iDAC - Mumbai, in collaboration with its knowledge partner - Epistle Communications; and with partners, Blum, Lingel & Jung hosted SPACEPRO a one-hour design workshop from 28th September to 2nd October 2020 at 5 P.M. daily.
2958 live audience partook in the five sessions. The viewers were a mix of Young and Upcoming Architects, Interior Designers, Manufacturers, Product Designers, Interns, Home Owner & Students.
The workshops were spread across five days for an overall running time of five hours and will delve into various themes. Living room, kitchen, bedrooms, bathroom, and finally, deck spaces were contextualised from a space optimisation perspective.
As it was split across days, the workshops delved into great depth and detail about individual themes separately. The workshop was conceptualised with the intent to bridge the gap between the architect/designer, the end user and the product manufacturer, all of who help in creating the perfect space at homes.
The organisers said, "iDAC, got a request from our Inteligence Series participants (which are Tier-2 Cities conferences) for hosting a workshop on spatial planning. Since many end-user were renovating their home and spaces, projects may have taken ahead, but investment in homes have also gone high. Building materials, finish, and product manufacturers have seen an increase in the sale of products in the last three months as compared to the same period the previous year. There is an increase in demand for residential space planning, and lot of projects are ongoing in Tier-2 town of India.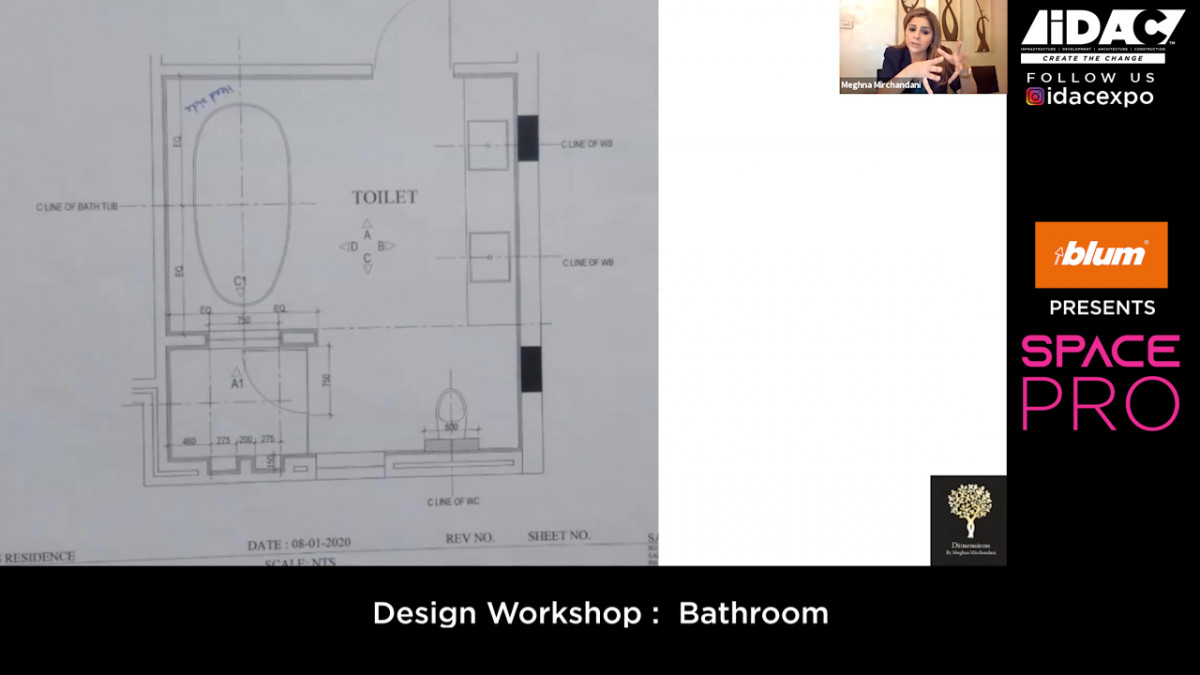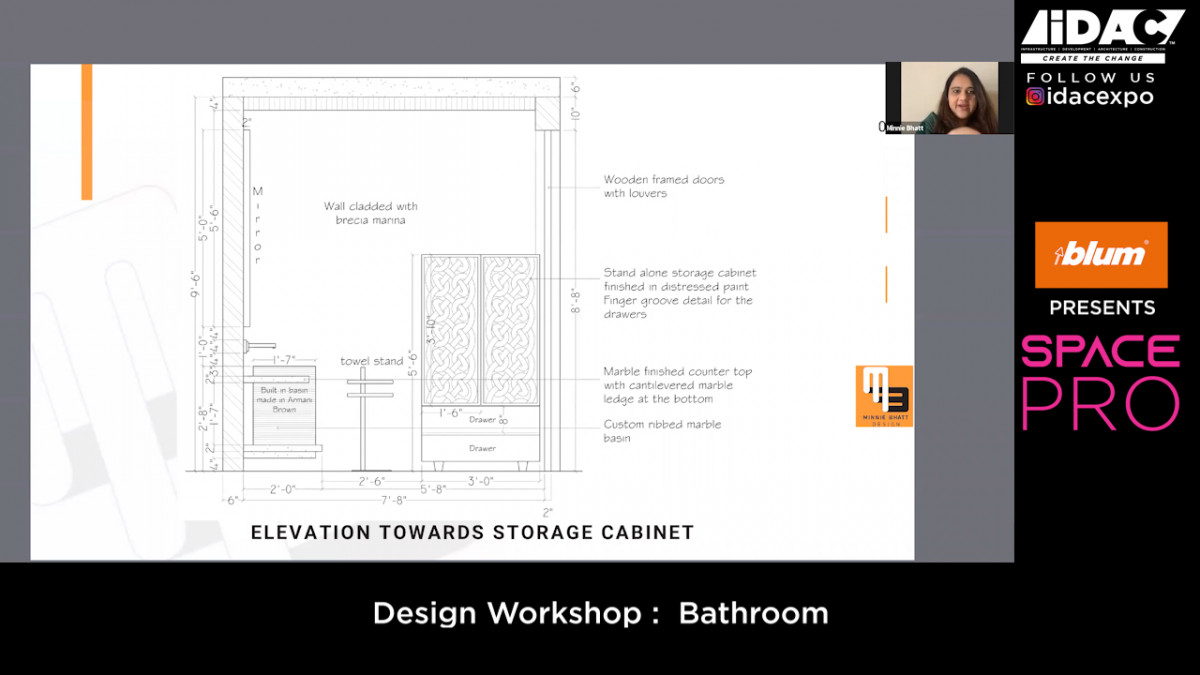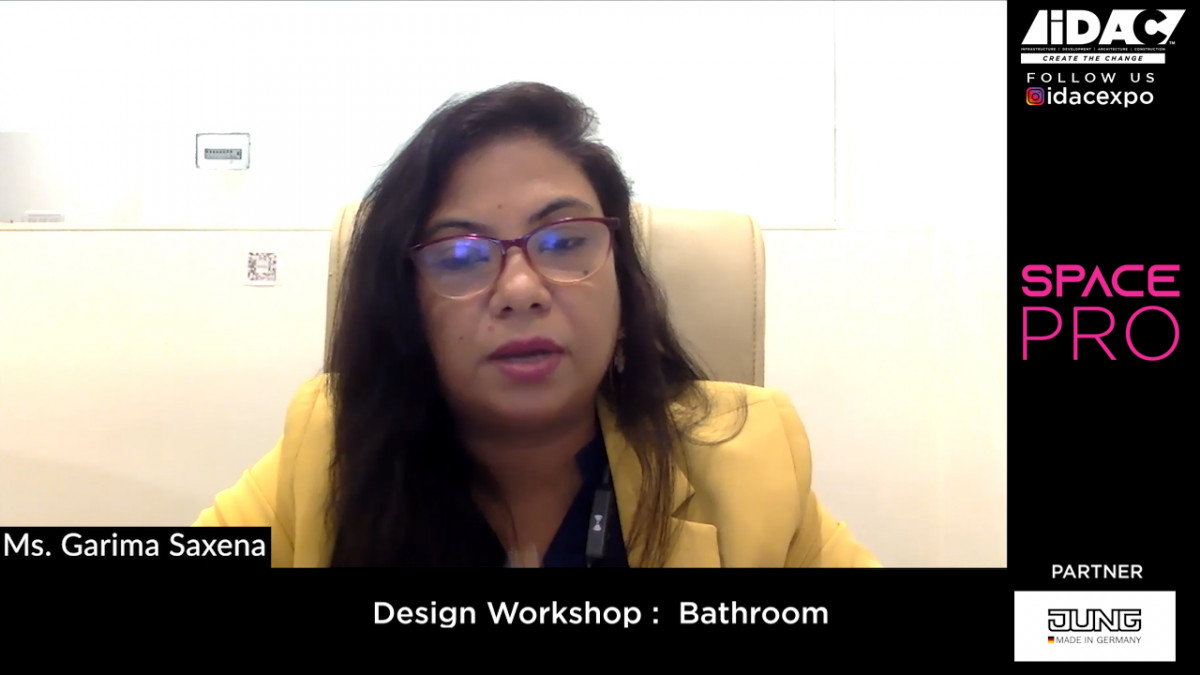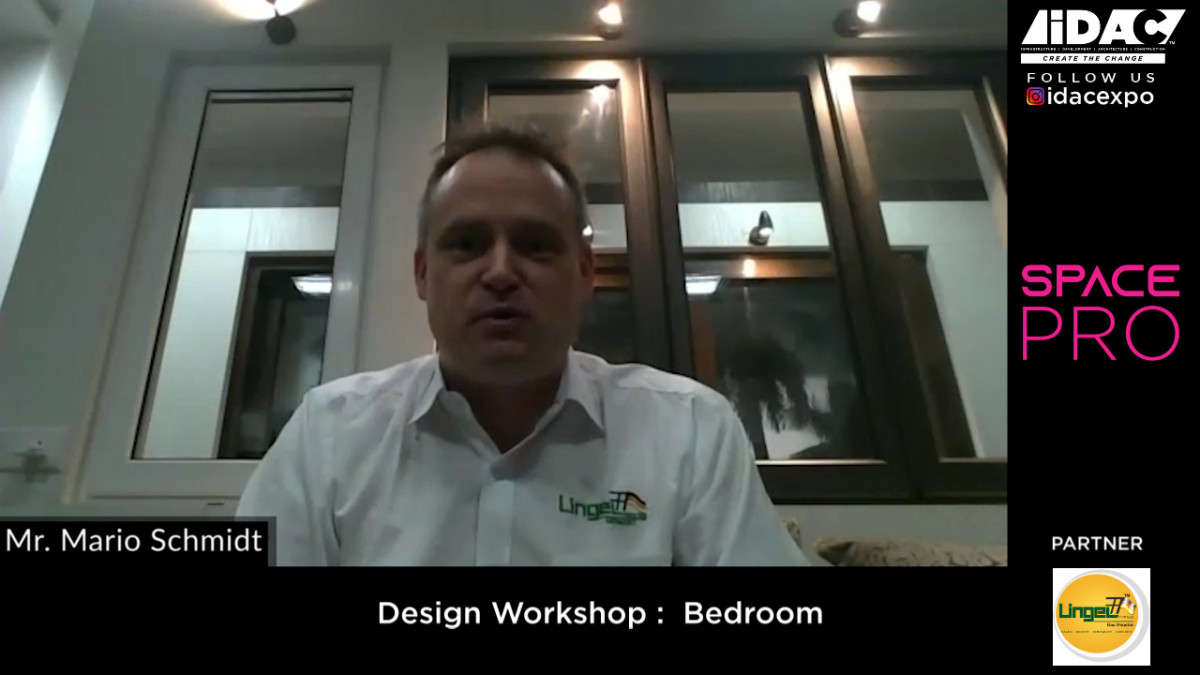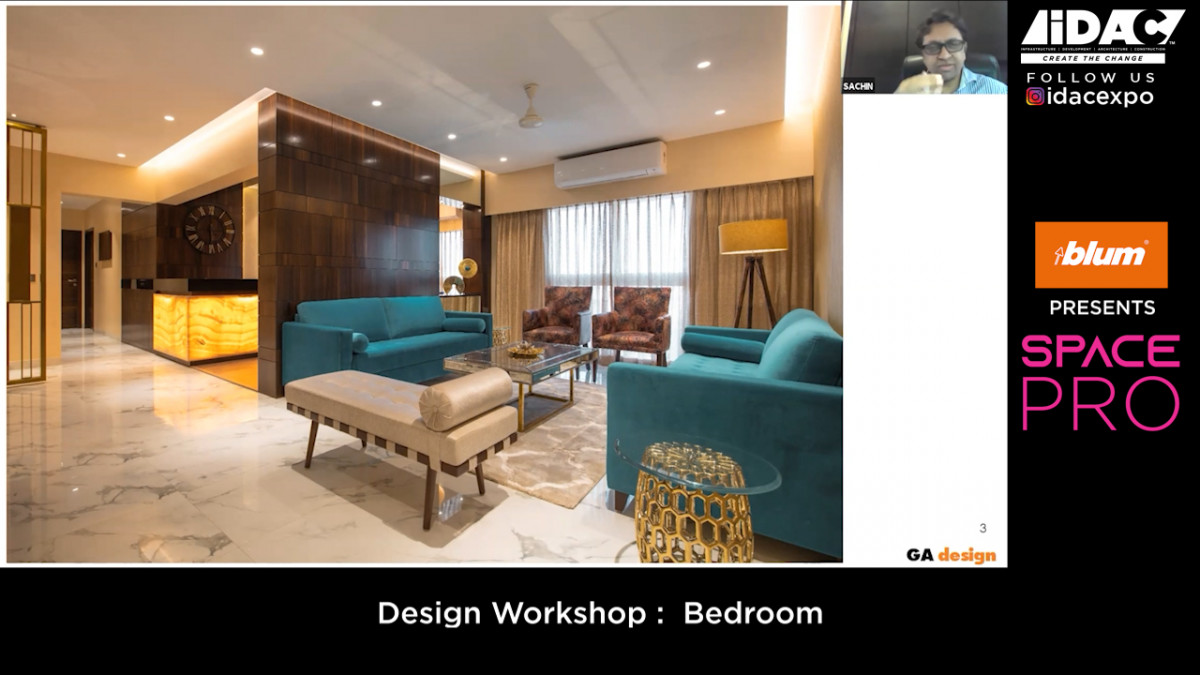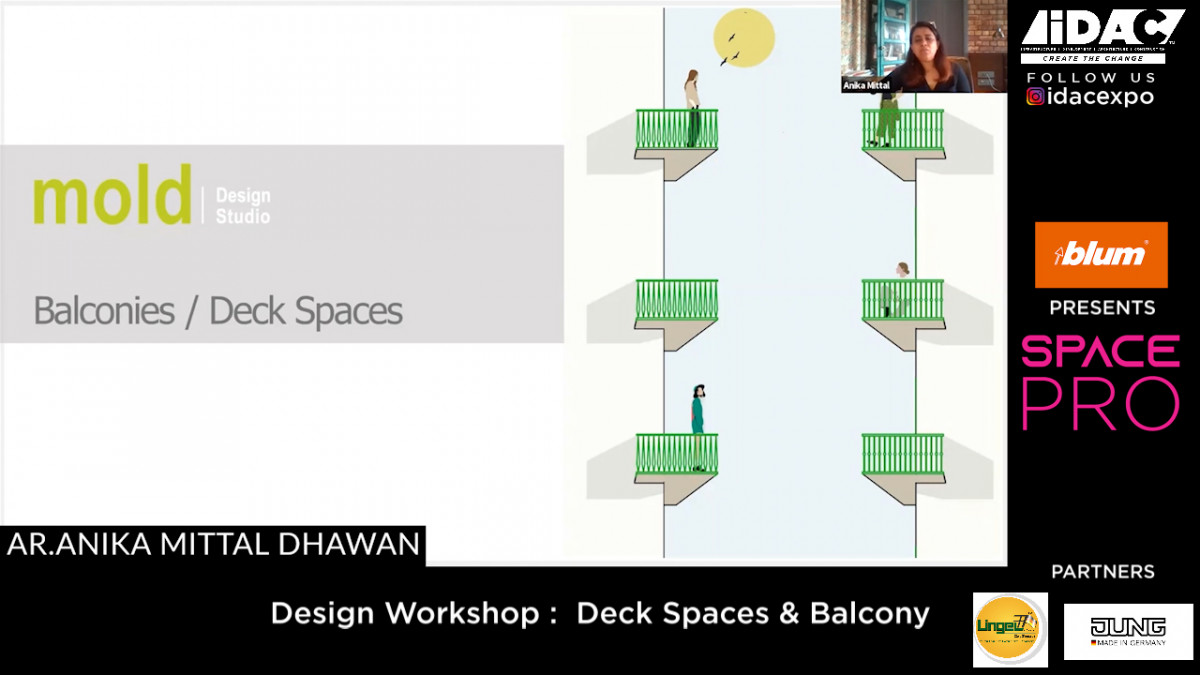 To drive the point home, the organisers had on board a mix of a dozen young architect and designers to the veterans of the industry. Some of the speakers were Rajiv Parekh, Behzad Kharas, Santha Gour, Meghna Mirchandani, Sachin Goregaoker, Minnie Bhatt, Ojas Chaudhari and Anika Mittal Dhawan. These design expert showcased various interiors project based on the different aspects pertaining to their forte. The main focus was to share their ideas, work ideology, design concepts, use of modern-day technology and computational design to provide the homeowner with their dream space.
During the sessions, these experts broke down every step of the process - from ideation to conception - in great detail through real-time demonstrations with sketches and software. They also talked about how to apply design ideologies to your home; including how to use the right material in the right way.
Home décor and spatial planning will gain more importance since during the lockdown many people realised that they hadn't paid adequate attention to their homes. At the same time, investment per project is expected to face a dip. Asked how does one balance this, the organisers said, "Pandemic was an eye-opener to many indeed. Though investments in projects have taken a dip, so has the value of real-estate; thereby, encouraging affordable housing. The next-gen have realised the necessity of investing in better homes and interiors.
They stress that in the context of the pandemic, the importance of space optimisation has heightened. Not only are we getting the maximum usage out of our homes right now, but we also have the opportunity to devote time into it. Spatial planning incorporates functionality and aesthetics while providing comfort and practicality. All rooms are first and foremost functional spaces - and when the basic need of functionality is not met, the aesthetics will not matter.
point discussed during the session was why multi-use or multi-functional homes and spaces are the need of the hour. Every master speaker aptly showcased it through their exclusive designs, emphasising on layout, options, materials, and storage spaces using affordable state of the art technology.
The architect and designer have to meticulously plan and design a home or space with enough storage space and multi-functionality. In the current scenario, a space should provide not only the warmth and cosiness to a home but also the ease and comfort to easily convert and use the space for work, to perform recreational activity, and more. And this aspect of optimum utilisation of space, natural ventilation, use of automation was very well addressed by master speaker through the projects.
The moot point was to stress that intelligent space planning is unique to one's own space and will consider factors like dimensions, economy, functionality, storage and more. It is the first step in effective interior design.
With prices rising and the sizes of families decreasing, the size of an average home has shrunk. But you can still turn it into spacious quarters that accommodate all necessities within. Not only did the series talk about how to achieve that in various spaces but also how to get the most out of your home. The Workshop gave an insight into what it takes to plan your home through the eyes of 'Design-PROs' of the industry to everyone from practising professionals to end-users. It was a unique opportunity to learn how to balance interior design with functional space planning.