It is exactly a year since Mohicka Gupta Bose, a brand professional with over 12 years of comprehensive retail and corporate experience at some of the biggest global premium and luxury brand, took the plunge to explore her alter-ego under the name CosyQuirk.
"I took my first ever sabbatical from an 11-year professional stint in luxury retail in August last year. Despite being at the peak of my career at the time, I decided to delay my next joining till this year and utilise the time to dabble in some of my more creative interests; home decor being one. I started to journal my interior style on instagram with two goals in mind - to understand the nuances of social media in brand building from a grass root level…The second was to develop an outlet for my creative energies in parallel to my professional pursuits," says Mohicka.
Professionally she has led teams who managed similar works for the brands she was responsible for but this was a different challenge. "Once my husband started a cloud kitchen, learning the basics of social media became crucial for us…The amazing support and the appreciation I received however, was never planned," she adds.
But why CozyQuirk? In the digital world, where your avatar is closely etched to your social quotient, Mohicka says it was simple branding principles of nomenclature that led her to the decision. "I wanted a name that's short, simple, sticky, self-explanatory, has a clear brand identity and a high recall value. CosyQuirk fit that bill perfectly, especially since that's exactly my style of decor at home too."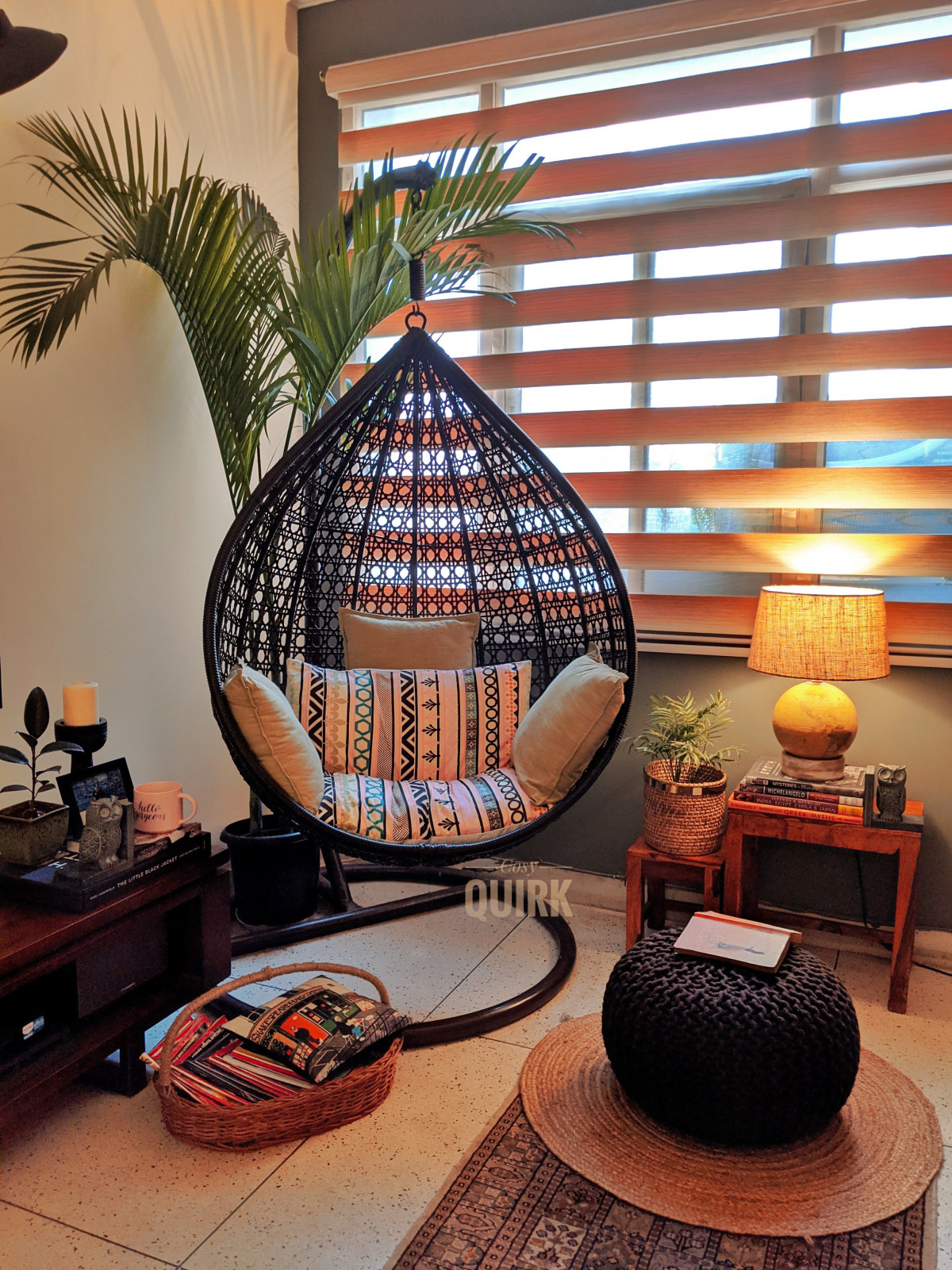 Though home décor has always been included as a subset of lifestyle content creation in the digital arena, often people are questioned by a faction of the industry if they have a formal qualification. Mohicka, however, believes the interior décor and designing is a fluid stream, just like many other professions.
"The same stands true today for a lot of industries where creativity is the essential core over skills that can be taught via education and practice. When I started my journey in retail, I was quickly given the responsibility of visual merchandising of stores for some of the most premium brands in the world despite having no formal training or qualifications in visual merchandising. In fact, some of the best visual merchandisers I've seen and worked with in the industry have all honed their skills via practice and experience over any sort of formal training," she comments.
Though she quickly adds that having a formal education gives you an edge. "That being said, I do believe that education of any kind, especially in a field that is of interest to you, is only going to enhance your overall acumen, improve the quality and finesse of your work output, and provide a slight competitive edge over your peers, especially in the initial stages of one's career. After a few years or projects, however, it's the quality of the work that would start to take precedence.
In under 11 months, CosyQuirk has gained a clout of supporters online. Asked if she wants to spill some secrets for the aspiring décor influencers, she said, "I am grateful that I was able to apply a lot of the branding principles and insights I've learnt during my last few roles of managing global brands at a national level, but a lot of learning also comes in real-time by trial and error.
Many a times the audience can surprise you with the content they respond to, and many a times your best work where you put in days of effort wouldn't even hit your average number of likes! So the key here is consistency - in both quality and quantity of content, constant work on improving engagement, becoming part of a community and adding value to it, and last but not the least, staying true and authentic to yourself as well as your audience. In terms of a digital presence, the Covid pandemic has more than proved just how crucial it has become for every brand and every individual to have visibility and community online. Even if the service or product one provides is strictly offline, the business needs to keep its customer base actively engaged online till they can resume operations, which means no matter what we do, basic understanding of social media and the digital universe is now a basic requirement.
But despite the success, she has doesn't plan to take up any projects. "I am not a professional interior designer, [therefore] I've been very clear about not taking on any projects as one either. I believe that my expertise in this subject is not at the level it should be for me to call myself an expert or designer. Moreover, I intend to go back to my own career shortly, so trying to maintain parallel commitments wouldn't do justice. That being said, I am considering taking on interior design educationally in a few years, and that combined with my VM experience. Coupling it with CosyQuirk might be an interesting mix to build something in the commercial design space," Mohicka shares.
Instagram has offered several people to explore the creative side of their minds, and one of the biggest evidence of this lies in the number of décor bloggers who have found support. At the same, it has resulted in reinforcing a stereotype: Women are better home decorators than men. Where are we going wrong? And how can we change this?
Without munching words, Mohicka points upon a far bigger stereotype that exists - women are best as home runners and men as bread-earners. She firmly believes this patriarchal outlook is not specific to the design industry, but is an issue found at every level of our society, every sector or profession.
"How we can influence change? It is by ensuring we ourselves don't have any such prejudices, and are able to provide unconditional support and encouragement to our families, friends and community in their choice of careers, without looking at them as a man or a woman. The focus should be on what is being done and how it's being done, not who is doing it…I see design as a beautiful outlet for inner expression, something that would last beyond us and our time, so the quality itself plus the marketing around it, is what determines the credit it would get, and not necessarily by the designer being a man or a woman," she replies.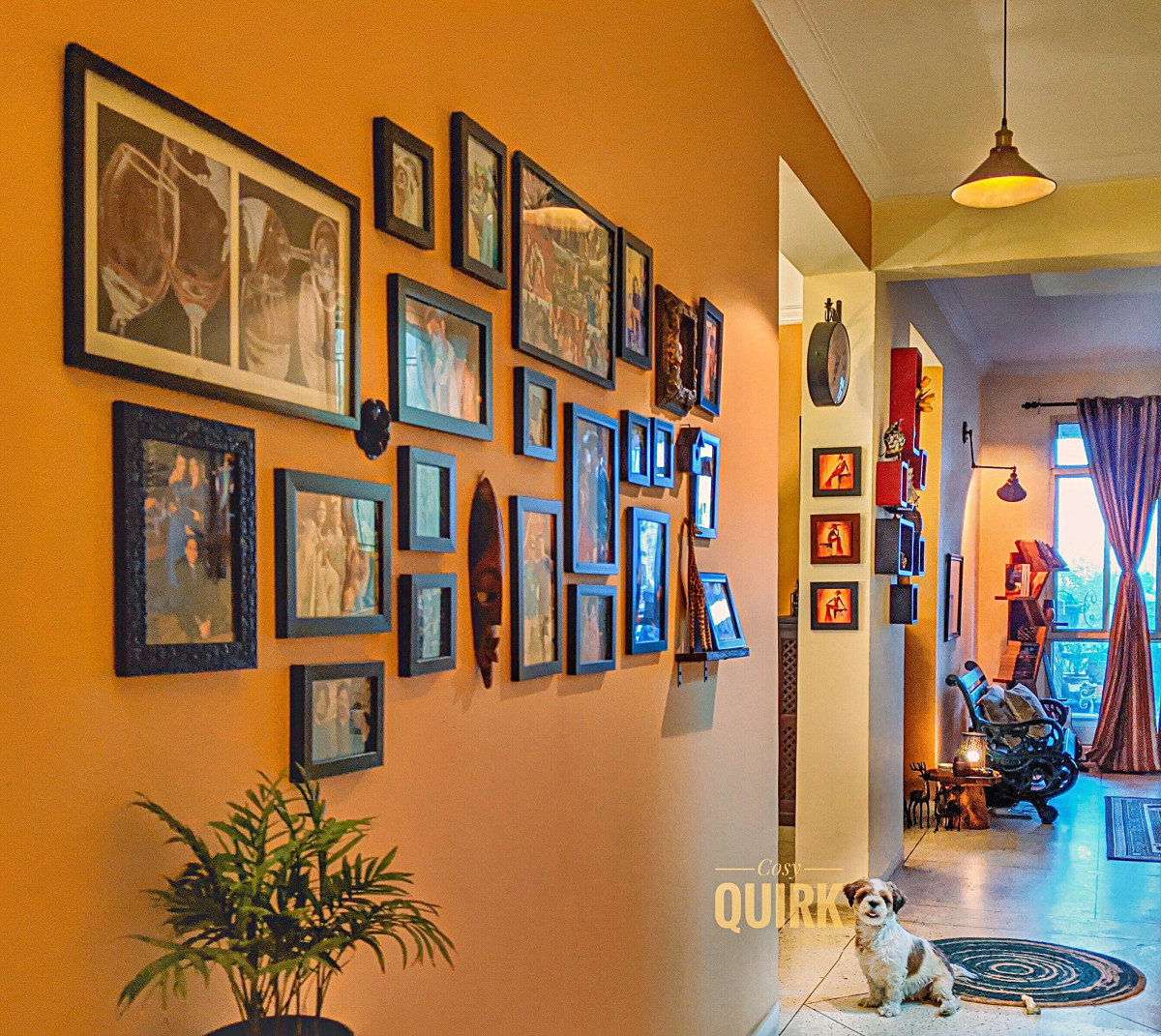 So has these 11 months exposed her to some things we are doing wrong? "I don't think I'm any sort of authority to be able to comment on the style or aesthetic of others, but I do feel that one should steer clear of finicky trends when building a home. Your house is something that is meant to last, and even if you relocate often, a lot of your household belongings move with you. Having lived in over 20 homes in my lifetime, it's truly heart-breaking to see the waste that happens every time one moves. So my only advice is to be careful about where you spend your hard earned money. Pick classics, quality furniture, sturdy appliances and equipment, and spend less on furnishings, decor pieces and knickknacks. That's one of the reasons why I rely so heavily on books, plants and heirloom pieces (vintage and sturdy) for styling my home."
Before concluding the interview we quickly draws in the trend of sustainability to seek her comments, and she says, "The term sustainability tends to be used very casually in all design led industries and marketing campaigns, and it's a very vast subject to discuss here, but if we keep aside the fact that it's cool to be sustainable, in a post COVID world, sustainability is now a necessity. When building a home, I would suggest to look at classic, high quality designs that would endure your lifestyle and last, pick natural materials, consider heirloom/vintage pieces (a lot of our furniture has been around in our family homes for decades, and style aside, they are sturdy and easy to maintain), add plants and books as styling elements, upcycle pieces that are of value to you into fun little projects with your family instead of discarding them , and essentially try and minimise wastage as much as possible by following the 3Rs that are also very trendy: Reduce, Reuse, and Recycle."
Editors Note: The images are copyright of CosyQuirk