Vishal Singh, the Founder and Managing Director of Vizion Lighting Pvt. Ltd., delves into the nuances of architectural lighting, the increasing focus on conscious design and more.
It's been a 14-year-long journey. How has the perspective towards lighting changed over the years?
2020 marked our 14th anniversary as one of India's leading, bespoke lighting design and manufacturing companies. We embarked on this journey in 2006, making a debut in the retail lighting segment and then consequently broadened our horizons by exploring the realms of hospitality, cultural, corporate and high-end residential projects.
The concept of architectural lighting and its applications has changed substantially over the past decade. The Indian end-user has come to decode and embrace the idea of conceptual and aesthetic lighting versus staying rooted in typically 'functional' options.
Ideas for sustainable and adaptive technologies have also gained significant ground in recent times, as these become the anchors of the world we inhabit today. Smart technology strengthens the utility and responsiveness of lighting as a critical contributor in spaces designed across various verticals.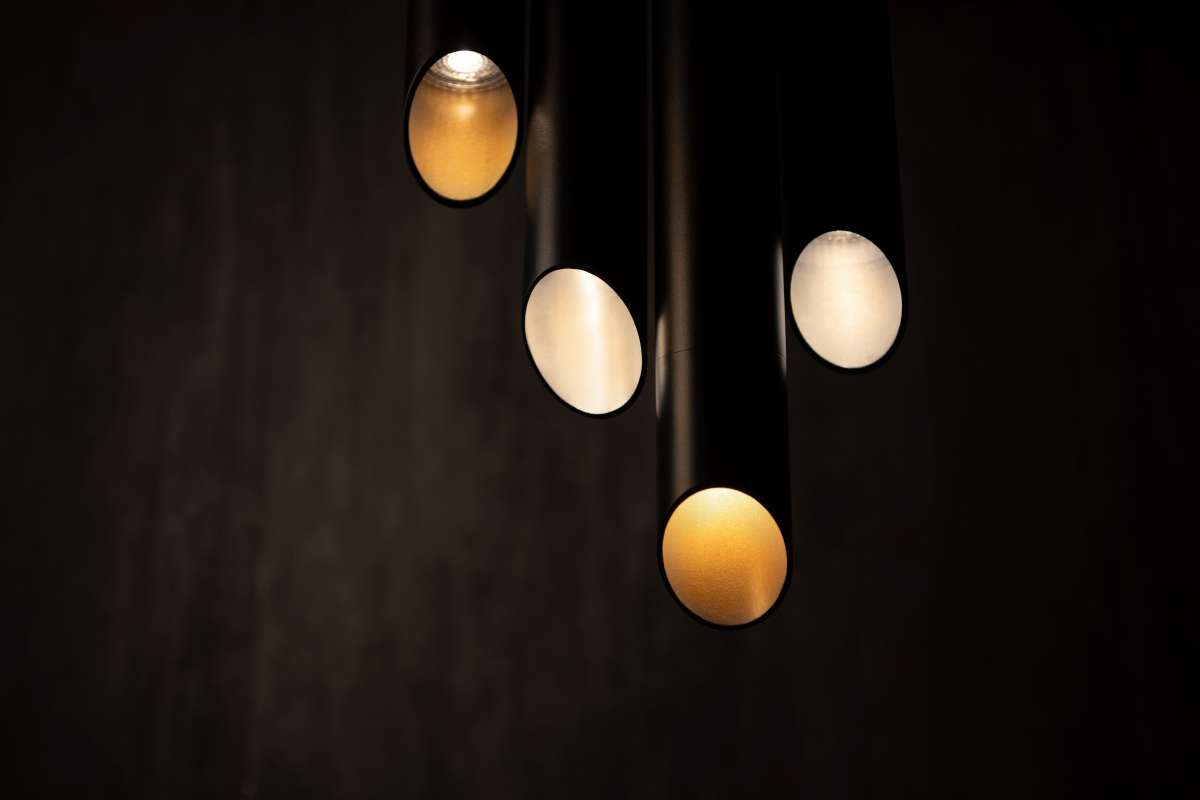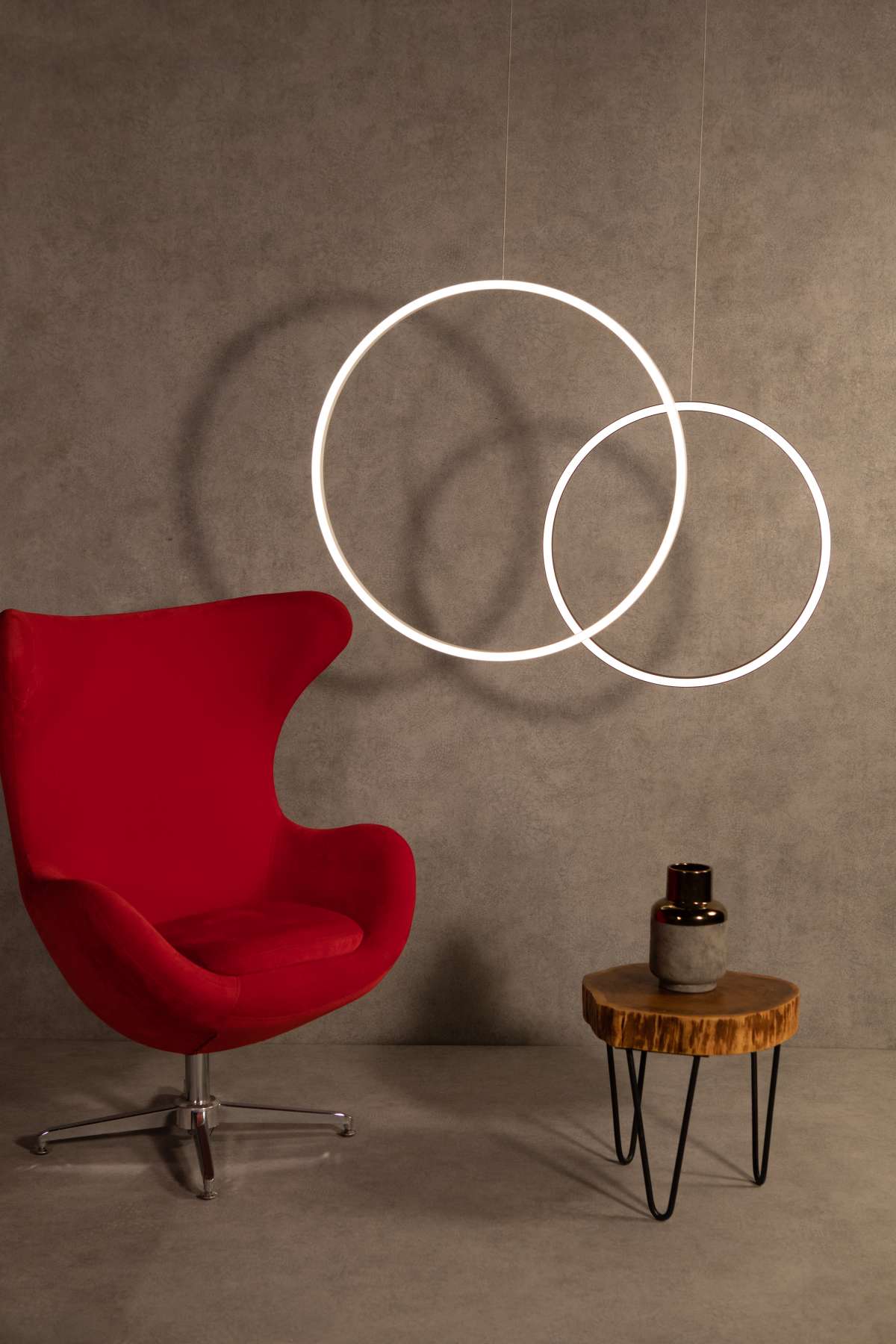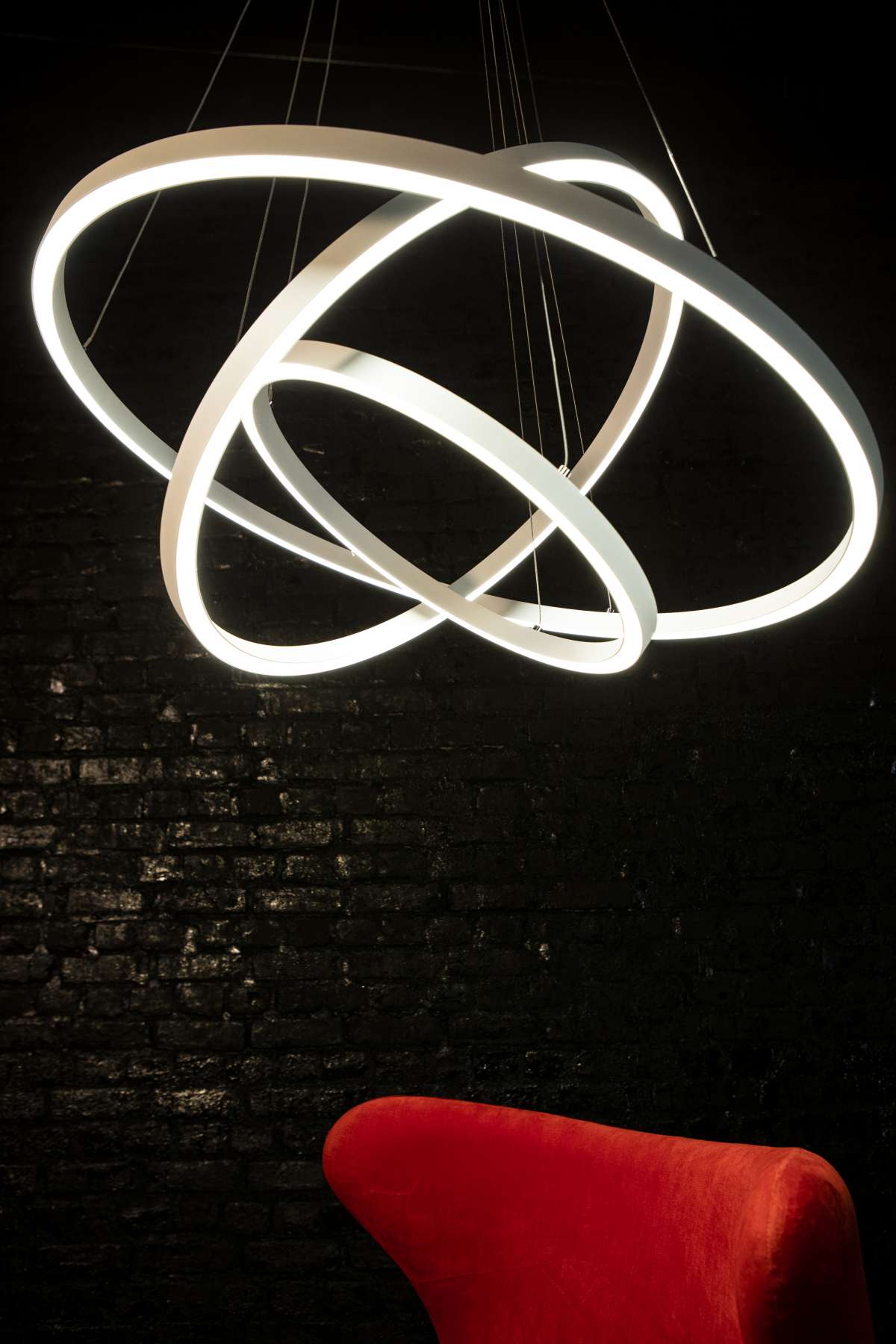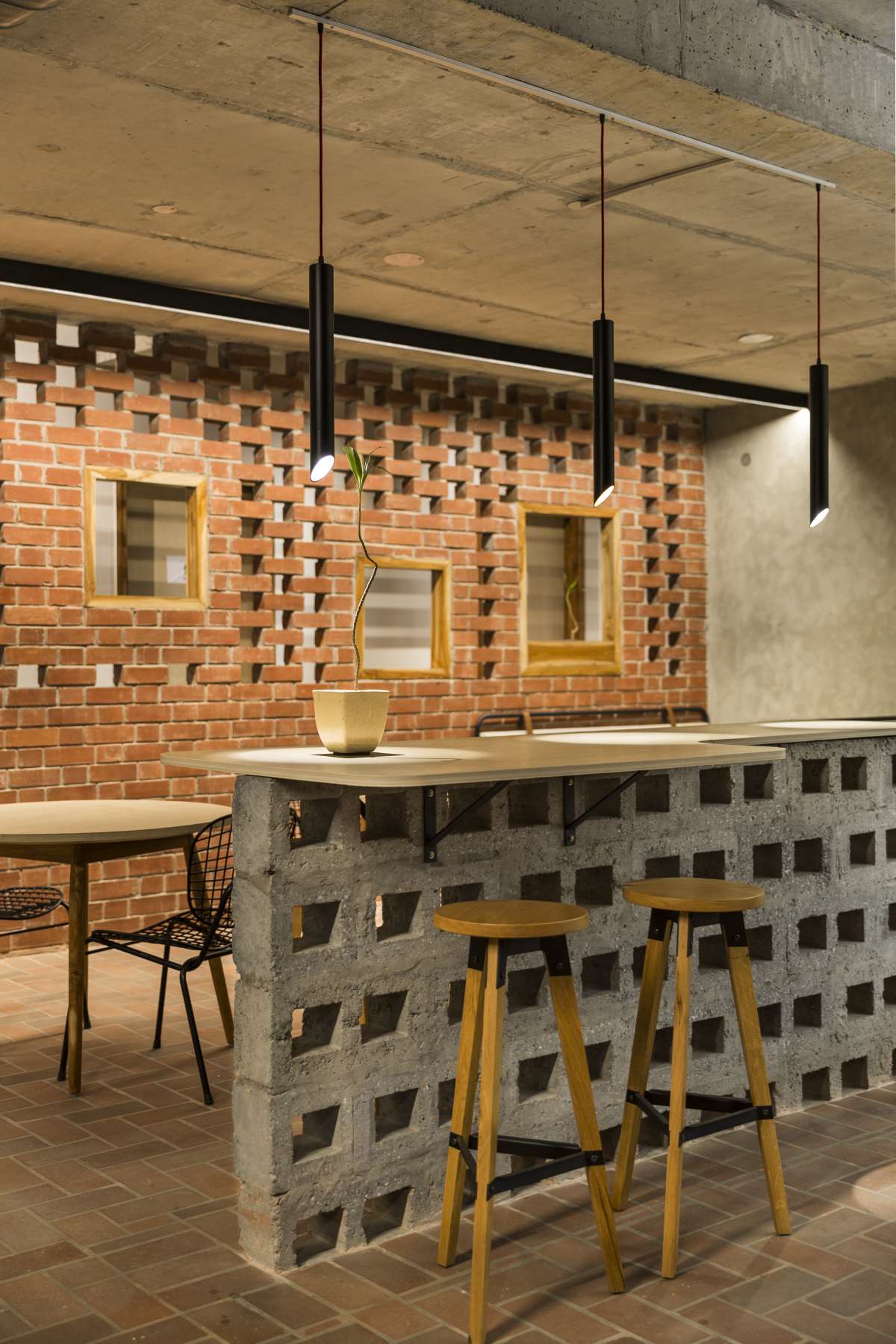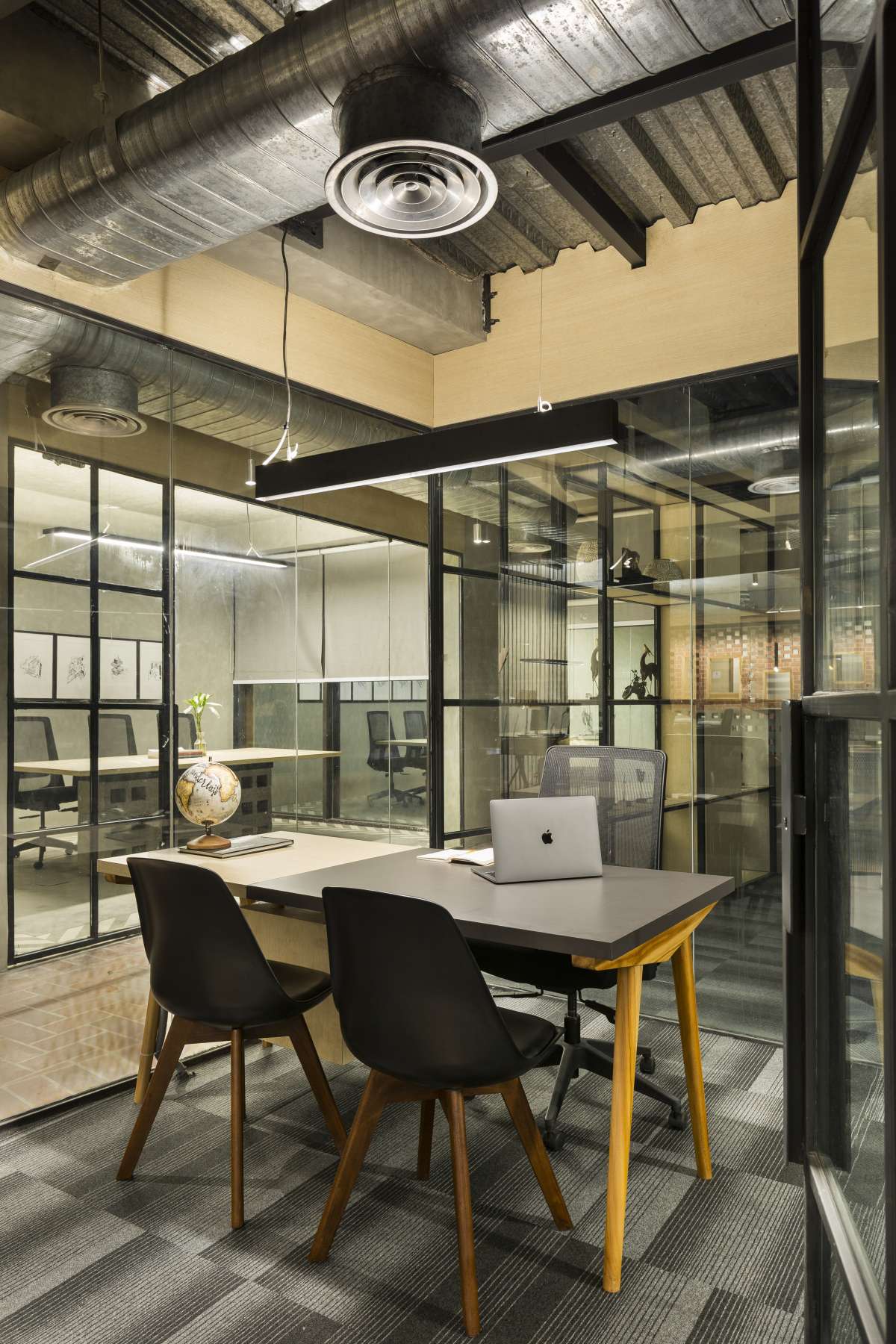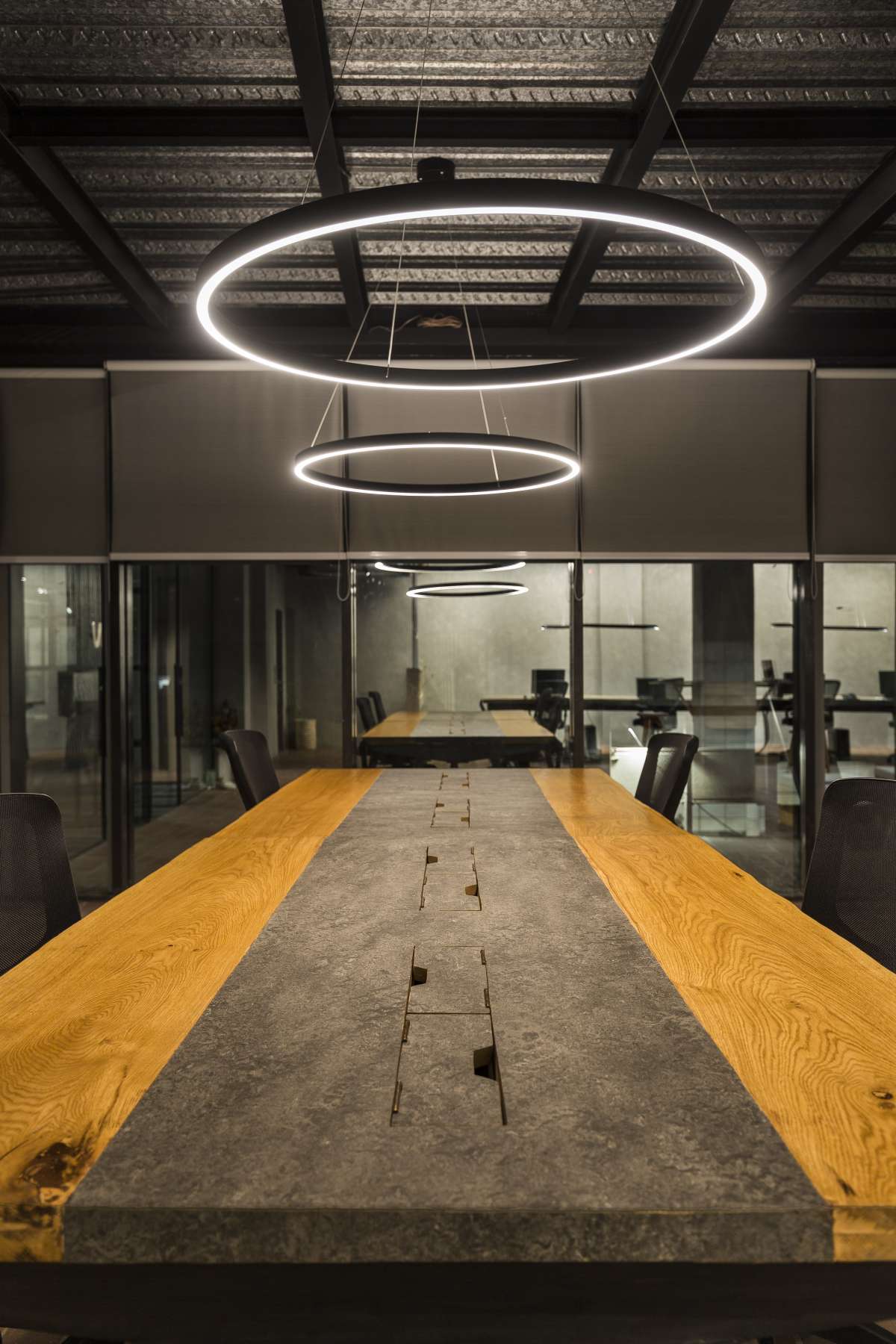 What are some basic errors in lighting a space that you often find which must be corrected?
Some of the common errors encountered are poor judgment in shape and size of fixtures installed, suboptimal colour temperature, and a lack of correlation between artificial and natural lighting.
These errors may seem inconsequential to a layman or uninformed user at first, but they can potentially disrupt the visual and pragmatic dynamics of a space. Lighting has a tangible effect on the functionality and ambience of space; a lack of focus while making lighting-based decisions can significantly hamper the way a user functions in a space.
India is slowly showing a keen interest in affordable luxury designs. How can lighting help in rendering a space a luxurious feel without hitting the pockets much?
The Indian user-group today has come to find itself in a commercial setup that has amalgamated luxury with function in a seamless manner. There is no need for a consumer to choose either because an array of products lets them have both.
For instance, the concept of human-centric lighting design takes into account the human circadian rhythm, physical comfort and psychological responses of the human body. Human-centric lighting offers users the opportunity to simulate the effects of natural light indoors — this includes the ability to regulate temperature and colour to promote the occupants' wellness and aid productivity.
The options that dominate the market and industry today allow the buyer to obtain value for their investment, as each luminaire today has been engineered to have a durable, sustainable and a virtually maintenance-free experience. Making the viable choice of fixtures helps the user select the appropriate genre of lighting for specific tasks, ensuring that the choice made is a pragmatic one for extended periods of usage.
This is an era of conscious design and sustainability. What are the various ways in which Vizion has contributed to this trend?
Consumers today have become mindful of the choices they make and the ecological footprints that their decisions have. As core participants in the sphere of research, manufacturing and production of luxury lighting products, we, in our capacity strive to integrate practices that rate high on quality and optimise energy efficiency.
Now more than ever, there is an acute need towards harnessing the frontier of a self-reliant national economy. Businesses like ours need to shine a light on the concept of 'Make in India', the use of locally available materials and indigenous manufacturing to provide a boost to our local economy.
Tubular or geometric shaped designs are in vogue today. At the same time, considering Indian homes (which are designed more for cross ventilation of natural air), maintenance becomes a challenge—your comment?
The geometric aesthetic does have a prominent influence on the luminaire design category across the board. When it comes to designer lighting, this means sleek materials, clean lines, and minimal ornament. The maintenance of these fixtures is not as daunting as one may imagine.
Any element that imbues a space with character needs minimal yet imperative maintenance. A gentle wiping down with suitable fabrics or supervised vacuuming with suited equipment at regular intervals enhances the longevity of the fixture's desired physical state.
Smart lighting is another trend that is making baby steps into the residential design segment now. How interesting is this market for you?
Our primary duty as designers and entrepreneurs is to offer our end-users products that unite function, cutting-edge technology and sustainability.
Smart lighting solutions, through IoT-enabled, wireless and Bluetooth-operated means have allowed users to control fixtures and optimise lux levels for comfort remotely. These bespoke lighting systems build on the aesthetic value of a space while also providing occupants with a hassle-free living experience. Innovation in the arena of Smart lighting design and rapid integration with automation technology has made these lifestyle upgrades accessible to all clientele — wherein they gain complete control of the ambience and functionality of their space with regards to lighting.
Street lighting in India definitely needs an uplift. What are your suggestions to make street lighting in India not just more efficient, but also add to the elegance and security of the city?
Street lighting is a ubiquitous feature dotting our cities and even some rural sections of the country. The function and aesthetics of street lighting could definitely be improved upon.
A few of our suggestions are centred around the idea of designing ensembles that are more in cohesion with the context of the city's architectural and design vocabulary. The hue of the lighting can be decided based on the function it serves in a specific section of the locality, e.g., white light is preferred across busy urban nodes to assure safety and clarity of vision. Yellow/warmer hues could work in parts where they aim to illuminate the space more aesthetically and to create an inviting atmosphere in the vicinity.
The scale, external finishes and form of the street lights should be as streamlined as possible, allowing them to be inconspicuous yet effective. Solar energy-enabled street lights are a great sustainable model, and further research on the optimisation of the same could be helpful in moving forward.
You are present in both commercial, residential and hospitality lighting segments. Revenues aside, which one is more creatively challenging and exciting?
Our evolving body of work and efforts across various verticals of spatial design has allowed us to intrinsically broaden our horizons in aspects of learning, experimentation and innovation from strength to strength.
While each segment comes with its unique set of design challenges and opportunities, we find our skills creatively challenged and boosted while we engage with hospitality venues.
Lighting design for hospitality projects should strike a balance between artistic direction, the creation of sensorial experiences and core functions. The spaces designed need to host a colossal number of users and each zone performs a distinct function — the lighting scheme in these spaces need to function with emphasis on the usage of the space whilst keeping the overall visual environment homogenous and in tandem with the brand identity of the hospitality property.
The pandemic made many of us spend more time at home than ever before. This also brought in a realisation that not much emphasis was paid by us on light. What are the key things one should consider with respect to lighting when designing a space?
Some of the key factors that can be kept in mind while working on the lighting scheme for their space include the following pointers:
The recognition of the functions carried out in a space and then deploying a suitable lighting type/multiple typologies, i.e., task lighting, ambient lighting or mood lighting.
The relationship of space with natural daylight. The ideal lighting scheme is always devised in tandem with natural lighting a space receives to make the lighting plan sustainable and efficient.
The choice of the appropriate lighting hue (warm/neutral/cool), illumination levels and spread that a luminaire can impart. This again is a function of the spatial programme.
The importance of engaging with a lighting scheme that is flexible, adaptive and durable for the investment made towards it.
Visual appearances of the fixtures should be streamlined for the space they are introduced into. This helps keep the visual palette seamless and avoids the unnecessary collation of disjointed design elements.
Another challenge that surfaced during this time was the circadian rhythm of individuals living under one home. Often the partners or family members have a different circadian rhythm, and a uniform light source in a space is the biggest irritant. How can we anticipate this while designing a space?
The approach to tackle lighting schemes in spaces that may be used by varying users with distinct needs is 'Circadian Lighting' — a system that is designed to channel the daily schedules and sequences that our bodies follow each day, based on the position, duration, intensity and colour of natural light at any given time.
These sequences are known to professional lighting designers and medical researchers as "circadian rhythms"; and a circadian lighting system is created specifically to provide a sense of well-being through its ability to determine how optimized a person's mind and body are under certain lighting conditions.
It leverages these parameters towards customising an optimal illumination strategy for spaces that goes beyond and elevates the quality of work and activity being carried out. Observing these recommended lighting recommendations allow multiple users to alter the ambience and lighting conditions in a space as per need, making the system flexible and versatile while emphasising their mental and physical well-being.
Under-lighting and over-lighting both has its direct impact on health and wellness. How does one find a balance?
The 'perfectly-lit' space is not an unattainable goal; it indeed is a tailored balance amidst various factors that come together to create a coherent lighting scheme.
The practical usage of a built volume dictates the kind of lighting it needs to provide the end-user with comfort. One must use a scheme of layering to establish the balanced illumination in a space — this is a combination of ambient, task and mood lighting in varying strengths.
Natural lighting in a space during the day is a crucial determinant while devising the lighting plan. It helps one decipher the amount of artificial light needed in tandem with daylight and what provisions need to be made during the darker hours to compensate.
Utilising luminaires that are adaptive and responsive to change in the ambient environment is a key tool. They can be adjusted to cater to the prevailing conditions of the room and offer a balanced scheme of illumination.
What are the biggest challenges the industry is facing today? How is Vizion planning to overcome these?
The Covid-19 pandemic has gravely impacted business systems the world over, sparing not a single niche of industries in its wake. Luxury segments, especially, have been severely affected, as demands diminish and the lighting industry has not been immune to this impact.
With store closures, disrupted global supply chains and reduced footfall, the lighting segment — which is pivotally dependent on the customer's physical presence to experience illumination and product design — has taken a hit. Companies reliant on trade carried out via the processes of import and export have faced delays and disruptions, pushing agendas behind by months at a stretch.
Gauging the present scenario, we see a greater demand for integrated illumination strategies for flexible spaces, as well as the emergence of a variety in price structures to boost sales and attract clients. We've effectively used this time frame to invest in the process of research, development and honing our skills. We strategise growing the business via open communication and exchange with all our participant team members and associates.
The spokesperson for the stated responses is Vishal Singh – Founder and Managing Director, Vizion Lighting Pvt. Ltd.
About Vizion:
Founded in 2006 by Vishal Singh, Vizion is an architectural lighting company that provides bespoke and scalable lighting solutions, executed through a collaborative process with a laser-focus on innovation and craftsmanship.