Zilio A&C is a Friulian brand founded in 1951 in Corno di Rosazzo, near Udine, in the city's chair manufacturing district. Under the leadership of Carlo Zilio, the company is now in its third generation and continues to tap into the region's deep tradition of excellent artisan craftsmanship.
The company embraces an ultra-local philosophy that sparks international partnerships, resulting in collections of chairs and accessories designed with ultra-contemporary style.
Each design is made from a small palette of all-natural materials, meticulously selected to showcase the pieces' sleek simplicity of form, like fine ingredients in a recipe. Oak, ash, and beech combine with metals to create the structures. Leather, hemp, and wool are used for upholstery. These are designs that are not meant to be shown off. Each chair and accessory should be savored in detail and gradually discovered. A wooden curve, a metal joint, a row of stitches on leather or fabric: no detail appears by accident, but neither is it an end in itself. Every aspect of the design serves a purpose, enhancing the lines and aesthetic impact, or improving comfort and stability.
The refined sophistication of Zilio A&C's production can be seen in the new folding chair, Bacchette, a modern reinterpretation of the classic safari or director's chair designed by Mentsen, a London-based Japanese studio that also handles the brand's art direction.
Another Mentsen piece is a Zilio A&C classic: the lounge chair, Kinoko, which blends softness and rigor in a unique visual synthesis.
Upon features clever details of construction, with a system of invisible joints between backrest and frame. The new stool joins the chair in the collection from Belgian designer Sylvain Willenz.
The Candid series is defined by its compact and lightweight style, which includes a chair and new stool from the multidisciplinary Swedish team at Note Design Studio.
Arkad shows off more playful tones. Also by Note Design Studio, this family
of poufs is inspired by the architecture of colonnades and is among the brand's best-loved and versatile products.
Aesthetic and structural strength characterize Zilio A&C's exploration of design. Cross-disciplinary furniture, from home to corporate settings, is meticulously designed from the smallest structural details to their shapes, colors, and durable materials, while always following an intimately responsible and sustainable philosophy.
Bacchette folding chair, Mentsen design
The Mentsen creative duo was struck by the evocative appeal of the classic safari folding chair, an archetype of the 20th century with echoes of elegant atmospheres and long summer evenings outdoors. Bacchette continues to convey those emotions as seen through a contemporary lens. The piece's character is emphasized by the two beechwood rods that give support to the backrest and act as armrests, floating almost on the thin, barely perceptible metal frame.
The informal version of Bacchette, with its hemp back and seat, is meant to be experienced on a porch, veranda, or conservatory, where intimate and relaxed conversation corners find their natural home. The richer leather version is ideal for indoor settings, from the living room to the study. Warm colors characterize the powder-coated steel frame, available in coppery red or black-veined brown.
Upon stool, by Sylvain Willenz
The Upon family boasts an ingenious construction system, with the addition of a new stool to the collection. The plywood backrest seems to simply rest on the metal frame. The expertly-crafted wood is 18 millimeters thick at the base and can therefore be attached to the structure with an invisible joint. At the opposite end, it thins to 6 millimeters. The result is an original synthesis of minimalism, solidity, and comfort for a highly versatile stool, perfect for the kitchen or bar. The seat is made of multilayer veneered wood or upholstered in fabric or leather.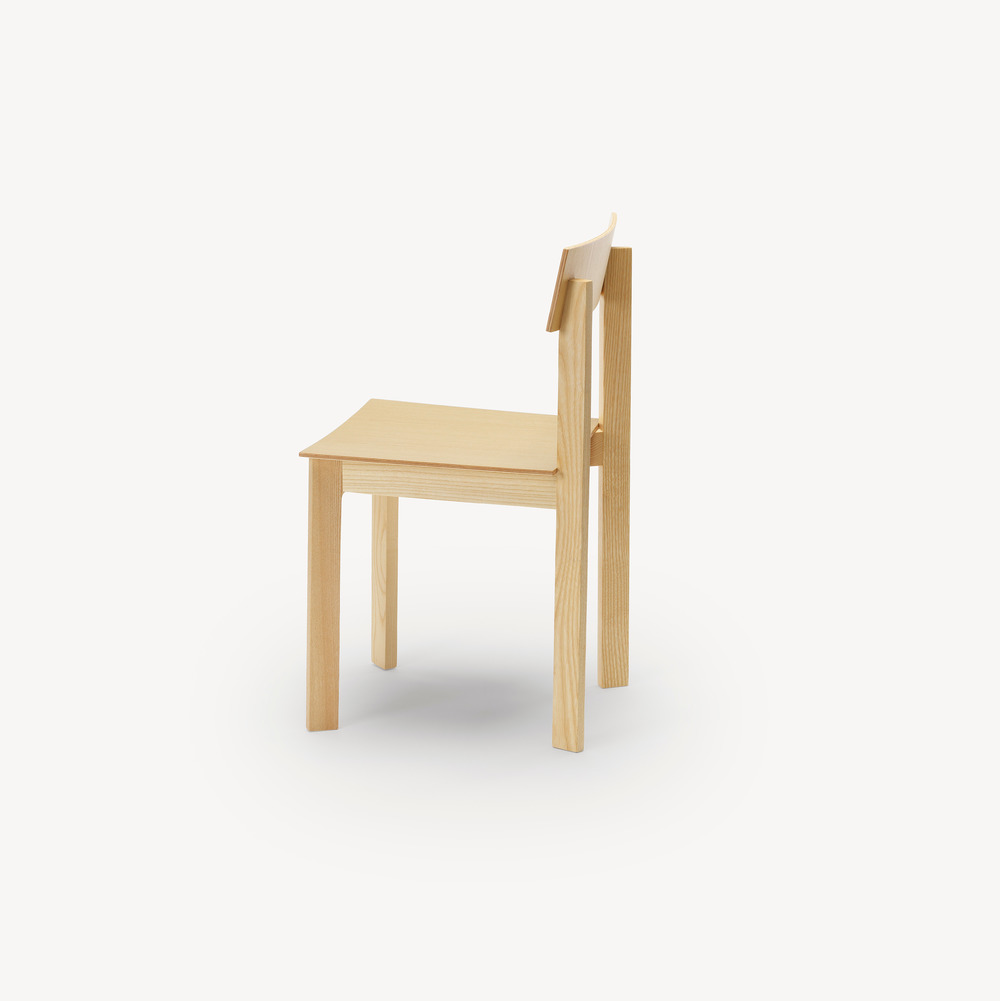 Candid stool, by Note Design Studio
The challenge taken on by the Stockholm studio for this piece, in synergy with Zilio A&C and all its excellence in craftsmanship and detailing, was to create a new concept for a chair that would be light and sturdy at the same time. A compact, lightweight design returns in the new Candid stool, where a few simple elements come together naturally through a complex construction process and careful jointing systems. Trapezoidal supports offer the eye a continuous variation in perspective, varying from more delicate to bolder, depending on the angle. The Candid stool and chair, in natural or stained ash wood, lend themselves to many diverse settings, from the home to the office.
Arkad pouf system, by Note Design Studio
An iconic and sculptural presence for the home or workplace, Arkad recalls the arcades or porticoes of classic architecture. This family of playful and whimsical poufs can be used individually, or multiple pieces can be juxtaposed to create ever-changing seating systems. Arkad includes a series of linear elements in two lengths and a curved corner element. The poufs are upholstered in natural wool.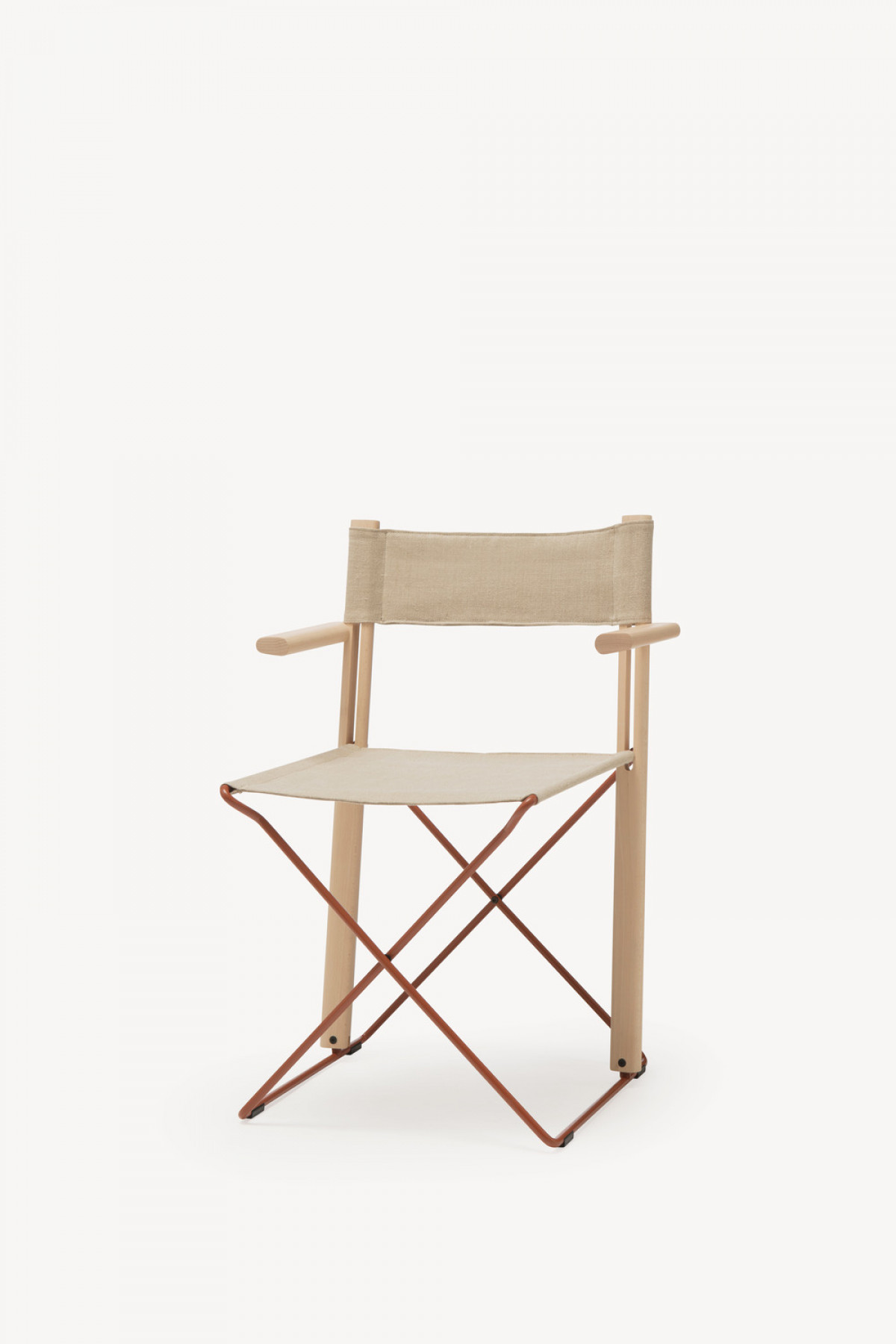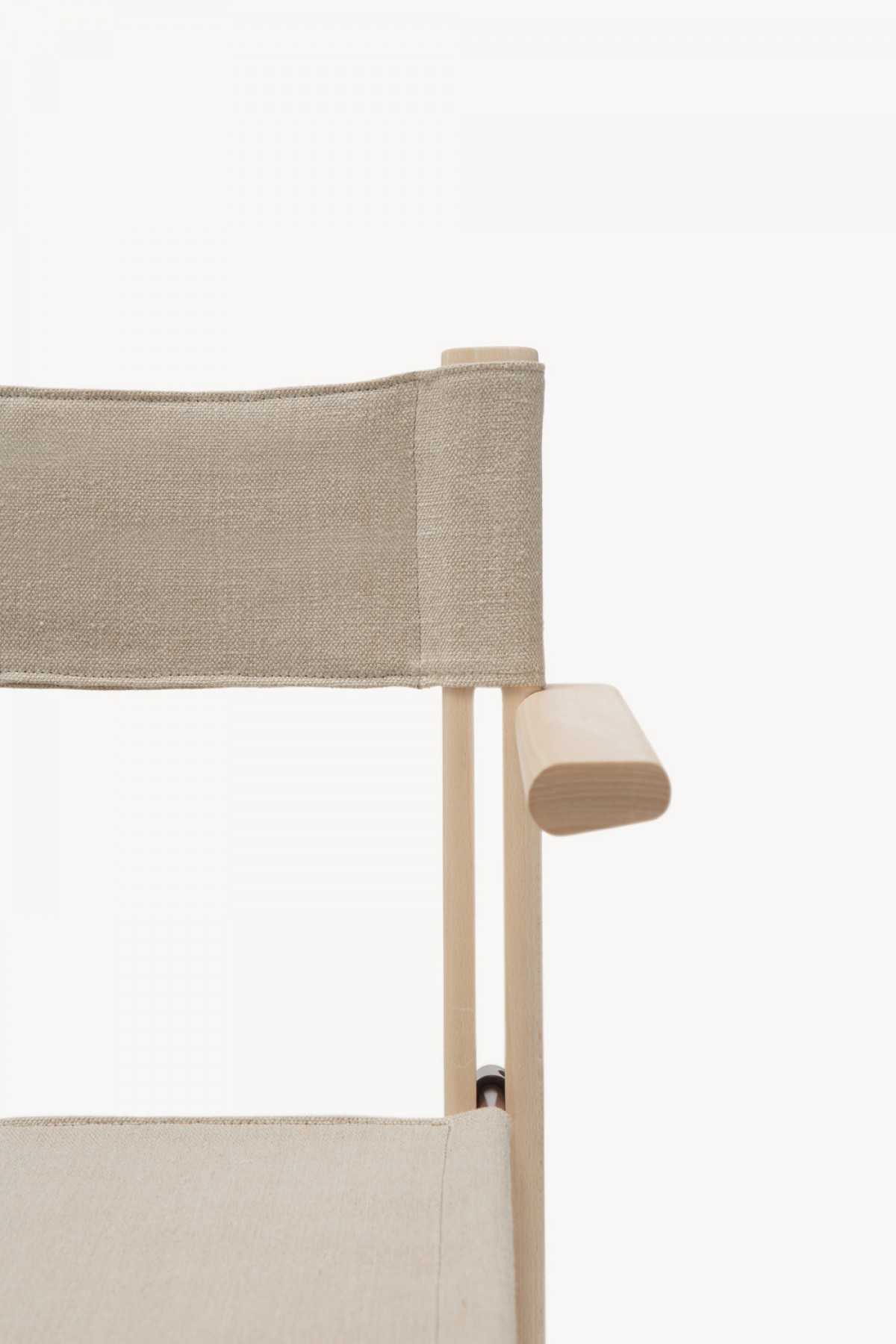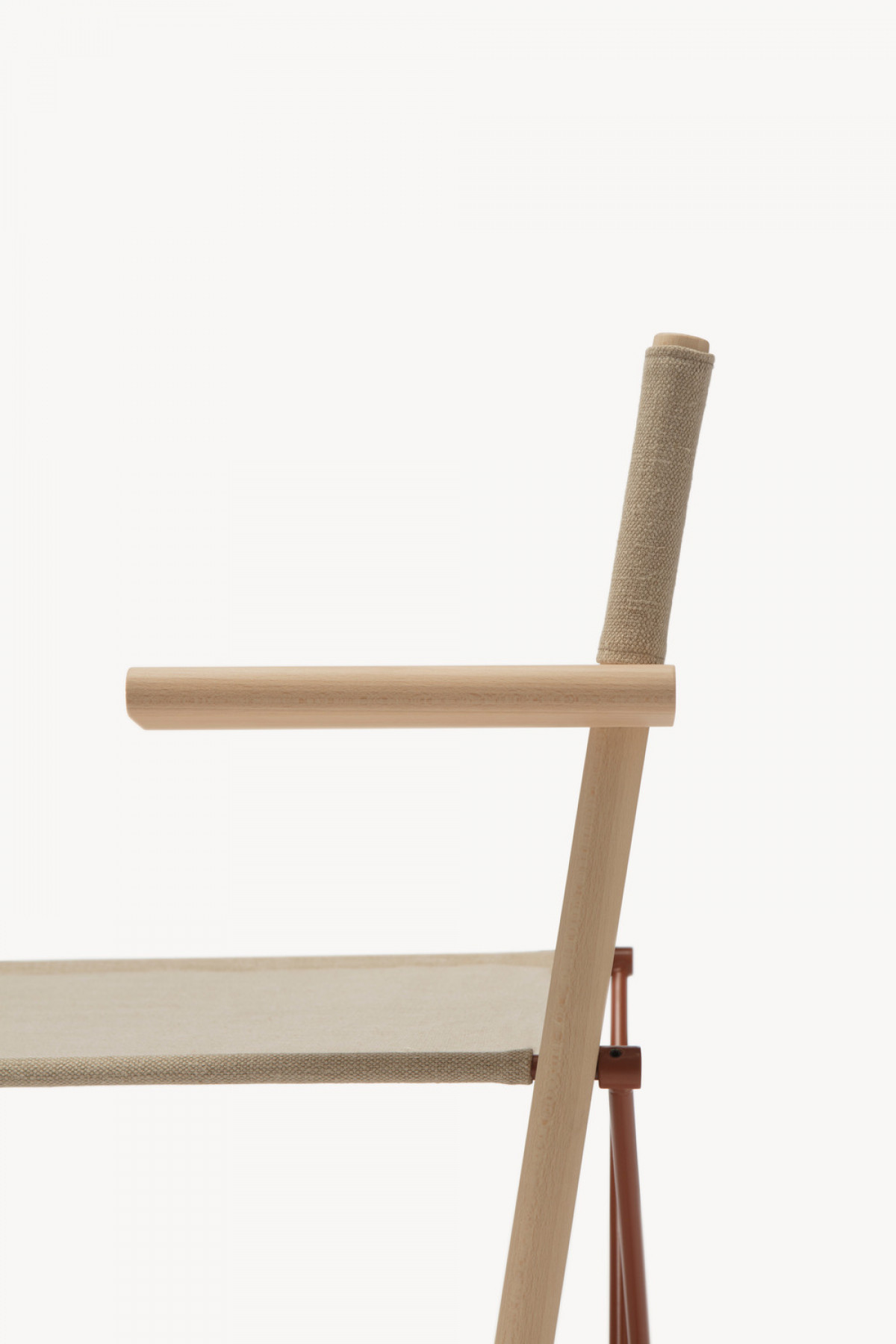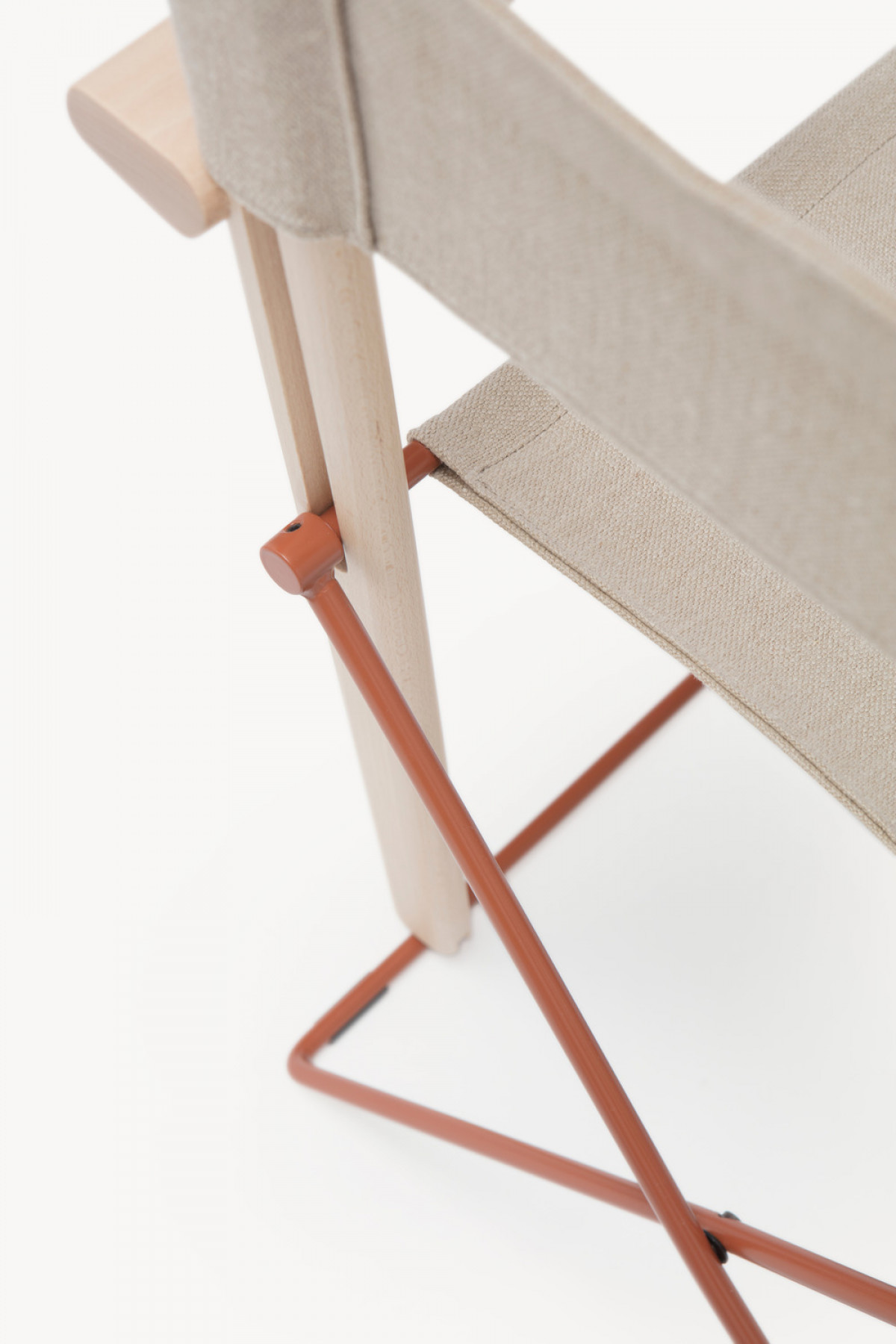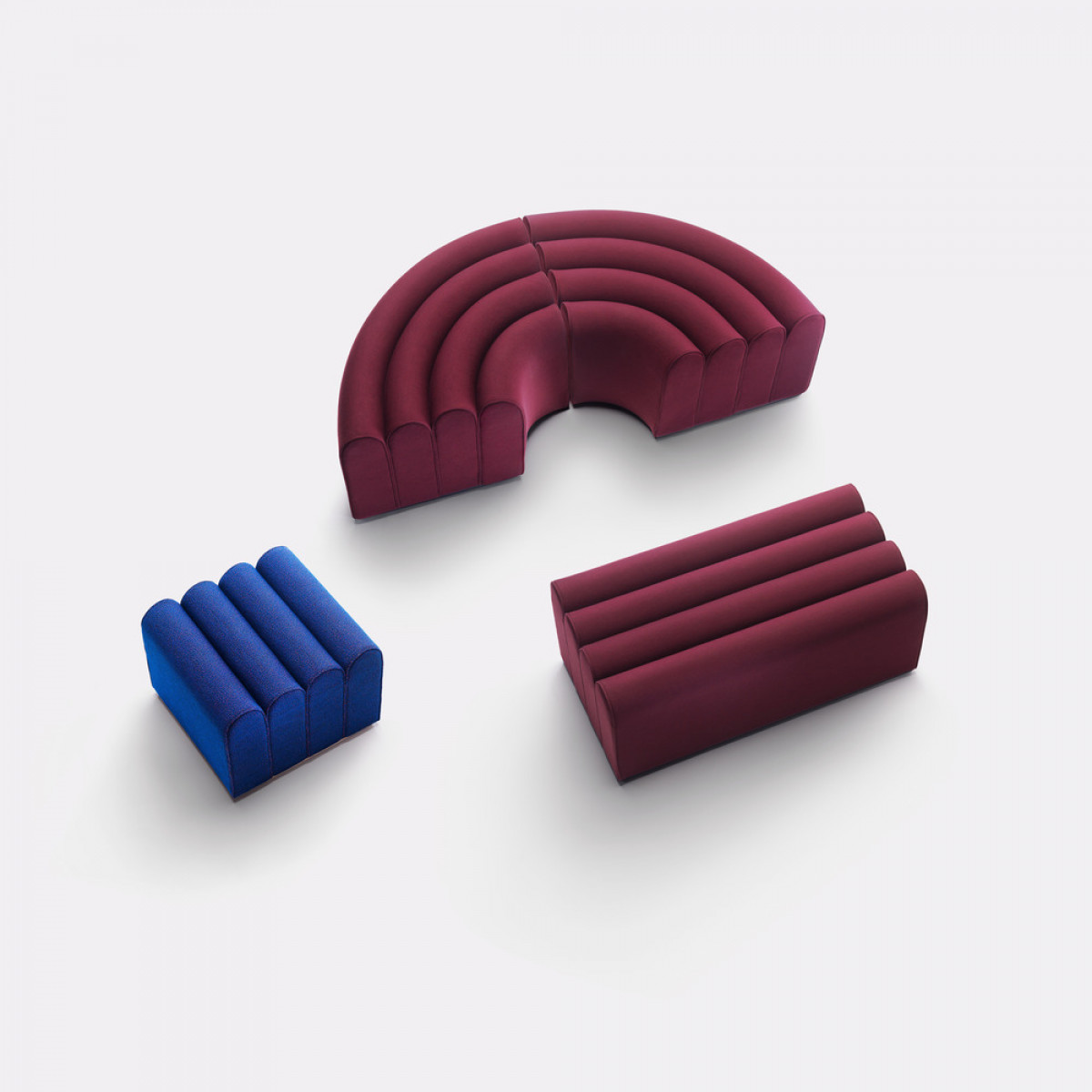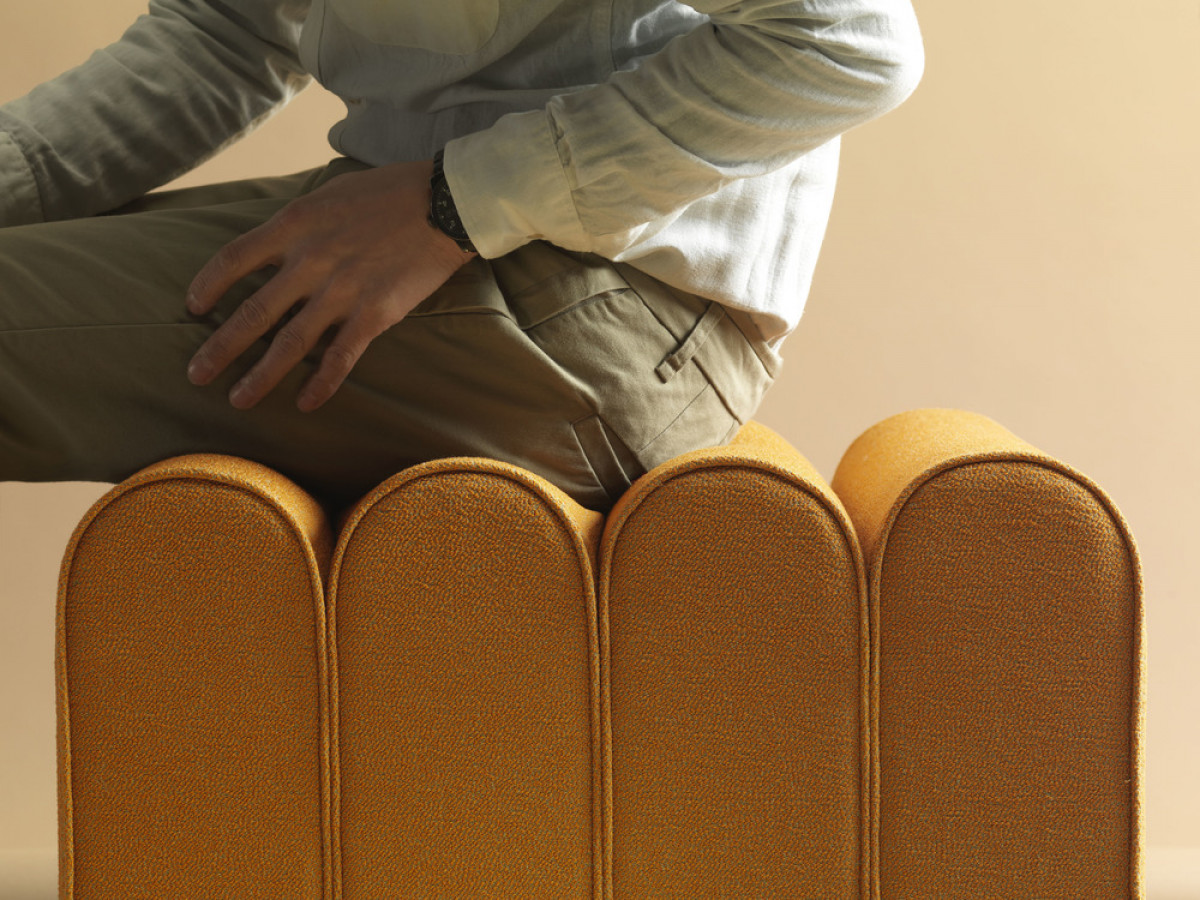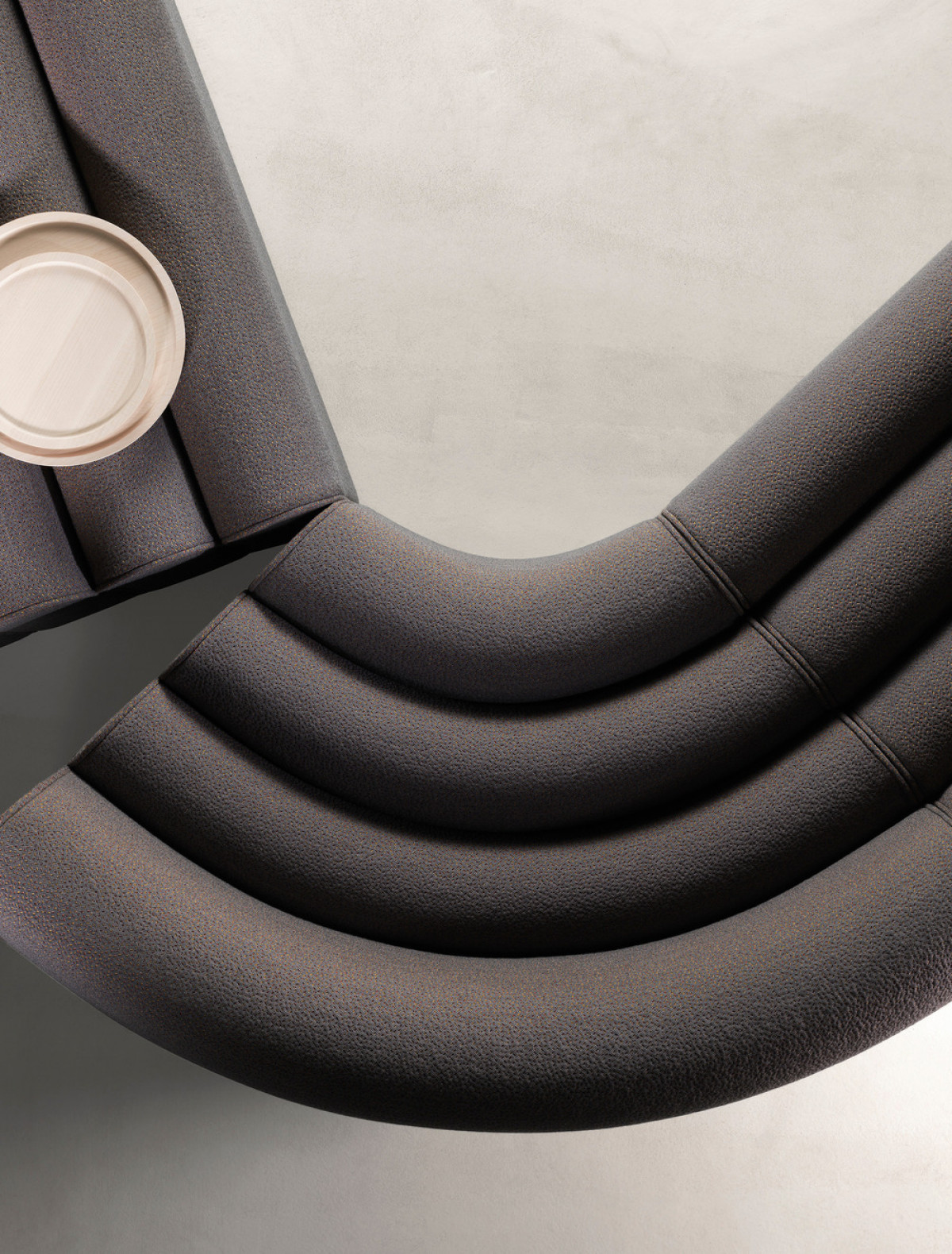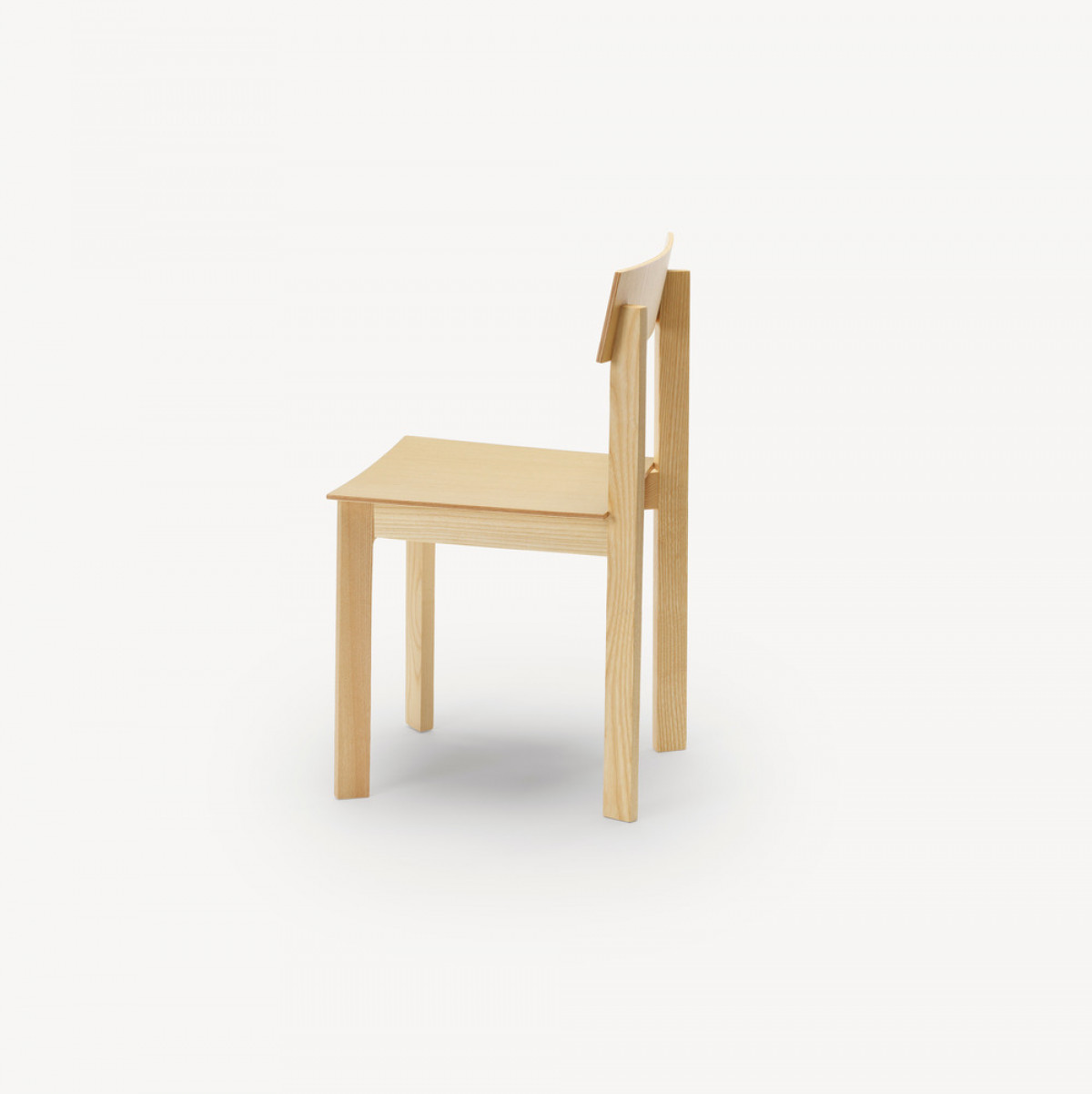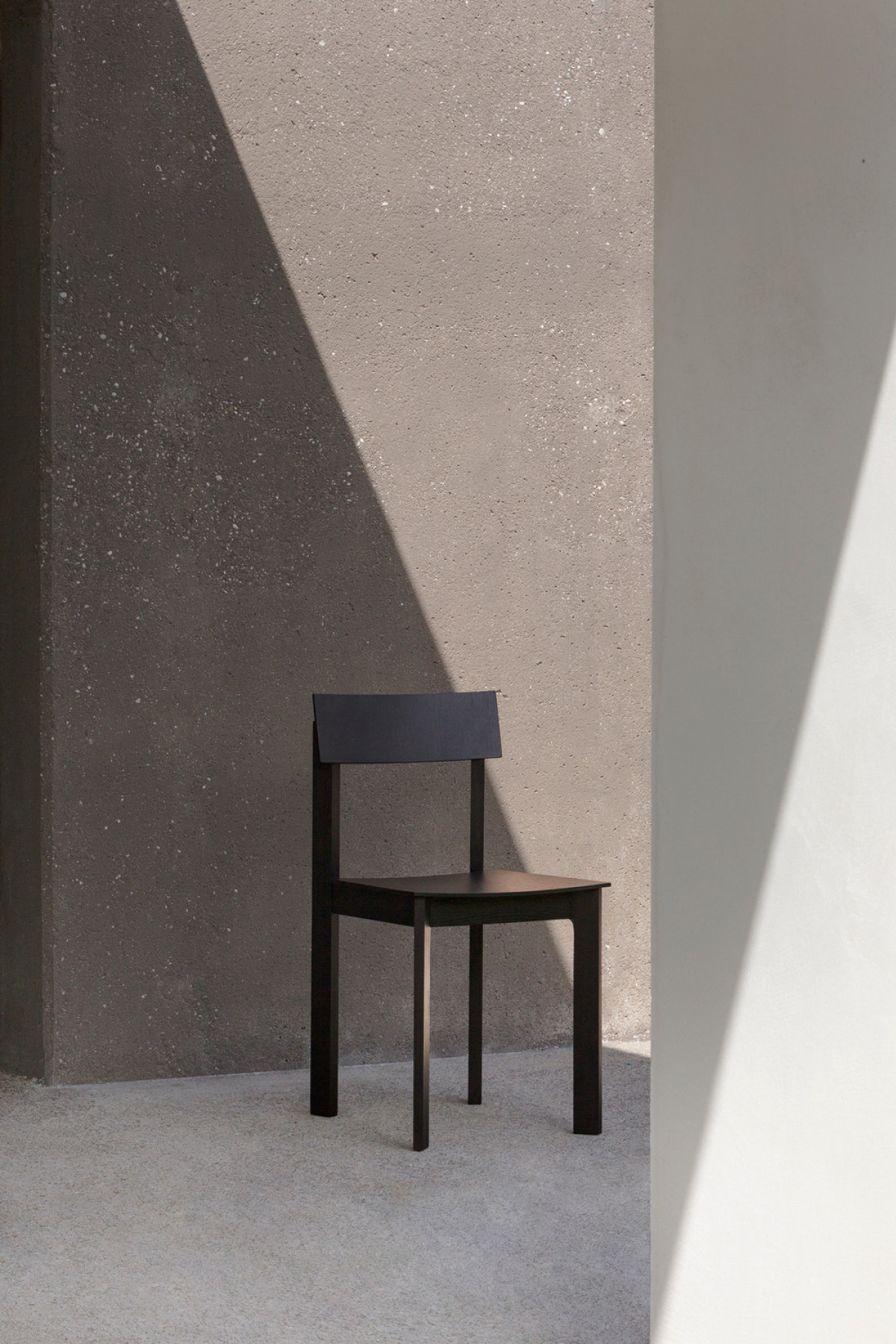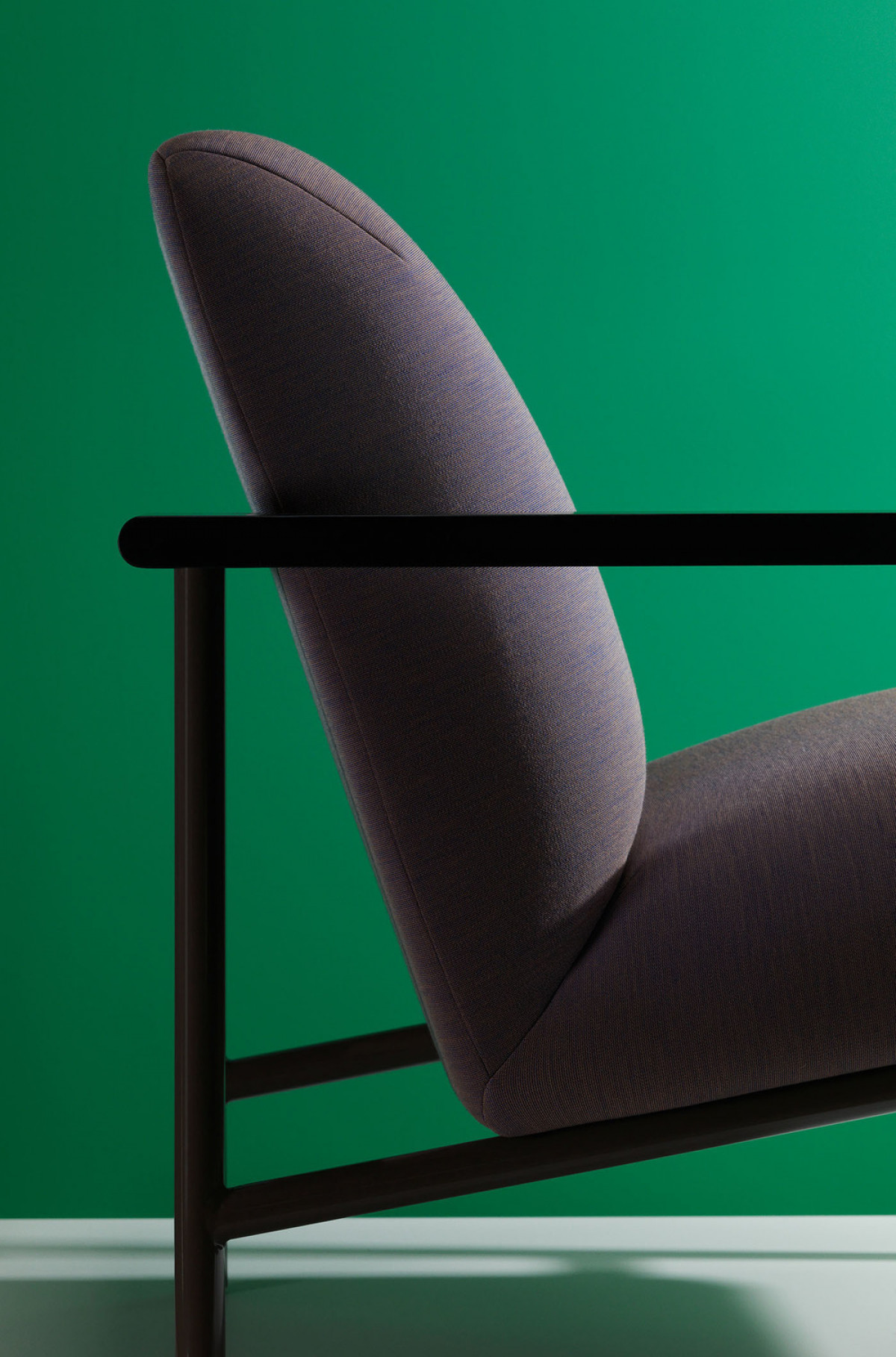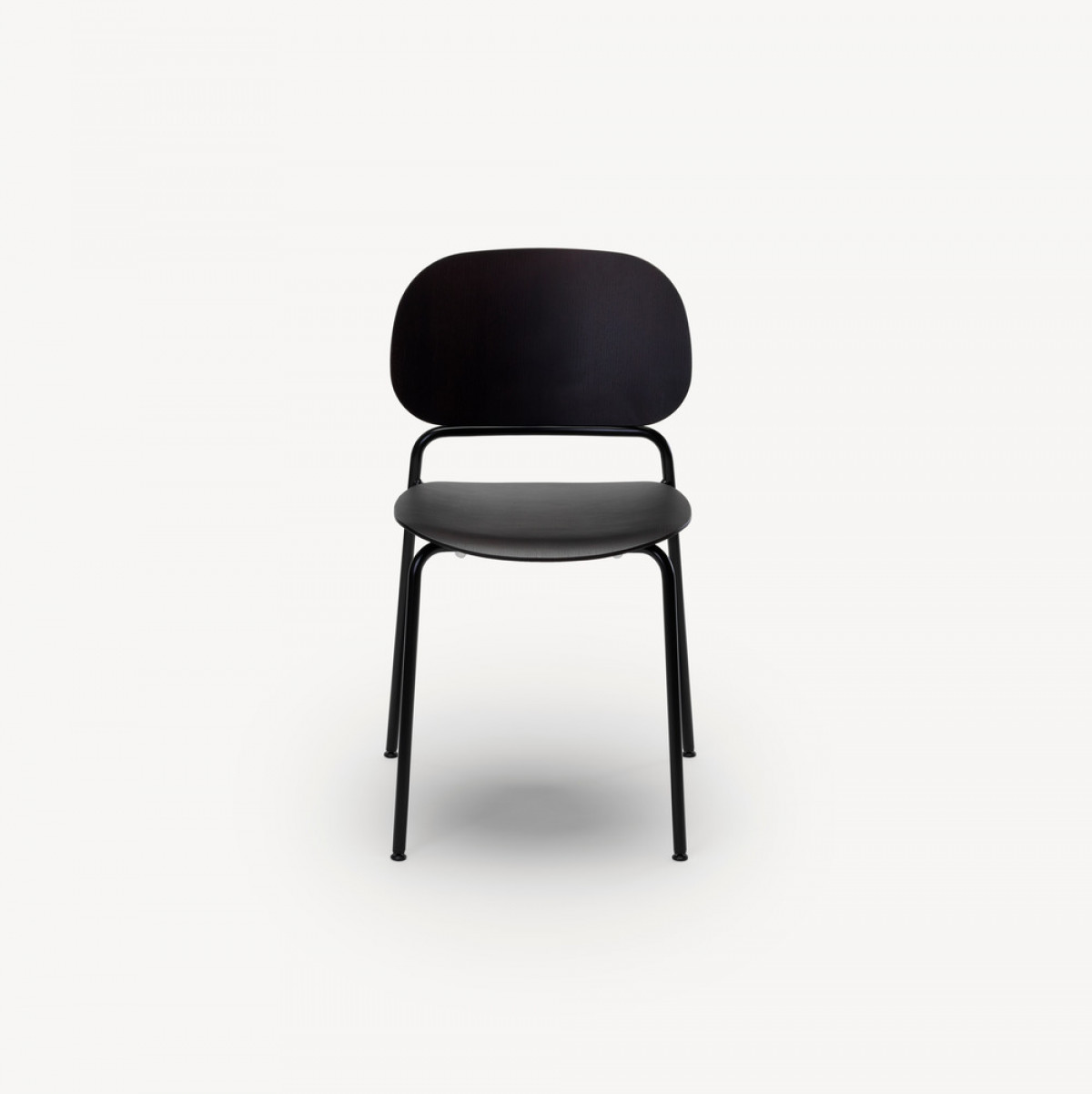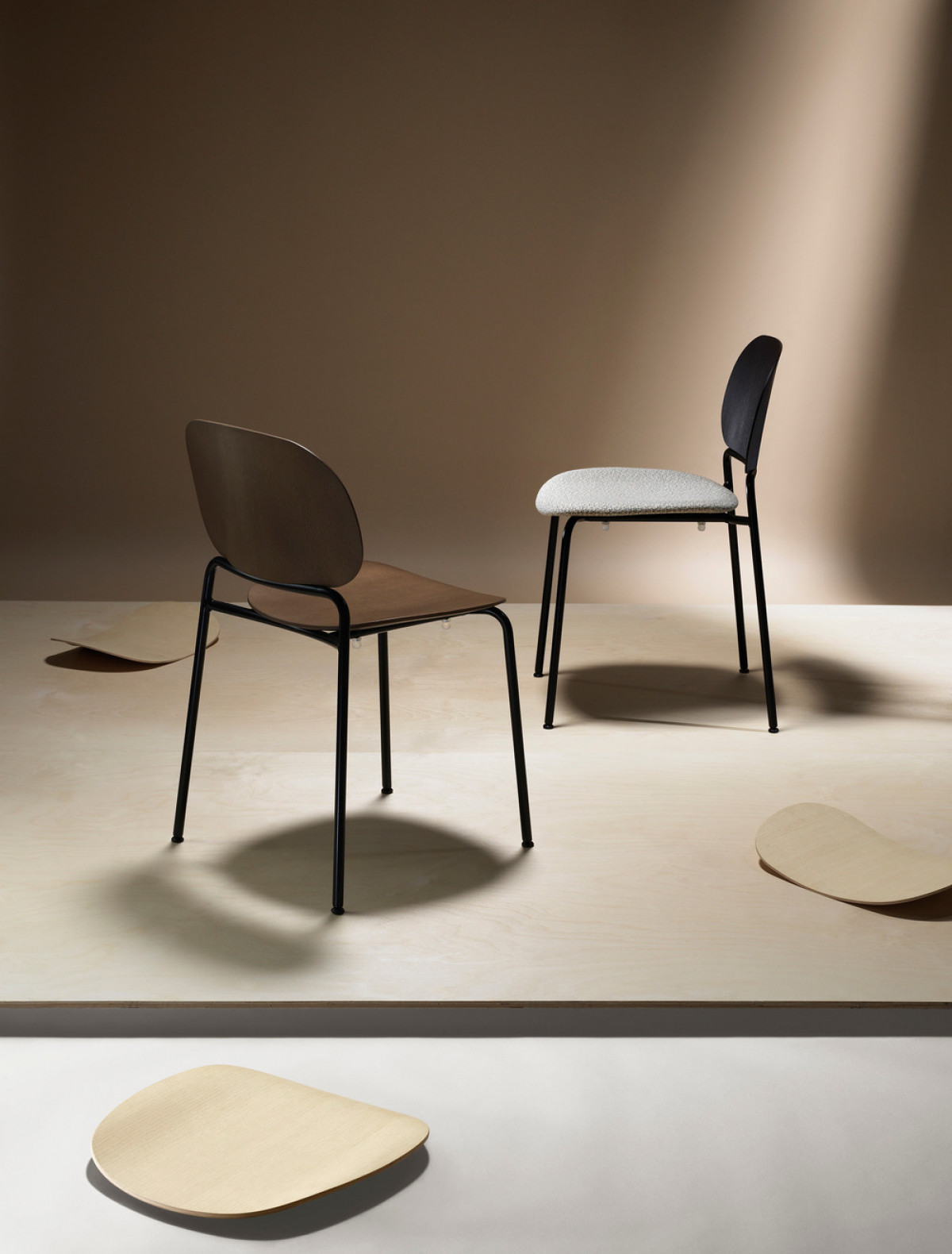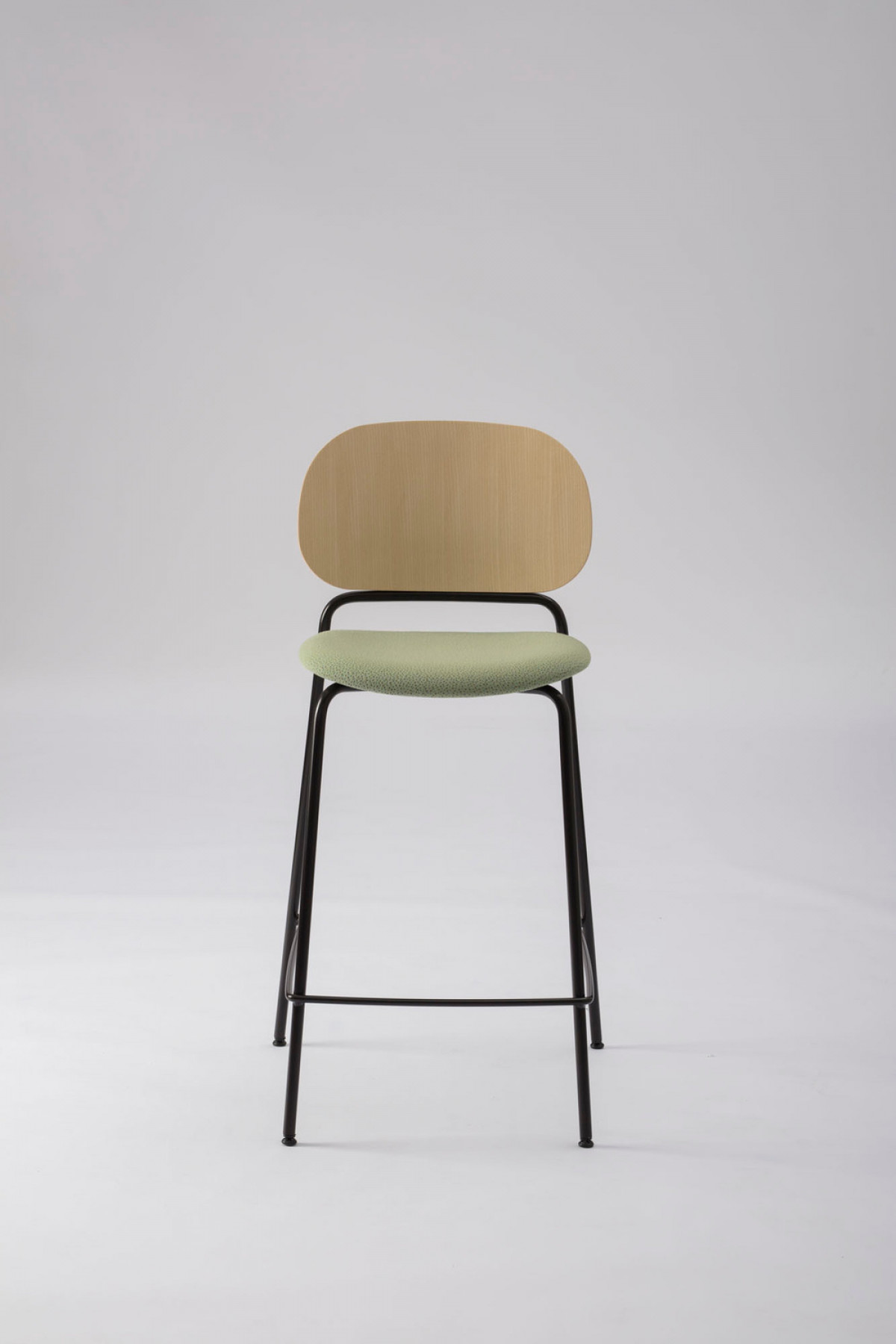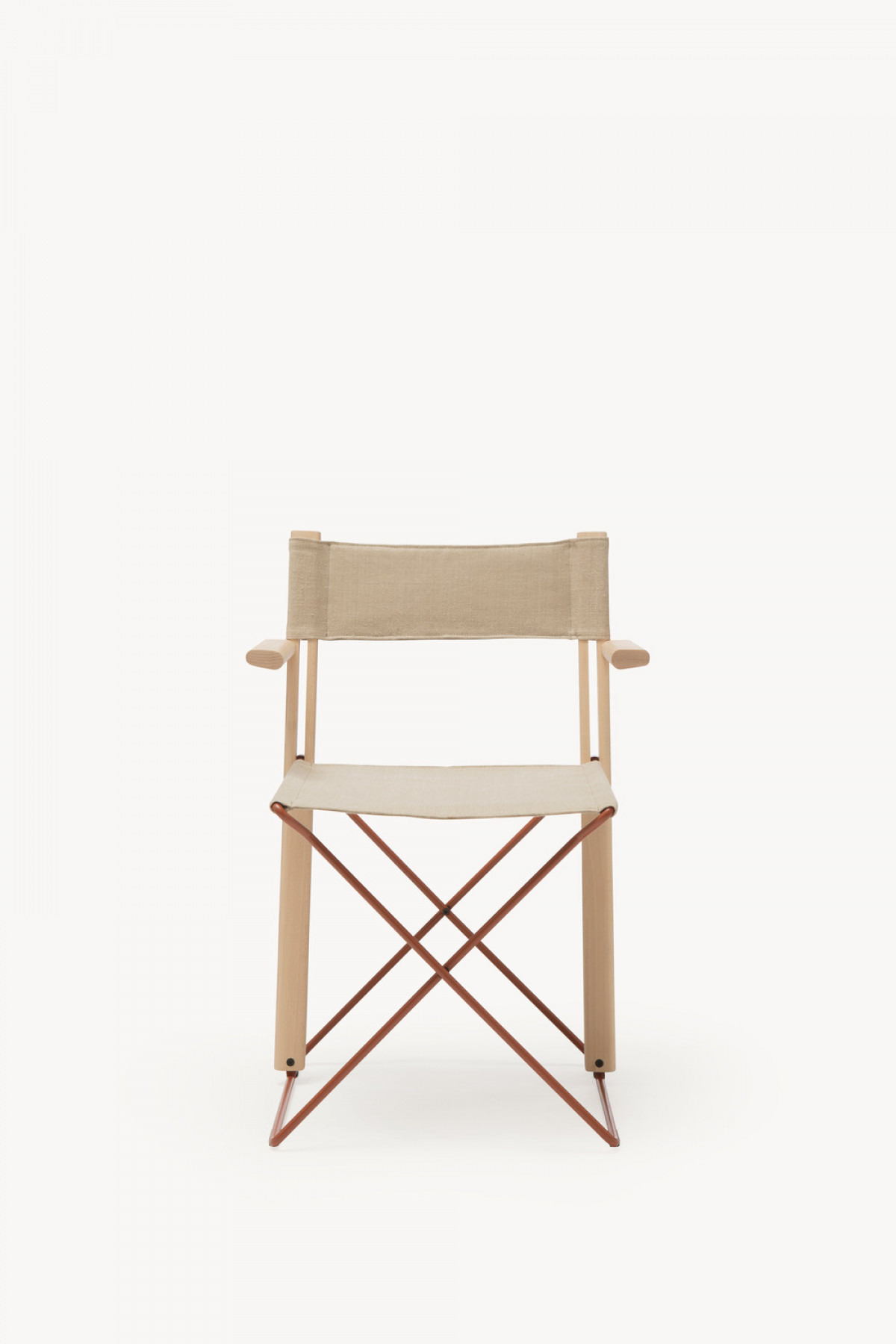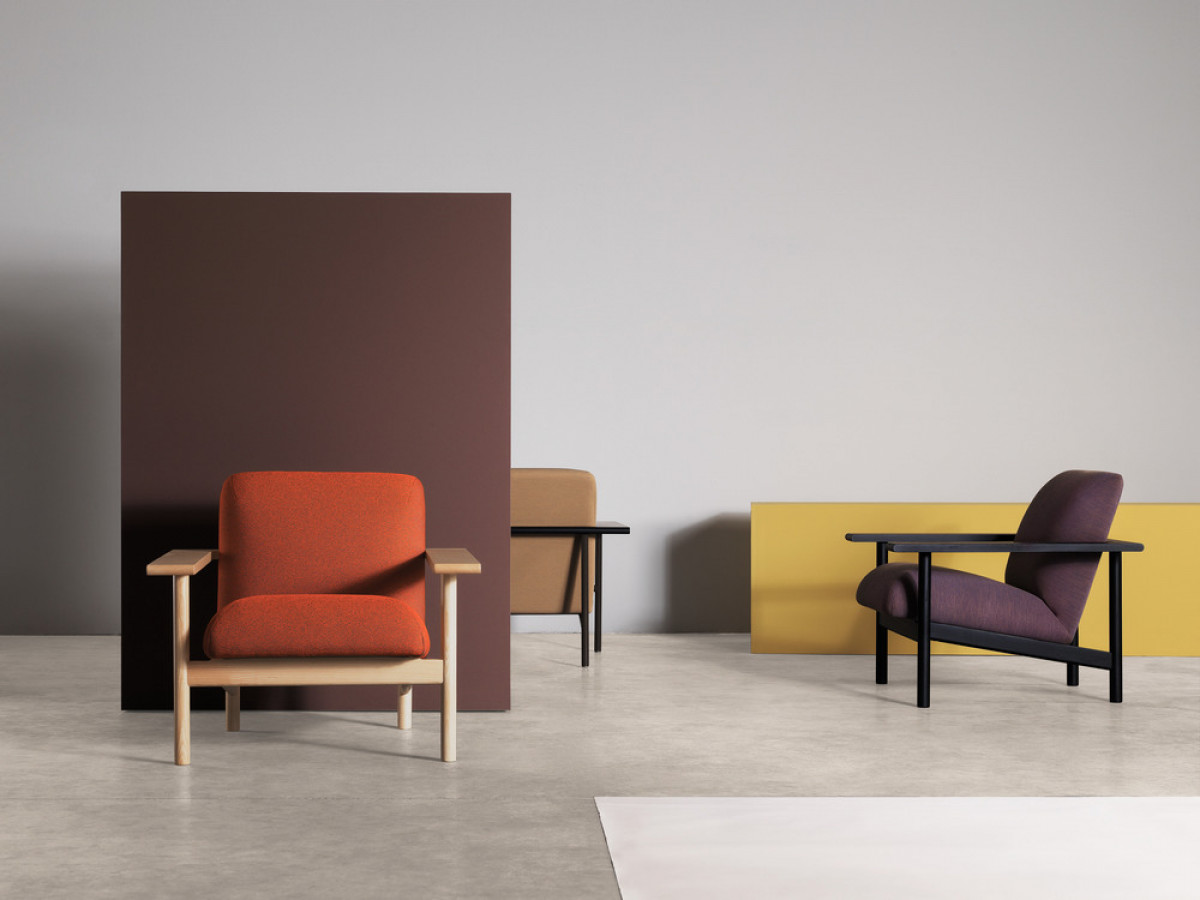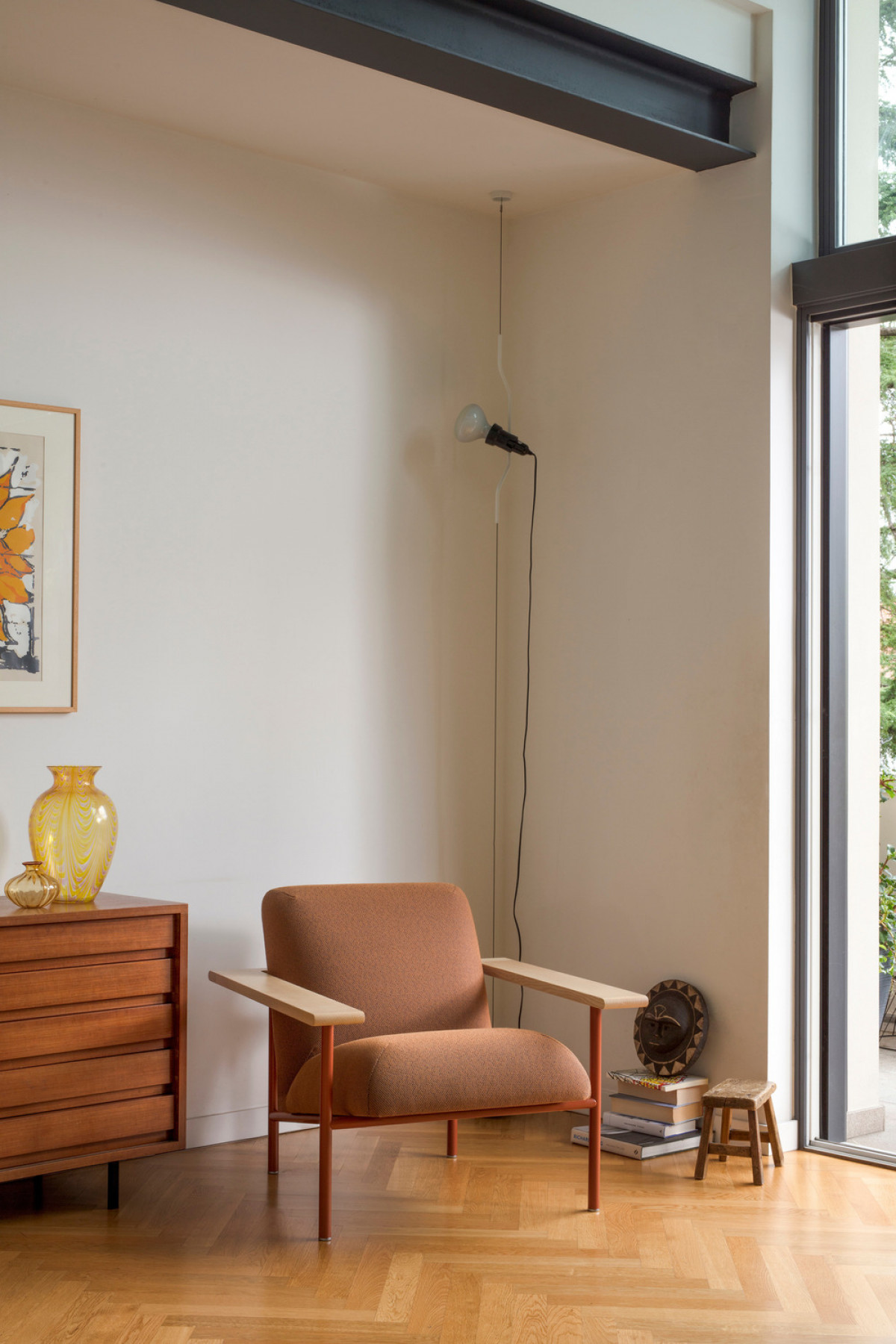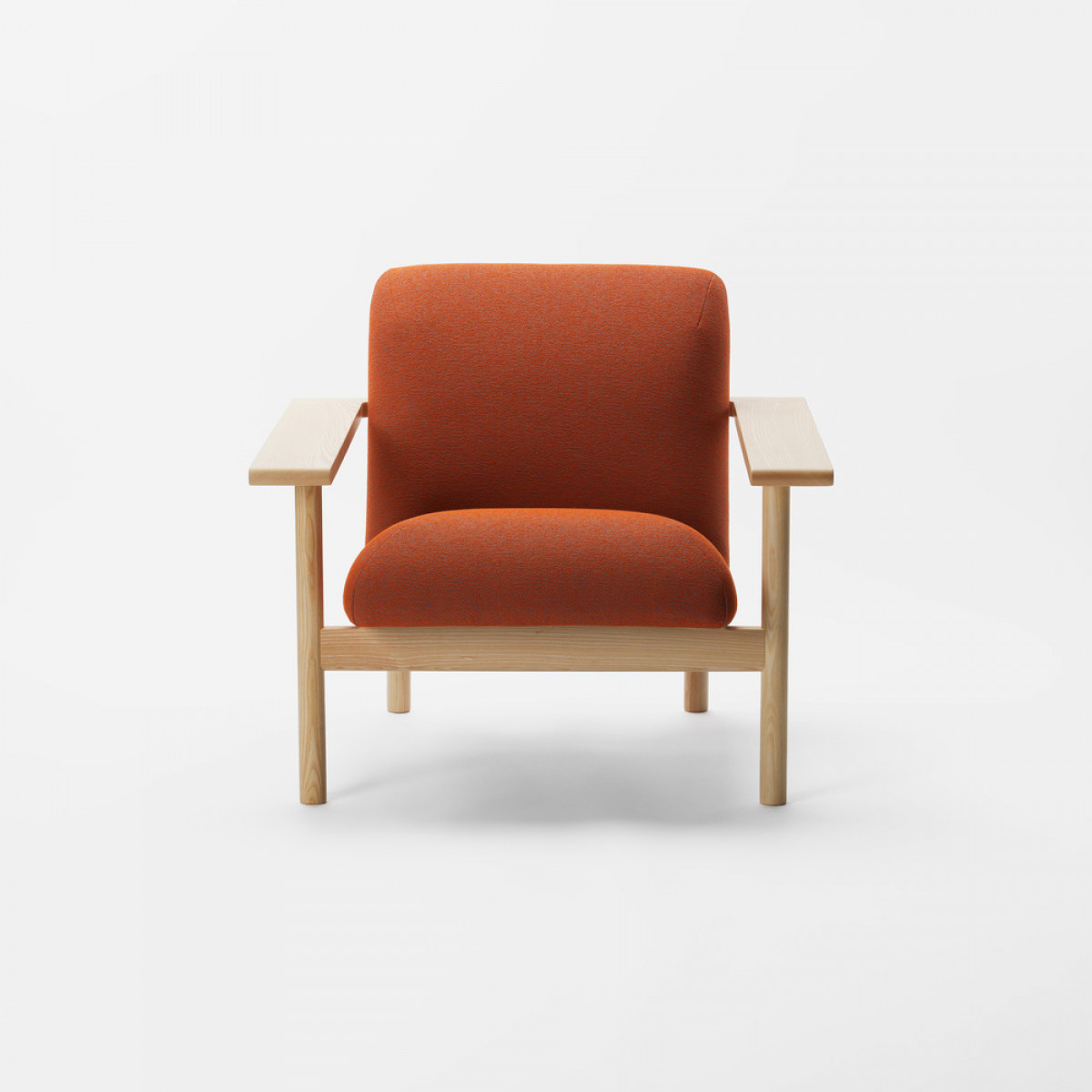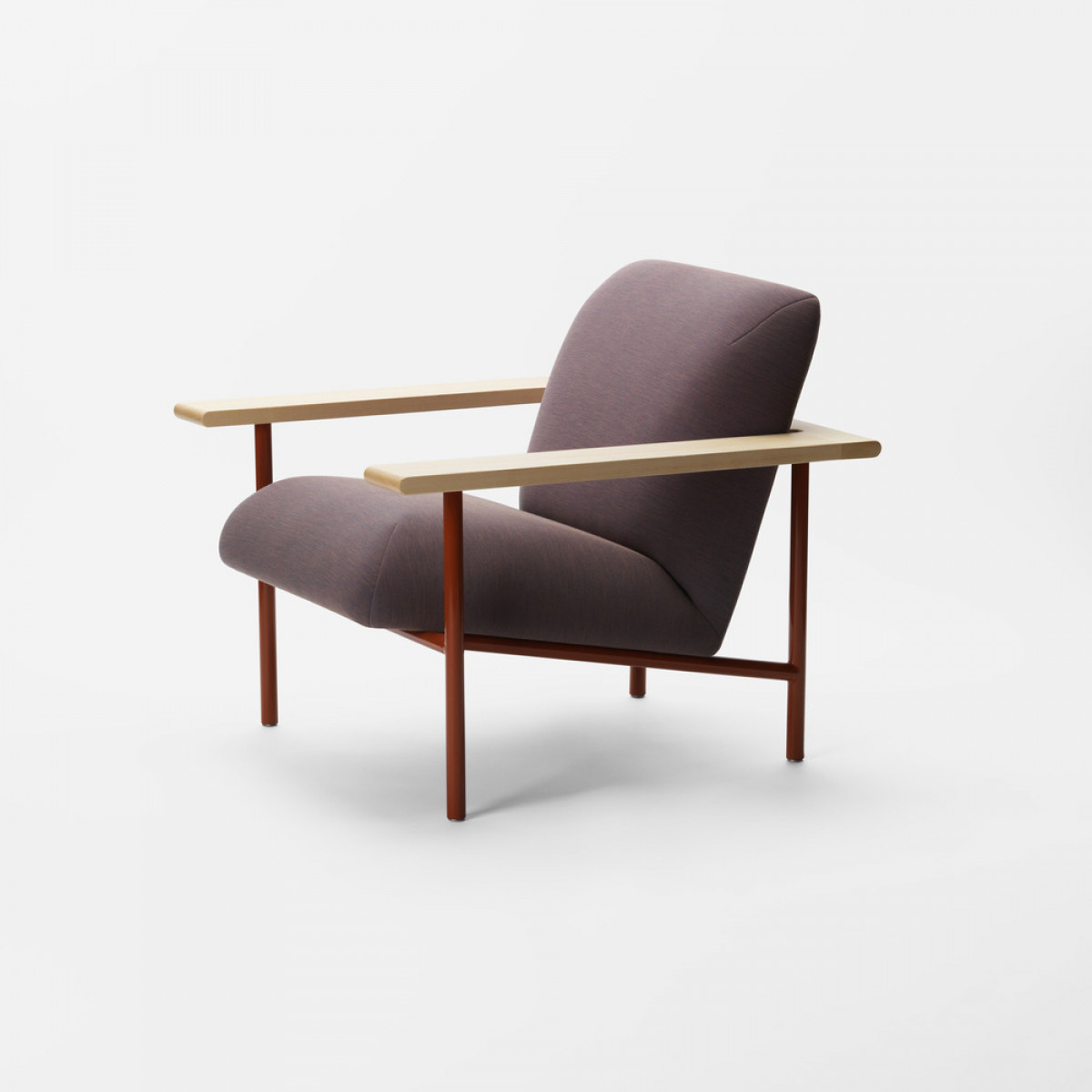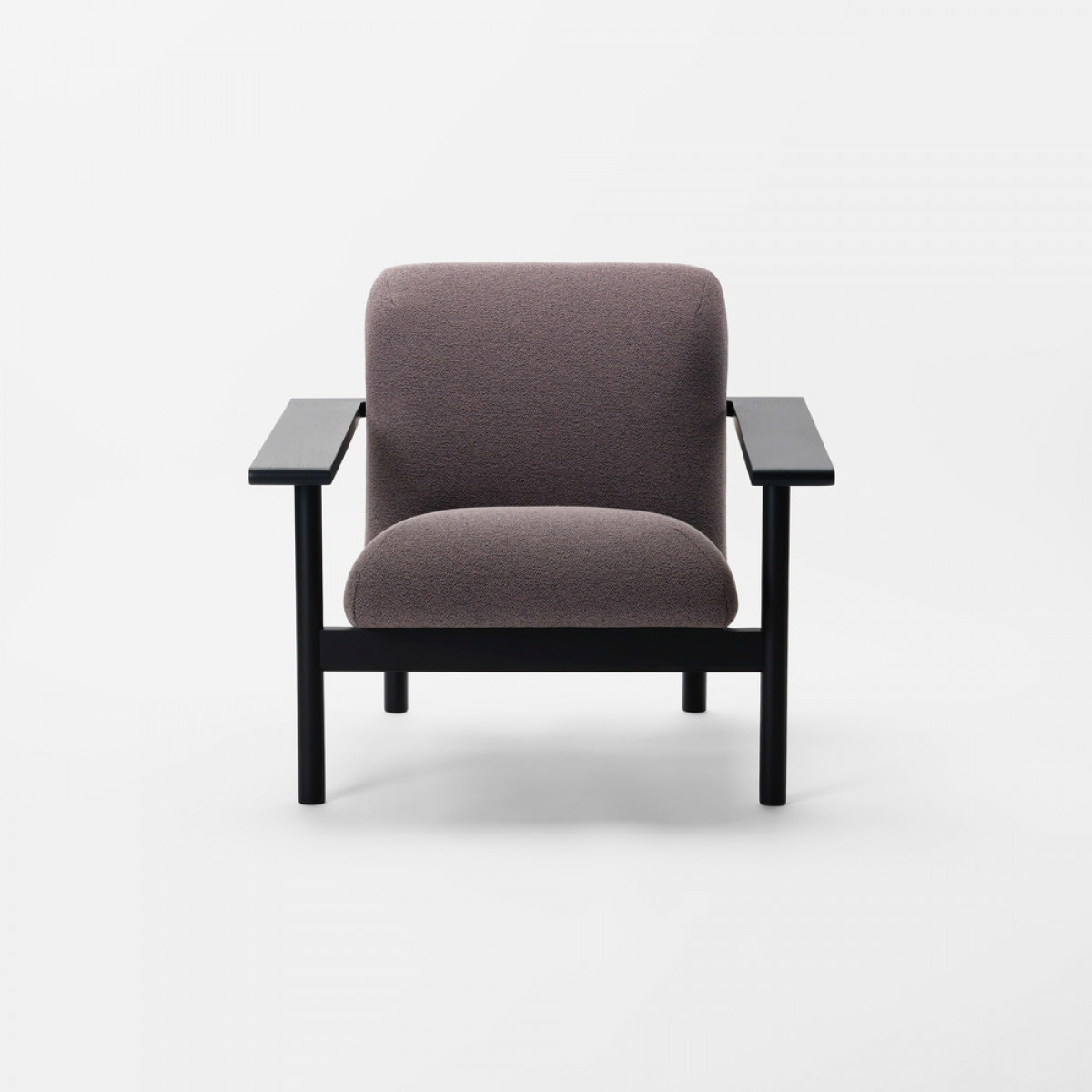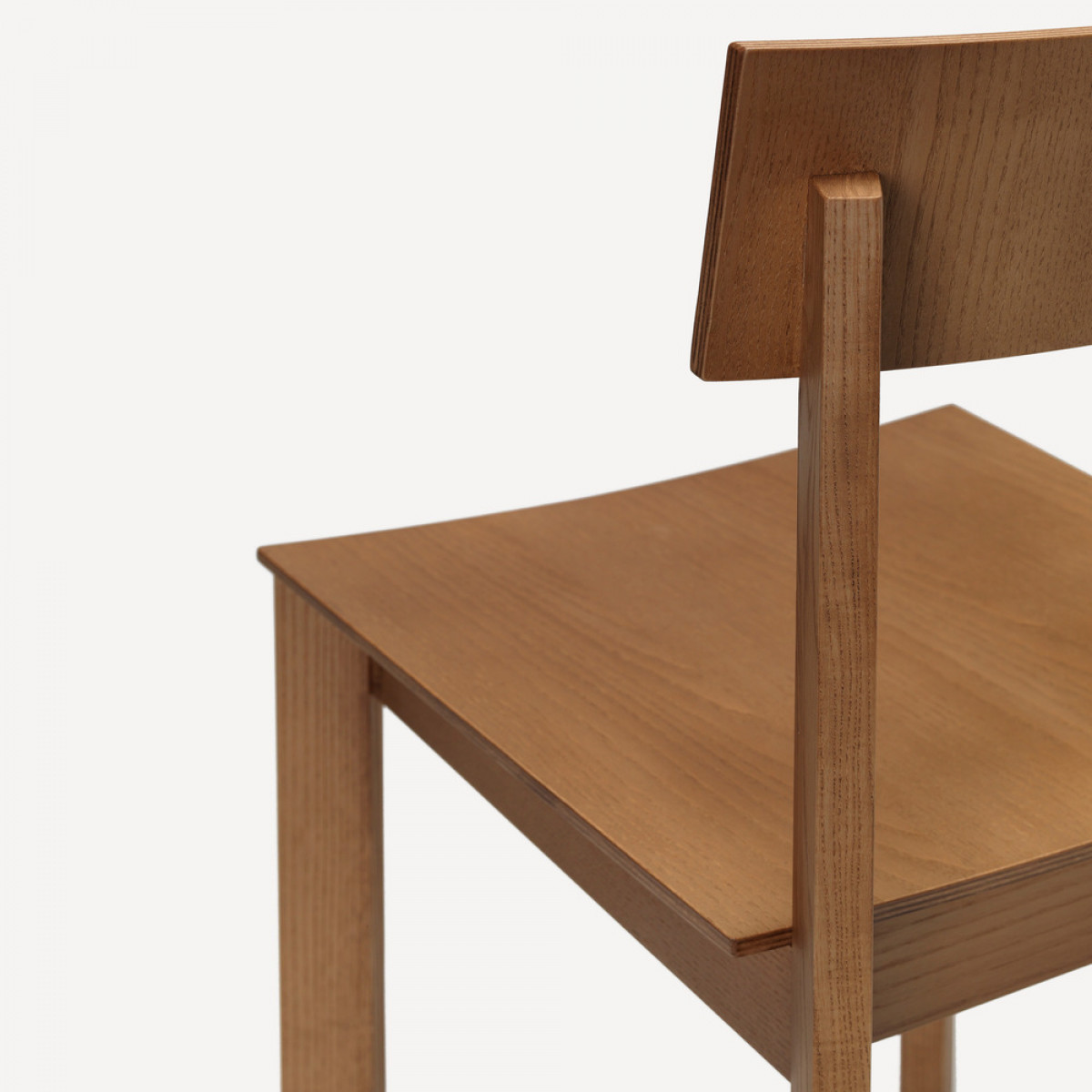 Kinoko lounge chair, by Mentsen design
Rich materials and architectural rigor meet for an expressive and bold contrast. The strong and simple frame encloses the soft contours of the backrest and seat. The wide surface of the armrest becomes a useful shelf for a book, a glass of wine, or a cup of coffee as needed. The comfortable and ultra-modern Kinoko adapts easily to any home living room, hotel lobby, or office lounge. The chair is available in metal or solid ash wood. The seat and backrest are upholstered in elegant natural wool.