The latest "nomadic lamp" is a contemporary interpretation of a traditional chamberstick, combining the effect of lens and magnetism to create the enchanting magic of a candle flame.
Ambientec presents the new HYMN nomadic lamp at supersalone in Milan from 5 to 10 September 2021. Intimate and joyful, the candle-like light of HYMN is a captivating sight. A contemporary interpretation of a traditional chamberstick candle holder, Hiroto Yoshizoe's new portable lamp for Ambientec brings the charm of an antique heirloom into the world of modern light design.
Also Read | Prestigious International Honors for Innovative, Inclusive Upper Los Angeles River Plan
This new project comes from the fortuitous meeting of Ambientec's spirit of curious exploration and the young Japanese designer's inspiration.
Fascinated by the motion of light, Ambientec's visionary founder and CEO Yoshinori Kuno was struck by Hiroto Yoshizoe's ability to translate the hypnotic dynamism of a candle flame into a luminous modern design object. The development of the project took two years of research and development. A distinctive element of HYMN is the pendulum in movement thanks to the repulsive force of magnets.
Also Read | Shiro Kuramata's Samba-M shines again with Ambientec at the supersalone in Milan
"HYMN avoids being a slavish imitation of a flame," says Ambientec CEO Yoshinori Kuno. "Beginning with Hiroto Yoshizoe's inspired idea and respecting its originality, we chose not to fall into the trap of a realistic, didactic effect. Rather, we aimed to create a new concept of intimate, moving light by combining LED technology, magnets and lens in an unexpected way."
Also Read | Classic Marble Company introduces metal copper, a metallic porcelain slabs for modern architecture
Hiroto Yoshizoe has designed HYMN as an essential, extremely modern candle holder, with a base and handle made of anodized aluminum in gold or black finishing. A small lens in transparent acrylic material lies on a thin metal holder: a kind of luminous pendulum, ready to sway and rotate.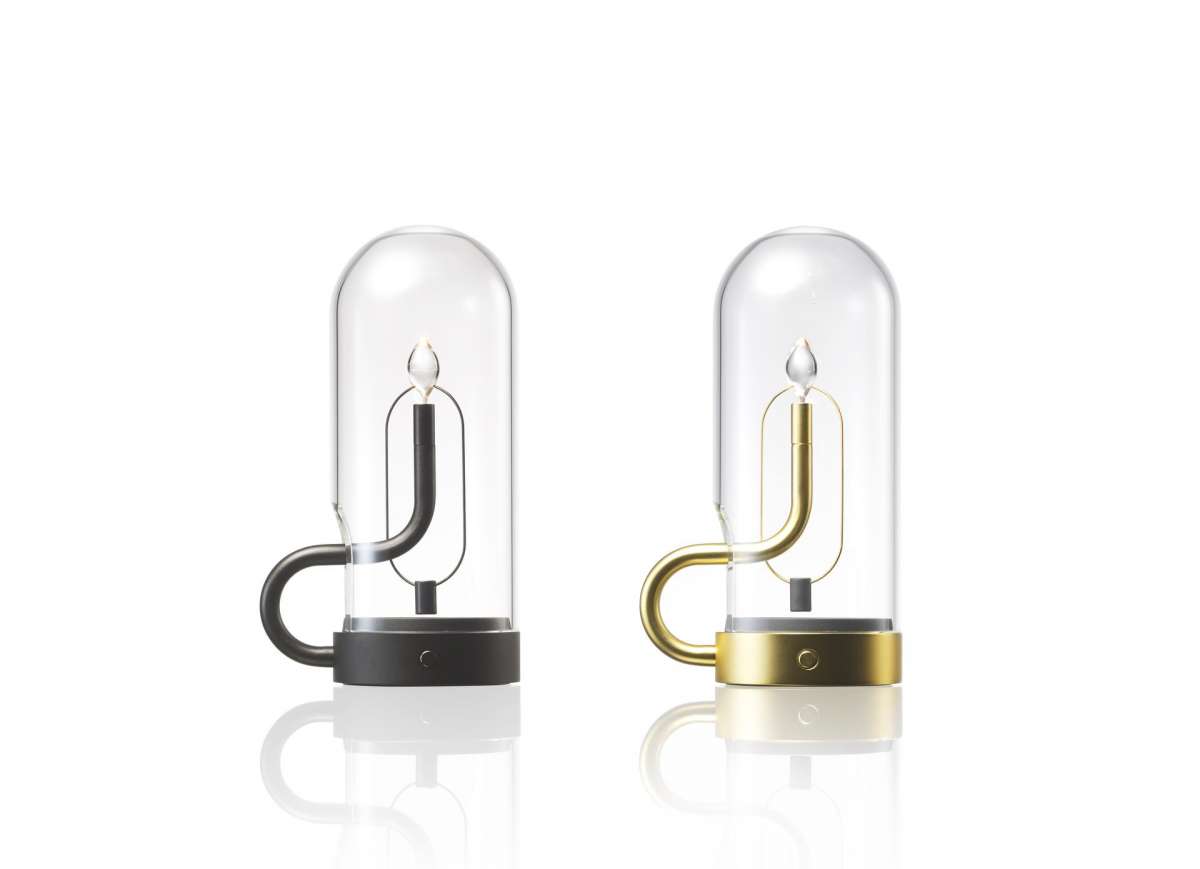 When switched on, the electric current of HYMN activates two magnets which, with their invisible force, brings movement to the pendulum lens. These tiny, constant oscillations, following a vibrant and unpredictable rhythm, along with the refraction of the 2000K LED light by the lens, create the delicate and warm glow of a real candle. When switched off, the lamp releases one last glow like a real candle, before extinguishing completely.
Also Read | 7 decor must haves for your living room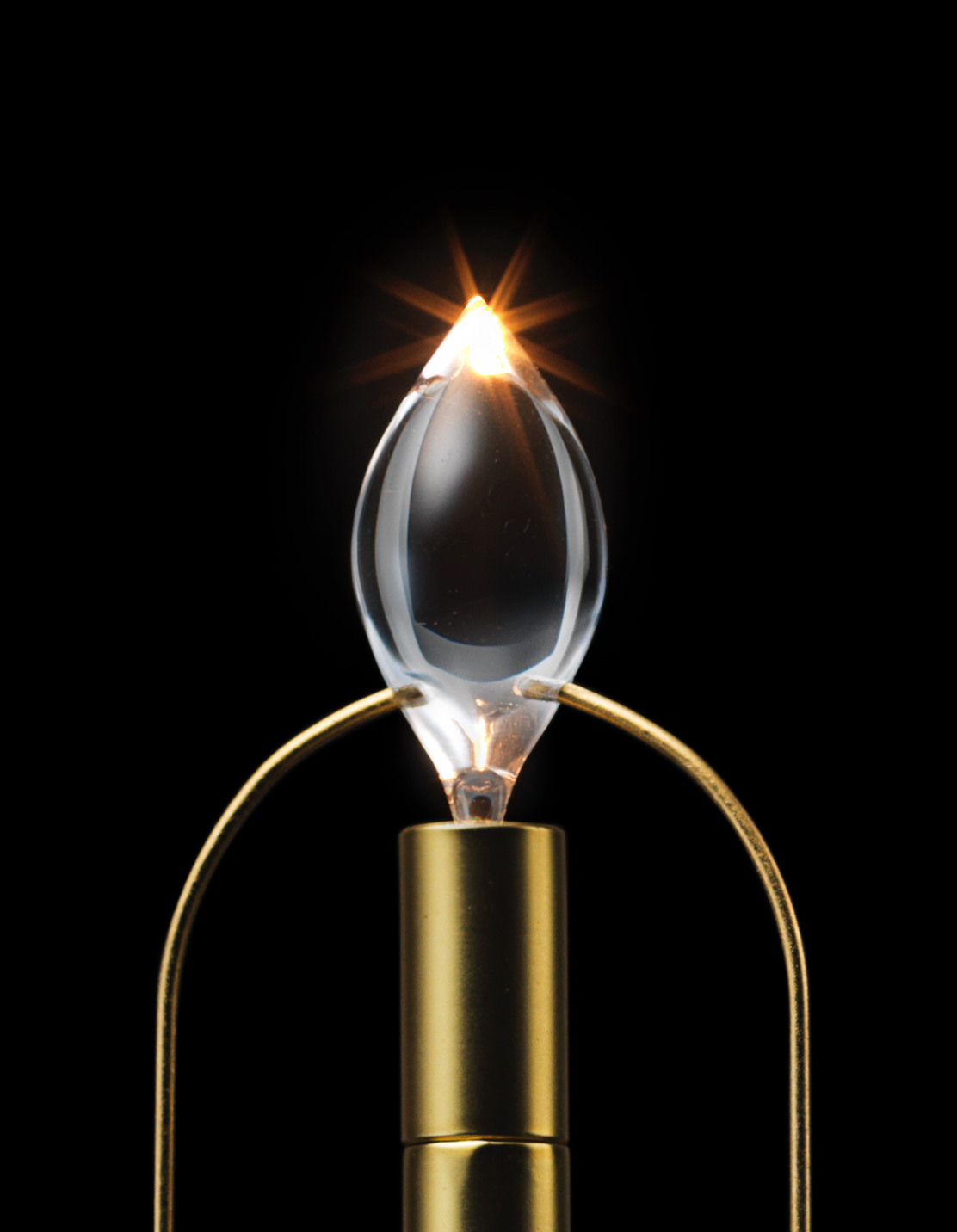 "The original idea for HYMN came to me in an unusual moment. I was in an ancient church in Florence. Suddenly, in a chapel illuminated by a thin beam of natural light from outdoors, I was captivated by a single luminous spot floating in space. The magic of that one candle casting its light all around is exactly what, together with Ambientec, we have managed to capture in the design of HYMN" explains designer Hiroto Yoshizoe.
Waterproof and ultra-durable like most of the Ambientec portable lamps, HYMN is perfect for all environments including outdoor spaces, balconies, and gardens.
Ambientec is partner of Archiproducts. The collections of the Japanese company are featured in "Future Habit(at)", an immersive installation curated by Studio Salaris in via Tortona 31, Milan.
Also Read | 6 Unique ideas to make your dull and dark room look bright