When it comes to powerful women, glamour, and style, luxury home decor brand darling KOKET radiates the look! So when we heard Sex and the City was being revived on HBO Max as a new 10-episode series titled And Just Like That… we couldn't wait to create moodboards to inspire your very own SITC interior design vibes.

In the original book by Candace Bushnell, as we read our minds envisioned the beautiful fashion and alluring interiors. The stunning looks were then brought to life in the six-season HBO series and again in two feature films. And now, with And Just Like That…, the fashion and interiors, updated for 2021, are sure to delight us once again. And sure to make you want the glamour in your world too!
Also Read | Take a glance of Parineeti Chopra's home to get some pristine views of the Arabian sea and more

So whether your look aligns more with Carrie, Miranda, or Charlotte, if you are looking to bring some Sex and the City vibes to your interior, KOKET has a look you will find hard not to fall head over heels for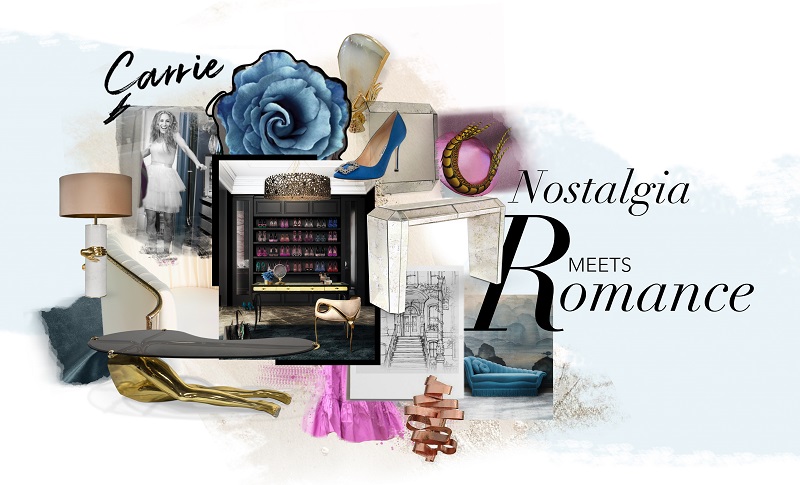 As the lead character and narrator of Sex and the City, Carrie Bradshaw's style can be defined as tailored, yet whimsical, sexy, and feminine. A sentimental soul with a love story that pulls at heartstrings and a sense of fashion impossible not to love, the Carrie mood by KOKET is for all the nostalgic romantics out there.
Also Read | Prestigious International Honors for Innovative, Inclusive Upper Los Angeles River Plan
Classic black and white, royal blue, flirty pink, and warm metallics instantly bring Carrie vibes. Further, bold single flowers and sensual feminine curves make an undeniable Carrie statement.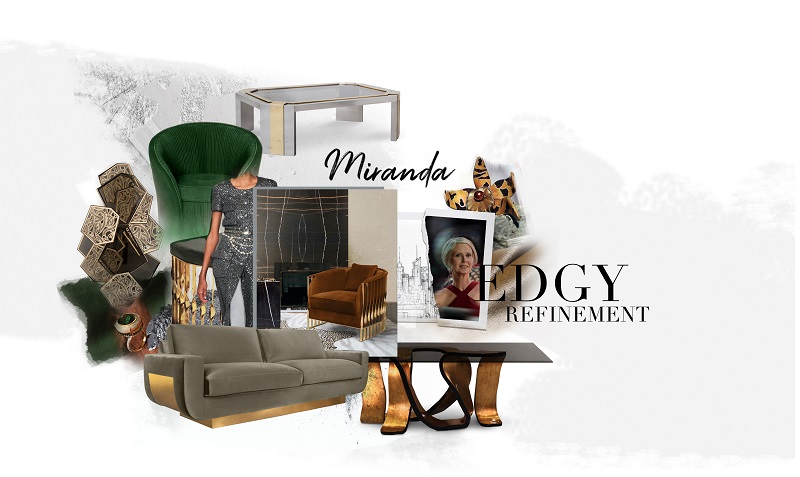 Miranda is all about business, and with a savvy 'I am woman hear me roar' demeanor. So Edgy Refinement really sums up her style beautifully! Rich earth tones and warm golds, accented with touches of black and enhanced by velvets sophisticated air, a Miranda-inspired interior is bold, comfortable, and city sleek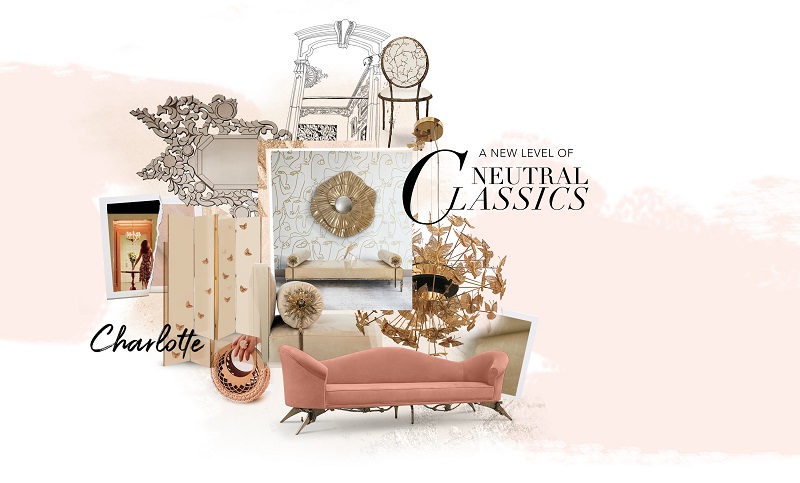 Put together, spoken but unspoken, and definitely a queen of neutrals, a Charlotte-inspired interior will be all about artful details, warm neutrals, silky finishes, and a touch of feminine pretty in pink.
Also Read | Shiro Kuramata's Samba-M shines again with Ambientec at the supersalone in Milan
The mood feels elegant yet still flirty. Pulling from KOKET's softer side and adding a touch of nature-inspired glamour, the Charlotte look is all about a new level of neutral classics.