Mumbai-based Rajiv Sinha (37) has been running his IT development business from home ever since the lockdown was imposed in the country. Though, he does miss his office, he has been able to adjust to the Work from Home model by upgrading his home office with suitable furniture and a trustworthy broadband connection. His wife, Renuka (35), has got a new challenge of keeping the children engaged as they do not let them play outside. In fact, they both have shifted their grocery shopping to online. Resultantly, there are more couriers and deliveries at their doorstep than ever.
Also Read: How to Create a Perfect Reading Corner at Home
They confess that they are constantly worried about safeguarding his children Ankur (6) and Anwesha (3) from the COVID-19 virus. "I am extra cautious about these things. I don't want a situation where I am enabling an environment for the viruses and germs," Rajiv says.
"I am very particular now. I wear a use-and-throw face mask, wear gloves whenever I have to go out, have paused the services of house-help, and use sanitisers diligently. In fact, I even sanitise the clothes, wallets and car keys after every visit to the market. To be frank, hand hygiene and security were never this high on our priority list. But this lockdown has let me re-assess my priorities," he adds.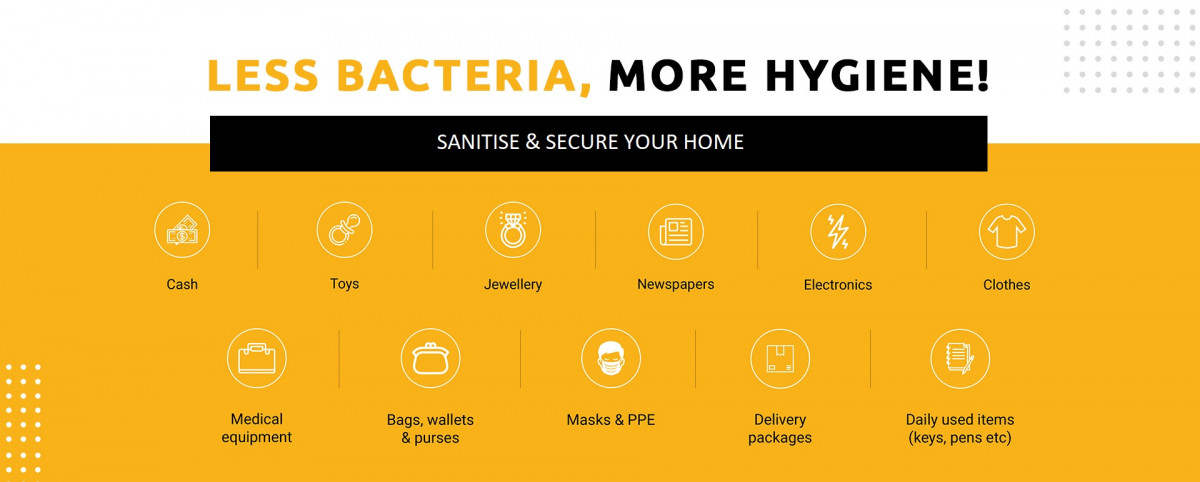 This is not just one of the case. Amidst the pandemic experts note that India has prioritised health security, and even willing to pay a premium for products which can help them attain it.
After reports of possible surface and airborne transmission, Renuka reached out to Godrej team to check what could be possible solutions to secure his families health. Considering these are questions troubling most of us, we thought to put up a list of three key things one could do to make home secure:
Visitor management
One of the biggest fears we hear is that how does one determine known and unknown guests at the door are infected or not. One good thing is that with digital payments becoming a norm in most ecommerce transactions, you no more need to open your doors to the unknown. Using a video door phone that directly streams the video to your mobile device and offers you option to remotely lock/unlock your digital main door lock is a useful gadget. You can also keep a check if your guests are sanitising hands before entering your premises.
Couriers and packages
Most delivery and ecommerce companies state that they follow all necessary precautions. But it's always recommended to sanitise any products which come into your home (including your daily use items such as face masks, gloves, mobile phones, wallets, cash, keys, couriers, letters, etc.) once they have been exposed to external environment.
You can invest in a UV-C based sanitiser which can help you in this. The UV case works on UV-C technology (UVC rays) and the product only works if the right amount of UVC ray dosage is given from all directions – 360 degrees to a particular object. Right dosage and use can kill viruses including COVID and other SARS-2 viruses. At the same time, ensure that you invest in a UV-C case that is certified by a competent labs accredited by Indian Council of Medical Research such as CSIR. This ensures that the product is tested for reliability, efficiency and safety. UV-C though is a great sanitisation weapon, its direct exposure to humans has been associated with photo-biological risks. Therefore, using only a certified system ensures that the product is both effective and safe.
Also Read: 10 reasons to use greenery in decor
Godrej Security Solutions has recently launched the first UV-C based sanitising case which is certified by CSIR for fighting viruses and germs including SARS-COV-2 that causes COVID-19.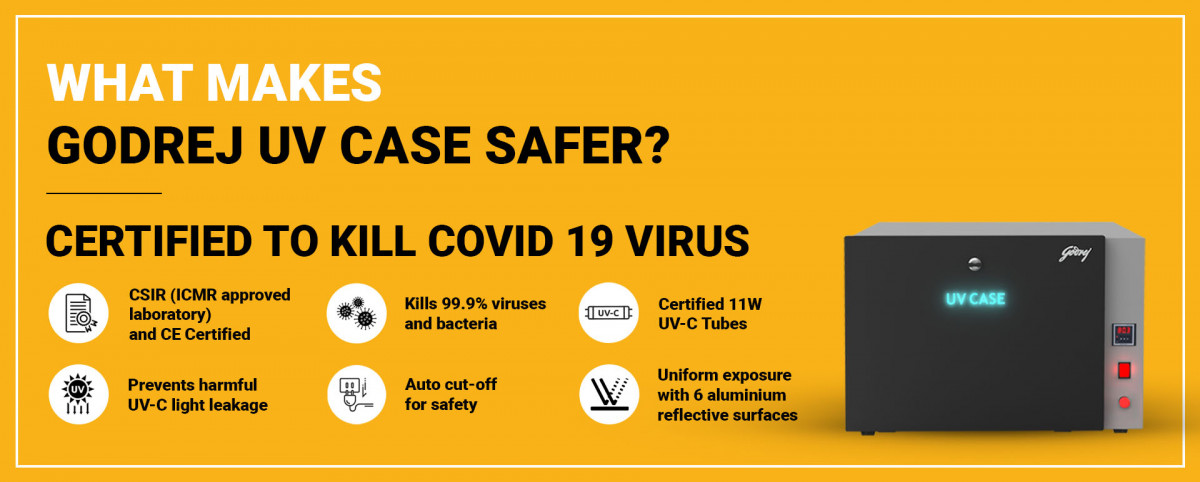 Children
Parents know it is not easy to keep a watch on kids all the time, and you can never be sure on how well they are following the hand hygiene protocols you have taught them recently. Experts, however, suggest constant monitoring is also not a great idea. Kids should be allowed to be independent. As a parent this can be challenging. One of the ways through which you could monitor them yet not intrude into their space is by using a Wi-Fi based home camera.
Also Read: Home Decor 101: Essentials to add the aura of sophistication
When choosing a home camera always select a trusted brand which offers a two-directional conversation facility, infra-red video capturing, motion based sensors, and one which is easy to install and use – like a DIY. Using a home camera can help you remotely monitor your children through your mobile phone and also intervene when you think there is a need.