If there were ever a day when the flickering flame of a fragrance-infused candle would ever create a romantic and intimate atmosphere in your space, it would always be Valentine's Day. With no dearth of gift ideas or date ideas, we often neglect that our homes need to be infused with a unique aroma during the celebration of love.
They are perfect for your Valentine's candlelight dinner. If you are confused about what fragrance you like the most, go for rose, vanilla, jasmine, and patchouli, each of which will fill your home with a great scent that's very appropriate for V-Day. Who doesn't love the smell of fresh candles? They are all the rage these days! Scents are powerful. The fragrance of the candle aroma can soothe and calm the mind. Why not infuse the sense of smell into your physical space to make it a private paradise for you and your beloved?
Also Read | Holt Renfrew Ogilvy dazzles as a sustainably forward luxury flagship
Why Buy Scented Candles For Valentine's?
It's that time of the year when hearts, roses, and chocolates dominate everyone's thoughts. A rose by any other name would smell sweet, but a rose-scented candle would smell even better. A scented candle is an easy way to make your home smell great. And this valentines day just choose that!
Aromatherapy Benefits
There is no getting around the fact that fragrance has a significant emotional impact. That is why aromatherapy has become so popular in recent years. By buying scented candles for your partner this Valentine's Day, you can give them an extra special gift that will help them relax and unwind after a long day. Whether they prefer calming lavender or energizing orange blossom, there is sure to be a romantic candle scent that will appeal to their senses!
Romance And Ambiance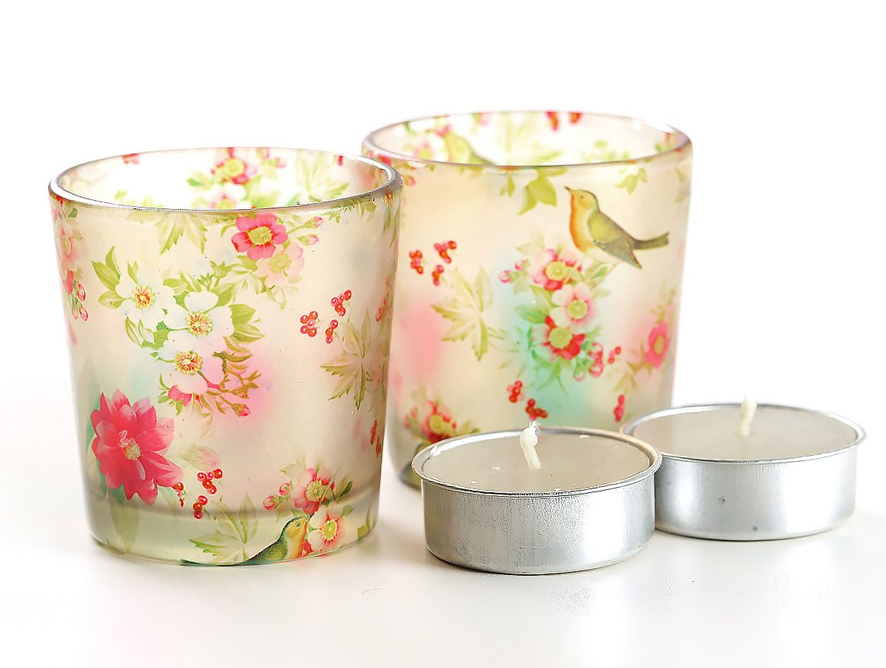 Scented Valentine's candles help create an atmosphere of romance and relaxation at home. Whether your partner prefers relaxing on the couch with a good book or curling up in bed with a movie, the glow of the candlelight combined with the soothing aroma will make any evening special. Votive candles placed around the house will also add some extra ambience to your Valentine's Day dinner or date night.
A Gift That Keeps On Giving
Scented candles have long-lasting fragrances, which means your partner will be able to enjoy them throughout the year. Additionally, many scented candles are designed to last for hours or even days, so you don't have to worry about constantly replenishing them.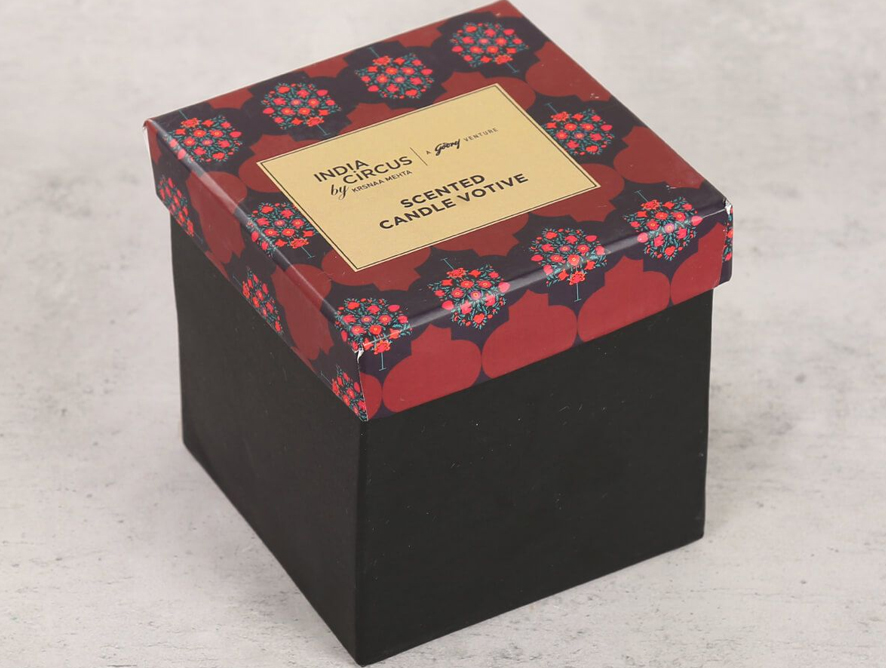 If you want to make sure your Valentine loves their gift, consider getting them a box filled with different romantic candle scents each month!
The Personal Touch
One of the best things about giving scented candles as a gift is that they can be personalized in many ways. You can choose from various sizes, shapes, and colours depending on what fits your personality best. You can also choose from different fragrances like floral, woodsy, fruity, or even spices like cinnamon or vanilla, which add an extra personal touch.
Light Up Your Valentine's Day
Time to get hot and heavy over candles! There are so many beautiful candle styles and scents to pick from that can make any date night more romantic. Here are a few of our best picks for Valentine's Day.
Paisley Romance Scented Candle Votive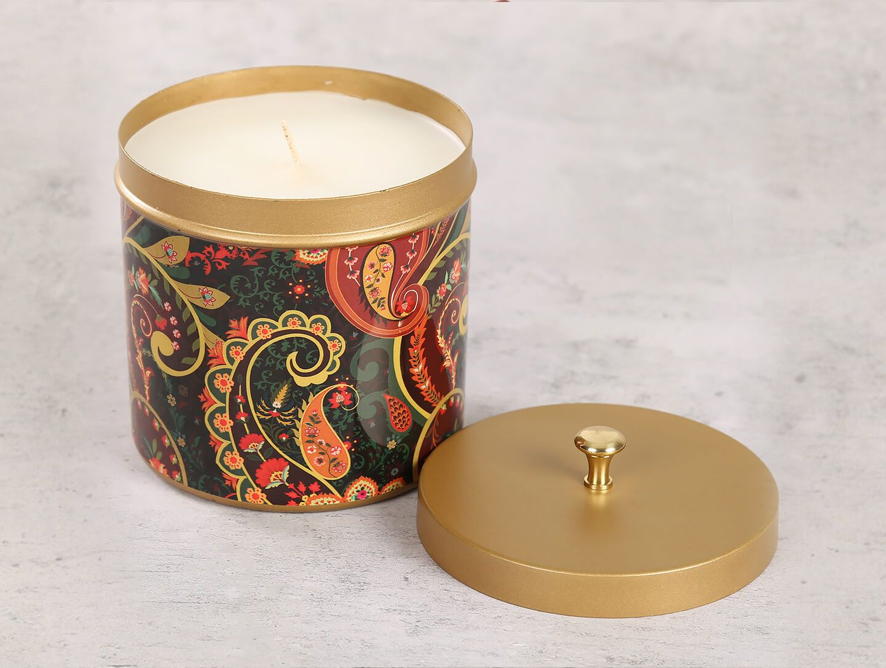 This Valentine's Day Paisley Romance Scented Candle Votive is a sheer combination of an aroma that is pleasant, sweet, and creamy with a hint of vanilla that completely adds a cosy vibe to your space. The vanilla scent is well-known for being sumptuous and seductive, making it the perfect addition to any collection of romantic candles. The candle is packaged in a lovely paisley-patterned iron and brass votive.
Also Read | Marieville Celebrates Its Past While Building for the Future
Mastodon Exposition Candle Votive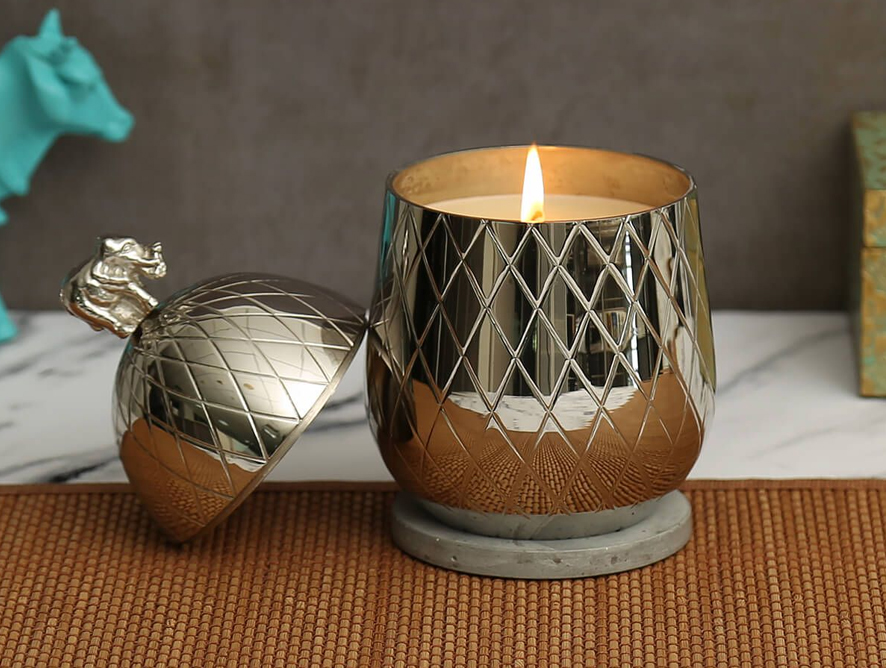 Presenting a Mastodon Exposition Candle Votive with the perfume of love—Jasmine—that helps relax your body and lets you have a soothing time. Considered a representation of a mother's unwavering love in several parts of the world, our candle can cast magic with its light and fragrance. The candle comes in a votive made up of a brass-nickel finish with a tiny elephant motif display on top.
Also Read | MERAKI: New Adhesive Wall Coverings Designed by Artists From Quebec
Dance Of Frondescence-Scented Candle Votive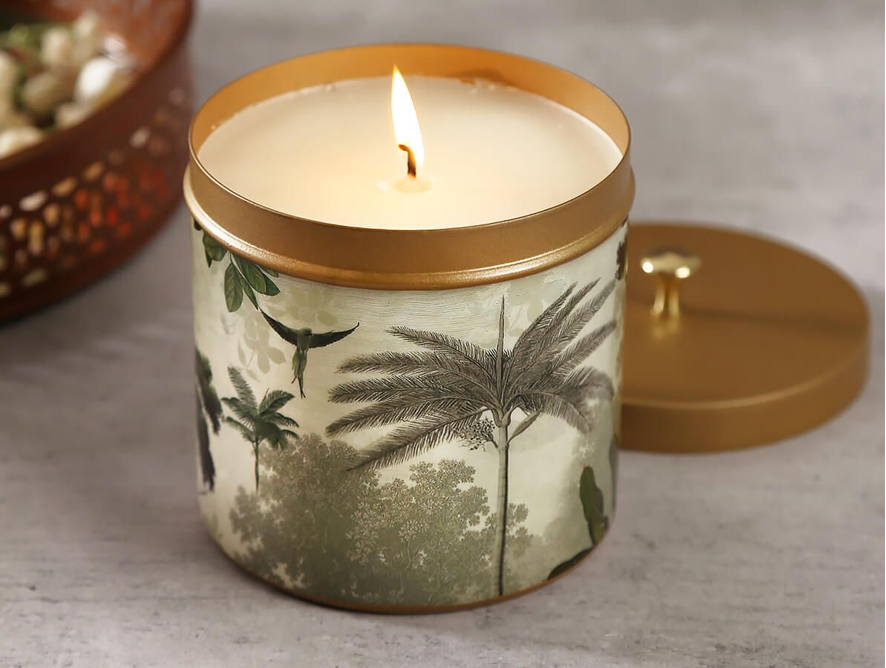 Enhance your mood and get in complete relaxation with Dance of Frondescence scented votive candles with the fragrance of lavender. An iron and brass votive depicting birds wandering in nature amidst banana and peepal trees. It surrounds a 100% match made with lavender fragrance.
Diamond Motifs Candle Votive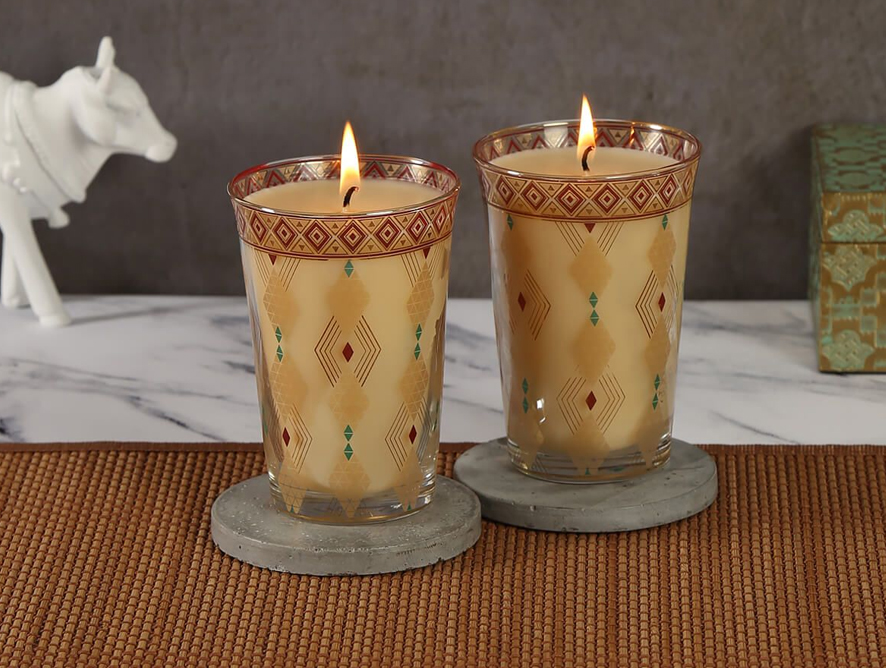 With a blend of the sophisticated Lily flower, this Diamond Motif Votive Candle by India Circus is a scented Valentine's candle that gives off elegant and romantic aromas. The effect is to make you feel more love and calm your nerves before Valentine's Day. The candle comes in a glass votive with diamond-shaped motifs neatly outlined on the rims and across the glass.
Also Read | Bright whites, chrome yellows, and curved geometry put together a space that promotes life
Cyanic Pop Burst Scented Candle Votive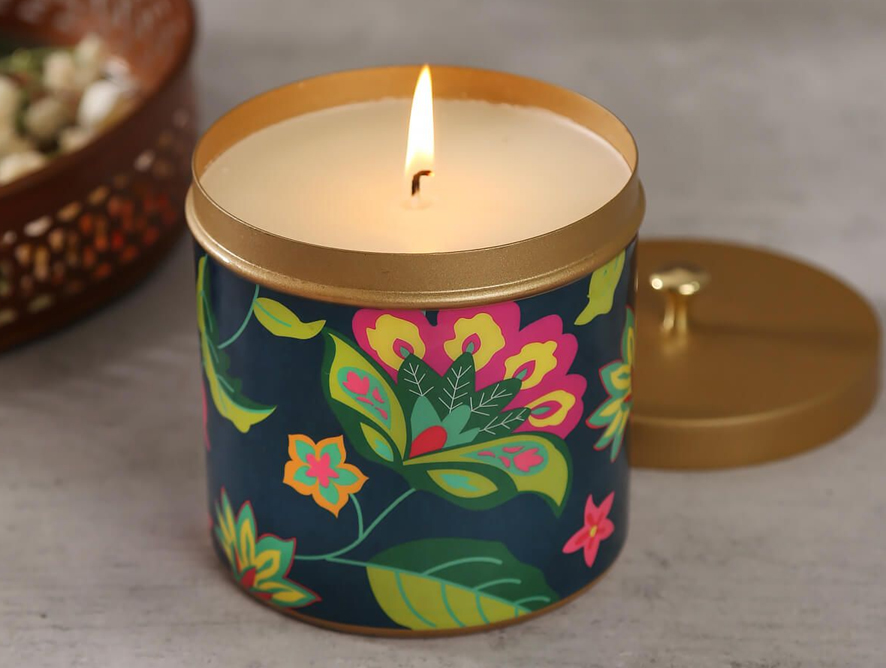 Enjoy the love and sensuality in our Cyanic Pop Burst Jasmine Scented Candles in a votive that gives you the delicate aroma of this popular bloom entwined with complimentary fragrance notes. The candle comes in votive made up of iron and brass with a powder-coated finish reflecting neon prints with pink and green daisies wandering across a cyanide backdrop.
Also Read | The summer beach edit by Tisva