Staying in and working from home is the new normal. Due to the pandemic, home offices have gained a lot of importance. So it is essential that your home office is practical, professional, and comfortable, besides being a space that can motivate you to be productive.
To create a professional and organised workspace at home, it is essential that the flooring is durable, comfortable, easily cleaned and well-complimented with your furniture, style and design. The busier the place, the more durable and lasting the floor should be. Here are the options you can choose from:
1. Hardwood flooring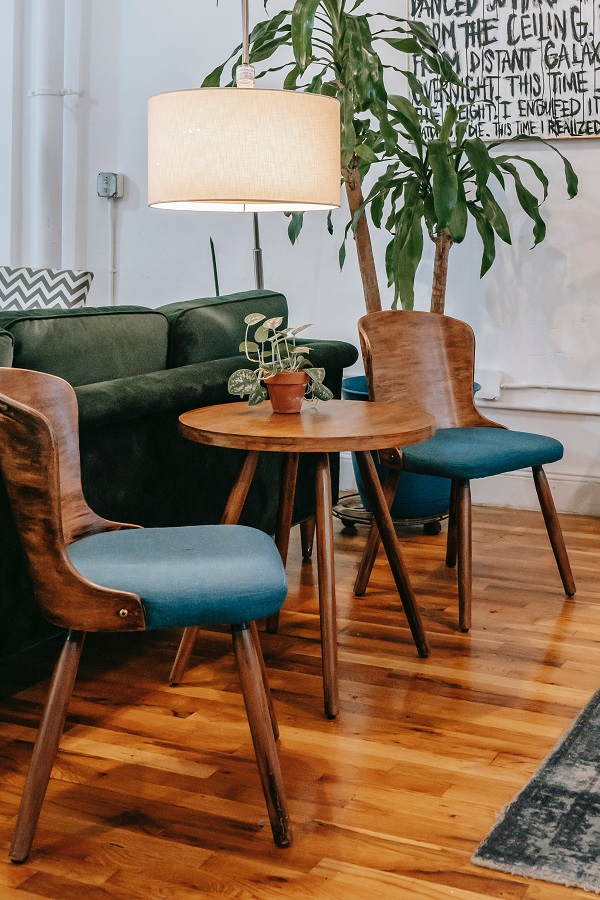 Hardwood flooring is a fantastic, modern and chic choice for your home office. It is elegant and has a classic yet contemporary appeal that is timeless and easily maintainable.
2. Tile flooring
What can be better than home floor tiles for rolling chairs, work lunches, coffee spills, and marker stains? Go for durable, versatile, scratch-, stain- and water-resistant tiles, which are pocket-friendly home office flooring. There are innumerable options available for tiling your floor as per your needs and choice. Here is some of the tile flooring options to give you a better idea.
Also Read | 7 decor must haves for your living room
Wooden floor tiles: With its aesthetic of wood and the benefits of a tile, it is one of the trendiest floors in modern times. They are a perfect option to bring in the touch of nature to your home office.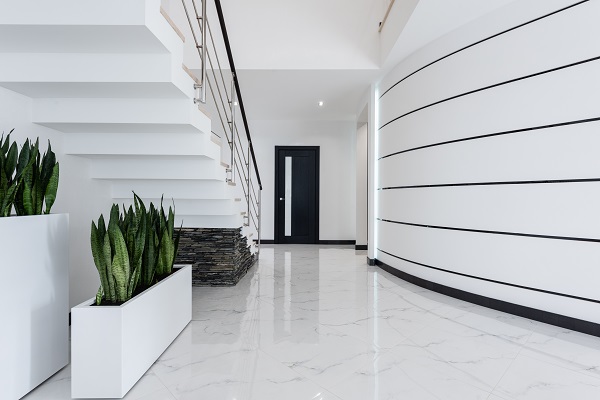 Marble floor tiles: They can add a timeless look and sophistication to your home office setup that will make it look professional. The shine of the marble floor tiles is everlasting and so is its impression.
Also Read | 7 Budget design ideas to make your home vibrant and sexy
Texture floor tiles: Textured floor tiles are a comparatively expensive option, but they add to the aesthetic value of your home office space.
Mosaic floor tiles: One of the most versatile flooring options, these are available in various shapes, sizes and colours. They can easily upgrade any interior décor and create an impressive home office.
3. Laminate Flooring
Stylish, affordable, stain- and scratch-resistant, and a long-lasting choice, laminate flooring is suitable for busy home office spaces. The quality of the flooring can take care of the noise created by the sliding of chairs.
4. Vinyl Plank Flooring
It is a beautiful merger of the elegance of hardwood and the sturdiness of tile. With ample choices of patterns, designs and colours, they are easy to maintain and a budget-friendly option for your home office.
5. Sheet Vinyl Flooring
Modern sheet vinyl flooring is available in endless stylish designs and finishes that can look like stone, hardwood, or marble. It is a sophisticated yet affordable and high-performing flooring option that is a sound absorber too.
6. Other Flooring Options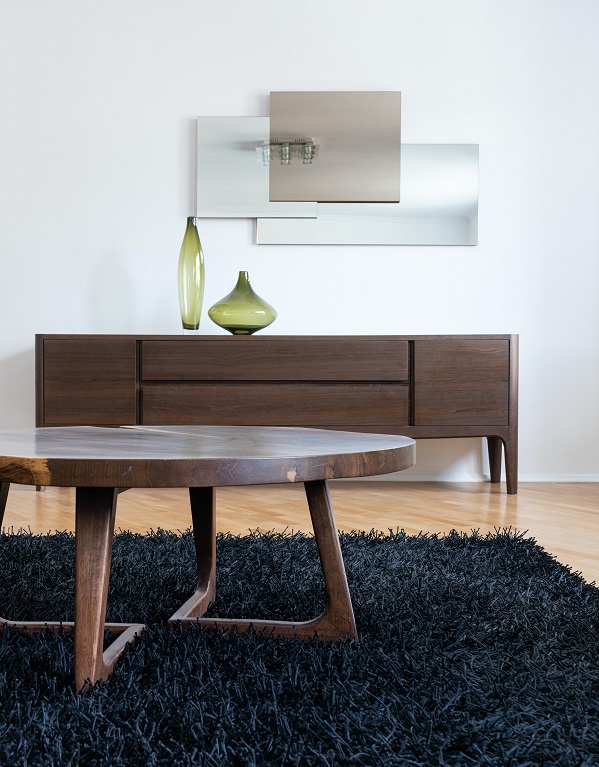 7. Carpeting
Cushy carpets, available in a variety of textures and colours, make your home office places comfortable and chic. A cozy carpet will ease your aching heels, and ensure a more relaxed ambience. They are warm, soft, versatile and the most affordable flooring options.
8. Cement flooring
Modern cement floors are not dull grey anymore and are available in refined detailing and various shades and tones. They do not highlight any stains and offer a chic office look.
9. Cork flooring
It provides thermal and sound insulation, is water-resistant and does not conduct static electricity. You will also get all the natural benefits and beauty of wood in this flooring.
Bamboo flooring: It is another material for modern flooring that resembles wood but is more economical. Easy maintenance, stain- and water-resistance make it a viable choice for contemporary home office spaces.
Also Read | Marieville Celebrates Its Past While Building for the Future
Comfort is a significant factor when it comes to working efficiently. Your home office space should be conducive to your productivity and health. Great flooring lets you give your home office vibrations to be productive and work efficiently. You can effortlessly combine the best of both worlds. So spruce up your flooring and make it work perfectly for you.
Author Bio:
Isha Tandon has worked within the architecture and interior design industry as a flooring consultant expert - specializing in tiles, stones, and terrazzo. She has worked with Orientbell Limited, a leading tile manufacturer in India, as a product development manager in the design team and has recently joined the marketing team as their digital content expert.
Also Read | 6 Unique ideas to make your dull and dark room look bright