Many individuals think about upcoming small-room interior design trends as the New Year begins. Which ones can we turn a blind eye to with no regrets? Who among the new ones will make us want to buy them? The simple rule" Do What Makes You Happy" movement. While following a trend (or several) might help inspire your unique take on a topic, there's no harm in going against the grain or pushing the limits of a guideline to create something truly unique.
Also Read | Visioarq wins Architizer 2022 Architecture + Wood
In our minds, even the smallest places are bursting with enormous potential. By being resourceful with your room interior design, you can make even a small bedroom appear more spacious and put together.
Sanctuary Of Fluorescence Wallpaper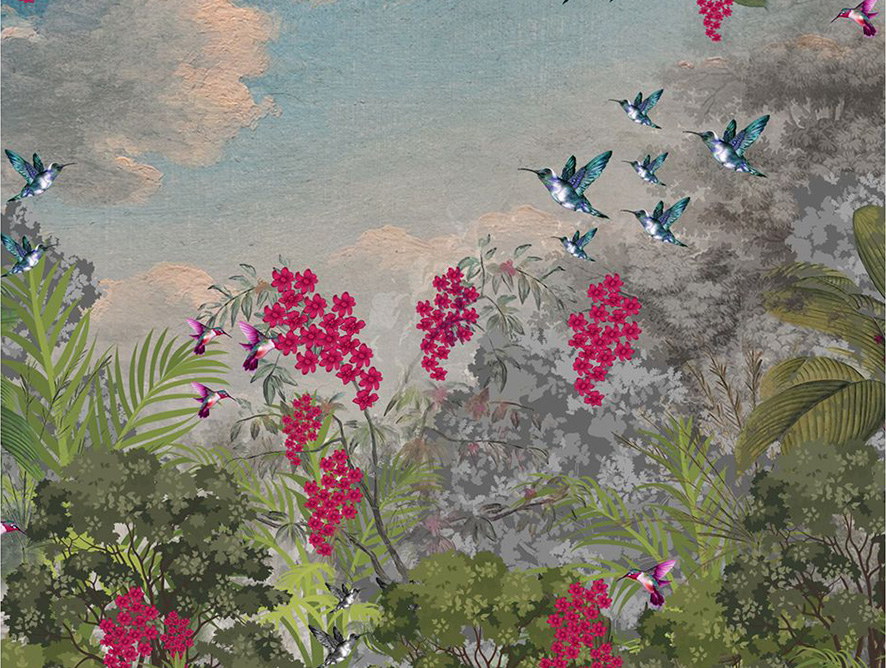 India Circus's creative bedroom wall design with a beautiful wallpaper collection, Sanctuary of Fluorescence, is an exhilarating deep dive through colour. The floral components and earthy tones in the composition of this collection make it immensely calming to look at. Trendy tropical and botanical patterns are a tribute to the great outdoors. Flying bird designs brighten the overall appearance of this work of art—an air of renewed vitality.
Poppy Bird Land Cushion Cover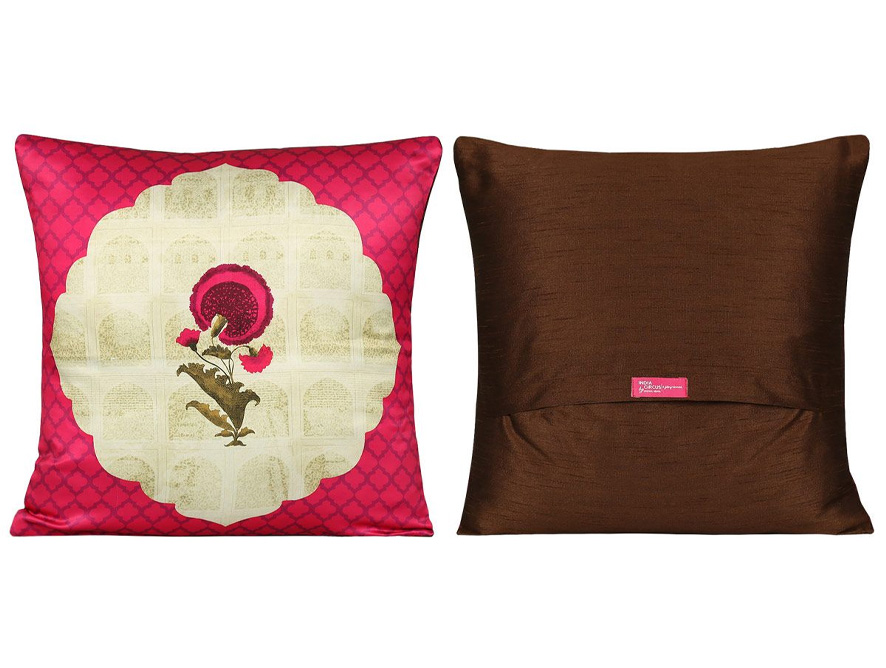 The contrast of the dazzling red against the pure white helps the poppy stand out and gives the cushion cover a lively feel. This poppy cushion cover will likely be the focal point of any room it's placed in. While we are now making the most of our time at home, we are also aware of how much we cherish our time for relaxation. That's why the beautiful collection of cushion covers is perfect for accenting any interior design style, so we recommend the Poppy Bird Land Cushion Cover Set.
Also Read | Holt Renfrew Ogilvy dazzles as a sustainably forward luxury flagship
Bird Land Bed Runner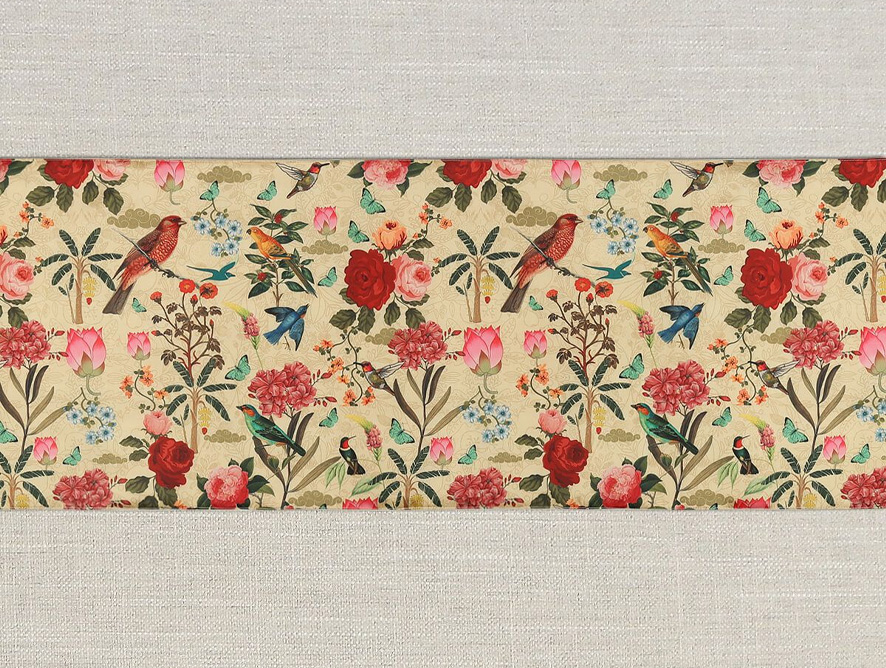 You can preserve the look, feel, and the scent of your bed linens for much longer with the help of a runner just at the foot of your bed. The Bird Land bed runner may instantly transform the look of your bedroom when placed at the foot of the bed. There is a sweet enchantment of birds and blossoms depicted in this bed runner. These decorative runners, crafted from a silk and taffeta combination, will complete any decor.
Also Read | Marieville Celebrates Its Past While Building for the Future
Monochrome Palms Curtain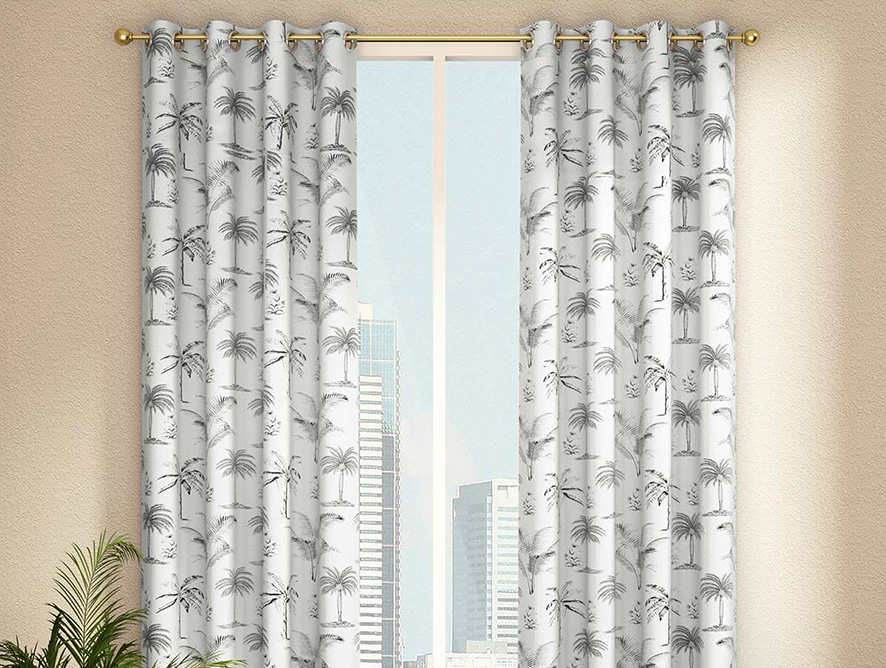 Where should I hang this stunning Monochrome Palms Curtain? Gorgeous curtains like these seen at India Circus will add a touch of class to any room. This curtain can add a touch of class to any room's decor. This door drape is decorated with a black-and-white sketch design of palm fronds and other tropical tree elements.
Also Read | The summer beach edit by Tisva
Beige Verdancy Planter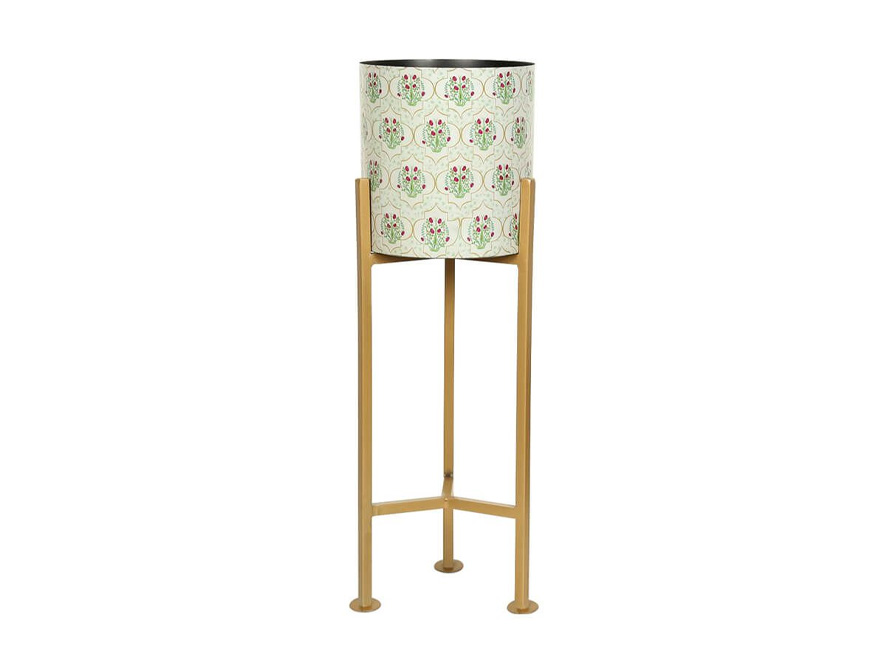 The flower pots and the holder that holds them can be detached without much effort. The metal flower can now be set in its appropriate location. One can be placed next to the sofa in the living room, the balcony, the dining room window, and the office desk to ensure that all the empty spaces are filled with vibrant plants. Don't worry about flooding the floor if you water this flower pot; keep it manageable, too.
Also Read | A floating pavilion as testing grounds for museum-to-be M. in Dutch new town Almere
The India Circus Beige Verdancy Planter is a beautiful decoration for your home or office. The enamelled and powder-coated iron planter is mounted on precisely arranged iron stands to ensure longevity. Planting your preferred flower can bring a room to vibrant life and provide a splash of colour.
Pineapple Flat Woven Rug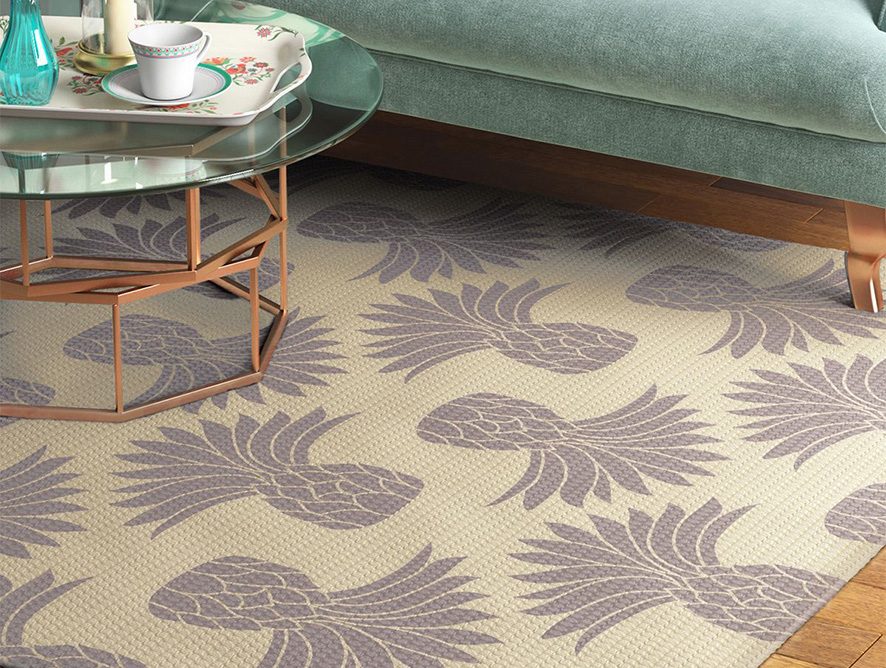 The rug's colour and pattern can set the tone for the entire space. Hues can transform a room from a small, cramped area into a grand, luxurious one; use light colours to create the illusion of a greater room. Adding the Pineapple Flatwoven rug to your room will create a relaxing atmosphere. This flatweave's plush backing ensures a cosy step. This hand-woven carpet and rug feature a pattern inspired by pineapples. India Circus has this beautiful rug.
Flower Regalia Lamp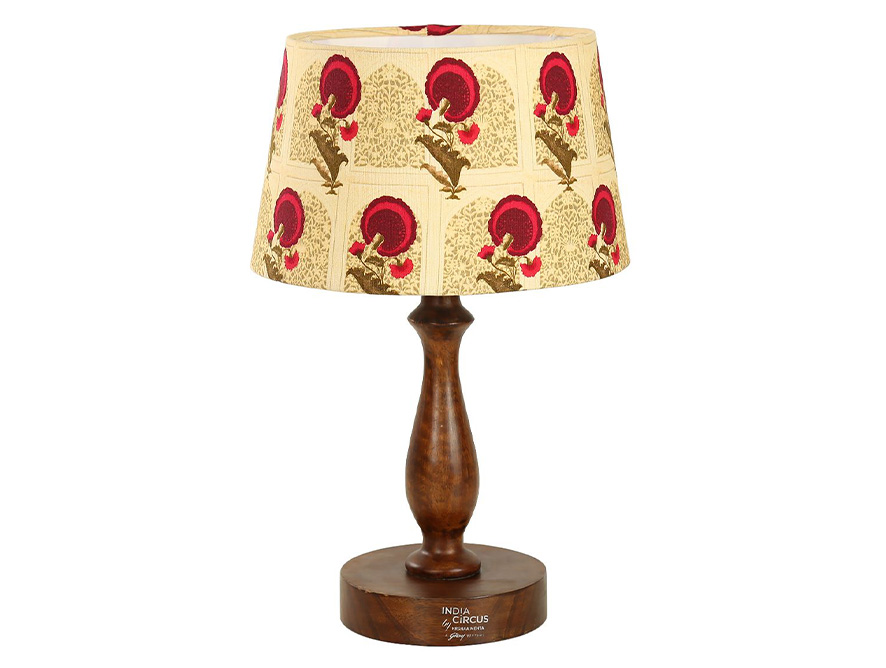 A bedroom table lamp should provide just the right amount of light while also fitting your preferred aesthetic. Choose a lamp with a texture, colour scheme, pattern, or size that works with the rest of the room's design. This Flower Regalia Lamp has a stunning design and a solid mango wood base, making it ideal for a room makeover. The canvas fabric's pattern features a tiled recurrence of the regalia blossoms against a beige background, which offers subtle depth to the design. All eyes will be on this room as soon as the lights go down.
Also Read | MERAKI: New Adhesive Wall Coverings Designed by Artists From Quebec