A door is one of the main components of a house. We all are aware of the importance of a door but do not often forget how significant they are in the overall architectural design of a home. Doors are one of the objects that homeowners encounter daily—in many cases multiple times a day. Interior door design trends play a major role in enhancing the visual appeal of a space.
Doors describe the interior design language of a home. With technology becoming an integral part of all homes today, there has been an evolution in the types of doors that are offered in the market nowadays. People are now looking for doors that maintain the curb appeal of the house and are safe from any uncertainty that may occur.
Also Read: Easy Guide To Choose A Color Palette For Your Space
The latest door design trends are all about serving the function and elevating aesthetics. If you are looking for doors that are safe and appealing, we have some options for you:
Designer durable doors for the win!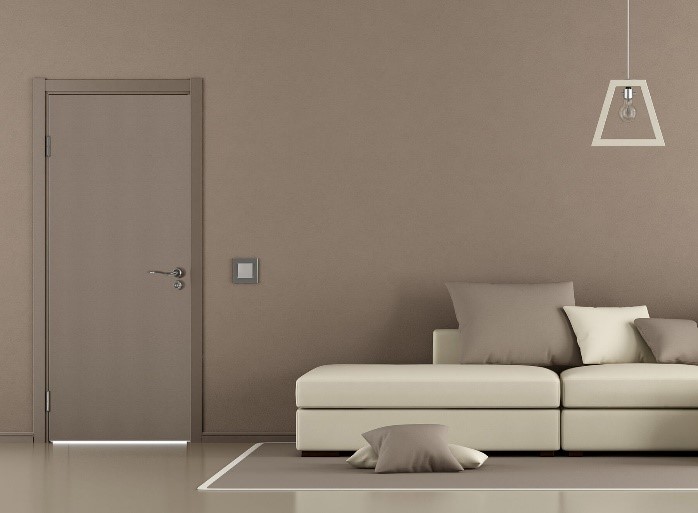 Product- Dura Collection from Mikasa Doors
We often do not realise the importance of our doors from an aesthetic point of view and only consider them for their utilitarian benefit. A designed and thought-out door subjectifies the people living in the house. It leaves a lasting impression in the minds of everyone who visits the home.
Doors that not only give your home an instant visual appeal but also project a sense of security and solidity are in trend today. Dull and unfinished doors can somehow take away the allure of one's home. For doors bringing a combination of strength and stability along with a flawless finish, we suggest considering the Dura collection by Mikasa doors from the house of Greenlam Industries Ltd. Short for Durability; these designer doors stand the test of time. The door design functions with 5 layers of tubular core and 6-side protection that shields the doors from hostile weather.
Also Read: 7 Simple steps to Declutter your Work Space
The Dura collection offers a wide variety of laminated doors and door sets of your choice. Right from a wide palette of colours, laminate options, surfacing, and ironmongery to complement the aesthetics of your ambience. As the name Dura suggests- Durability-Ravishing and Adaptive, these doors are as durable as it is aesthetically appealing. The Engineered Tubular and MDF core make these laminated doors & door set way less susceptible to termite attack resulting in a longer life plus a 10-year warranty. For a ravishing look, the art manufacturing processes follow the latest European practices, giving rich colour, lustre, superior aesthetics, excellent fit, and finish.
Along with beauty, durability and safety, these door sets are also adaptive as they are factory finished, made to fit, and do not require resizing. Mikasa doors come as a package of complete door solutions as doors, frames, and accessories are shipped from the factory as a fully furnished single-door set. These doors blend with your aesthetic needs and technology concerns and are also perdurable, unlike traditional doors that require regular maintenance and polishing.
Also Read: How to Design a Perfect Kitchen
In-demand fire-rated door sets!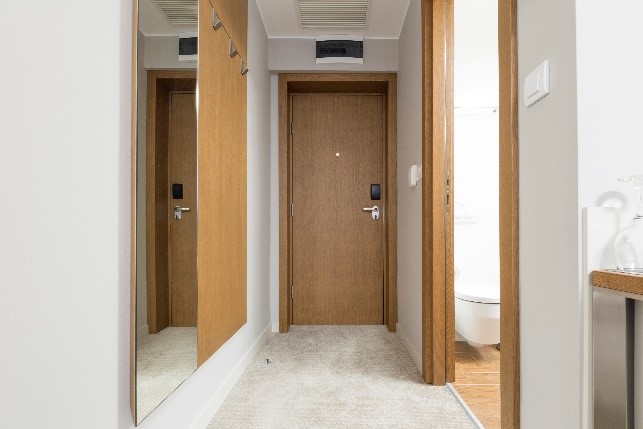 Product- Fire-rated door and door sets from Mikasa Doors
When we think of a door, we think of its wood and its craftsmanship of it. But with the industry moving towards the latest technologies and people being aware of different offerings in the door segment, fire-rated doors have become popular.
When designing a home or a commercial space, opt for fire-rated door sets by Mikasa Doors from the house of Greenlam Industries. Mikasa doors offer a range of fire-rated doors and accessories that are engineered to form a reliable part of your overall fire protection system. These fire-rated door sets are a complete component designed and tested as a whole. It comprises a door leaf pre-hung in a frame, with fire and smoke seals, ironmongery and glazing fitted, and is generally fully finished. These pre-hung, fully certified fire doors & door sets offer the highest level of protection to occupants, by ensuring the perfect fit every time & guaranteed to pass all fire safety regulations when installed.
Also Read | Shiro Kuramata's Samba-M shines again with Ambientec at the supersalone in Milan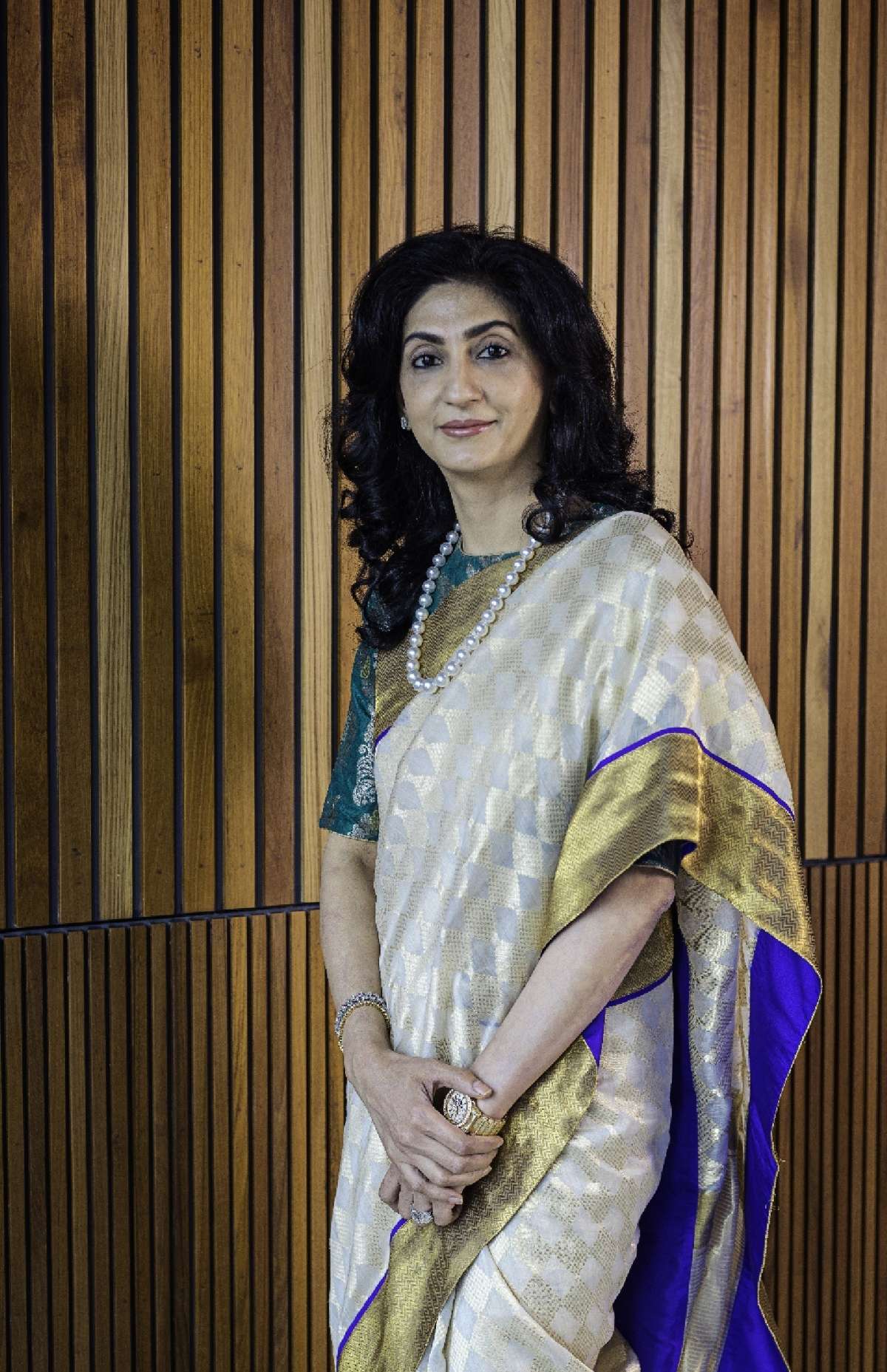 The fire-rated doors & door sets are India's only true fire-rated door sets certified by IPIRTI, CBRI & other leading govt. bodies and meeting BS 476 Part 22, BM Trada and Q-Mark certifications for fire safety. Along with this Mikasa's commercial fire-rated doors are specially manufactured to retard the spread of fire and fumes through different sections of a building, giving the occupants enough time to get to safety.
Also Read | Prestigious International Honors for Innovative, Inclusive Upper Los Angeles River Plan