In conversation with Lavanya Chopra, Architectural Design Manager at Epistle Communications, four leading architects share their views on workspace design in the post-COVID world.
It was the modest pleasure of a hot brew with colleagues, prattle by the water station and visits by a co-worker to the desk that used to lace one's day at work with moments of unexpected joy. With COVID-19 upending normalcy, teams globally took their meetings to digital conferencing platforms with employees grappling to adapt to the change in work patterns.
Today, the return to the workplace is being driven by an intention to regenerate collaboration while ensuring safe social interaction — with the potential to reimagine the very fundamentals of corporate design.
Also Read: How is the WFH trend changing home furniture and design trends?
Morphing Outlooks
The pandemic has initiated a dialogue around the future of workplace design, with many architects and designers placing an emphasis on creating spaces that intrinsically promote end-user health and wellbeing.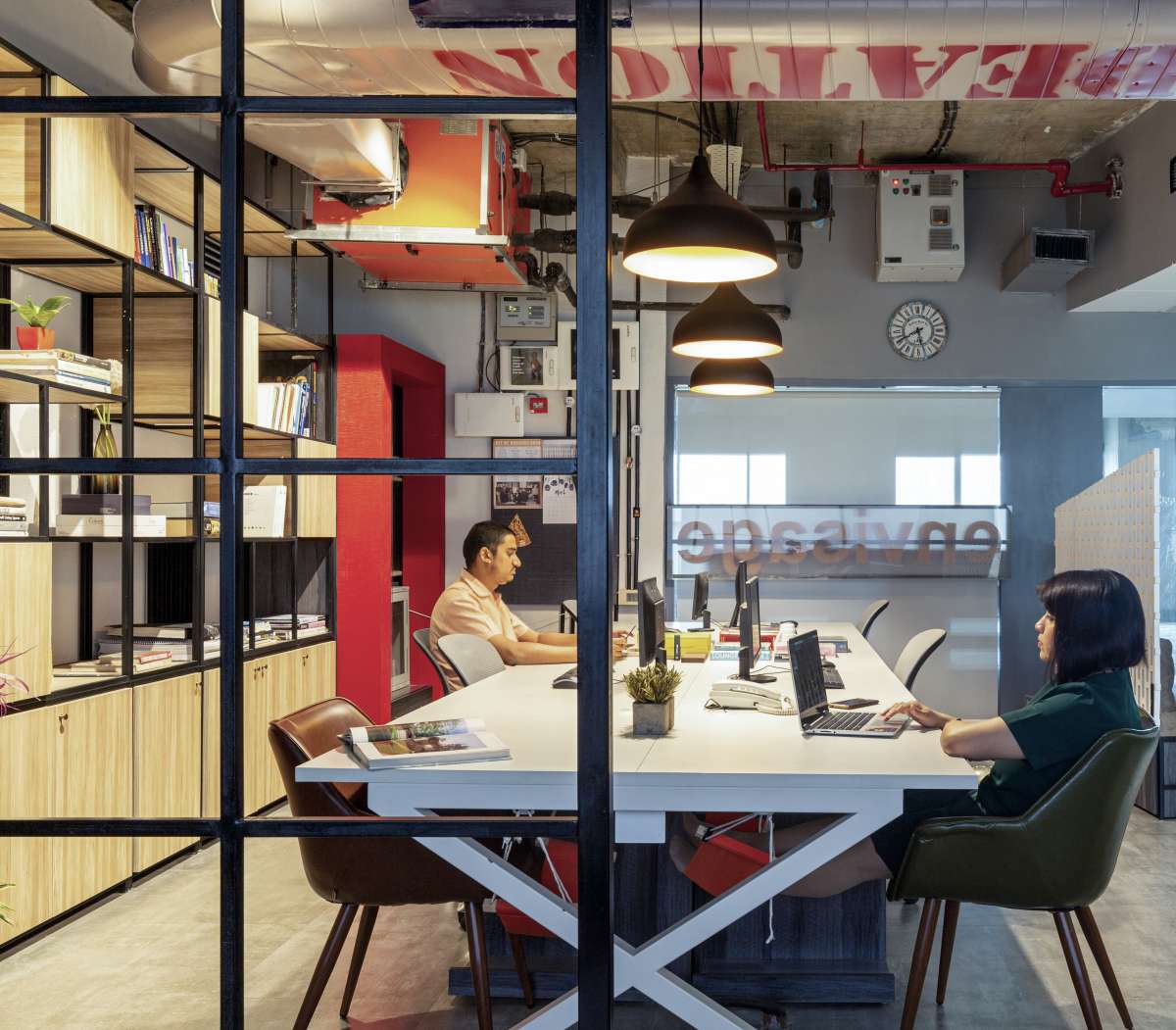 "We spend over 8 to 10 hours in our offices; hence it is essential to ensure a healthy relationship between the workforce and the workspace — one that takes into account both the physical and mental wellbeing of occupants," states Meena Murthy Kakkar, Design Head and Partner at Envisage, an interior design and architecture firm based in Gurugram that offers turnkey solutions from conceptual design to execution.
Also Read: Photographer and podcaster Sreenag partners with Design Dekko
Many designers believe that offices that are looking to open their doors in the coming months will need to engender a sense of safety and place their employees' wellbeing at their nucleus. "The selection of material palettes will have to keep in mind global hygiene standards, thereby promoting materials that do not provide potential breeding surfaces for viruses,'' says Rachna Agarwal, Founder and Design Ideator at Studio IAAD, another architectural and interior design firm located in Gurugram.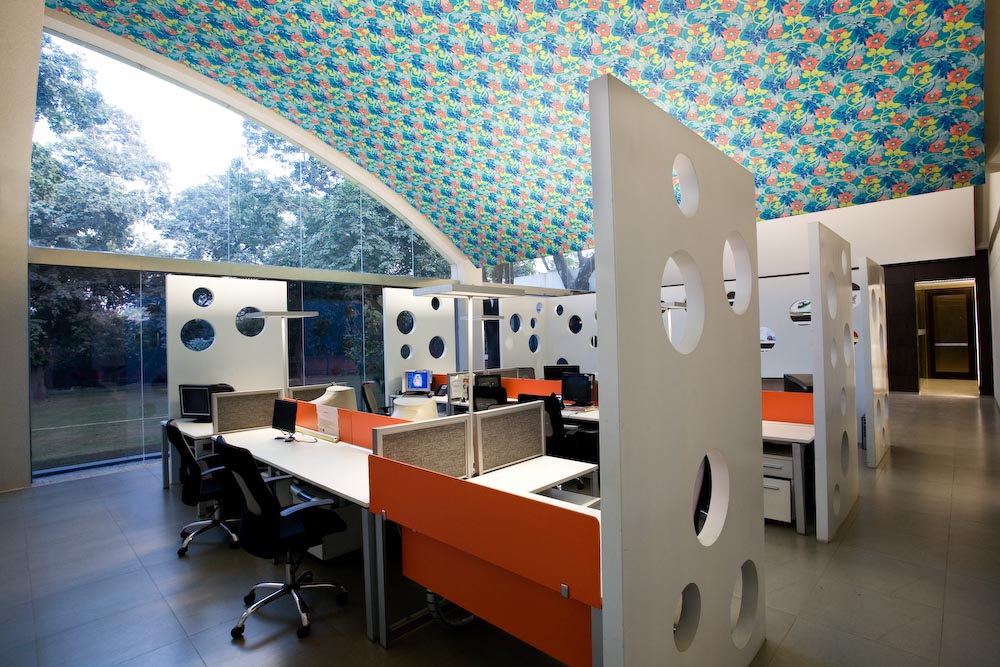 The upside of the ongoing dialogue is that businesses are increasingly making smarter, more responsible design choices for their workspaces, shunning obsolete methodologies for renewed ones. "Workplaces will have to adapt to playing different roles as employees slowly start returning. They must feel comforting and familiar, posing as second homes rather than stark spaces," posits Arun Balan, Principal Architect at Balan + Nambisan Architects, a design firm in Bangalore that focuses on creating responsive spaces.
New Paradigms of Work
Another idea that is gaining ground involves a shift in the way traditional offices operated in the past. Two new models – Hybrid and Augmented – allow business owners to create tailored modes of operations that keep safety mandates in mind. The Hybrid model allows workspaces to host a controlled number of employees while other team members collaborate virtually. On the other hand, the Augmented model enables businesses to distribute their workforce in multiple smaller locations across a city, creating concentrated talent pools and allowing employees to travel to convenient spots.
Also Read: A Country House in the colonial tourist town in Mexico by Ar. Diego Yturbe Verea
"The reduced need for a full-fledged office space will impact the capital investment routed towards establishing workplaces, significantly reducing maintenance and operational costs," predicts Diwakar Chintala, Principal Architect at Studio Chintala, a Bangalore-based architectural studio that places great emphasis on user and context-centric design.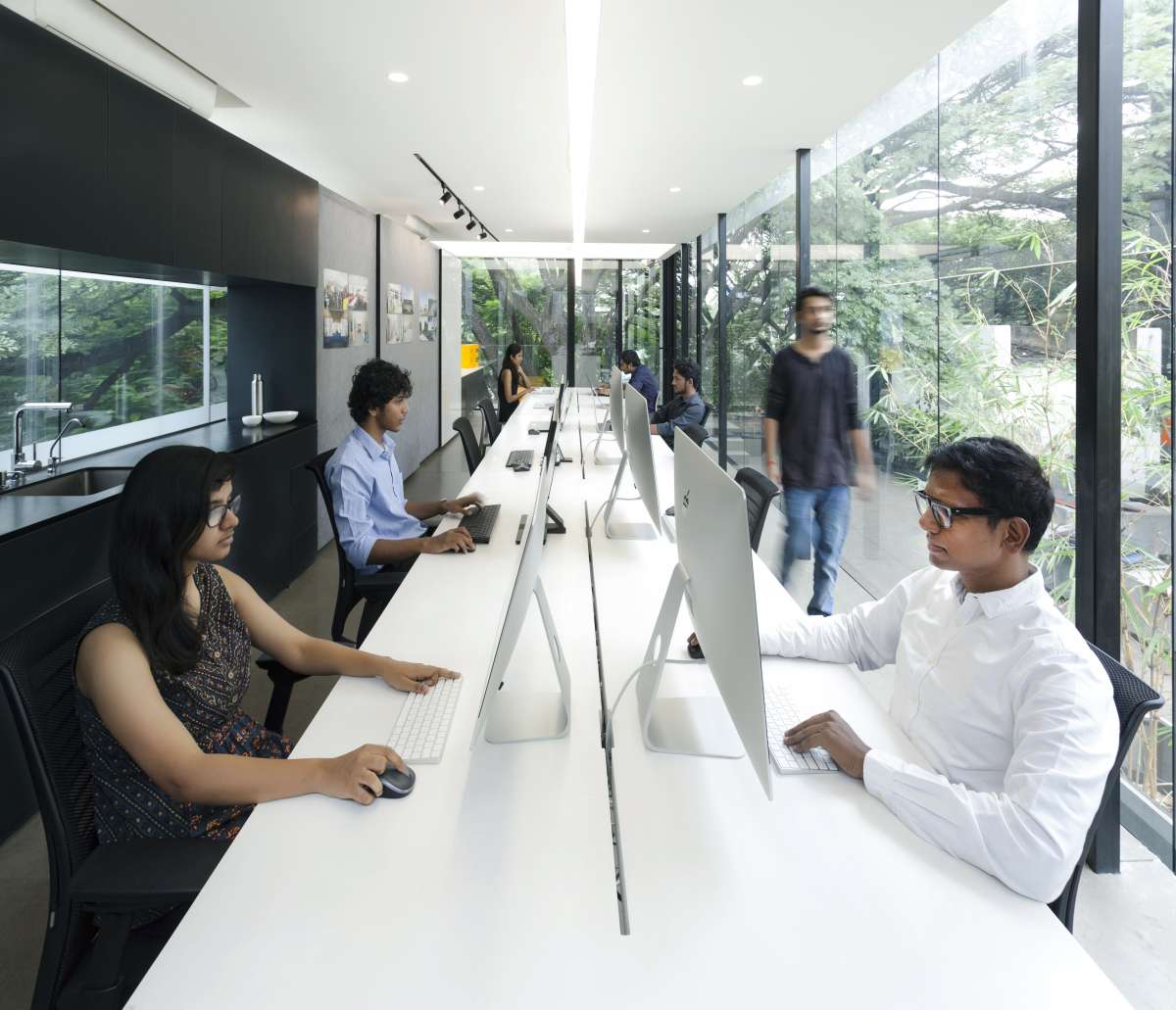 Will these new models impact work negatively? Kakkar believes otherwise. "With offices opening up, the team's interaction will morph into a blend of digital and physical modes. Approvals will be online, whereas collaboration and ideation within the office will be offline," she says.
The Response Trajectory
It's clear that the post-COVID workspace needs to embrace change — in its spatial configuration as well as the light in which collaborative activities are perceived intrinsically. As organizations switch from responding and recovering to thriving in the new normal, astute management of time and space is critical.
Adaptive Communal Spaces
Offices will be required to stagger the usage of communal spaces, enabling individuals to occupy zones for varied durations of time across the day while altering employee shifts. The de-densification of shared spaces (by reducing the number of employees or by expanding the office space) is essential, making way for multifunctional areas that can be used flexibly by teams. "The prevalence of hot-desking (a trend in which employees occupy desks depending on availability, instead of utilising a staple spot), private phone booths for remote communication and safe collaborative spaces will gain wind in the days ahead," says Chintala.
Indoor-Outdoor Amalgamation
Shared collaborative and open spaces can create responsive zones for people. The inclusion of biophilia by bringing greenery indoors, optimising natural light, and the usage of natural finishes has been proven to reduce stress levels and enhance productivity. "The outdoors can become an integral part of interiors, and cramped slotted seating will soon be a thing of the past. Companies are inclined towards introducing greener spaces that give employees ample room for work and rejuvenation," says Balan.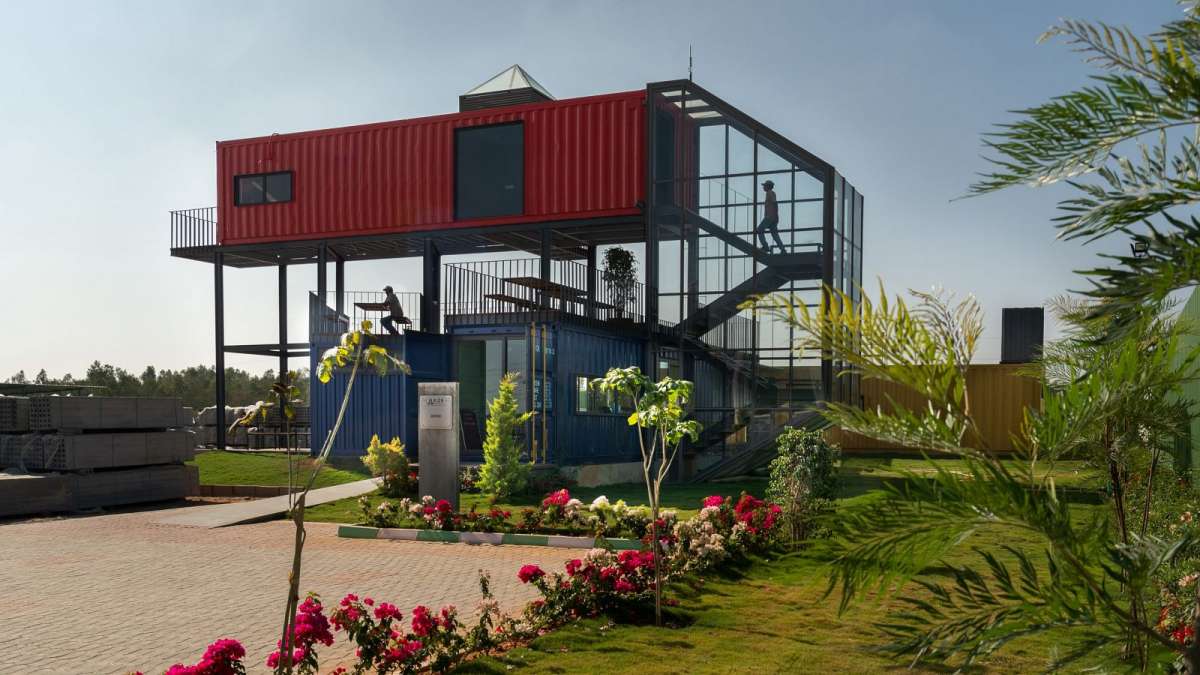 Spatial Organisation
Organising teams into isolated clusters allows the office to host an optimal number of individuals, while keeping the headcount under control. Staggered desk arrangements (such as diagonal seat-allocations and maintaining 6-feet distances between occupied seats), the introduction of clear screens, and the installation of automation and sensory hygiene systems further facilitate a safer working environment. "Office spaces will need to be versatile enough to accommodate the diverse needs of their users, creating distinct zones for multiple functions whilst ensuring the observation of stipulated social-distancing norms," says Rachna.
Also Read: Working from home? Use these Vastu tips to run a successful business from home!
The last year has been tumultuous and has impacted all facets of development, workplaces being no exception. But is it the death of the office? Undoubtedly not. As with any disruption, the pandemic too will leave a lasting imprint — on work, workplace and the workforce. But businesses will evolve and people will continue to pursue social stimulation to grow, hoping to be together again.
The article has been published in an editorial partnership with Epistle Communications.