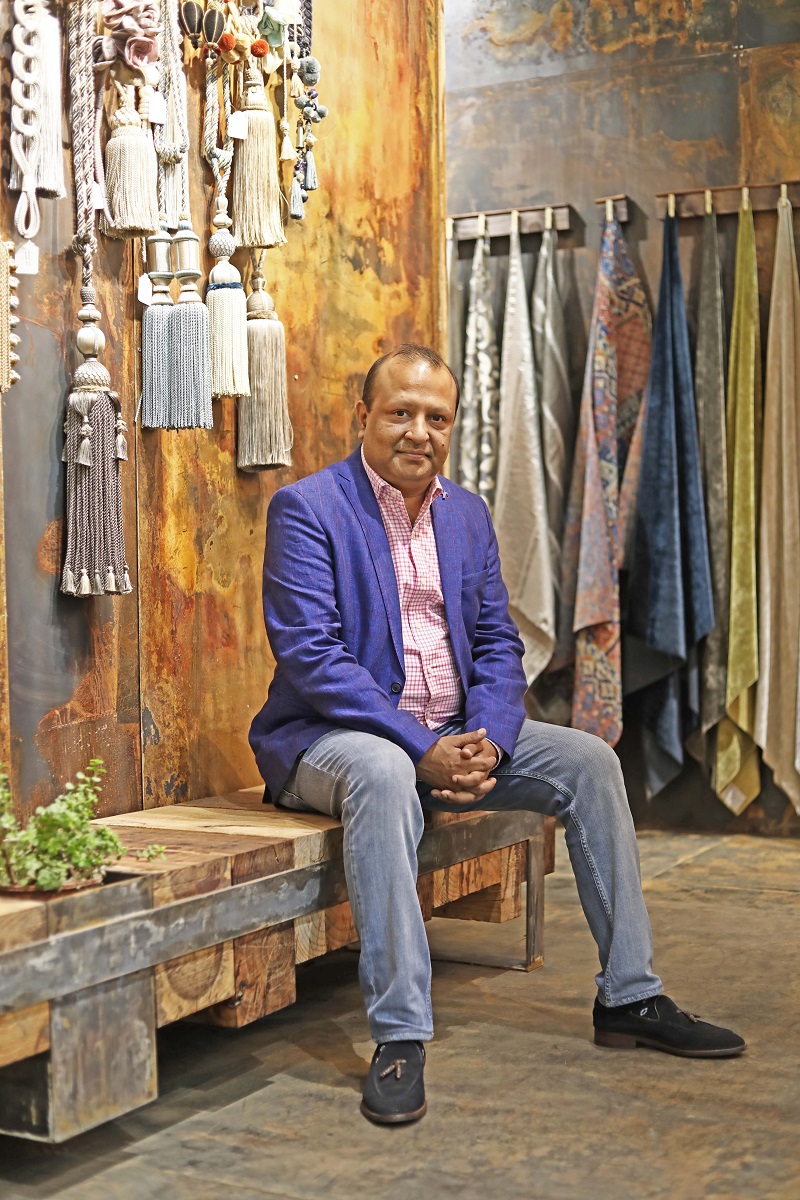 It could be because of the challenging times we are going through, there has been an affinity among people towards natural fibres through this year, which is bound to continue to in the next too. Cotton, linen and viscose fabrics have been popular. Especially people who understand furnishing fabrics, are veering away from polyesters and synthetic materials. They are particularly fond of linens. There has been a great surge in demand for linen fabrics, whether it is the linen jacquard, printed linen, or embroidered linen.
Also Read | 10-Storey building made in 28 hours and 45 minutes with pre-fabricated containers in China
Velvets are another time-tested choice which is always going to be in fashion. They are versatile, cost-effective and with their plush look, they bring a luxurious vibe to any interior. They simply elevate the glamour quotient of any piece of furniture they cover – be it sofas, beds or chairs. Velvets come in prints and patterns, and with textures offering many options for versatile designs. So, it is velvets all the way for the Indian home furnishing industry for the next couple of years for sure.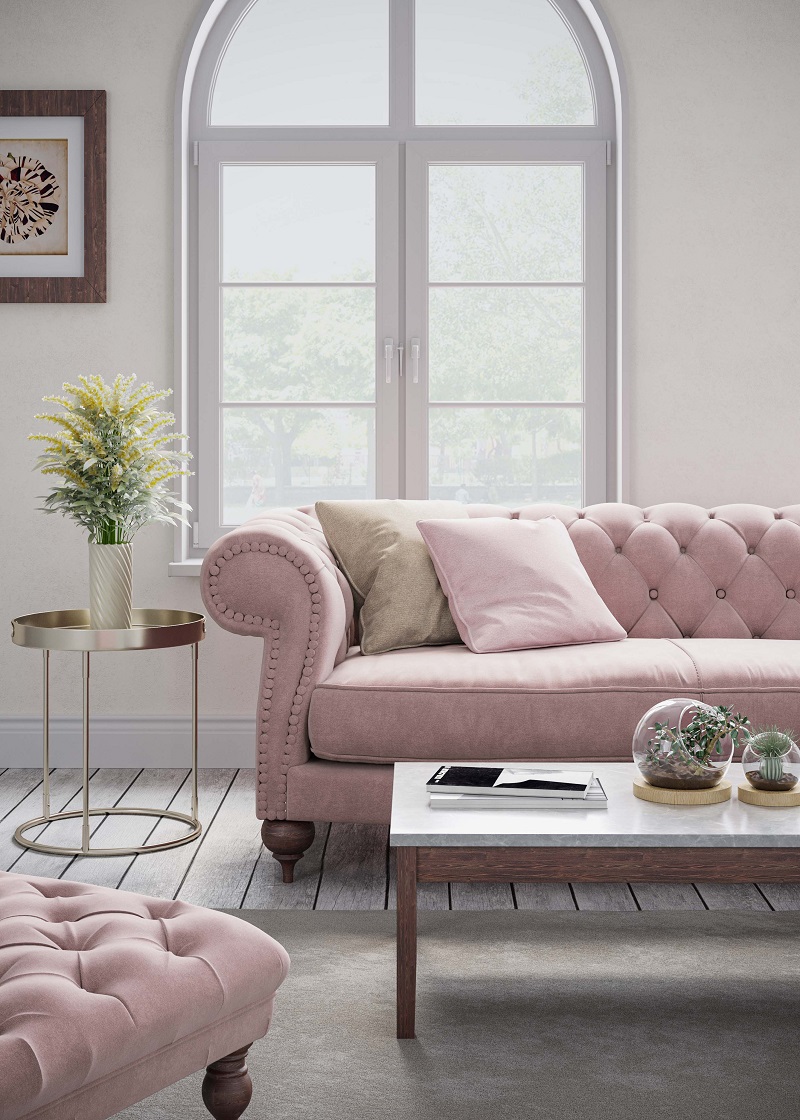 Prints are also big right now, and we have reason to believe that it will be so in the coming years too. The vibrancy and delicacy of prints are an all-time favourite with customers. They also have a fast delivery rate and are cost-effective. With printing, you can create any design, pattern or motif and go really creative by using the colours of your choice. You can even achieve the water colour effect that is in vogue right now. With such diverse style options, printed fabrics will be the main selling point in the coming years.
Also Read | 7 Creative ways to revamp your outdoor space and impress your guests
There is also a huge demand for floral patterns, including the classical imagery – the Mughal style floral patterns, vines and motifs. Rendered in contemporary palettes, they are a timeless addition to any space.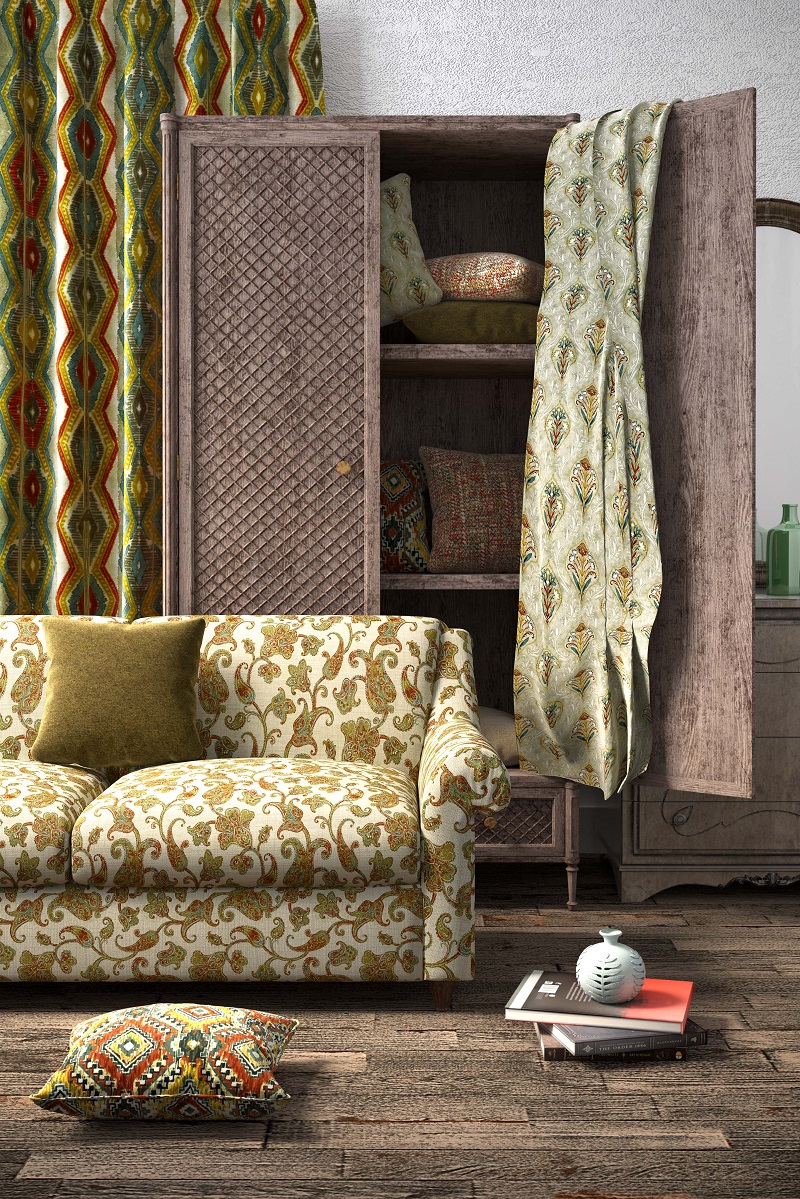 Few Decor Tips to Incorporate These Trends:
This season is all about incorporating natural fabrics – cotton, linen and viscose – into your décor. Today we are all a lot more conscious of using green products than before, since natural materials are sustainable, they are the go-to options. They can be used for curtains, blinds, upholstery, bedlinen, pillows and cushions. Linens are particularly on trend – from linen jacquard to printed linen to embroidered linen – there is a great range of cool linen fabrics to choose from. They are also very durable, hence ideal for upholstery.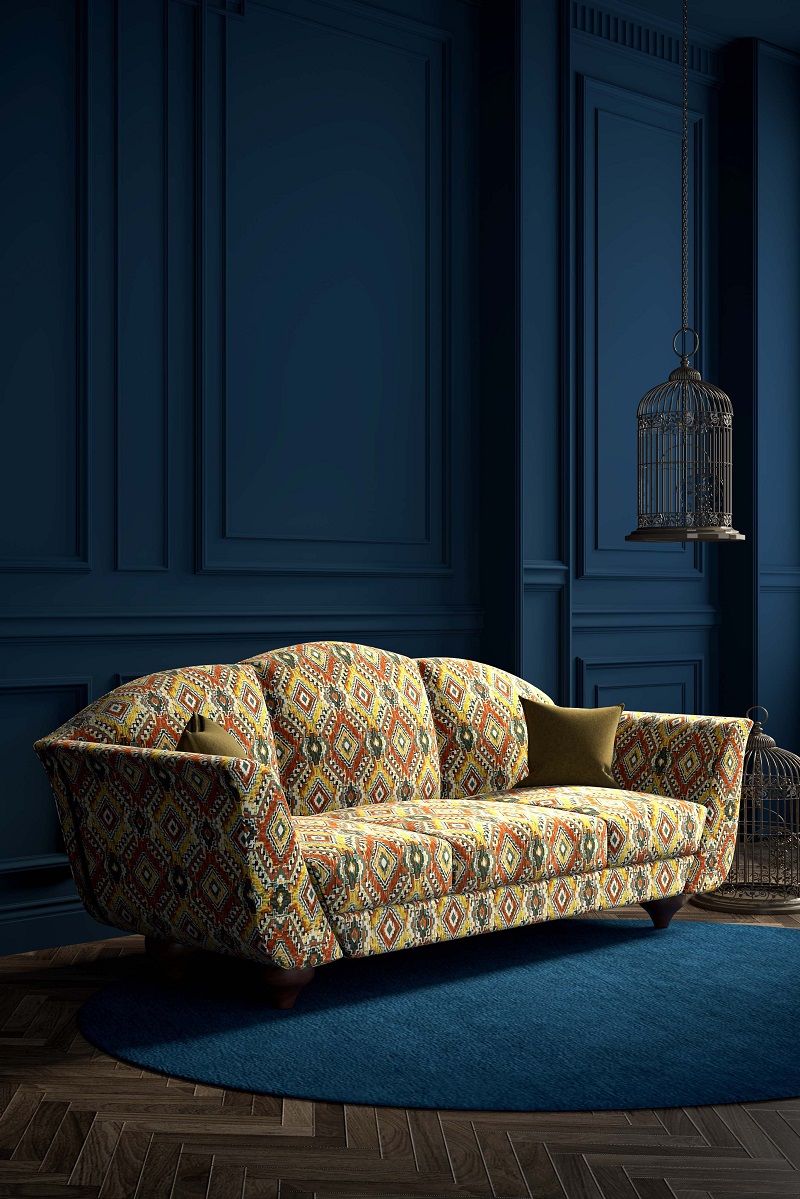 Velvets are timeless furnishing fabrics which continue to be in fashion. They are great for bringing in a luxurious and plush vibe to your space through upholstery for sofas, accent chairs or beds. They can also be used for wall panellings or cladding furniture surfaces. They instantly enrich the space and add glamour.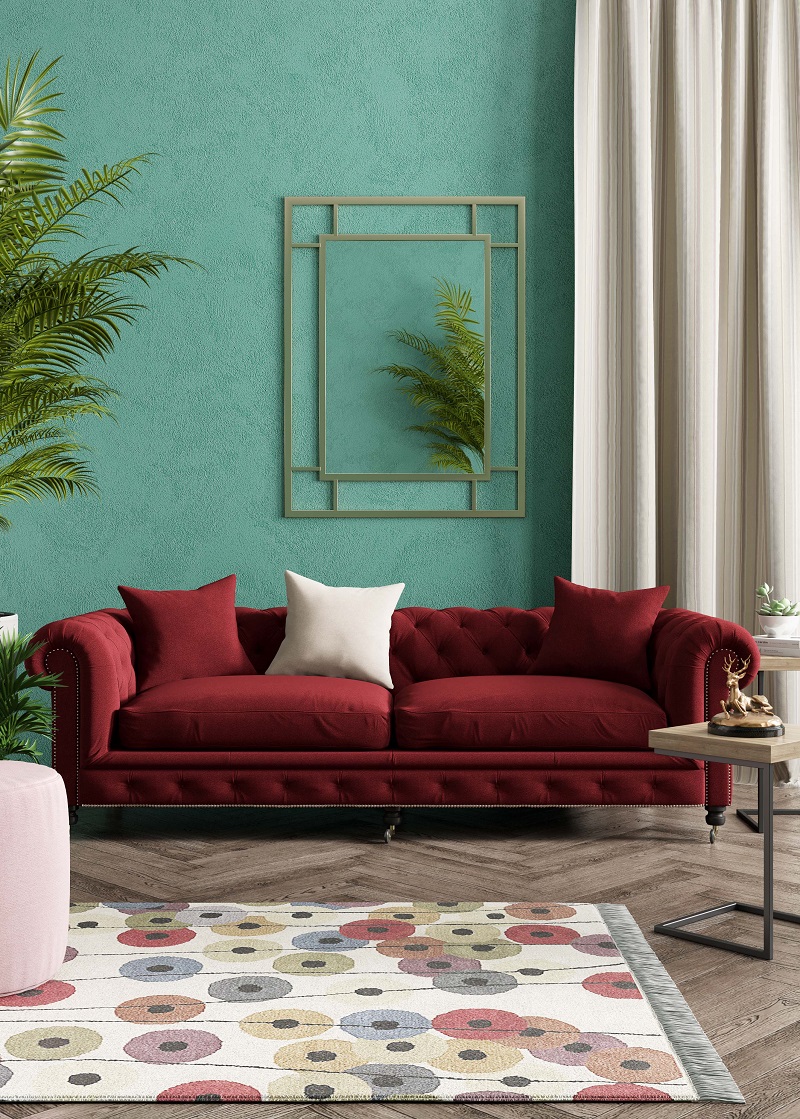 The vibrancy and delicacy of prints instantly liven up any space. No doubt they are so hot right now. With printed fabrics, you can introduce any design, motif or pattern into your space – florals, fauna, wildlife, geometrical, abstracts – you imagine it, you can have it. The quickest way to add prints and patterns to your design scheme is through cushions.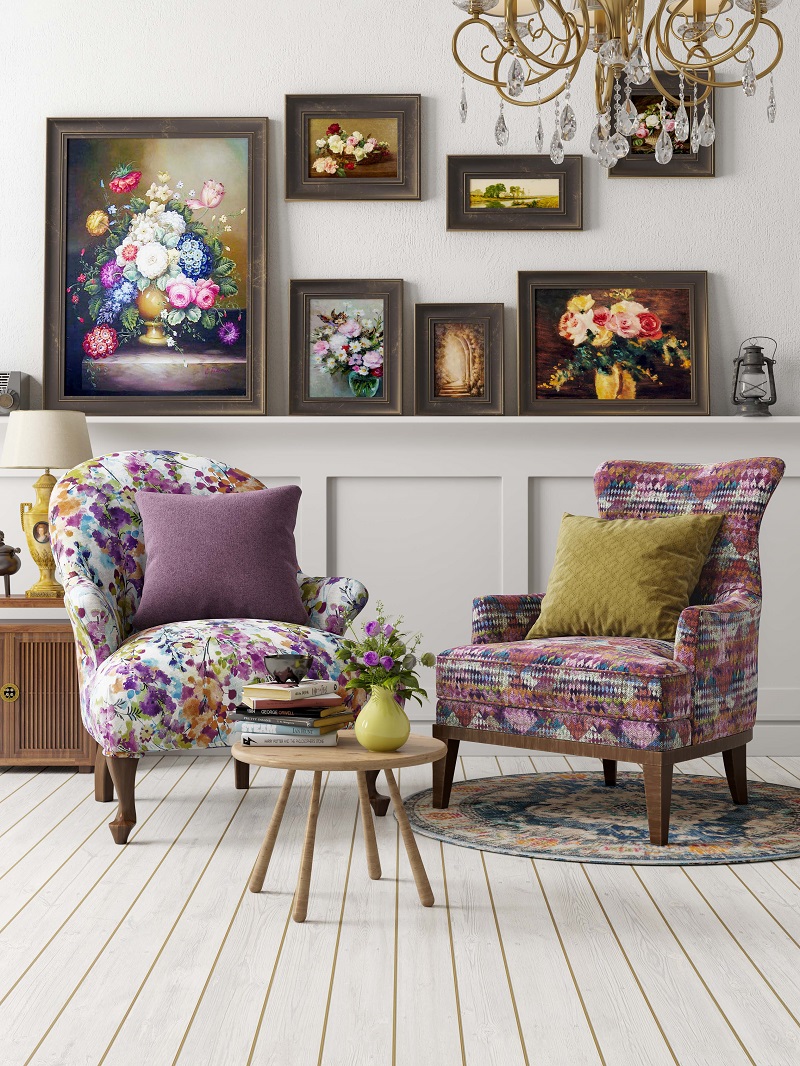 They can also be included as upholstery, bedlinen, curtains, wall panellings, beds or headboards. Classical motifs – the Mughal style floral patterns, vines and motifs are still in vogue. Rendered in contemporary palettes, they are a timeless addition to your modern home.
Also Read | 6 Unique ideas to make your dull and dark room look bright