Do you enjoy the beach? Do you also find beach décor fascinating? If so, you should consider adding ocean resin art to your coastal home!
To be honest, I think this is one of the best ways to decorate your home with seaside décor that you can do yourself. It is not nearly as difficult as you might think even if you have never used resin before. Take a look at these suggestions and put them into practice as you work on your resin art:
A quick tip for beginners
These are excellent projects for beginners who are new to resin beach art. The fundamental idea is to paint a surface, and then apply resin to a canvas by mixing it with paint. After that, move it around to get the look you want, and then add shells, sand, or other elements to it.
Also Read | 4 ways to style your interior spaces with copper
If you want to make your home, office, or balcony deck look better, consider making wall clocks, coffee tables, chess boards, and other items with an ocean theme. Allow your imagination to run wild and construct something out of the ordinary to create a fascinating environment.
Make waves come to life!
I'll walk you through the process of creating a stunning work of art featuring water — waves that sparkle and appear incredibly realistic — all with the use of resin!
Also Read: Easy Guide To Choose A Color Palette For Your Space
The glossy resin layers create a realistic image of the ocean that shows movement and depth. Resin artworks with ocean themes almost resemble photographs of seascapes. You can create a maritime masterpiece on a table, canvas, piece of wood or glass, or even on a coaster!
How to make resin look like the ocean?
After tinting your surface with various blue paint or alcohol ink tones, apply resin to it. Then, using a hair dryer, apply resin that has been mixed with white paint for a variety of sea and wave effects.
Step-by-step instructions for painting with epoxy resin:
1. Prepare your workspace and cover the floor and surface you'll be working on. Make sure the area has adequate ventilation because you don't want to inhale the toxins from the resin. Wear a mask!
2. For resin art, you will need all the materials, like ocean colour pigments (blue and white pigments for waves).
3. The surface should be prepared with Gesso or white paint.
4. After that, pour the resin one layer at a time to resemble ocean waves.
5. Paint the edge white to create the look of lace waves.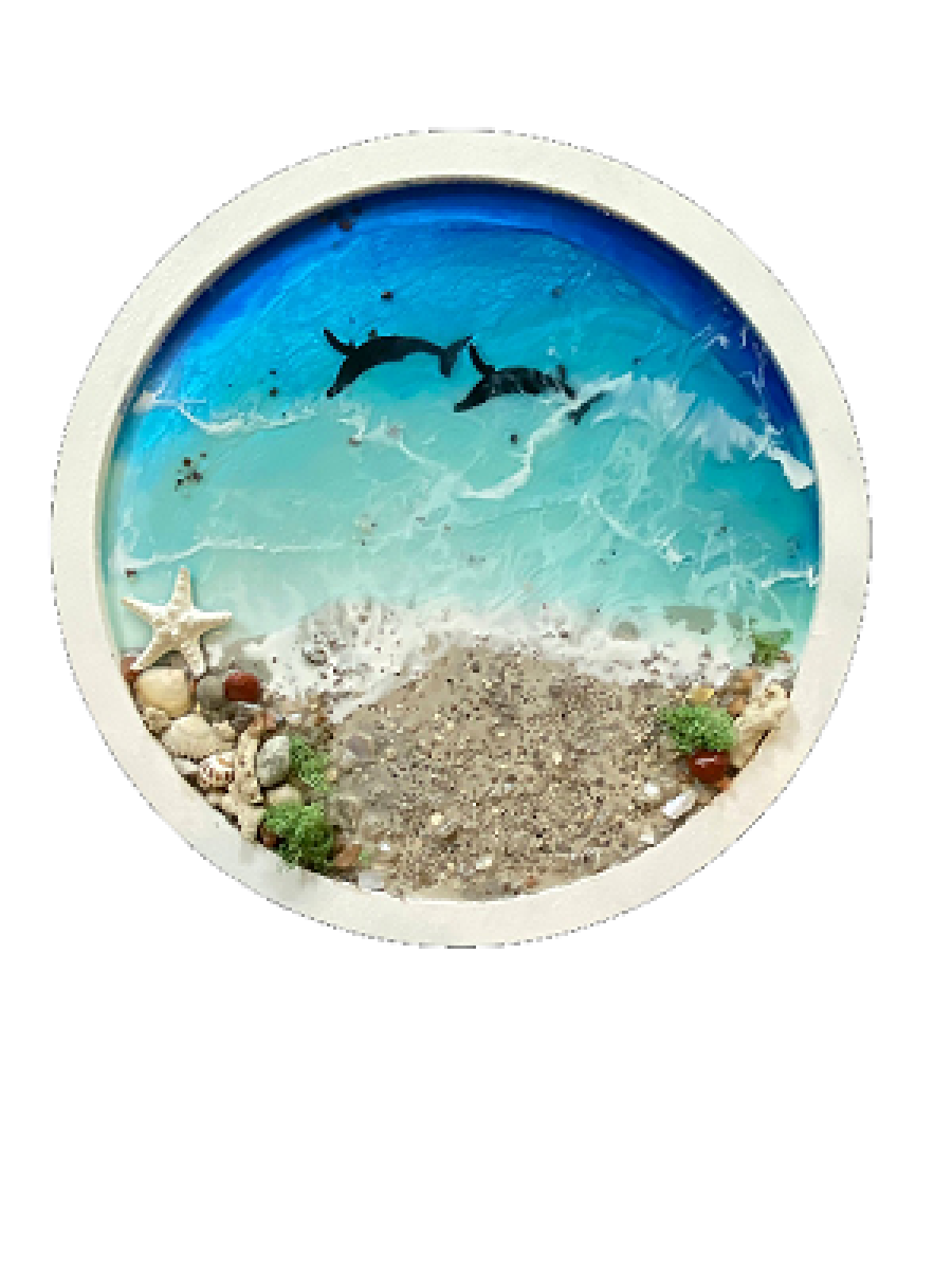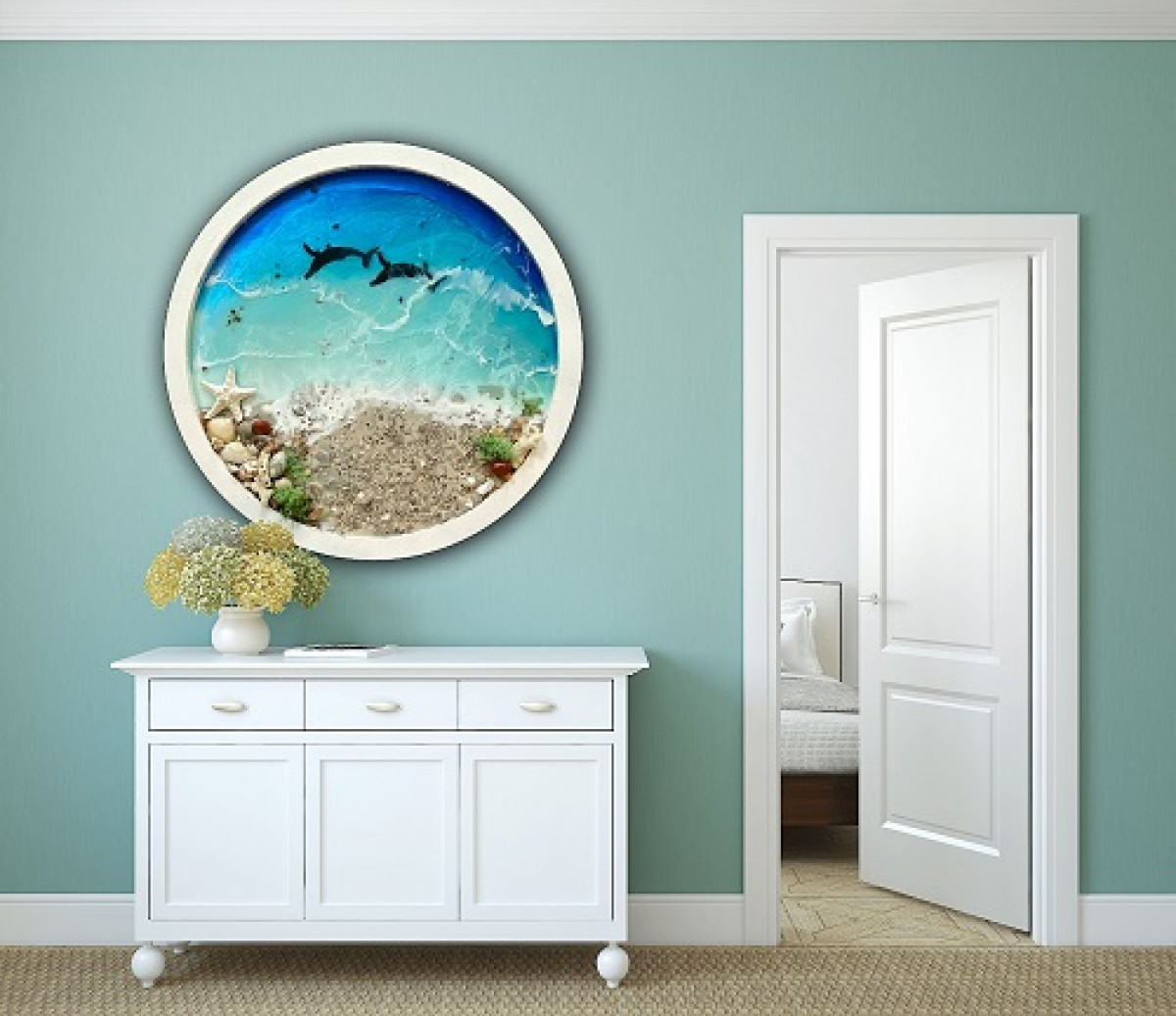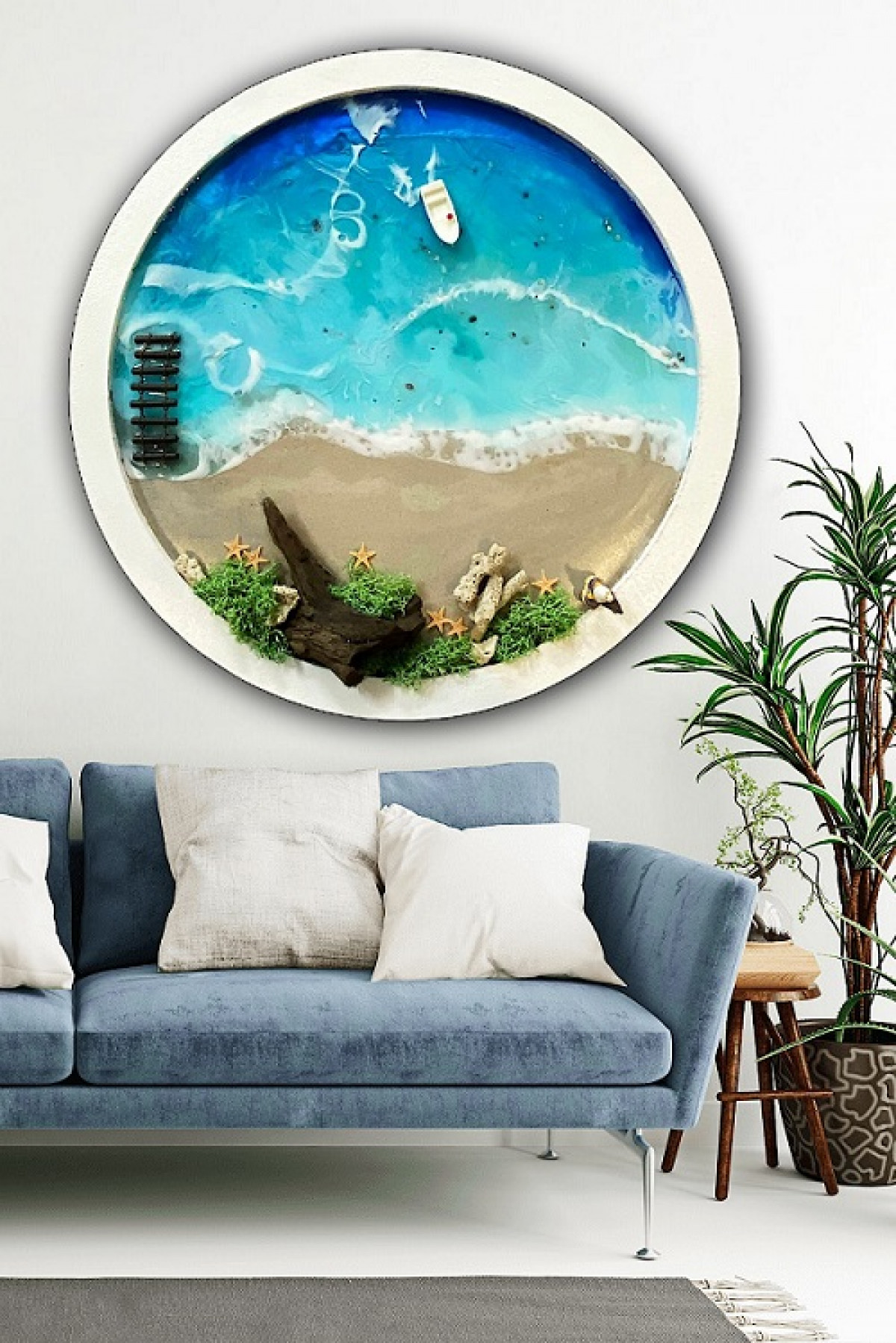 Design your very own furniture!
Choose a workstation at a table. You can make a new coffee table from scratch, use an old one, or buy a new one at a great price for your artwork. For the best results, wood is a great option, but glass can also be used. If you decorate the top of your coffee table with an ocean theme, it will come to life. Wall clocks and wall art are both made using the same techniques.
Also Read | Kareena Kapoor Khan's new home in Bandra with European styled decor & wooden detailing
A piece of furniture or beach resin art can induce feelings of calm and relaxation in a design environment. Observing the waves, sand, and shells on the beach can help people who come to your home or business feel better. If you're wondering how one of those pieces of beach resin art might look hanging on your walls, you have to see it to believe it.
Also Read | Arabic Resin art decor launches by Artist Madhavi Adalja