What comes to your mind when you hear the word 'cosy'? Soothing earthy colours, overstuffed furnishings, spaces that are less than perfect, artefacts that display the history of the person residing there, and a spot where I can imagine having a cup of coffee while overlooking the sunset with a group of friends. At least that's what I think of when my clients say they want something 'cosy'.
Our design studio worked for 4 months on renovating an apartment in Kandivali West, Mumbai for our clients, Rahul and Nisha — a couple in their late thirties. Rahul is a professor who takes online lectures while Nisha works in finance.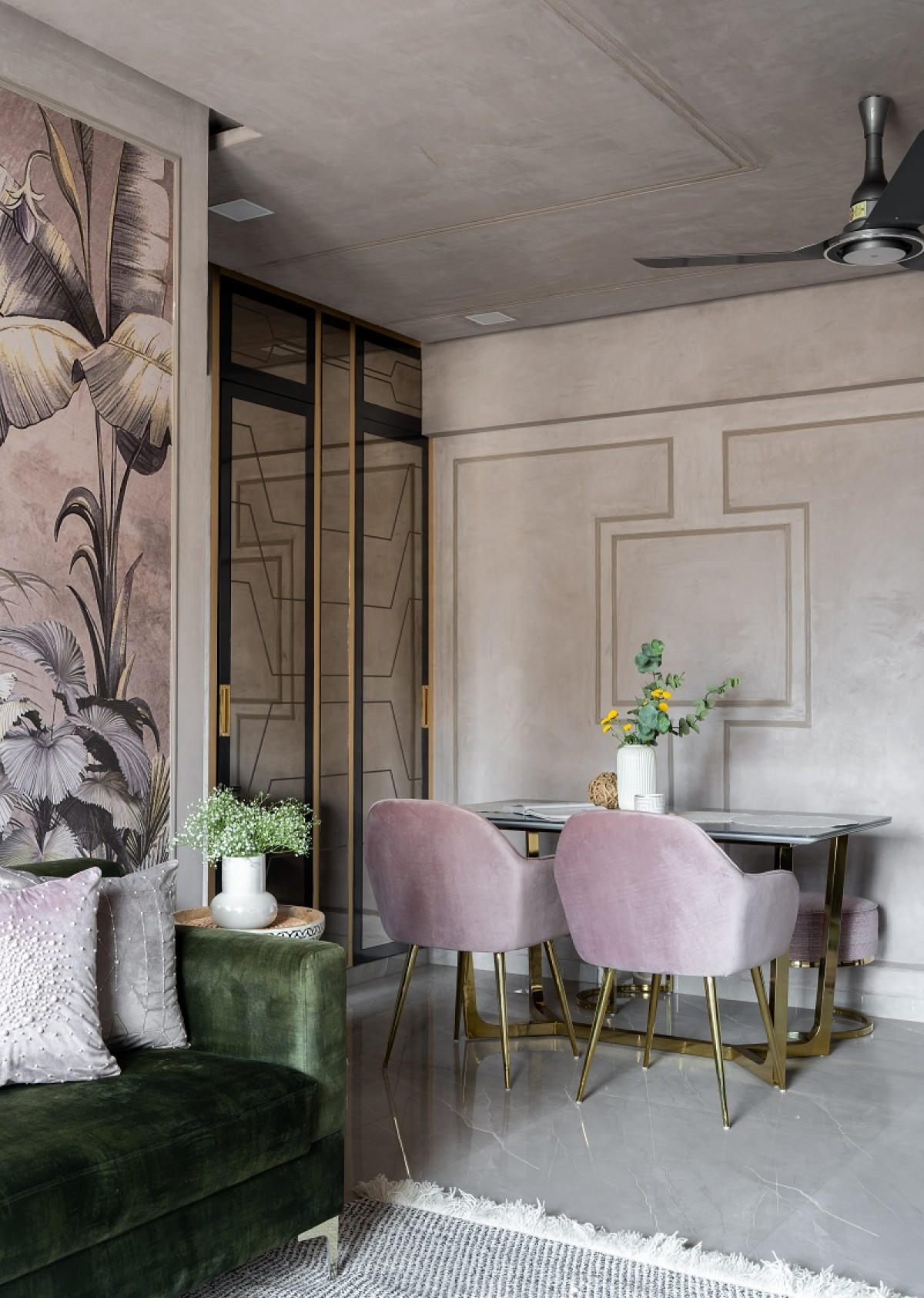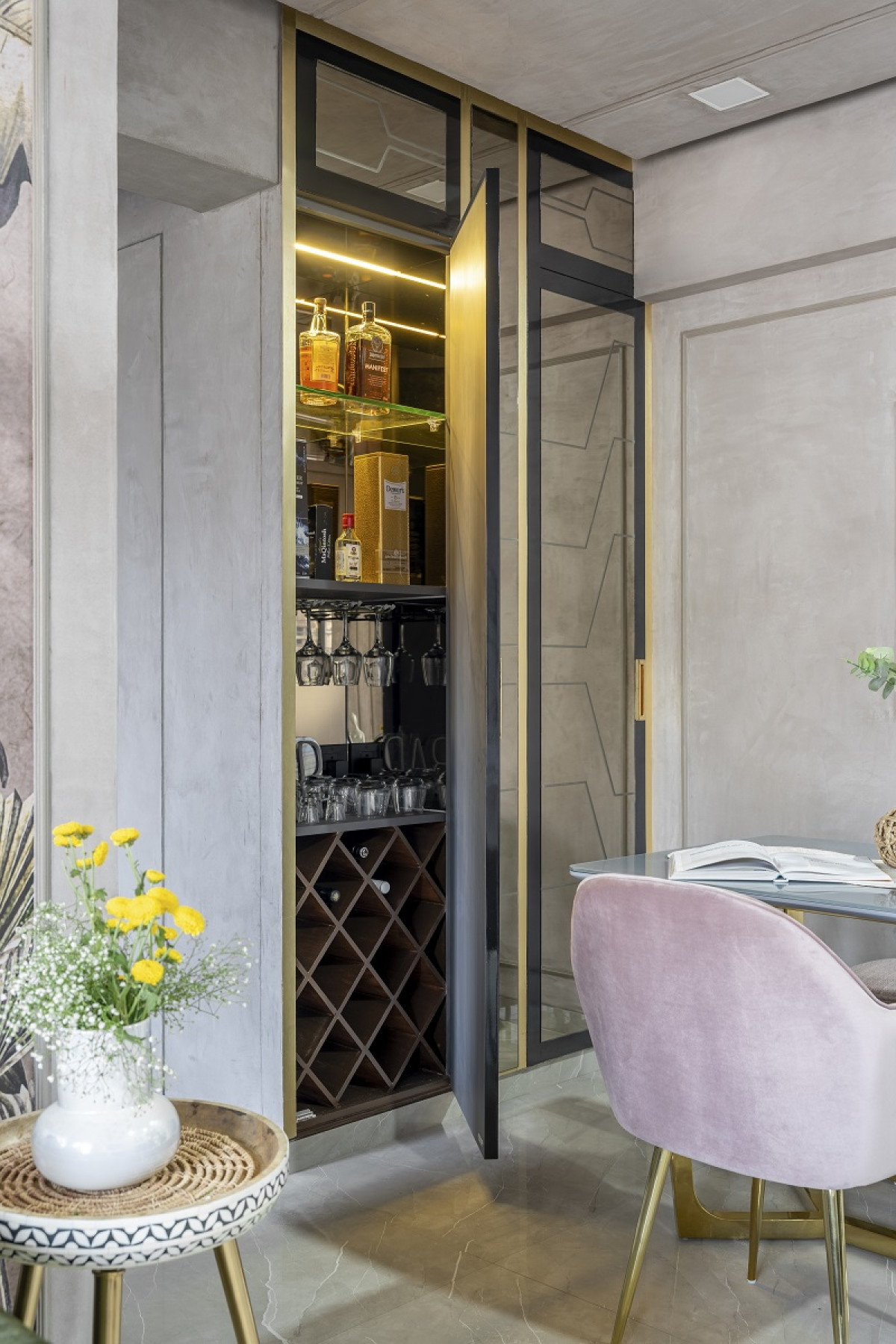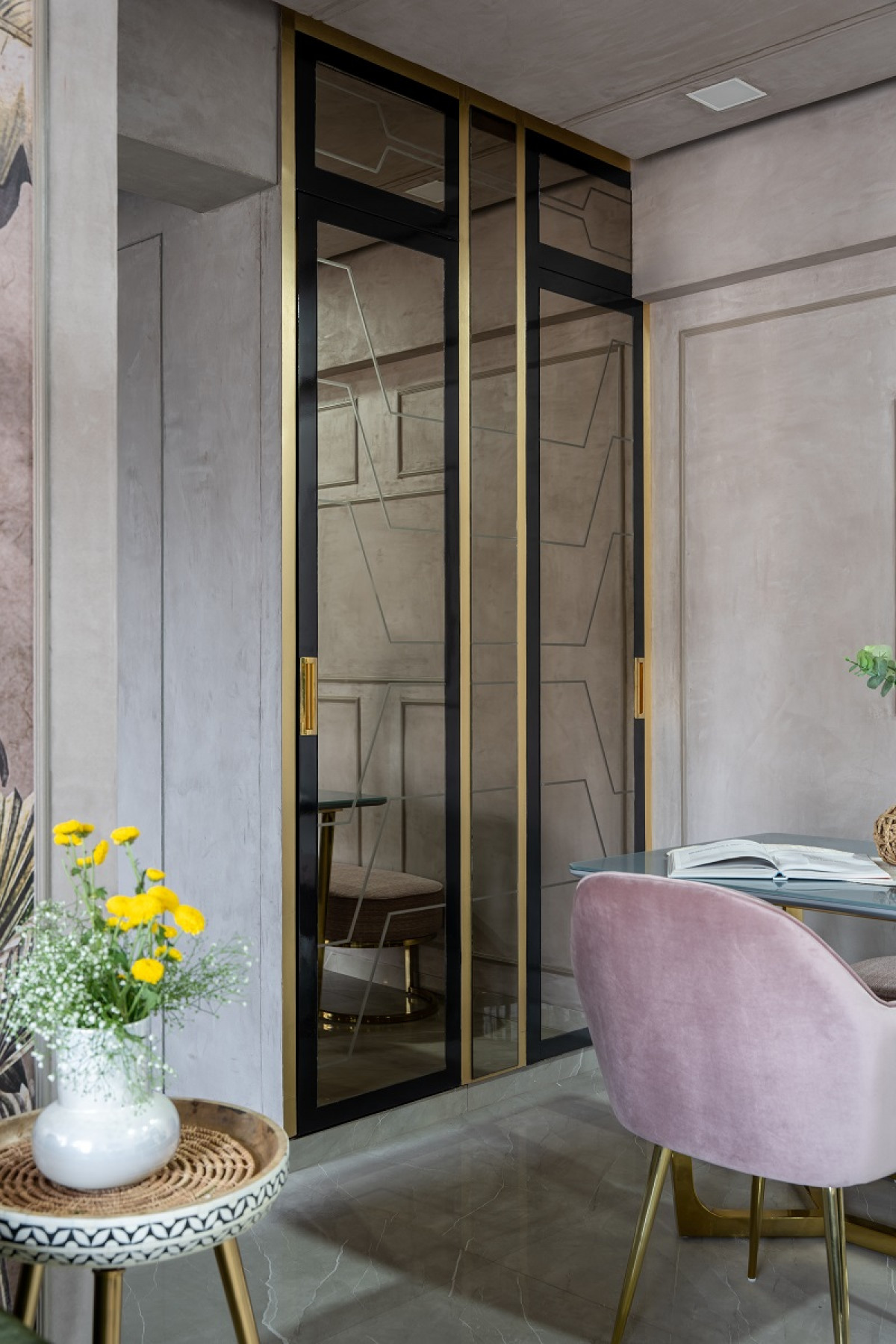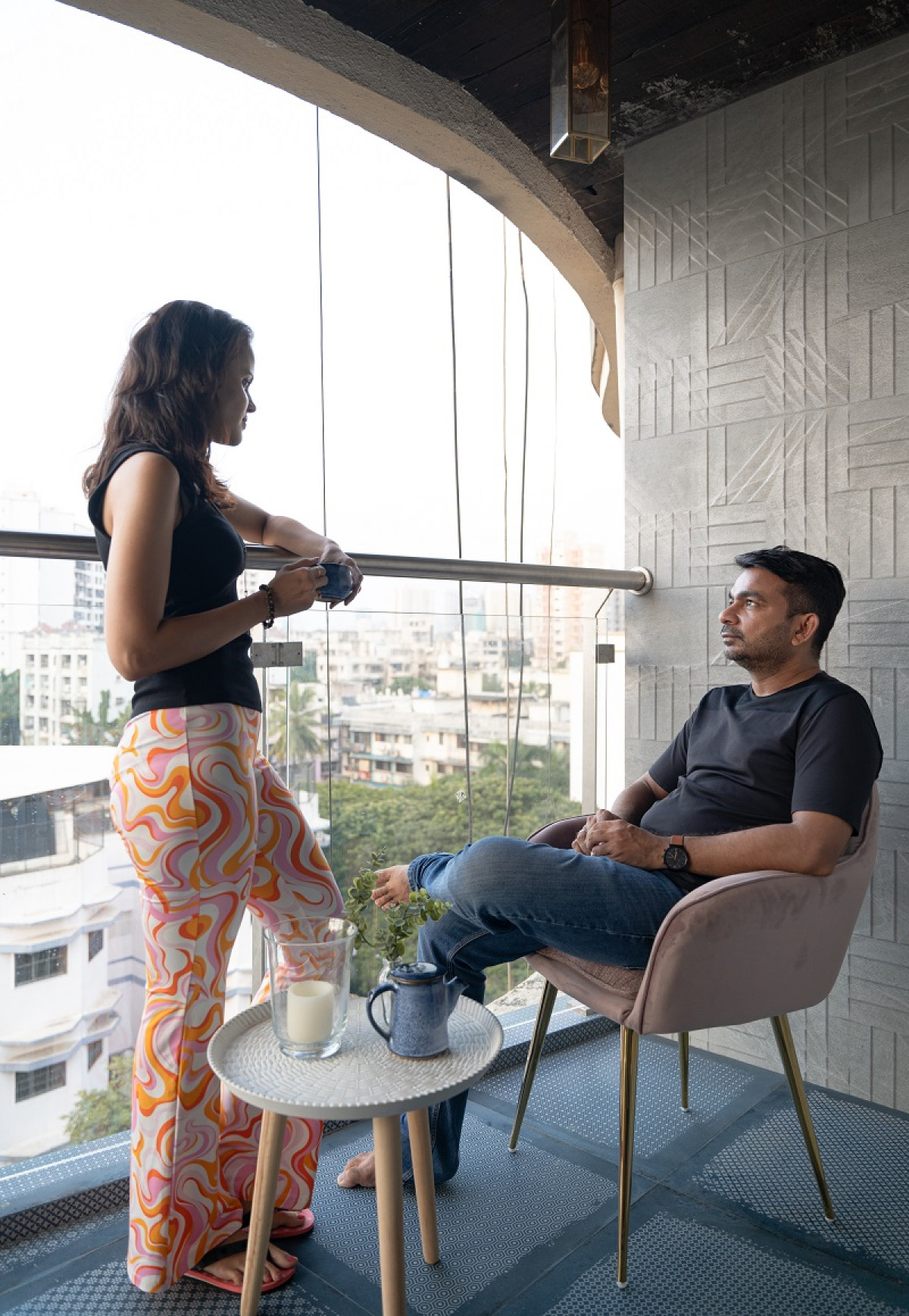 We renovated their home to exude comfort from the moment you lay eyes on the pastel green-coloured entrance door with vintage gold accessories. As you step into the living room, you are taken into a world of earthy tones and textures that create a subtle tropical theme. The furniture is kept to a minimum for more open space.
The dining area softens the look with blush chairs and a bench. A bar area was created and then camouflaged to create a panelling look. When you walk into the passage area, you will find that it has a glamorous touch thanks to the tropical wallpaper and the use of ambient lighting and moulding in two different tones which divides the wallpaper space.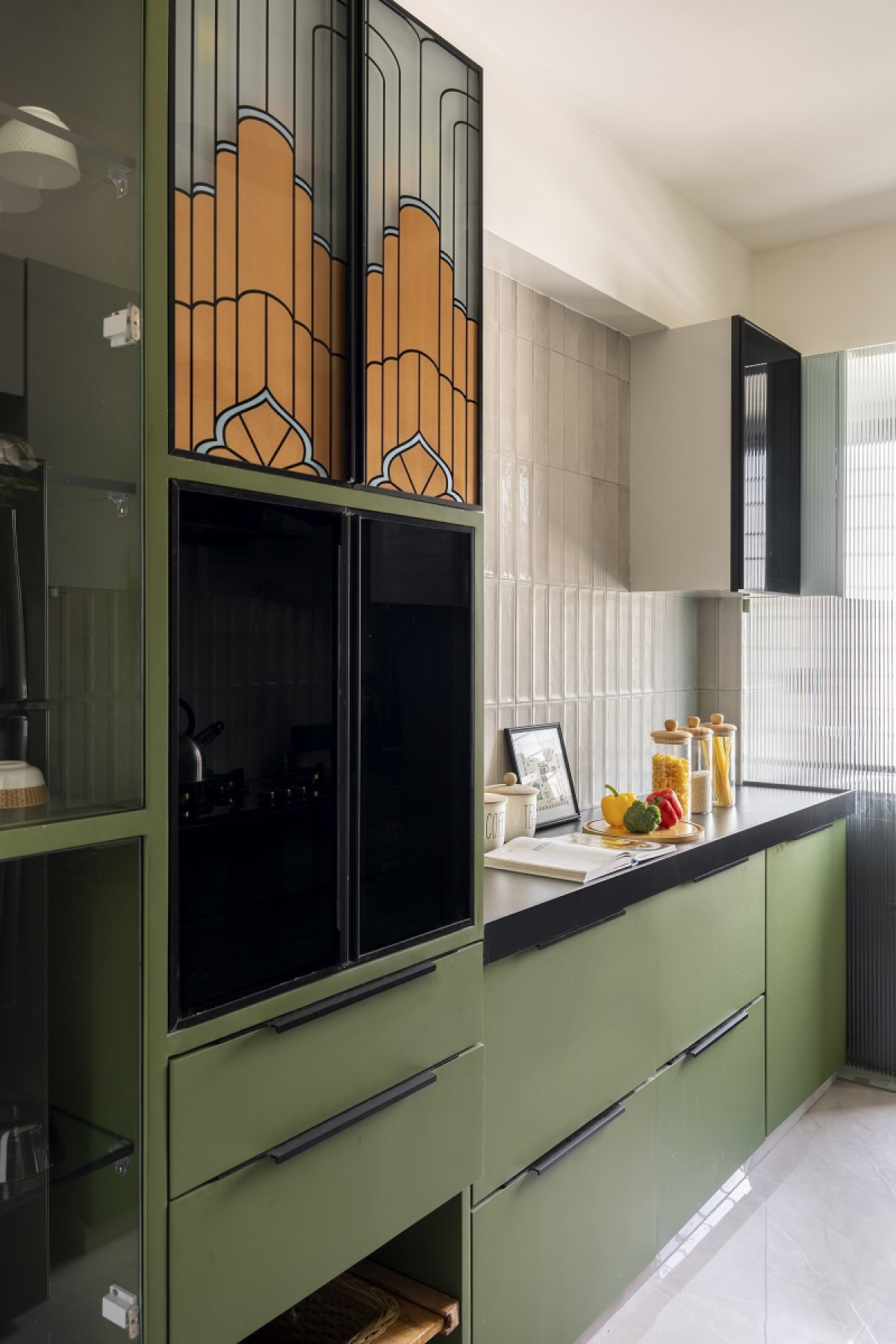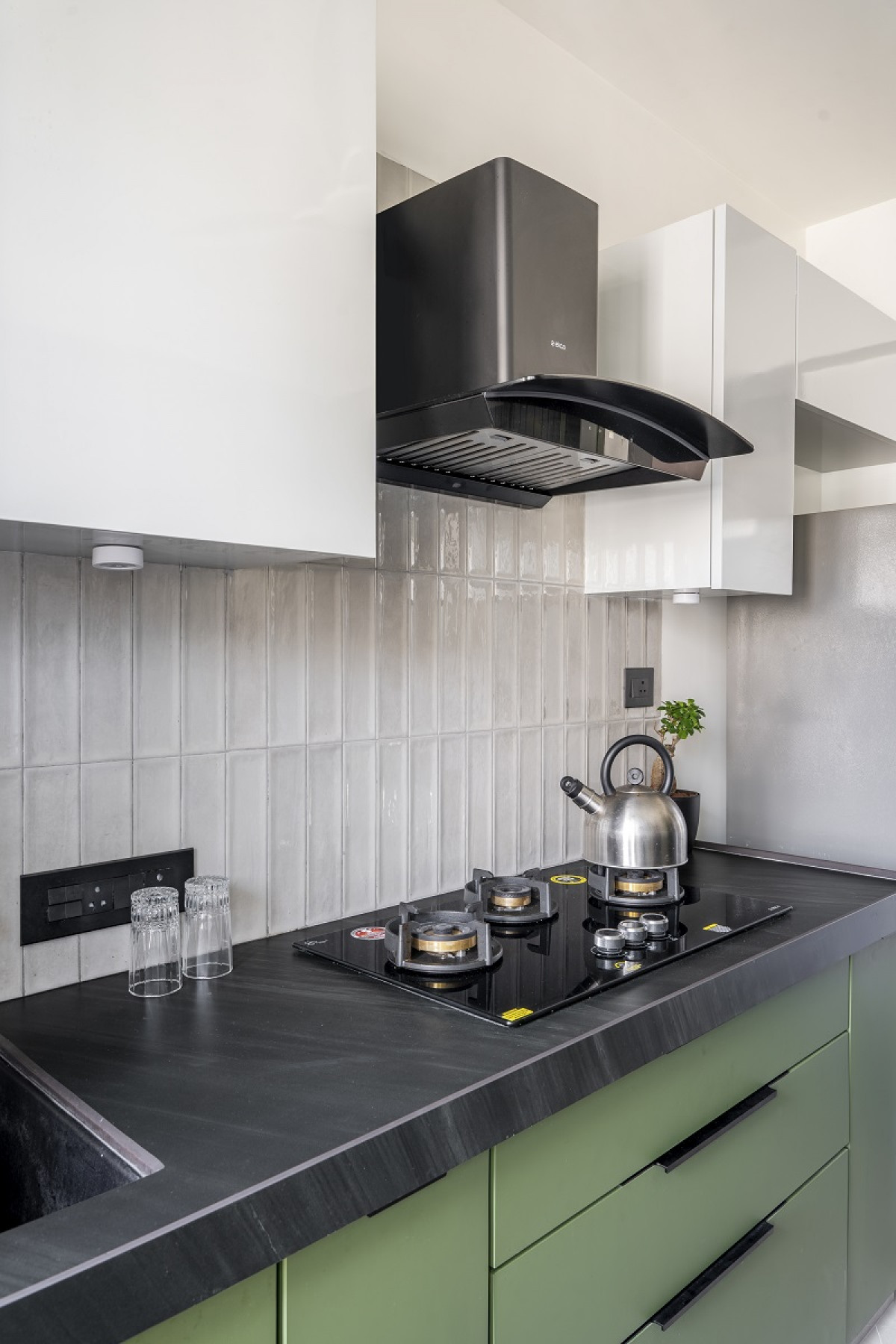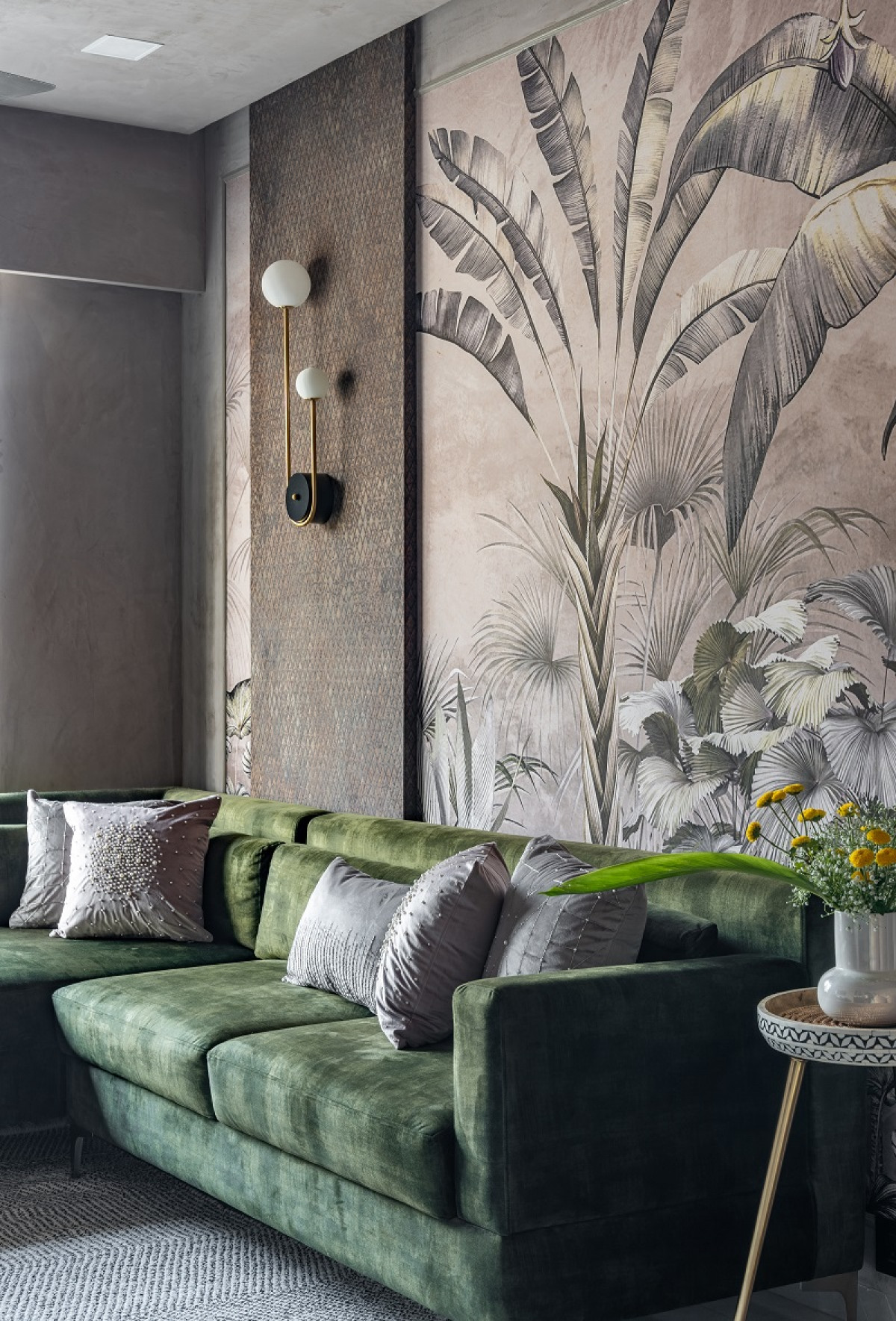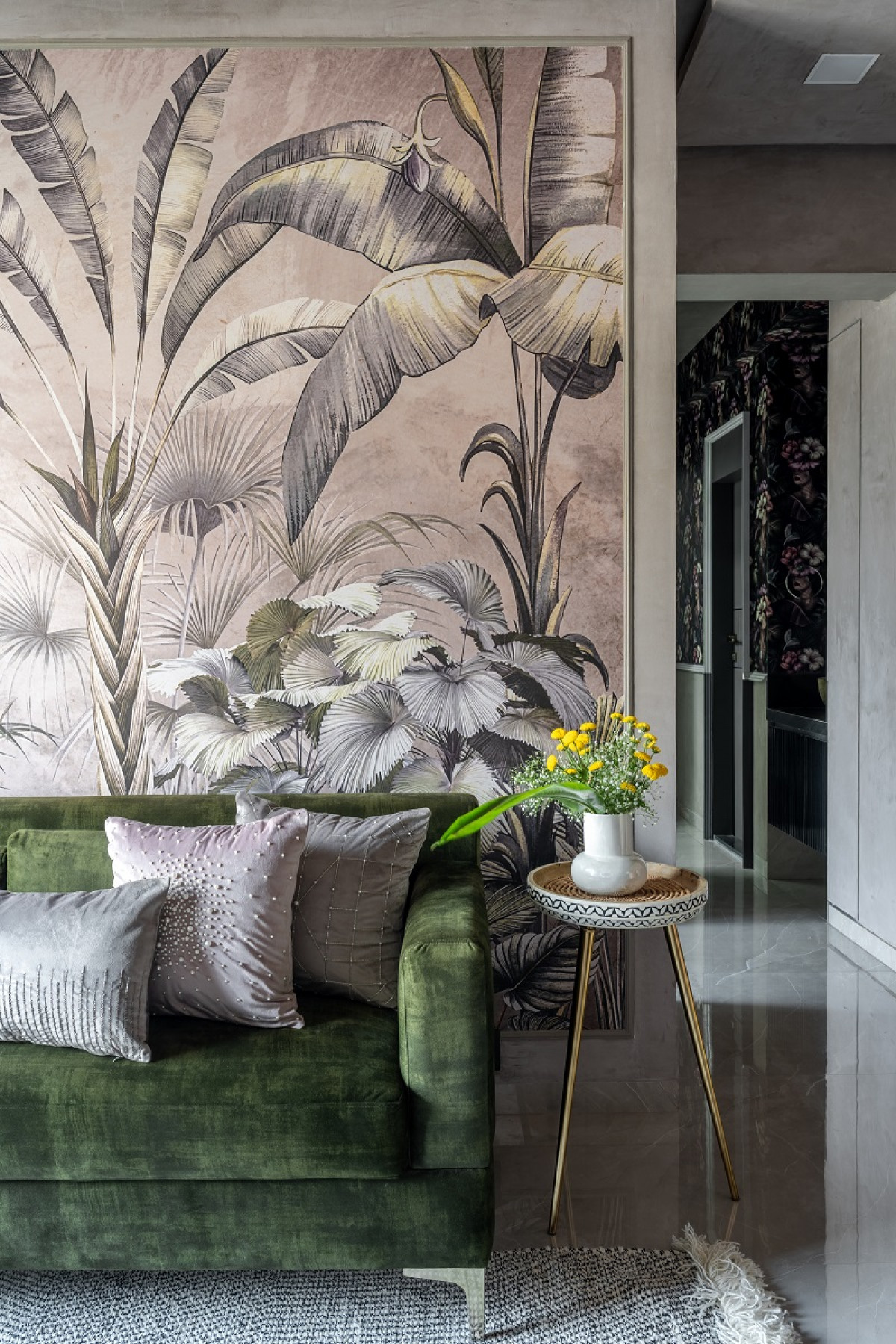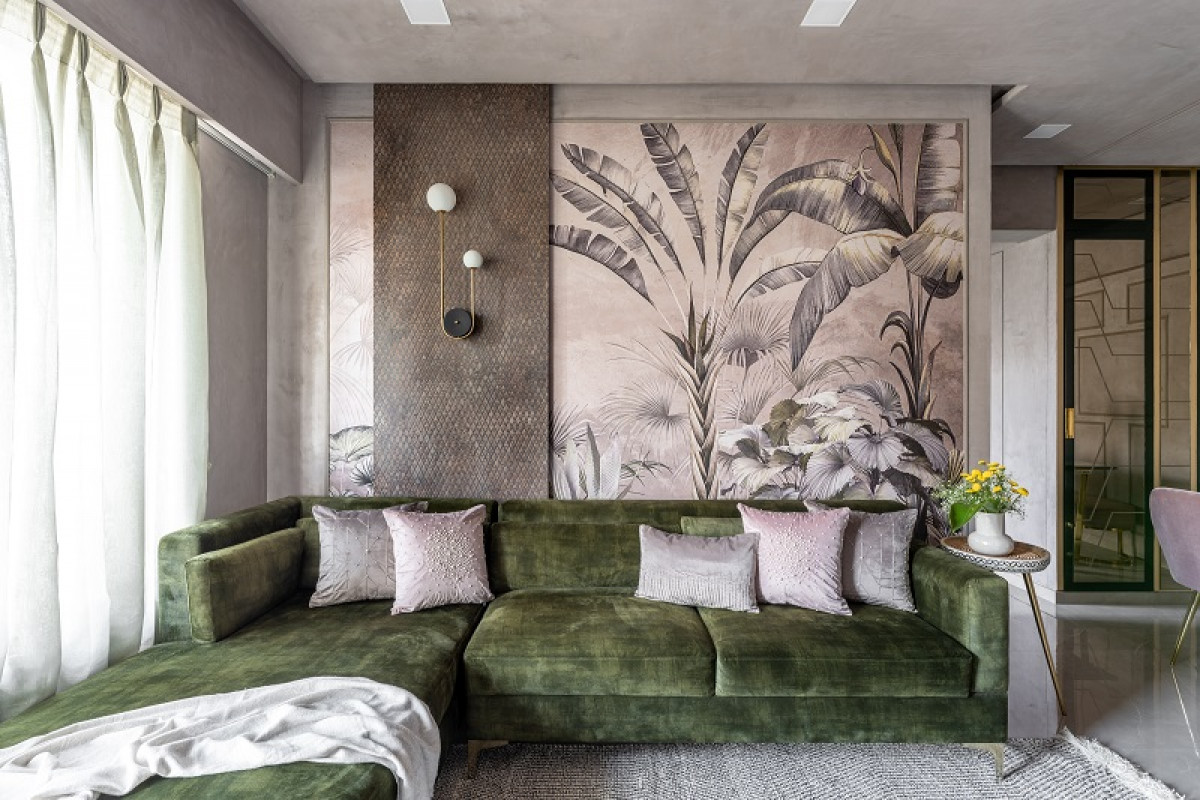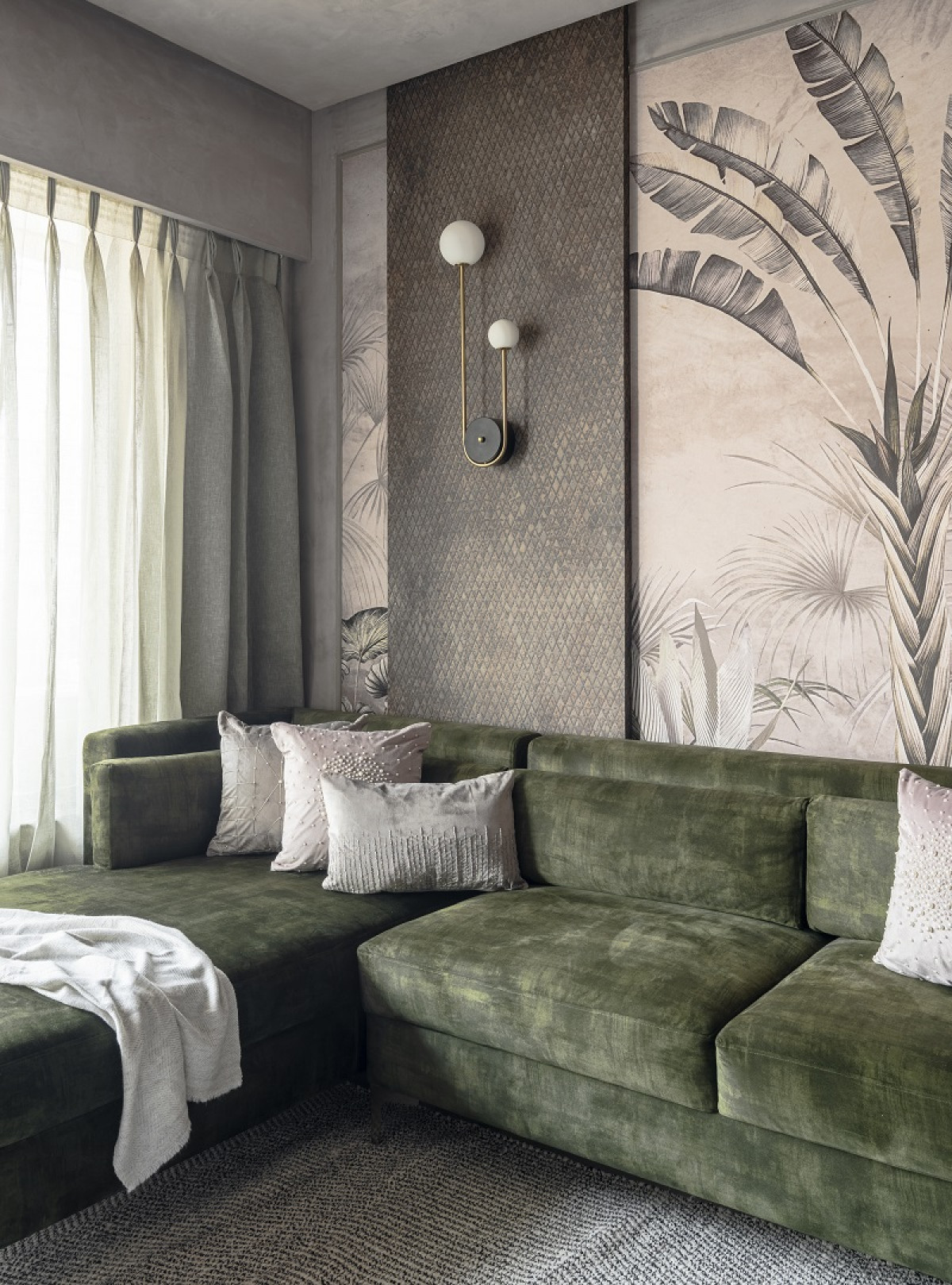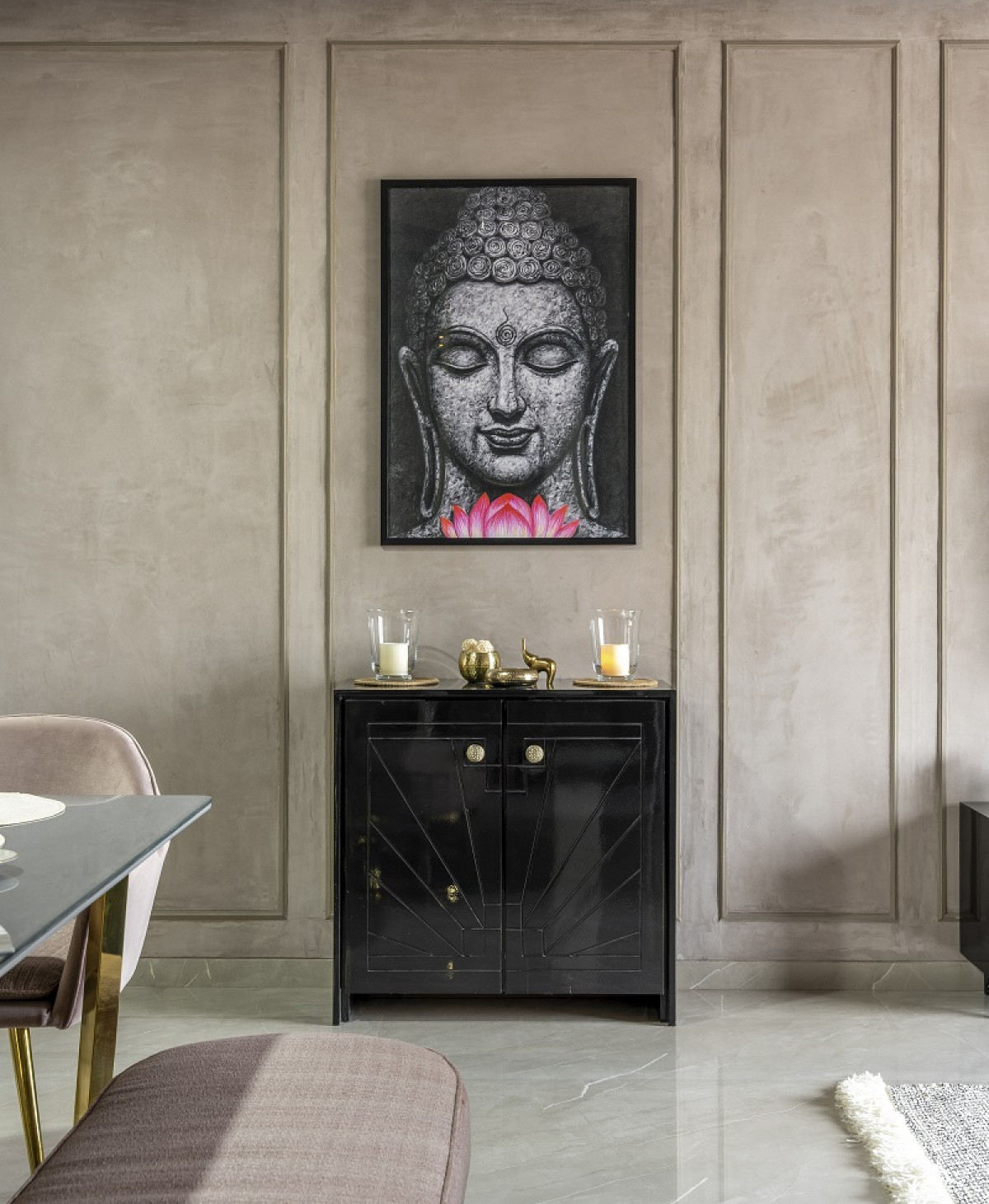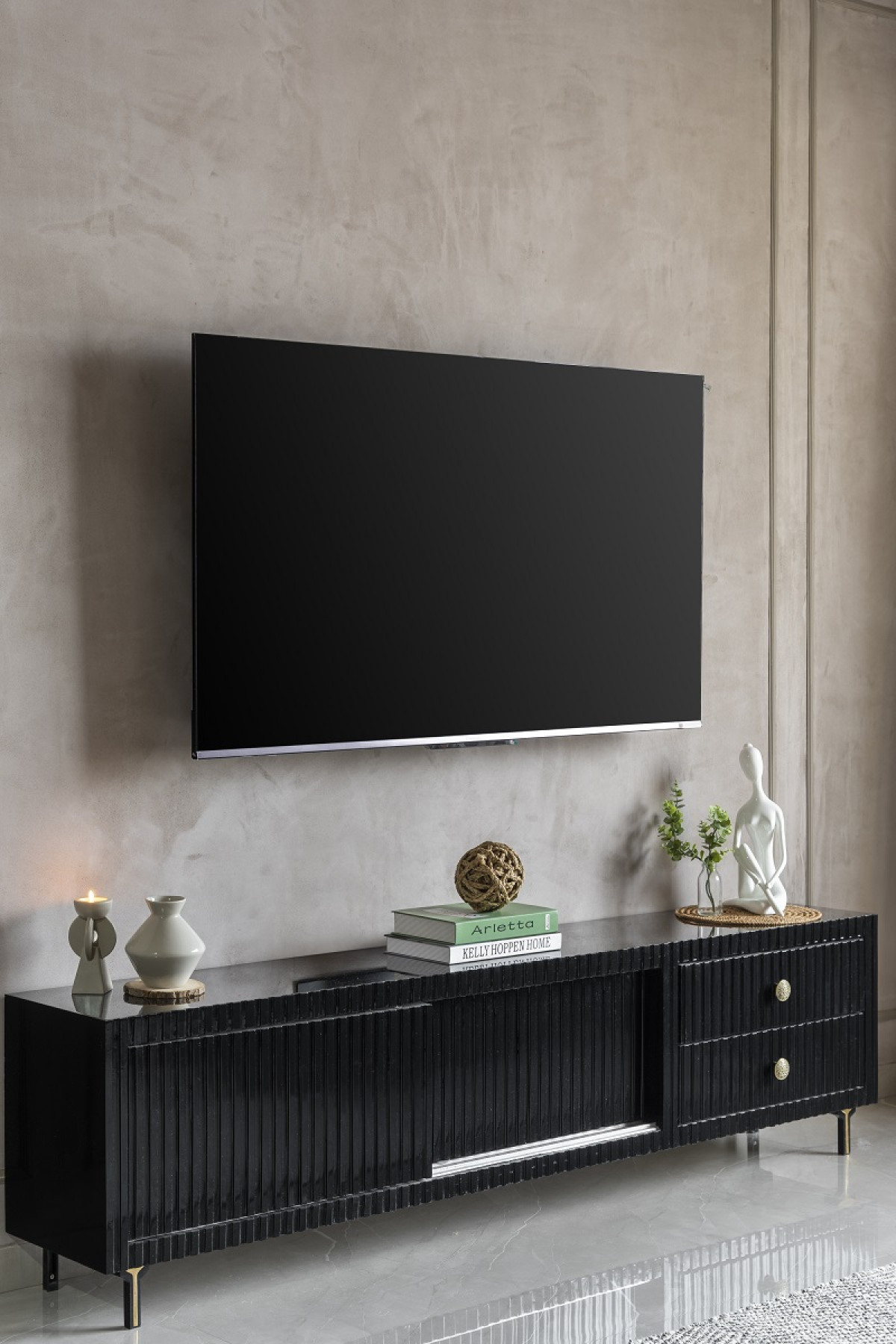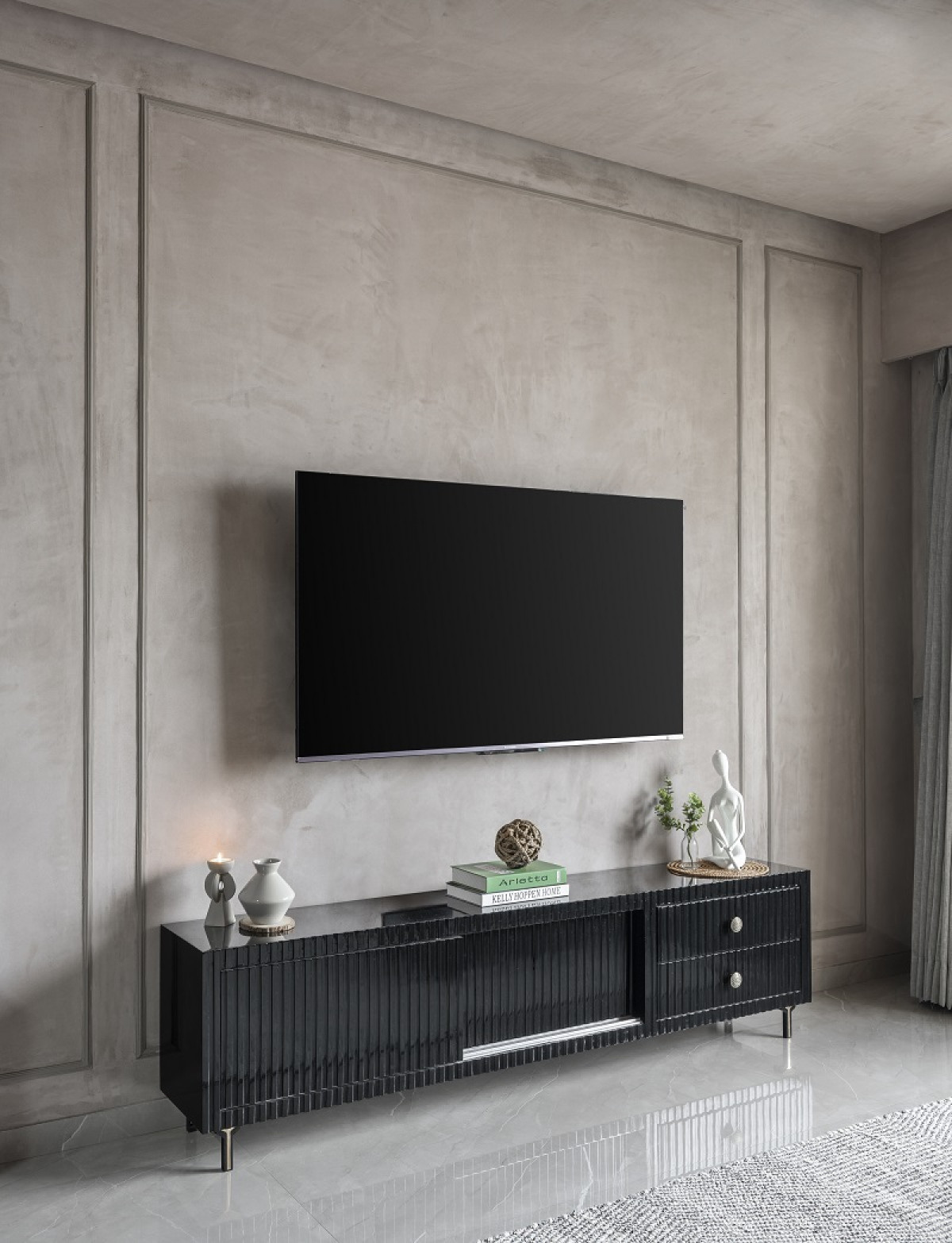 The kitchen space is kept as open as possible, and yet it houses all the necessities that a young couple would require. We also removed the window and enlarged the space that is now used as a dry area.
The apartment has two rooms, one of which is used as a study for Rahul to conduct online lectures. The master bedroom is painted in shades of grey with a pop of blue used in the headboard. There is an addition of cane which is used in wardrobe shutters, sandwiched between clear glass.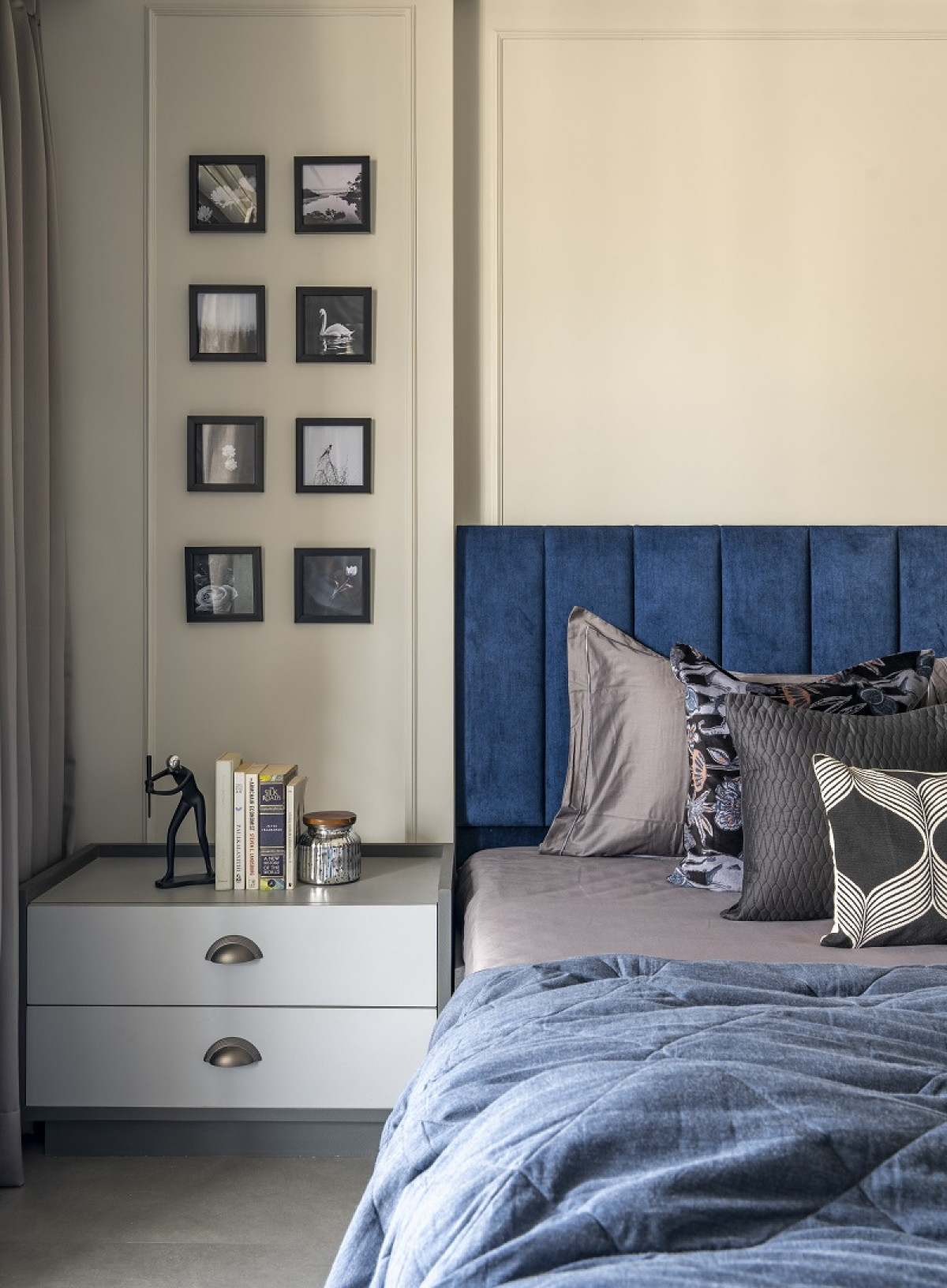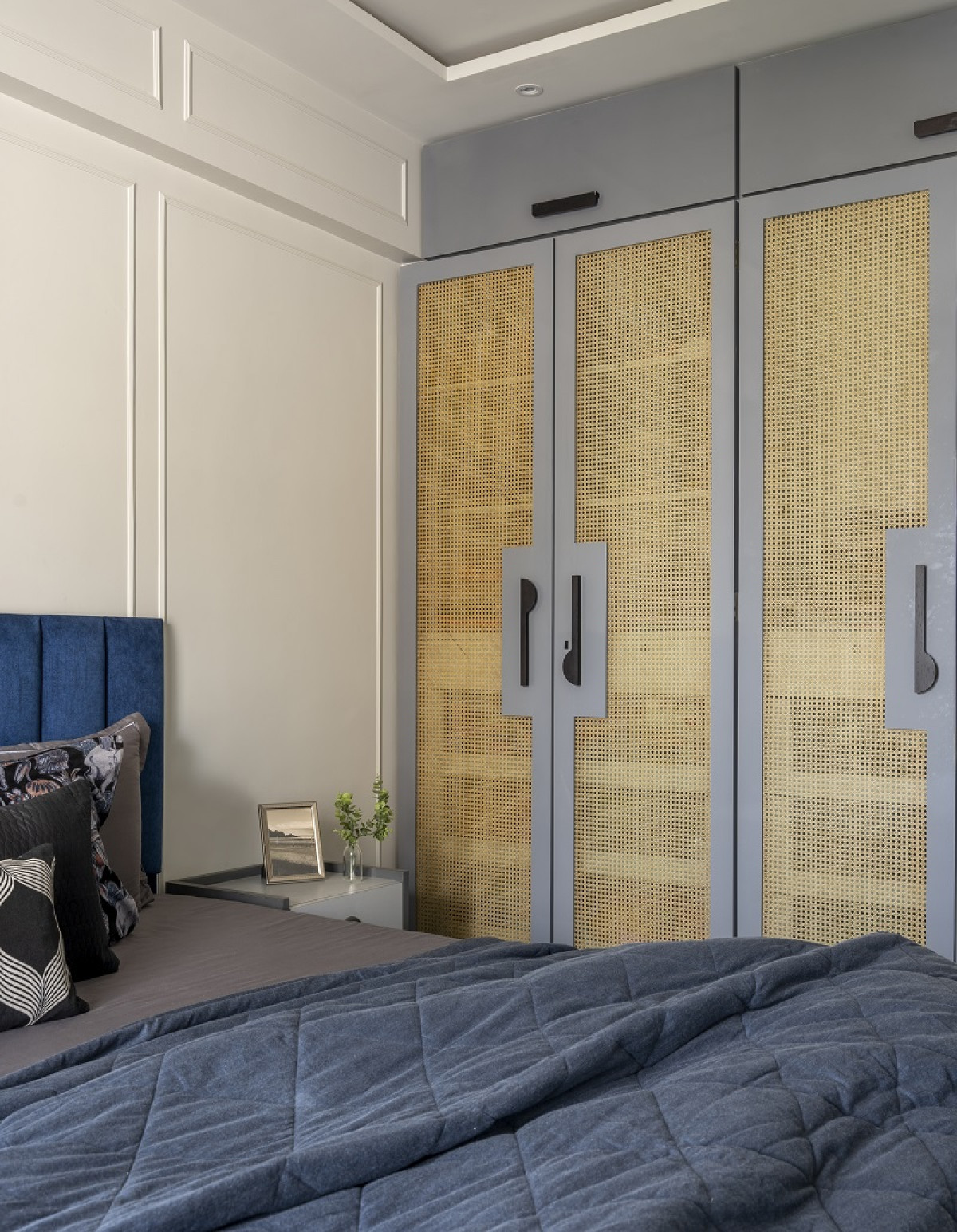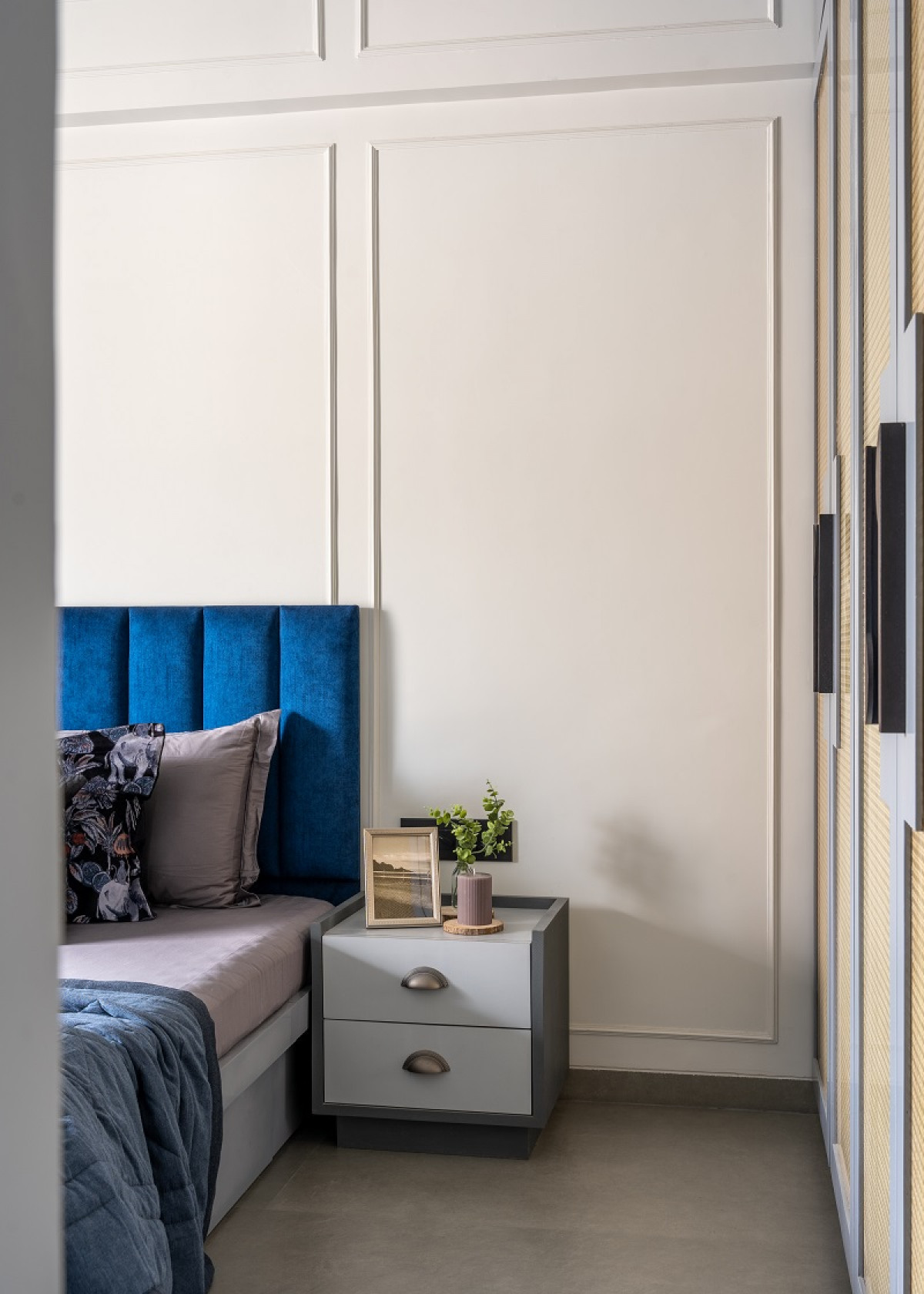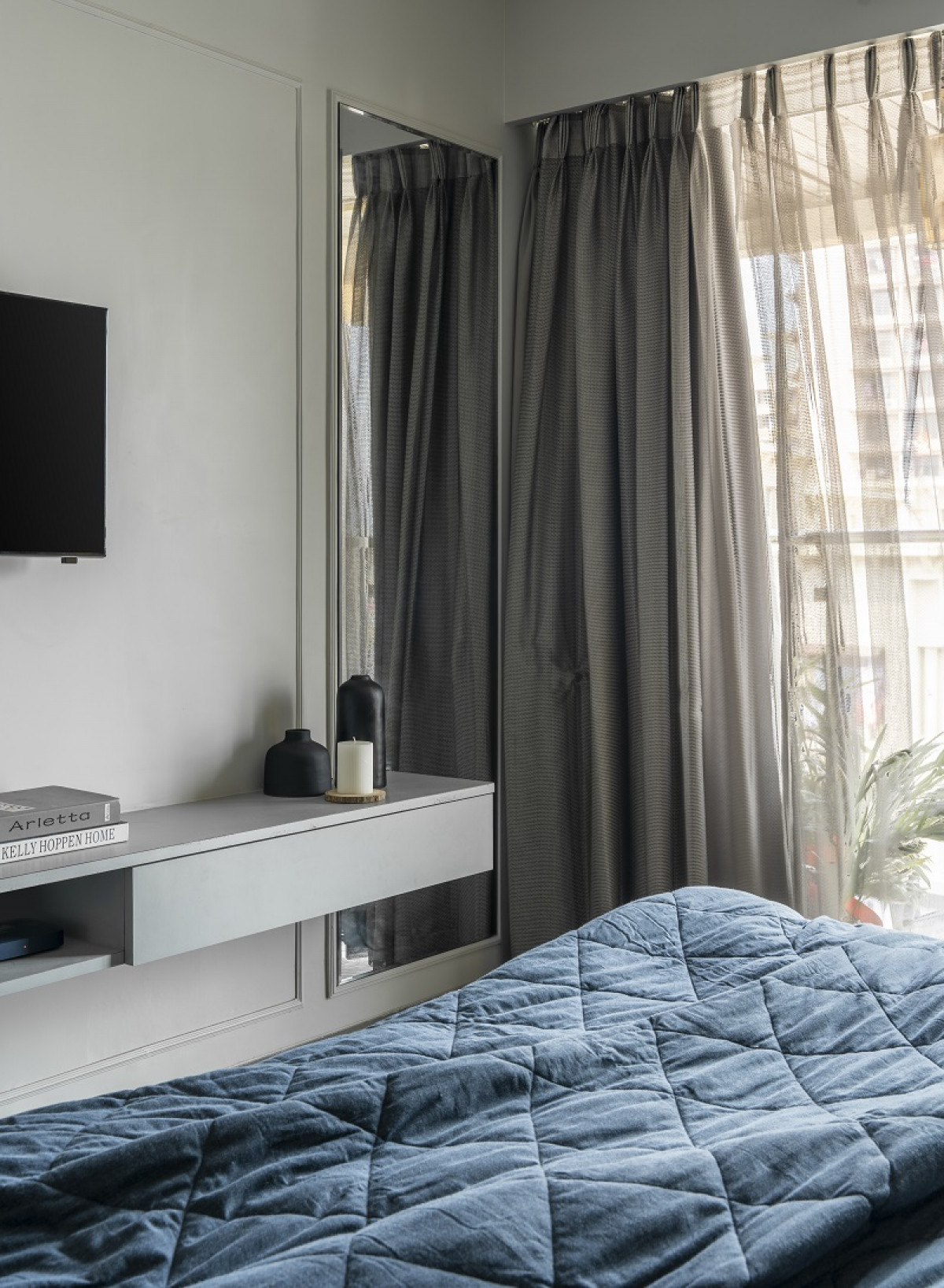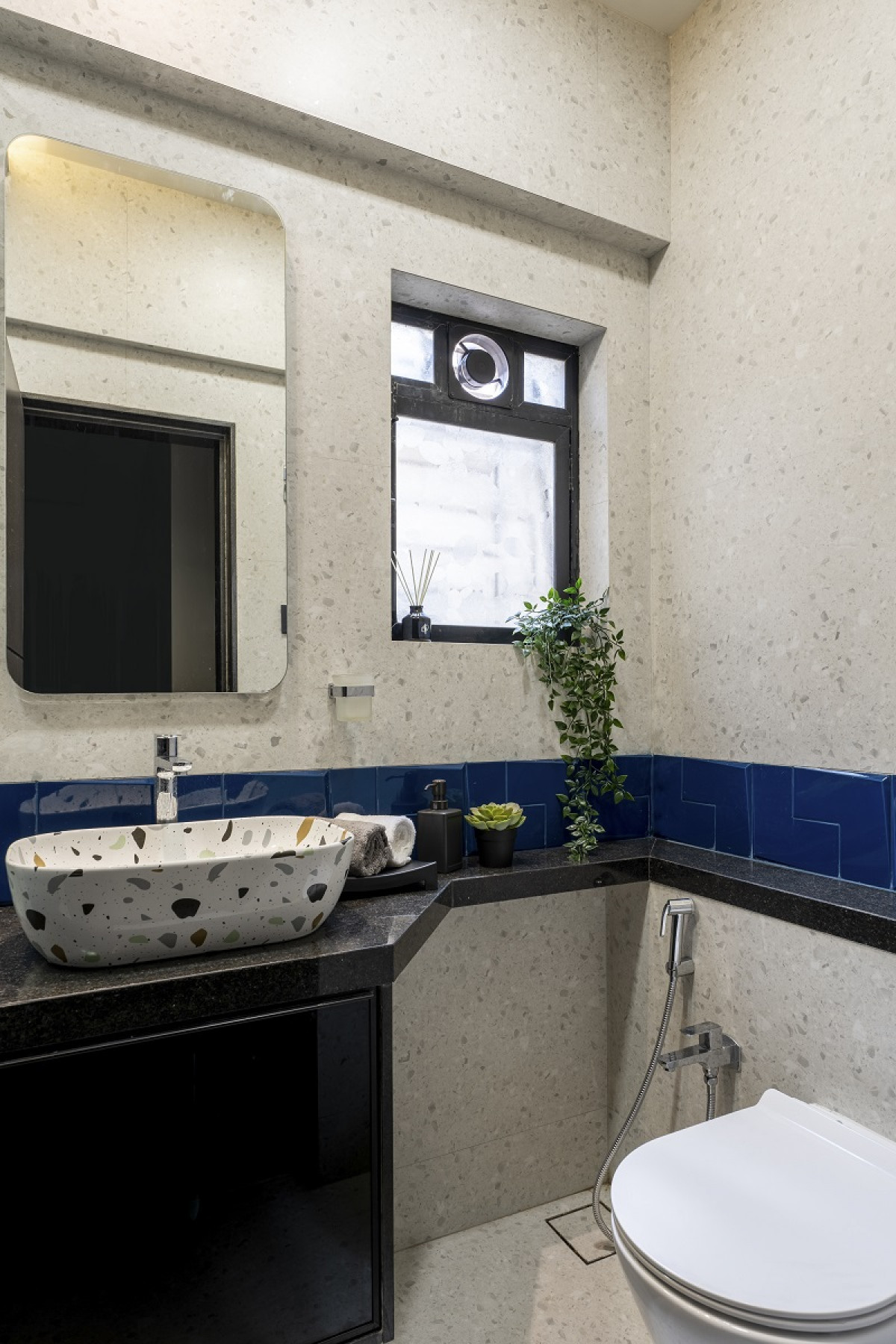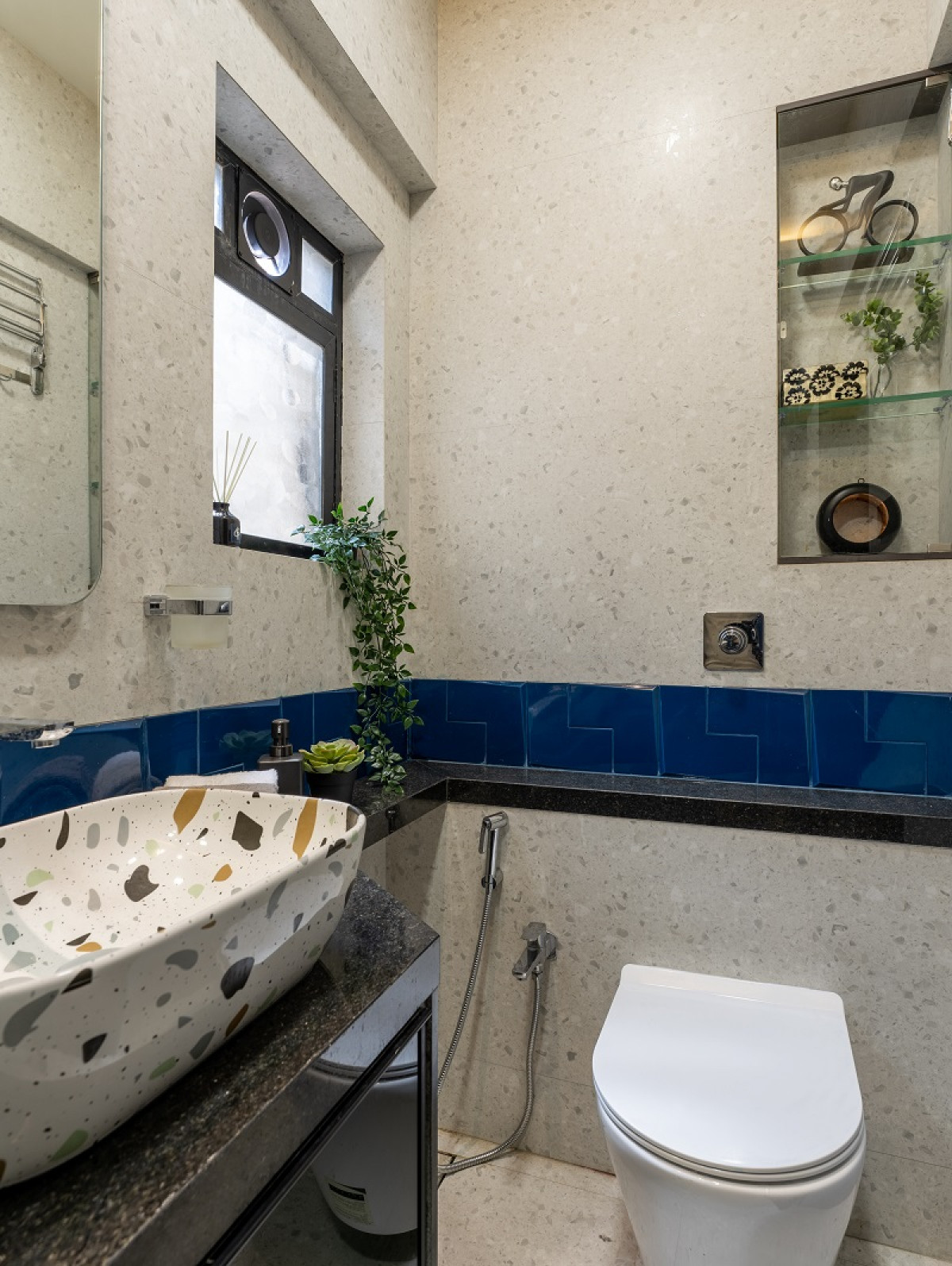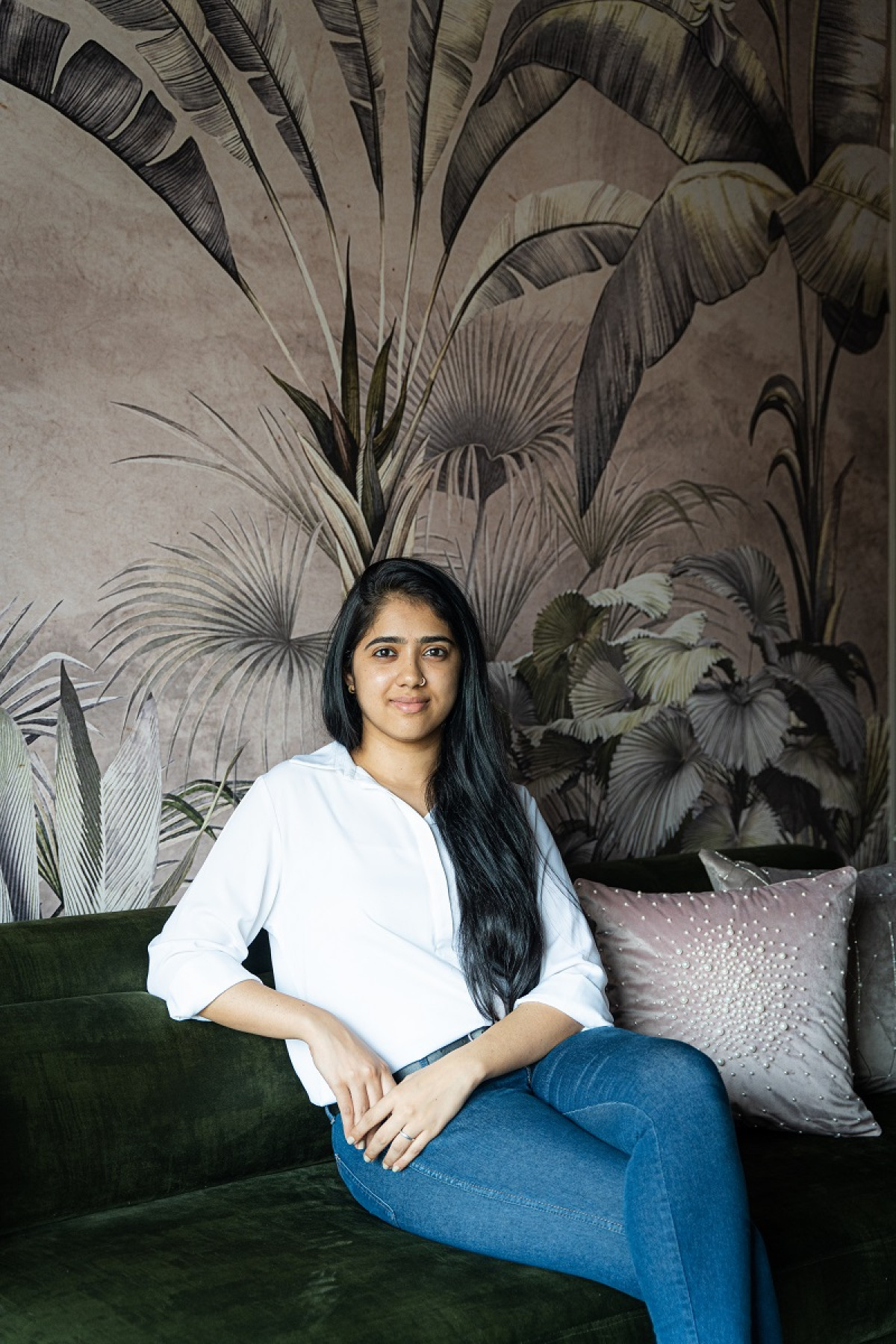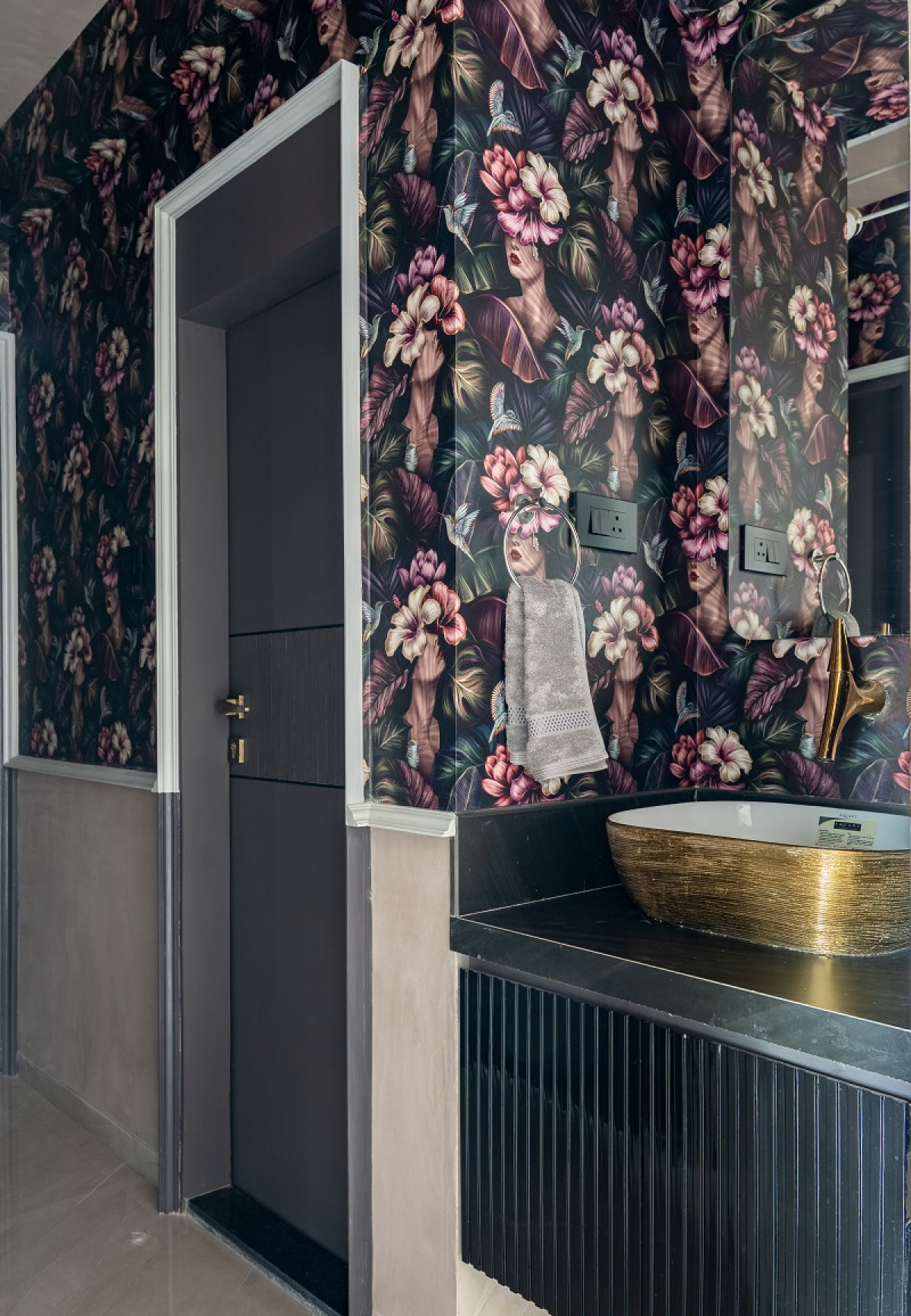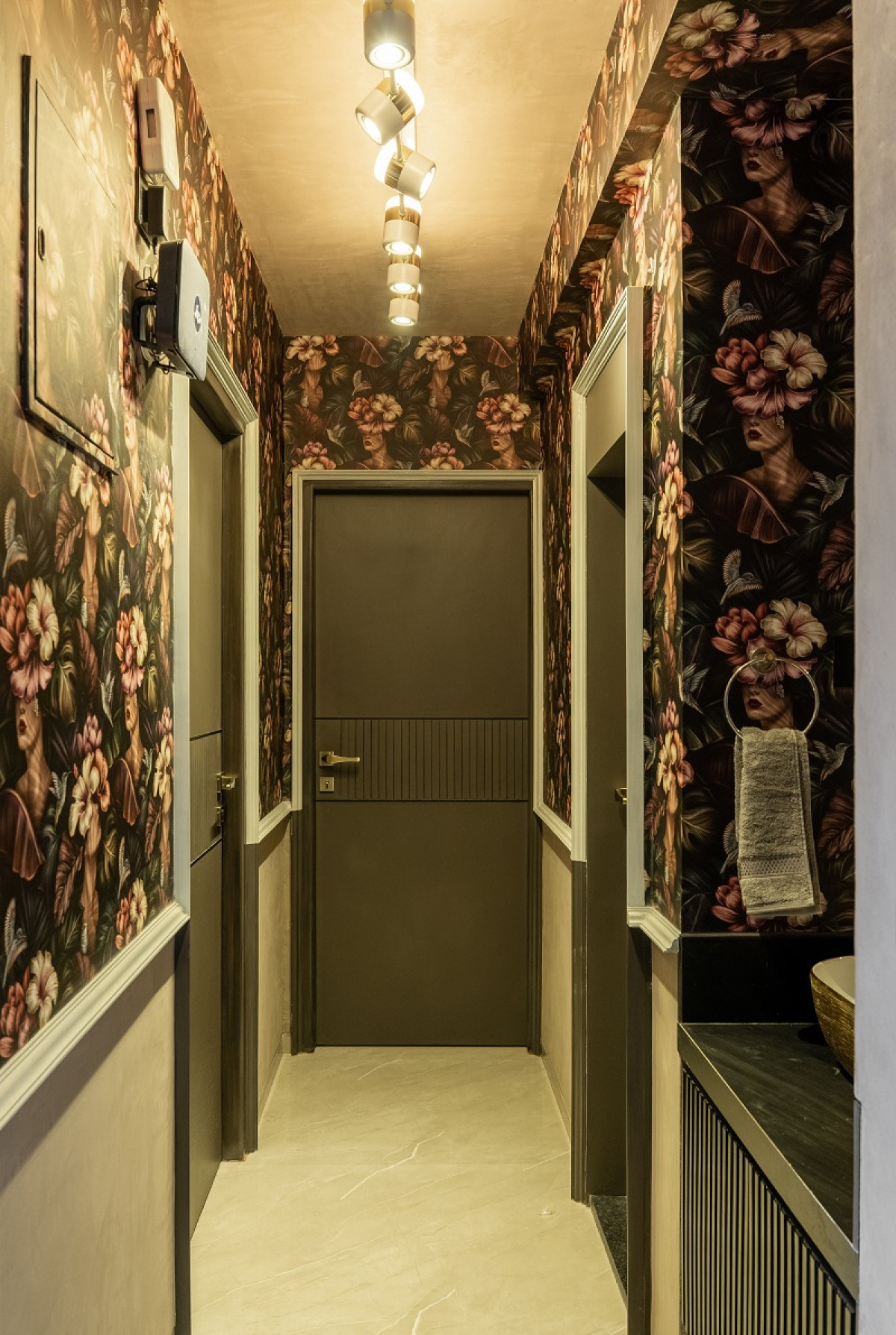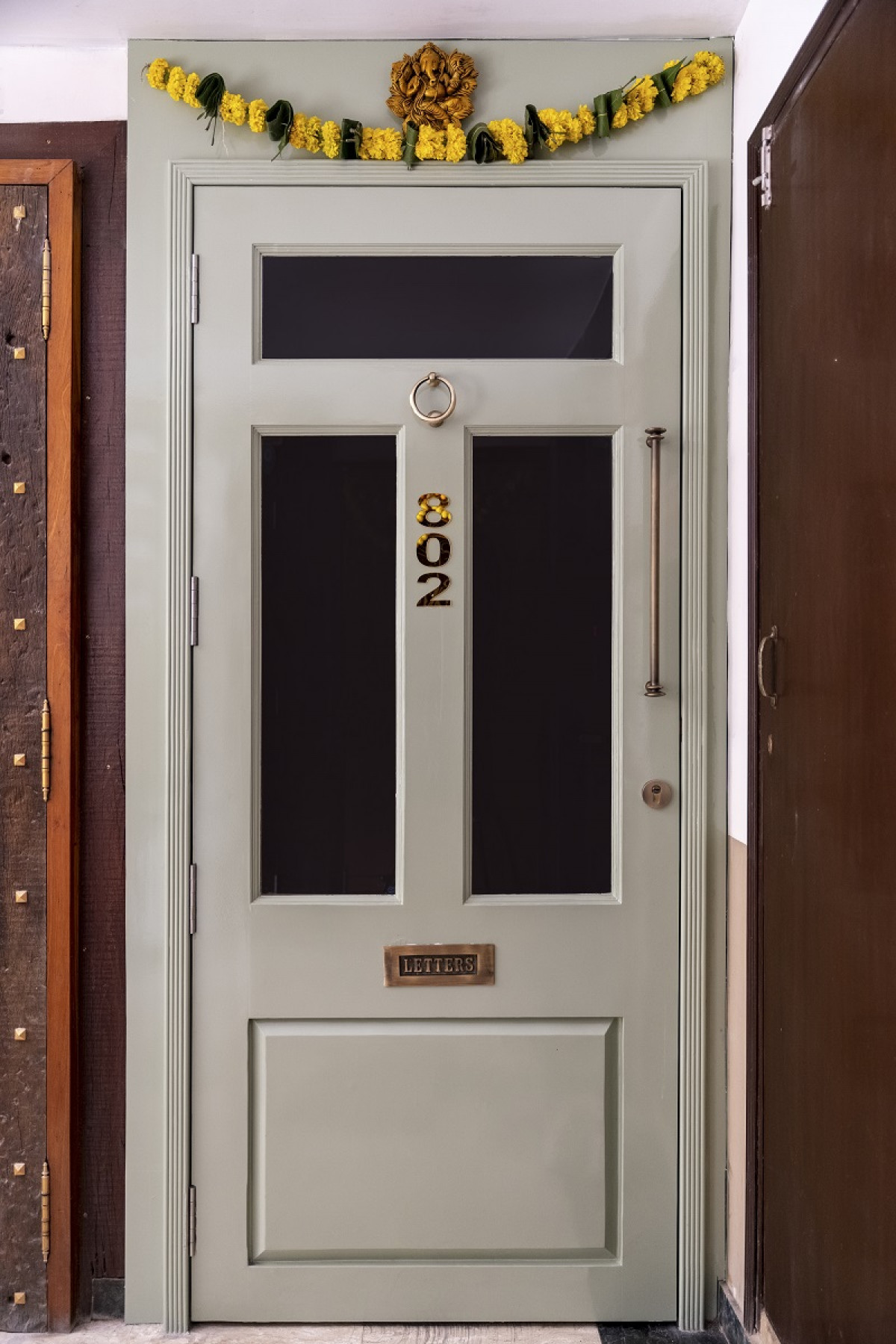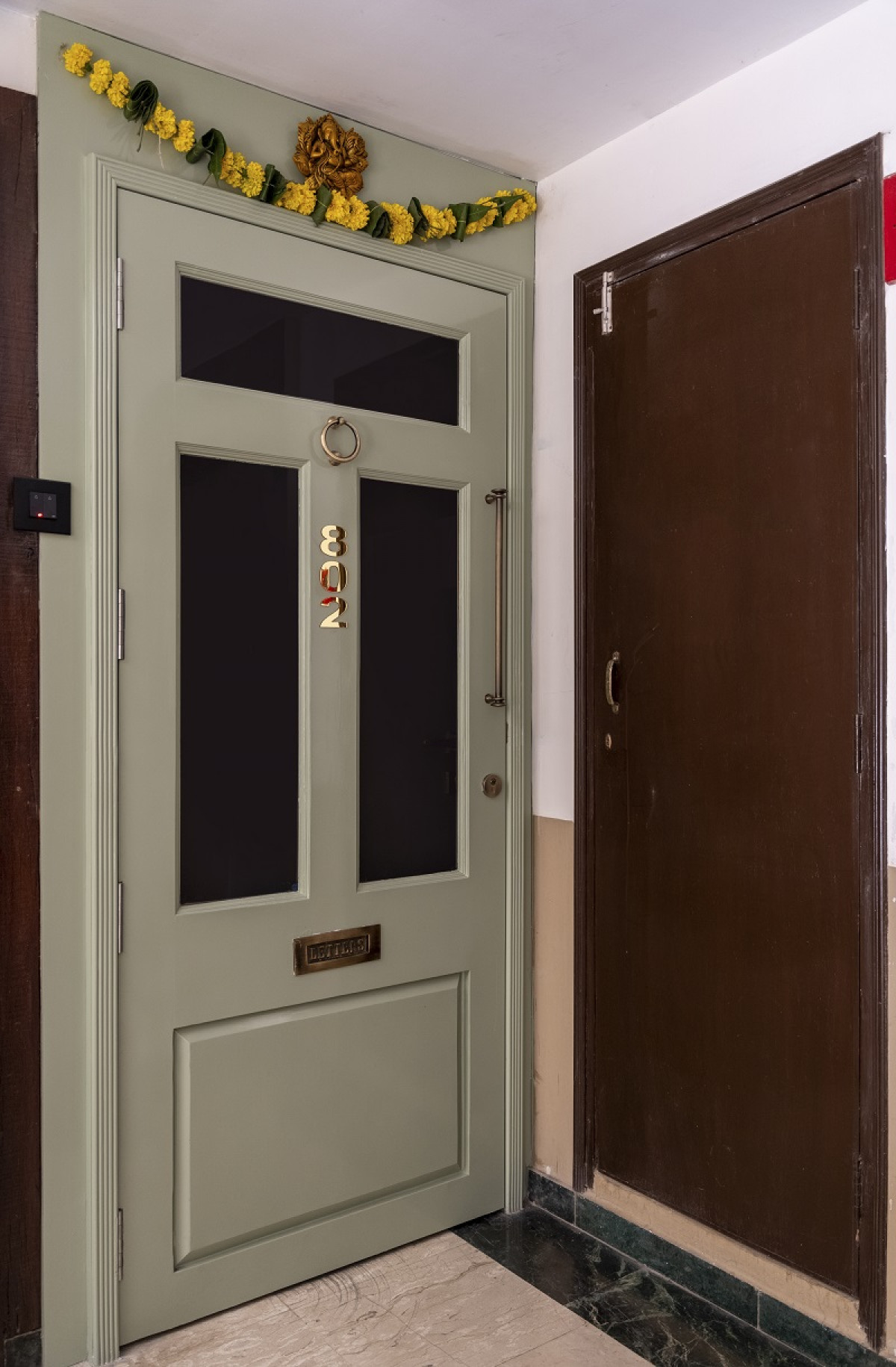 Project name: Maison de confort
Location: Kandivali West, Mumbai
Project duration: 4 months
Designers: Dority Design Studio
Shot by: Sagar Mandal (Studio Colorblind)
Styled by: Priyanka Aggarwal (Pistyle.In)