Extreme climate, small footprint and several project requirements; were three main challenges that Abraham John Architects faced while designing a residential villa in Jodhpur.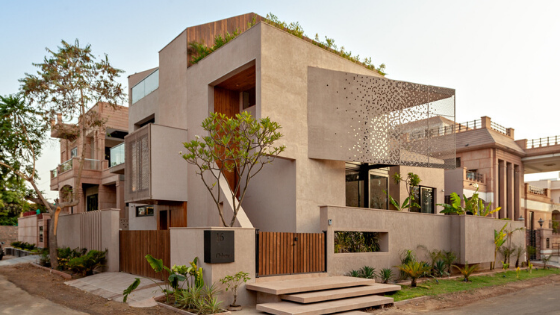 The 710 sqm plot had buildings adjoining it and roads on two sides. Thus, privacy was created through orientation of the screens, views and courtyards, and landscape design.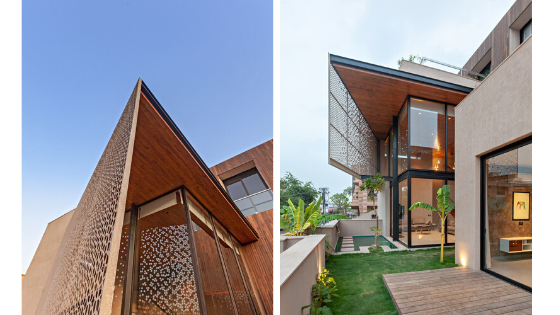 The villa's traditional filigree screen or jaali is its most striking feature. Not only does it look beautiful, but it also plays a functional role in a city like Jodhpur where the temperature regularly crosses 40 degrees. Combining the filigree screen (an element of the past) with clean, modern lines gives the villa character.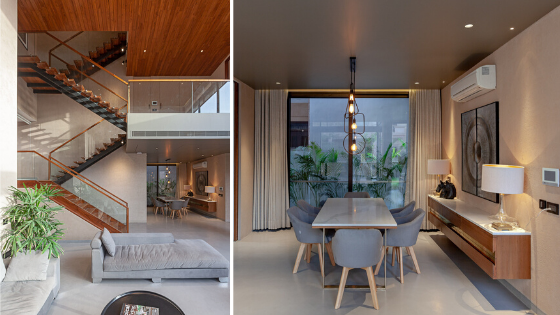 The house has an open dining and living area. The living room is also a double height area, which adds to its sense of space.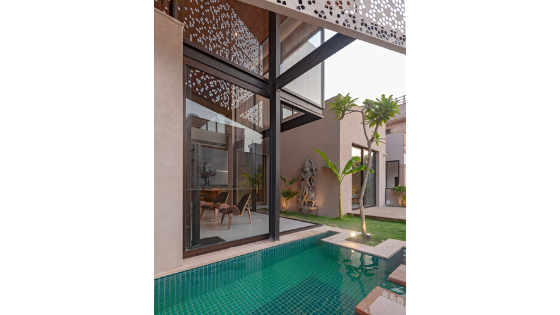 The team made clever use of small gardens, decks and a water body to make the villa look more spacious. The house complies with Vastu Shastra, the ancient Indian architectural and design principles that govern space, sunlight, etc.