To recover and enhance the heritage of a vacant building in Lisbon, a single independent family housing unit was built on its large curtilage, presented here as Casa Prazeres 37.
One of the main challenges while designing this home was developing volume while ensuring that the structure anonymously blended into its surroundings and the existing greenery.
The house has been developed over two levels in order to adapt to the prevailing topography and to define its relationship with the vacant building on the neighbouring plot.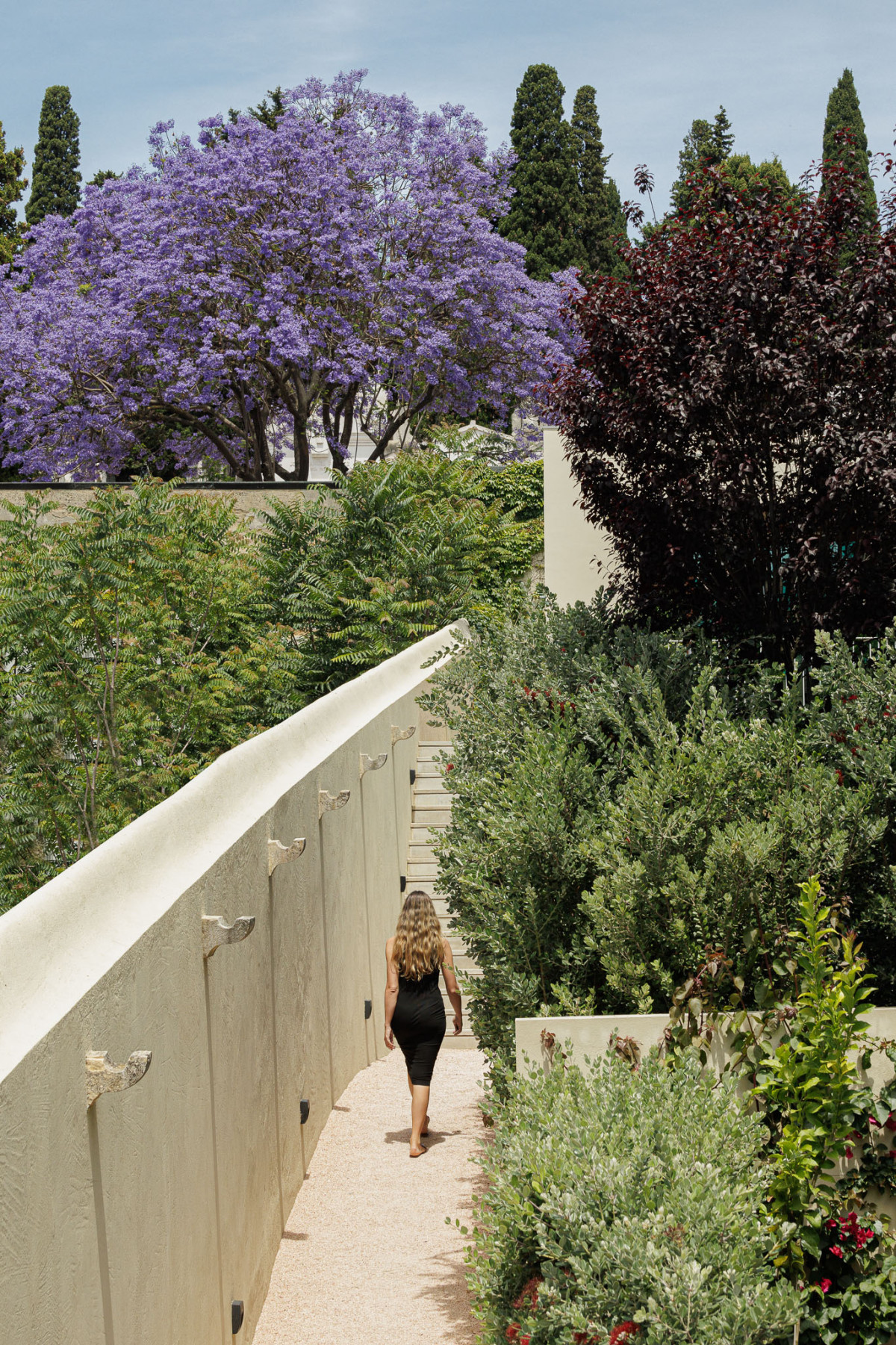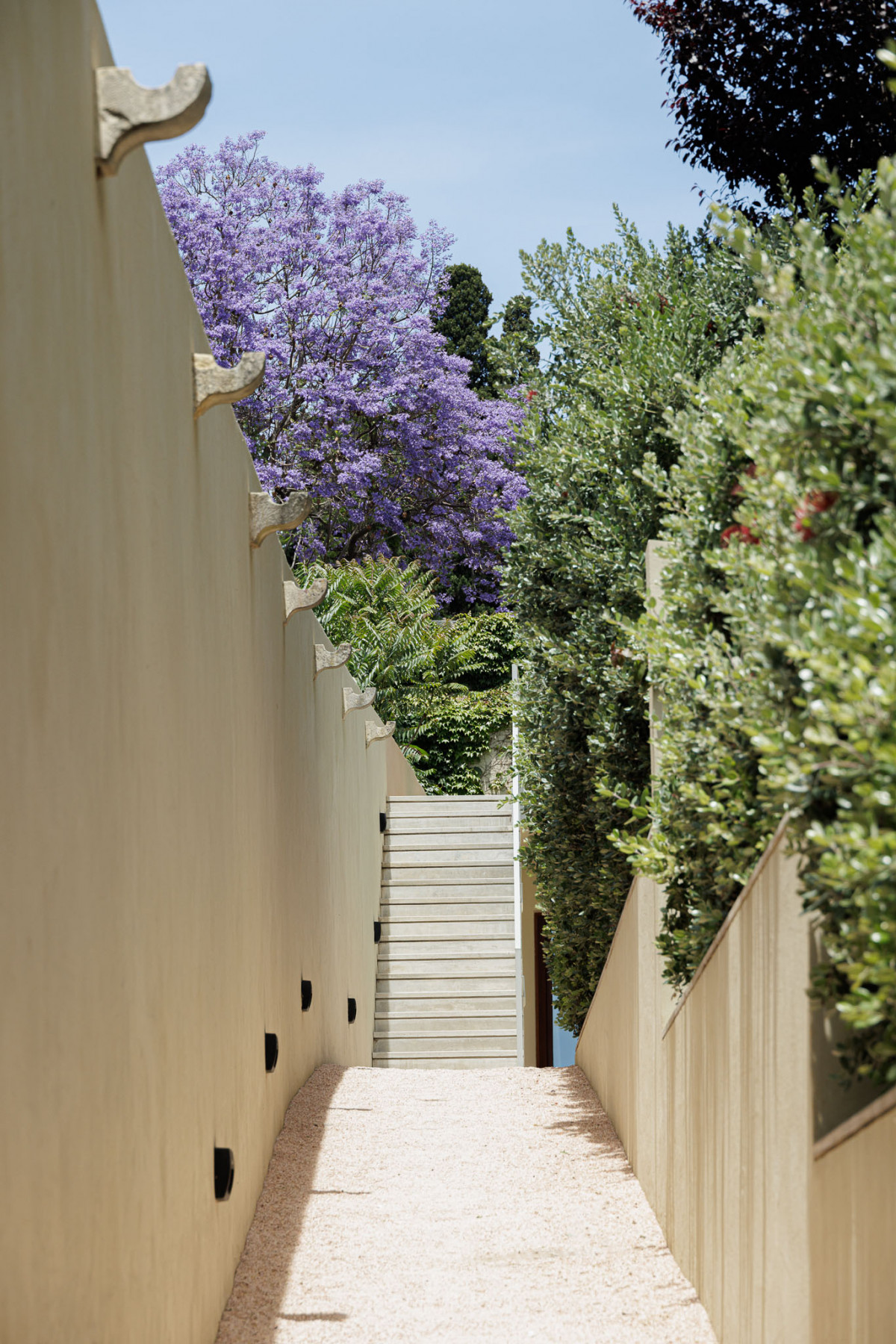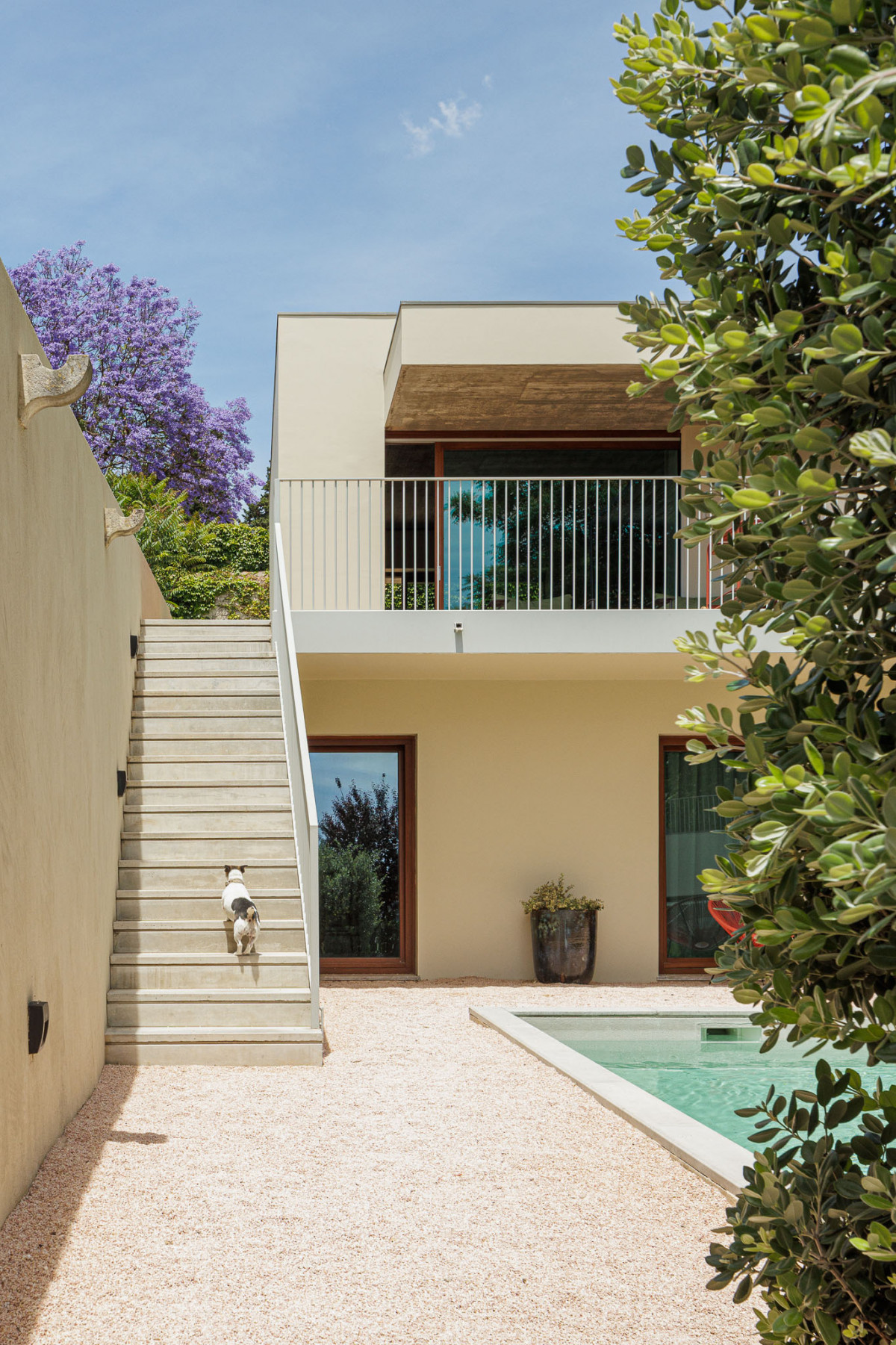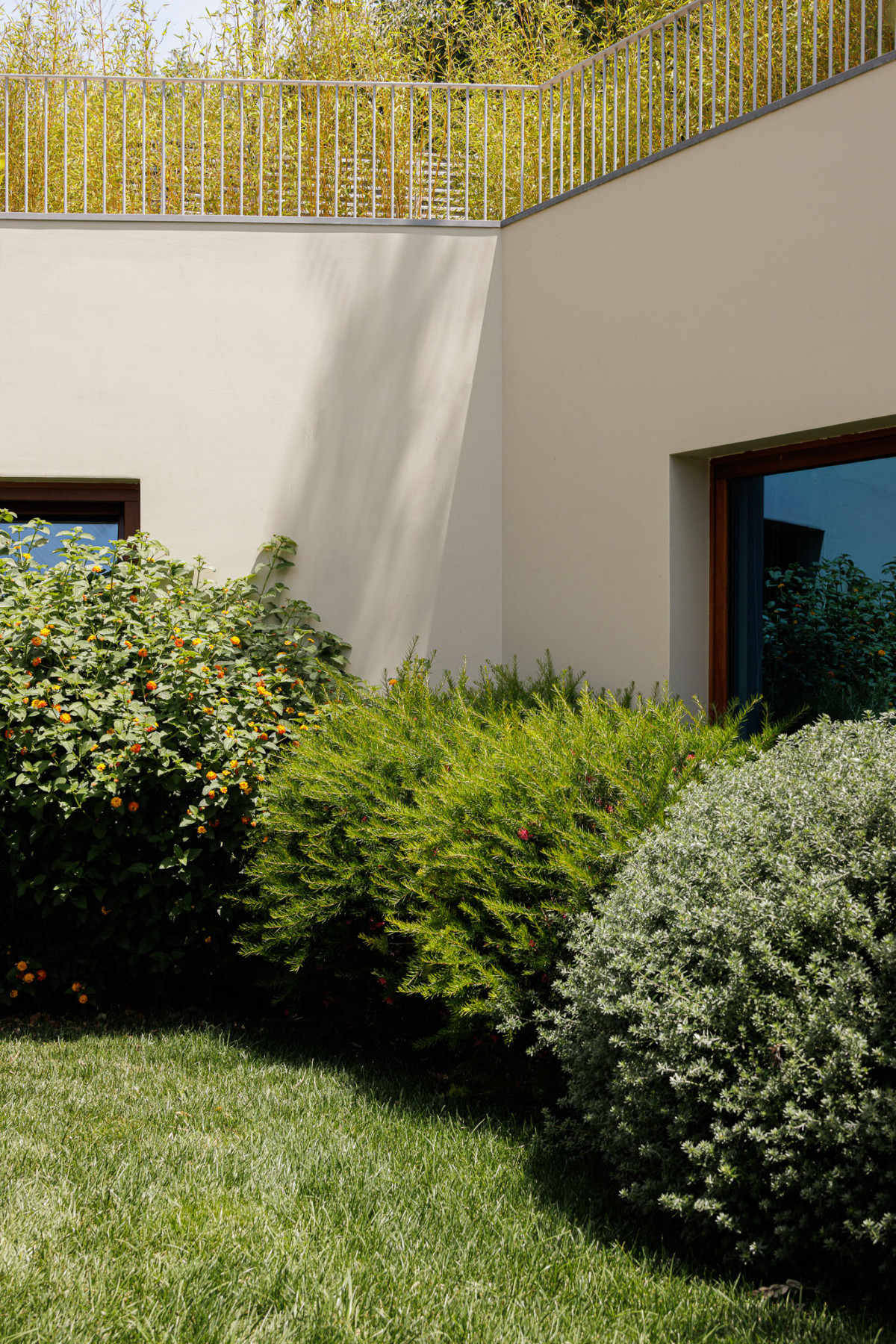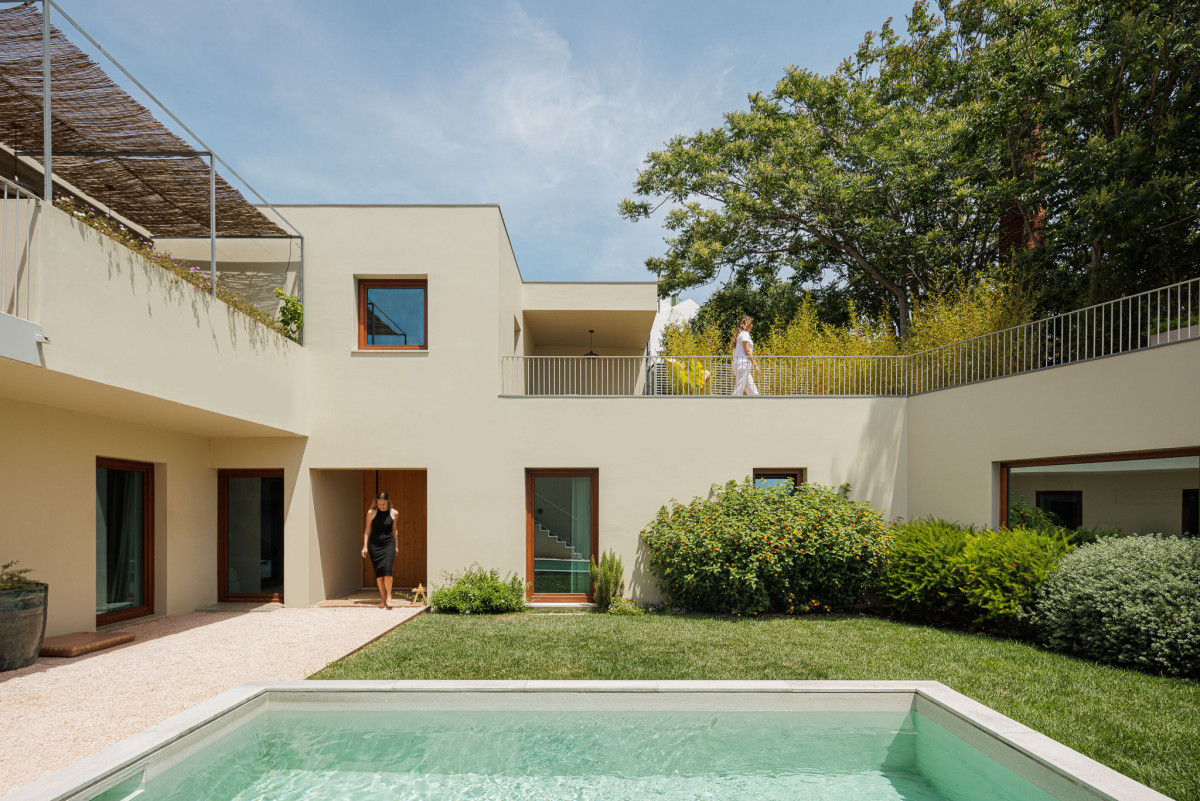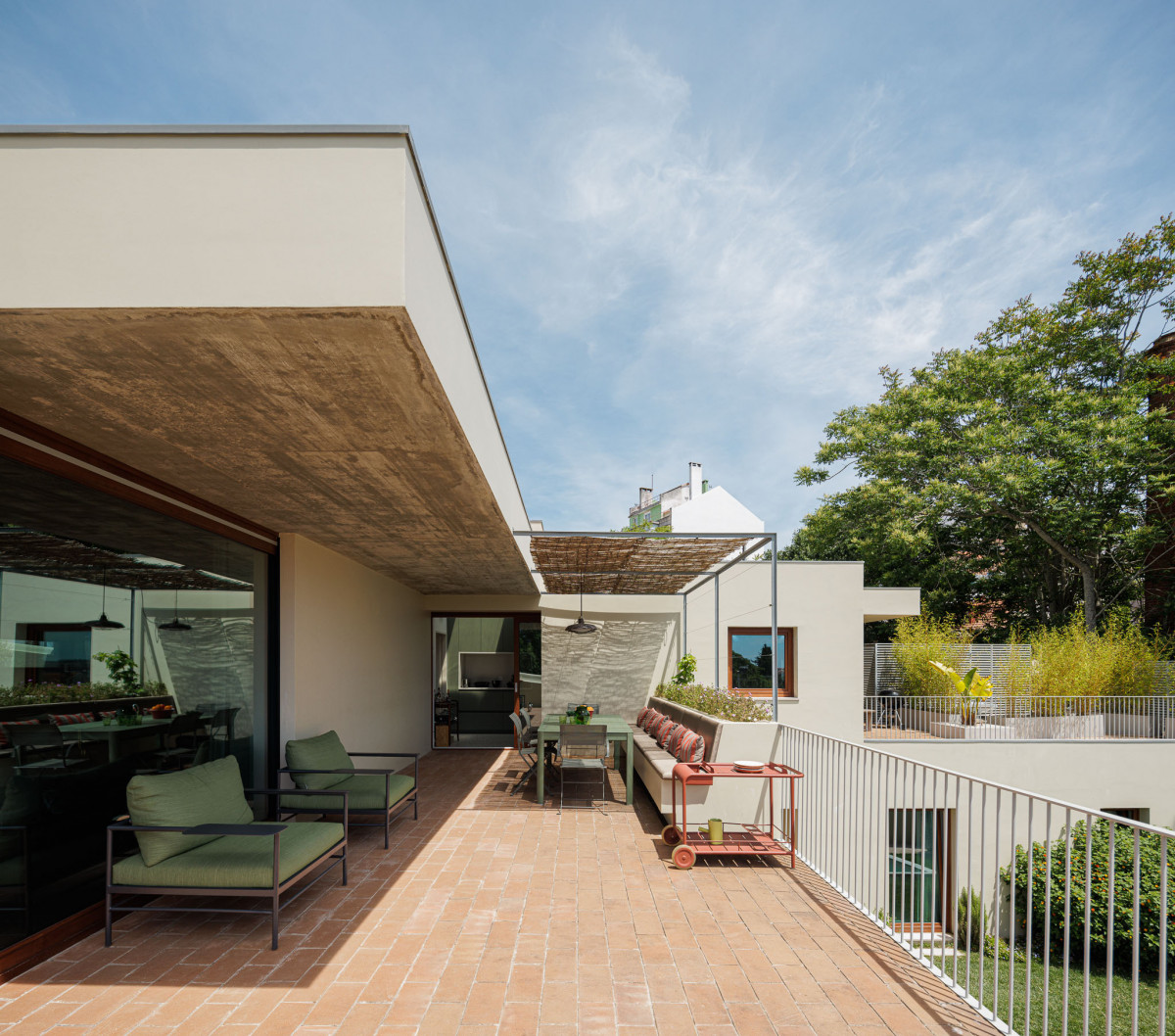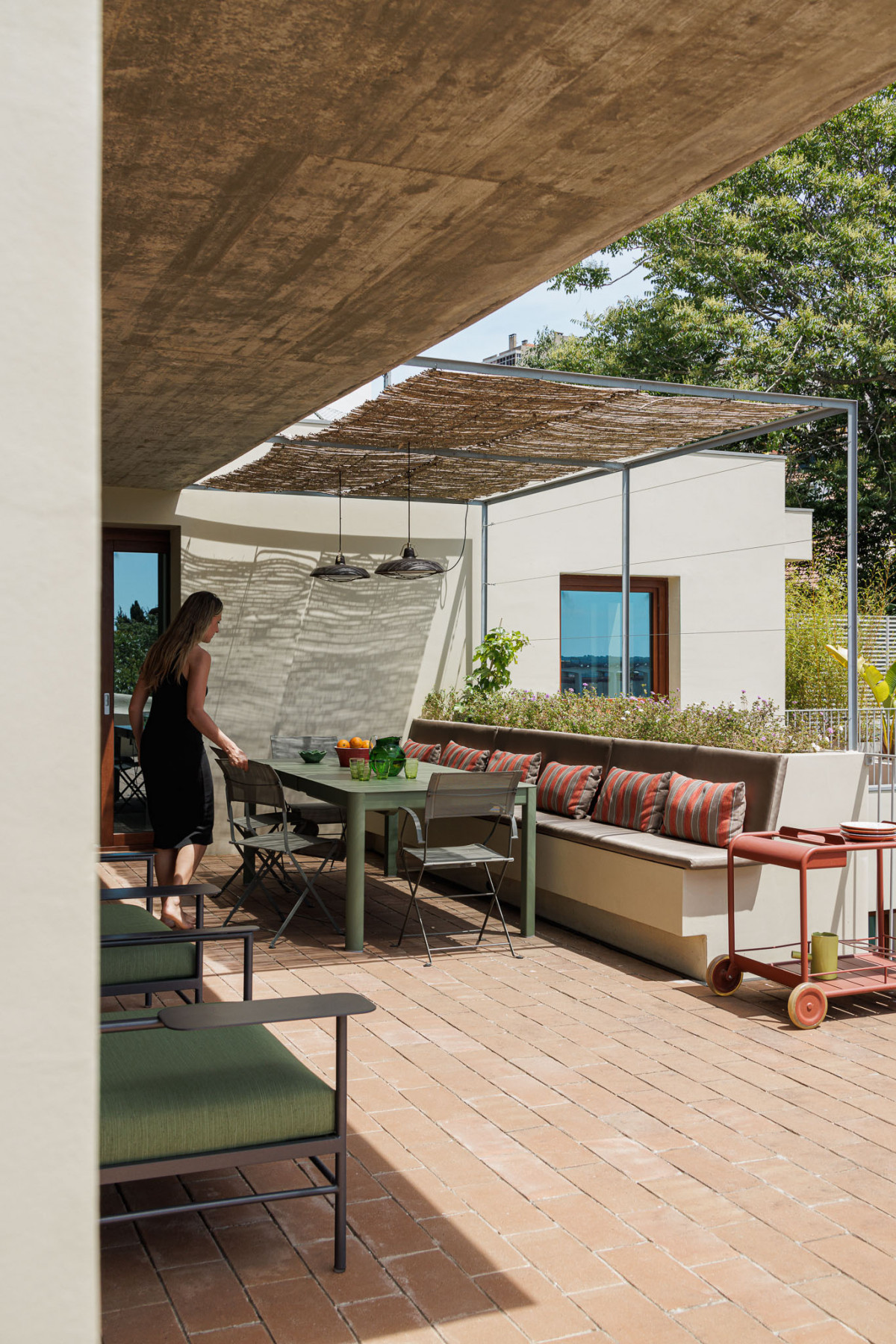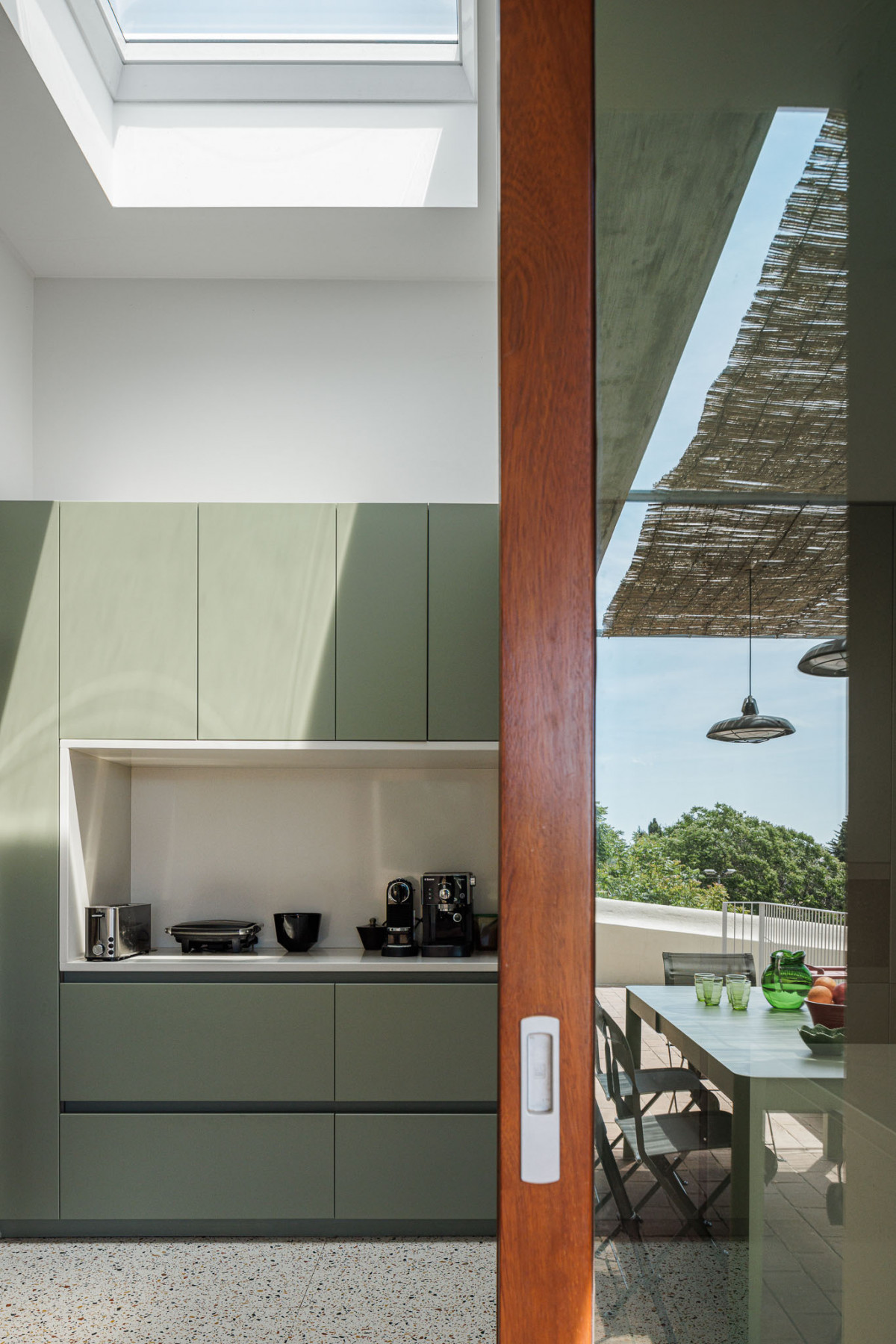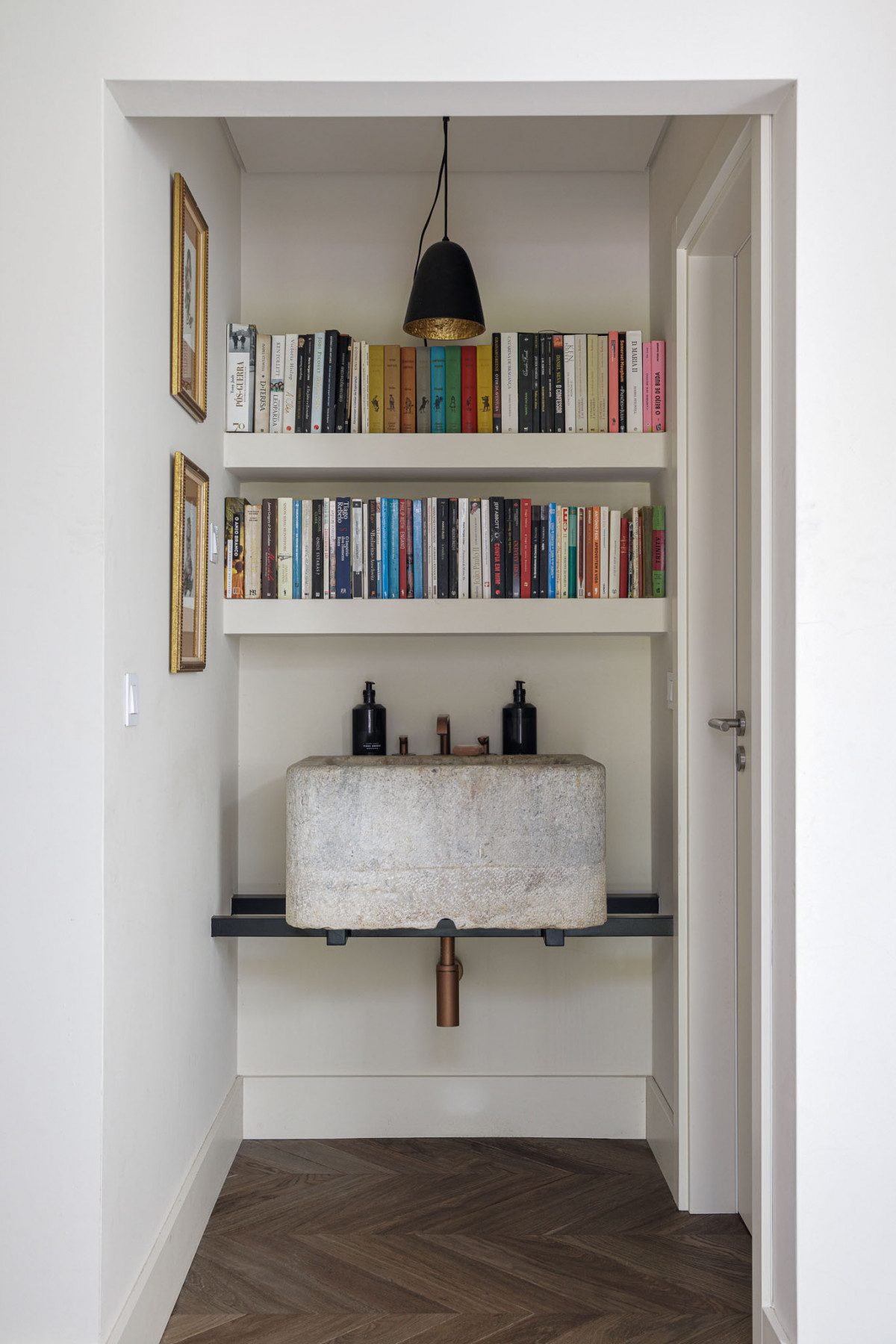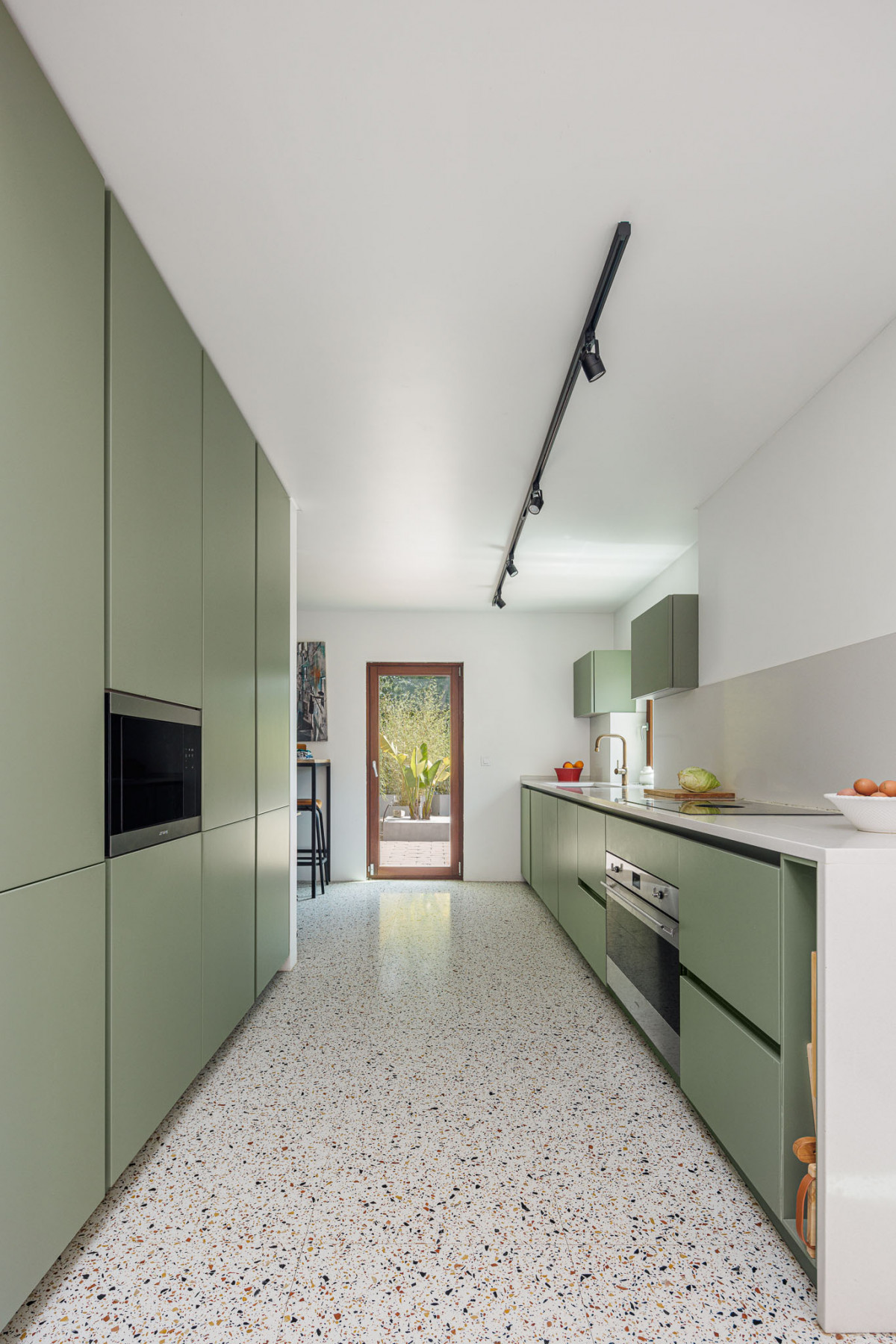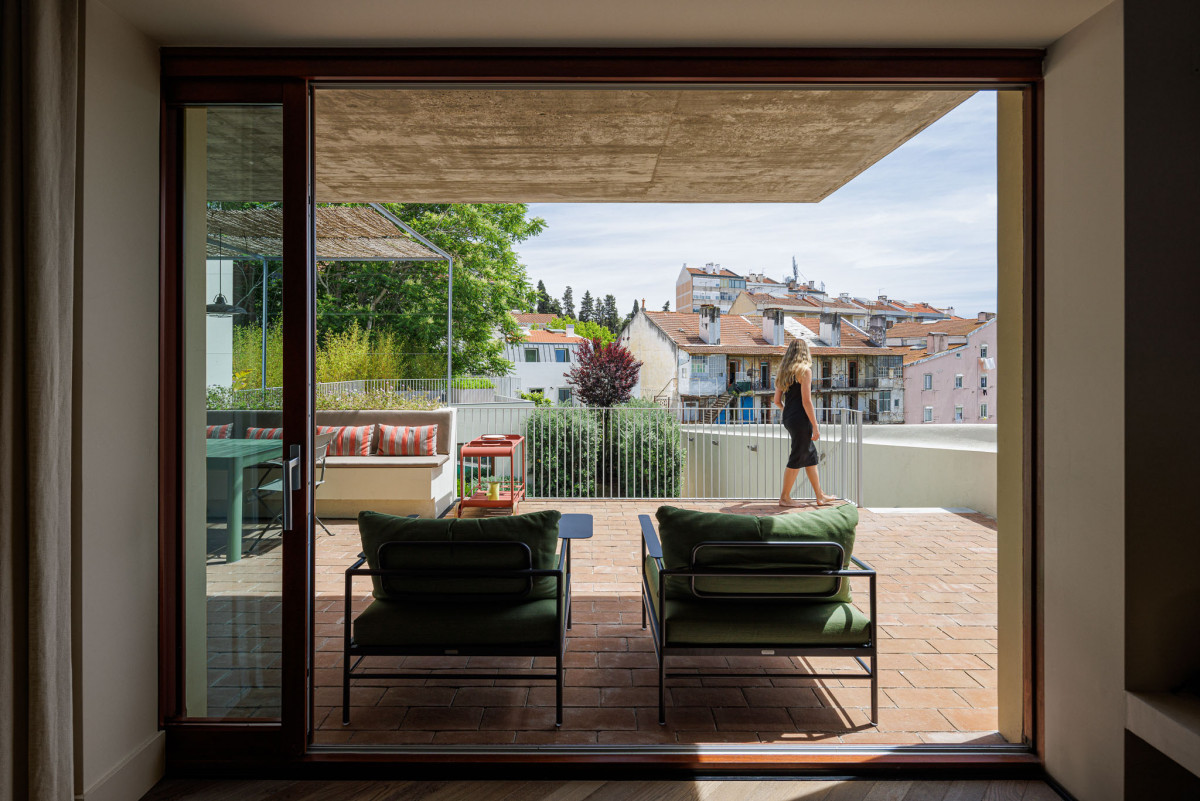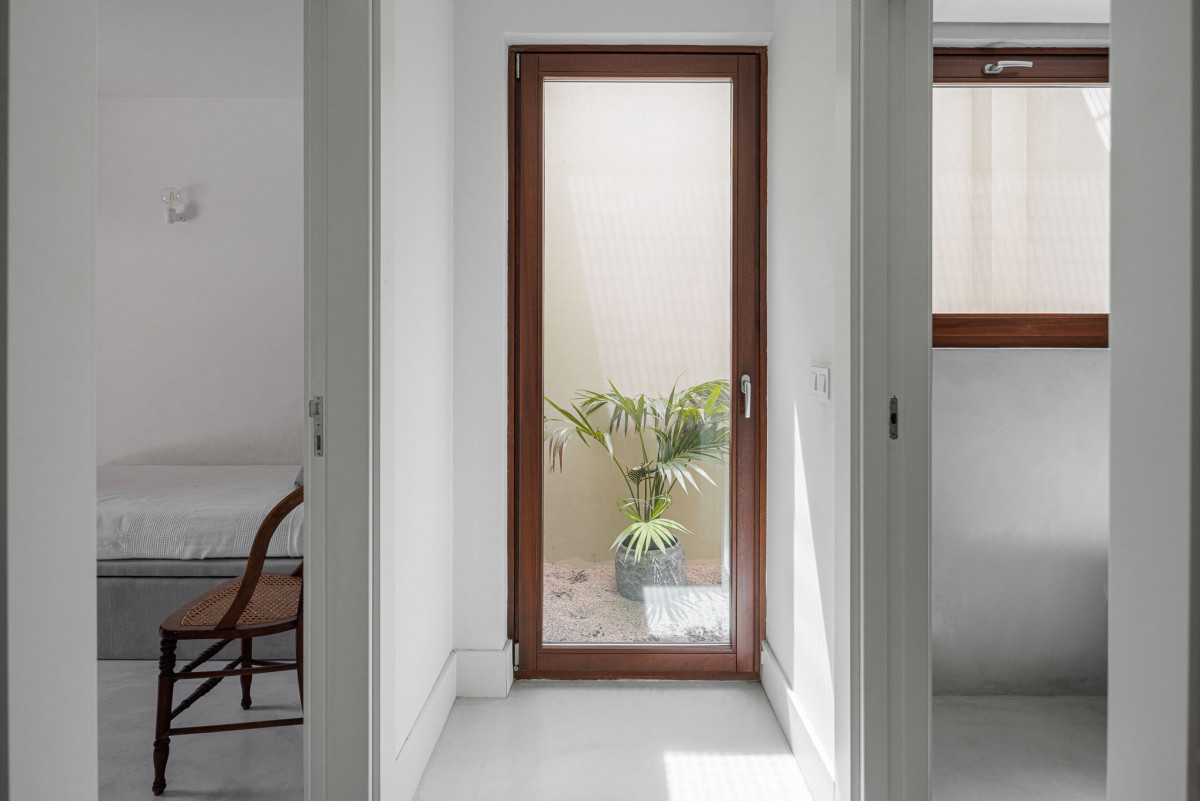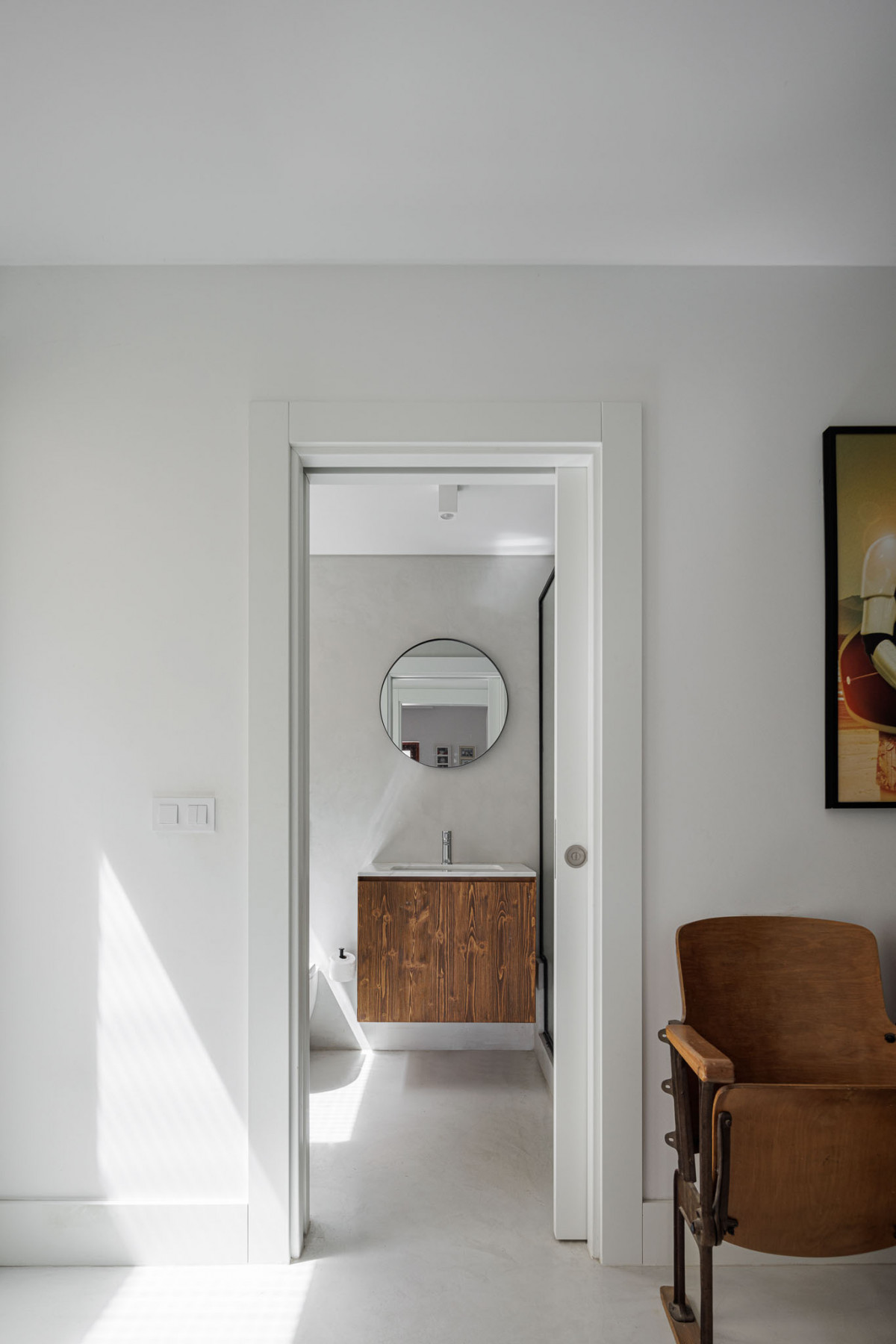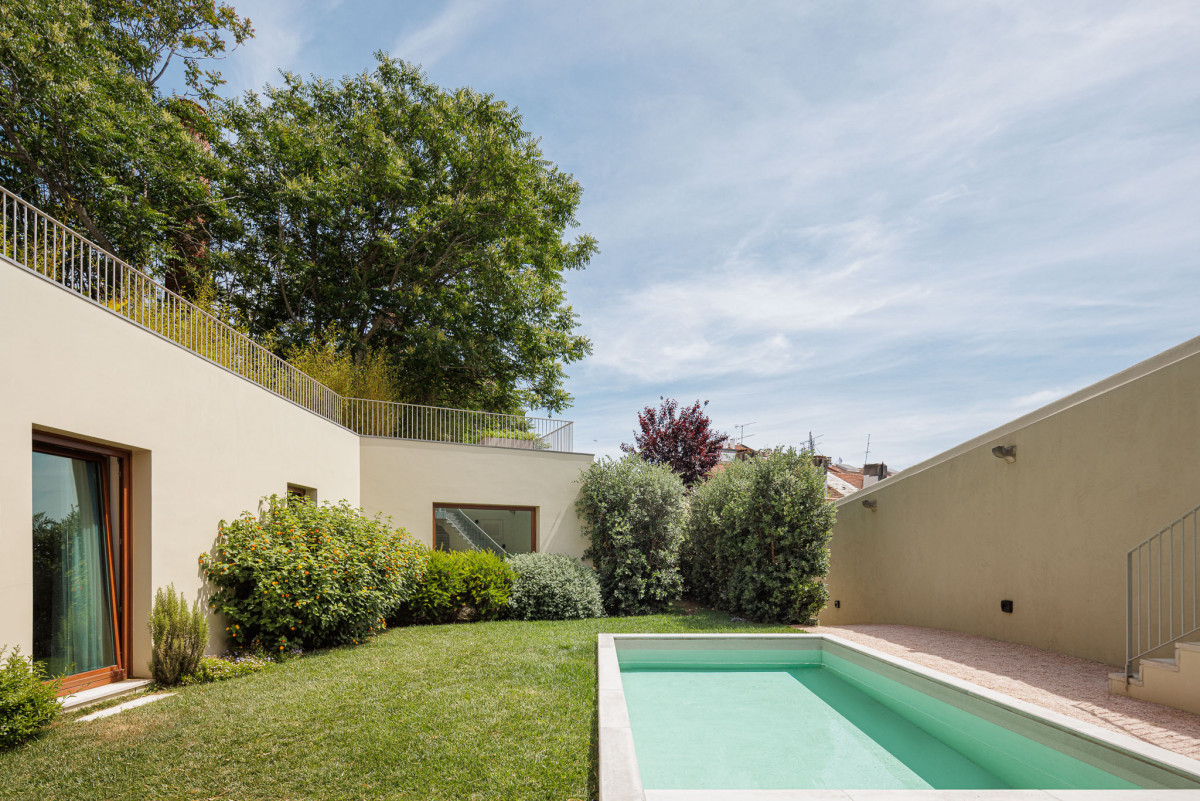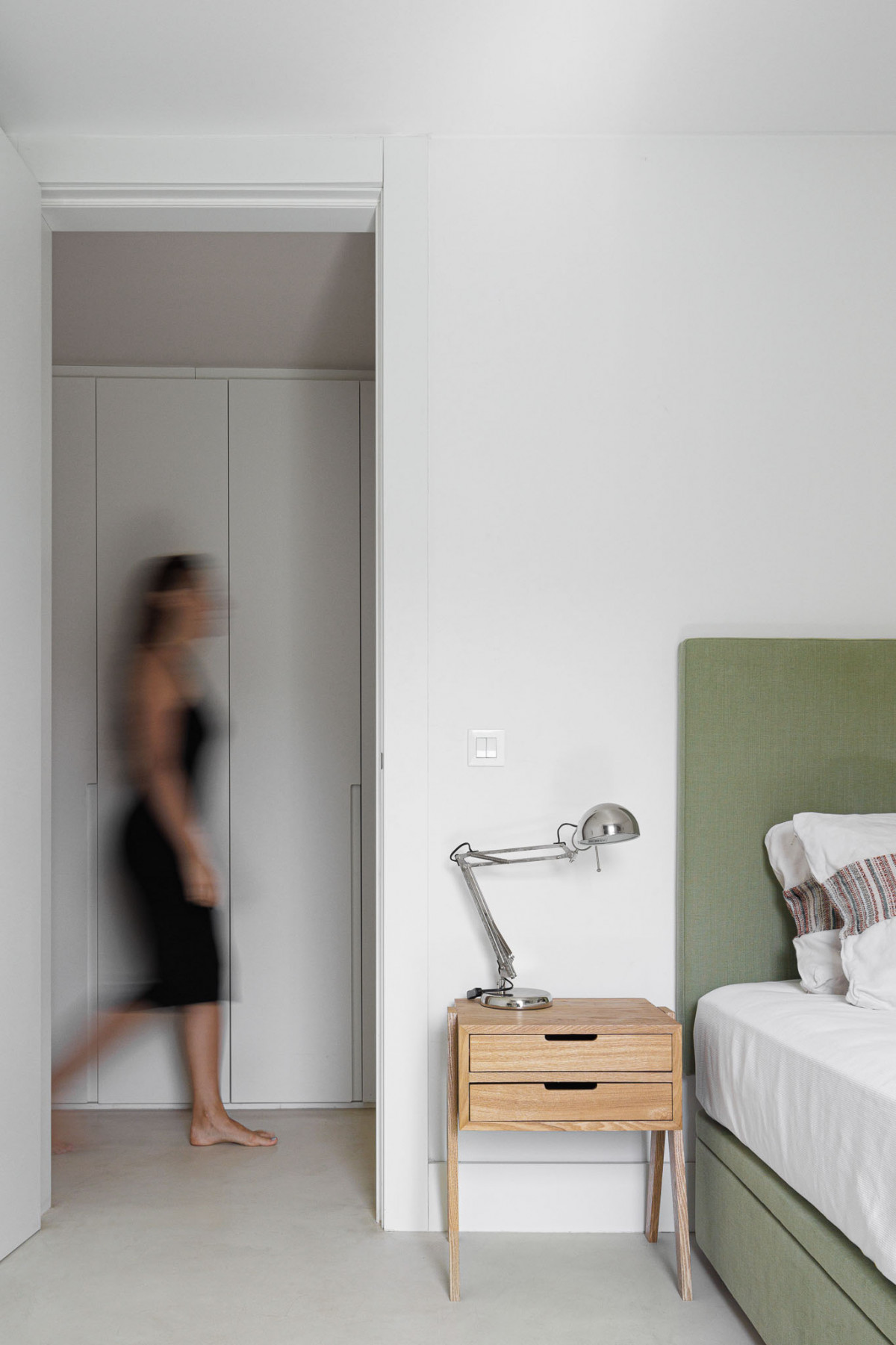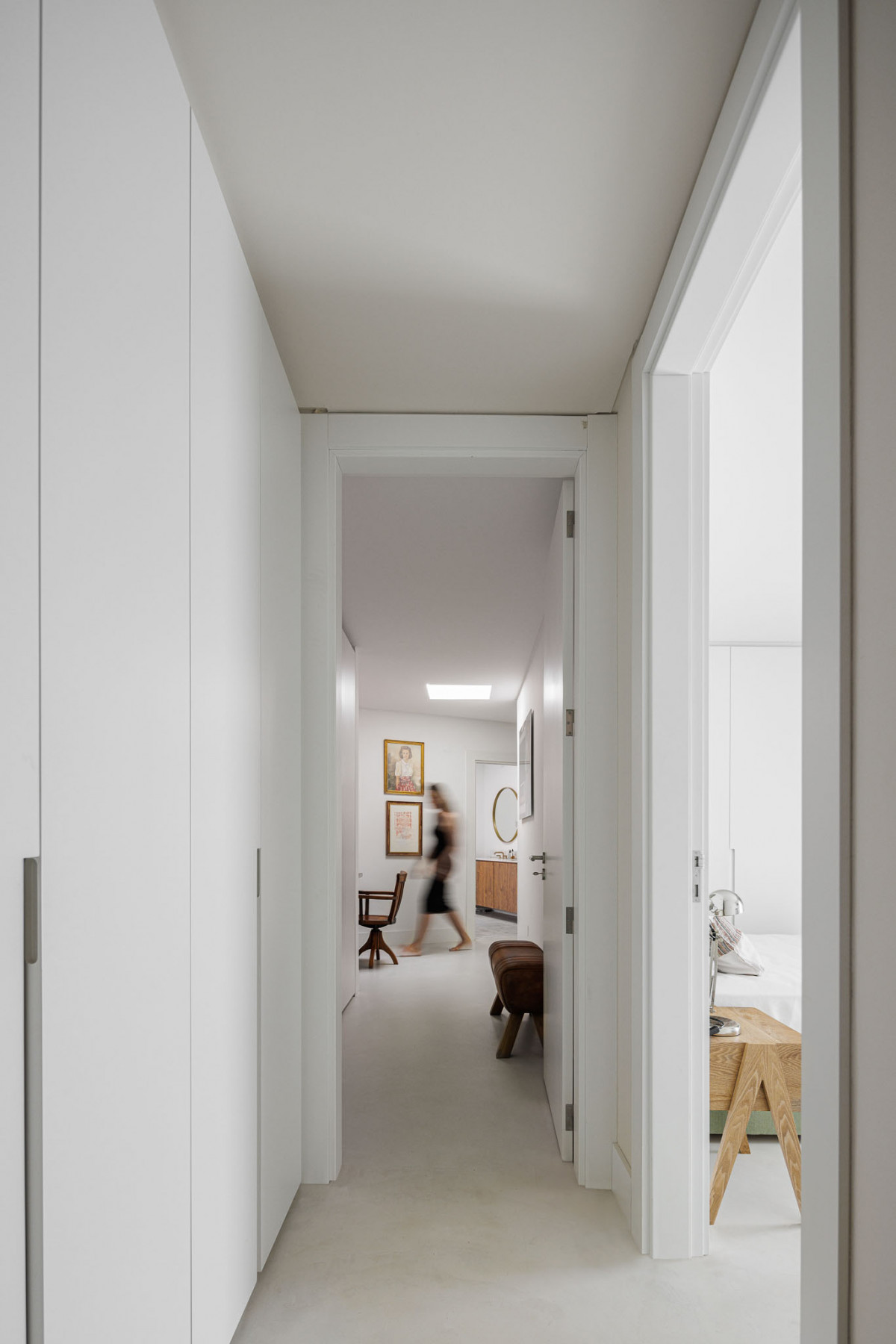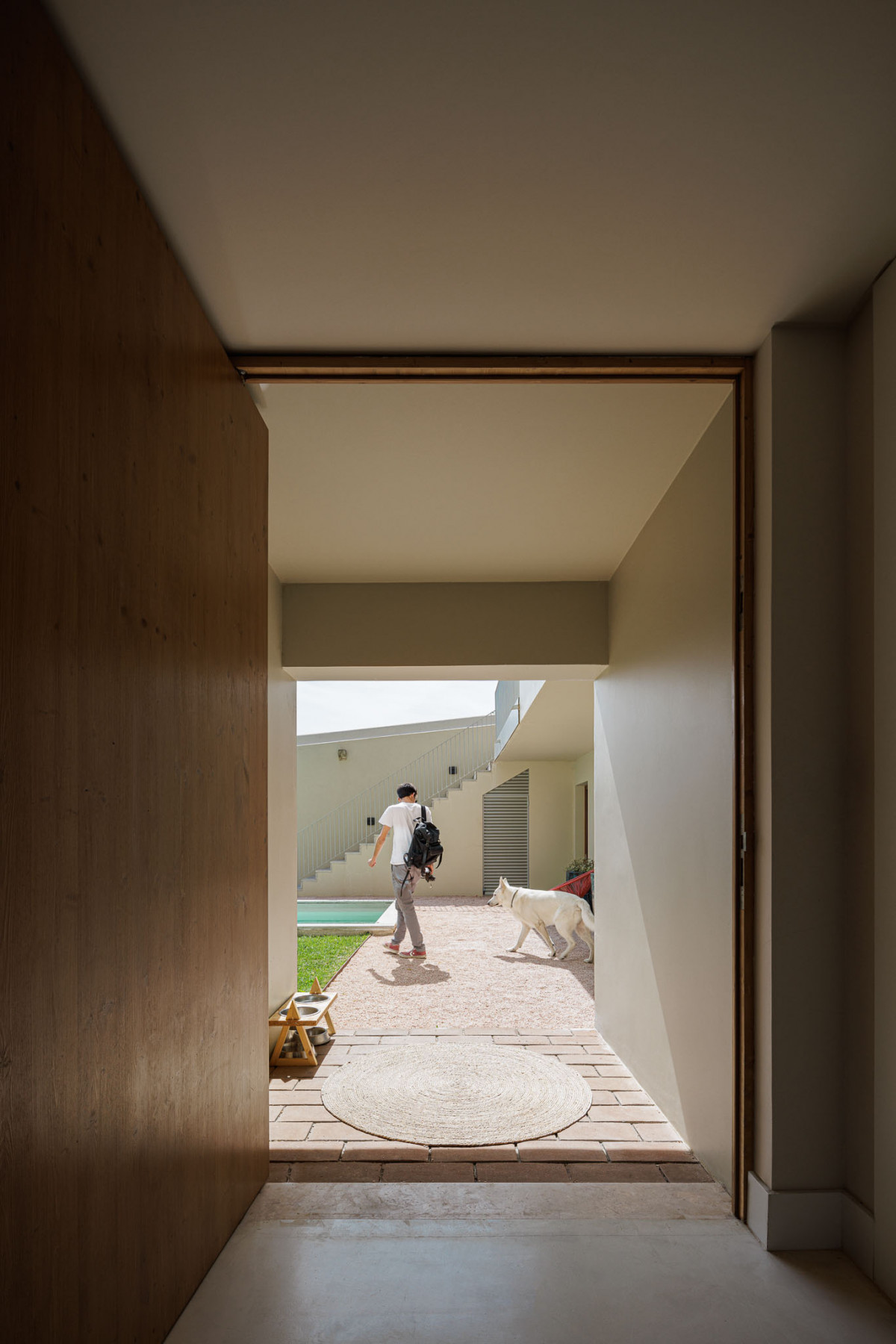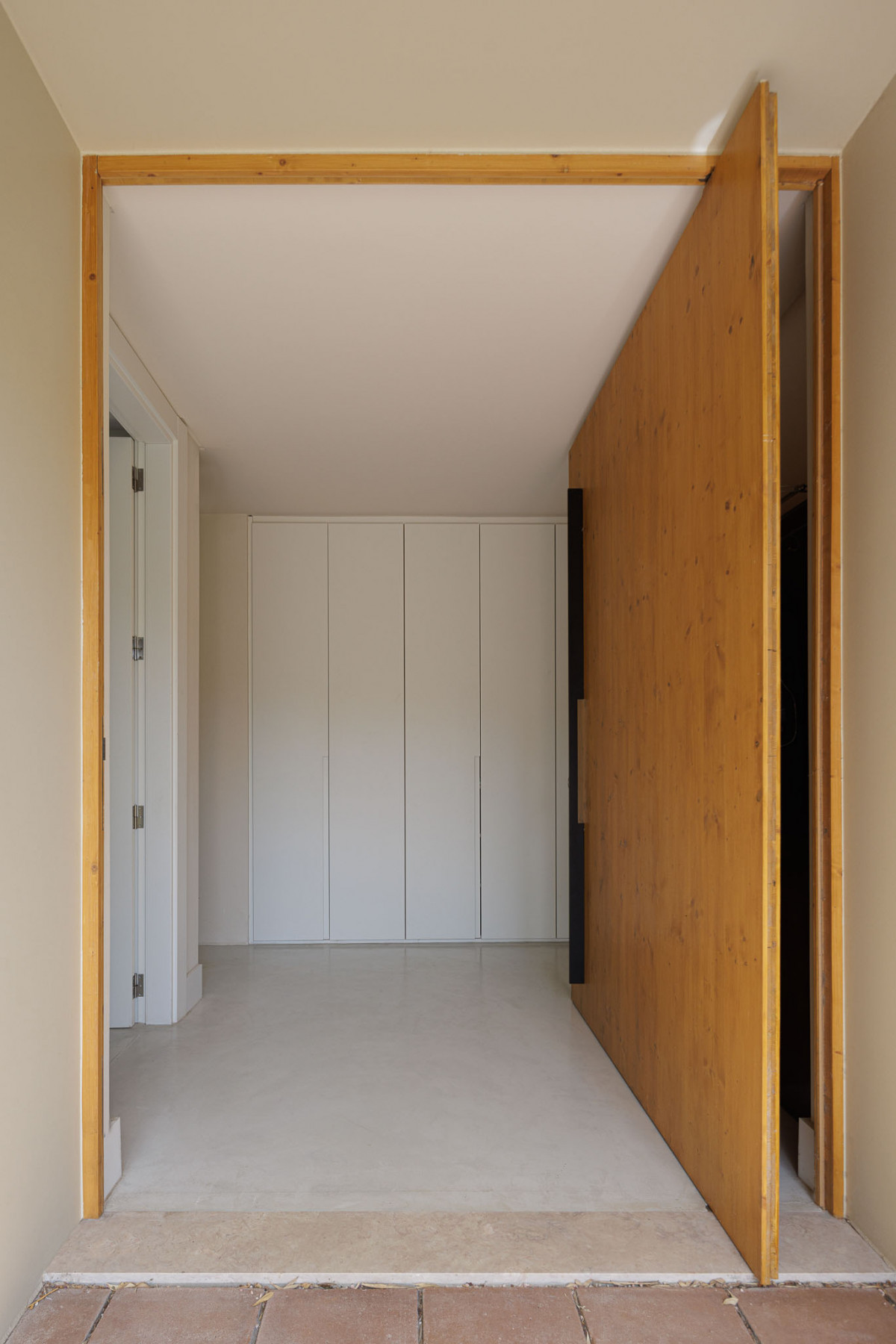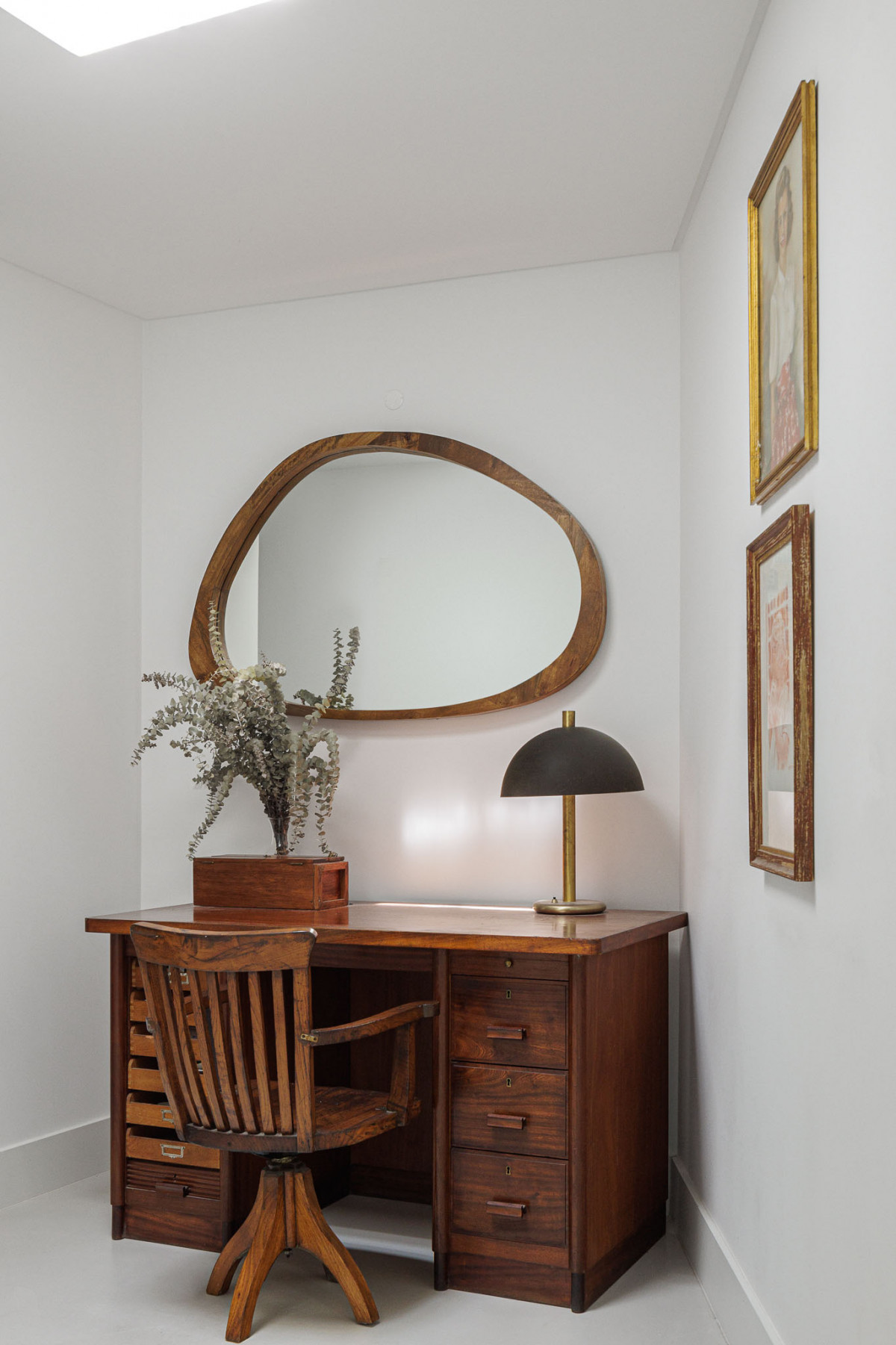 Adapting to the existing dimensions, the project was executed in two parts. The upper section of the home consists of common areas with open and interconnected living, dining and kitchen areas. A feeling of being outdoors has been created and enhanced using large, glazed windows. The lower level of the housing unit includes five suites — one of them independent — that overlooks the garden and the pool.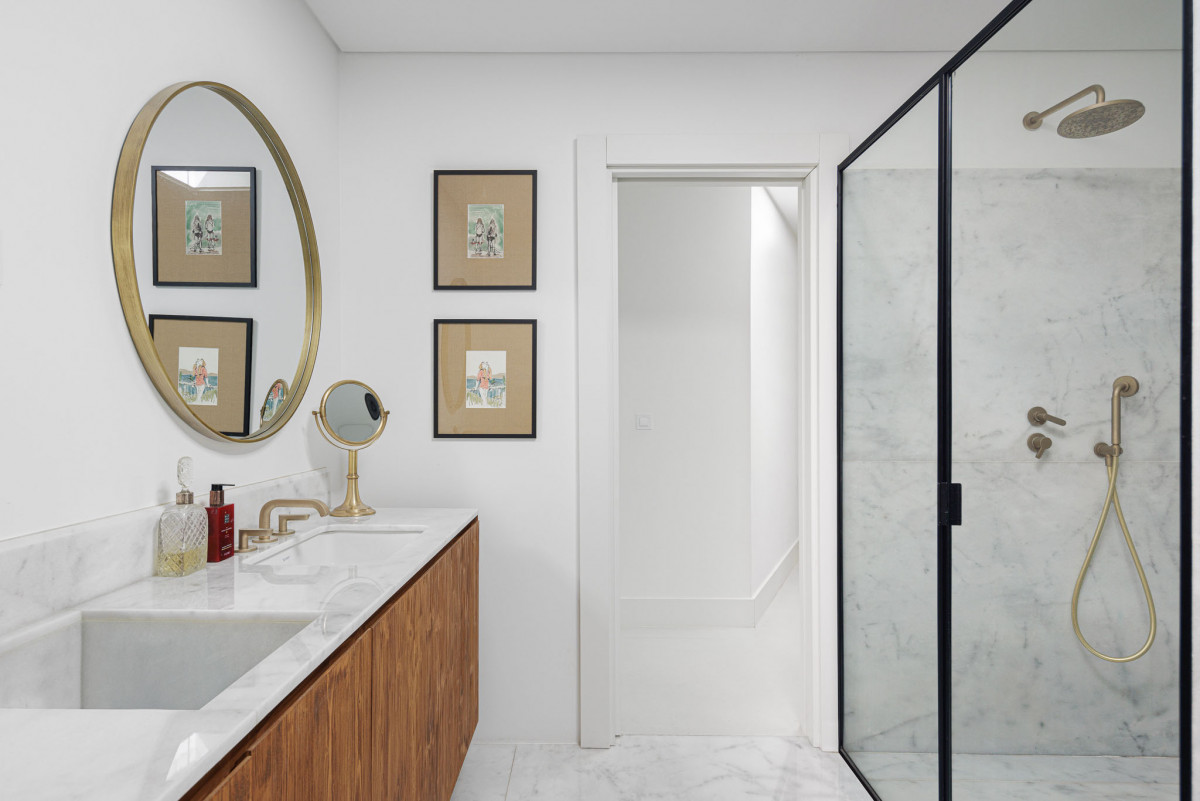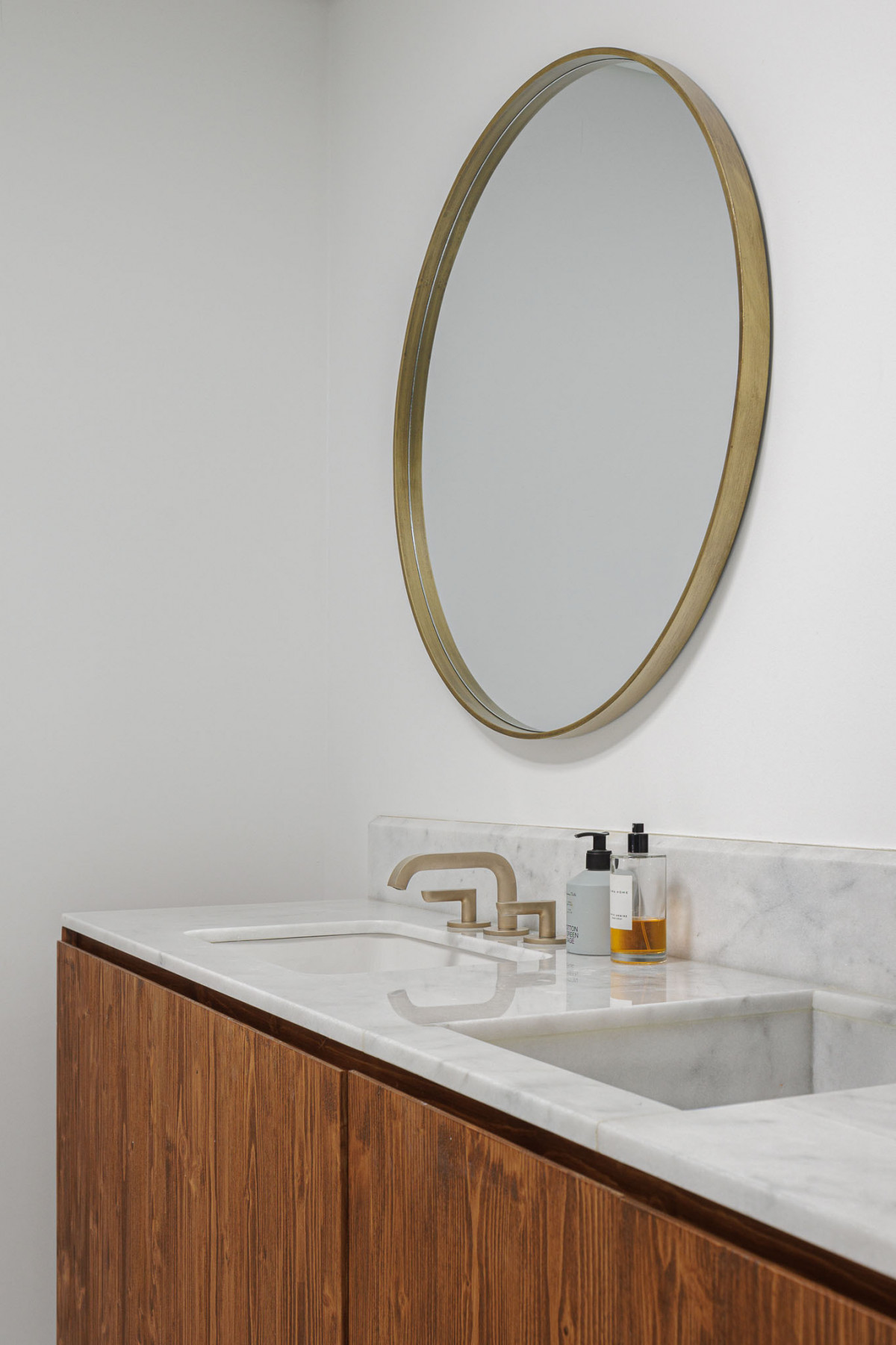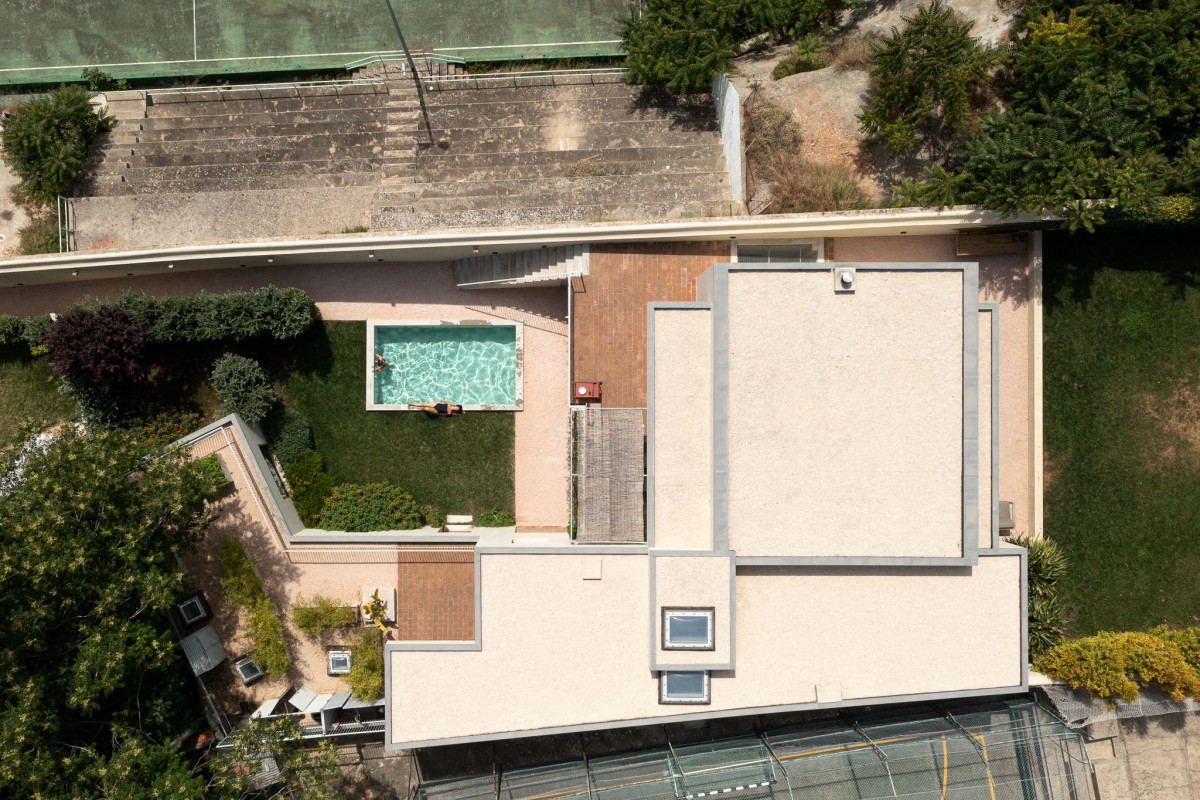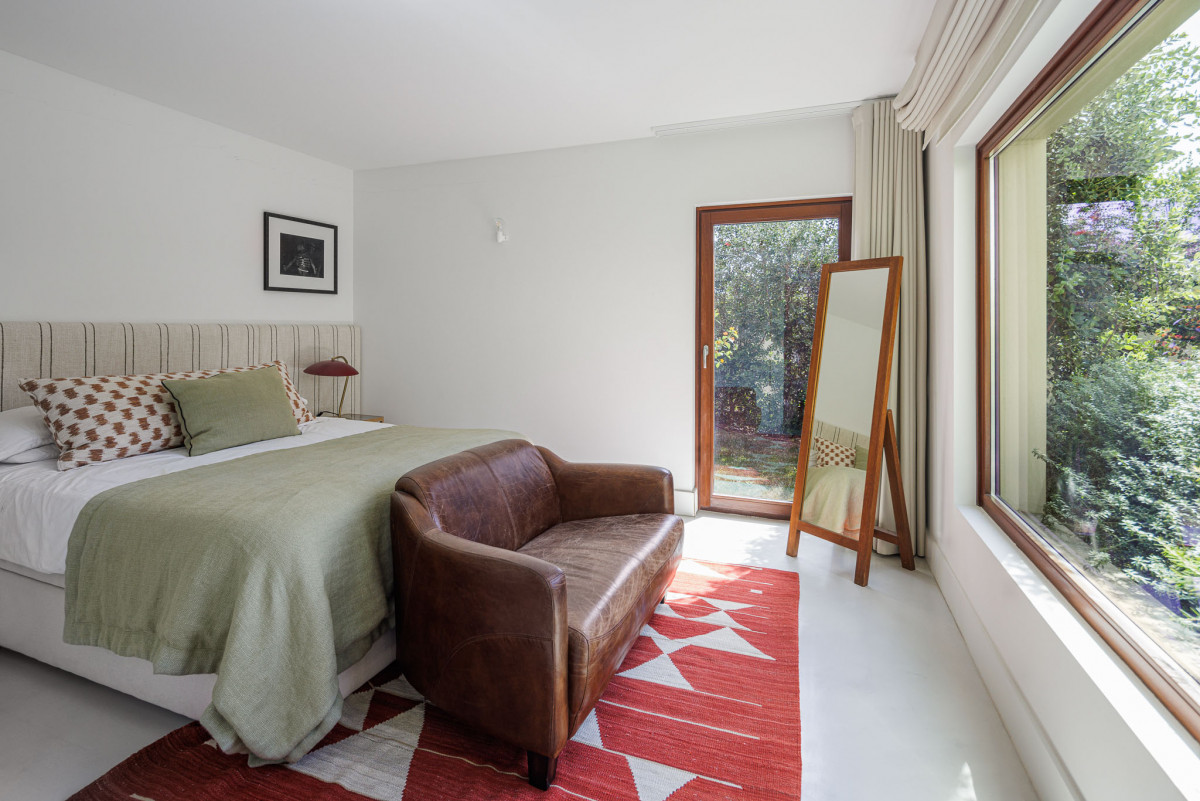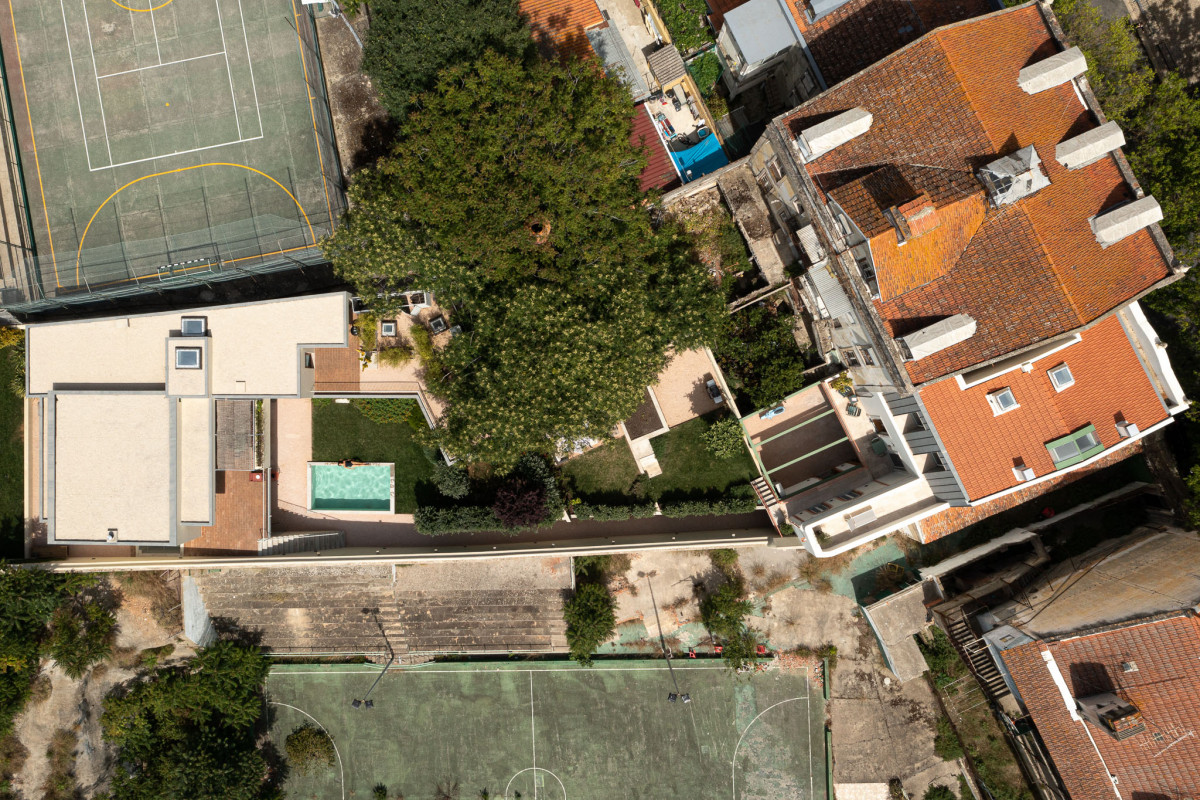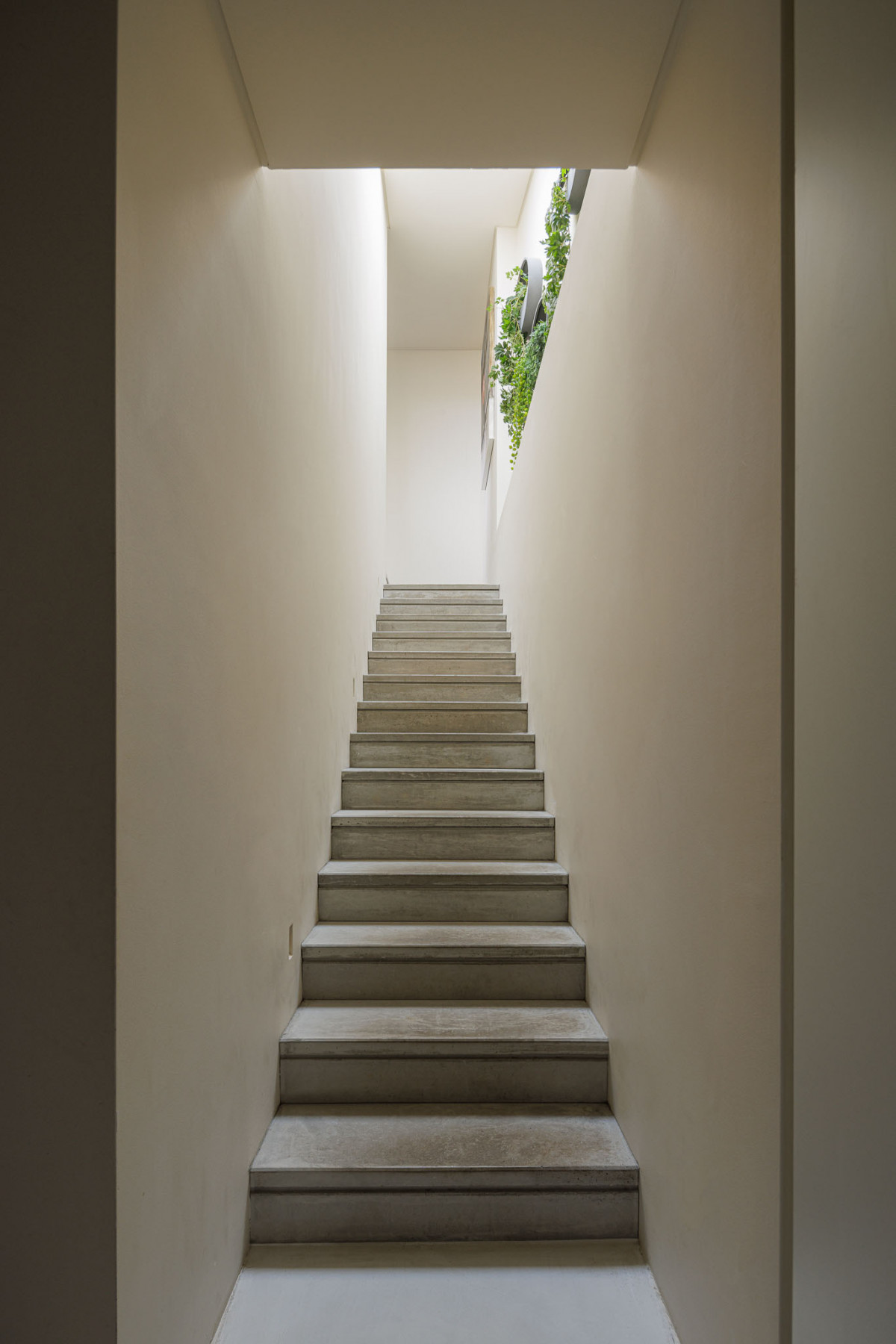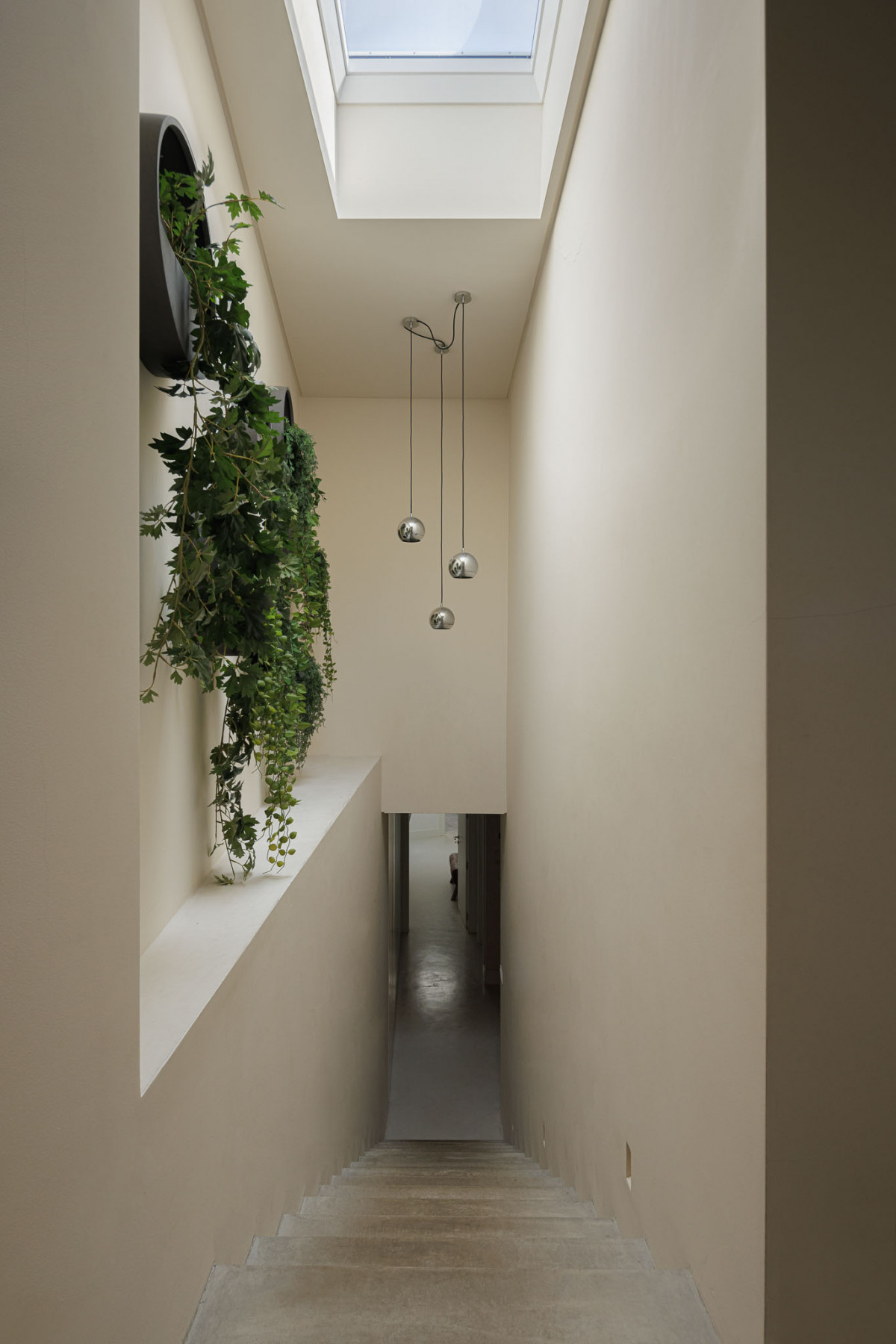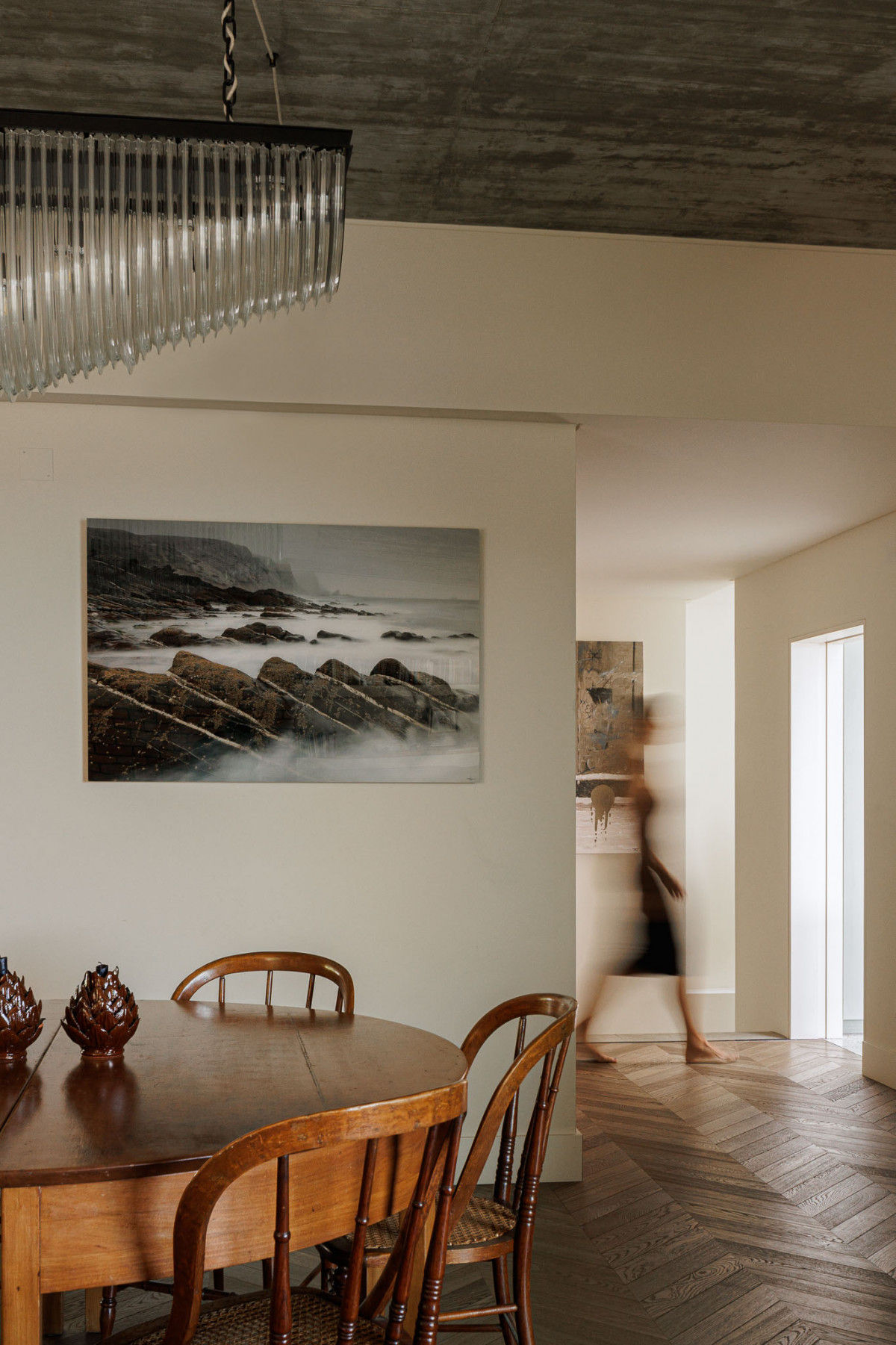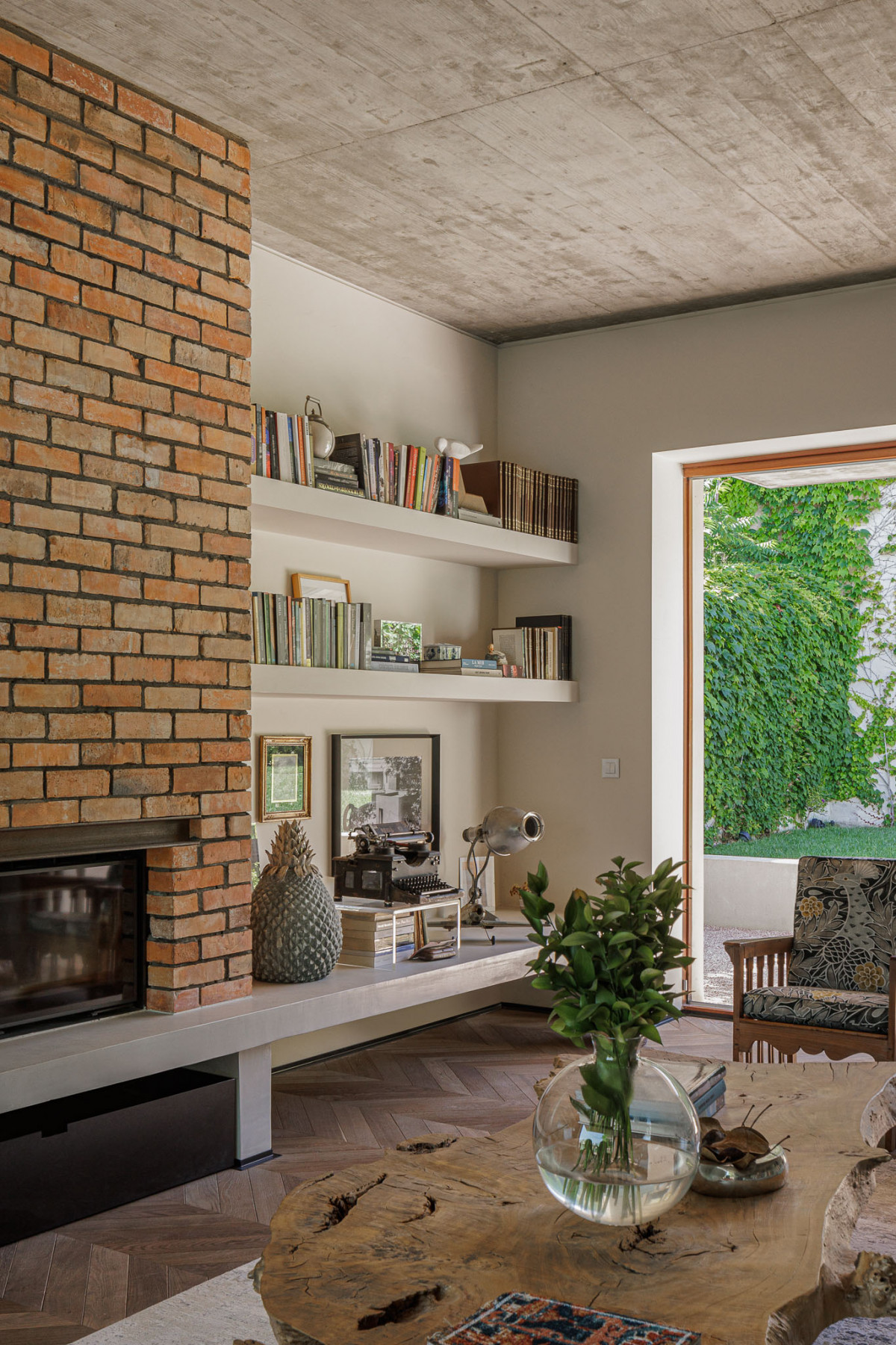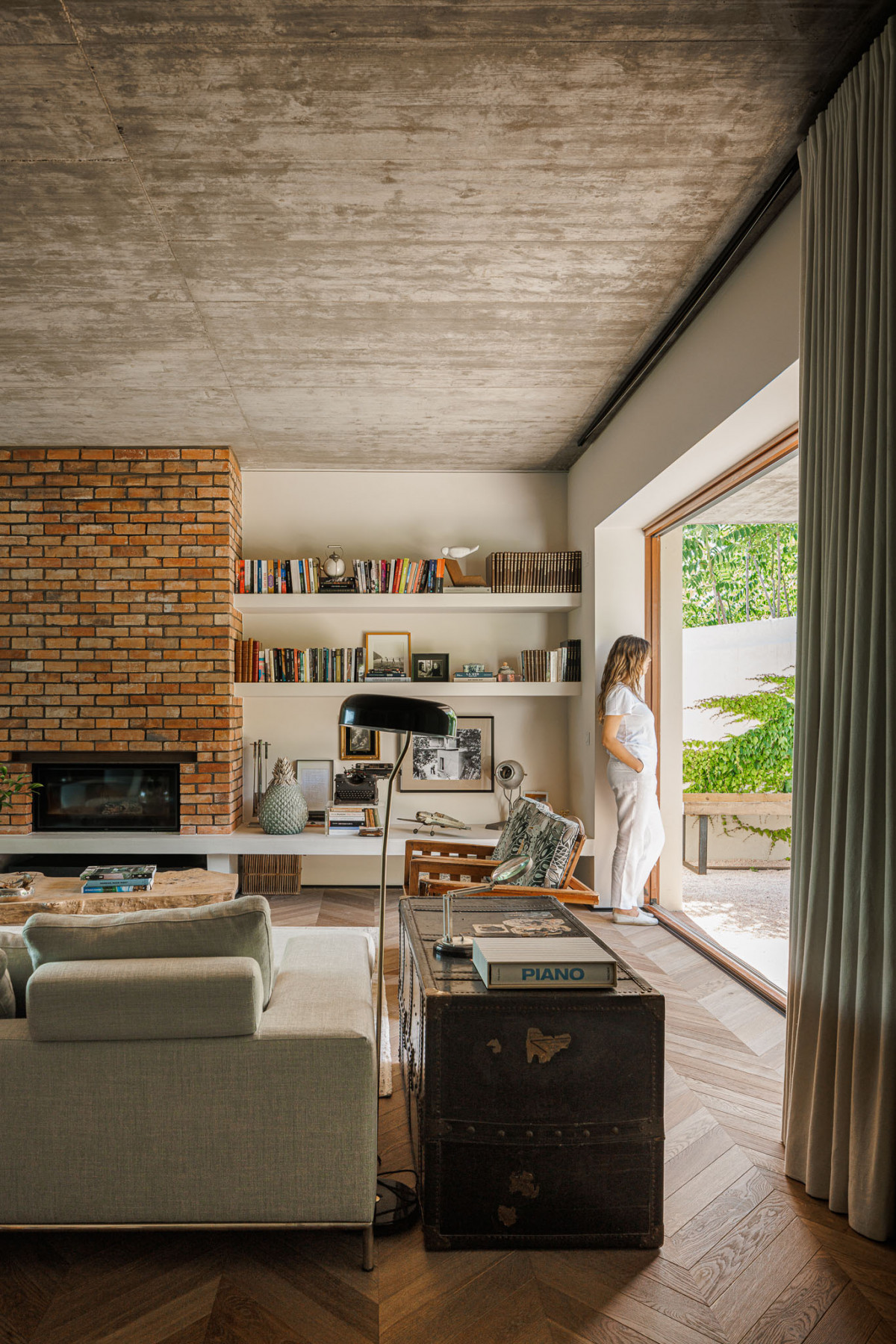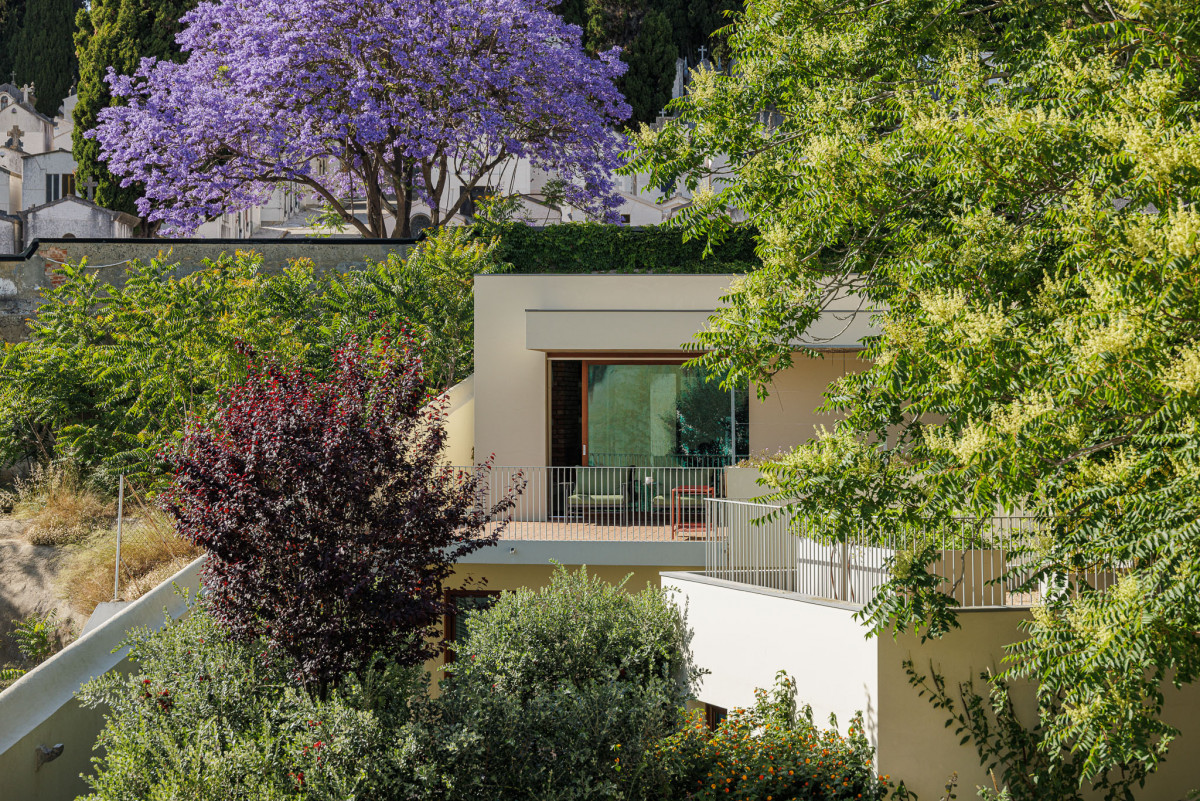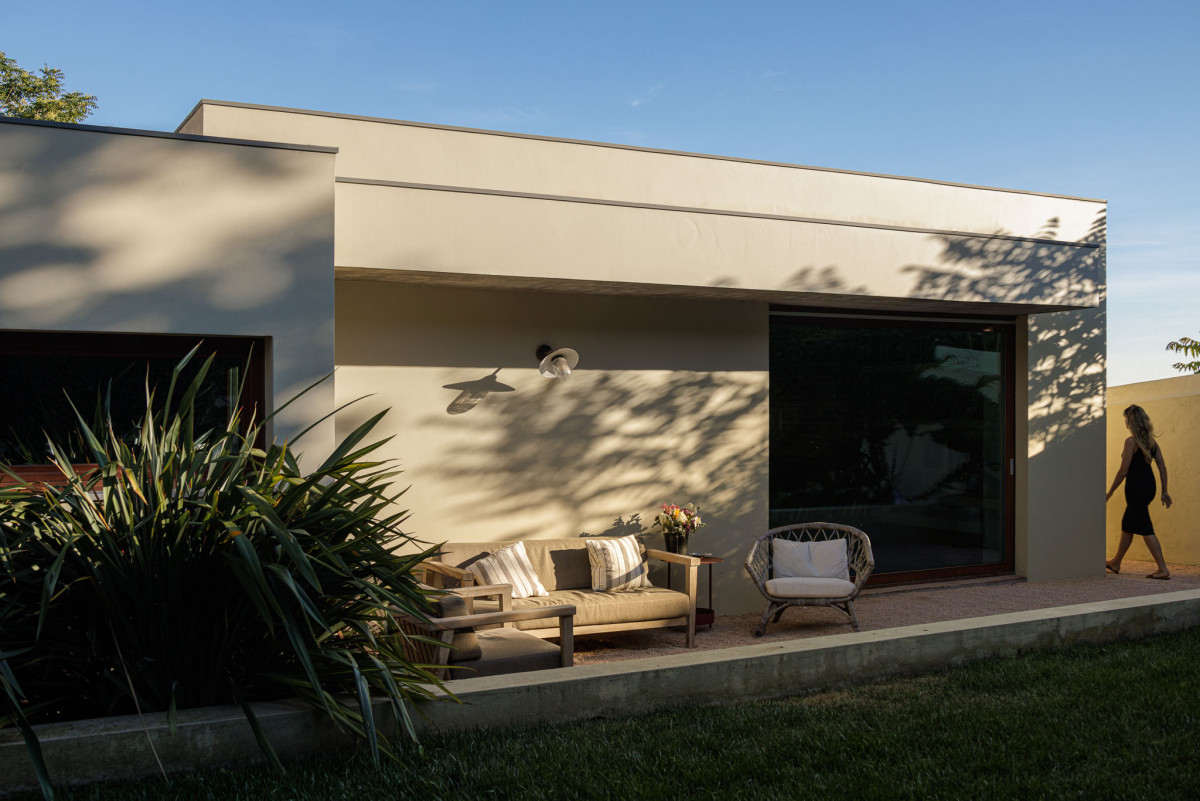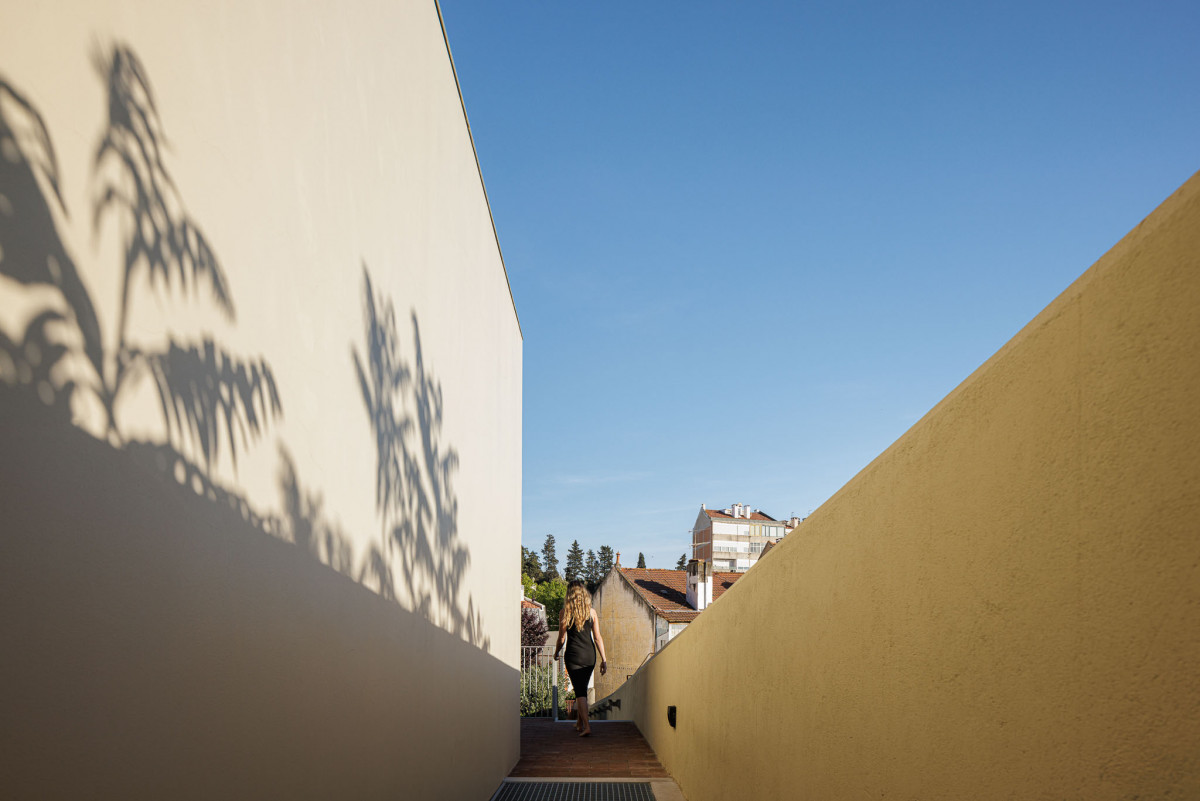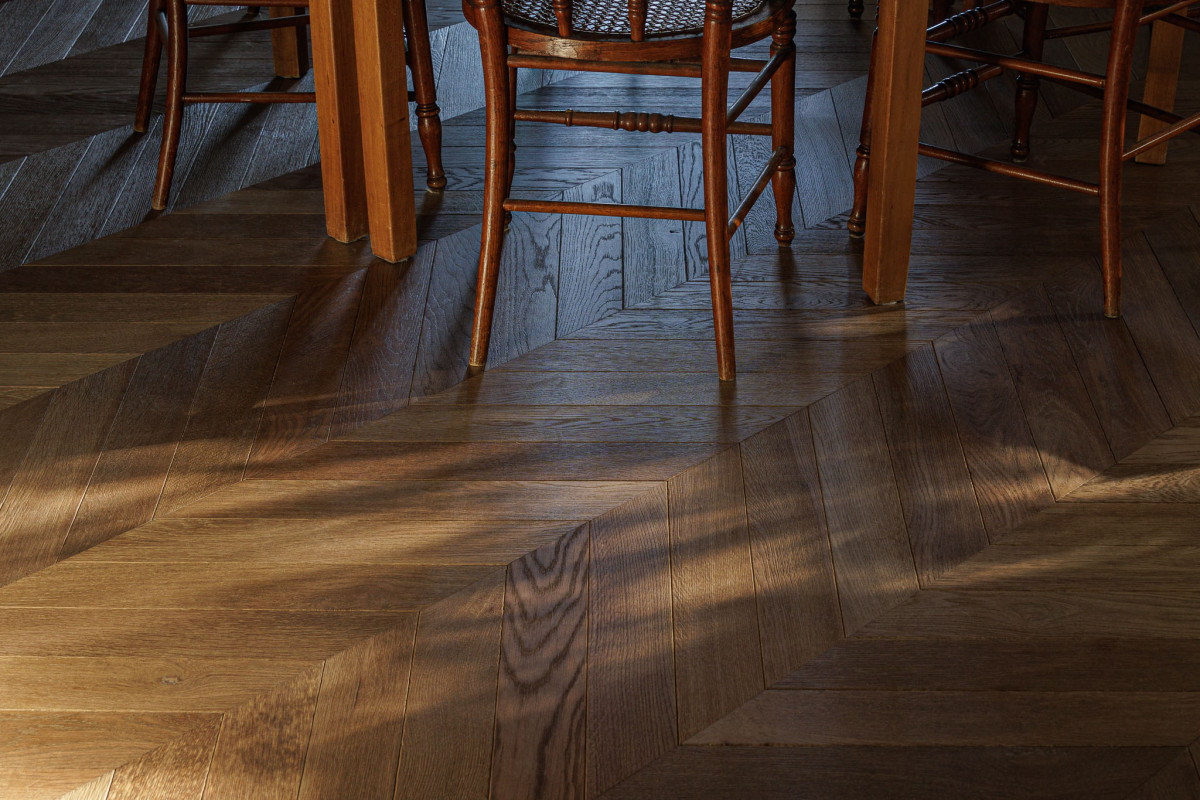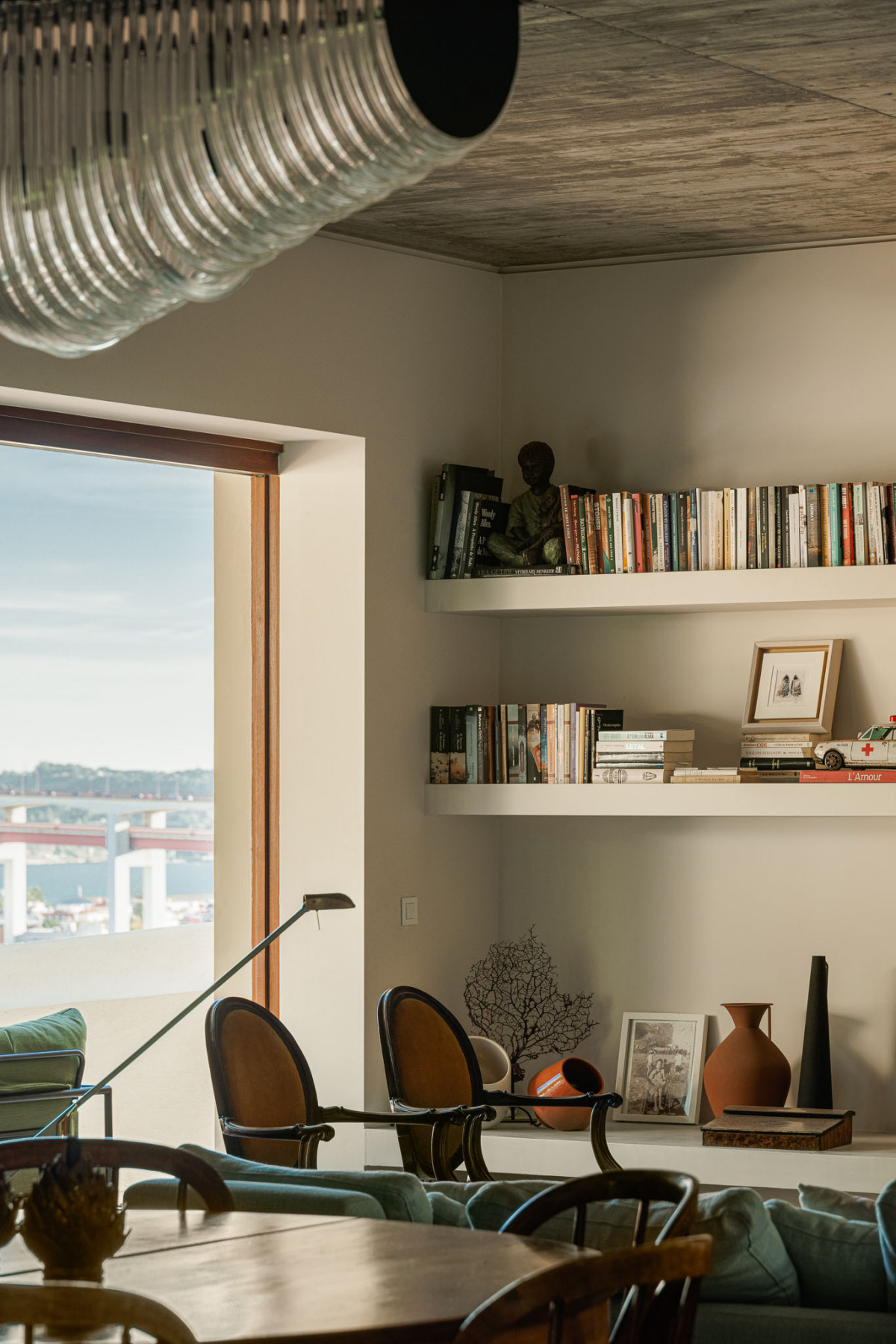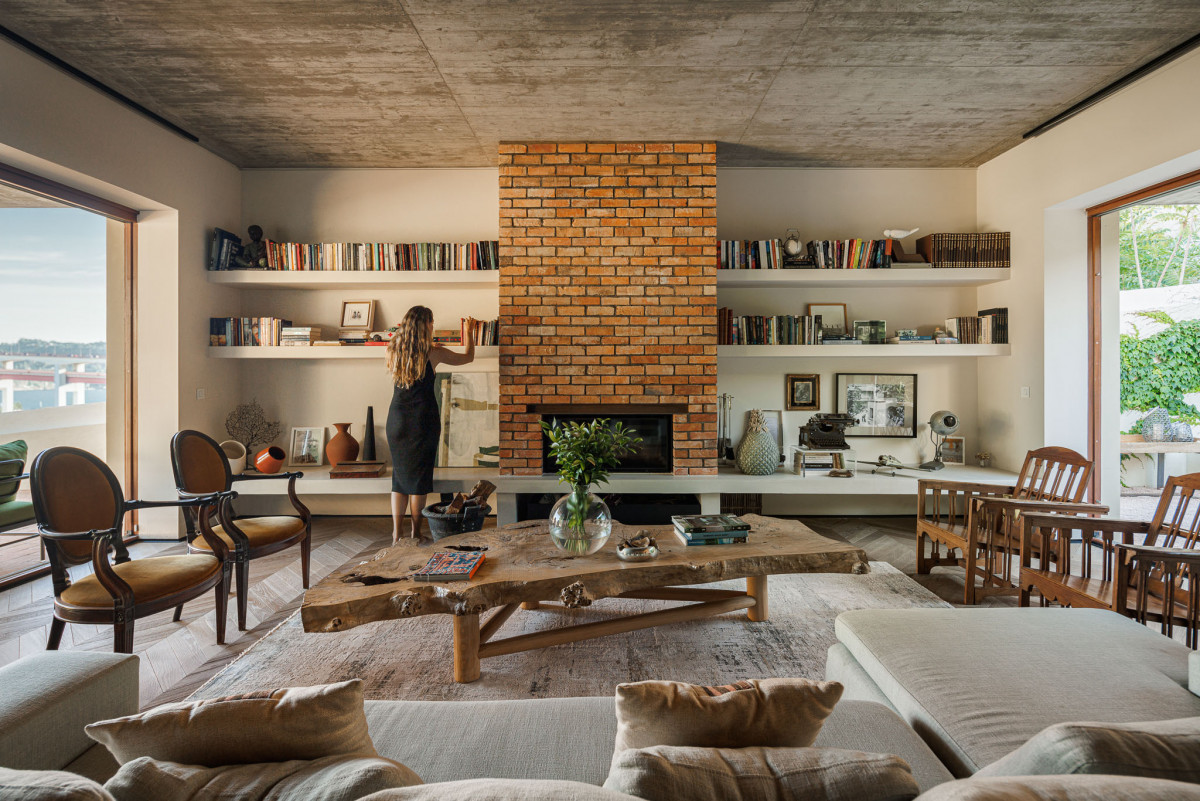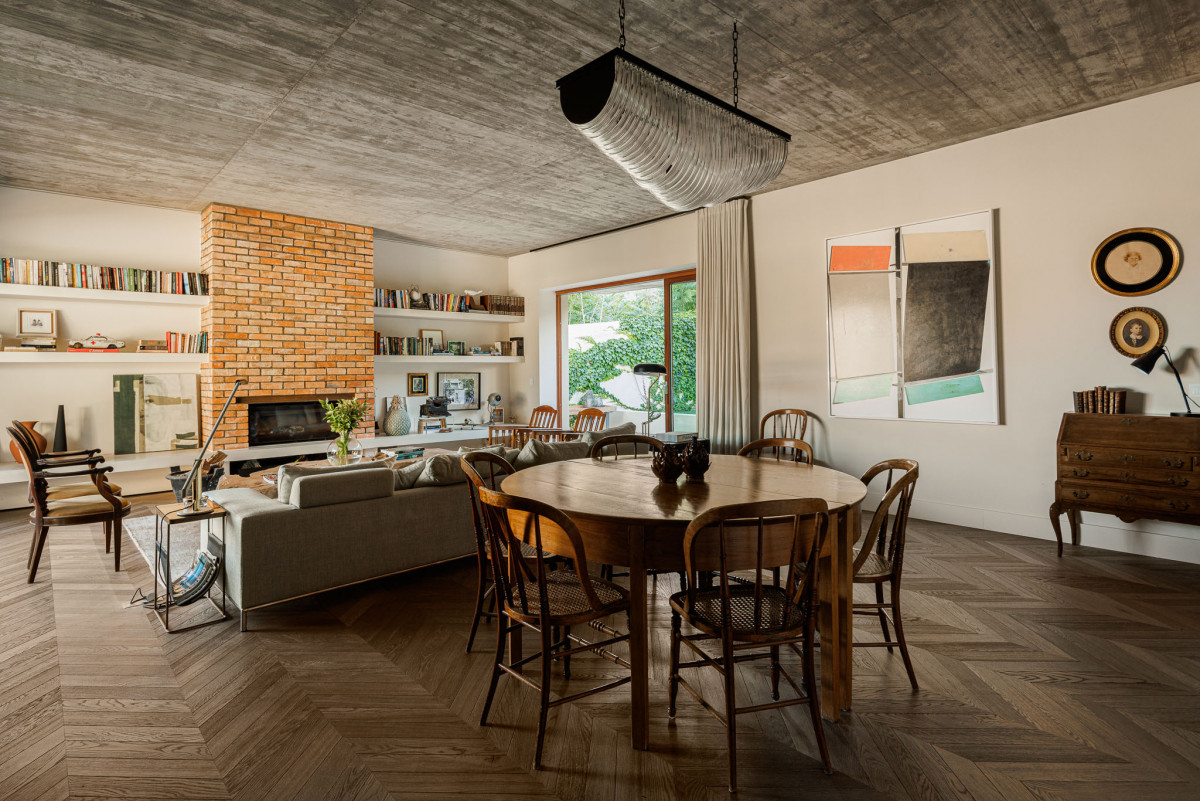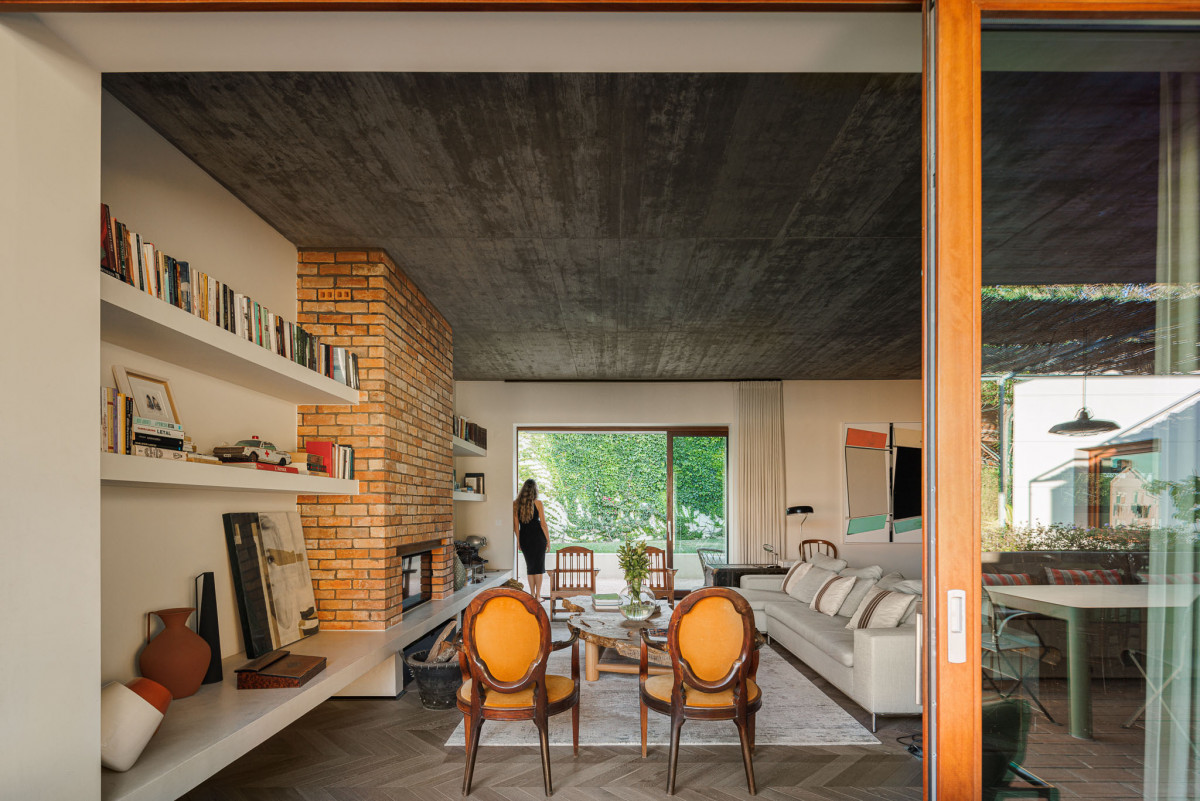 While designing and developing this housing unit, measures were taken to maintain the privacy of the inhabitants. Casa Prazeres 37 and Possidónio da Silva 37, the adjacent vacant building, are connected to each other through a common entrance and parking area. Natural visual barriers have been developed to frame the two homes and make each one distinct within the larger space they commonly share.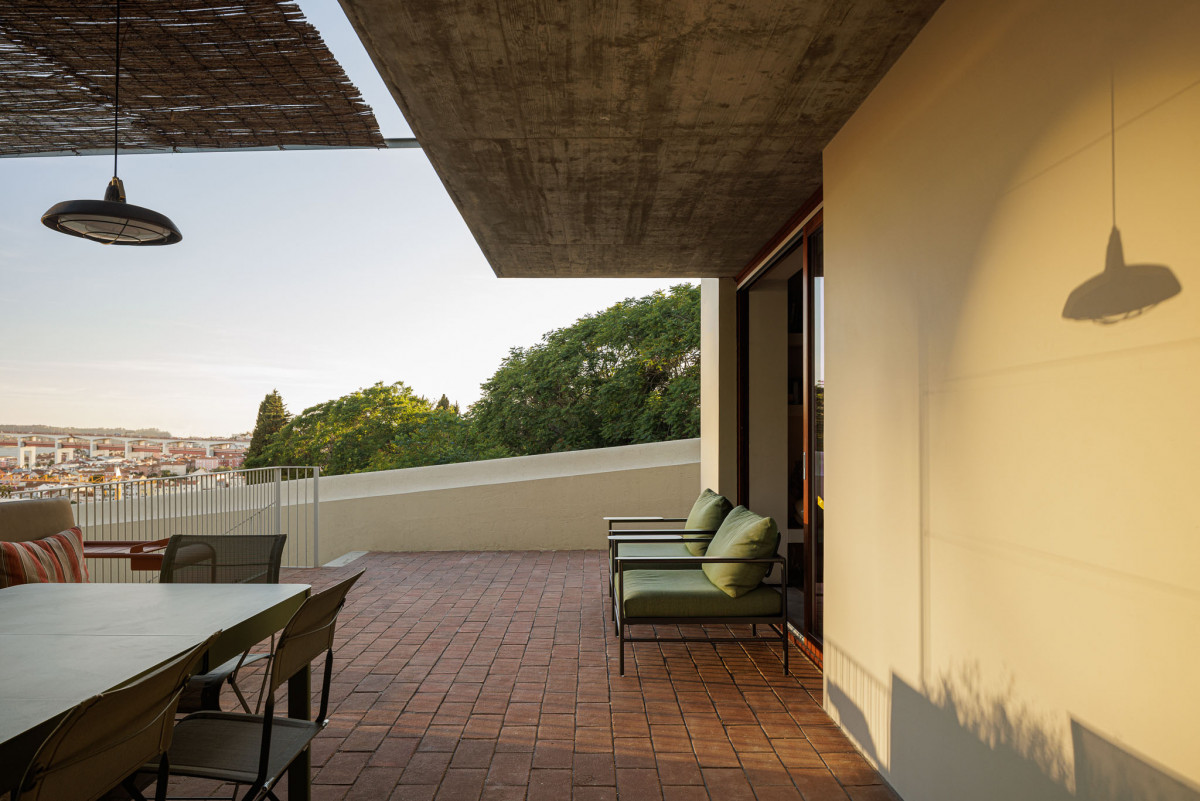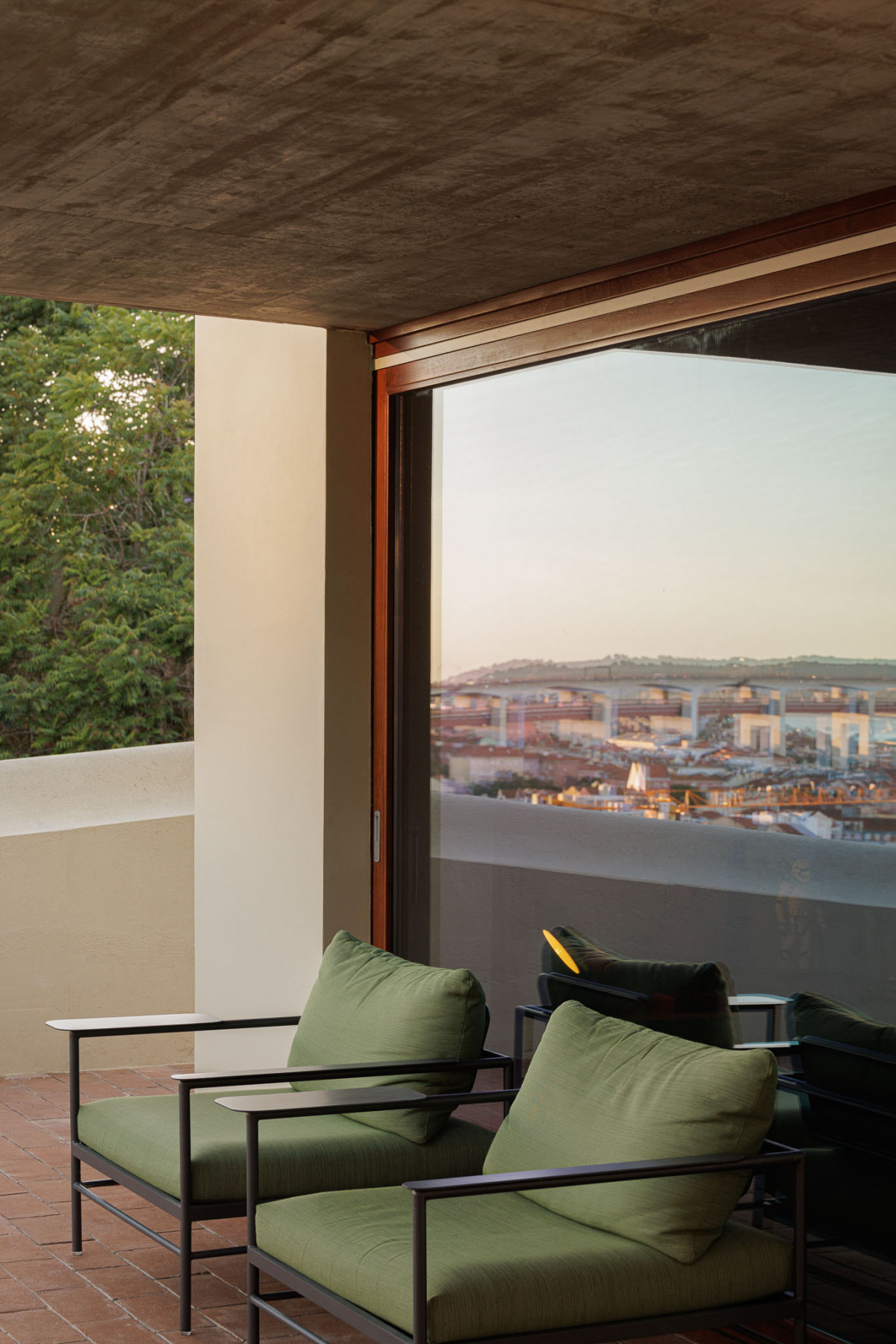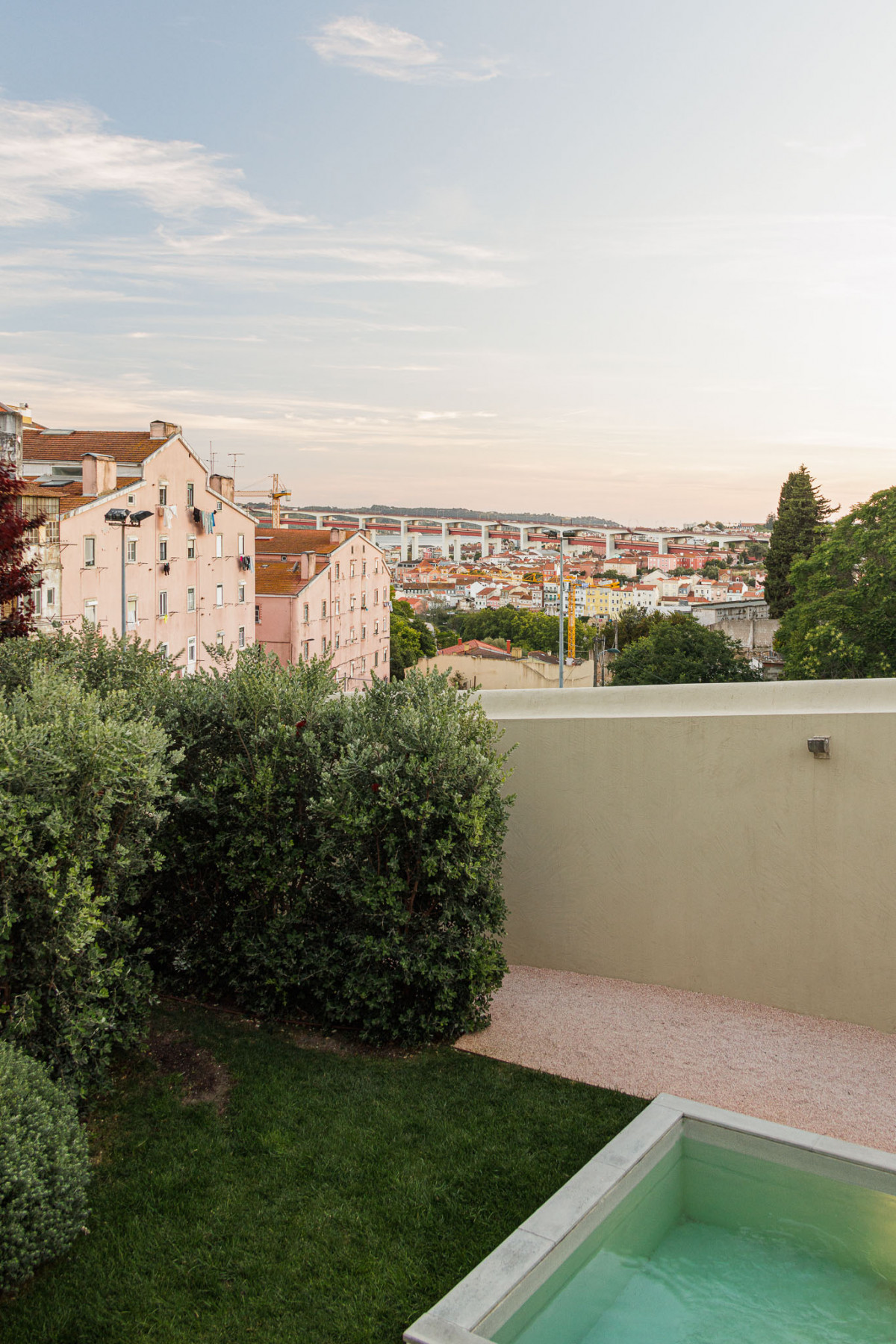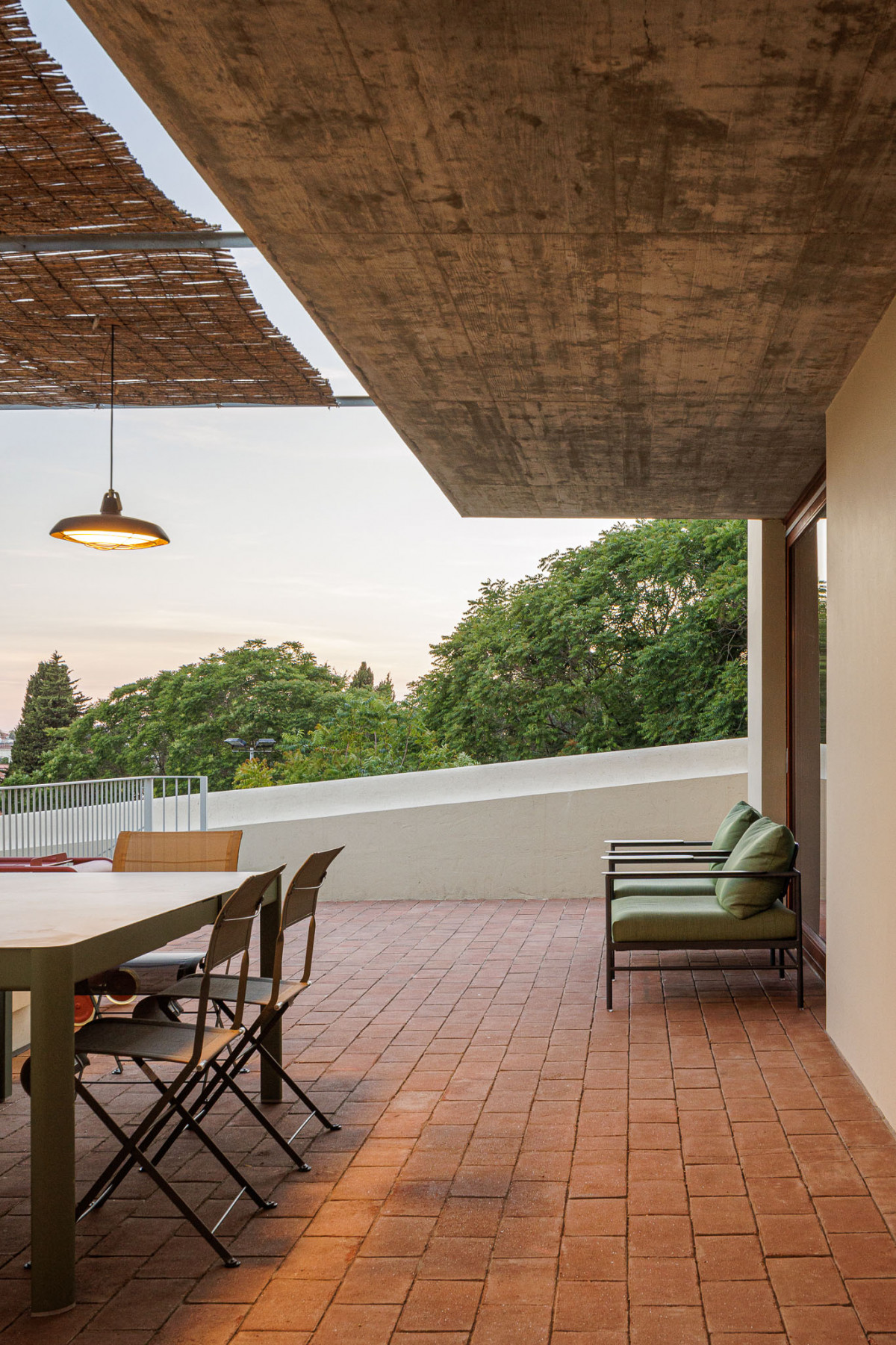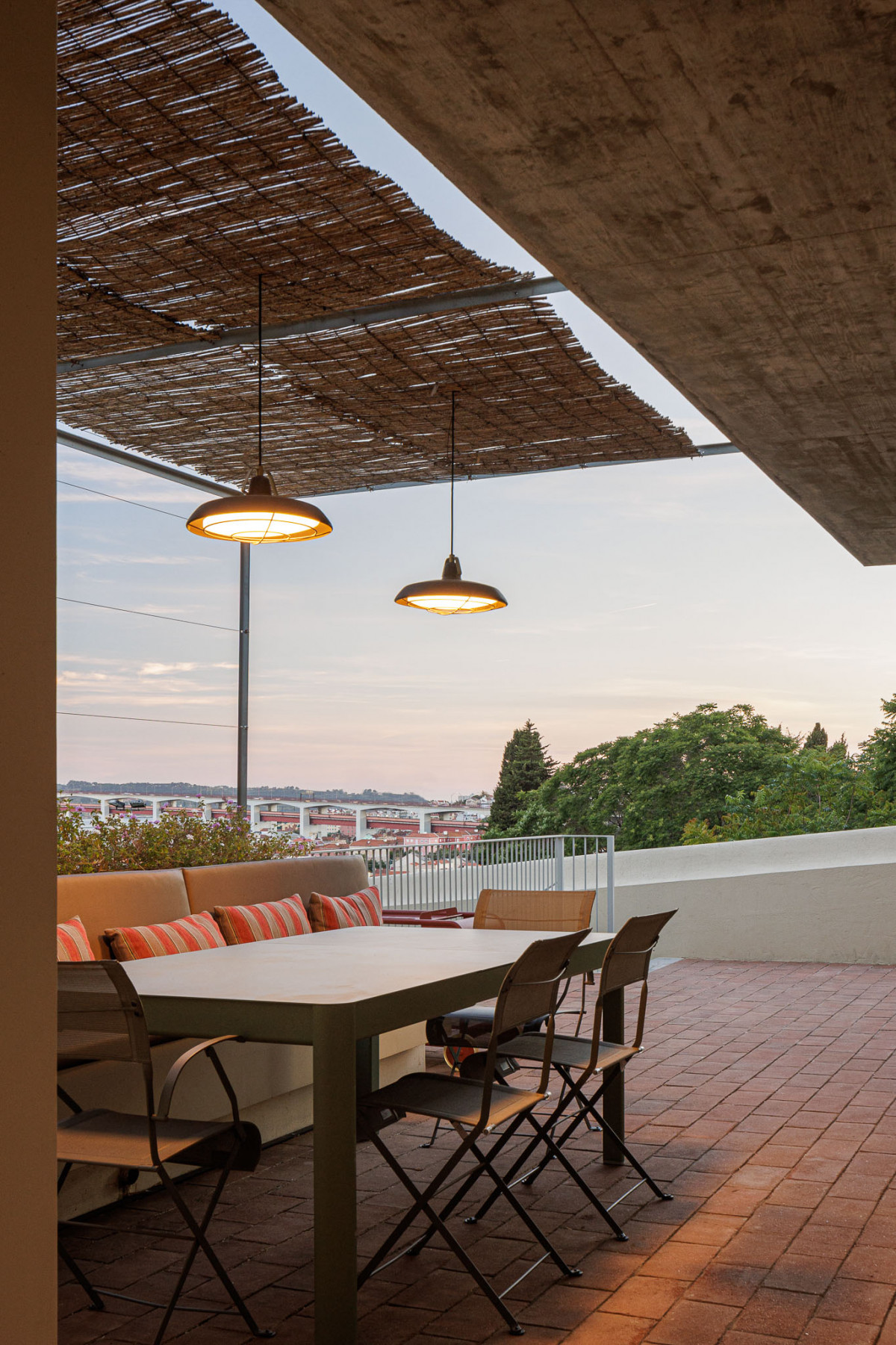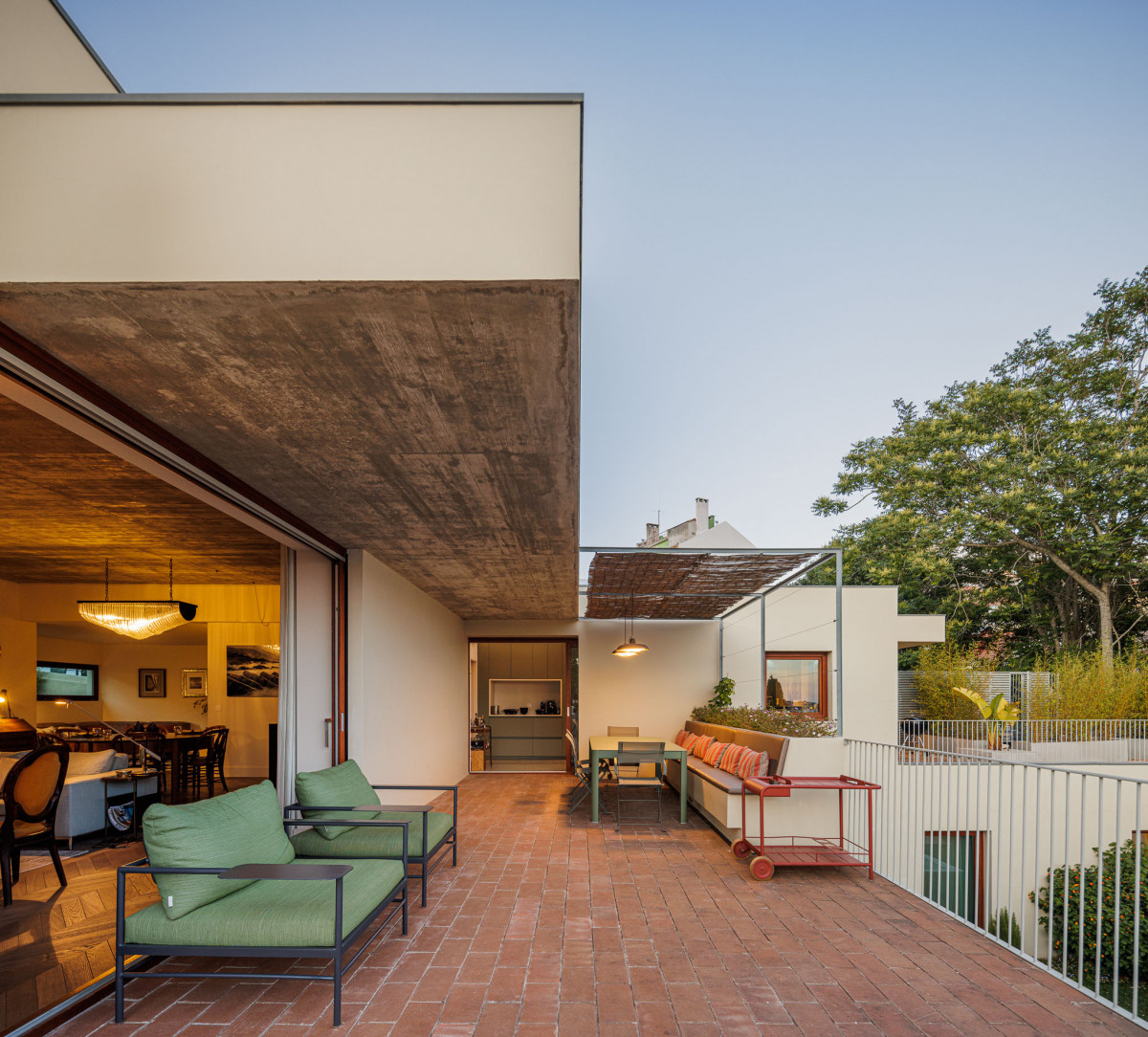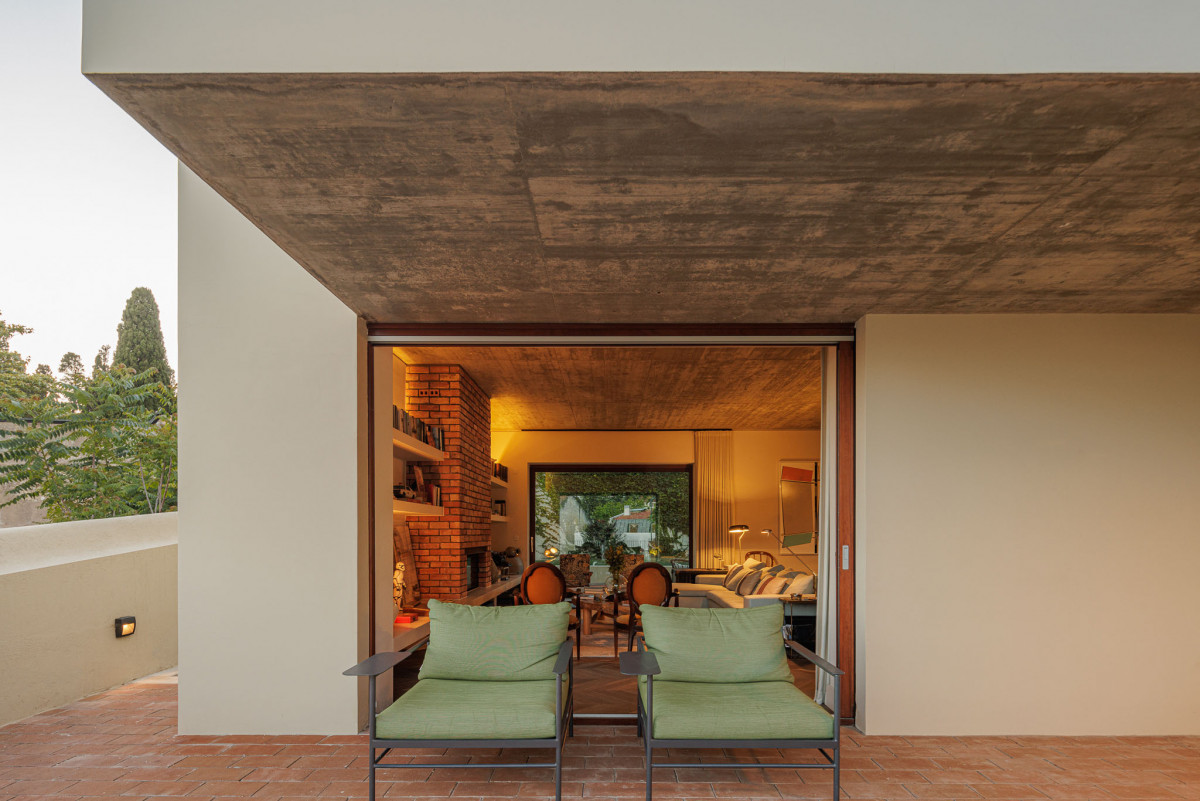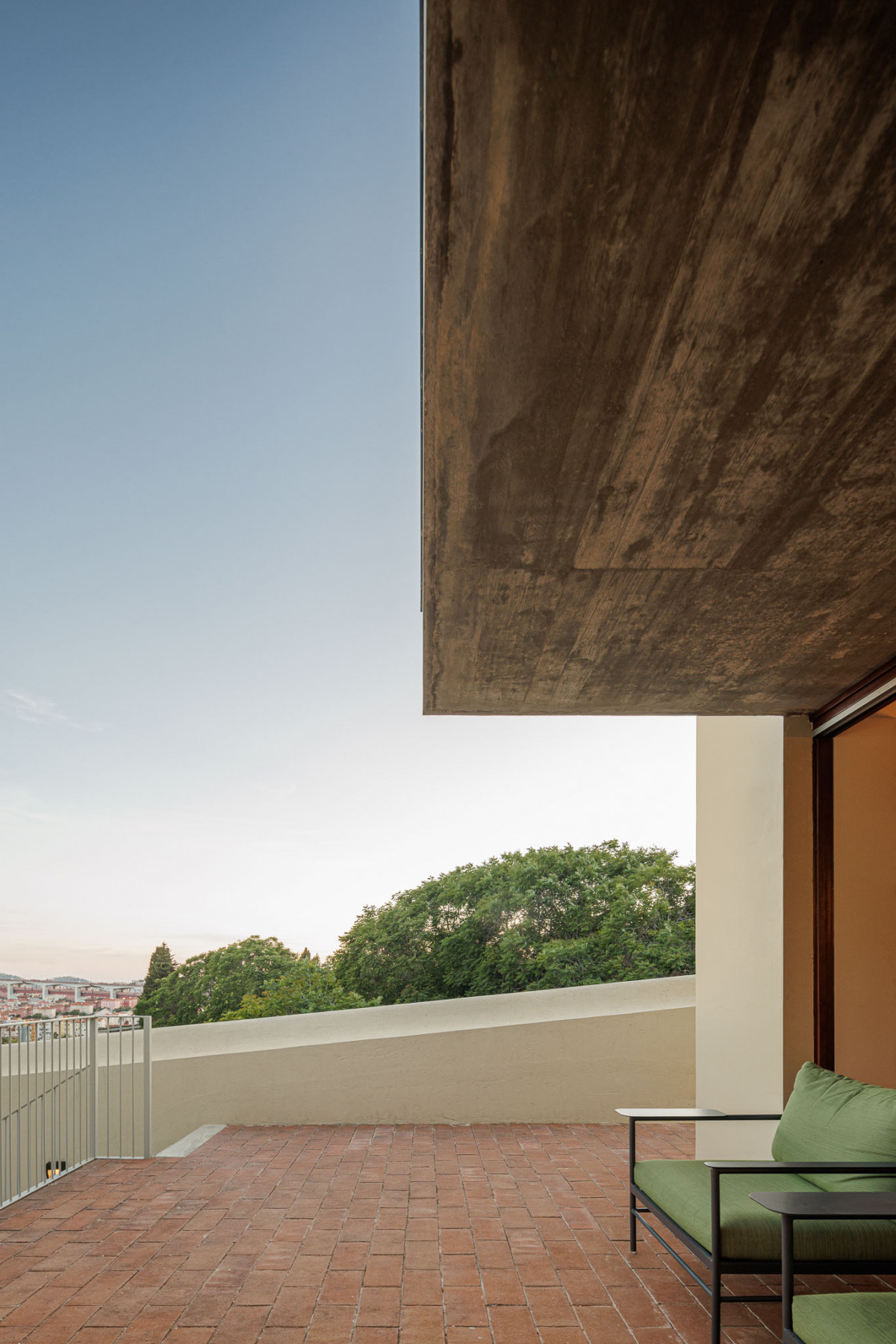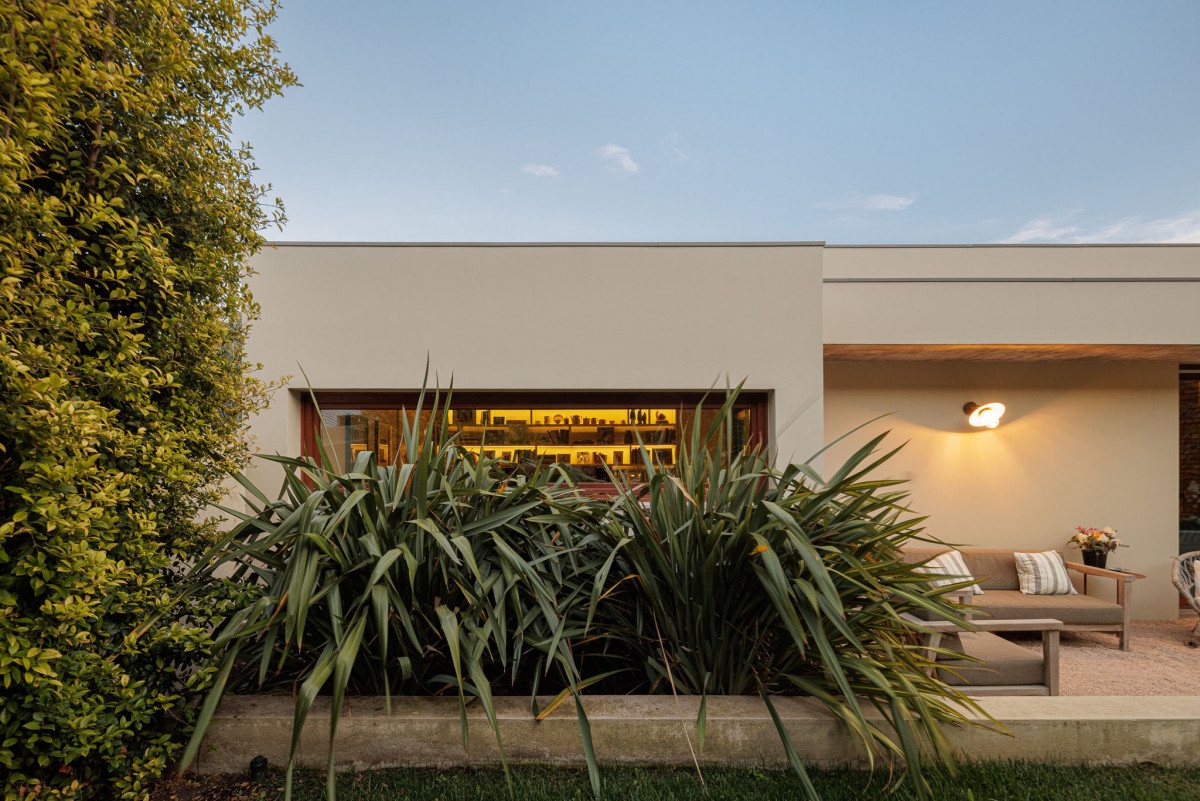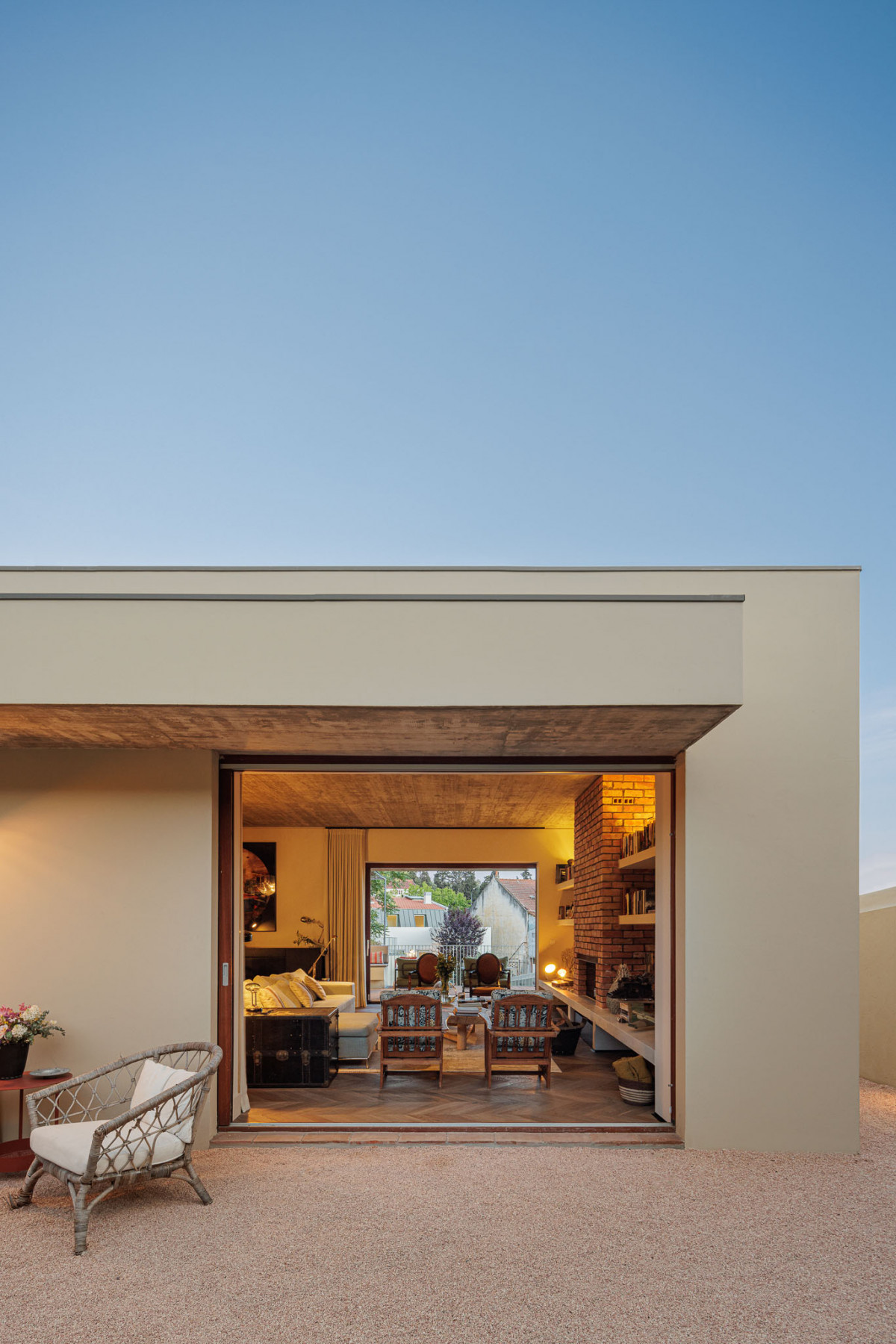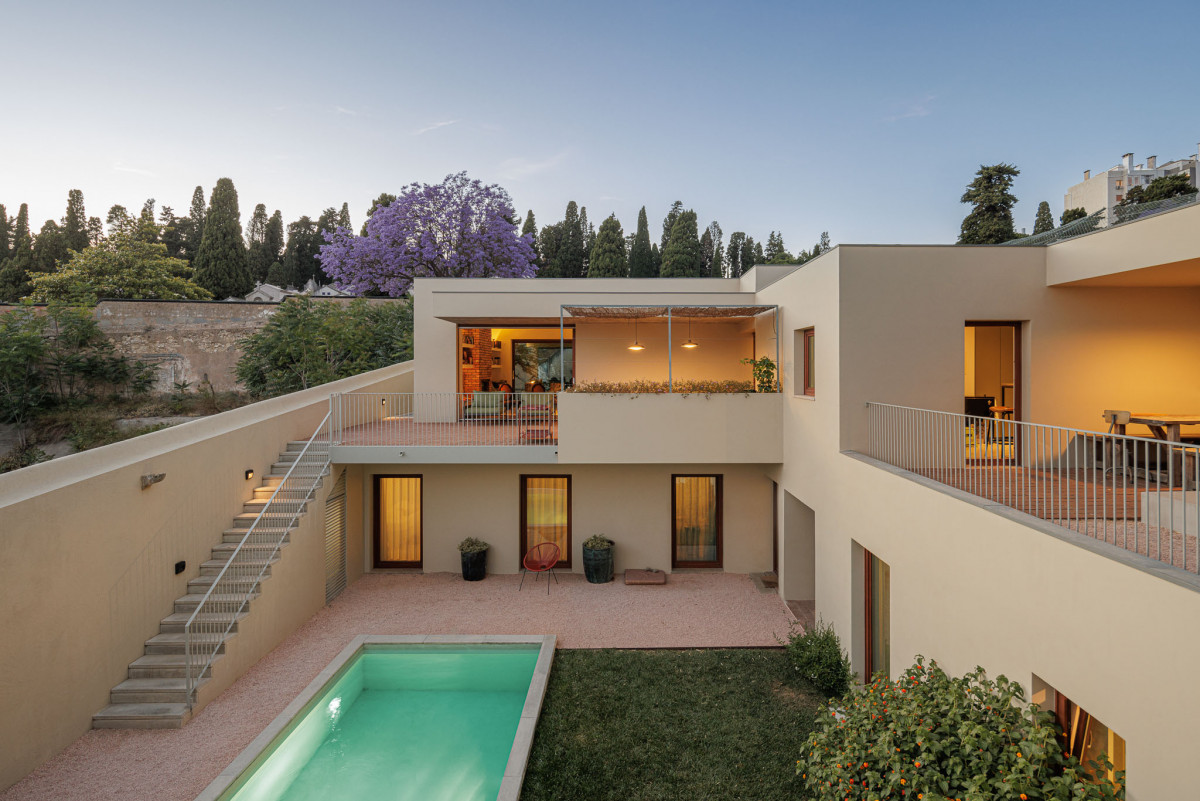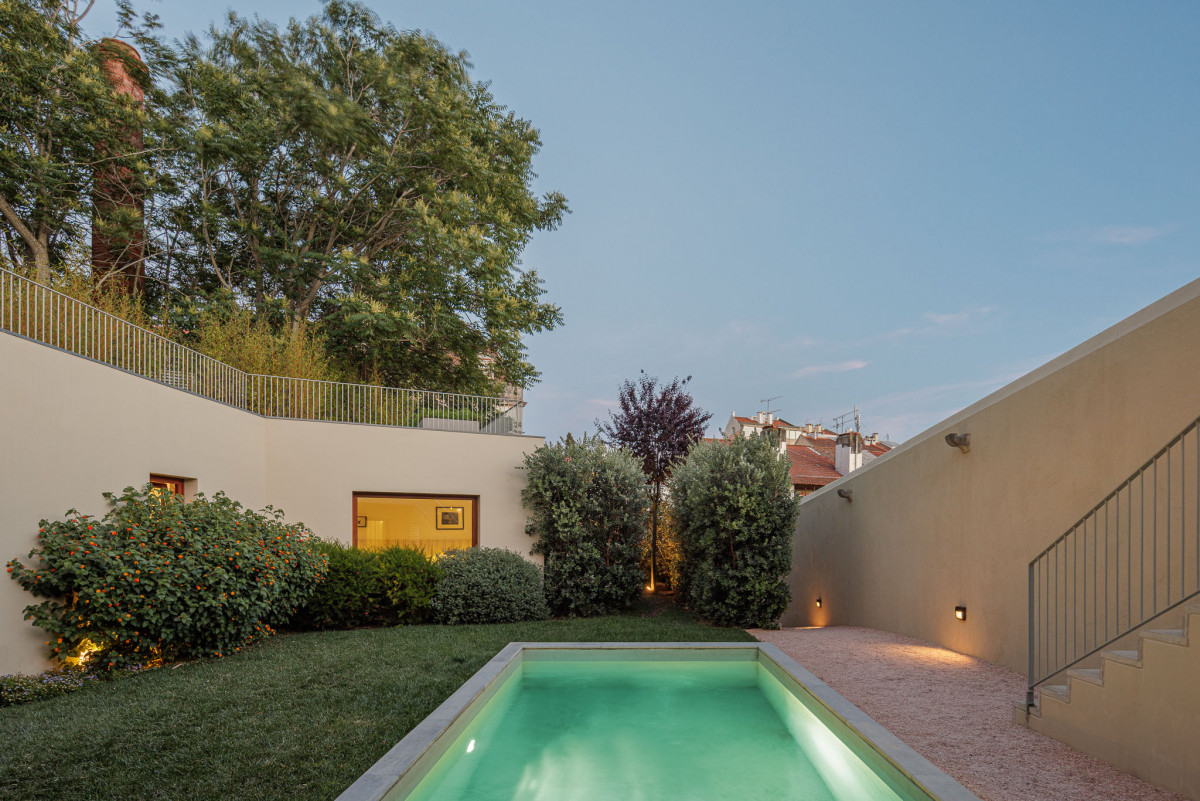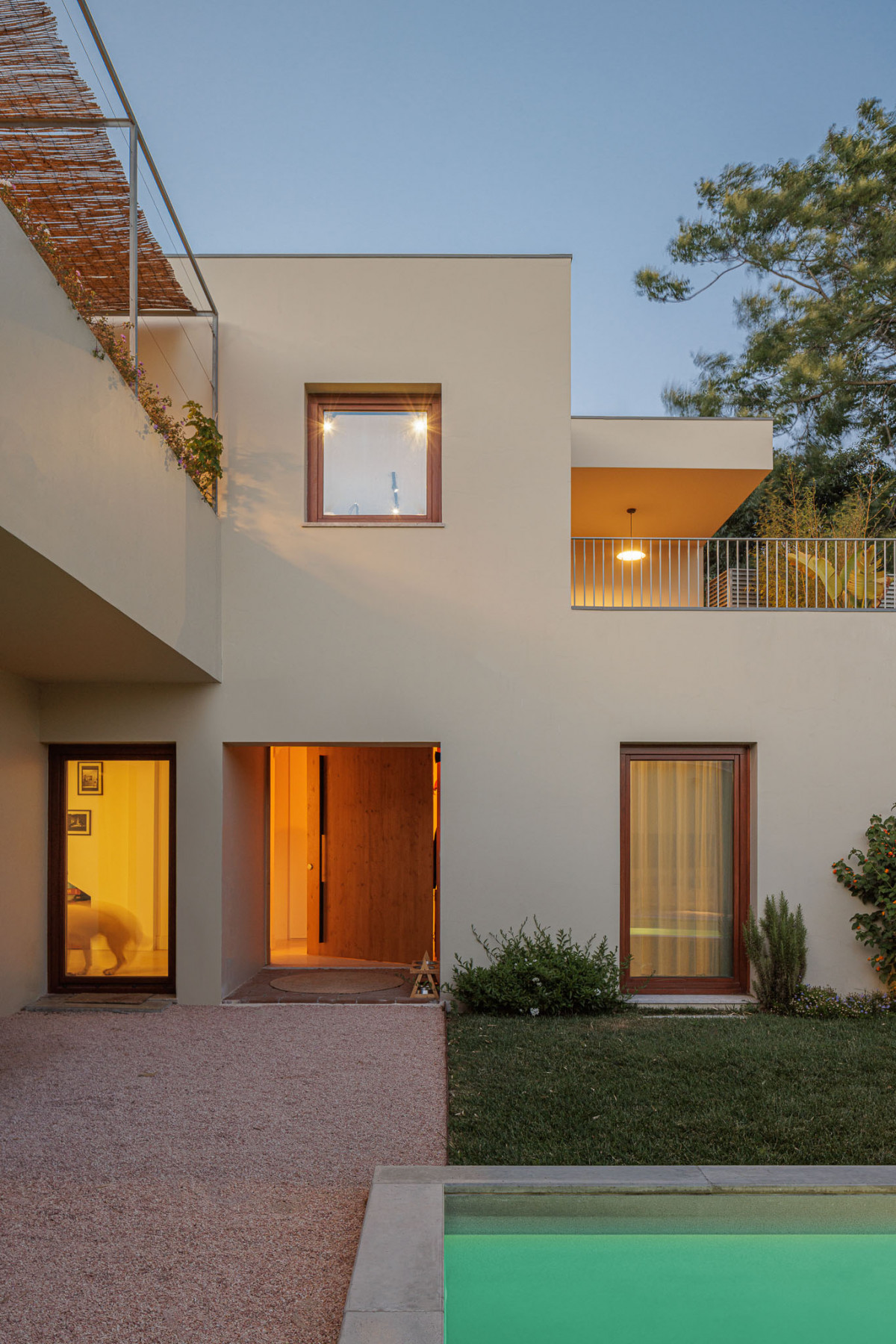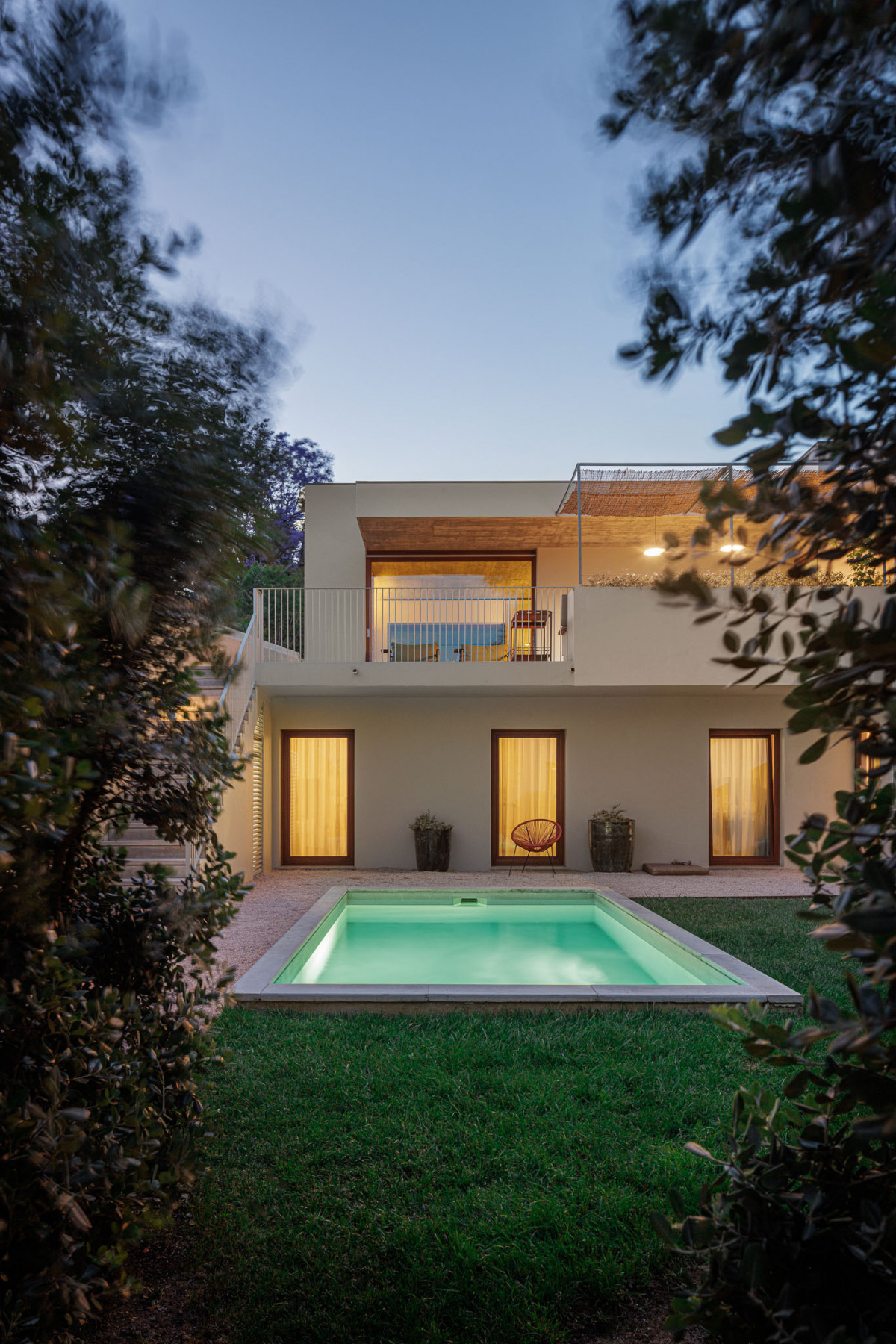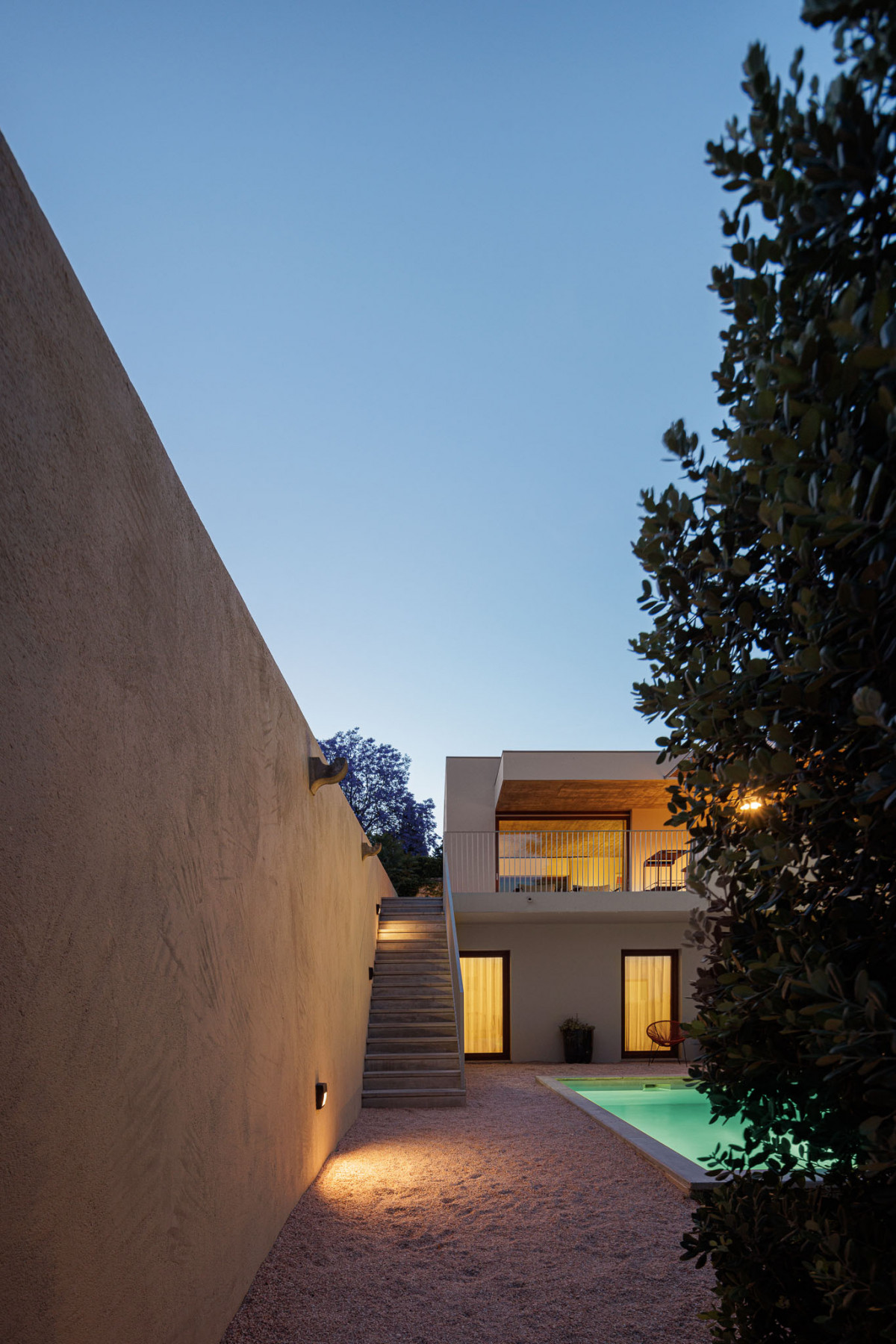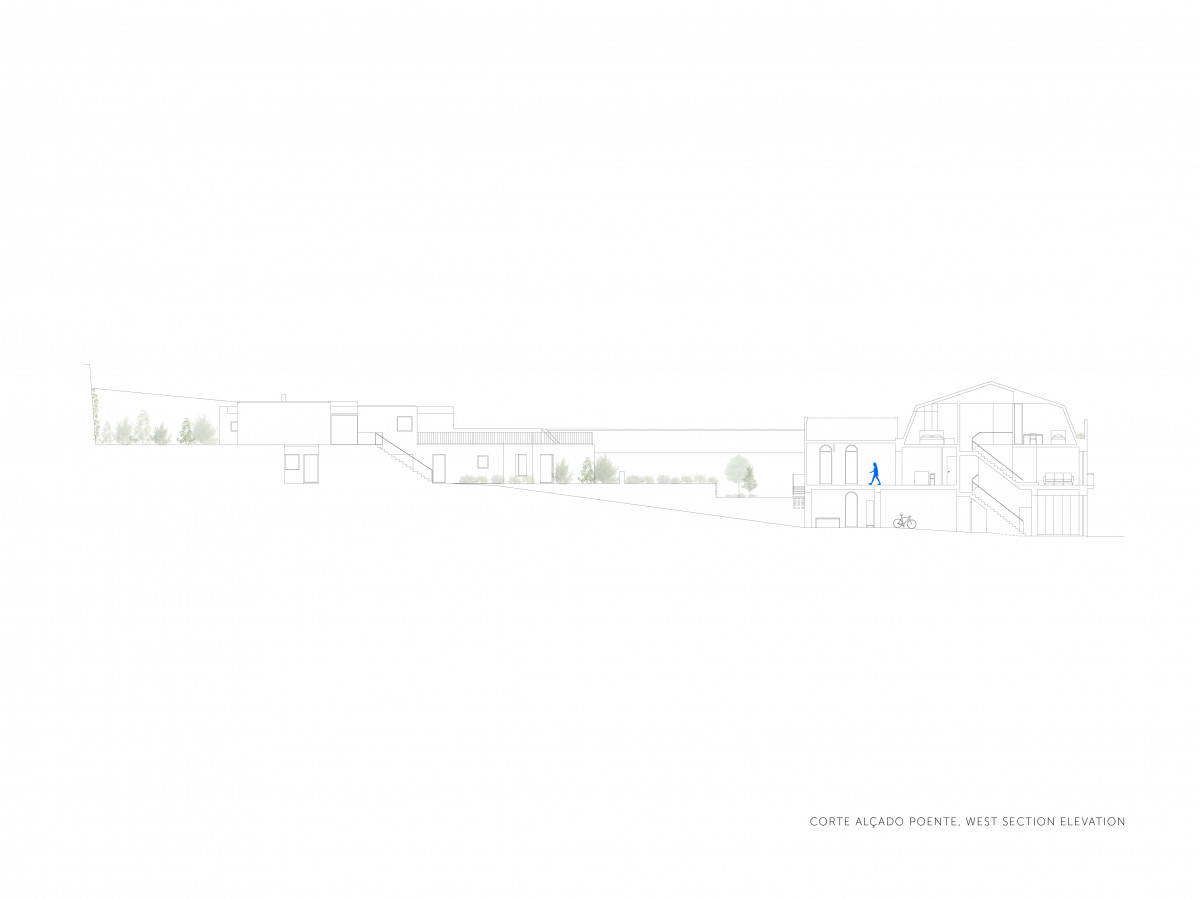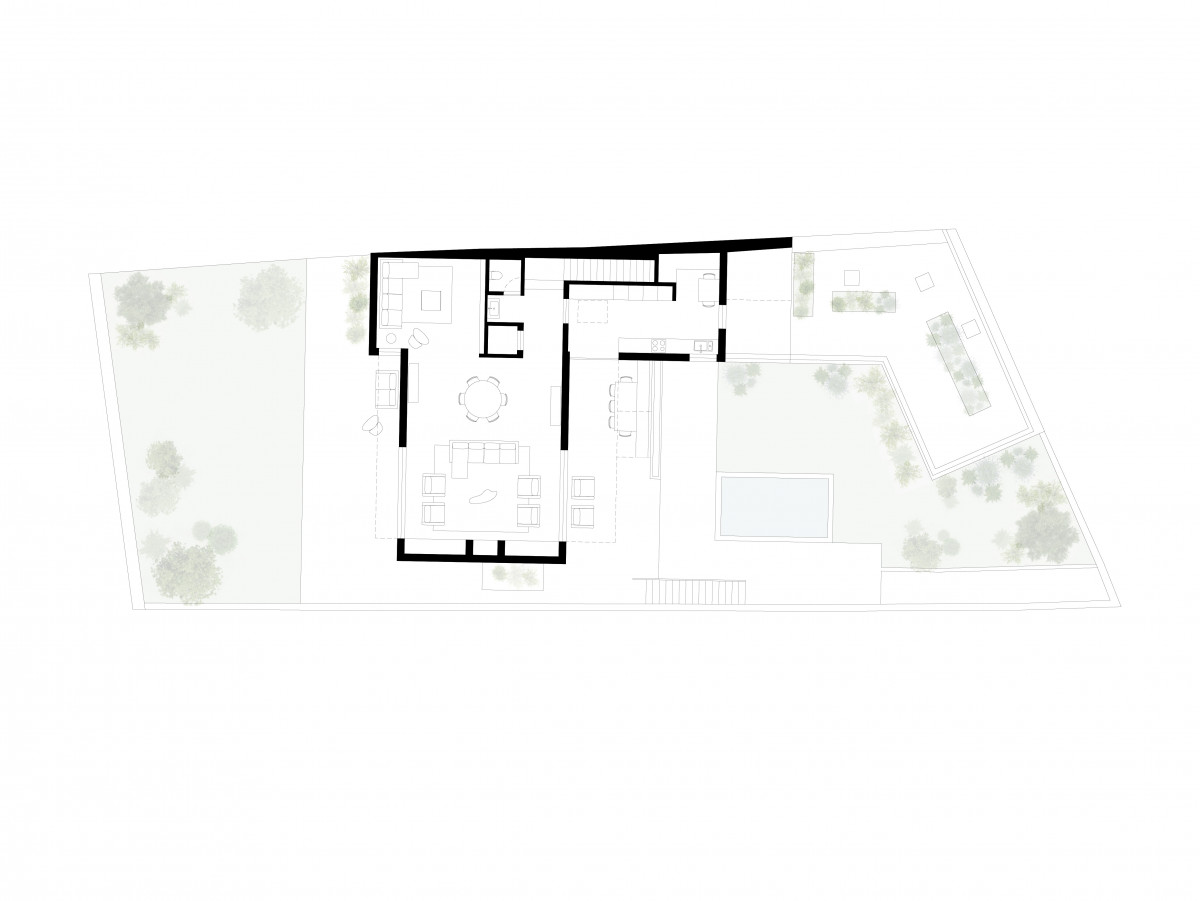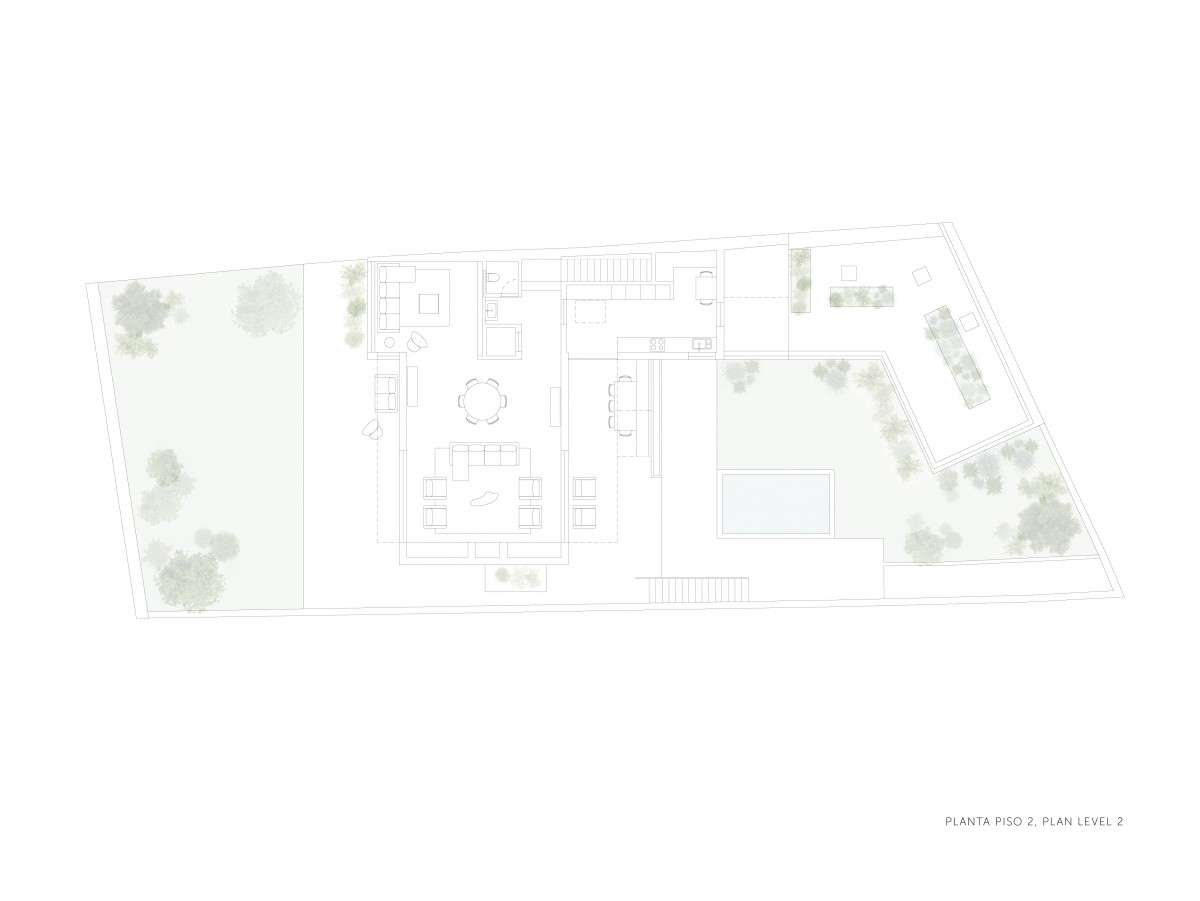 Project name: Prazeres 37
Location: Lisbon, Portugal
Total area: 232 m2
Architecture office: Fragmentos
Constructor: Socifago
Engineering: Fragmentos GLFV
Landscape architecture: Polen Land Design
Film: Building Pictures
Architectural photographer: Ivo Tavares Studio