Trilegal's new office space in the heart of corporate Gurugram demonstrates how regional crafts can help create a memorable workspace experience for staff and visitors alike. The office walls serve as a canvas, displaying contemporary expressions of craftsmanship from across India, including Godna, Warli, Pattachitra, and Gond paintings, Bastar metal craft, and Sanjhi paper stencilling.
Also Read | Visioarq wins Architizer 2022 Architecture + Wood
Studio Lotus collaborated with renowned artisans commissioned by the Dastkari Haat Samiti, led by Jaya Jaitley, to create this unique wall, symbolising the law firm's ties to the country.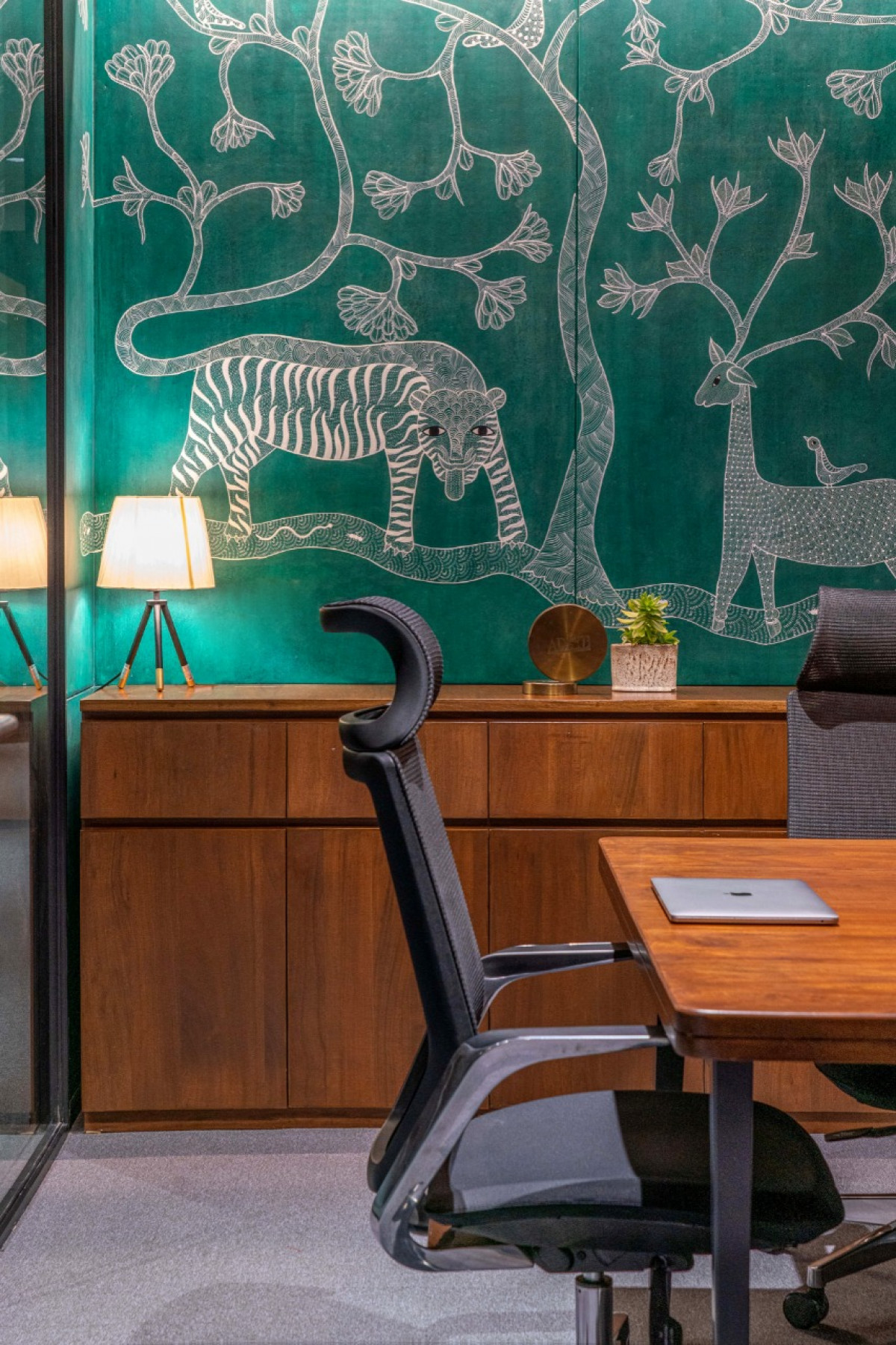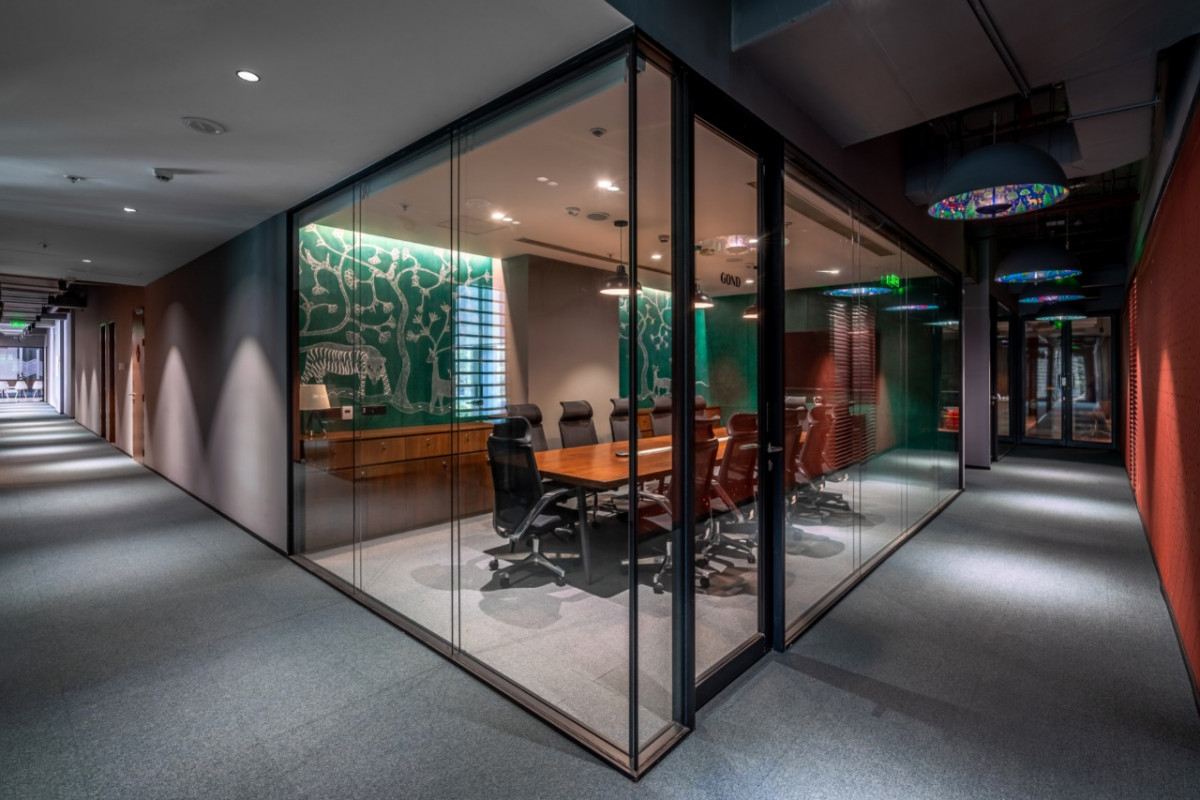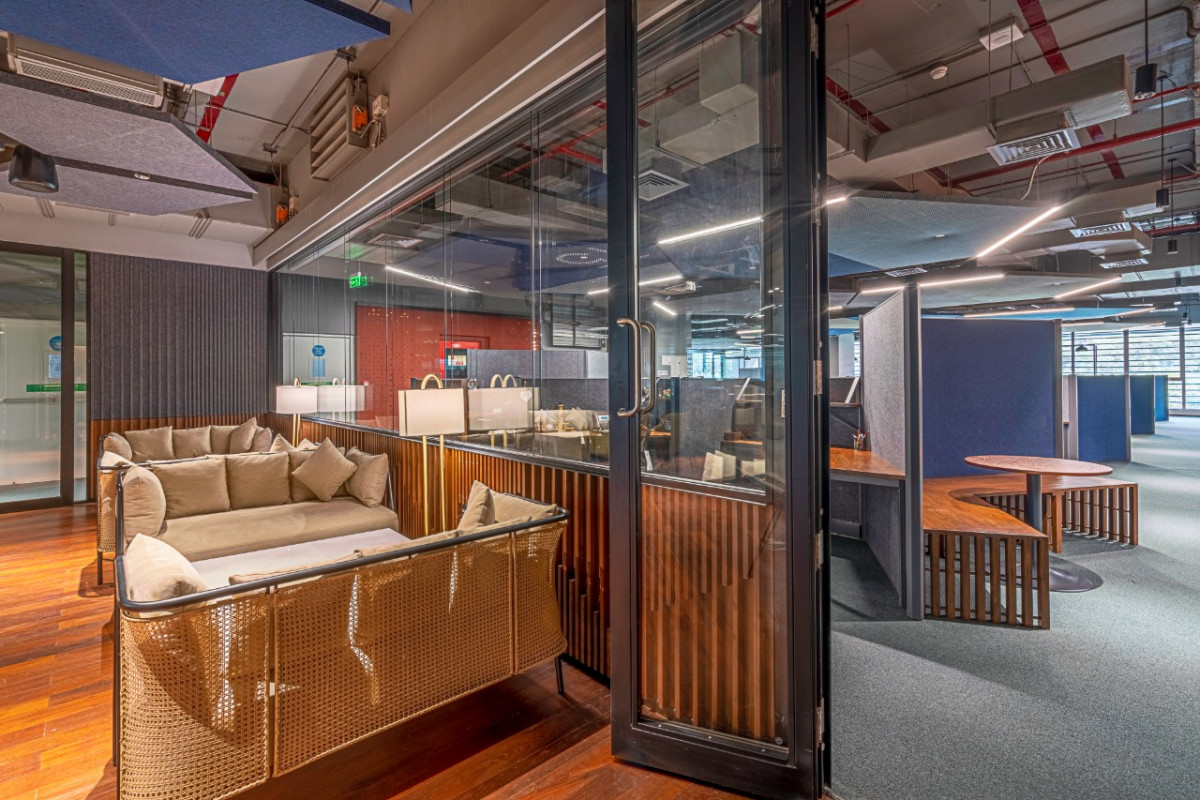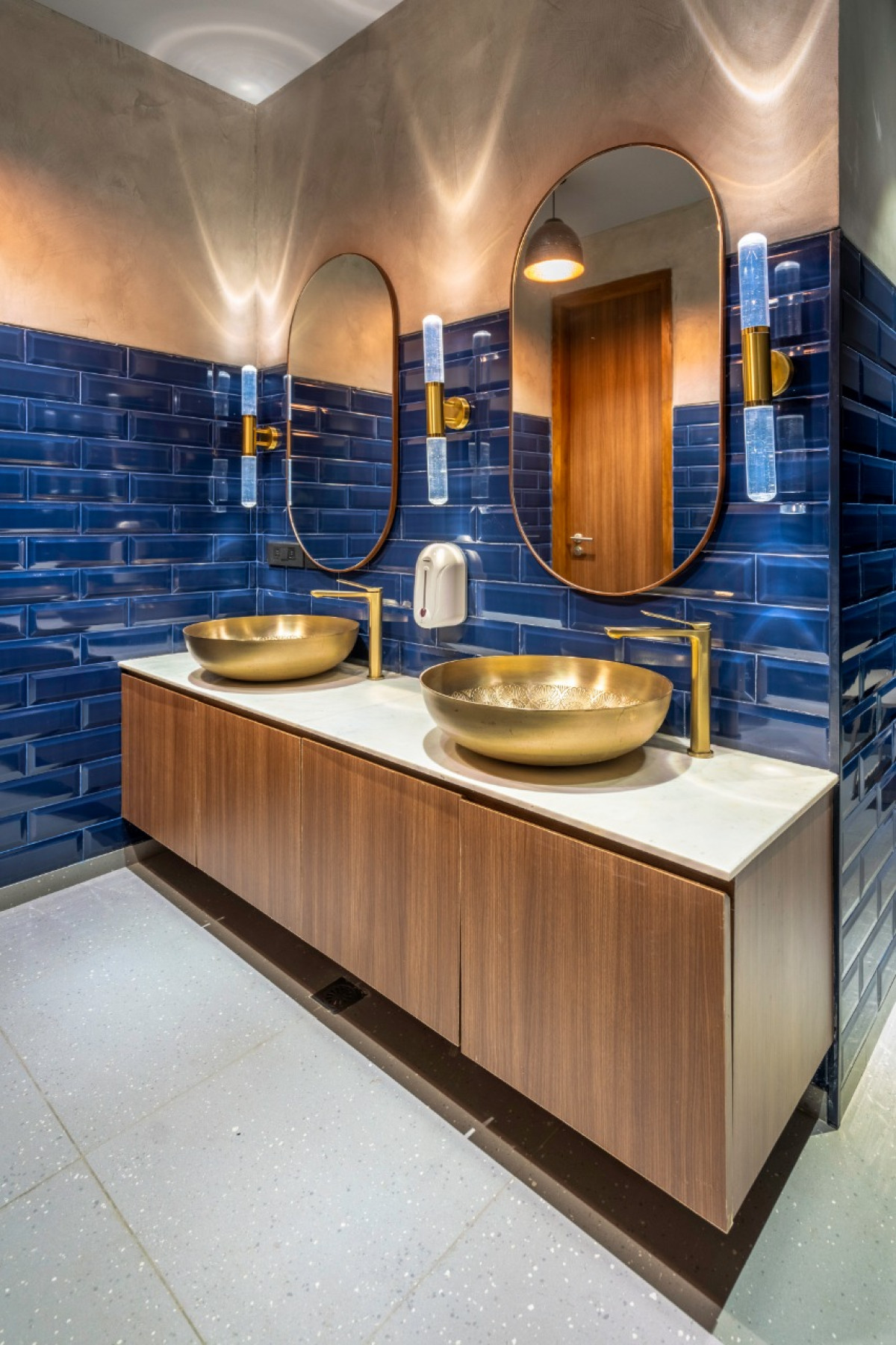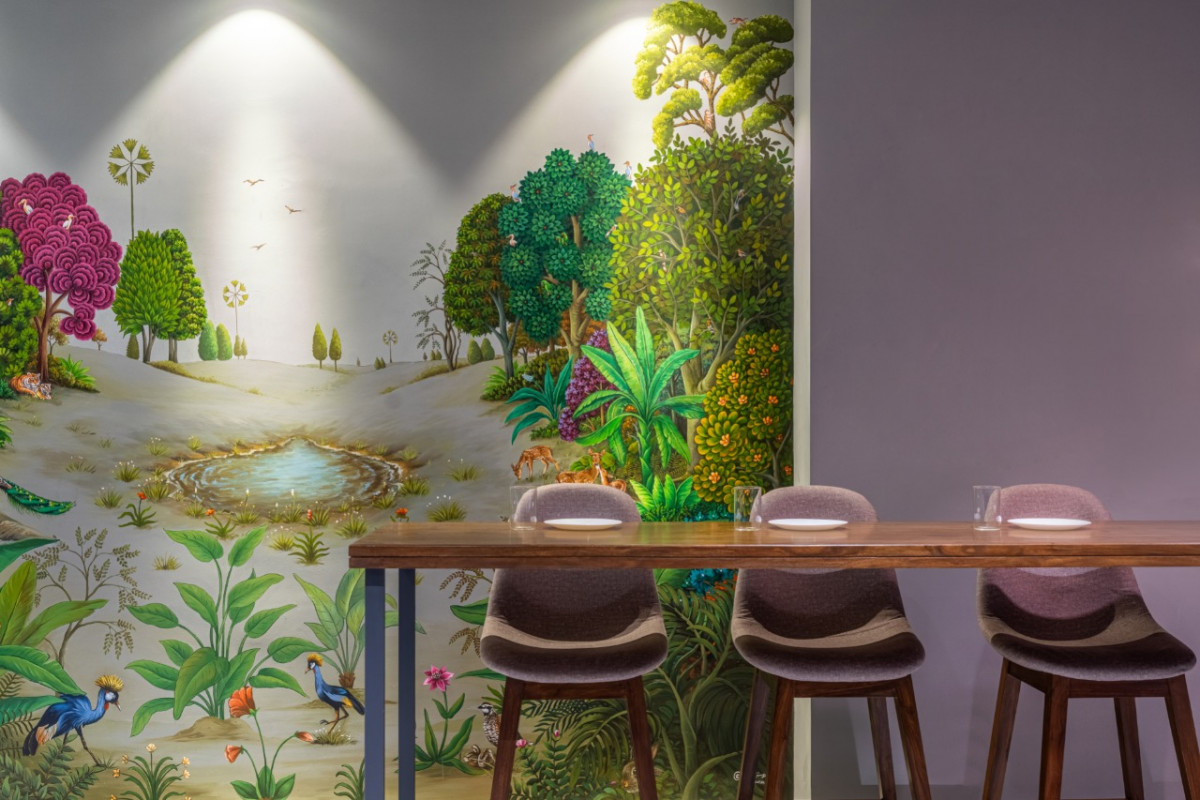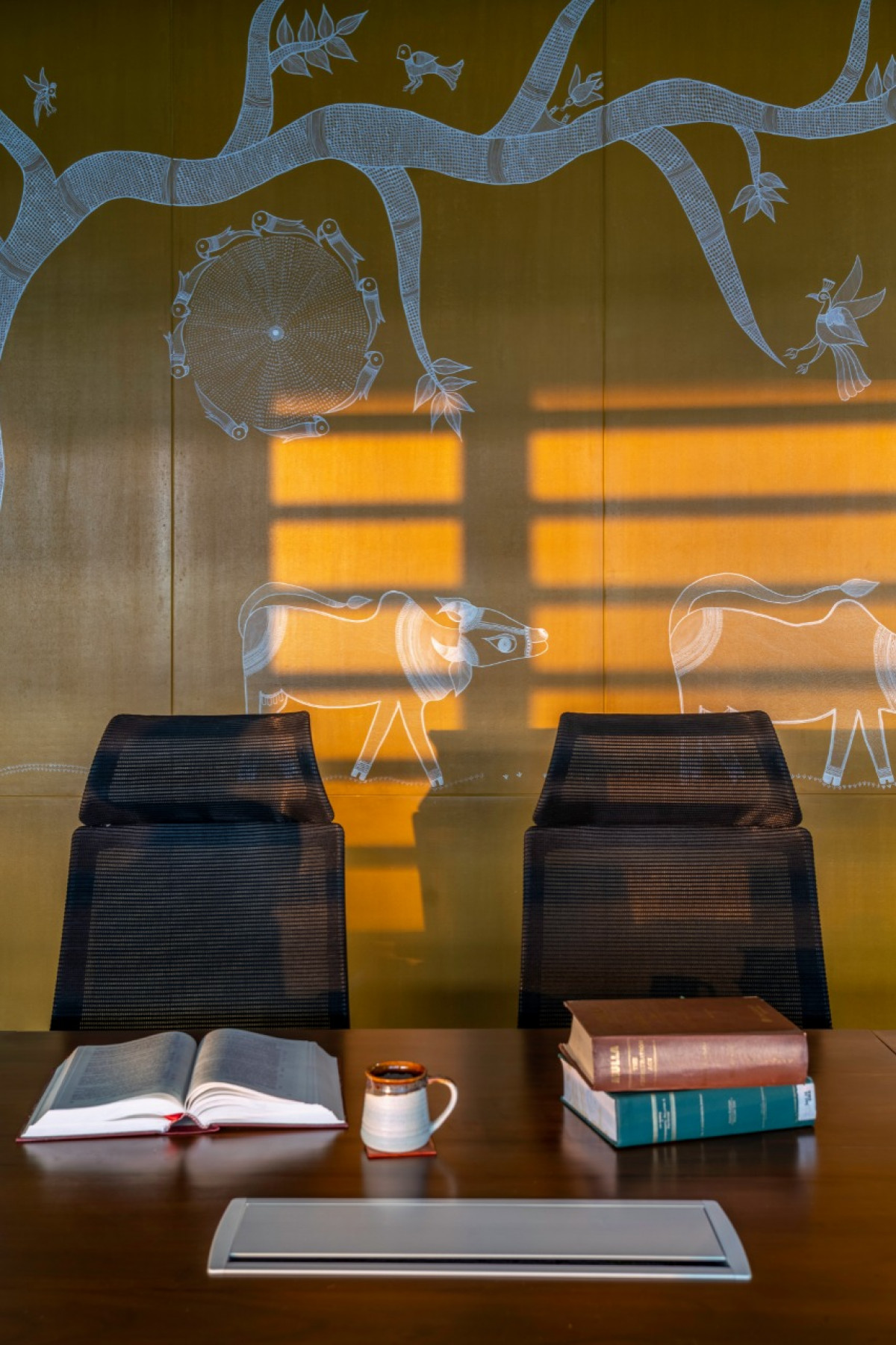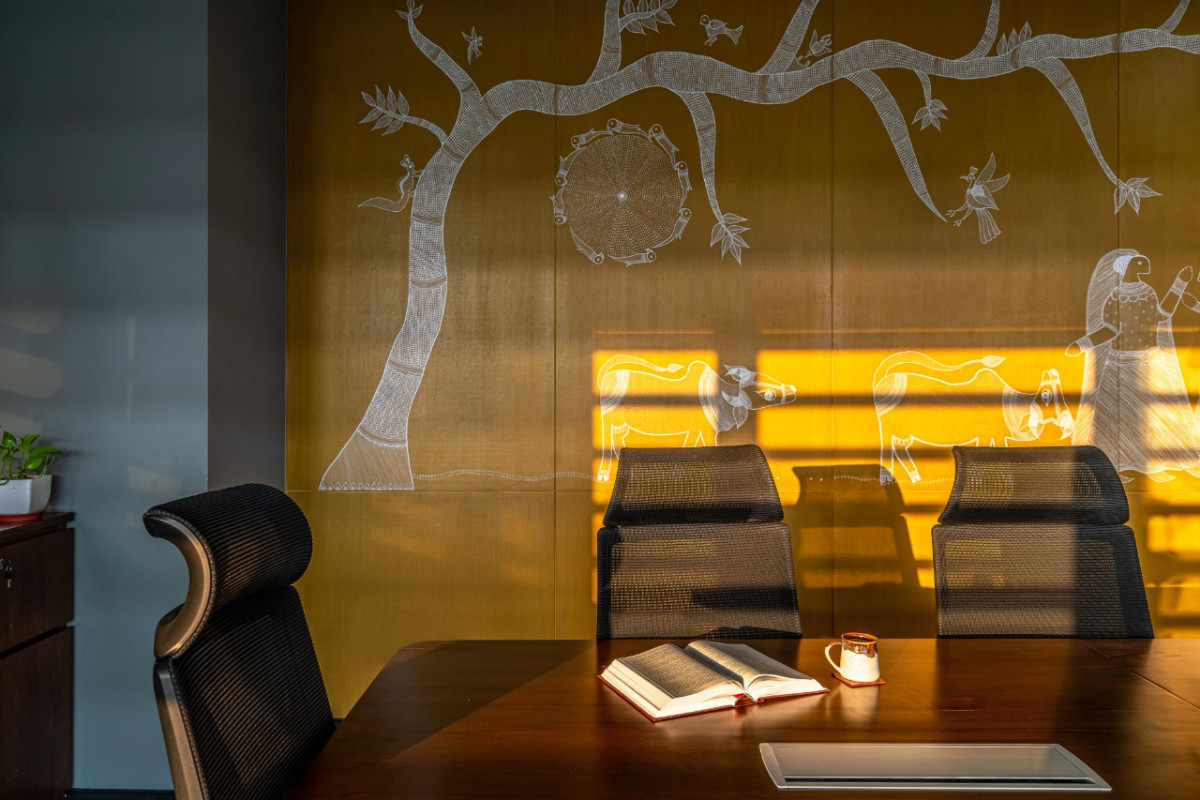 The Town Hall serves as the communal hub around which the workstations are arranged. The new workspace represents a stark departure from conventional office floor plans, featuring a segmented honeycomb layout that facilitates smoother workflows for the firm's partners and their teams. The custom-made workstations, designed and engineered by MKraft, provide a balance of privacy and collaboration, ensuring both efficiency and versatility for the staff.
Also Read | The summer beach edit by Tisva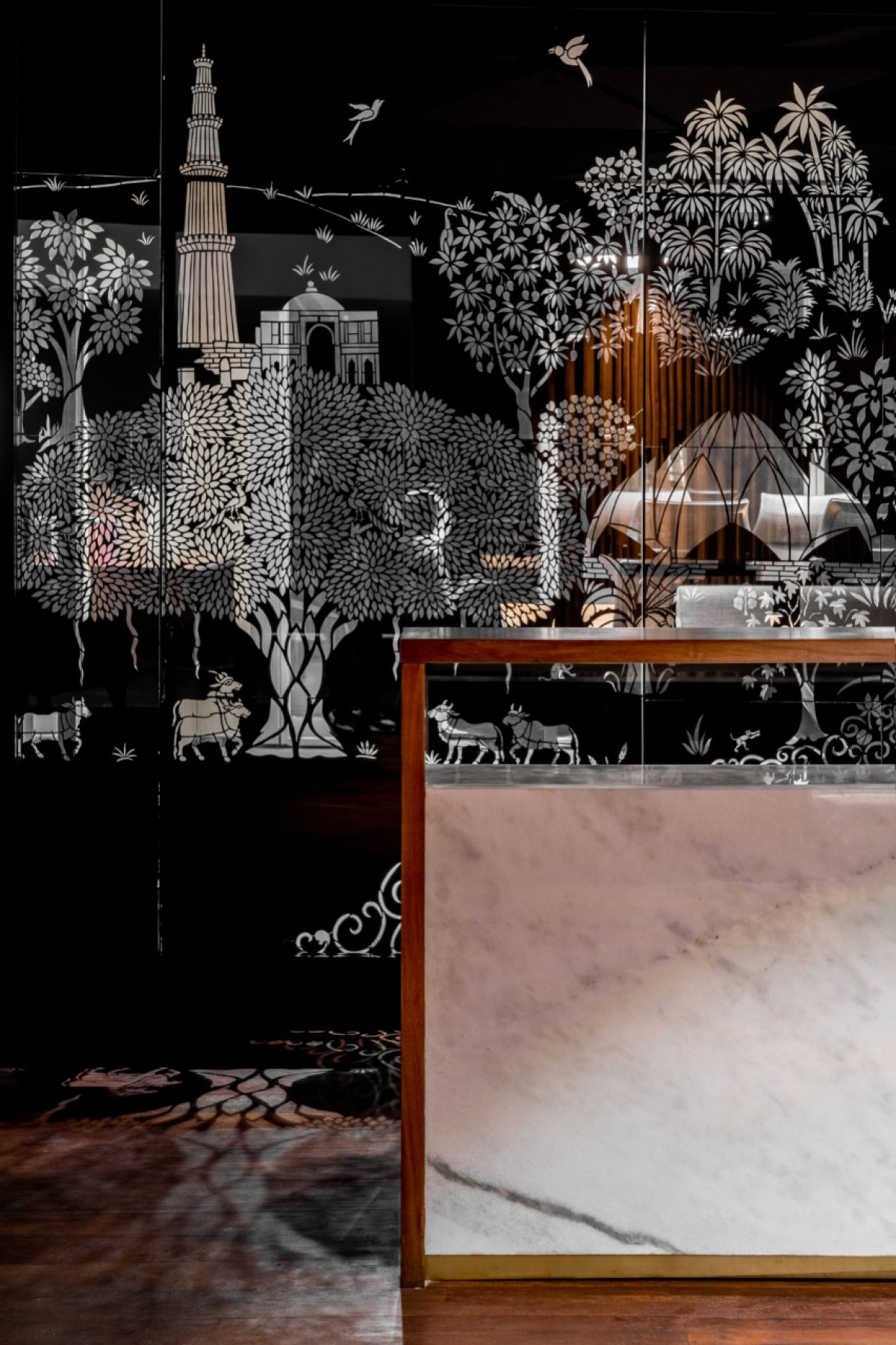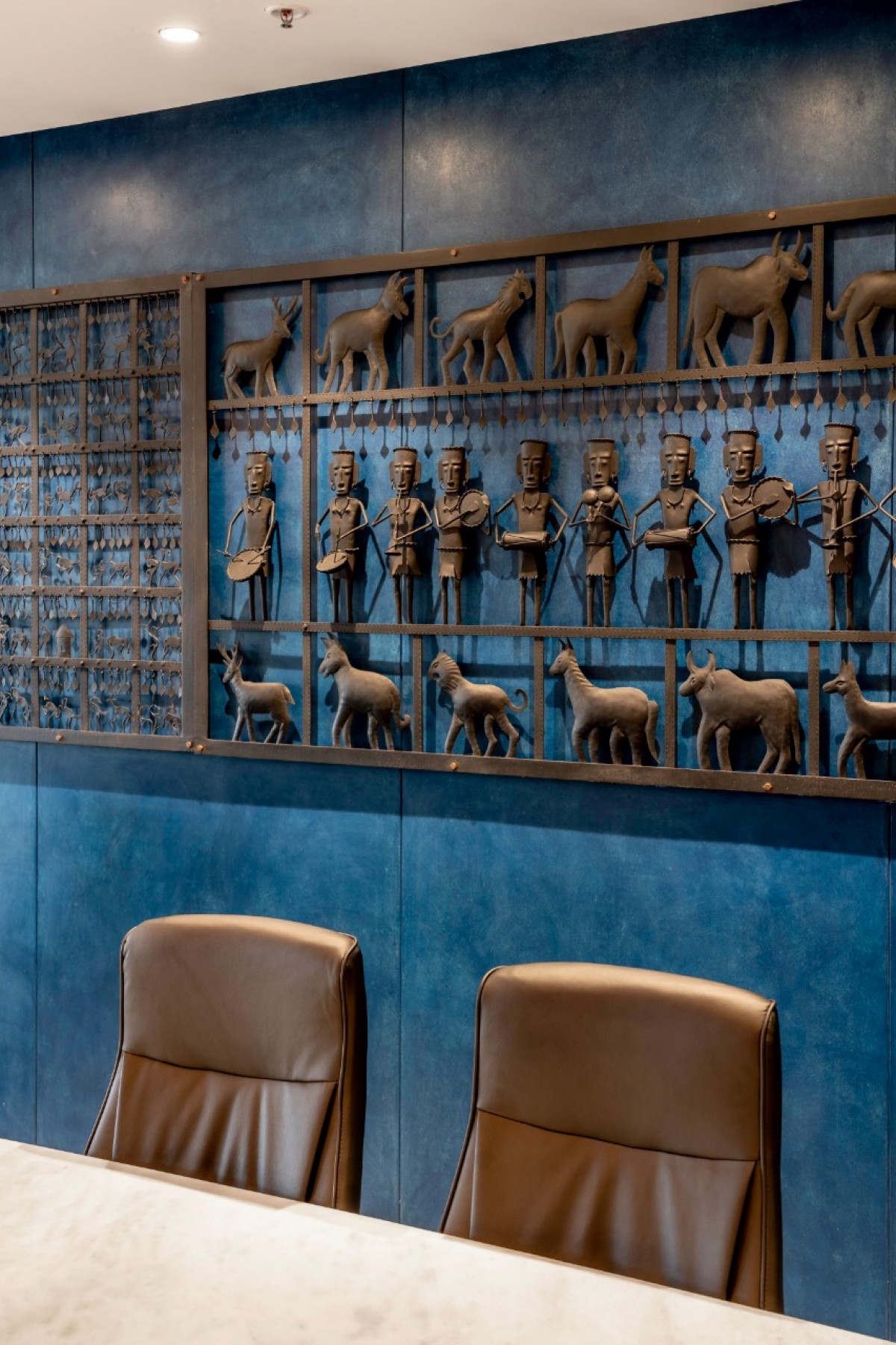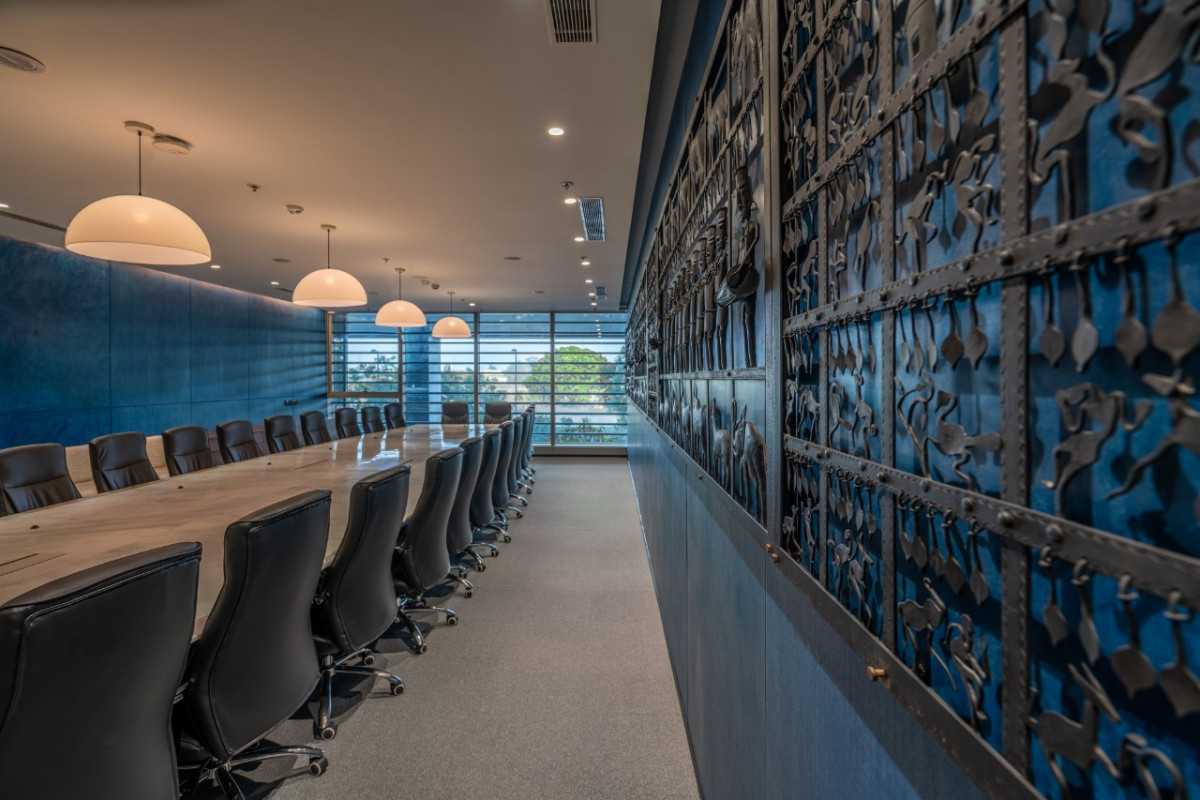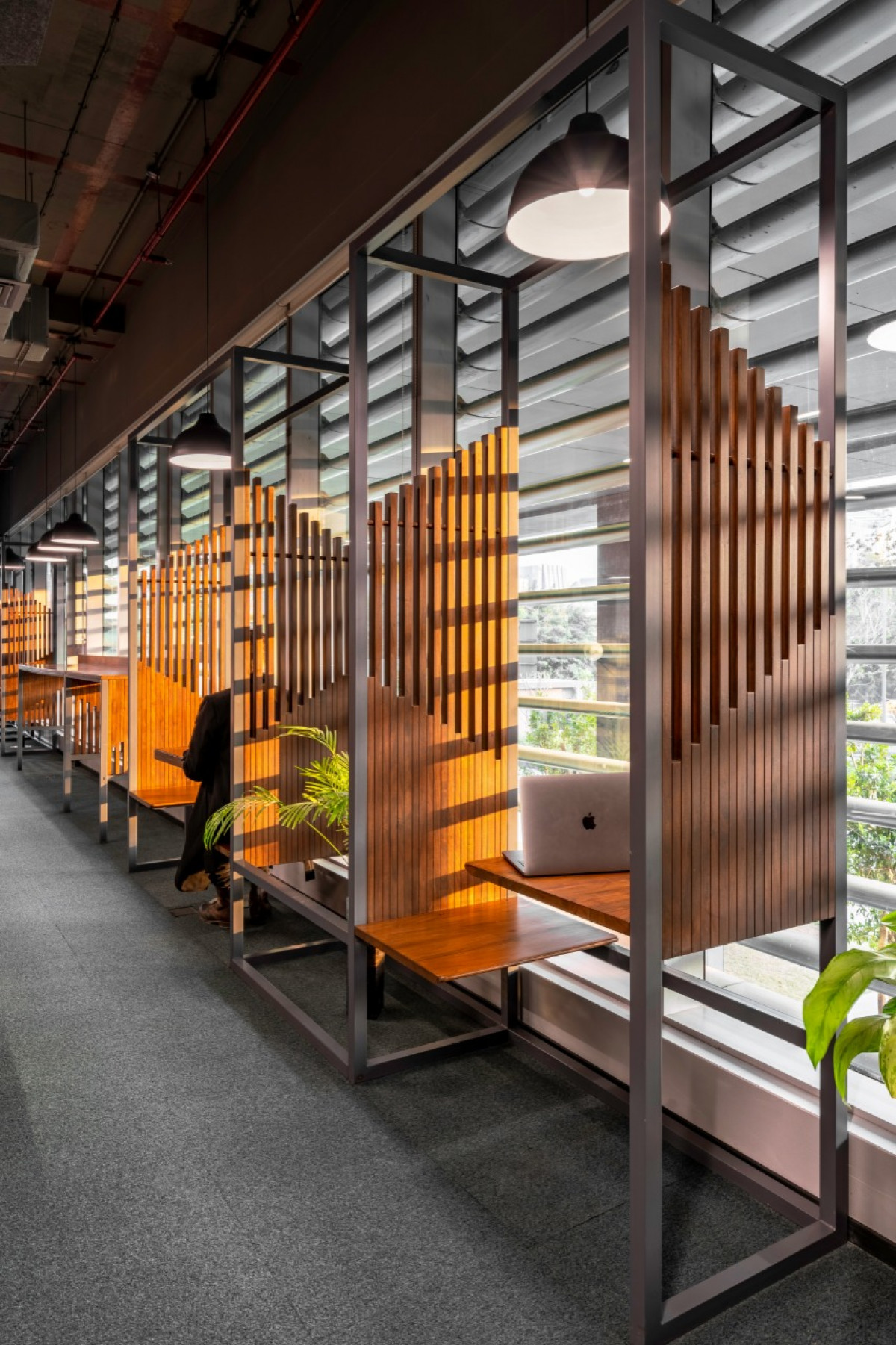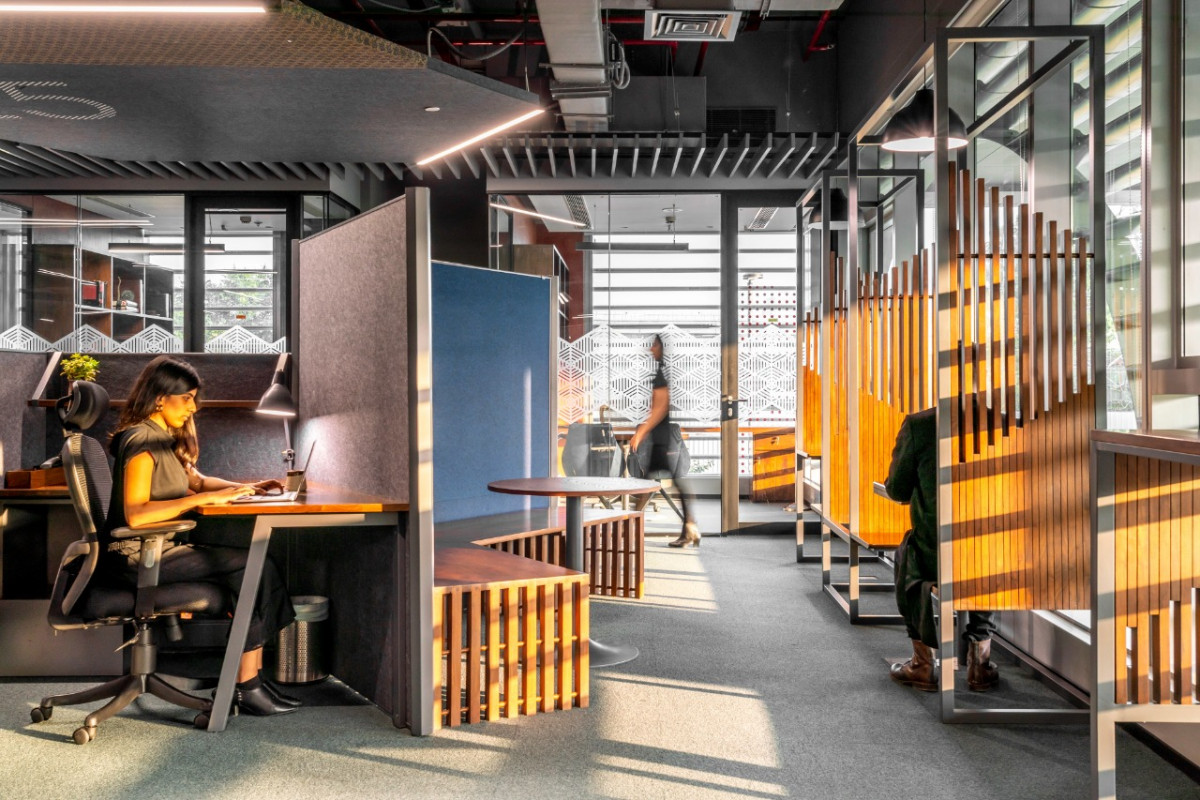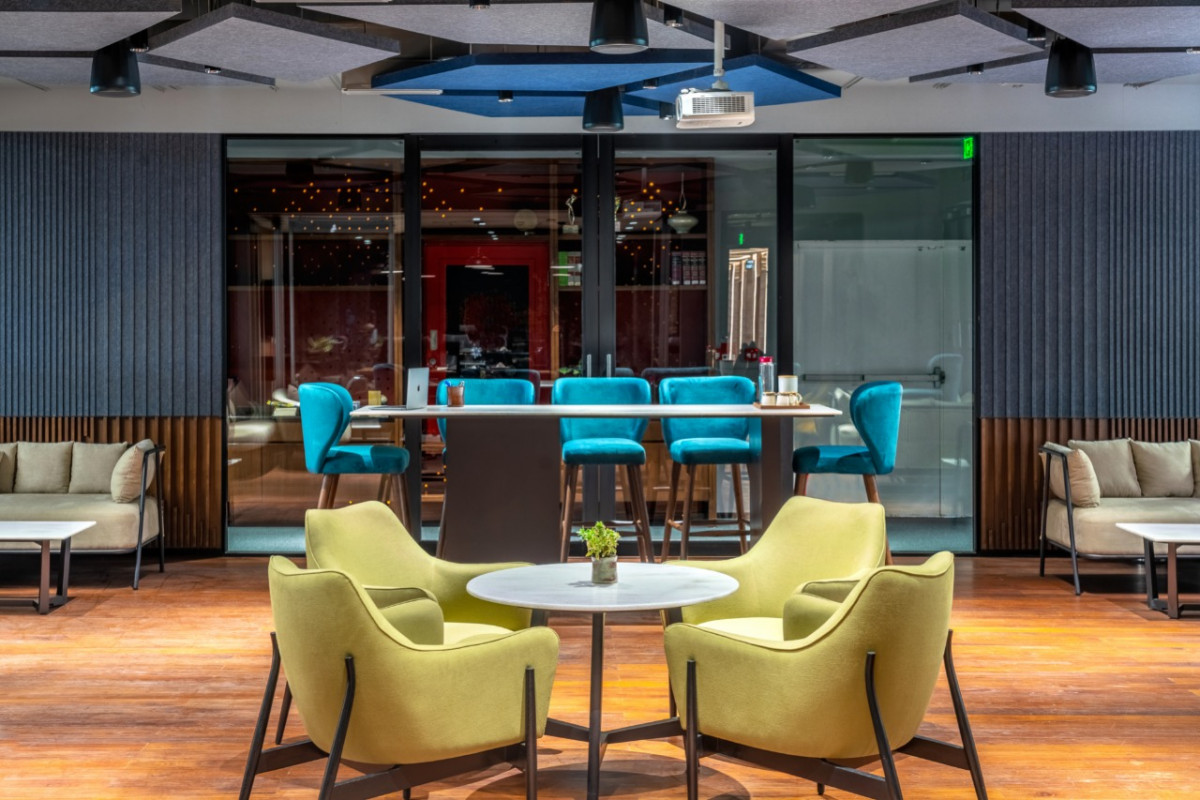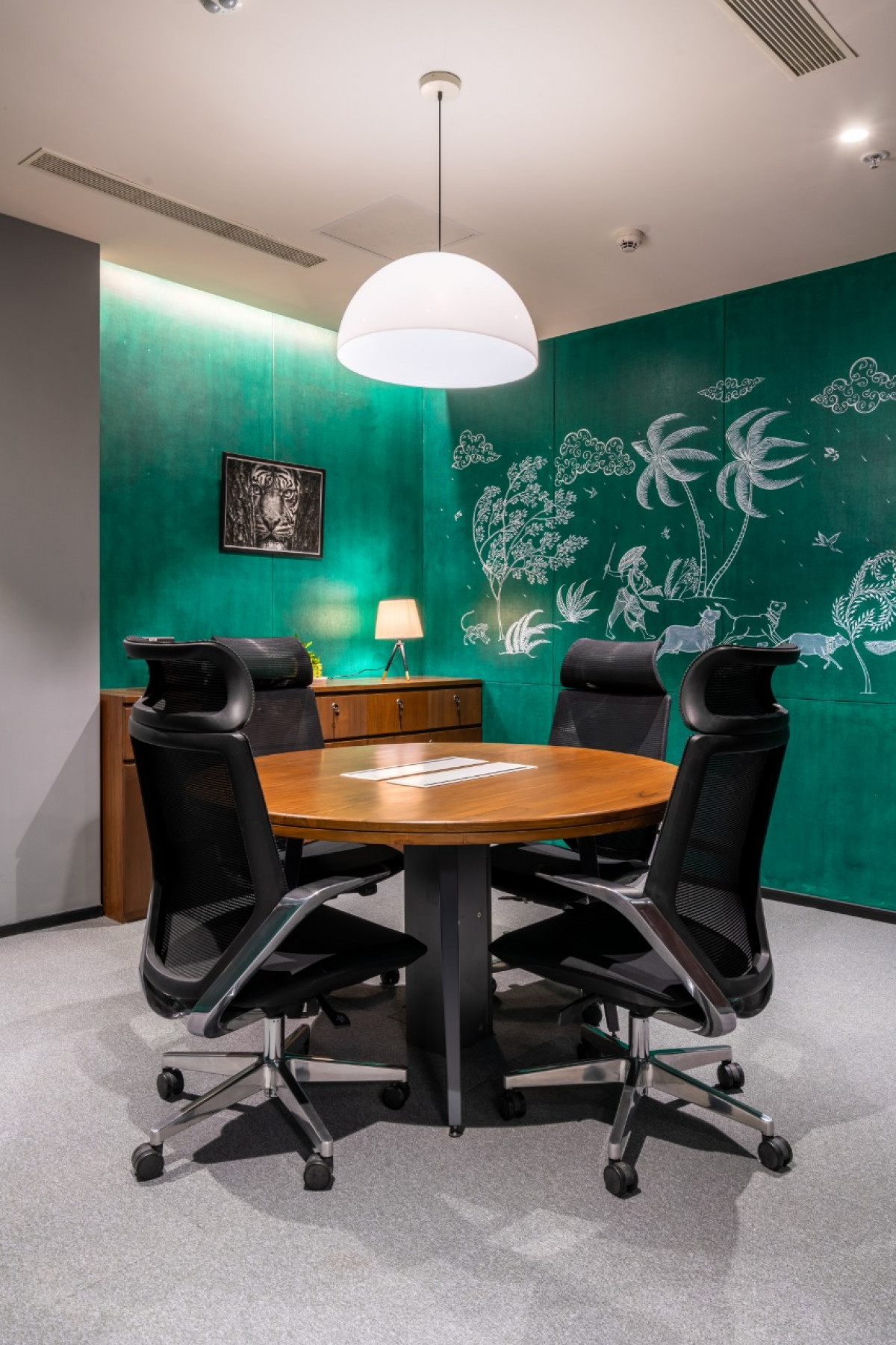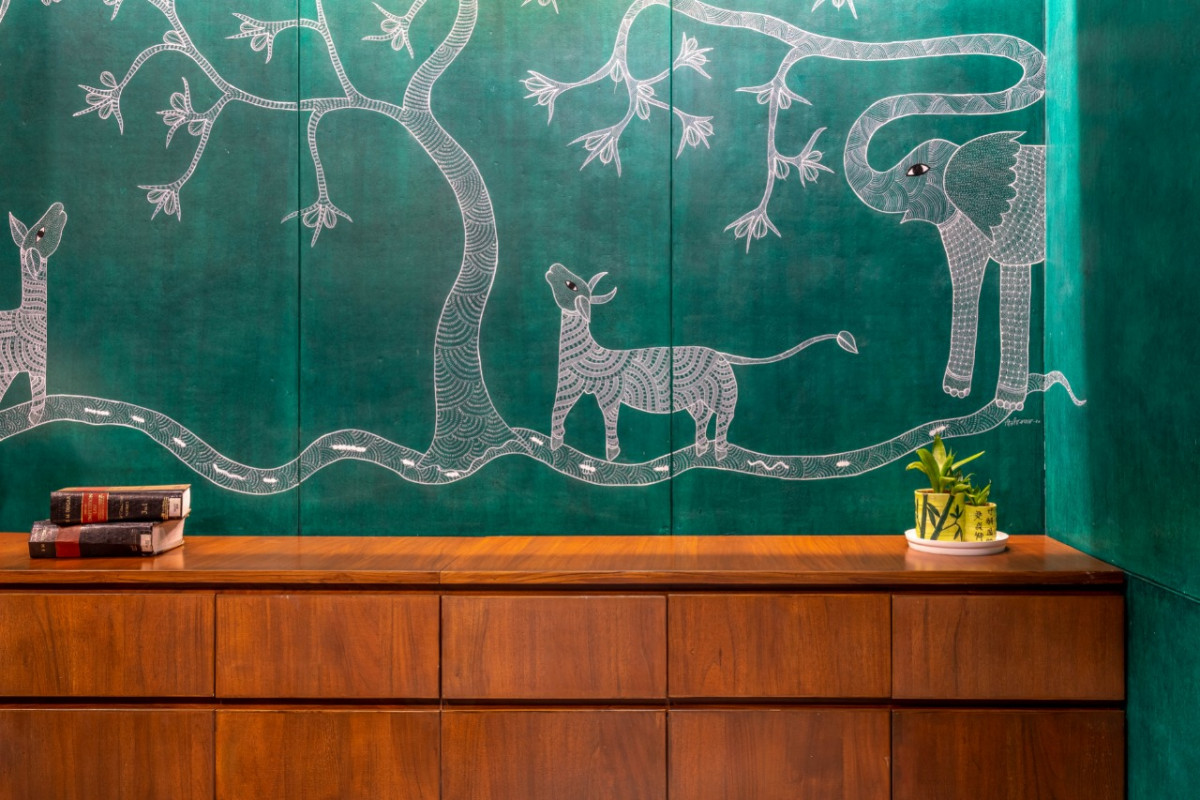 In addition, the office layout utilises peripheral areas to create sequestered pockets with shared facilities such as a cafeteria, library, private booths, and informal seating areas surrounded by plants for light work and casual banter. Through its design, use of timeless materials, and vivid storytelling, the Trilegal office seeks to create an identity of its own — a balanced expression that unites the law firm's roots in Indian culture with the modern spirit and aspirations of its new-age workforce.
Also Read | A floating pavilion as testing grounds for museum-to-be M. in Dutch new town Almere