The pandemic has brought attention to hygiene and expedited the measures taken to include health security as part of daily lifestyle. What are the seven steps that you are talking about in your campaign?
With the spread of the COVID-19 pandemic, the entire world is focusing on hygiene. Customers have started to worry more about infections which has led to increased concerns on hygiene at home and personal spaces.
The pandemic has accelerated the overall demand for products and technologies like touchless faucets, shower toilets, IOT enabled solutions, anti-bacterial fixtures. Today, consumers expect solutions that offer peace of mind and is tried and tested in the market.
LIXIL is a leader in water technology products, providing a range of consumer-centric solutions across all lifestyle needs. American Standard is an iconic brand with more than 140 years of pioneering legacy. At American Standard, we have always advocated the importance of hygiene and are steadfast in our commitment to deliver beautiful and purposeful products that safeguard families' well-being.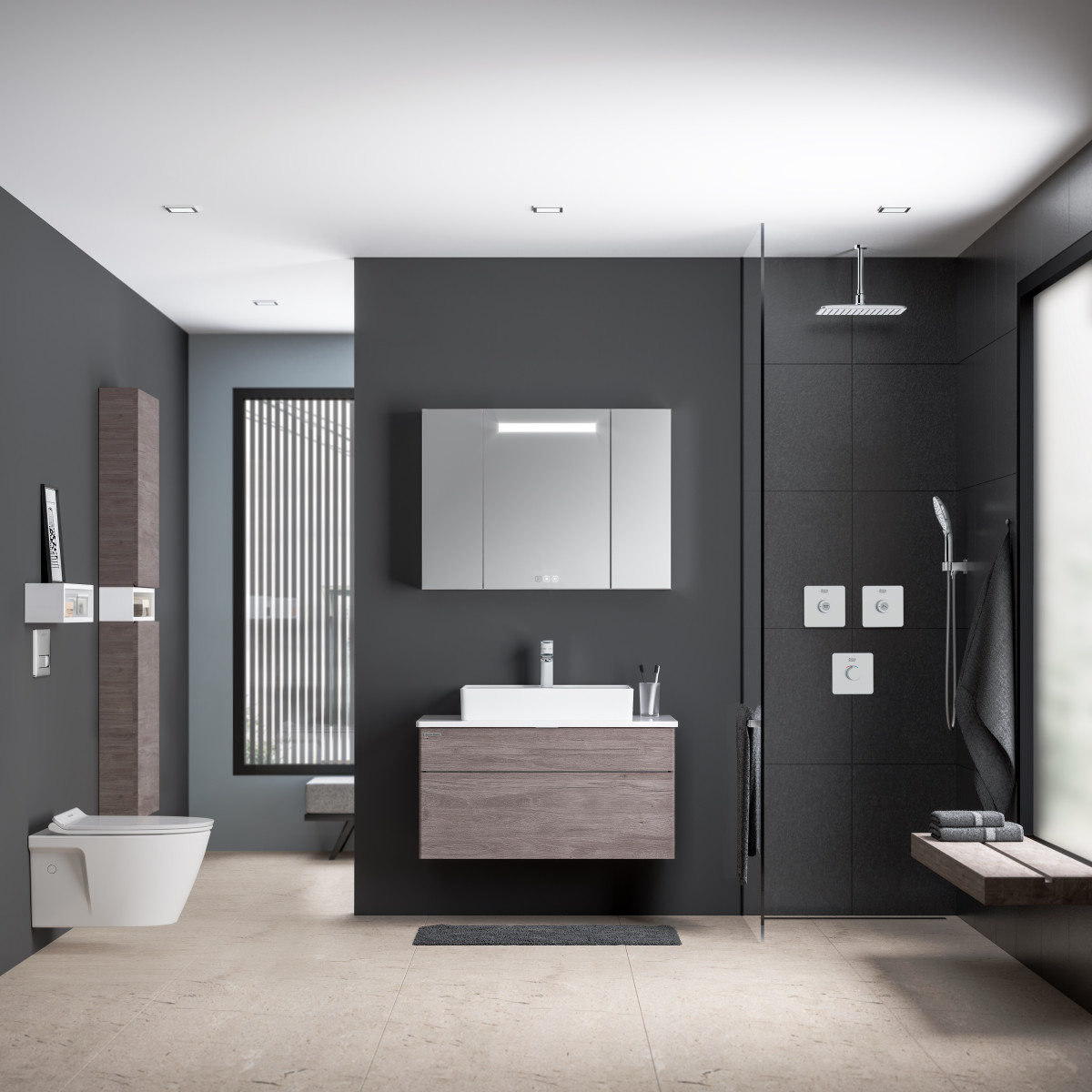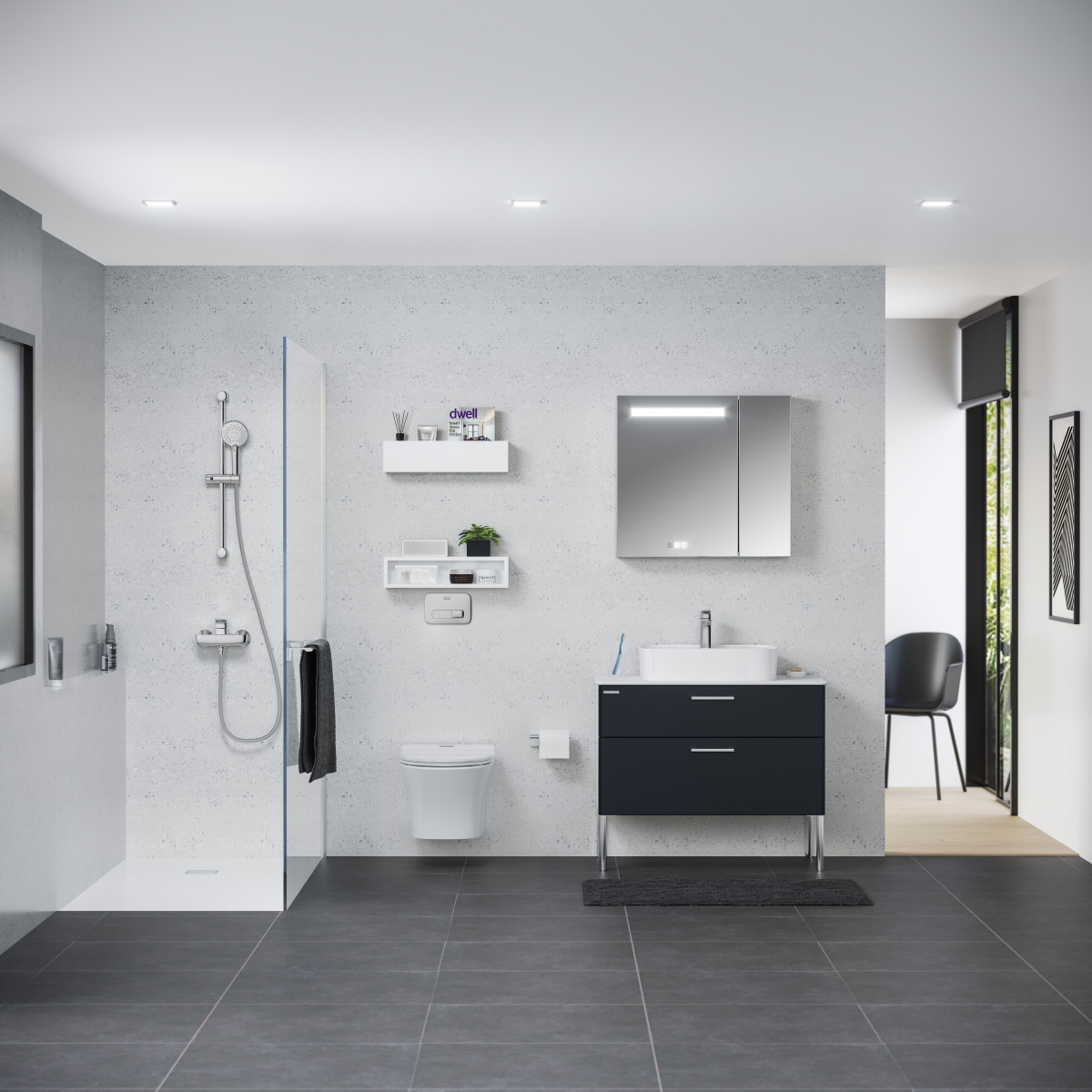 Recently, we launched our HygieneClean campaign across the Asia Pacific region (Singapore, India, Thailand, Indonesia, Philippines) to address consumers' heightened awareness of hygiene brought about by the COVID-19 pandemic.
As families spend more time at home now during the pandemic, our HygieneClean campaign conveys the adoption of 7 good hygiene habits, backed by products that are packed with technologies from the HygieneClean System to empower everyone to protect their loved ones:
Wash your hands frequently
Flush the toilet after every use
Shower frequently
Clean your toilet thoroughly
Maintain good personal hygiene when using the toilet
Make personal cleansing more hygienic
Clean and disinfect high touchpoints regularly
Comfort clean is focused on design innovation that looks at the material, and comfort-related challenges. In your experience of Indian markets, what are the peculiar design challenges faced by designers while designing washrooms/bathrooms?
Modern consumers look beyond functionality. A bathroom must be easy to use, hygienic, ergonomic, and safe while providing a sense of well-being. Owing to the pandemic, there is a greater emphasis on technology that can provide hygiene and cleanliness features than mere aesthetics.
With growing concerns regarding health and hygiene, consumers today are looking for long-lasting protection against bacteria and germs for good health and wellbeing. Our ComfortClean technology has antibacterial attributes. The ceramic glaze with zinc oxide effectively kills E. coli bacteria inside the toilet bowl for the long term and beyond.
Another challenge encountered by consumers are the stains left behind, either by hard water or dirt stains. The need for technology that provides top-notch cleanliness is growing by the hour. Nobody likes stains, but in a country where dirt and water can be problematic, it's important to include high-technology products that evacuate all kinds of stains.
Our HygieneClean system includes innovative flushing technologies such as SiphonMax and Double Vortex, with cutting-edge toilet rim technologies of Hygiene Rim and Power Rim for easy and effective removal of dirt and stains, especially in hard-to-reach surfaces. In addition, innovations like Aqua Ceramic help keep ceramic surfaces clean with the help of a super-hydrophilic coating.
Most importantly, Indian consumers, architects and designers, especially those in the premium and luxury segments, are just as conscious about design as they are about the hygiene and functionality aspects of the product. Minimalistic, geometric designs have been in demand for many years, with modern, organic shapes gaining popularity recently.
Many a times, brands tend to focus only on the low-hanging fruit, which happens to be the design aspect, thereby compromising on technology and safety features. At American Standard, our legacy has always been one of marrying form with function. Hence, neither aspect is compromised at the expense of the other, which is why, in our product range, you will see the most striking designs coupled with some of the most revolutionary technologies that add meaningful value to the user's interaction with our products.
The issue of water pressure and hard water stains must be addressed. What have been the innovations from American Standard in this respect?
To combat the issue of hard water stains, we adopt only the highest quality chrome-plating in all faucets, showers and accessories. This chrome plating resists corrosion arising from hard water and ensures a long lasting lustrous finish. Additionally, the flushing technologies and ceramic surface innovations listed above keep toilets and basins clean and stain-resistant for longer.
Low pressure is a problem that plagues most India homes because, unlike in other parts of the world, water provided by the municipal authorities is not pressurized. Hence, in many homes, especially premium and luxury ones, consumers have to resort to pressure pumps to operate their faucets and showers. Taking cognizance of this problem, we have designed several products that operate well at low pressure, such as Neo Modern L-Bend Mixers, Genie handshowers, Concept Arc flush valves and so on.
Washroom designs are often not on the priority list of homeowners when re-designing their homes. During COVID, the financial dearness (crunch) relegated home décor/redesign further down in the list of priorities. How have you addressed this?
Today bathrooms have evolved into a place of rejuvenation for our body and soul. Hence, we have witnessed significant increase around this perception and evolution of bathrooms from being merely a rational space to an emotional one.
This trend further picked up when the pandemic forced the entire world to stay indoors. This is also one of the reasons for heightened awareness about bathroom hygiene as people are spending more time at home.
With increased awareness around hygiene, consumers are increasingly looking for solutions which can effectively reduce the risk of infections. Centers for Disease Control and Prevention (CDC) has also announced "toilets", "faucets" and "sinks" as high-risk areas for infection. This has subsequently increased the demand for innovations that are centered on hygiene and sanitation.
In the last quarter, we at LIXIL, had to realign our manufacturing to meet such evolving needs of our consumers. We increased our focus on retail and accelerated development of touchless faucets & flushing, anti- bacterial finishes, water filtration, bidets and shower toilets.
The last 3 months have seen strong growth across markets including India. So on the contrary, while redesign and decor have come down the priority list, Hygiene and innovative products' demand has drastically picked up across our markets.