When it comes to sustainability, Shruti Shibulal simply does not believe in compromise. Her venture Tamara Leisure Experiences implements her vision of sustainability across operations.
Shruti Shibulal, CEO and Director of Tamara Leisure Experiences, is committed to designing innovative strategies that will promote climate resilience, social responsibility, cultural preservation, and local economic growth. Tamara Leisure Experiences is a responsible hospitality group that aligns itself with the UN's Sustainability Development Goals. Shruti was appointed a Young Global Leader (YGL) by the World Economic Forum and is currently serving as a co-lead on one of the work streams within the World Economic's Global Future Council on Sustainable Tourism, to advise on practices that will inform the establishment of sustainable destinations. The work the group has done at their property - The Tamara Kodai, features as a case study in the session.
Also Read | Chicago Architecture Biennial Announces Contributors for Fourth Edition: The Available City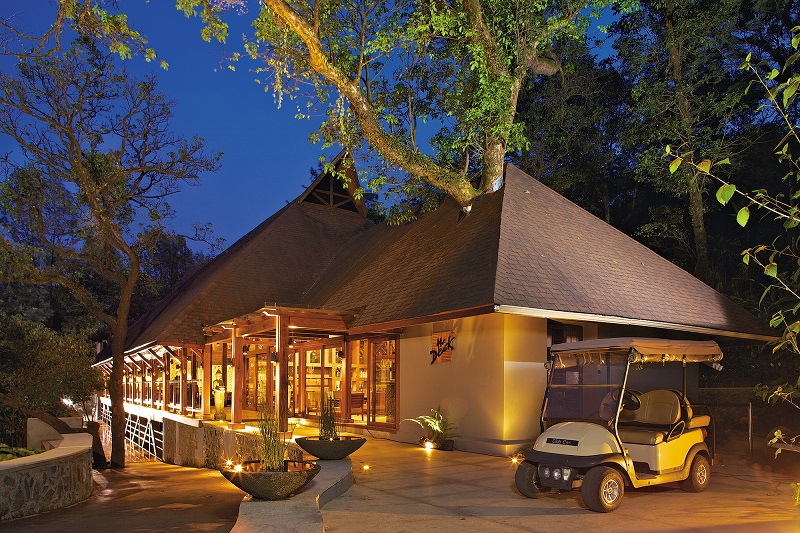 She shares with Design Dekko insights and experiences of bringing her vision to life and how her hospitality group drives a series of planet and people-focused initiatives across operations.
Also Read | 5 Innovative ways to incorporate Japanese architectural elements in the Indian home decor
"There are five key pillars to sustainability: human, social, environmental, manufacturing and knowledge capital", Shruti explains. "People are central to all of it - both as benefactors and agents of change. So, our initiatives look to build human capital incrementally and continually. For instance, under the Shibulal Family Philanthropic Initiatives we operate a non-profit organisation called SAATHIYA, which offers hospitality skills to disadvantaged youth and places them in career oriented jobs within Tamara and at renowned hospitality companies."
The Tamara group's social and knowledge capital initiatives heavily lean on engaging the local community and their generational knowledge of the local landscape and culture. Over 50 percent of their pan organisational staff are local residents. In terms of environmental and manufacturing capital, they have invested in building out infrastructure that is sustainable in the long run. This includes rain water harvesting tanks, water filtration plants and the use of green construction practices to create energy efficient and low carbon footprint spaces.
Also Read | 5 Innovative ways to incorporate Japanese architectural elements in the Indian home decor
Shruti explains that a comprehensively sustainable business cannot operate in isolation. "Working with local residents and with a long term view to boost native economies is crucial. Hiring locally is one way that we ensure the local communities are an active part of managing development in tourism in the region. This ensures that tourism benefits the local culture without making it dependent on visitors or depleting native resources, which must be reinvested for local growth." The added positive being that their guests also appreciate and resonate with an immersive experience of traditional cuisine and activities engineered by local staff.
Also Read | Interior stylist Bhawana Bhatnagar on smart lockers at residential spaces
Shruti is happy to see a rise in conscious travellers who value both environmentally and socially harmonious hospitality. "Previously we saw these qualities as being a value add for travel ventures and now they have become a distinctive selling point. The shift from luxury travel being about indulgence and expense to being more about unique, mindful and culturally meaningful experiences has signalled a consumer driven move towards sustainability in operations and in guest offerings. Therefore, our core philosophy to function at the nexus of people, planet and profit translates not only into reducing carbon footprints, but also into inventing service models that offer our guests holistic experiences that cater to their well being while uplifting and engaging with local communities and cultures," she asserts.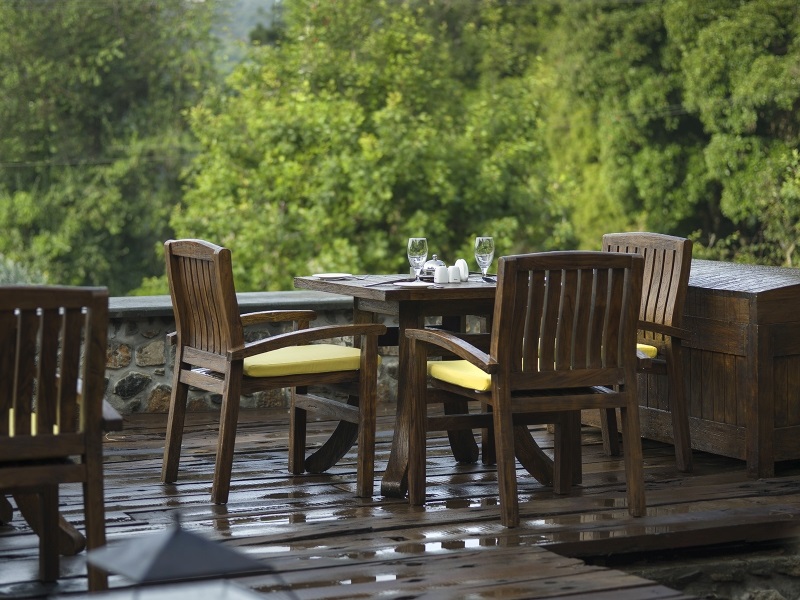 However, once she plunged into the field of eco-tourism, she realised that Tamara had to contend with large scale players who had been in this industry for generations. Explaining the positives of being a new player, she says "Our advantage in being a young and smaller venture was the ability to adapt and implement lasting change. We were able to integrate sustainable initiations into the foundations of the business model, making these changes both scalable and self-sufficient in a manner that was both cost efficient and profit boosting."
Also Read | Kareena Kapoor Khan's new home in Bandra with European styled decor & wooden detailing
She advises upcoming ventures to look for opportunities to create what is new and progressive while keeping in line with an evolving marketplace. The pandemic came in as a challenge to all business ventures but it is indeed a thing of pride that the Tamara group did not lay off a single employee. Shruti says, "We offered only nominal pay cuts to the top 3 percent of the organisation. We used the downturn to invest in our employees by offering over 100 hours of training and workshops that spanned professional and personal development. There were several recreational workshops to encourage the pursuit of hobbies and relaxing activities. We also ensured that our employees had access to free mental health care to tide the stress and uncertainty of that time. This allowed us to emerge from the first and second wave as a more united and resilient team. It continues to benefit us today."
Also Read | Montreal, Canada : New outdoor furniture section on degaspe.ca
Also, the pandemic, she believes, has brought in some change in mindset to the customers of the luxury hospitality segment. "Consumer's value for money to some extent has been replaced by value for time. Luxury travellers today want to experience something differentiated, not cookie-cut and will invest time in discovering these types of rare, informative and unique travel moments."
Explaining that design, architecture, and most importantly curated experiences will continue to require significant investment, she says that the conceptual process and intention behind these elements is shifting. "Rather than building for indulgence or opulence, a new conscious brand of luxury is now sought after for using green construction processes, locally sourced materials, and vernacular styles. This thoughtful prioritisation of the environment and local culture creates not only beautiful spaces but stories that are valued by mindful travellers," Shruti says.
Also Read | 5 Innovative ways to incorporate Japanese architectural elements in the Indian home decor
Shruti is very optimistic about growing her venture in India and abroad. "In India, the properties we have in the pipeline will all be unique in terms of location and guest experiences. As a country, India has the unique advantage of diverse landscapes and versatile traveller demographics, which allow us to develop region-specific sustainability models and customised offerings for each property," she reveals.
Edited by Parvathy Jayakrishna