When Kavya Sethi of Woodcraft International was approached to design a 2000 square feet, 3 BHK well-lit, ventilated apartment located in the city of Gurugram she was perhaps expecting a long brief. However, the client preferred brevity and simply told her the home has to 'Everything Minimalist'.
"We believe minimalism and functionality go hand in hand. Clean lines, uncluttered, monochromatic simplicity and colour accents. The idea was to create a soothing and inviting space that has a timeless aesthetic, she says. With pops of greens and pink spread across the space she says the intent was to keep the entire home warm, cozy and minimalist at the same time. Let's take a tour of the home…
Also Read | 5 Innovative ways to incorporate Japanese architectural elements in the Indian home decor
Living & Dining Room
A sage green accent sofa is combined with the beige walls and oak wood trimmings to create a tranquil vibe in the small living room. There's a play of marble texture and baby pink furnishings in between to break the monotony of the entire space. Since , our client turned out to be an artist and a book reader , there are a lot paintings and shelving in the entire home.
Also Read | 5 Innovative ways to incorporate Japanese architectural elements in the Indian home decor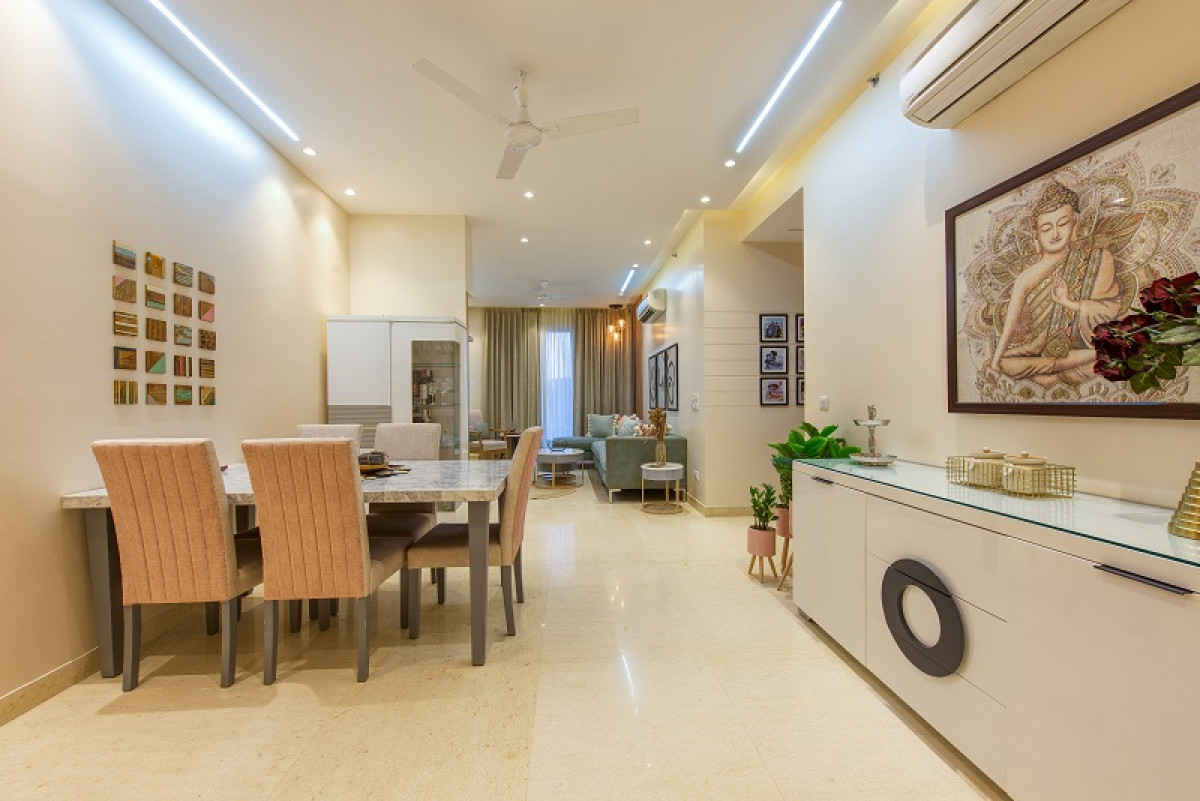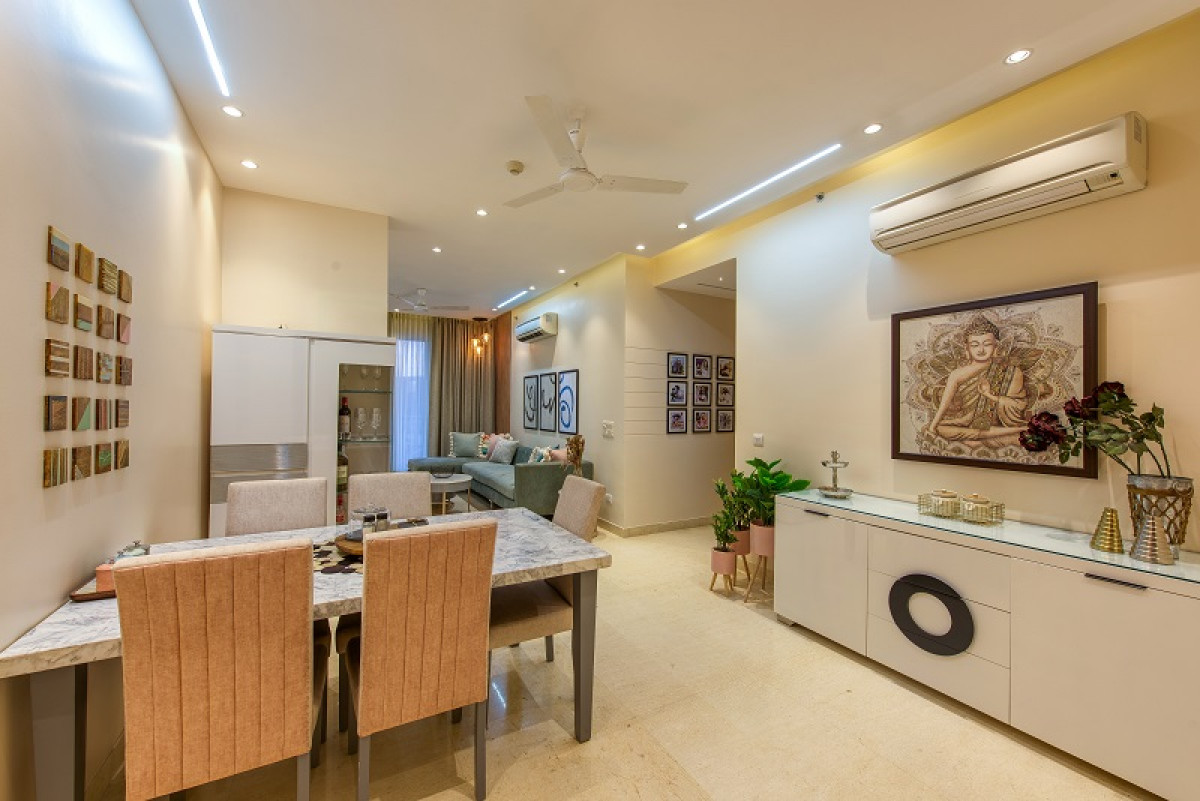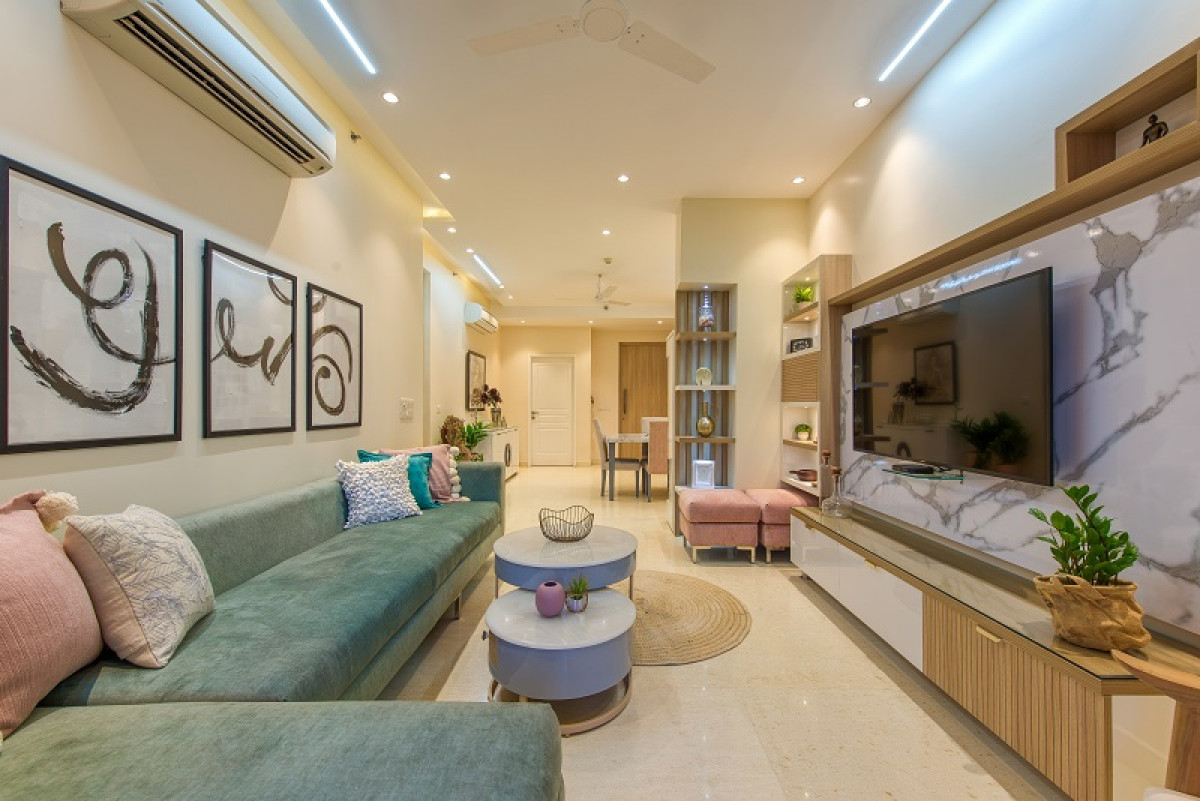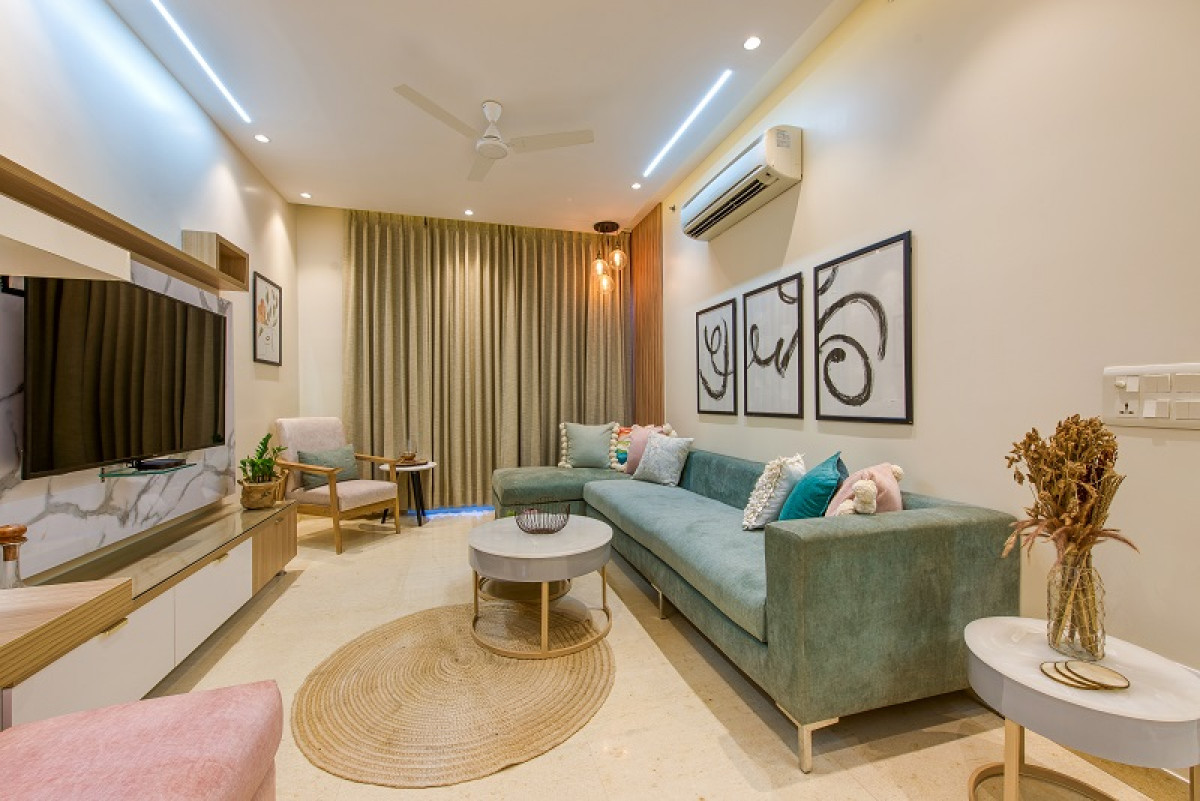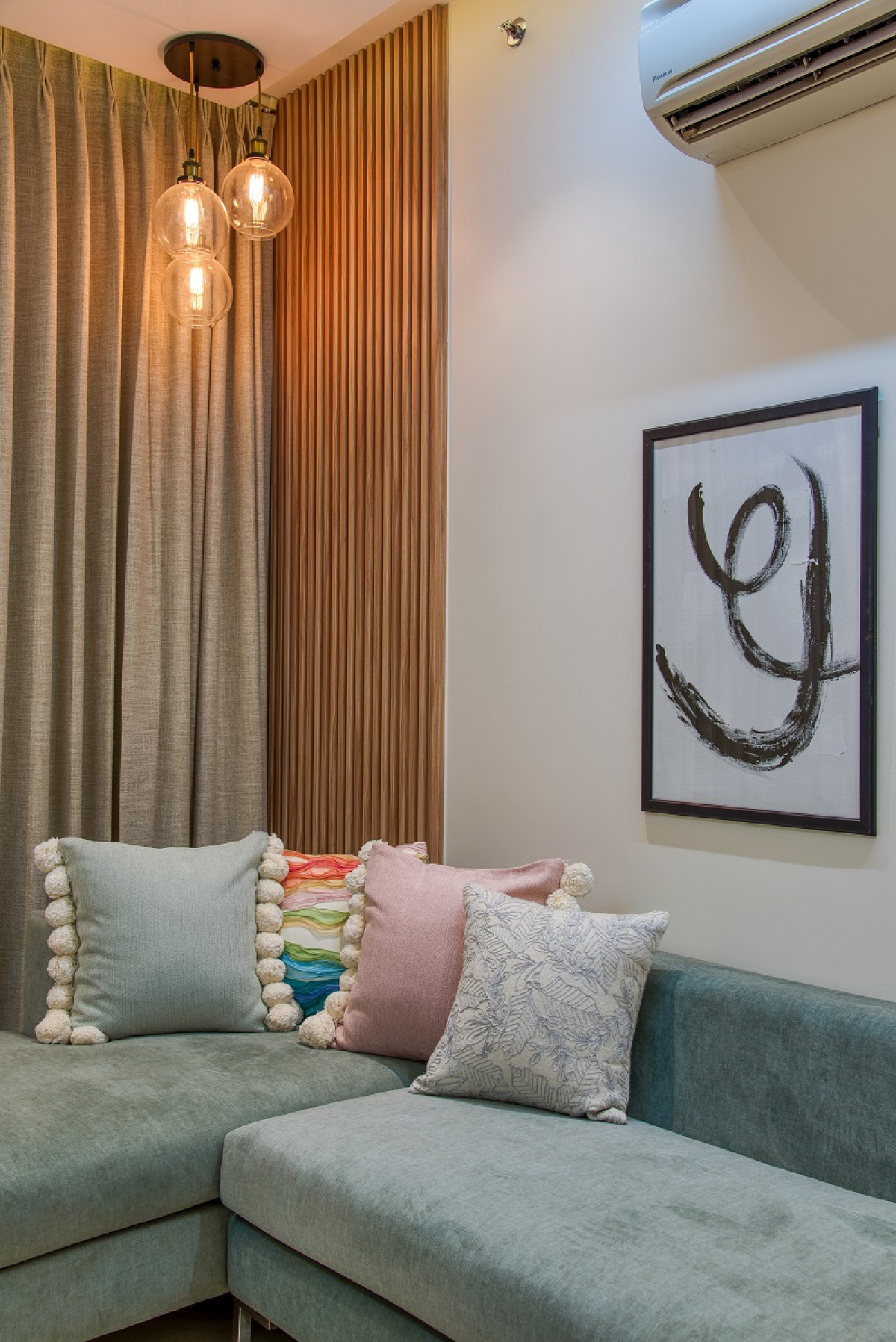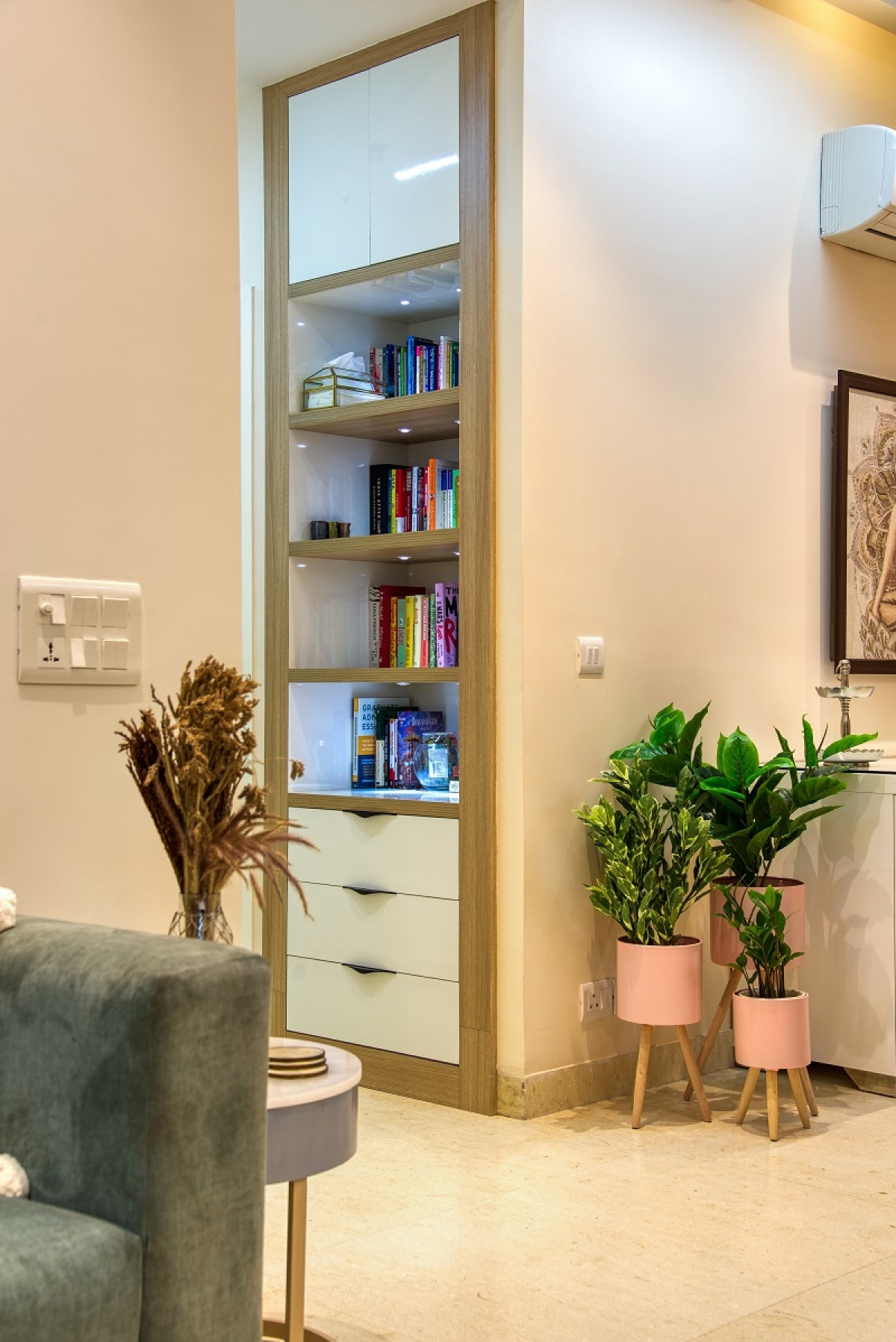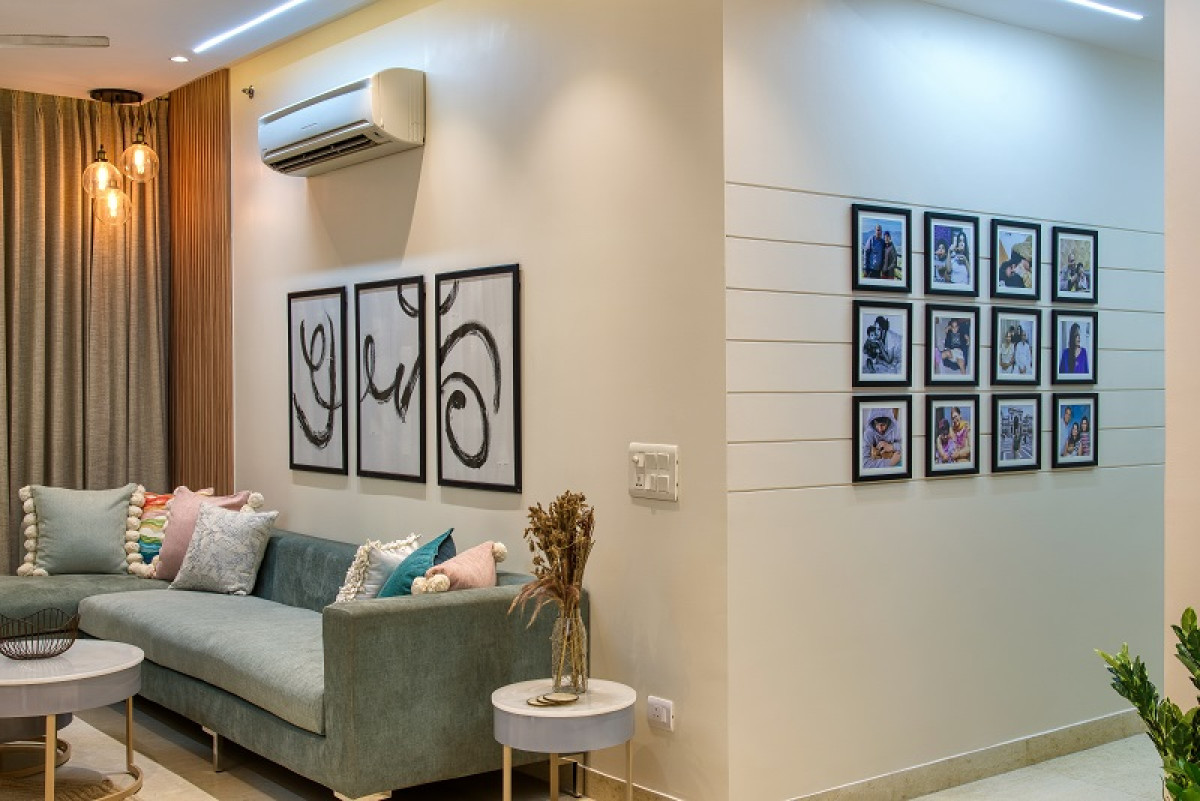 The Master Bedroom
A baby pink accent wall with a grey tufted bed, golden accents and a lot of nature inspired wall art and paintings. The idea was to focus on the purity and simplicity of shape and form. All white walls and wardrobe combined with wooden flooring , intended to make the space look more bigger and cosy. As the client is a book reader, we designed a cosy window seating along with a book shelf.
Also Read | Interior stylist Bhawana Bhatnagar on smart lockers at residential spaces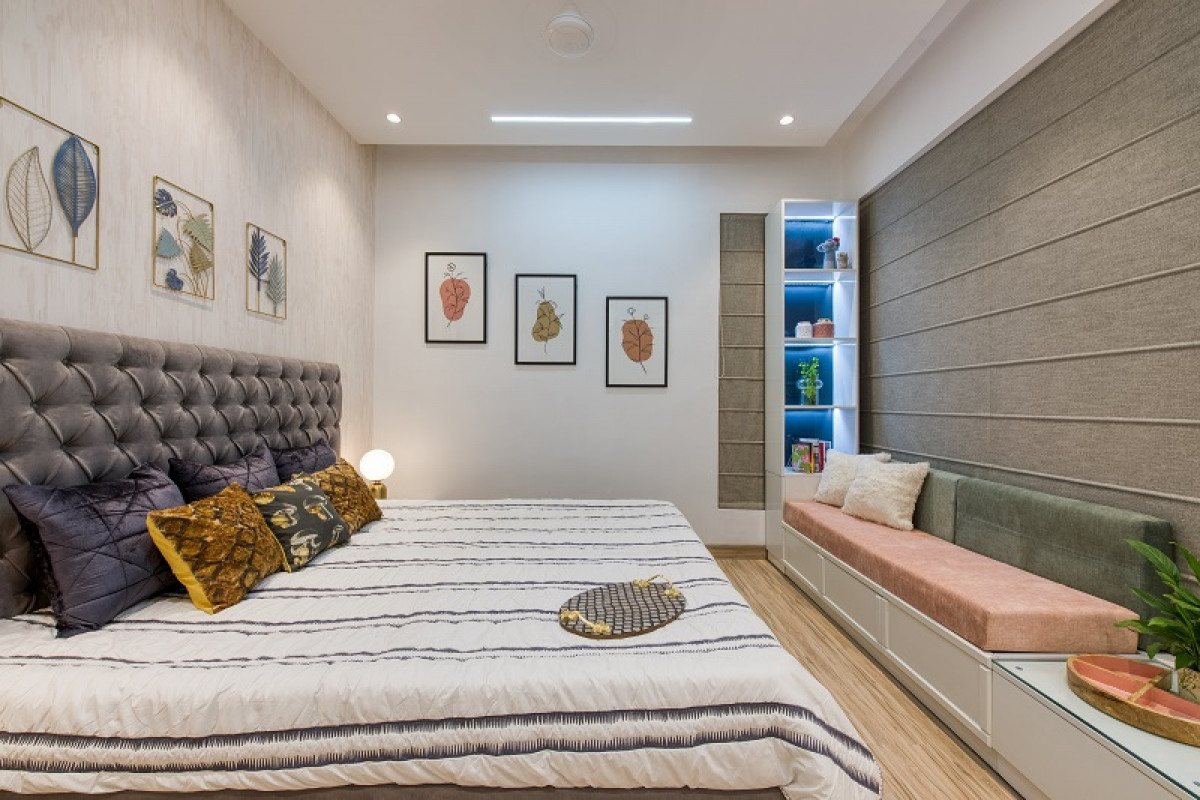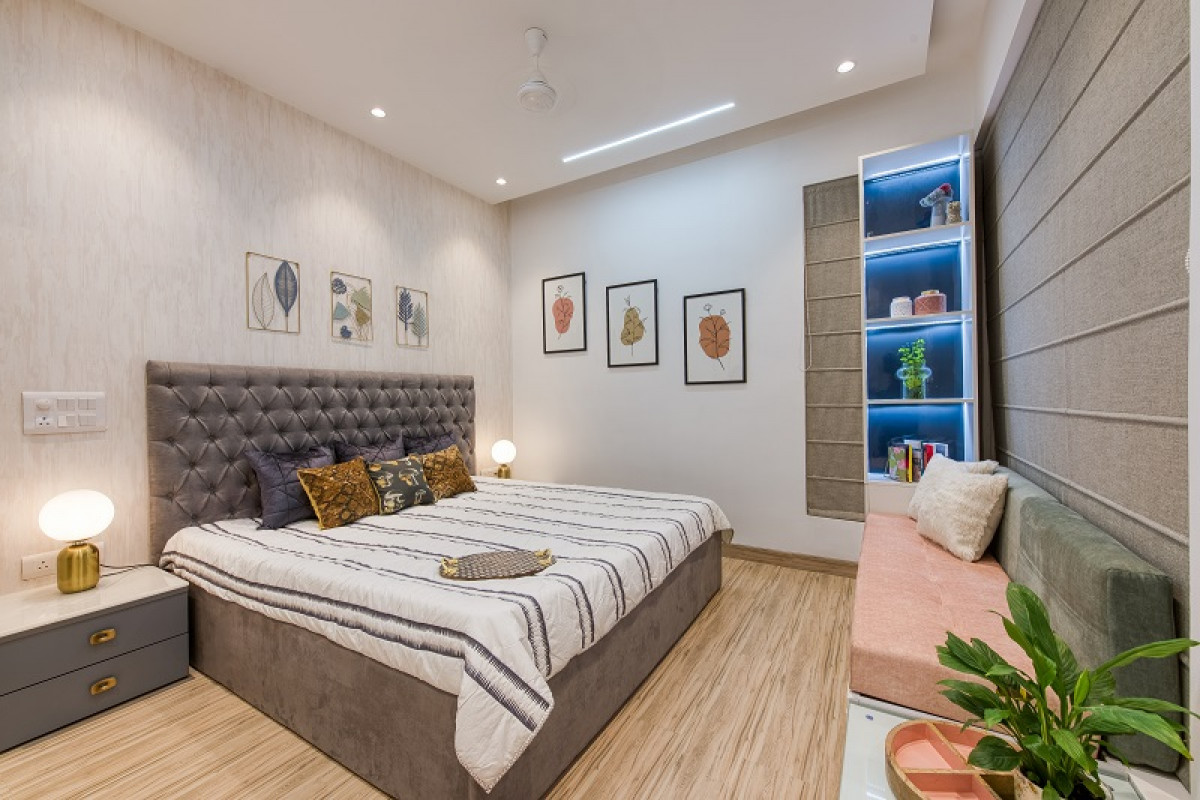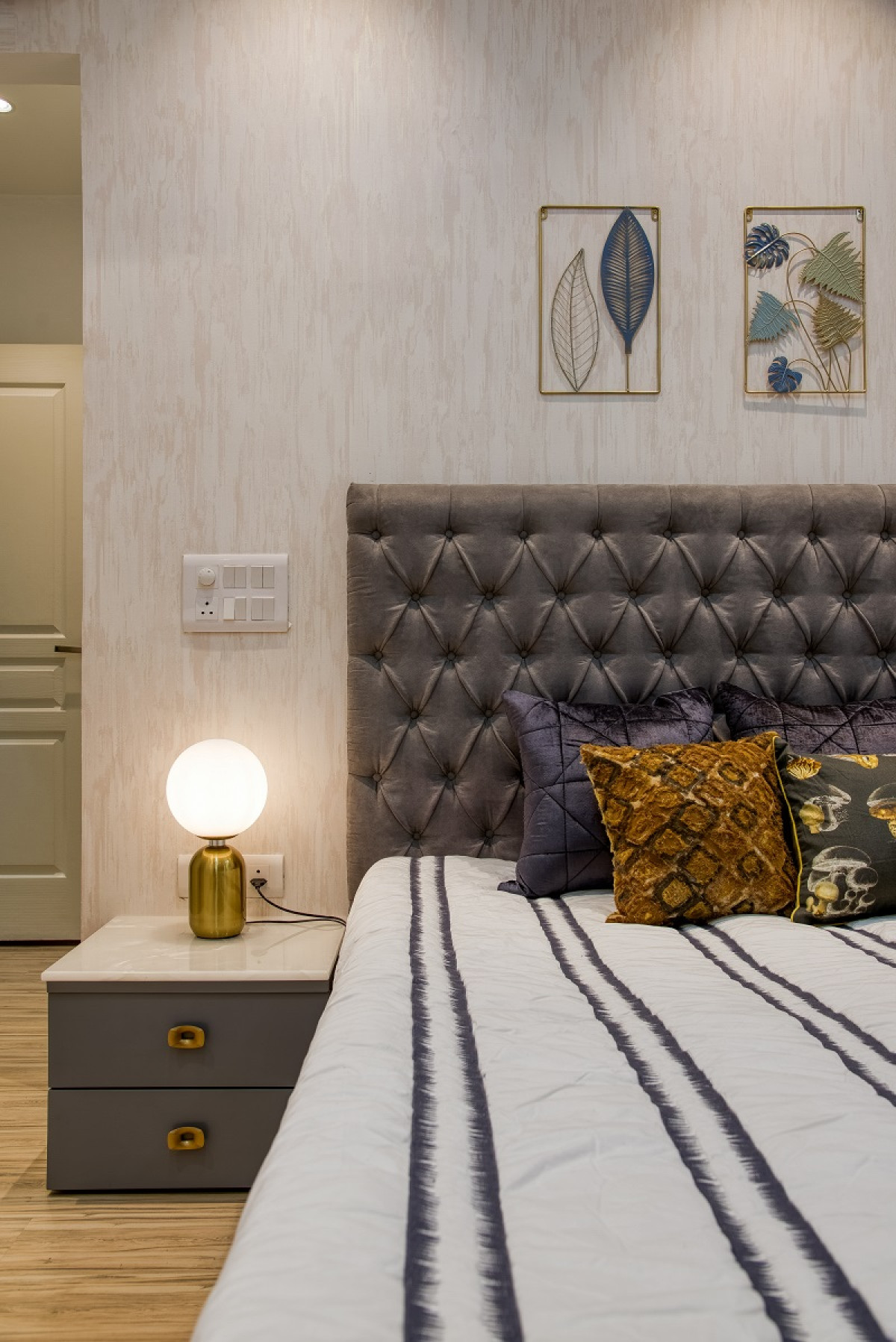 The Daughter's Bedroom
Here's a perfect mixture of woodland green and beige and a lot of natural lighting combined with golden accents in the room. This room has been kept simple in terms of colouring and patterns. A boho chic hot pink chair and ottoman added in the corner to add in the vibrancy to the entire space. A printed comforter and linen cushions are added to bring in some texture. Khadi curtains with a sage green sheer curtains and a 9' tall mirror are used to make the space look easy and breezy.
Also Read | Kareena Kapoor Khan's new home in Bandra with European styled decor & wooden detailing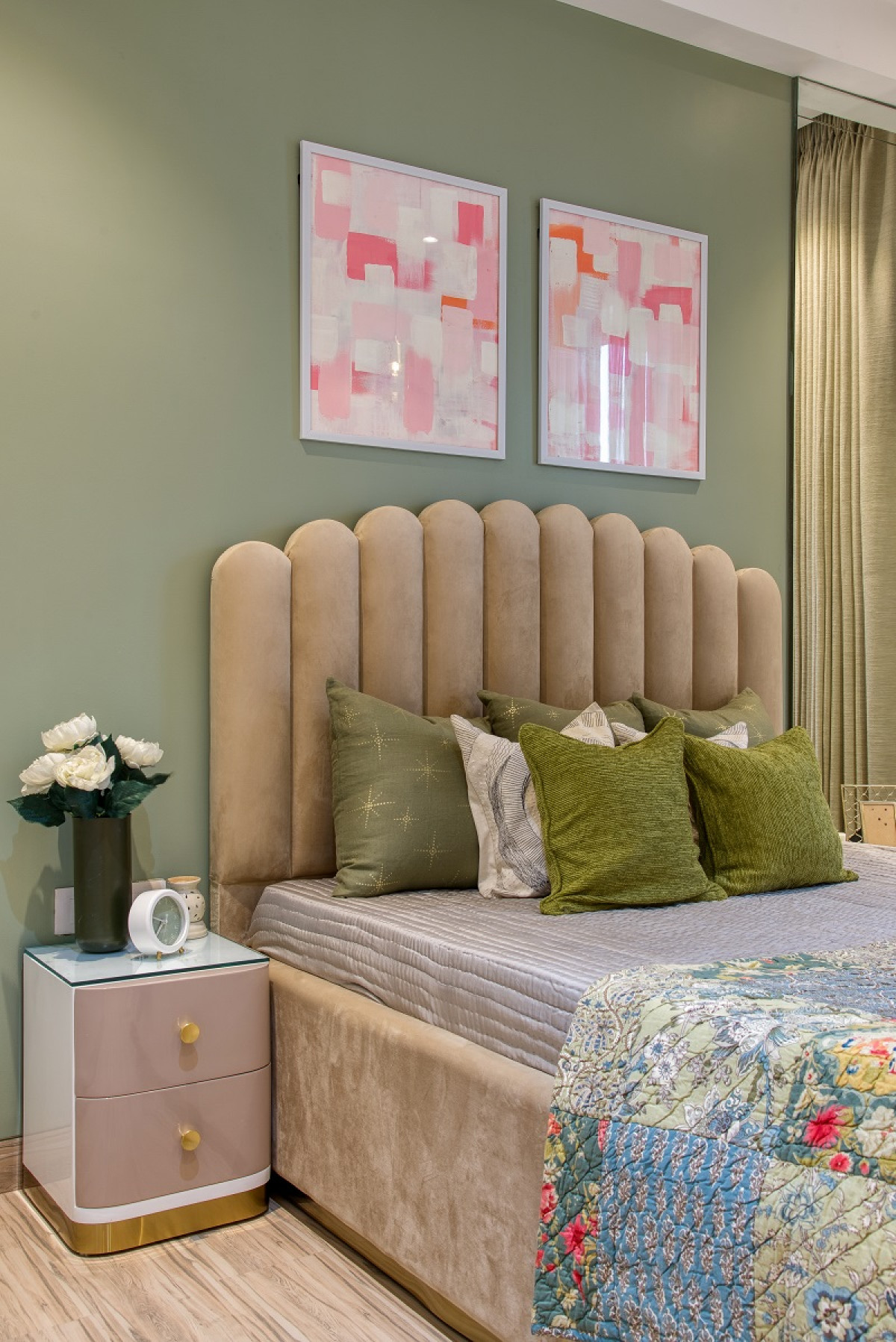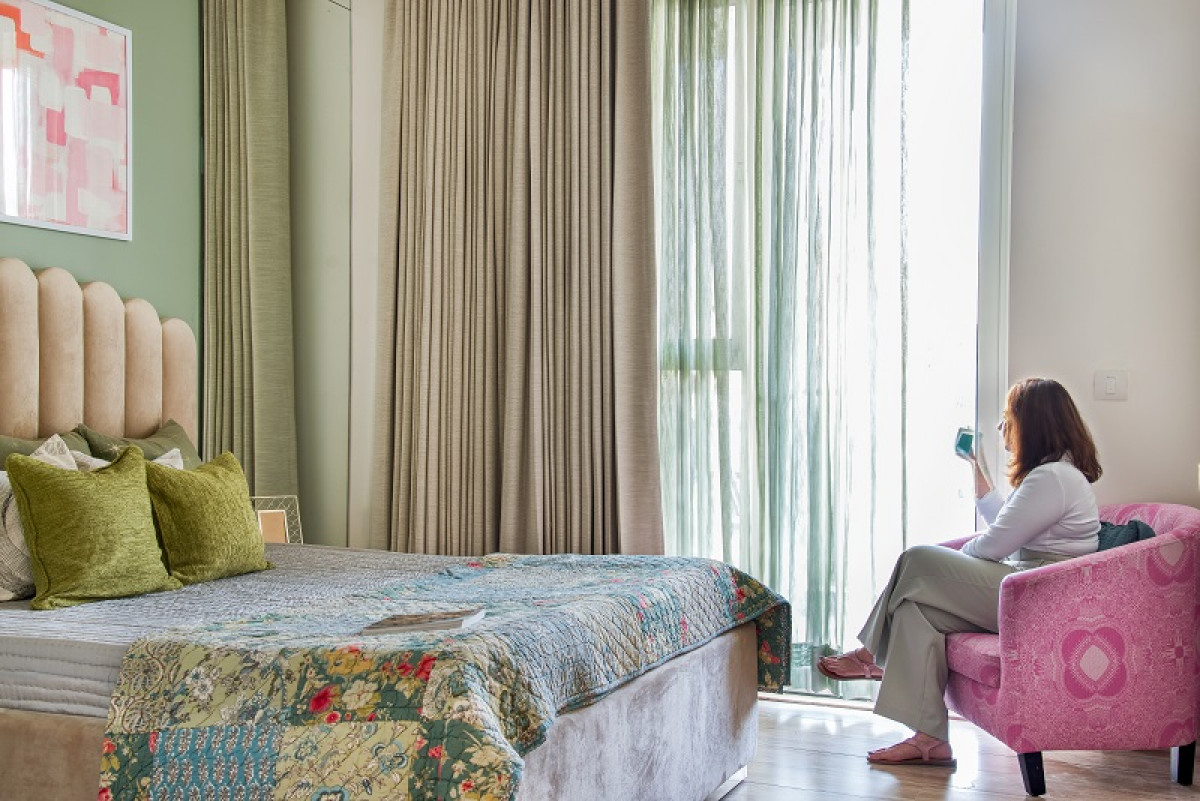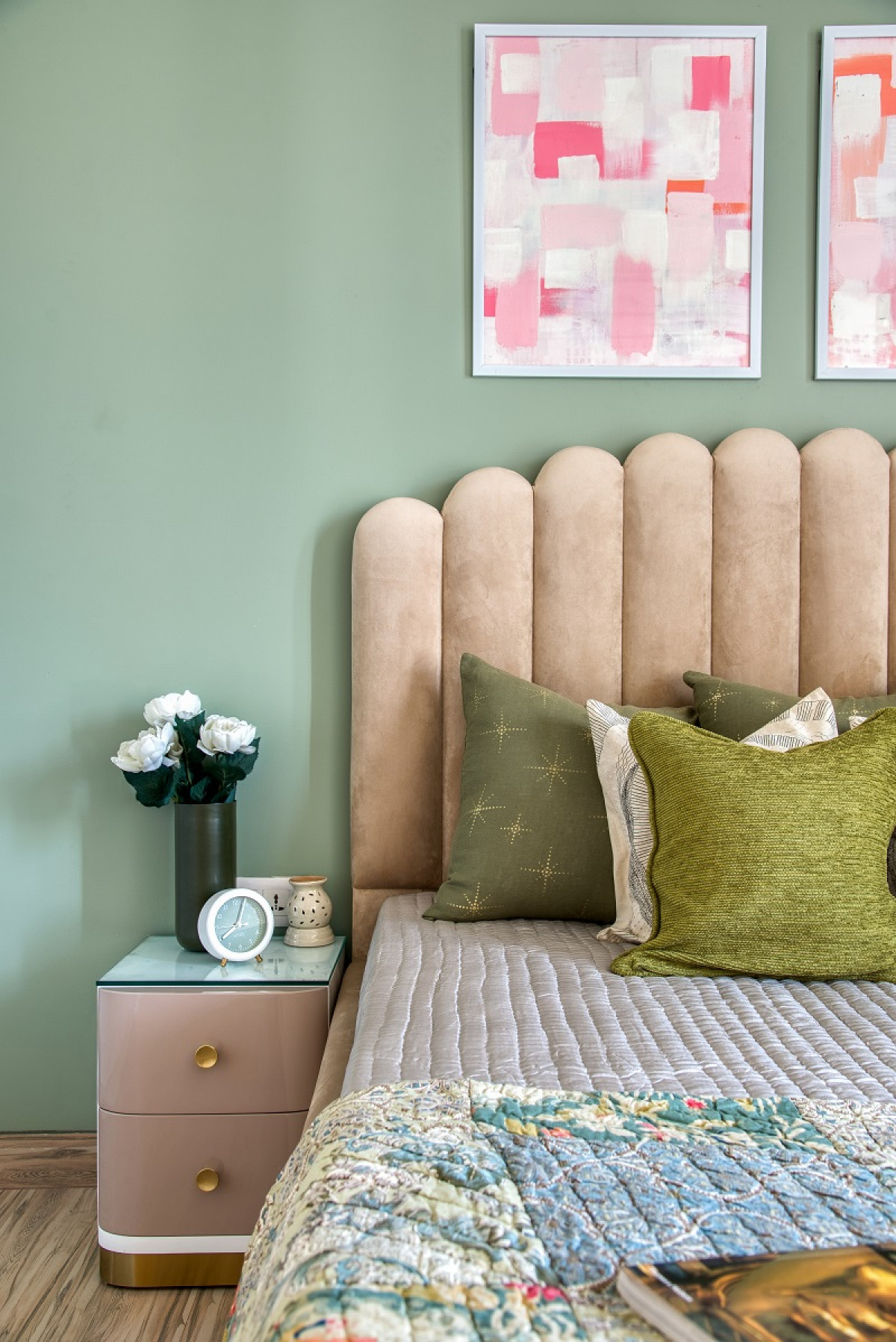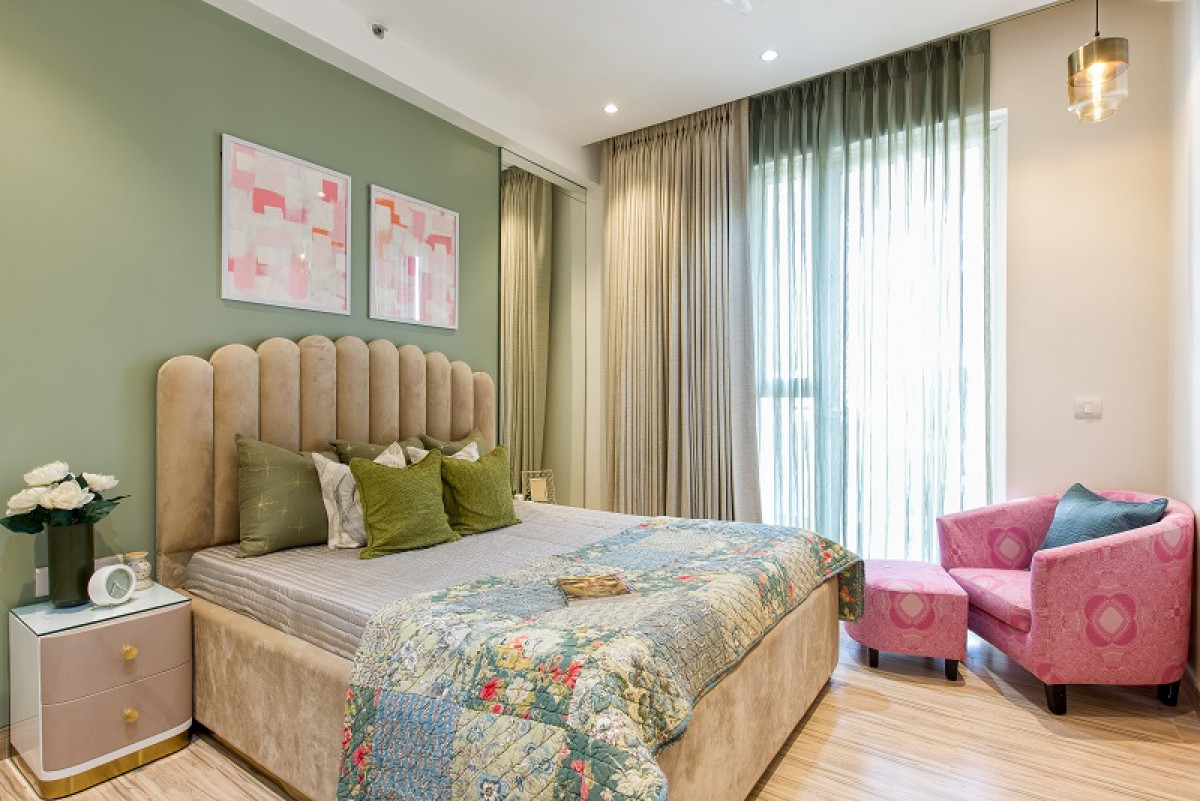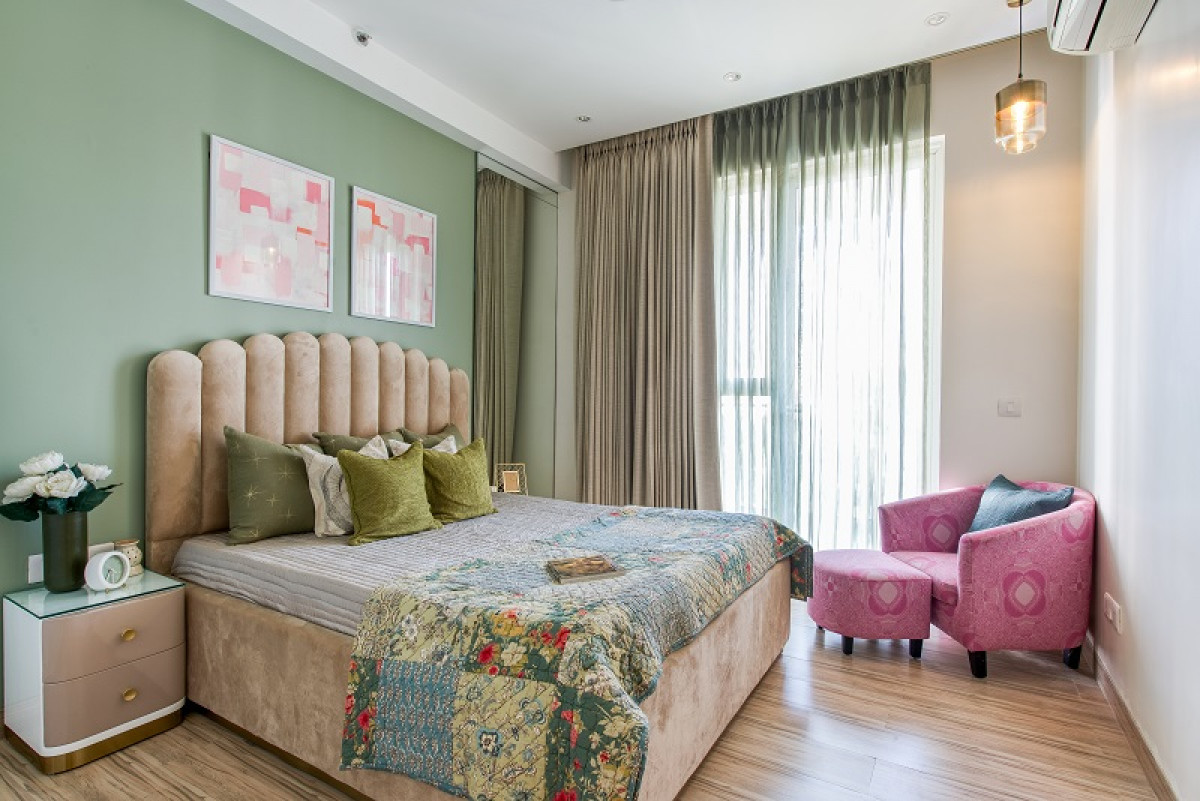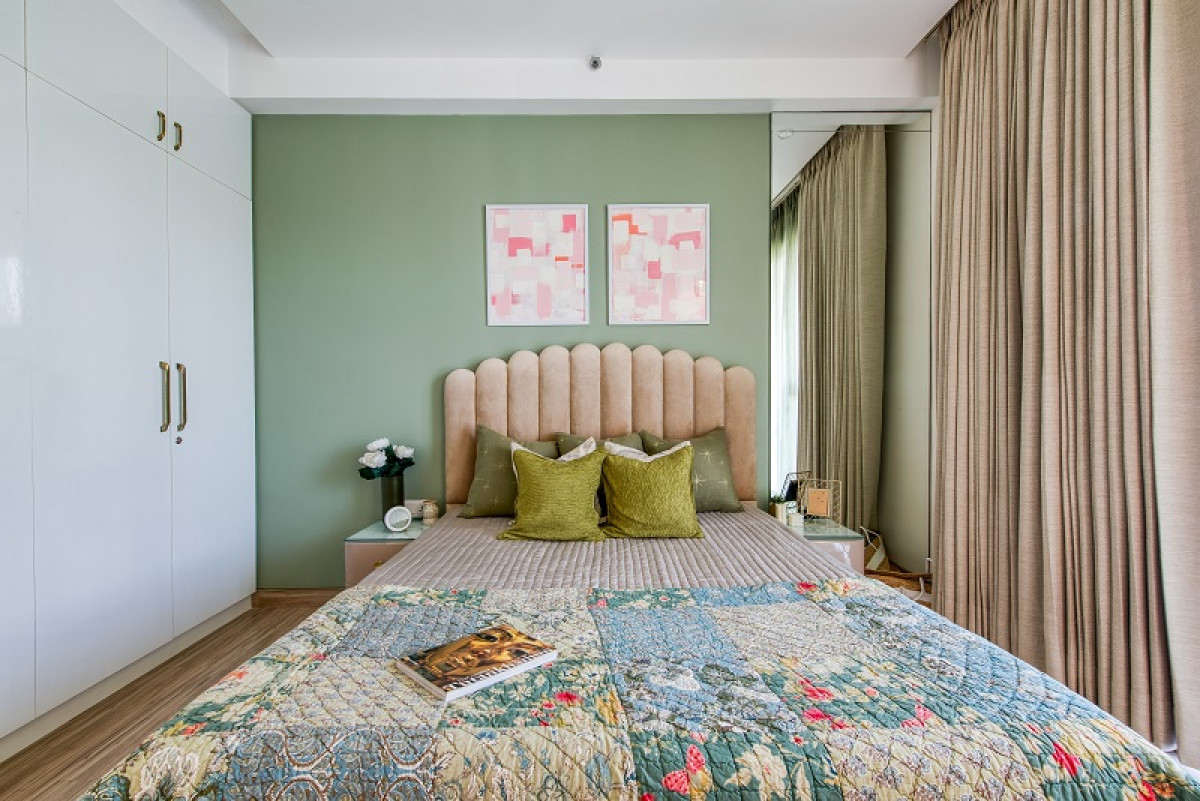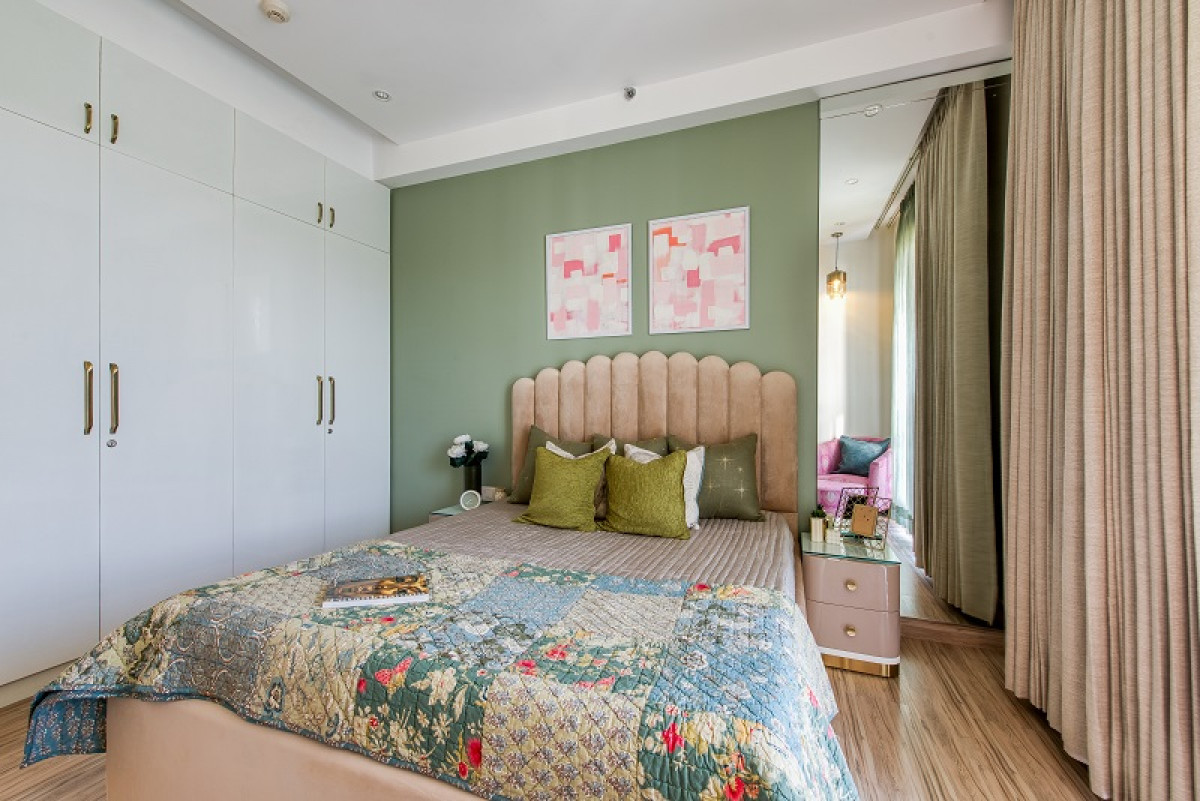 Son's Bedroom
A blend of blue, grey, white and steam beech for a 13 year old. His only demand was to have blue elements in his den. A grey accent wall with a blue stitched line bed combined with steam beech and silver accents. A small study table and book shelf was incorporated finished in whites. Again a very simplistic approach , chose to add textures through soft furnishings.
Also Read | Montreal, Canada : New outdoor furniture section on degaspe.ca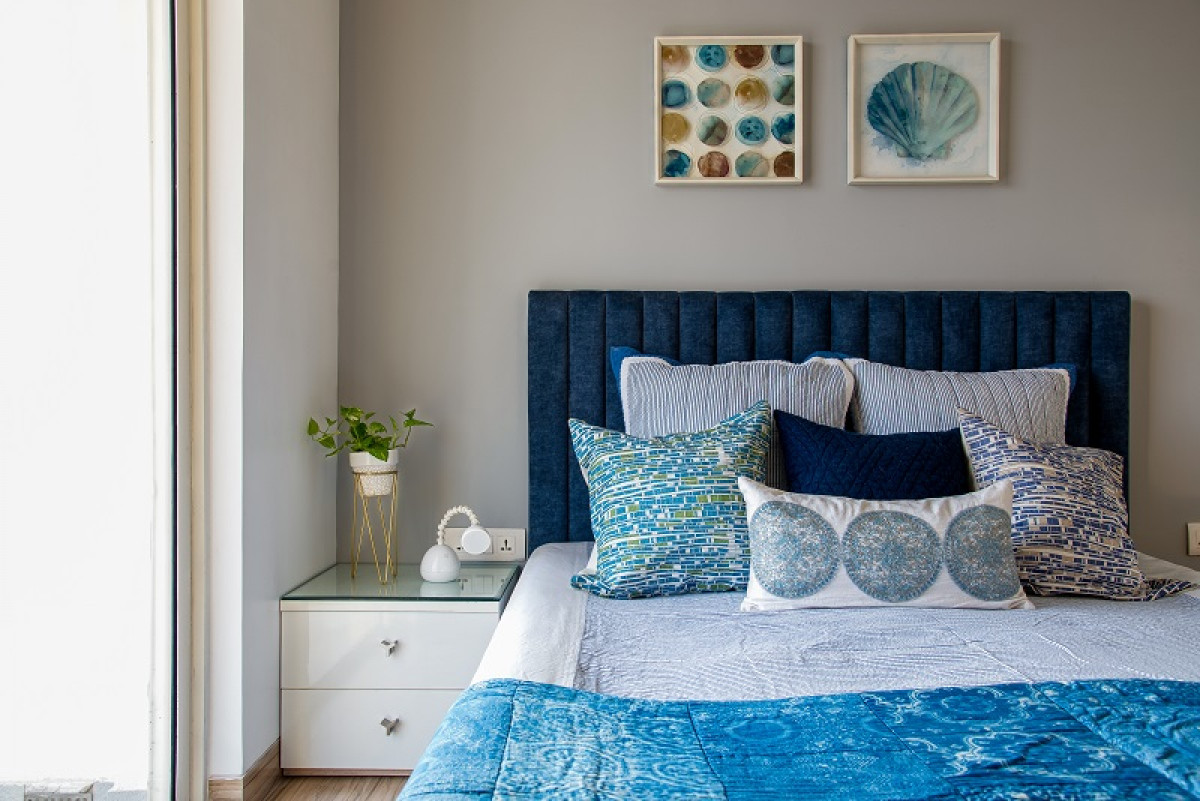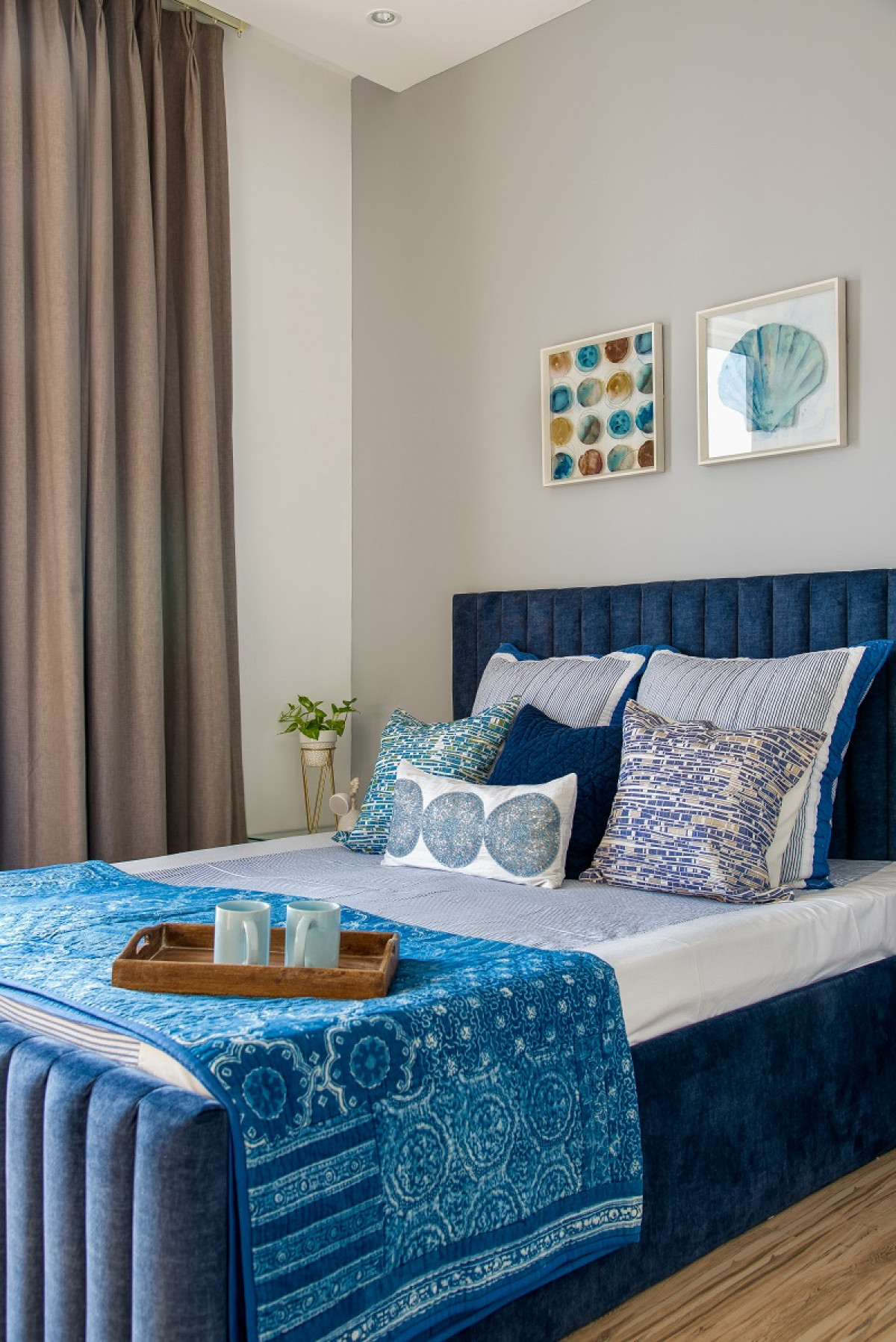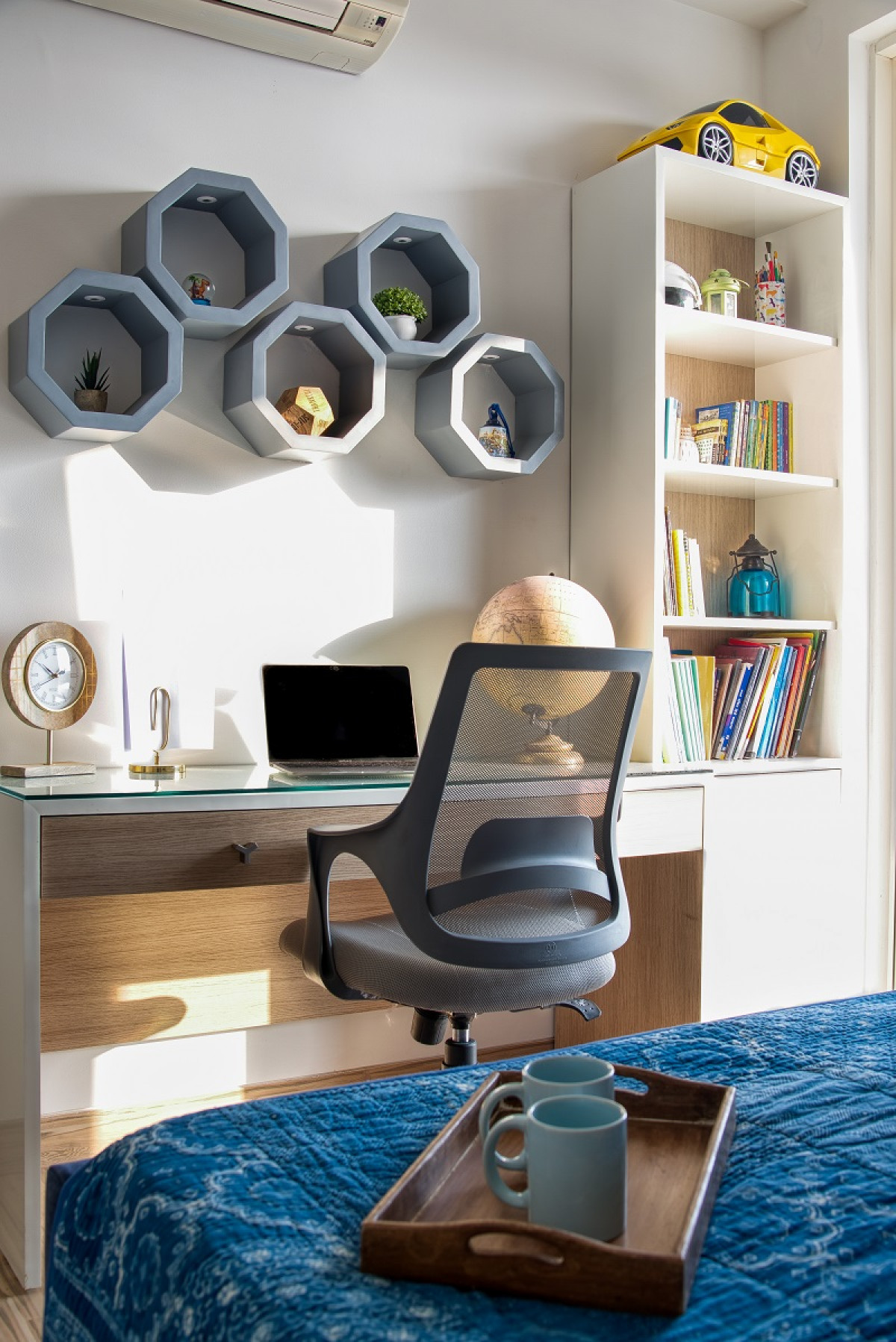 FACT FILE
Area: 2000 square foot
Location: Gurugram
Design & Build: Woodcraft International
Principal Designer: Kavya Sethi
Styling: Divish Sharma
Photography: Asmita Khodankar