India is the land of festivals and every festival is celebrated with great pomp and joy in this country. Saying that, Ganesh Chaturthi is right around the corner, which is celebrated by devotees across India to mark the birthday of Lord Ganesha.
The festival includes the welcoming of beautiful Ganesha mandaps at homes and the celebration days are usually spread from 3 to 11 days. The vibes and aura across India this time are something different and are unmatched by any other feeling. Isn't it? People start planning to welcome the Ganpati Bappa murti into their homes and scouting the Internet for easy decoration ideas a month or two in advance.
Also Read | Prestigious International Honors for Innovative, Inclusive Upper Los Angeles River Plan
This is the high time to spruce your home for making the delightful and cheerful ambience with zeal and zest like every festivals we celebrate. But, haven't you decided or not started the preparations yet? Then, don't worry. In this post, we are going to discuss the easy and stunning hacks to make your Ganesh Chaturthi celebration more creative and special.
Michelle Williamson, Interior Designer, Wooden Street suggests 7 Best & Easy Tips for Ganesh Chaturthi Decoration at Home: -
Pop Up Greenery
'Go green!', yes, gather all the plants at the area where you have decided to keep your Ganesha and make a green home for the God. This will not only give an aesthetic touch to the decor but infuse the fresh air into your Bappa's home. You can use your creativity by keeping the plants in stylish metal planters or small planters according to the available space.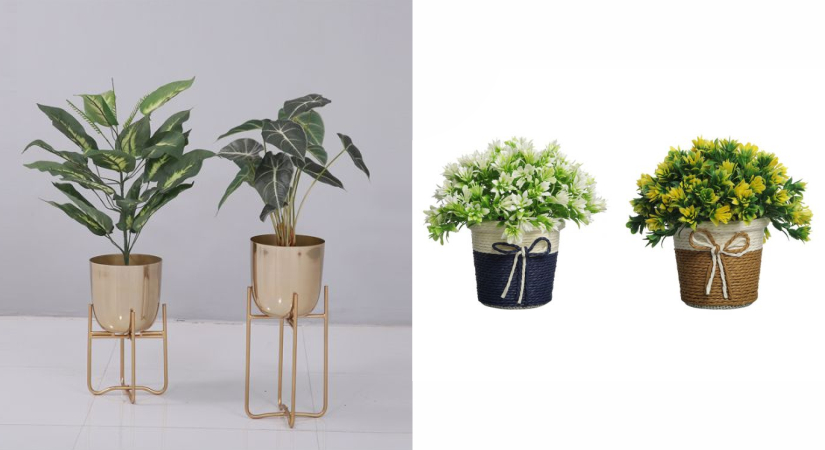 Decorate The Walls
In today's generations, we tend to use eco-friendly and easy DIY decoration. So, instead of going with traditional ideas such as garlands, frills and balloons, why not think of wall paintings? Yes, the artistic and unique Ganesha wall frames will surely infuse spiritual vibes and embellish the decoration of your pooja room at the right spot.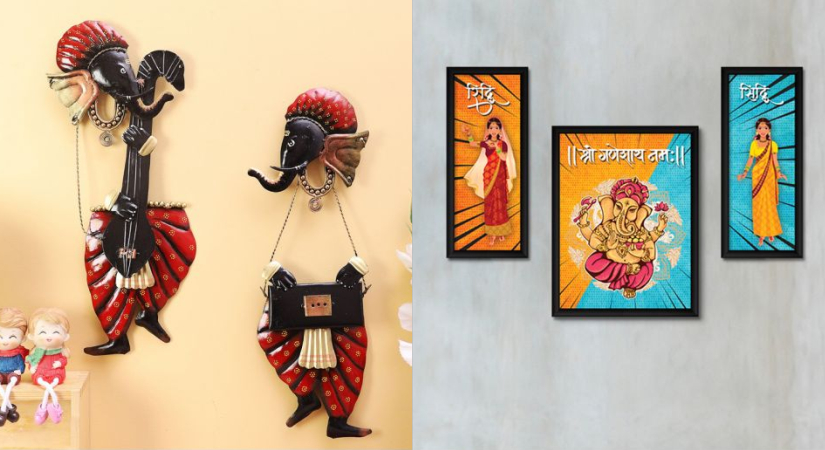 Invest in Suitable Pooja Chowki or Home Temple
The Puja and the celebration of Ganesh Chaturthi are incomplete without a designated and beautiful chowki or home temple (ultimately preferred on your choice). They are available in a wide spectrum of styles and designs and never fail to add a pleasant and attractive finish to the lord's beauty. So, choose wisely that goes well with your puja room interiors.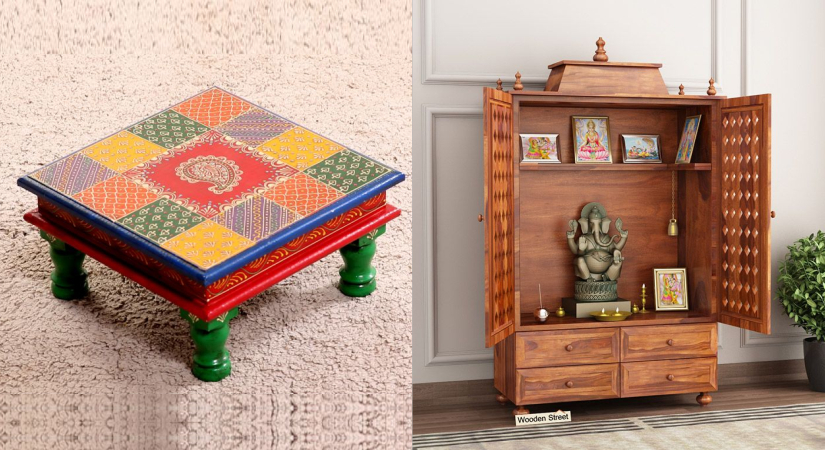 Designer Placemats to Adore the Appeal
After deciding on the colorful chowki, it's time to embrace the appeal more. Just place the designer round table mat or placemat on the chowki or mandap and see the magical effect in your decor. This decor accessory can be found in numerous color choices, so choose the best that is commendable with the aesthetics.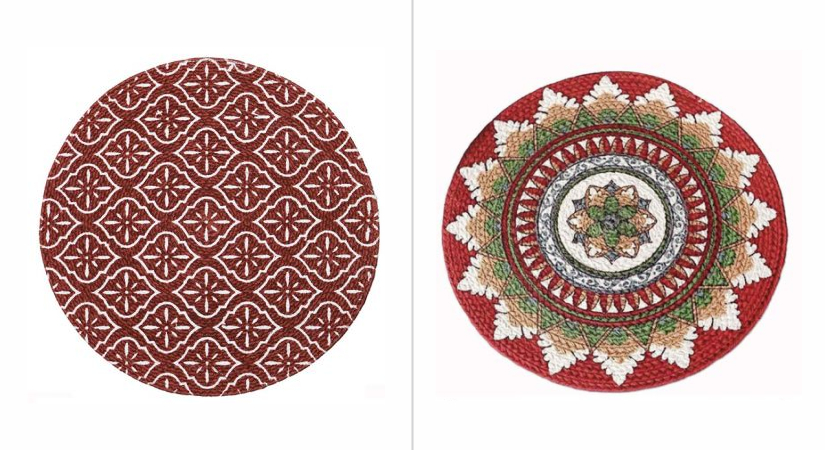 Bring in Ornamental Ganesha Idol At Home
A day before or on the same day (According to the Muharat), people go with drums and sound boxes to buy the Ganesha idol and welcome it with full enthusiasm. In the perspective of impressive decoration, choosing the ornamental Ganesha idol before is always a sensible act. It will automatically create a soothing and appealing aura when kept on chowki or in the home temple.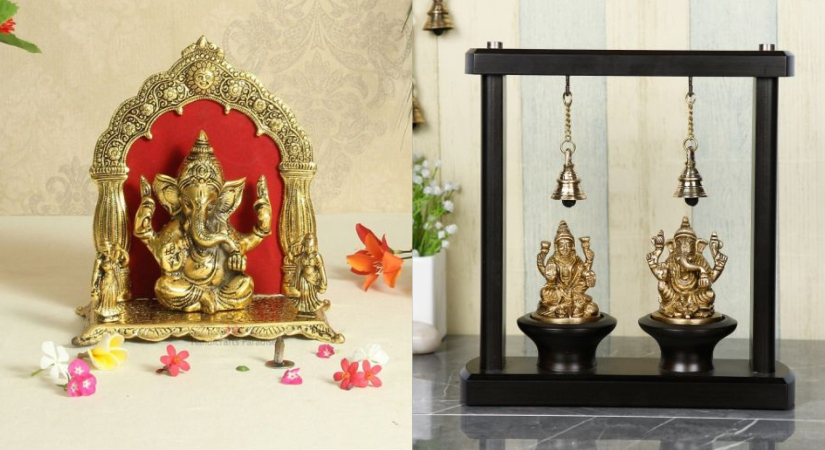 Decorate with Colorful Flowers
It's true that no poojas in India are performed without flowers. They play a vital role in our rituals. You can use colorful flowers to not only add freshness and festive spirit but also you can arrange creatively for a gorgeous look. Firstly, choose the colors of flowers complementing the idol and other decorations.
Also Read | 7 decor must haves for your living room
You can mix-match the colors, but mostly, red flowers are offered to Lord Ganesha. You can arrange like a floral toran and flower strings on the idol while leave the rest on the foot. In fact, you can also make rangoli with flowers at the entrance of the home or puja room or in front of lord Vinayaka, where it is established.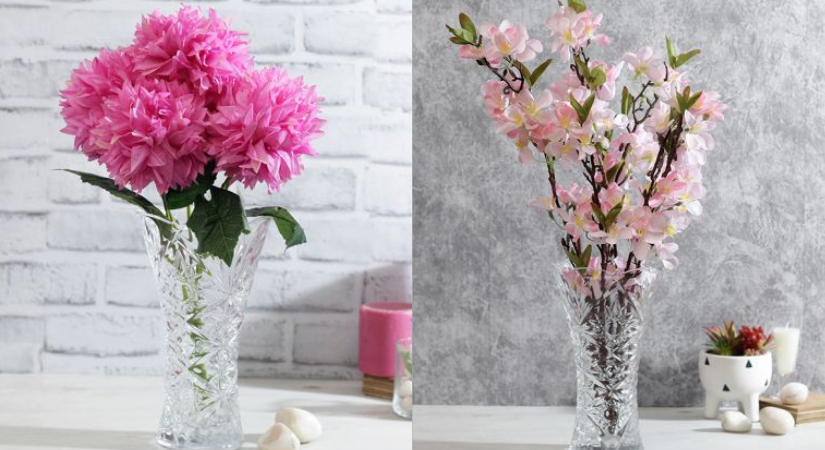 Use Adorning Candles, Diyas and String Lights
How can we forget lightings when it comes to decoration in Indian festivals? The lights illuminate the space as well as give a complete and sparkle look to the decor. You can use candles, diyas in front of the mandap or even you can use string lights in the puja room. It will make your decoration brighter and, surprisingly, fantastic. Try to mix the series of colorful lights to make it more vibrant.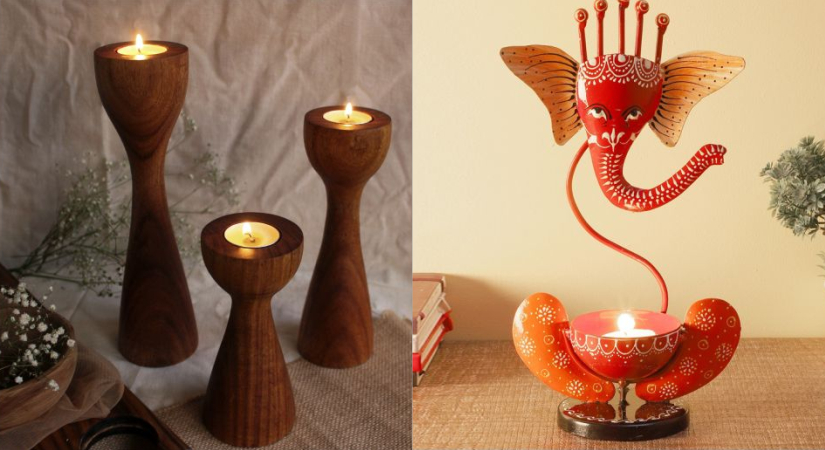 However, it is not too late to start the preparations for celebrating the Ganesh Chaturthi festival. Bring out your creativity and get inspired by the perfect and easy tips mentioned above. Also, you can enjoy the massive discounts and deals offerings at this time by many companies.
Also Read | Shiro Kuramata's Samba-M shines again with Ambientec at the supersalone in Milan
Now, say loudly, "Ganpati Bappa Mourya," with love and joy. With this, we wish you a very Happy Ganesh Chaturthi!