It has been slightly over a year since we moved into this 1930s art deco house and thoroughly enjoyed renovating the place. We are avid supporters of Indian arts, handicrafts and textiles. We live in London, but our home exudes love for our Indian heritage.
I try to source most of the artefacts from India but have been fortunate enough to work with some local suppliers in UK who keep limited range of Indian furniture and other home accents. I always wanted a neutral, earthy beige colour for our living room so it can act as a great backdrop for the rich jewel tones of the upholstered furniture and colourful printed curtains and blinds. The Kantha stitch armchairs and the green, distressed sideboard along with the burnt sienna Persian rug can all blend in well with the light-coloured walls and ceilings.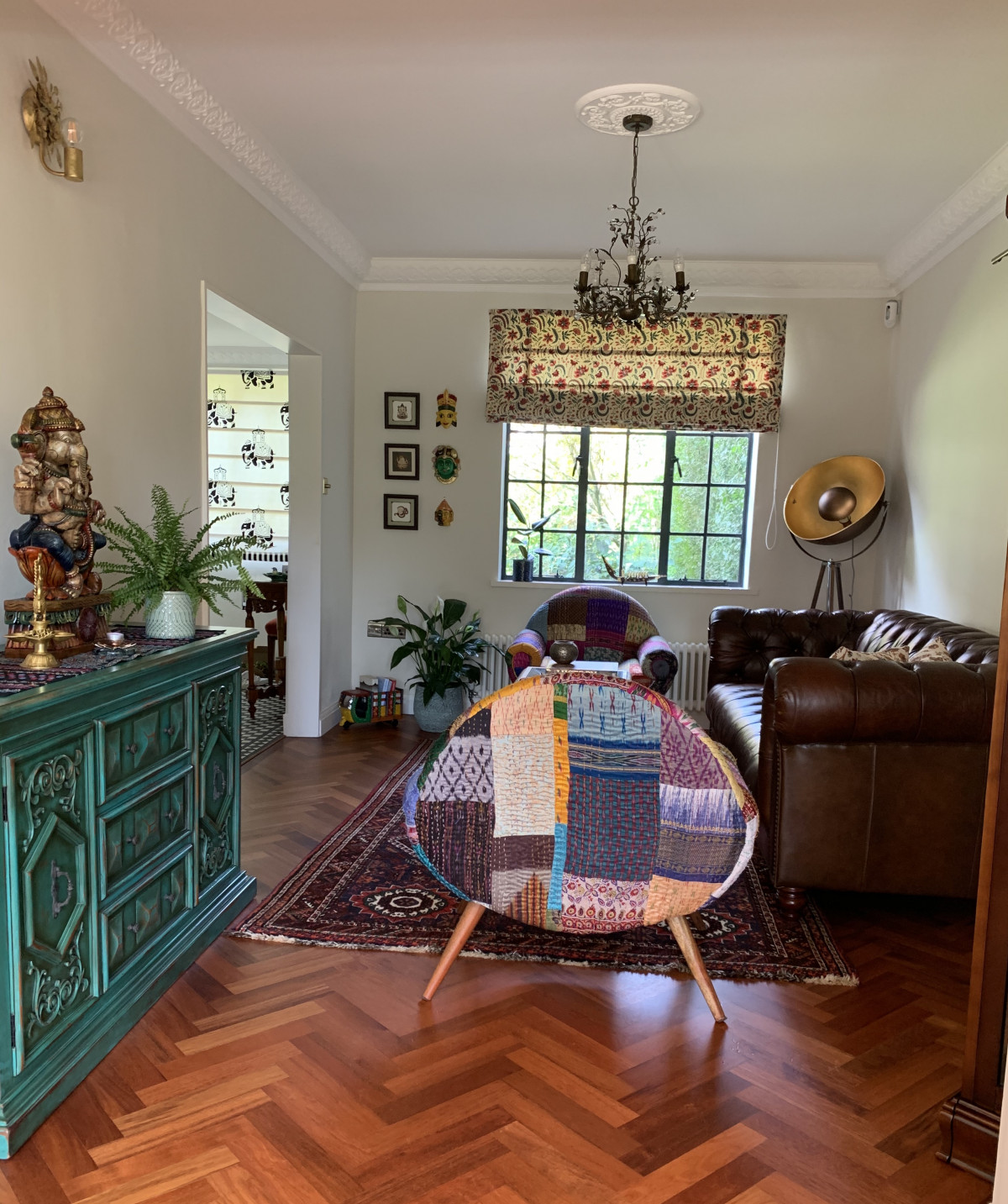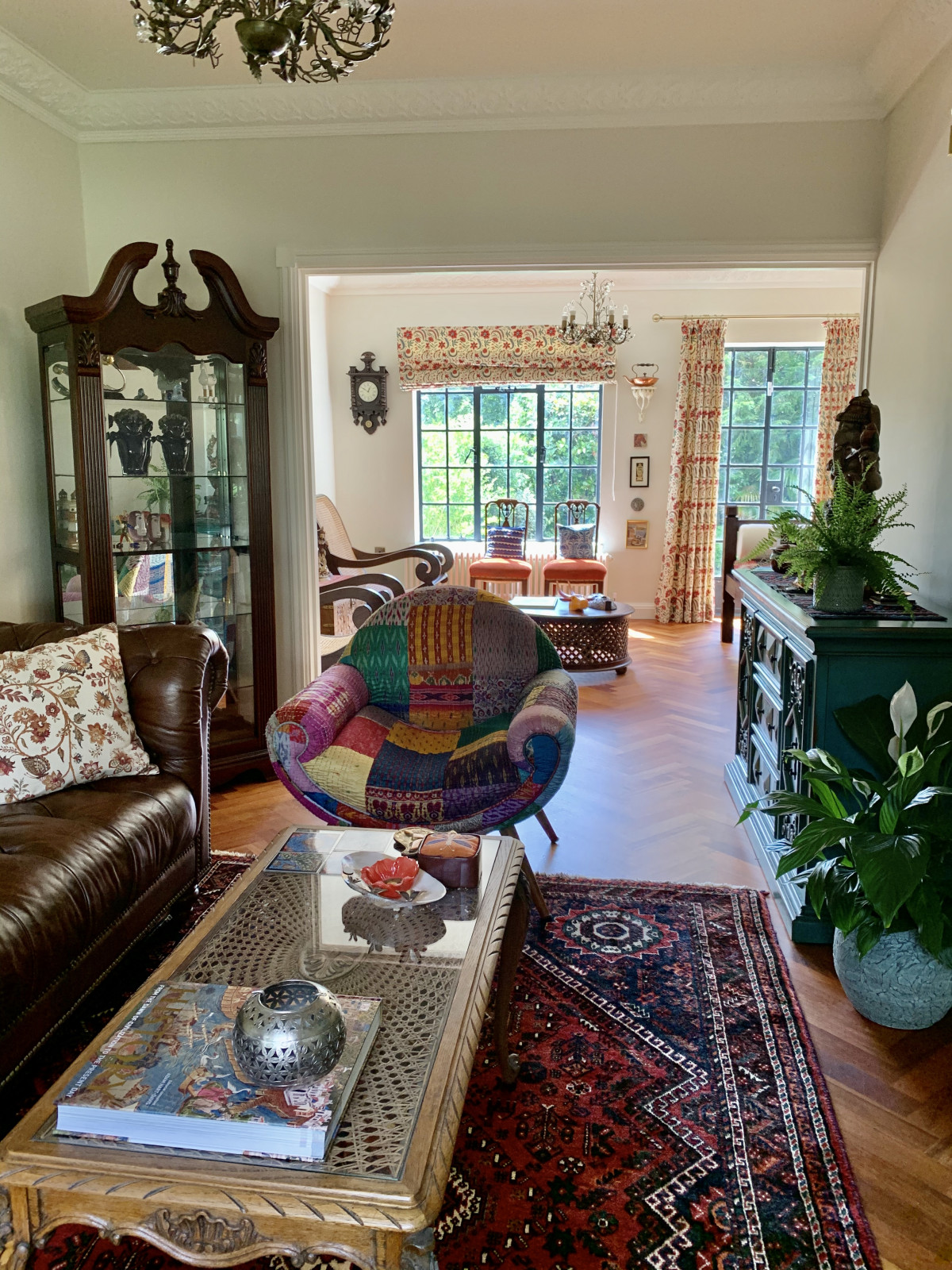 A great way to incorporate Indian elements in décor is by using certain motifs like paisleys, lotus, chintz among others. I found this interesting elephant printed cotton fabric which was made into blinds and matched perfectly with the Victorian black and white chequered tiles. While renovating, I had kept some period features of the house intact like the metal Crittall windows and added some cornices to the ceiling to enhance the traditional look.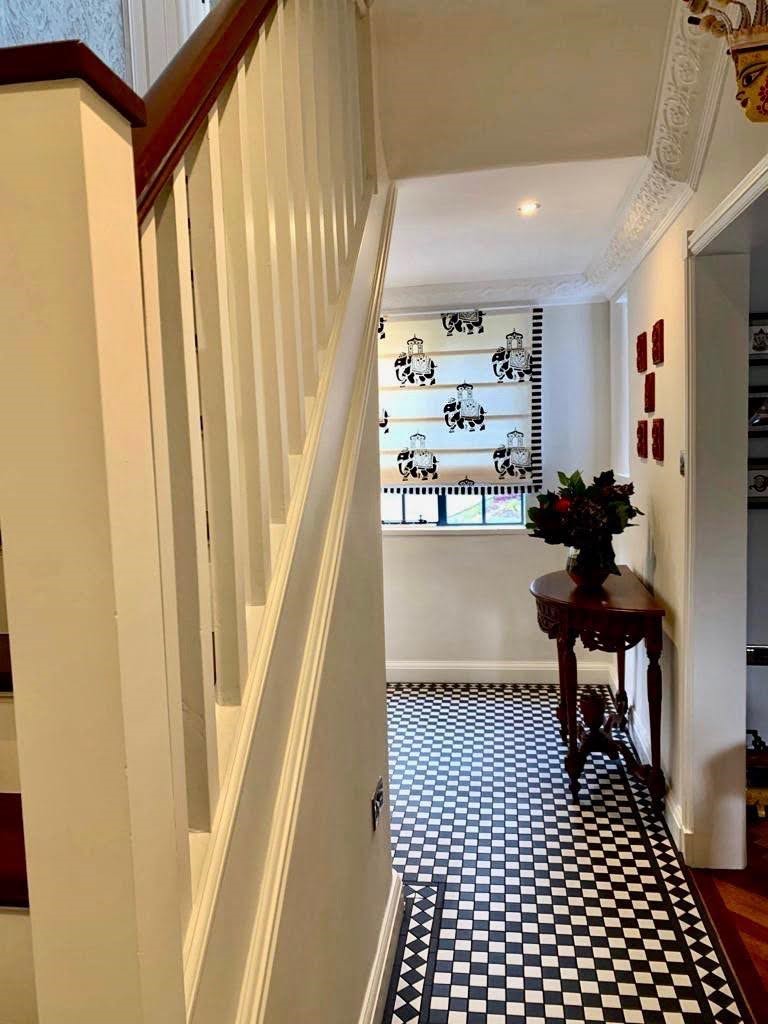 I bought this painting directly from the Pattachitra artists of Raghurajpur in Odissa. Visiting Raghurajpur has not only given me first hand experience of seeing local artisans at work, but also the most unique shopping experience ever. Every family in this village has an artist and their homes double up as workshops. We were warmly welcomed by the residents and gained some valuable knowledge about the origin of the art. I have used some colonial furniture like the dark wooden day bed which again creates a contrast with the botanical print flowing curtains, giving the room some soft filtered light.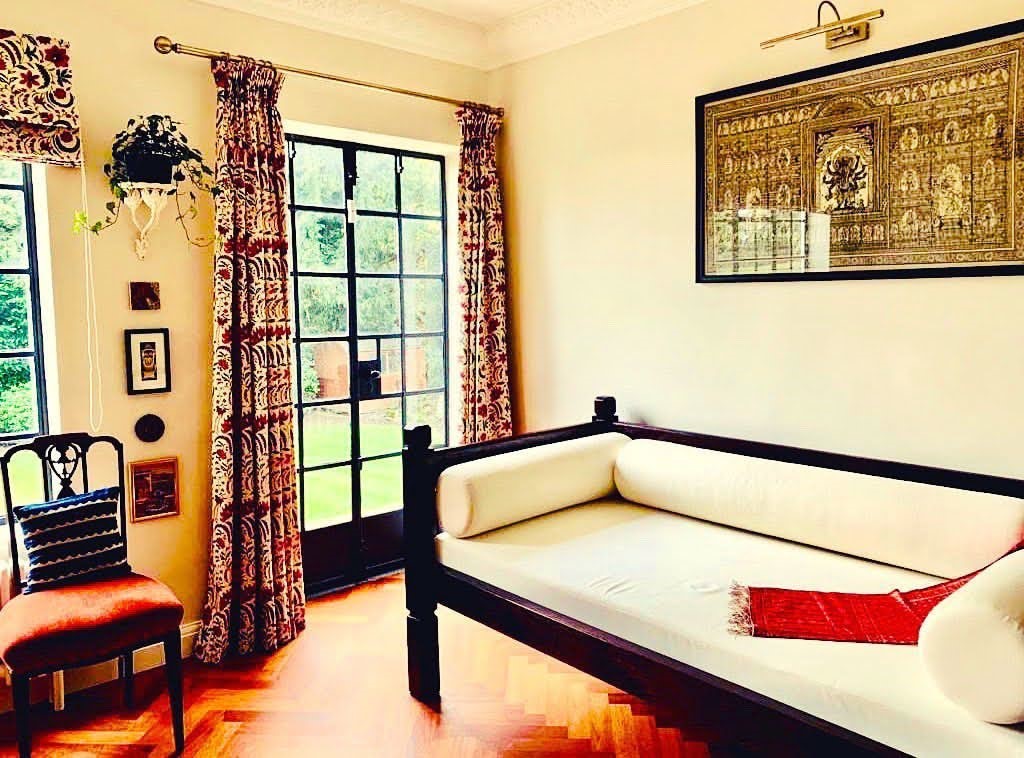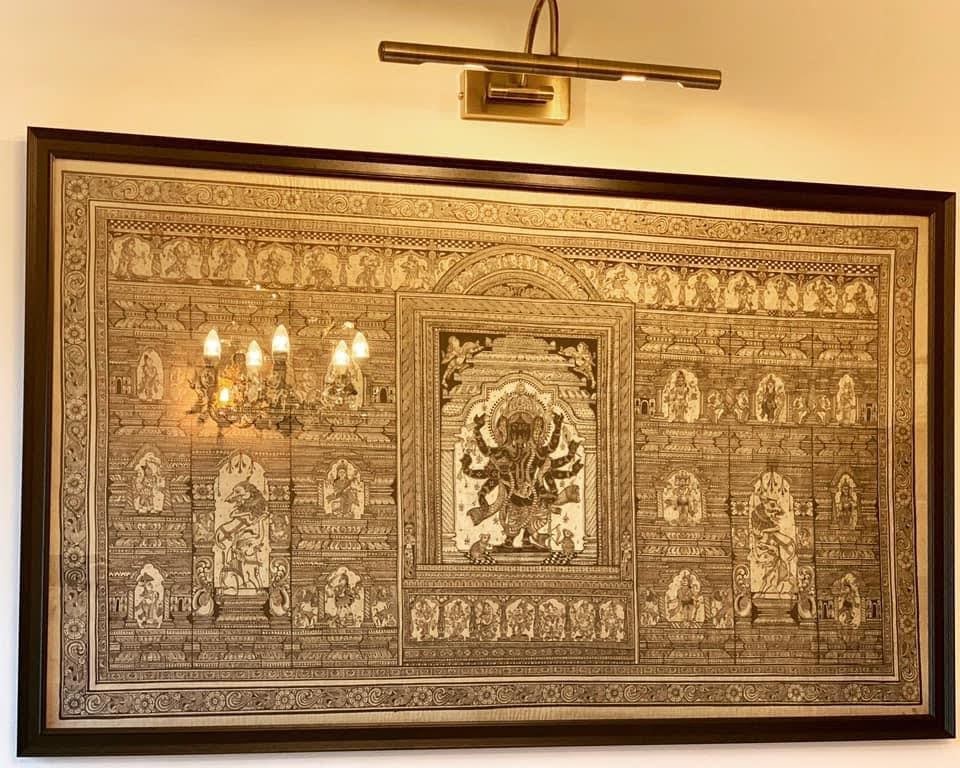 Whenever we are pressed for time in India (family functions, catching up with friends), I make sure that I make good use of the waiting time at the airport. The green Tanjore mask below was bought on one such occasion at the Mumbai airport. The other traditional wooden handcrafted masks add a pop of colour to the wall.
What used to be a breakfast nook in the kitchen is now our little puja space at home. Replaced the built-in table and seats with these custom-made, handpainted drawers with polished Carrara tiles on top. An artist friend did a stellar job with the Pichwai style artwork, just the way I had envisioned.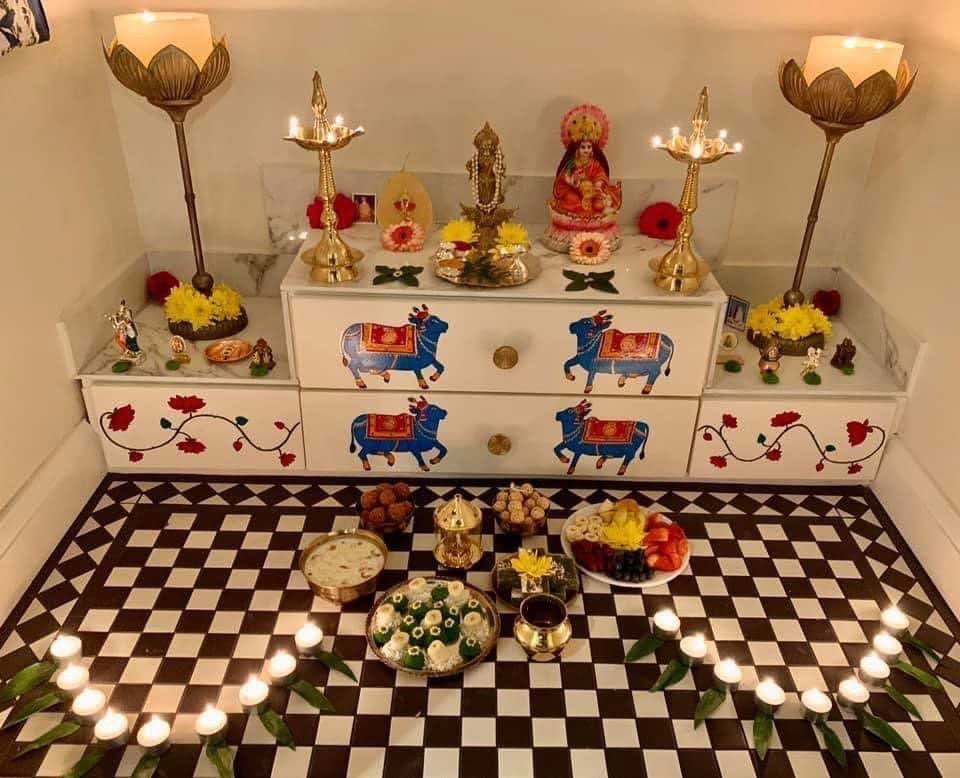 Everyone has a unique style of doing up a home, but some ideas and inspirations always come in handy. Hope you enjoy reading snippets of my renovation journey as much I did sharing them.
The article was submitted by Devina Dhar Roy. The views expressed are of the author.
Do you wish to contribute and feature? Submit your idea