Let the colour do the talking for your house! Whether it's a bold red accent wall, or just a vibrant yellow throw pillow, or just a planter in your living room, incorporating colours that speak of energy creates a dynamic and engaging atmosphere.
Transform your living space with the power of colour – choose calming neutrals, energetic brights, or bold accents to reflect your style and create the perfect atmosphere for your home.
Yellow-Yellow is a sunny fellow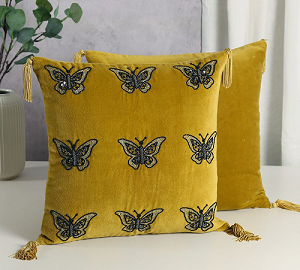 Add a brush of vibrancy by adding yellow accents such as artwork, cushions, or glasses. This colour when paired with neutral tones such as grey, white, or black, looks stunning and adds energy and optimism to your space.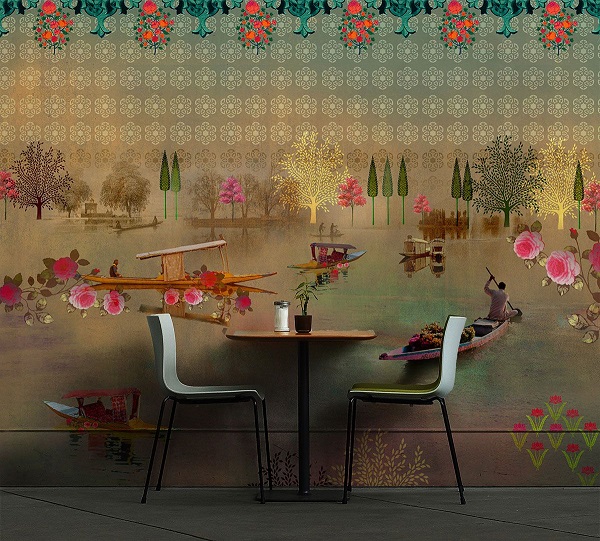 If you don't wish to commit to adding small accents to your home, go with an accent wall. Choose a warm colour wallpaper with a bold pattern or texture and use it to create an accent wall in your living room, bedroom, or dining area. This will create a focal point that adds warmth and depth to the room.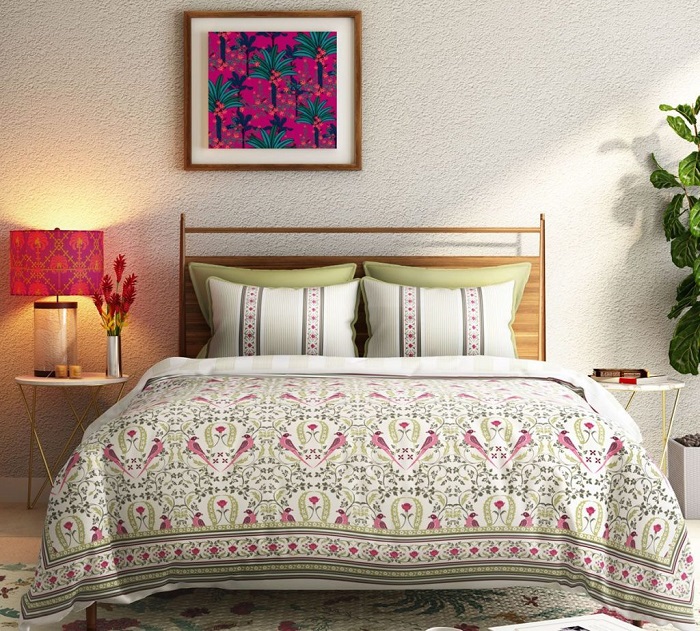 Why should the living room contain all the energizing vibe? A bedroom can make you feel happy and cosy too! Make your bed the point of attraction by using a soft, white bed Dohar, which will not only add the energy of tranquillity but also give you a goodnight's sleep.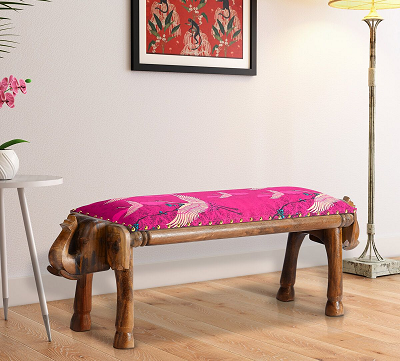 Roses are red, and so can be your decor! Be it an accent wall, or a wooden bench, red tone can add a touch of boldness and vibrancy to your home decor. This passionate colour can be used in a variety of design styles, from traditional to modern.
Soothing Touch of Serenity
Who said colours only speak only for the living room or bedroom? Your kitchen, dining space, and culinary talks too! Blue is a popular colour for kitchens because it's associated with cleanliness and freshness. Consider adding blue crockery, cabinets, or a backsplash for a serene touch.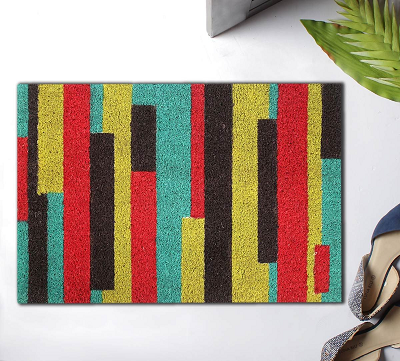 Elevate your entryway with blues, reds, and yellows. Whether you opt for a bright and bold pattern or a more subtle colour palette, a colourful doormat is a simple yet effective way to make a statement.
Whether you opt for cool, calming hues, or warm, cosy tones, by experimenting with different colours, textures, and patterns, you can create a unique and personalized home that reflects your style and personality.