Bohemian home décor theme is one of the trendiest designs currently to revamp or adorn an abode. This term is applied to unconventional and artistic people. So, opting for this style means decorating your home in an unusual and different way. Bohemian home décor is all about unusual colours, different patterns and objects etc. But can this theme be opted by a minimalist? It can work wonder in a minimalist's home if applied in the right way. So, here are some unique ways of opting for bohemian home décor in a minimalist's abode.
1. A bohemian home décor doesn't need to have lots of colours always. You can also opt for muted colour scheme for the walls as it's one of the prime features of minimalistic design. But then add some boho touch to the décor by putting different textures in the room like rattan, rumpled linen etc. to get that boho-chic design in your minimalistic home.
2. It's easy to revamp your minimalistic abode with boho style. Just add some colourful accents in the white room to make it vibrant. For example, if your kitchen has simple white walls then bring a colourful rug to the space and a dark coloured kitchen counter.
Also Read: 7 Simple steps to Declutter your Work Space
3. Don't hesitate to play with the decor according to your choice. Bohemian is all about vibrant colours and minimalism is about "less is more". So, mix these two concepts. Keep the walls and floors neutrals but add vibrant accents to it like colourful rugs, wall art, catchy poufs etc.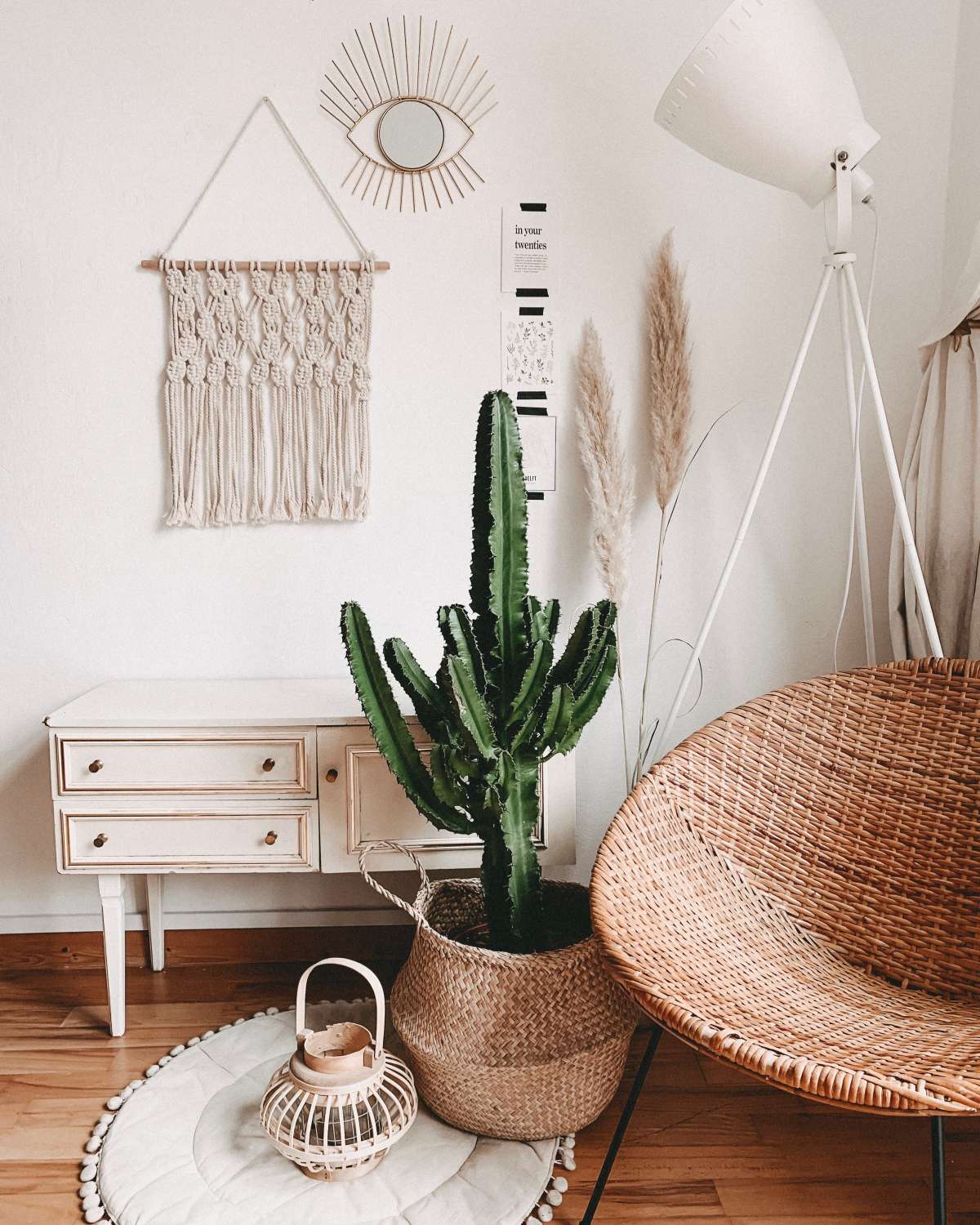 4. Boho décor should feel airy, comfortable, bright and sunny. So, let all the sunlight enter in your room to make it look like a perfect bohemian themed room with a touch of minimalism.
5. Generally, minimalists have all-white home décor. So, they just need to warm up this white décor with certain bohemian touch. Bring soft pillows with different patterns and shapes on it, put woven baskets in a corner of the room and always choose eclectic wall arts. And never skip plants.
Also Read: From the Vault: Tara Sutaria REVEALS her preference for home decor and the most comfortable spaces in it
4. Considering your passion for a boho-chic style would always be a great option. If you have love for something like music, dance or any kinds of sports, then showcase its object on your minimalistic white walls for the bohemian look.
5. If you have already done a lot with your room to bring that boho vibe then keep the walls bare and simple. In this way, you can have a perfect balance between bohemian and minimalistic style.
6. Being a minimalist, you may not like built-in open shelving, but it's another great way to add boho décor to your abode keeping everything minimal, simple and sleek.
Also Read: This Ahmedabad bungalow depicts simple life-style which can be also a relaxation point after hectic work schedule