Nestled in the prestigious residential complex of Hiranandani, Mumbai, the Suave Suite is designed for a family of four and is a projection of muted yet deluxe design principles. The spatial narrative is a result of the conglomeration of extrinsically imported designs with traditional patterns. Catering to the client's brief of "maintaining an understated austerity", the result is a classical-contemporary fusion that pays close attention to every material used in each room.
Also Read | 4 ways to style your interior spaces with copper
As one enters the apartment, they are greeted with an expansive living area with creative corners that offer a sense of spatial luxury. An Indo-classical ambience is achieved with a black marble flooring design. Articulate use of lighting with pertinent lux levels set a tone of opulence throughout the spatial ambience of this haven.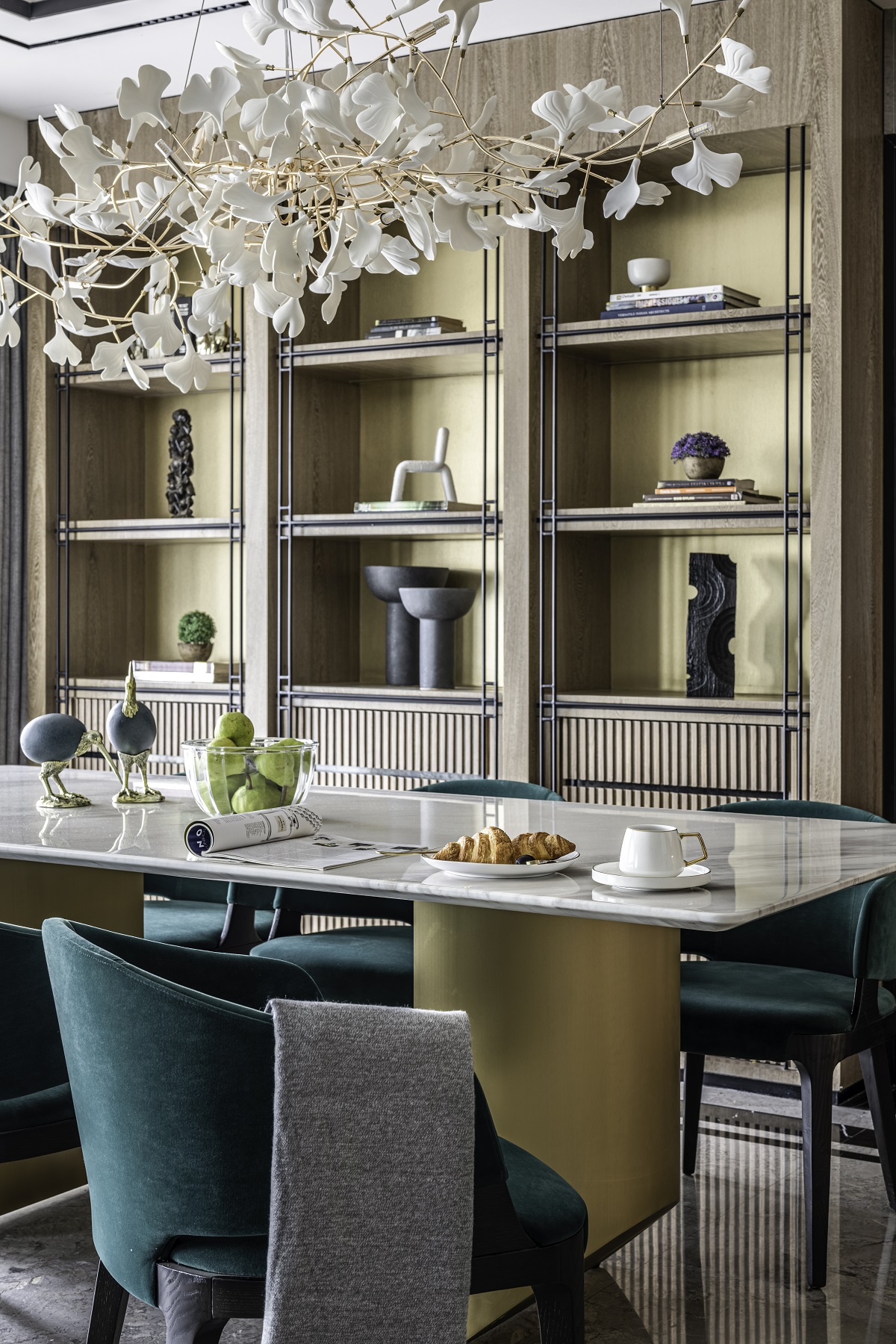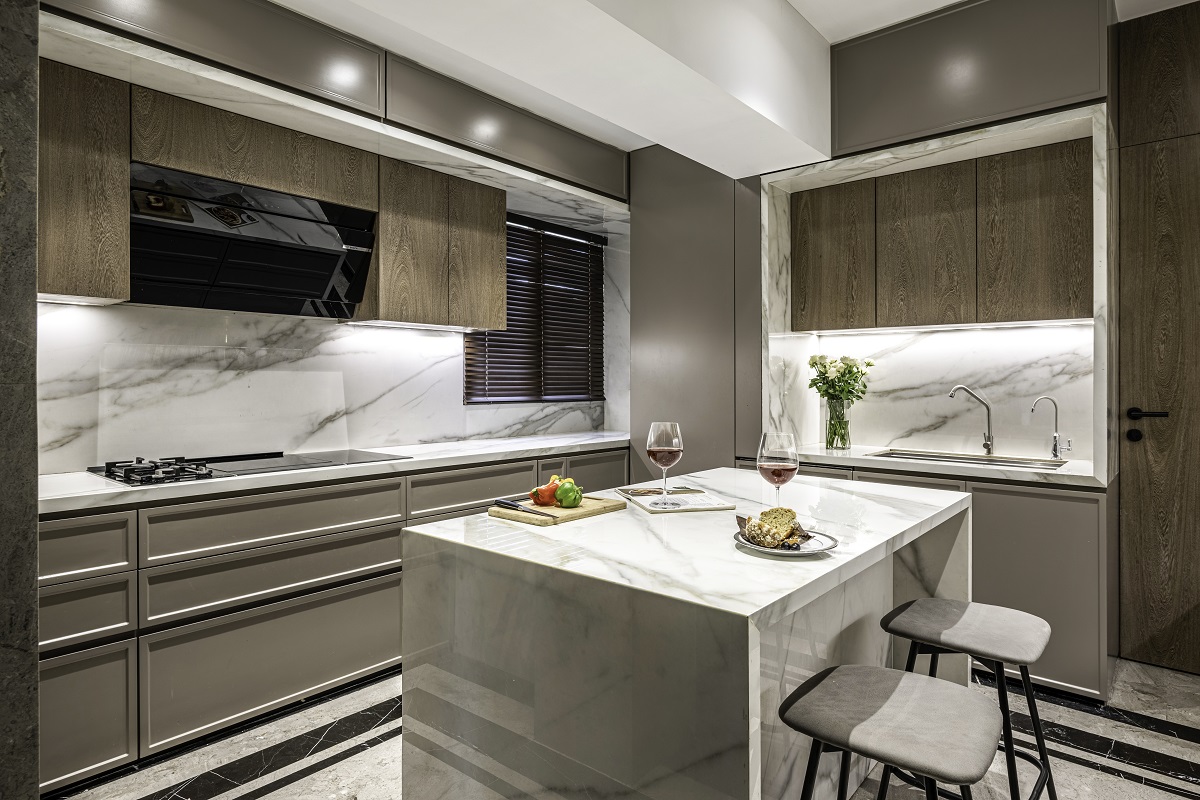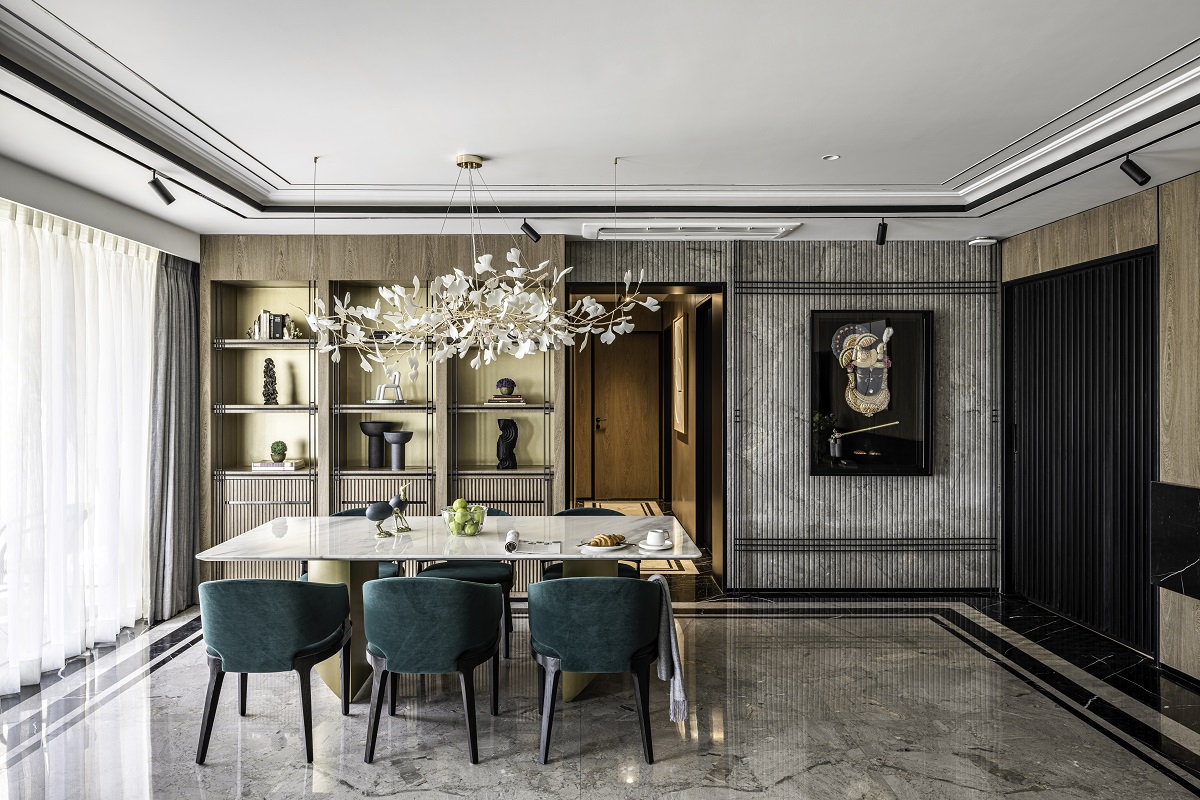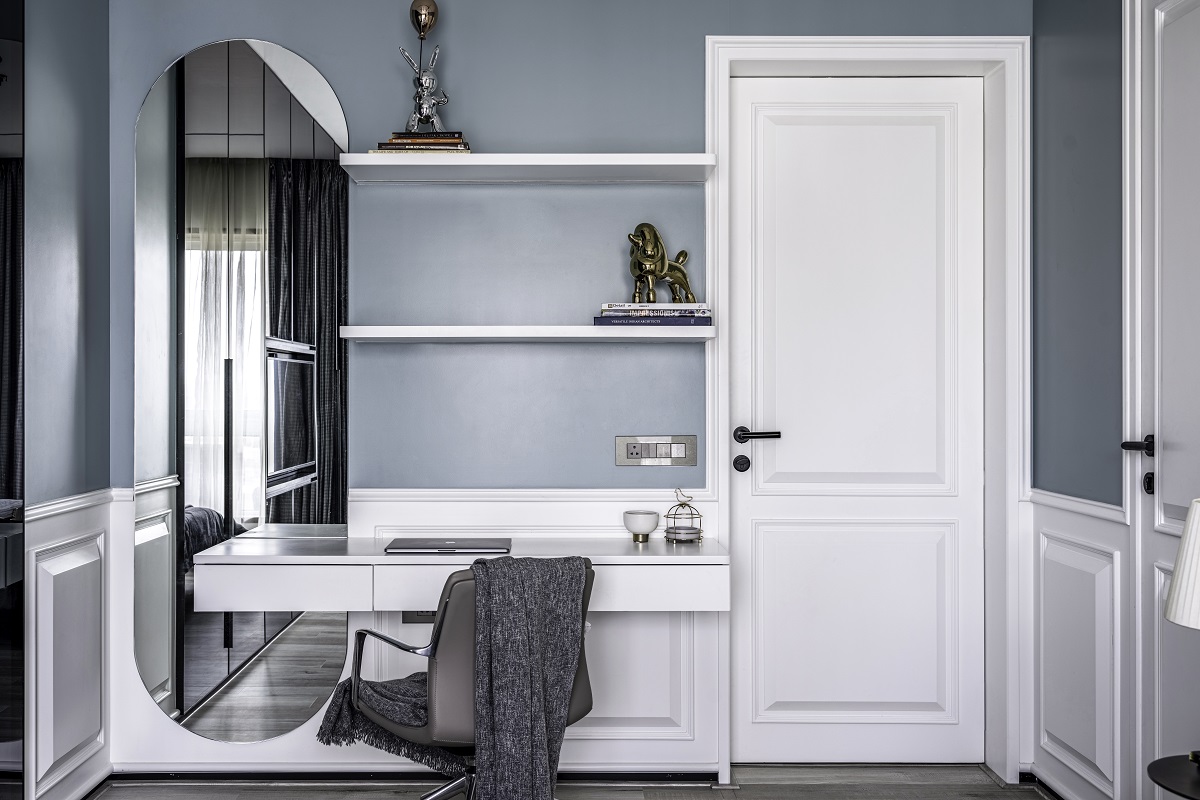 Also Read | Arabic Resin art decor launches by Artist Madhavi Adalja

The design of the master bedroom is an exorbitant checklist of luxurious amenities and experiences. Cladded in soft veneer, gold inlay ceiling, classic wooden flooring and unique planters, the Suave Suite is enclosed with undertones. The bathroom partition of this room is made from planters enclosed in a fluted glass, adding to the luxurious persona of the room. The son's bedroom is a robust palette of terrazzo stone with contemporary shades like matt black and tangerine. In addition, this room showcases unconventional sensibilities like a window as a bed-back, a corner library unit and minimal accents. While the son's space has a sober and earthy vibe, the daughter's bedroom is bright and playful with a blue and white theme. The gorgeous study table extended as the dressing is the star element of this room.
Also Read | Kareena Kapoor Khan's new home in Bandra with European styled decor & wooden detailing
Designed for a well-travelled and distinguished hotelier and his family, the Suave Suite embodies the luxury of a hotel suite with the comfort of a home. No detail was overlooked in the choice of materials and décor pieces, ensuring a balanced and mindful design.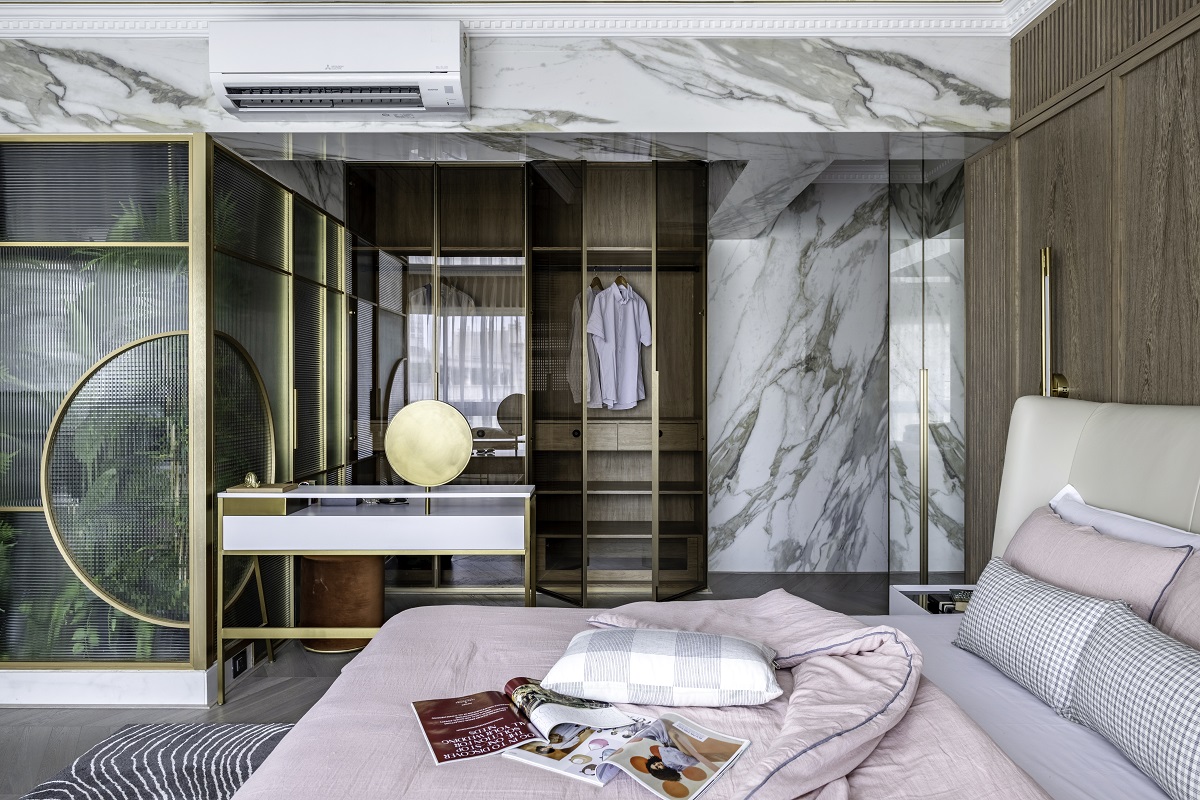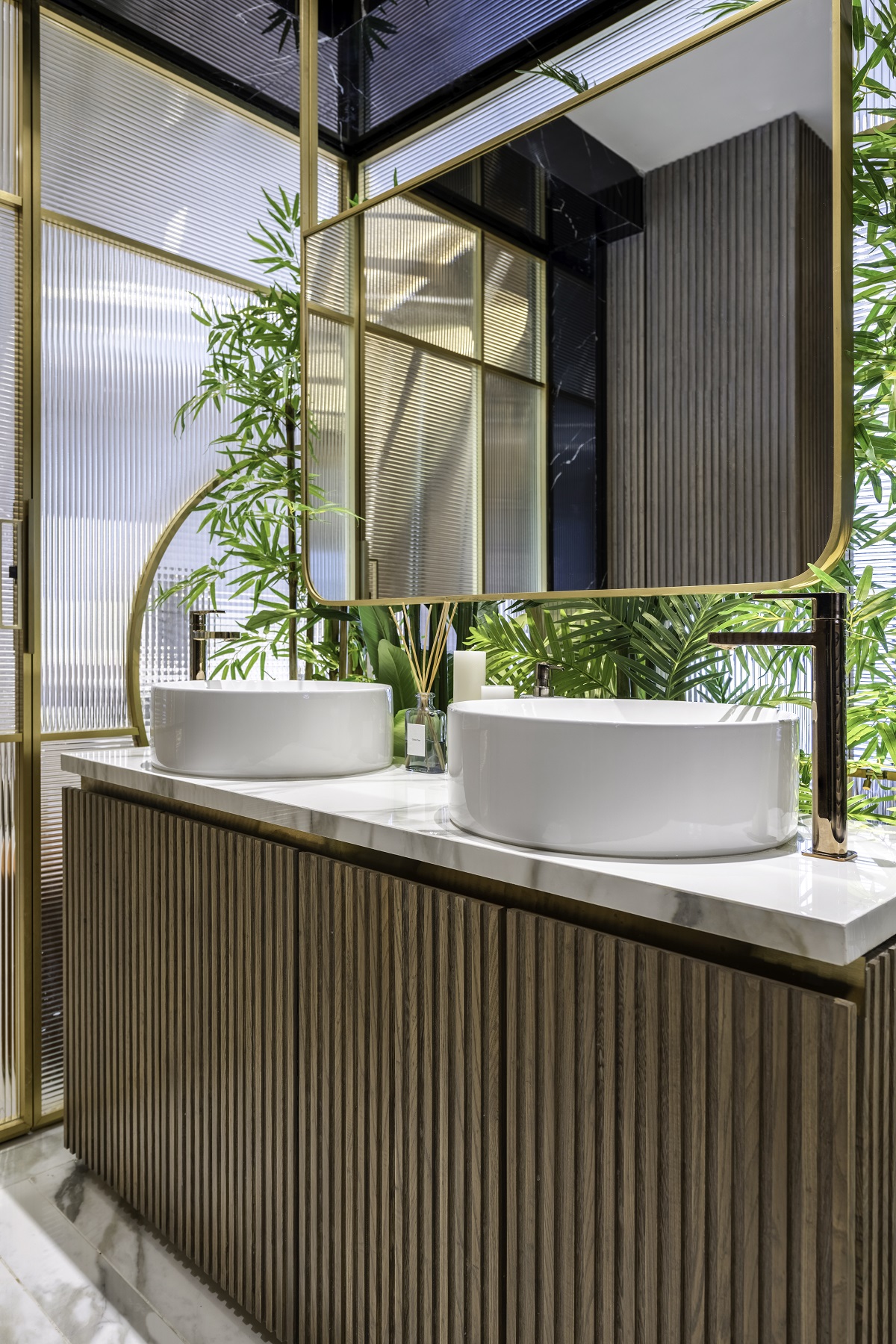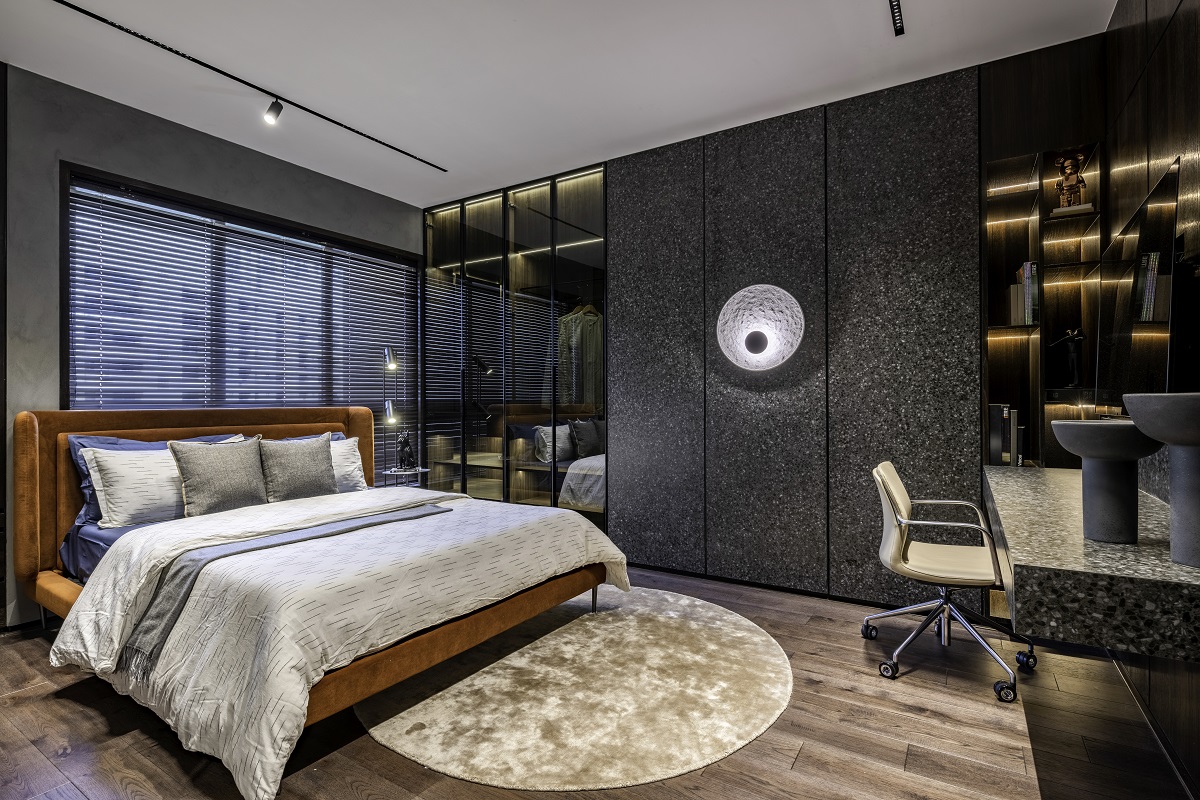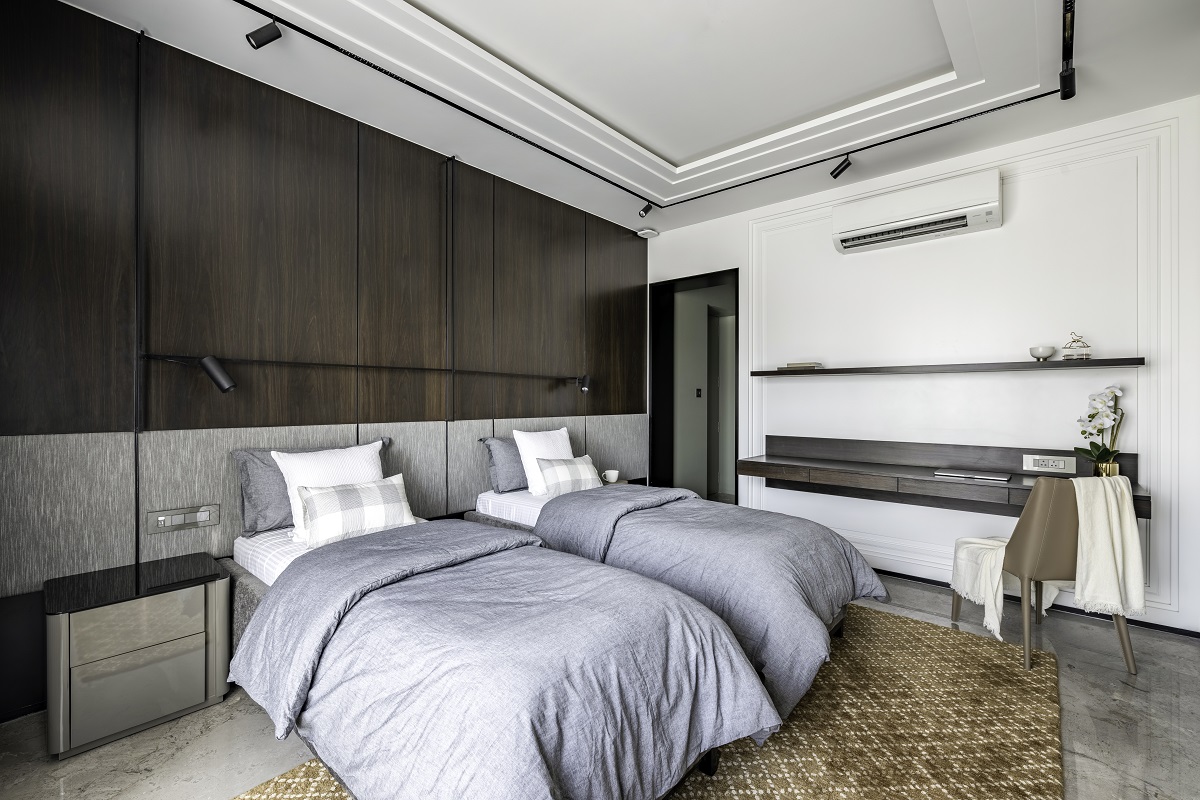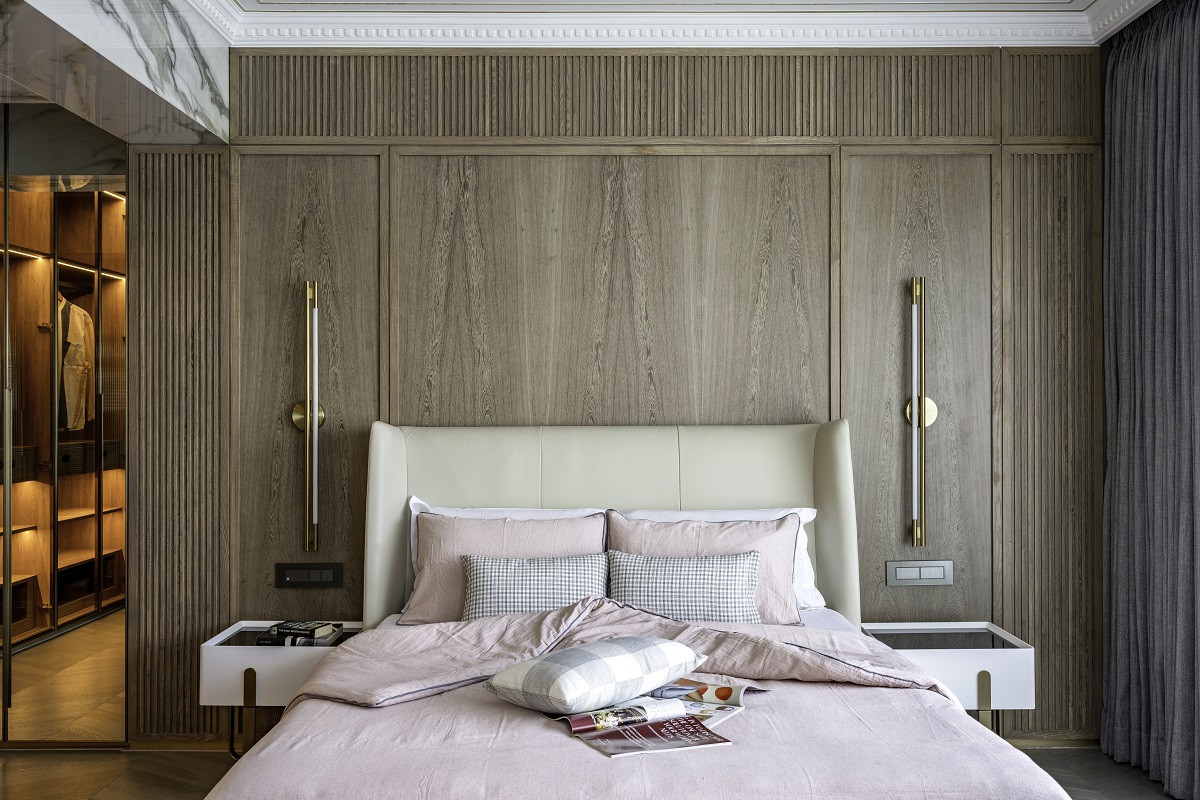 The home also features intelligent home modules such as lighting and audio systems, ensuring optimal functionality. The name "Suave Suite" is a projection of the luxurious and homely atmosphere created by the design.
Also Read | Visioarq wins Architizer 2022 Architecture + Wood