The Lodha Park Marquise Apartment has been masterfully designed by Preetu Muley Pandey, the Founder and Chief Interior Designer of Pree D'fine. She has woven magic with her incredible talent and imagination, crafting a space that is both a feast for the eyes and a marvel of functionality. Preetu has truly set the bar high, showcasing her exceptional skills and creativity in fashioning a living space that is beyond compare.
Also Read | Shiro Kuramata's Samba-M shines again with Ambientec at the supersalone in Milan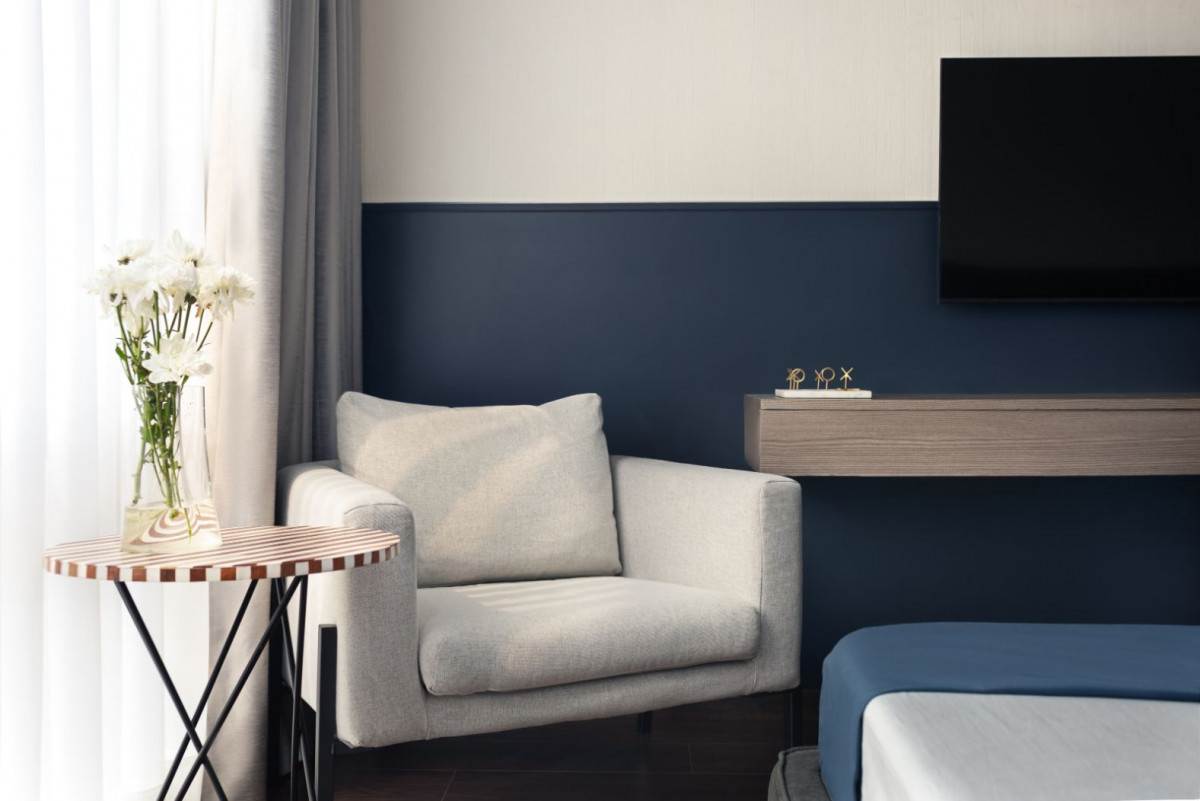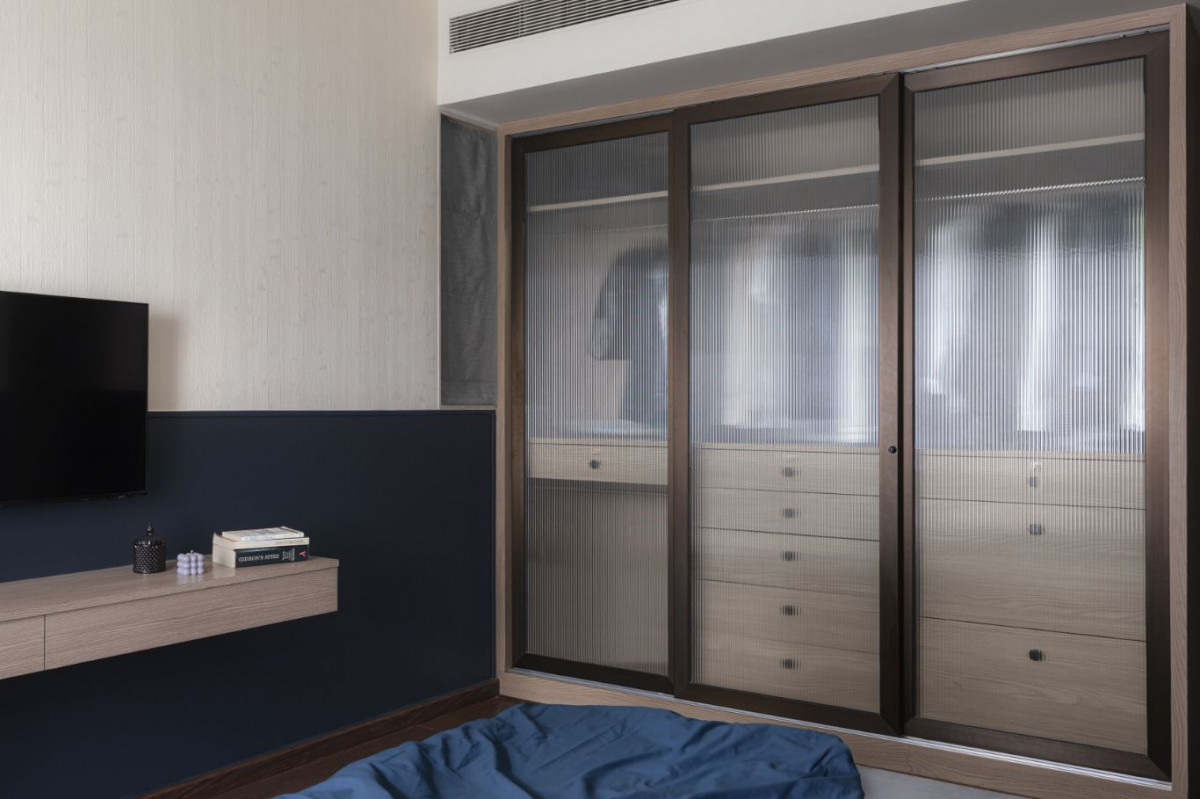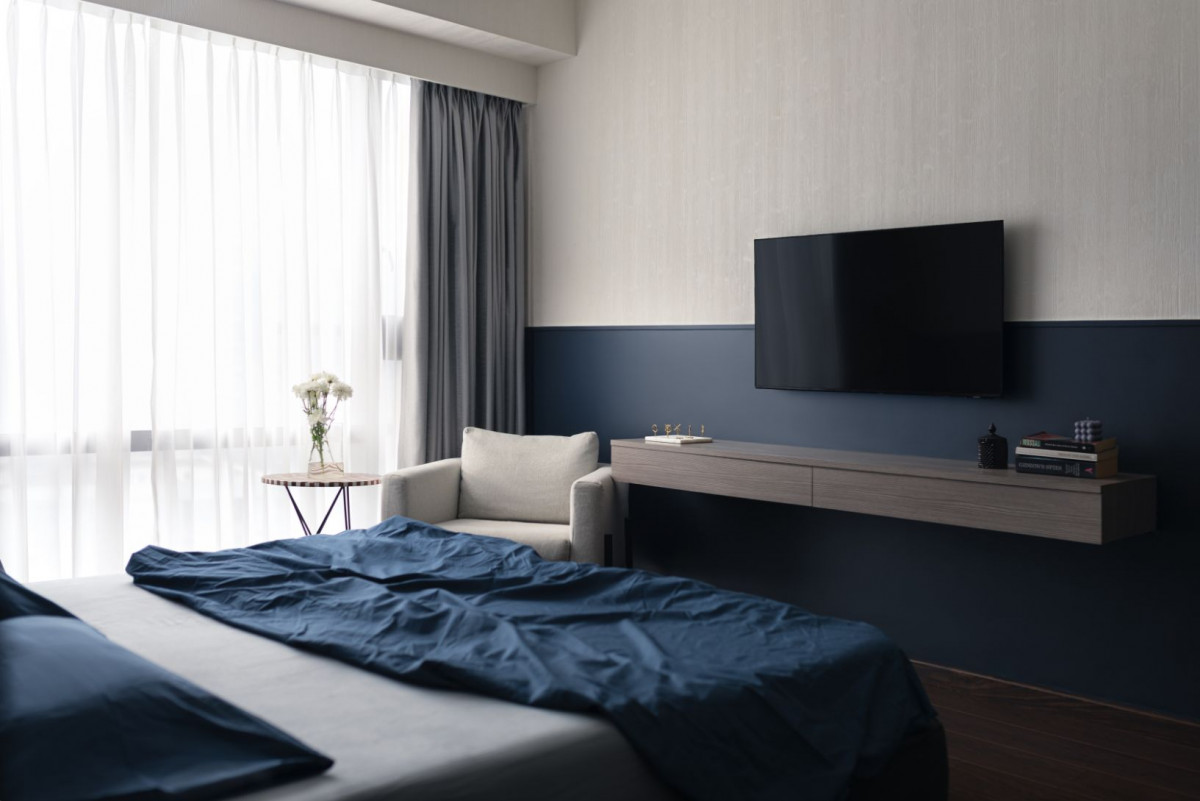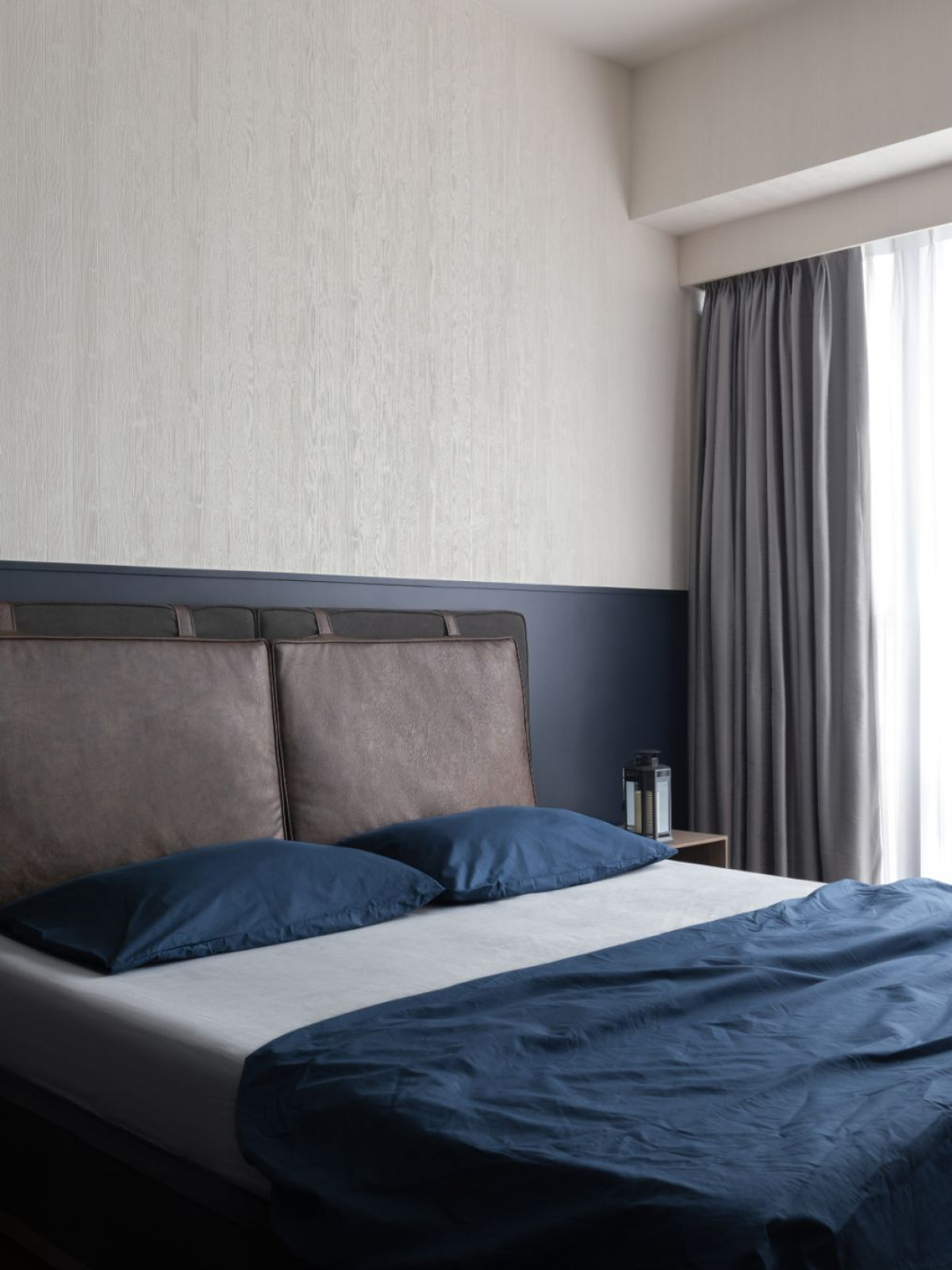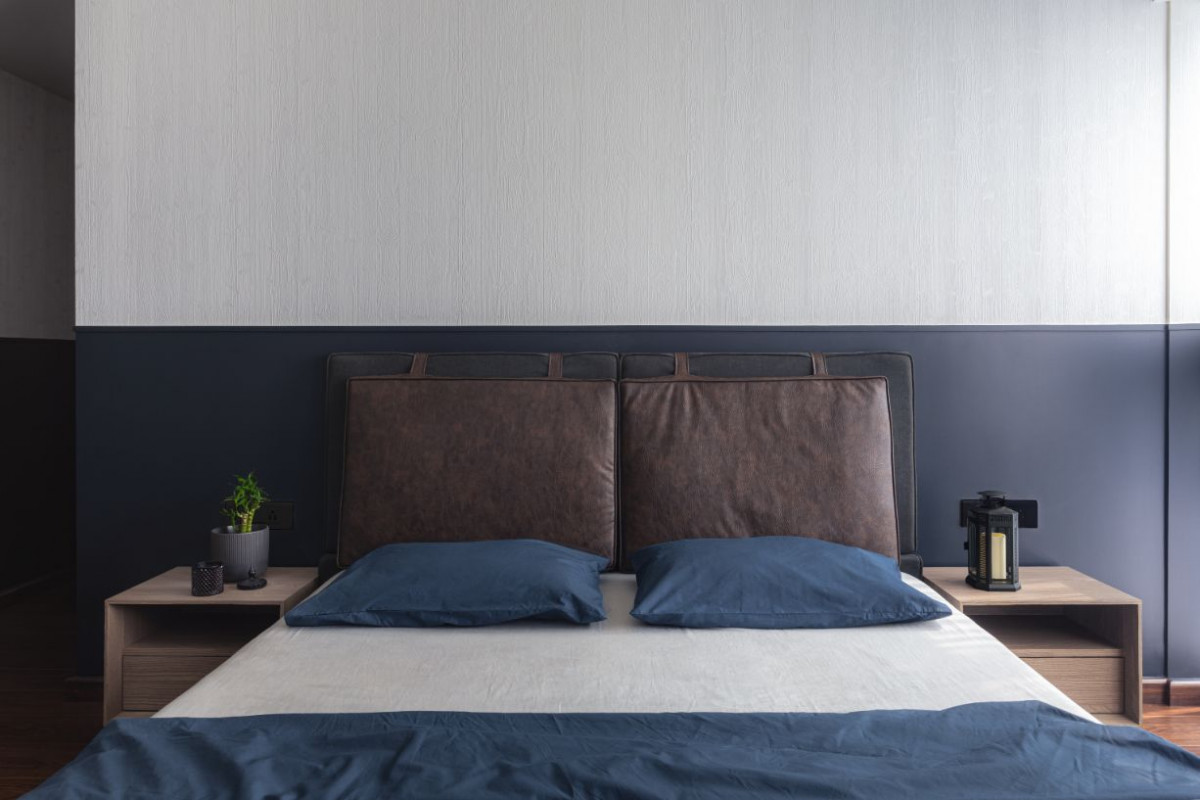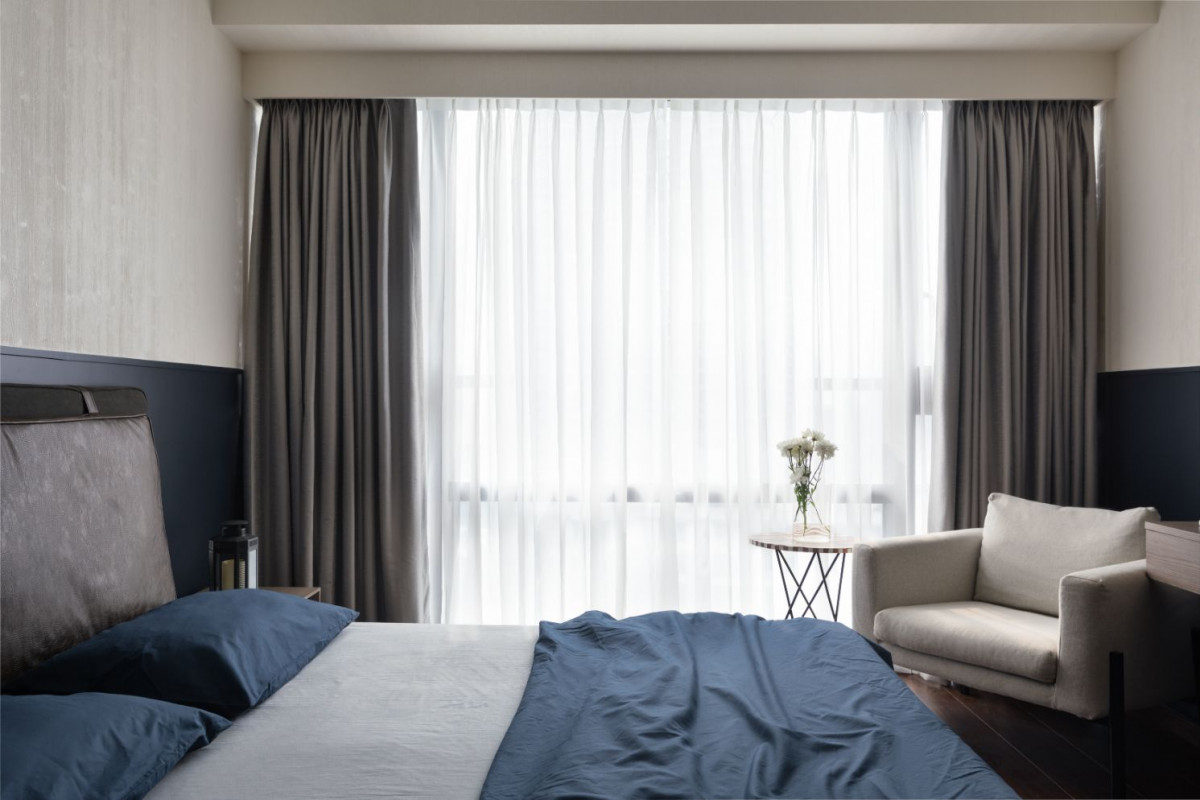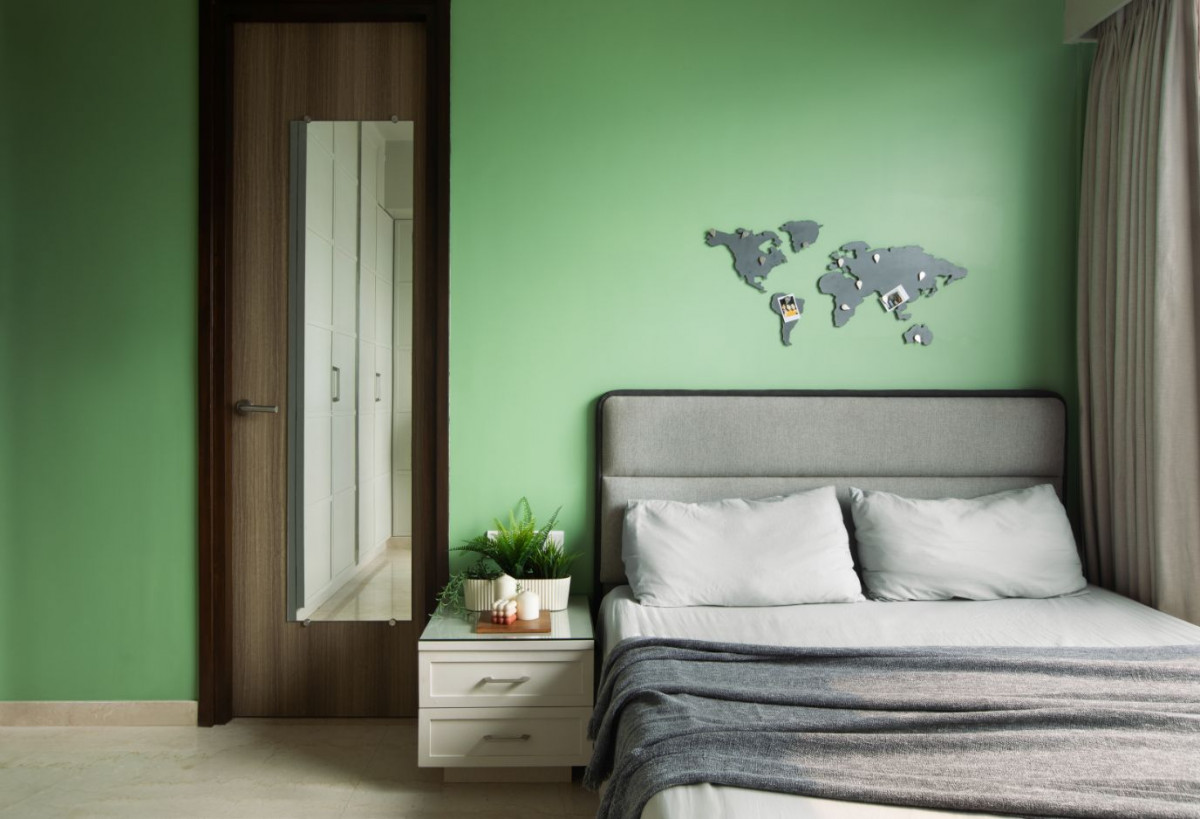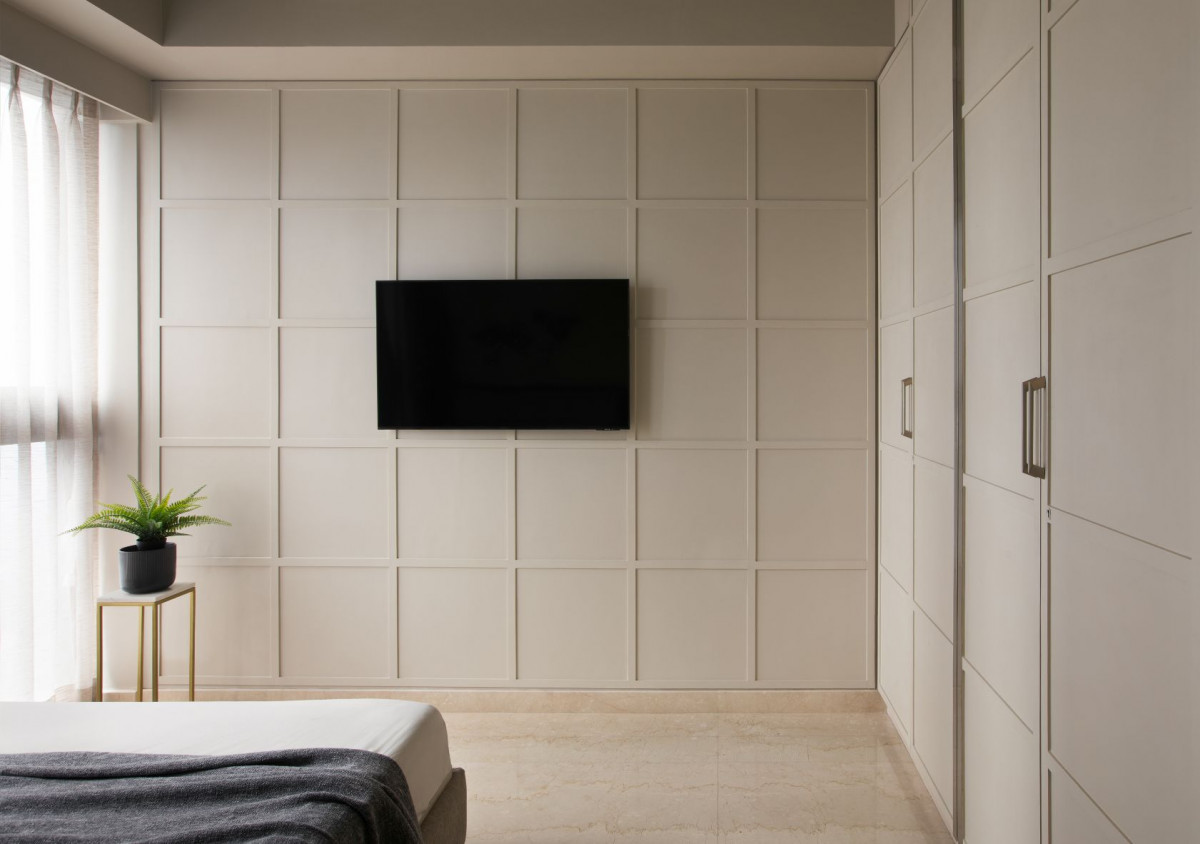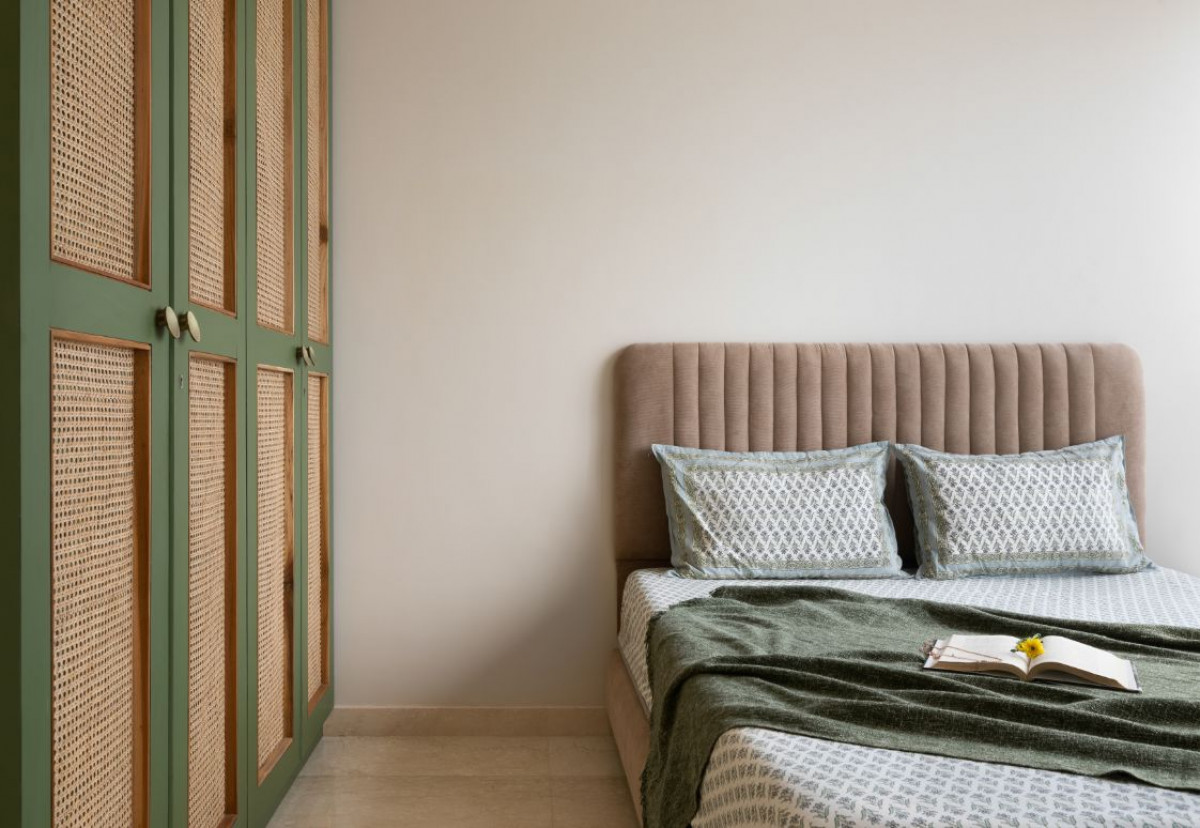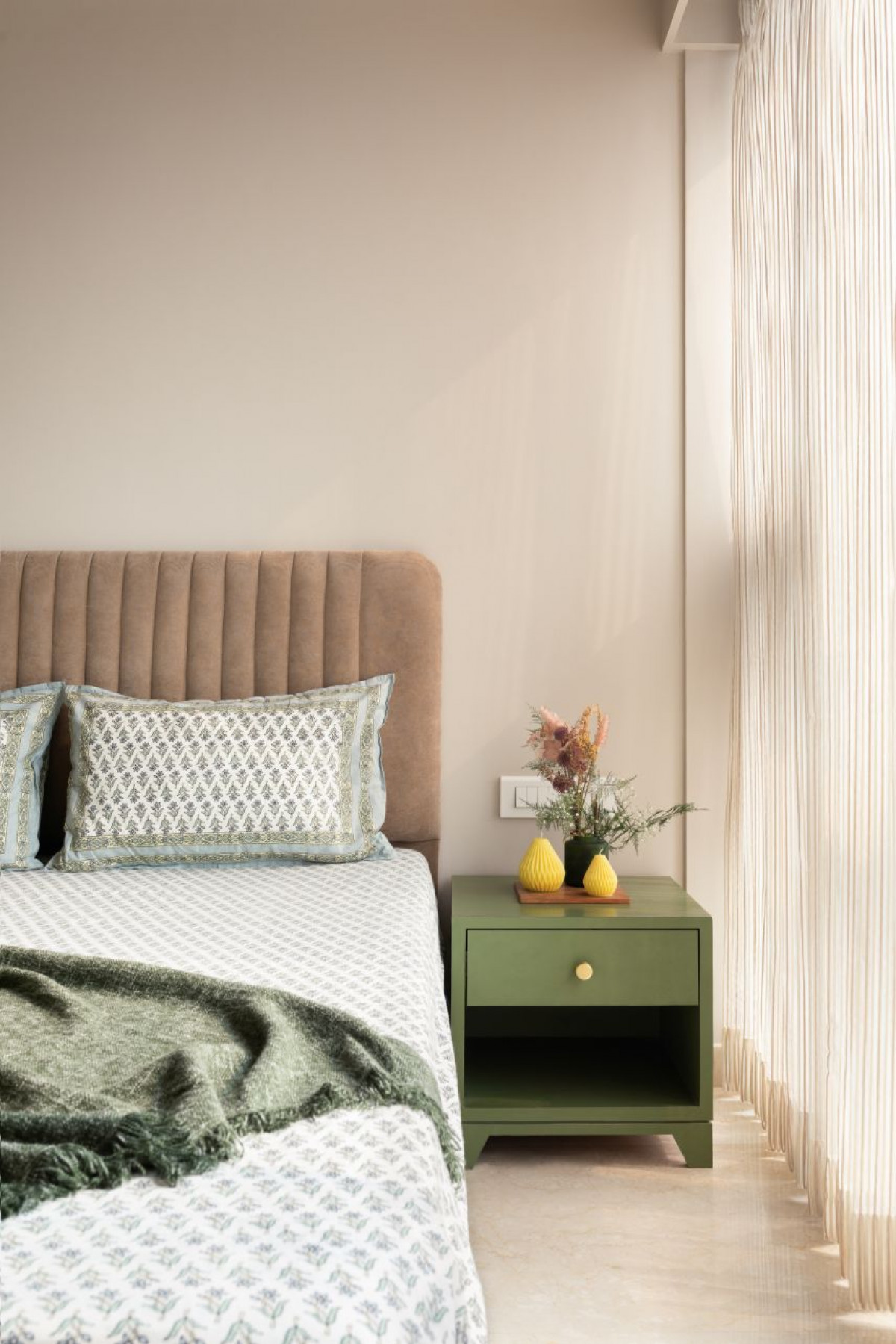 The deep blue and grey bedroom is a perfect blend of soothing colours, with subtle accents that add depth and character to the room. The lime green bedroom is an absolute delight, with a memory board resembling a map and pictures that add a personal touch, creating a cosy ambience.
The small but functional dining room-study-bar area is a testament to the designer's creativity and attention to detail, with perfectly placed lighting and décor that create a welcoming and inviting space. The living room is a work of art, featuring breathtaking artwork inspired by a phone booth in London that adds a touch of sophistication and elegance to the space. The movable bar counter adds flexibility to the location as well as purpose, allowing for seamless transitions from entertainment to dining.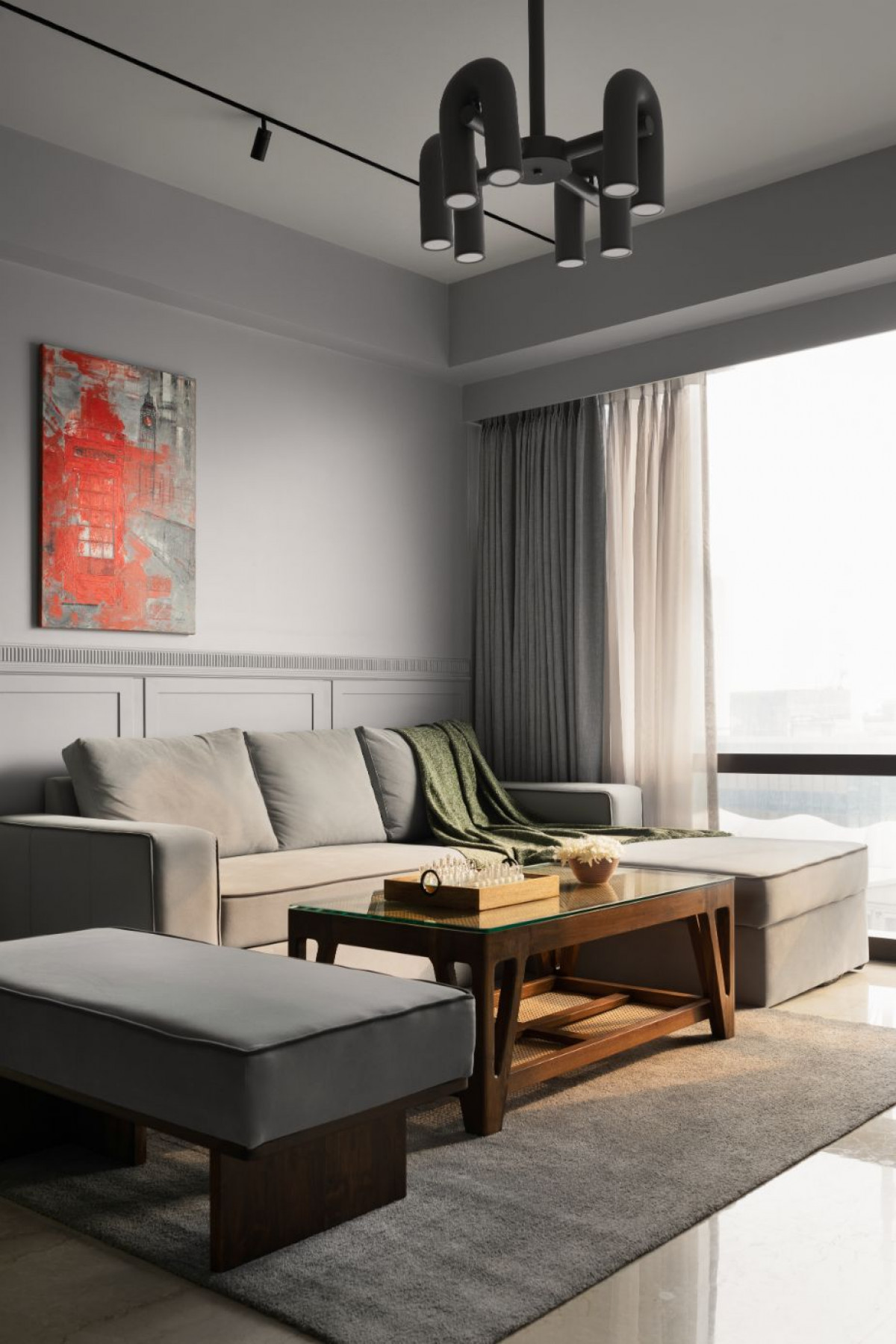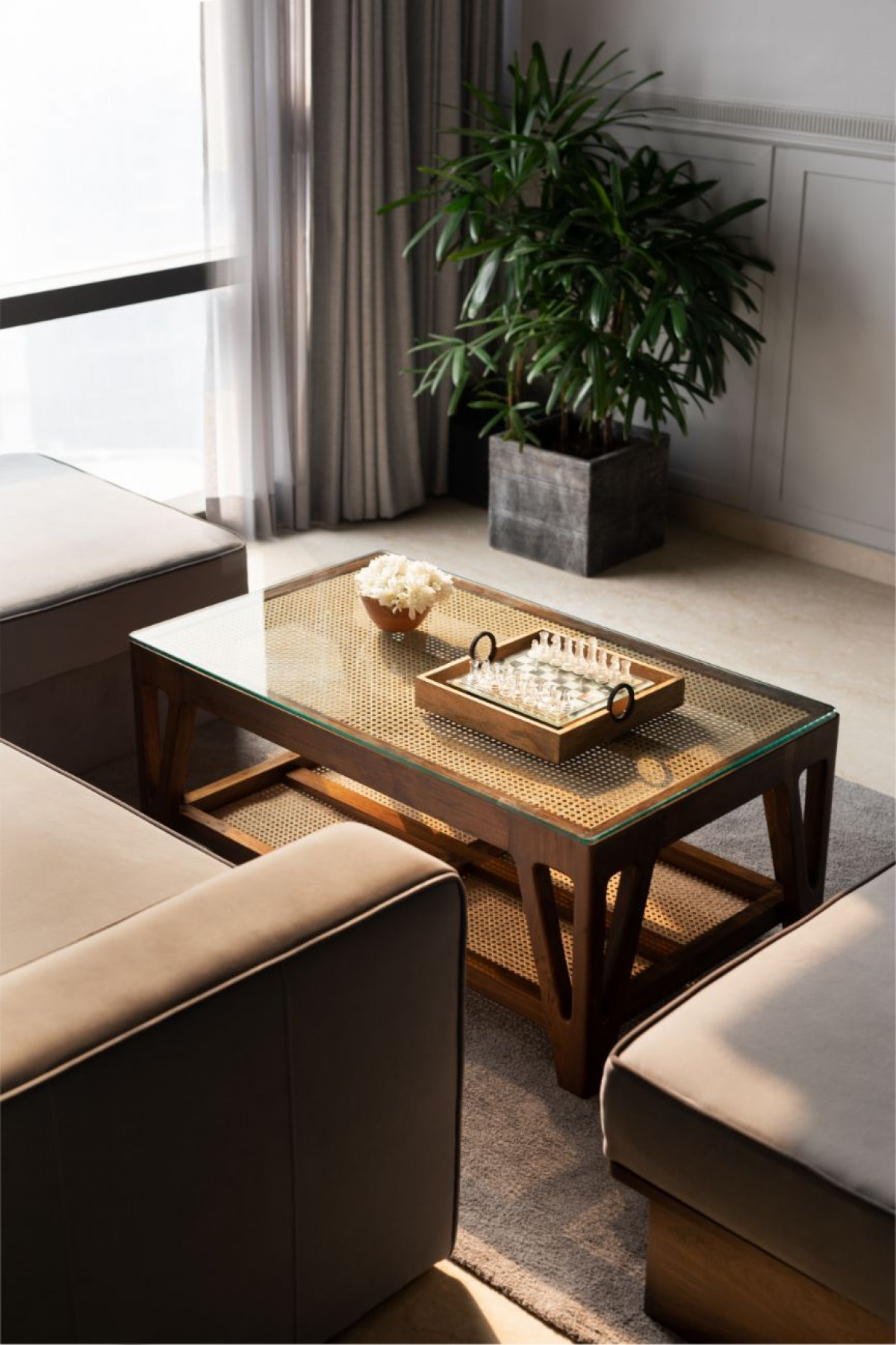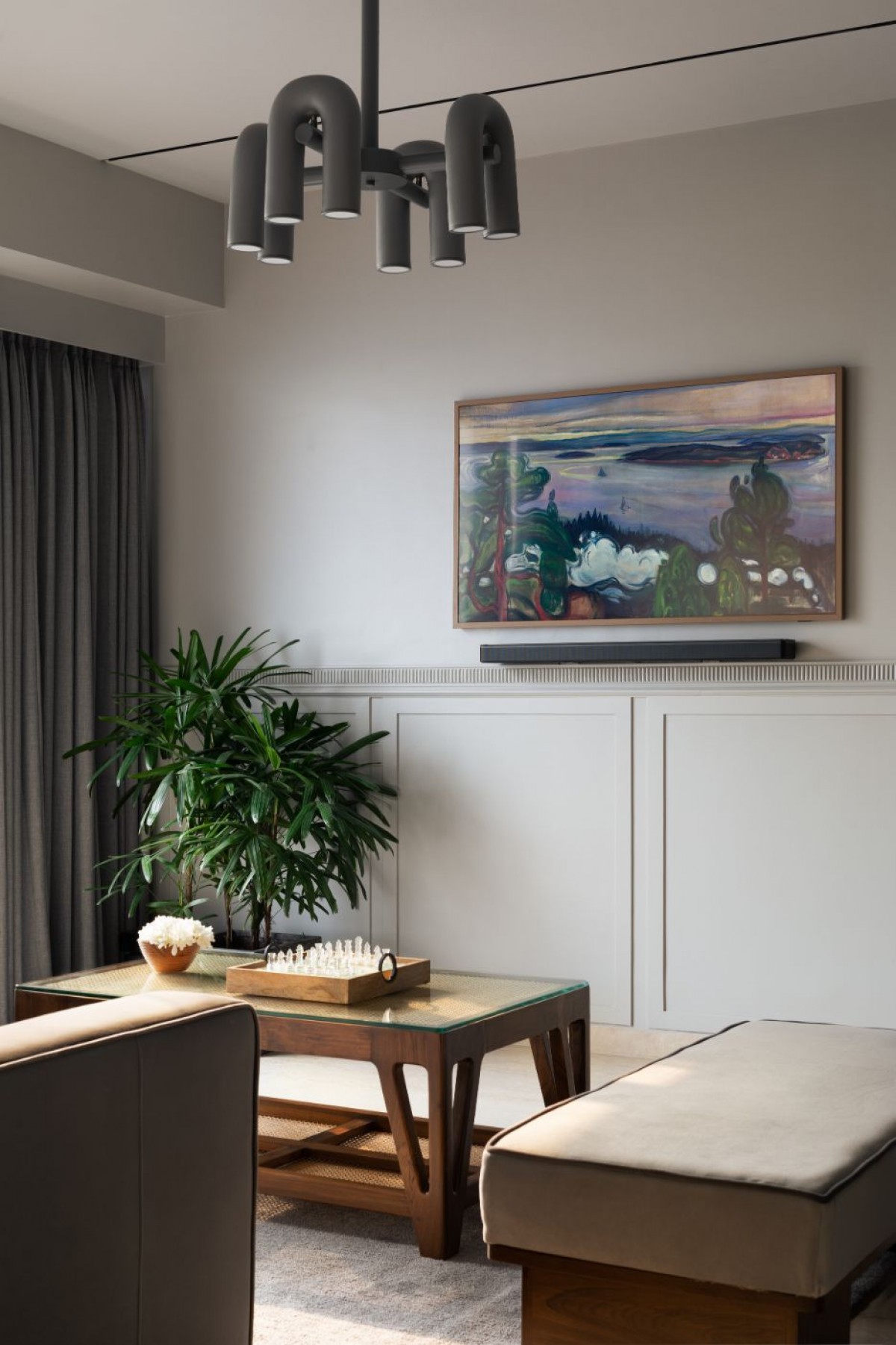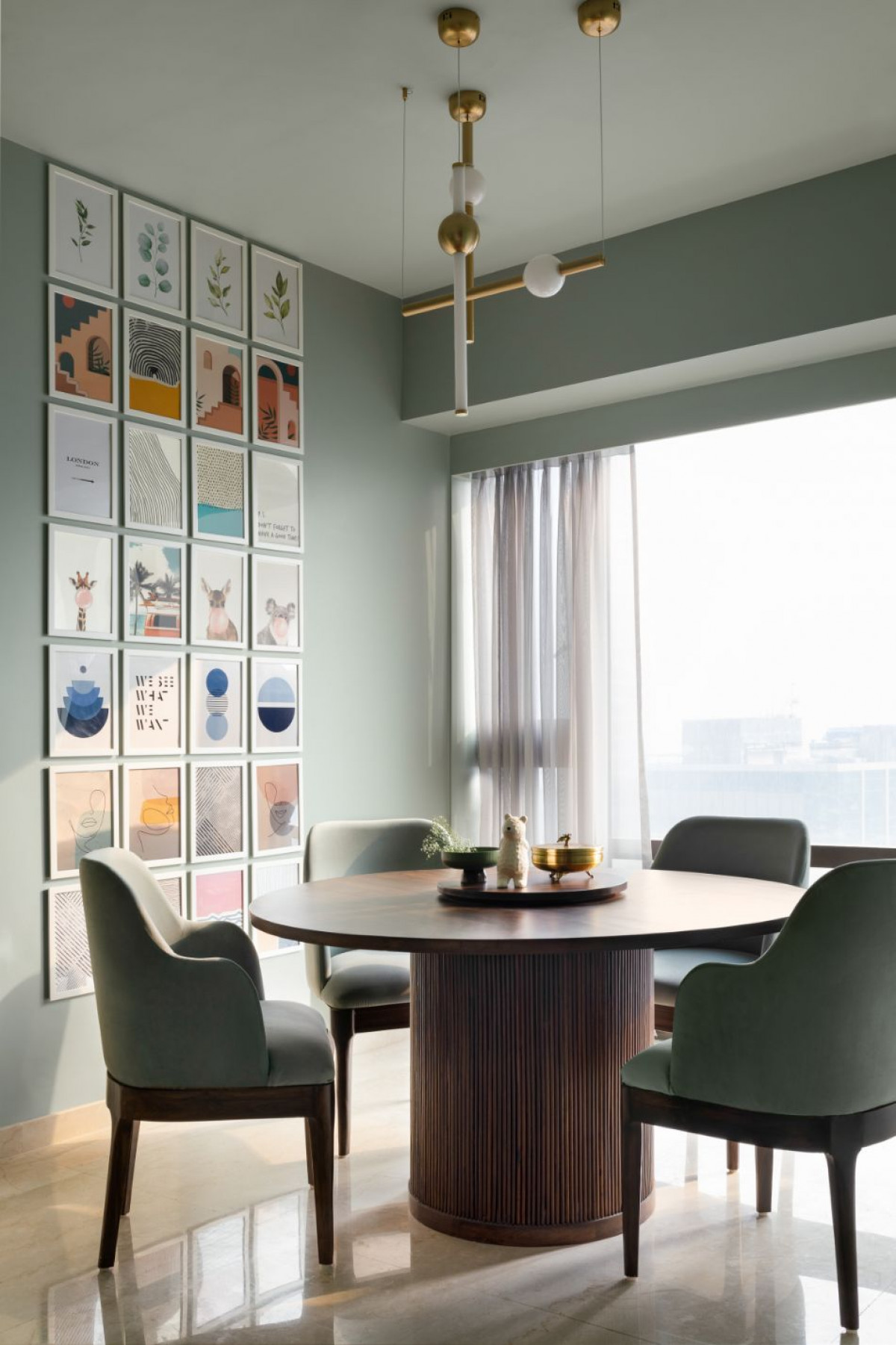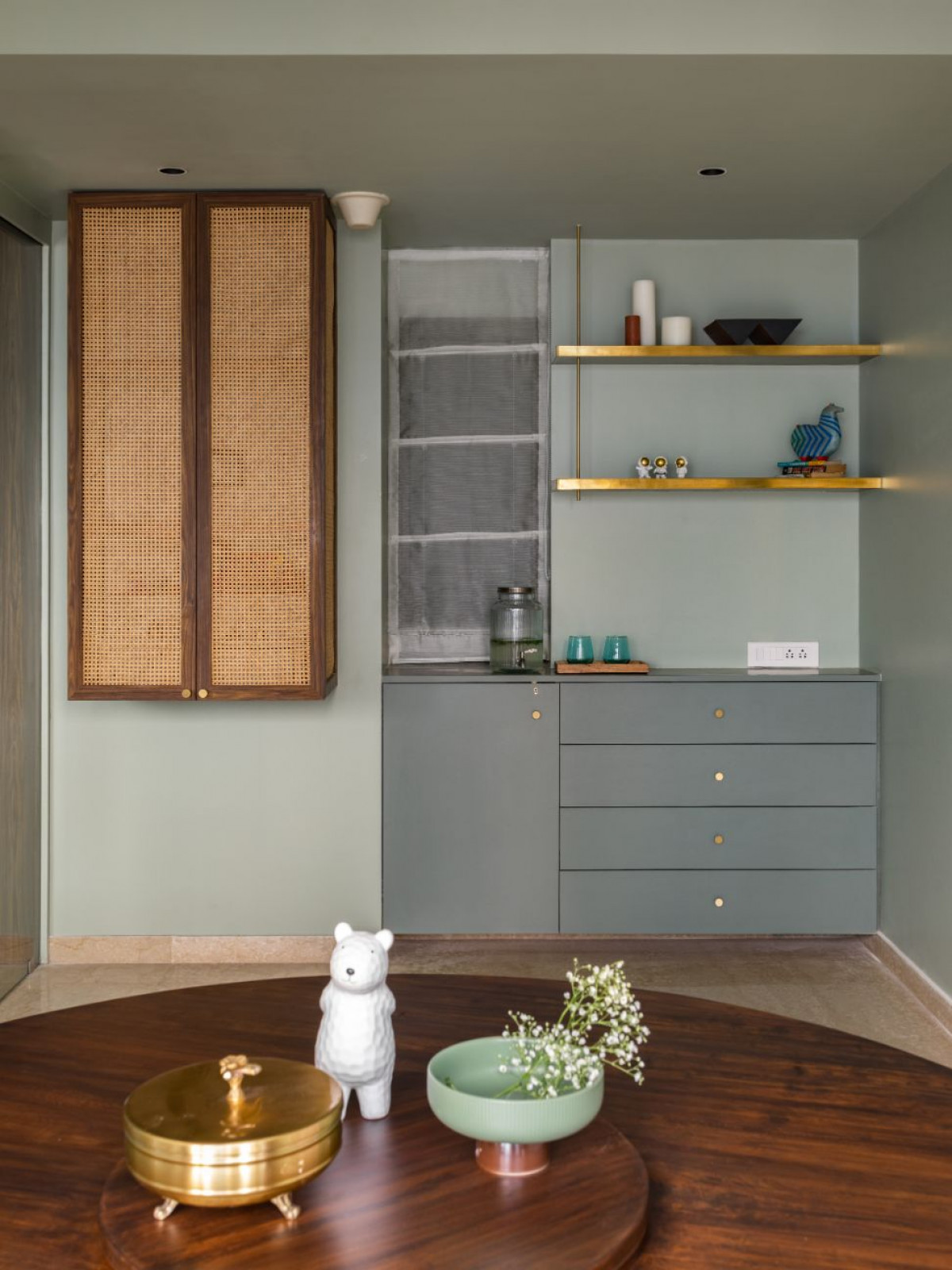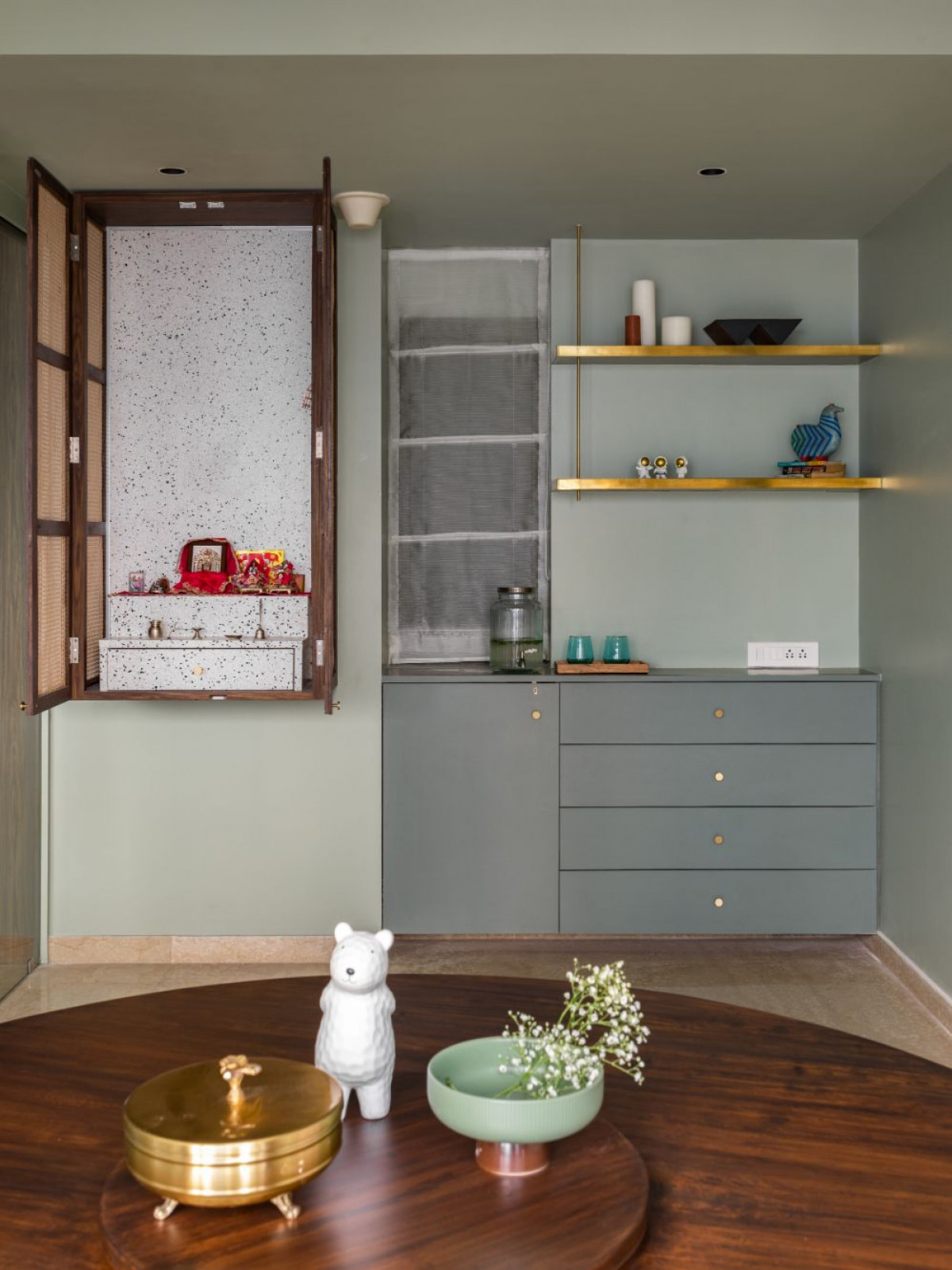 Perhaps one of the most unique elements of the apartment is the wall art that opens up as a TV — which is hard to notice at first! This innovative design adds an element of surprise and excitement to the room, with sleek and modern technology seamlessly blending into the aesthetic of the space.
Also Read | Kareena Kapoor Khan's new home in Bandra with European styled decor & wooden detailing
Overall, Preetu has truly outdone herself with the breathtaking design of this apartment. Every aspect of the space exudes the young owners' personality and style, resulting in a seamless and harmonious aesthetic. From the smallest decorative touches to the functional design elements, Preetu has thought of everything to create a true masterpiece.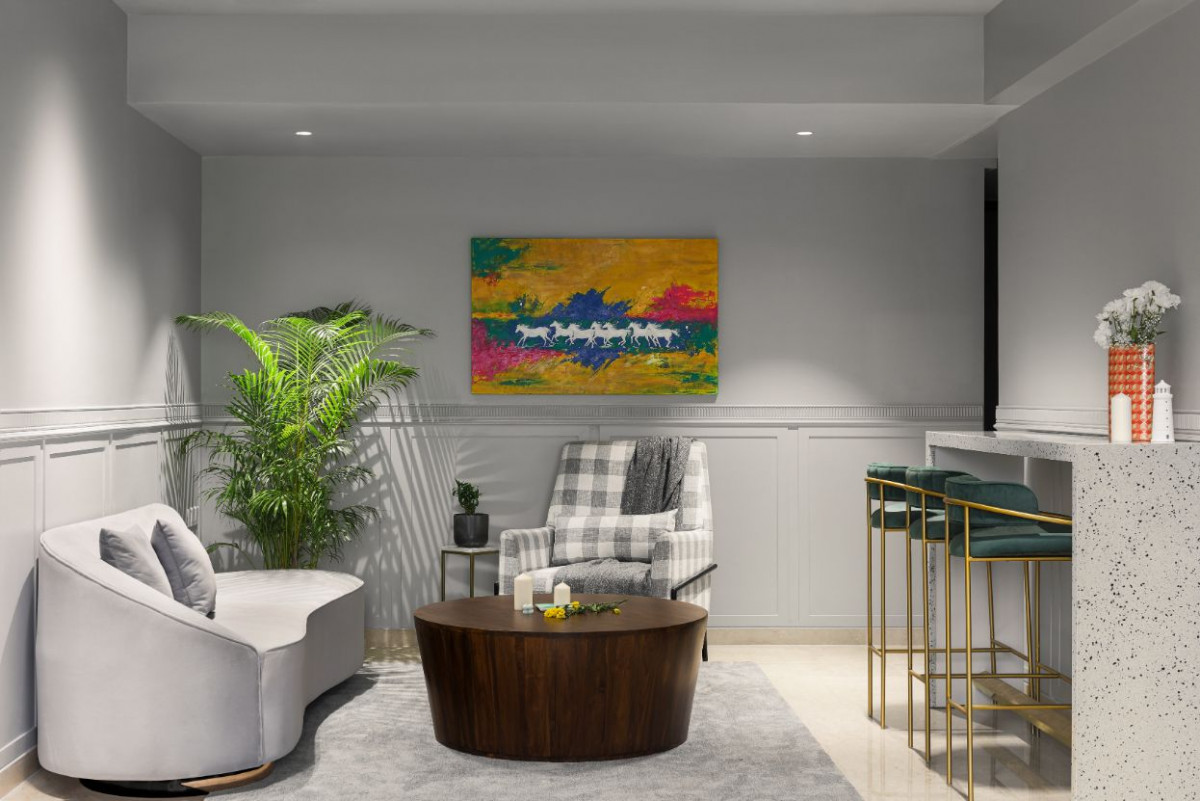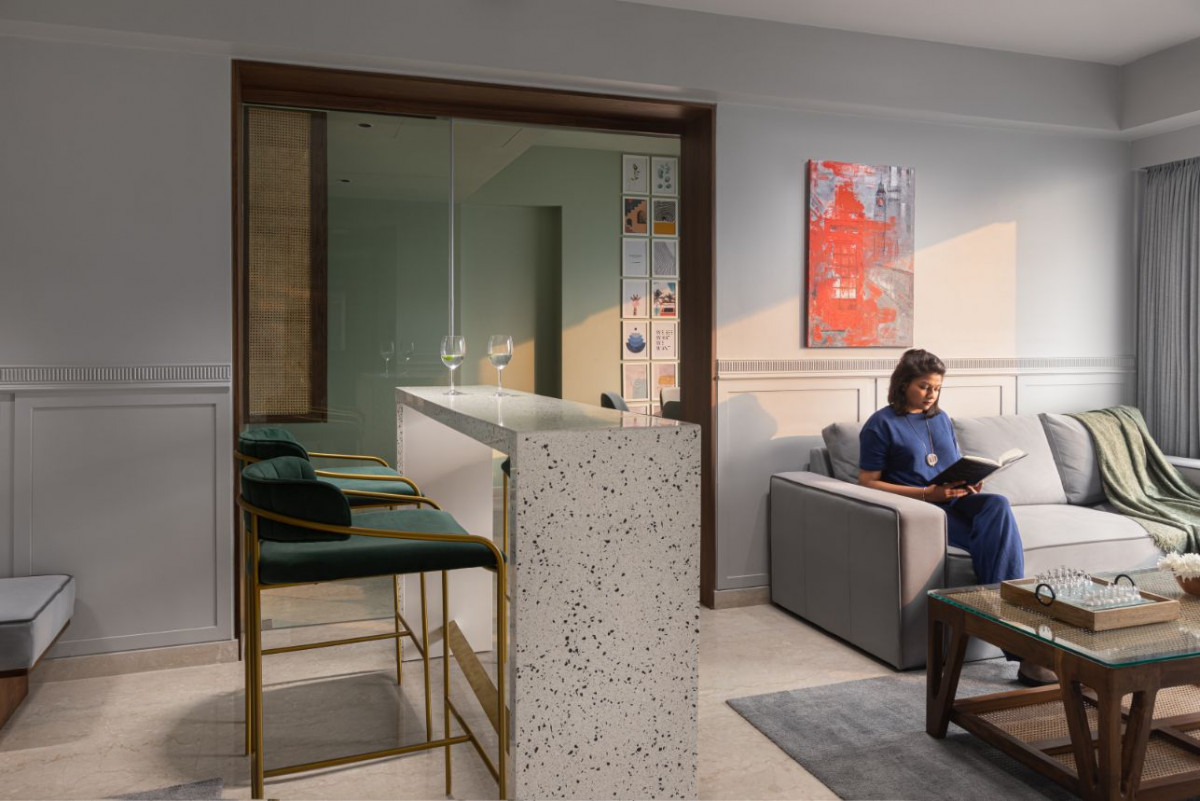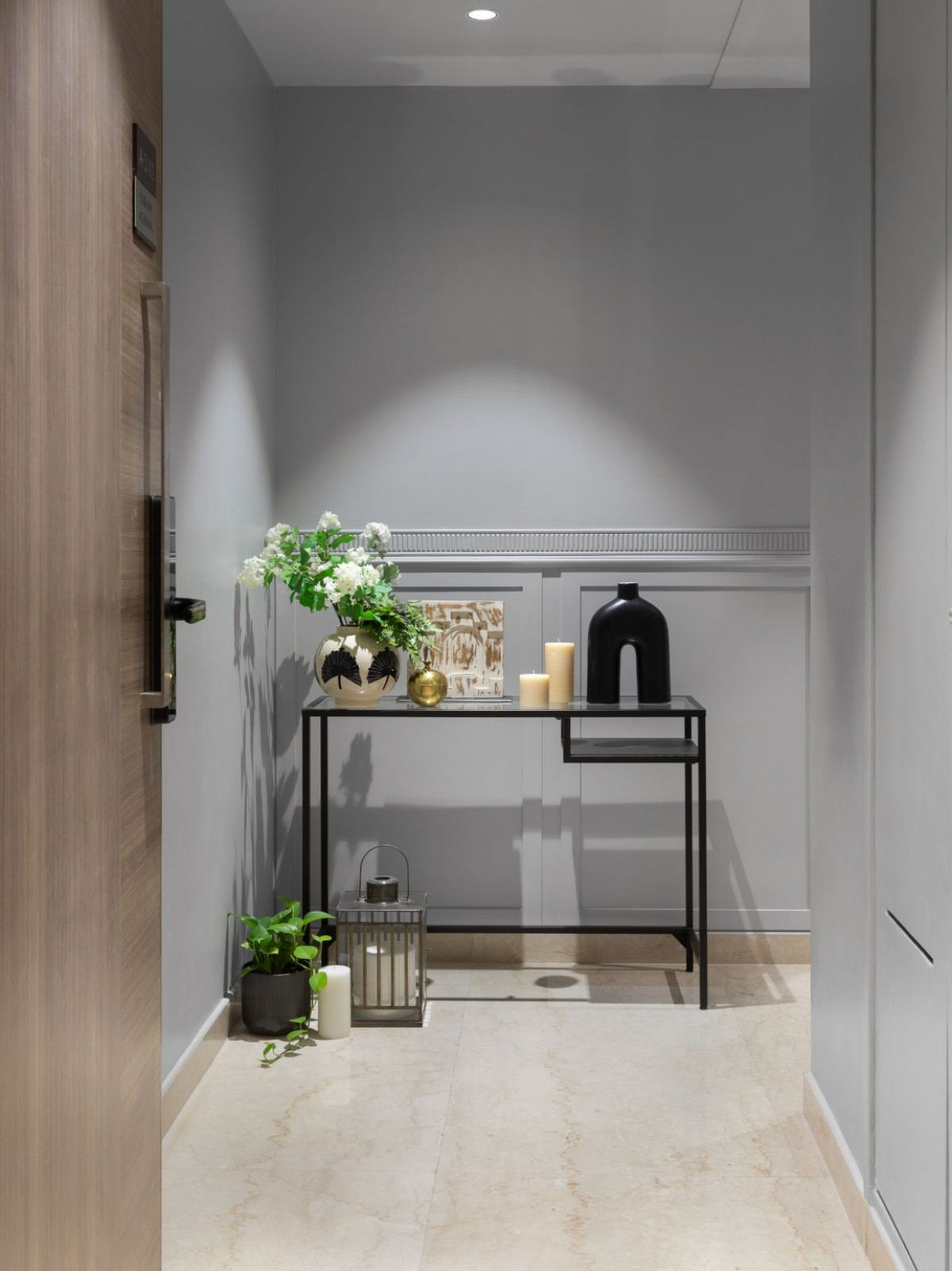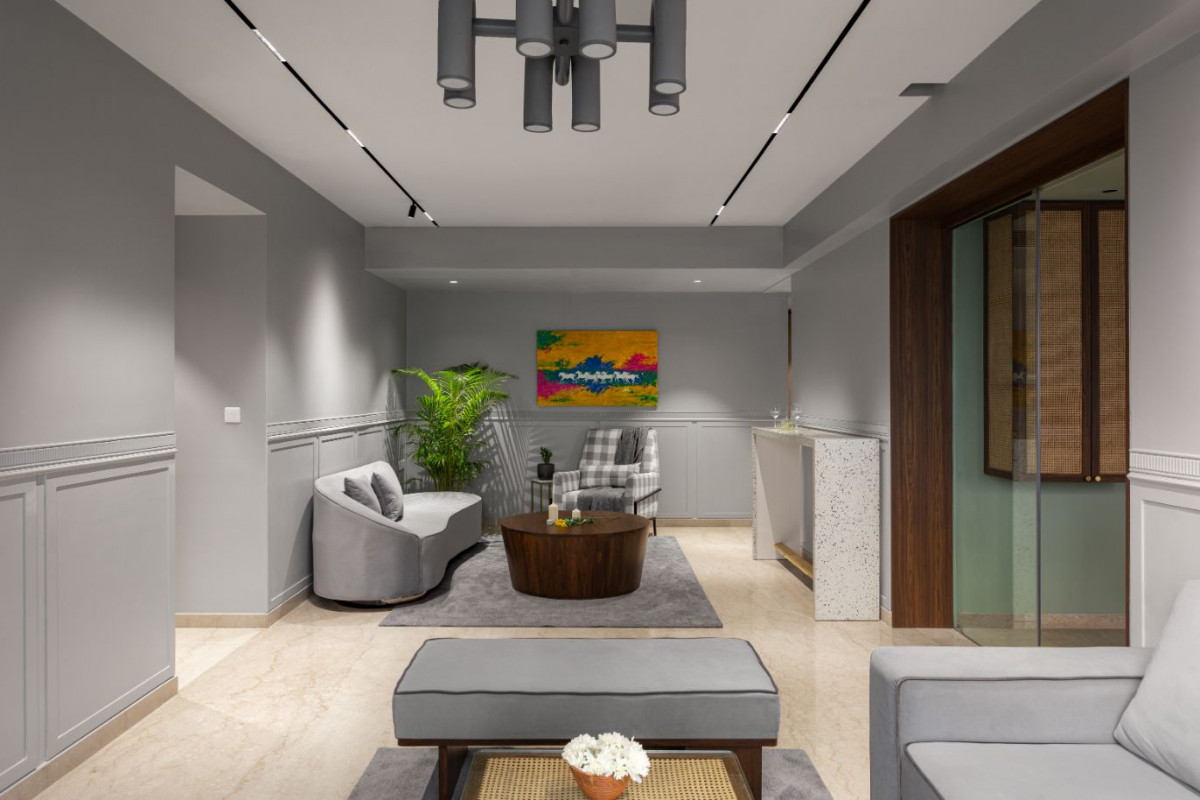 This space is not only visually stunning but also highly functional. It's no surprise that Preetu deserves the highest praise for her exceptional work in crafting interior spaces that seamlessly blend beauty and practicality.
Also Read | Arabic Resin art decor launches by Artist Madhavi Adalja