Apartment 203 is a spacious 2500 sq. ft. unit located on the second floor of Verde Luxury Residences in Kalyani Nagar, Pune. The clients, a political family with two sons, desired a home that reflects their modern Indian lifestyle. With no civil changes proposed, this apartment interior was designed to maintain the spaciousness and fluidity of each space.
Also Read | Visioarq wins Architizer 2022 Architecture + Wood
Upon entering, one is greeted with an expansive feeling created by using a huge circular mirror finished in gold leafing. The modular console table ahead of it is designed carefully to hide away the utility storage with an aesthetic twist. The tropical wallpaper used at the entrance foyer further accentuates the design statement of this modern home.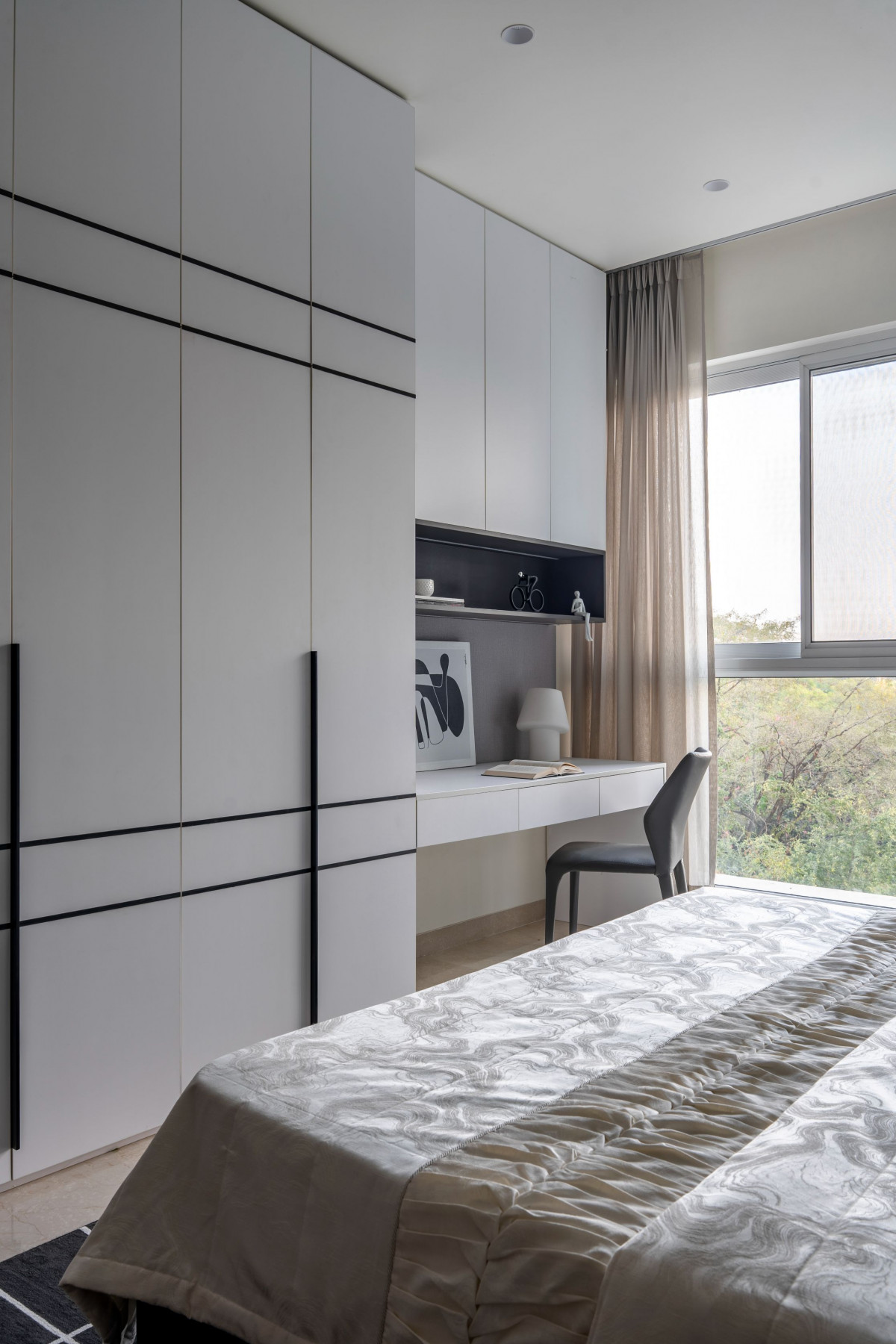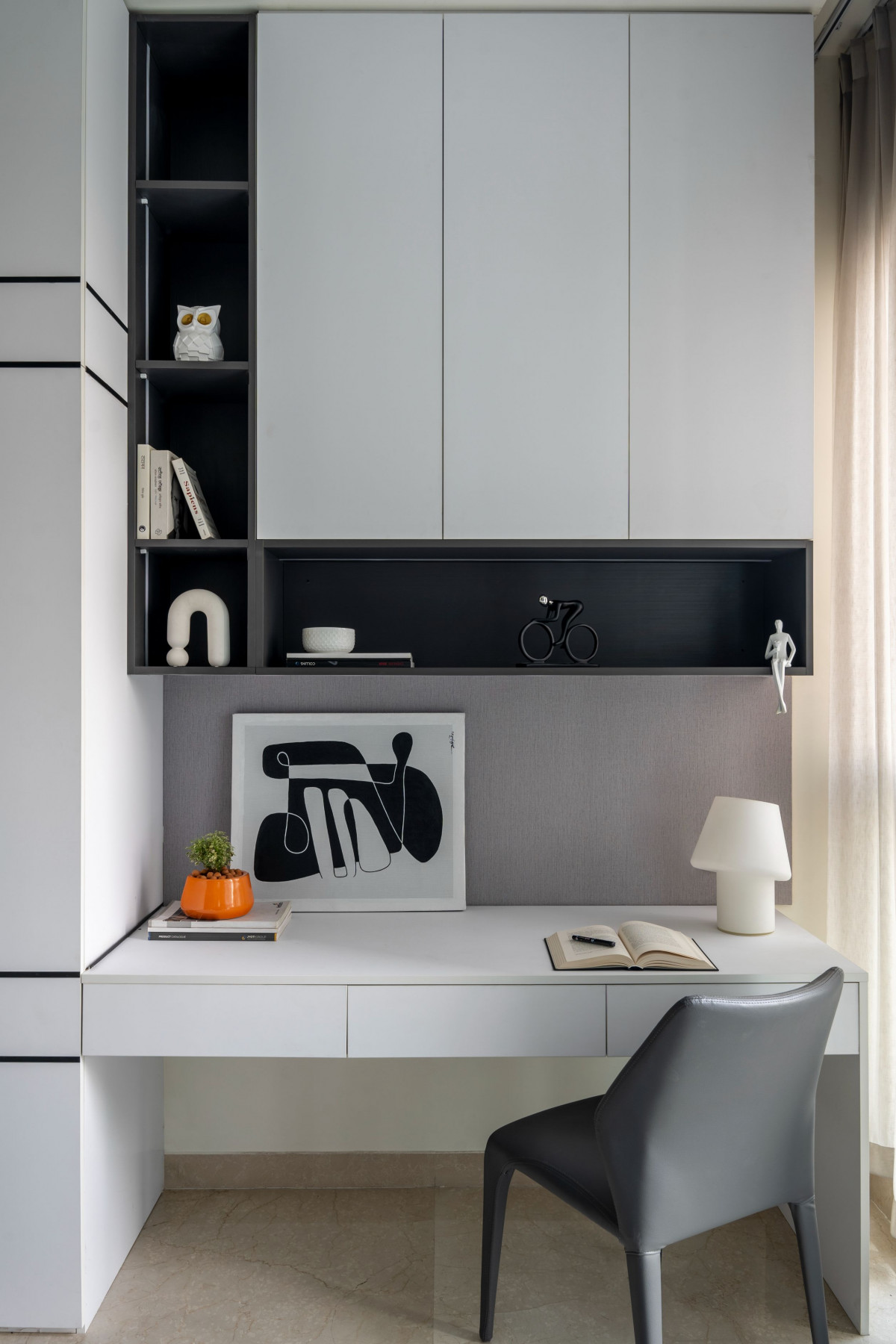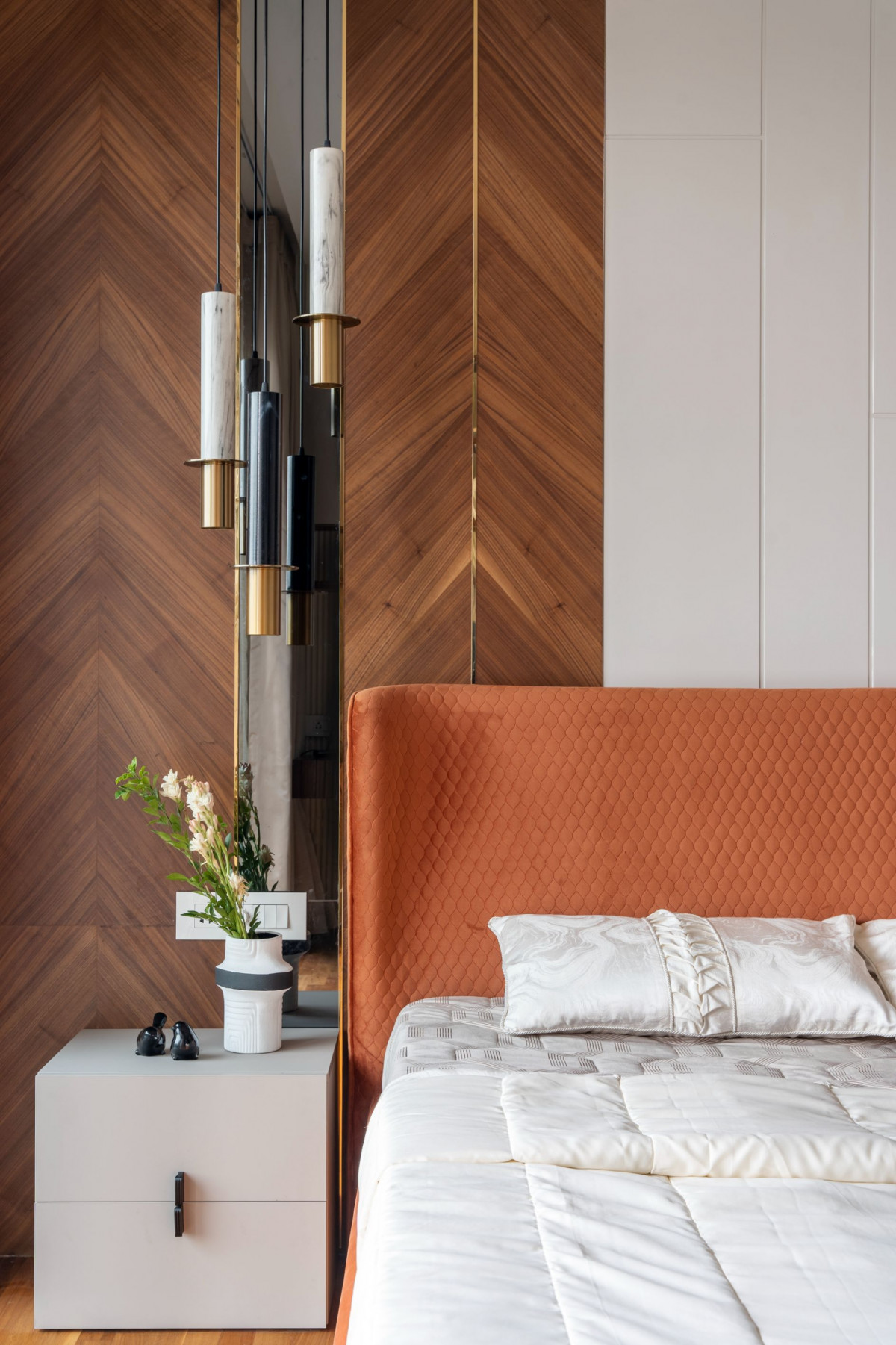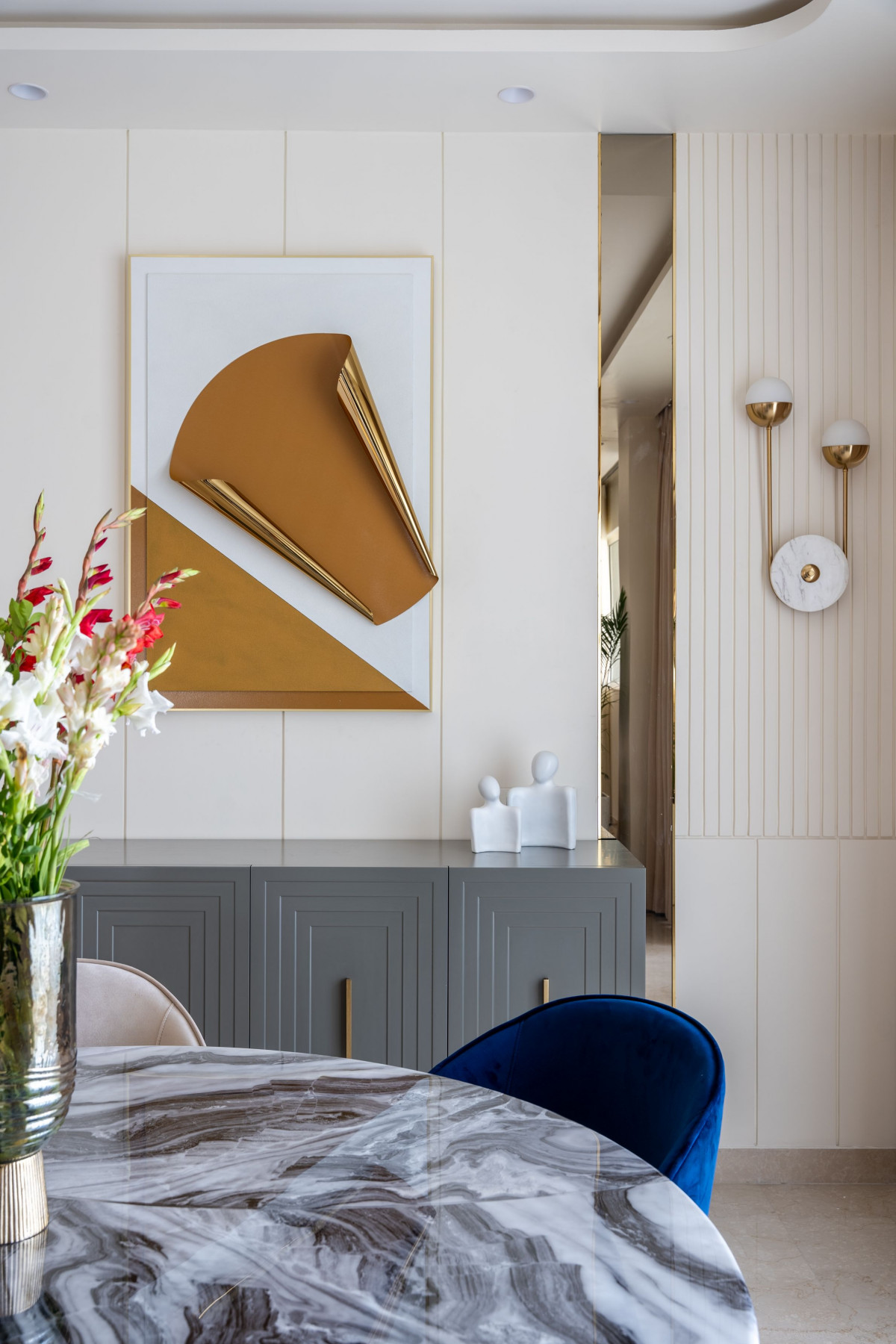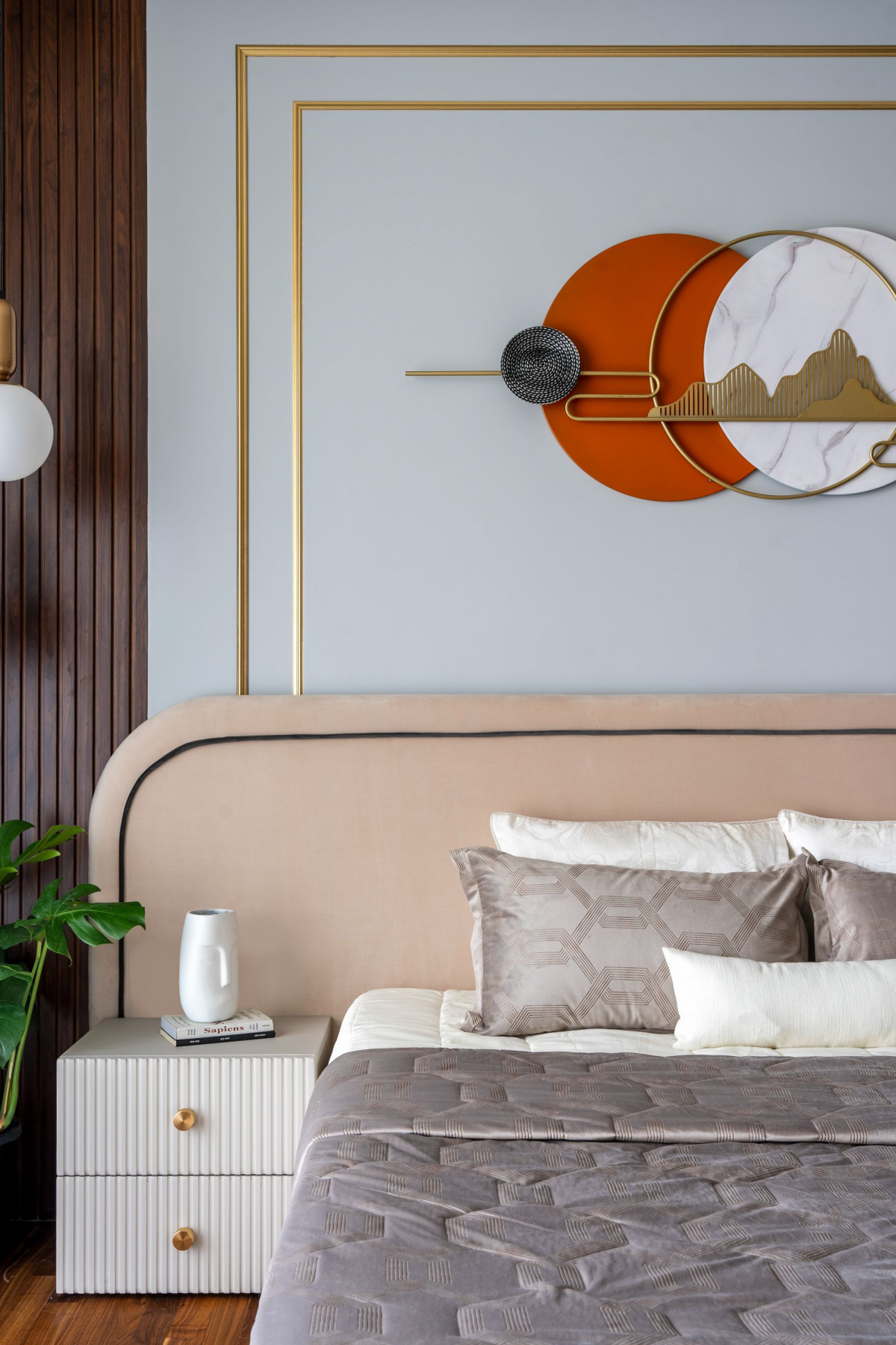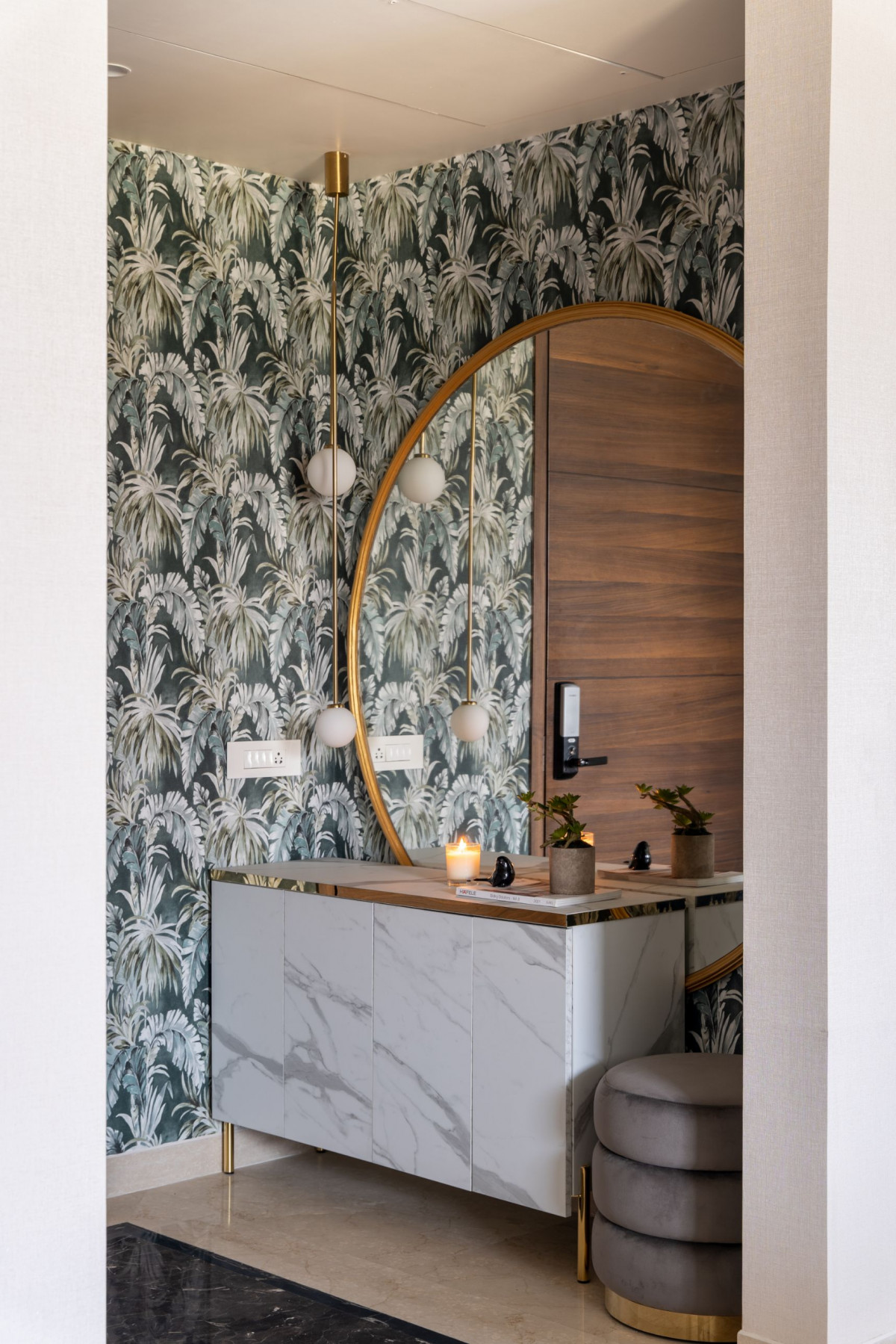 The living and dining area is airy and bright, with minimal furniture to enhance the openness. The room features a soft colour palette of grey, blue, beige, and brown with subtle design elements. The nude-coloured suede sofa and ivory-white marble tables draw attention to the space, and a deep green colour adds to its beauty.
Also Read | The summer beach edit by Tisva
On the other hand, the white grooved dining wall in plaster Paris complements the space elegantly. The wall is accented with a striking metal art piece in the centre, juxtaposed with a minimal golden light fixture to bring in an additional touch of class and luxury. Facing the balcony with breathtaking views of the city, lies an outdoor seating area set against the neutral suede curtains which further brings in a touch of opulence.
The guest bedroom is accessible from the living area and features a light, fresh look with grey and white tones. The bed's back wall is partially mirrored and partially finished in a diagonal striped fluted panel in grey duco paint. The dark grey and white wardrobe with a study unit in the same colour theme provides simplicity and openness to the space.
Also Read | A floating pavilion as testing grounds for museum-to-be M. in Dutch new town Almere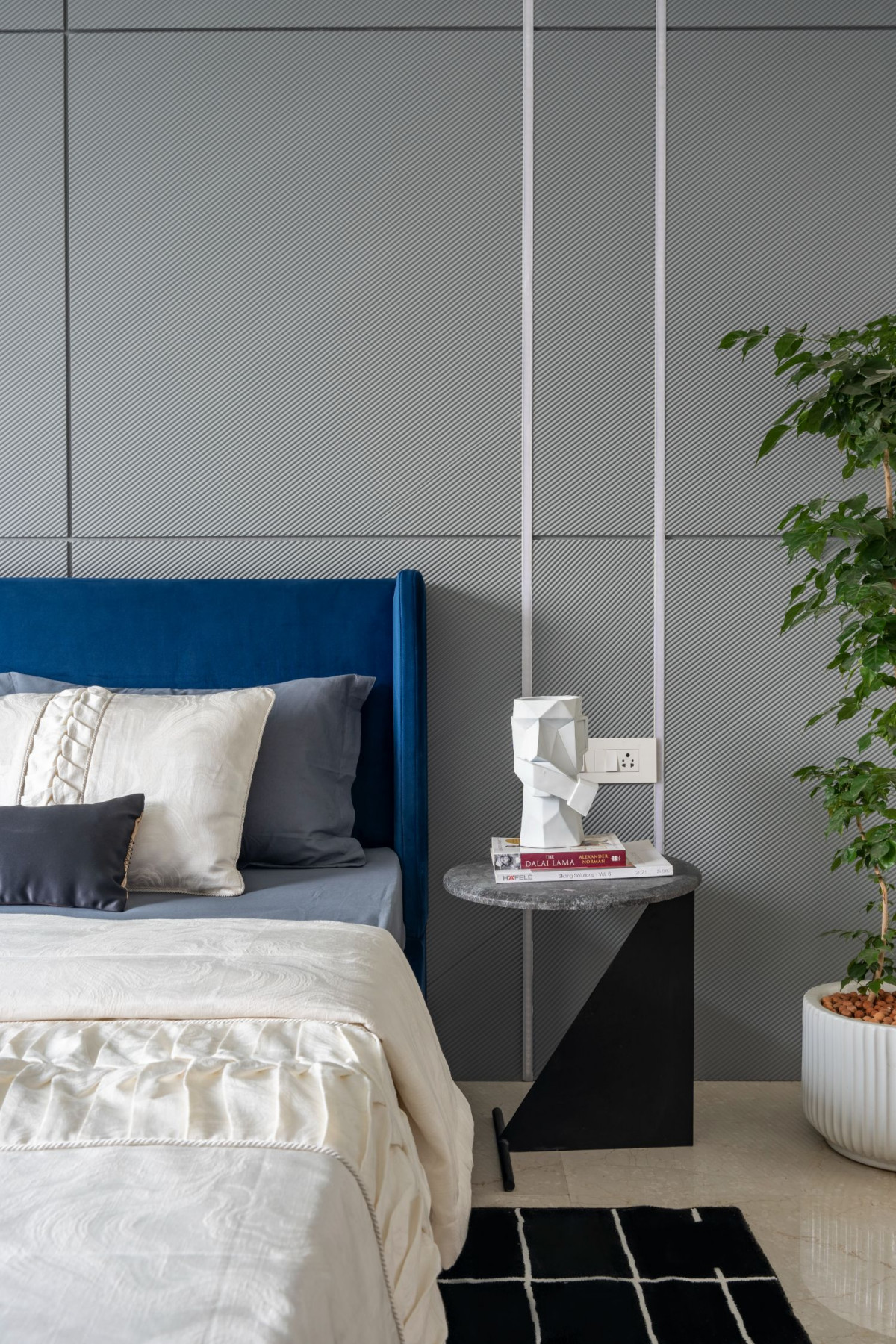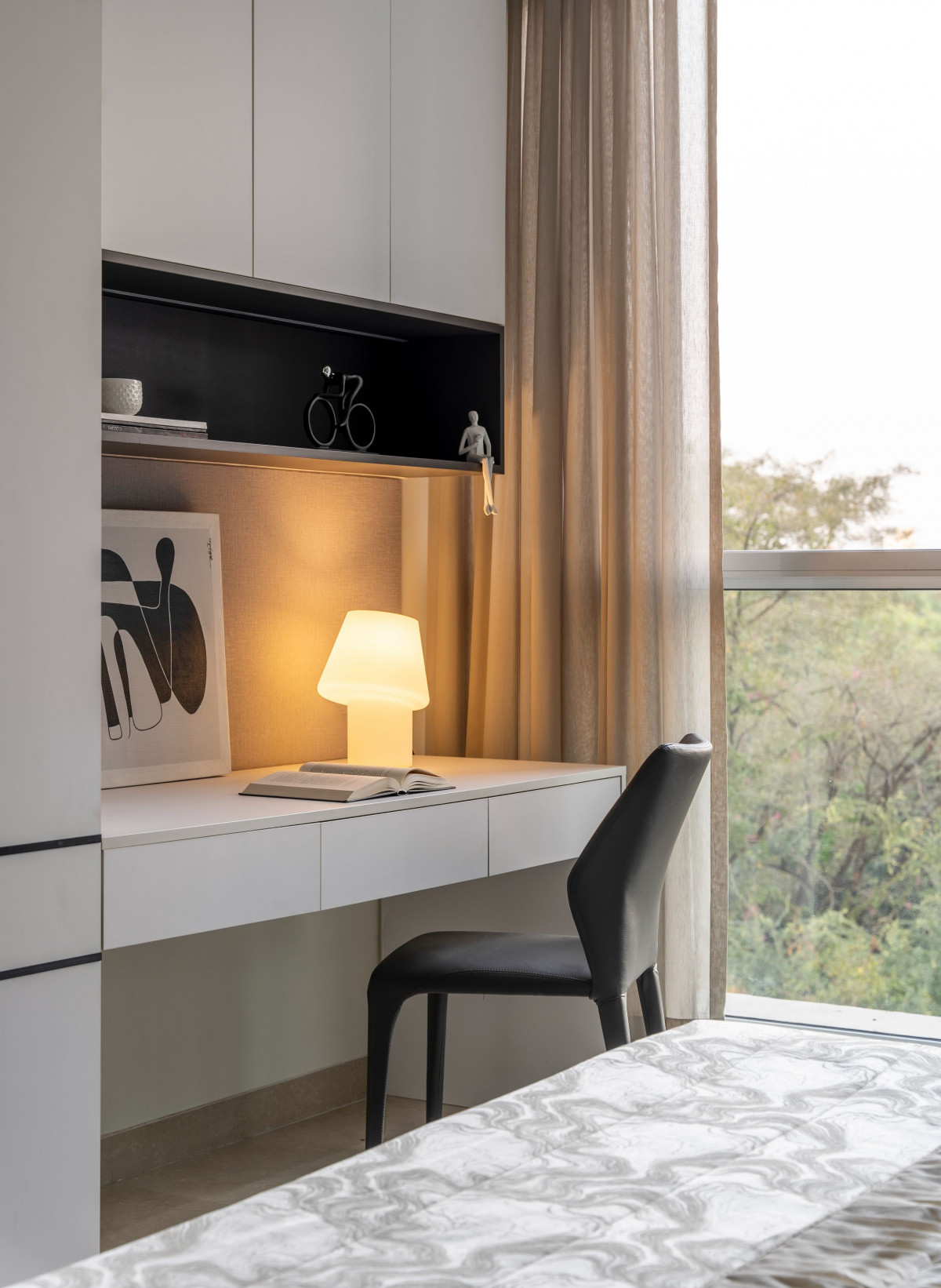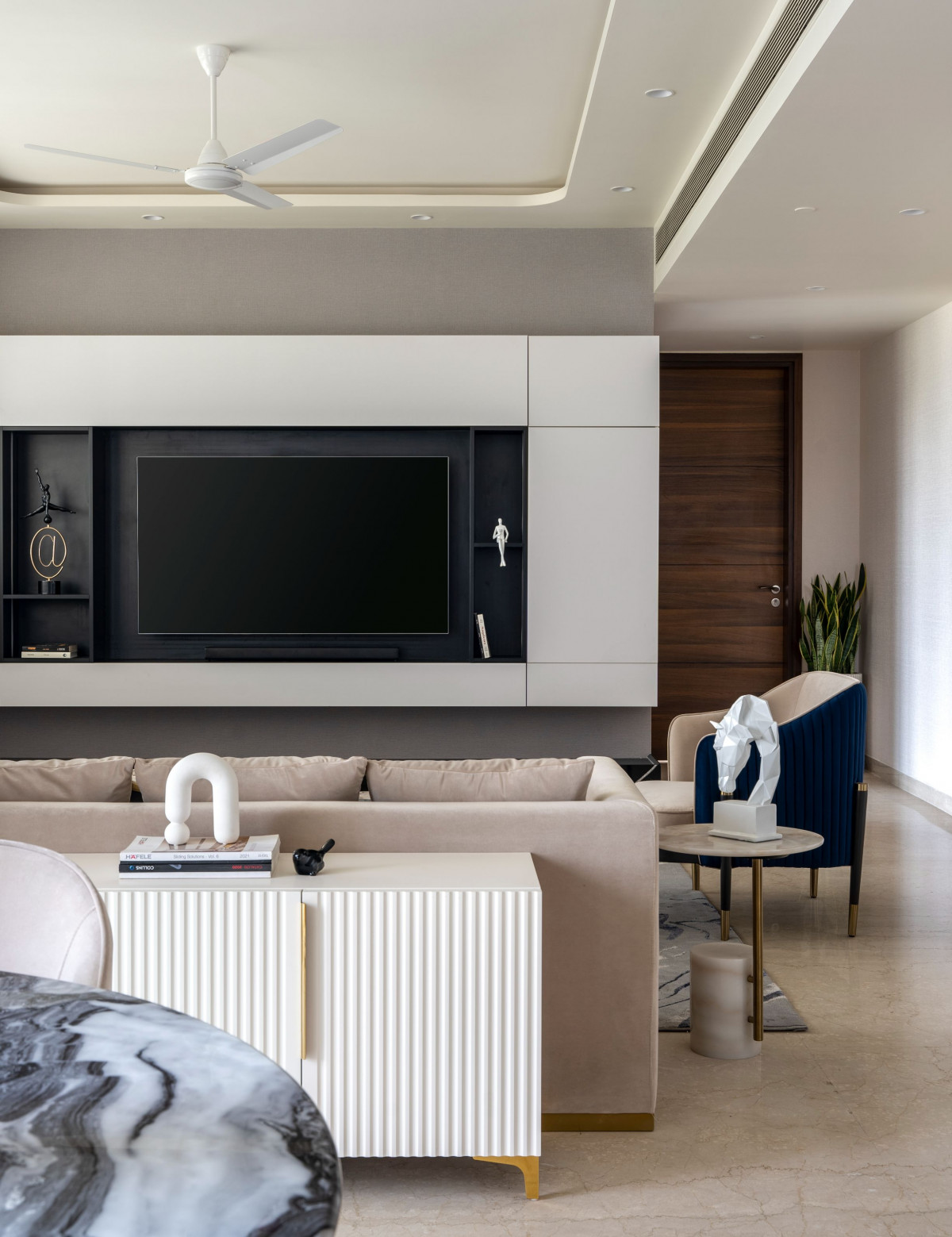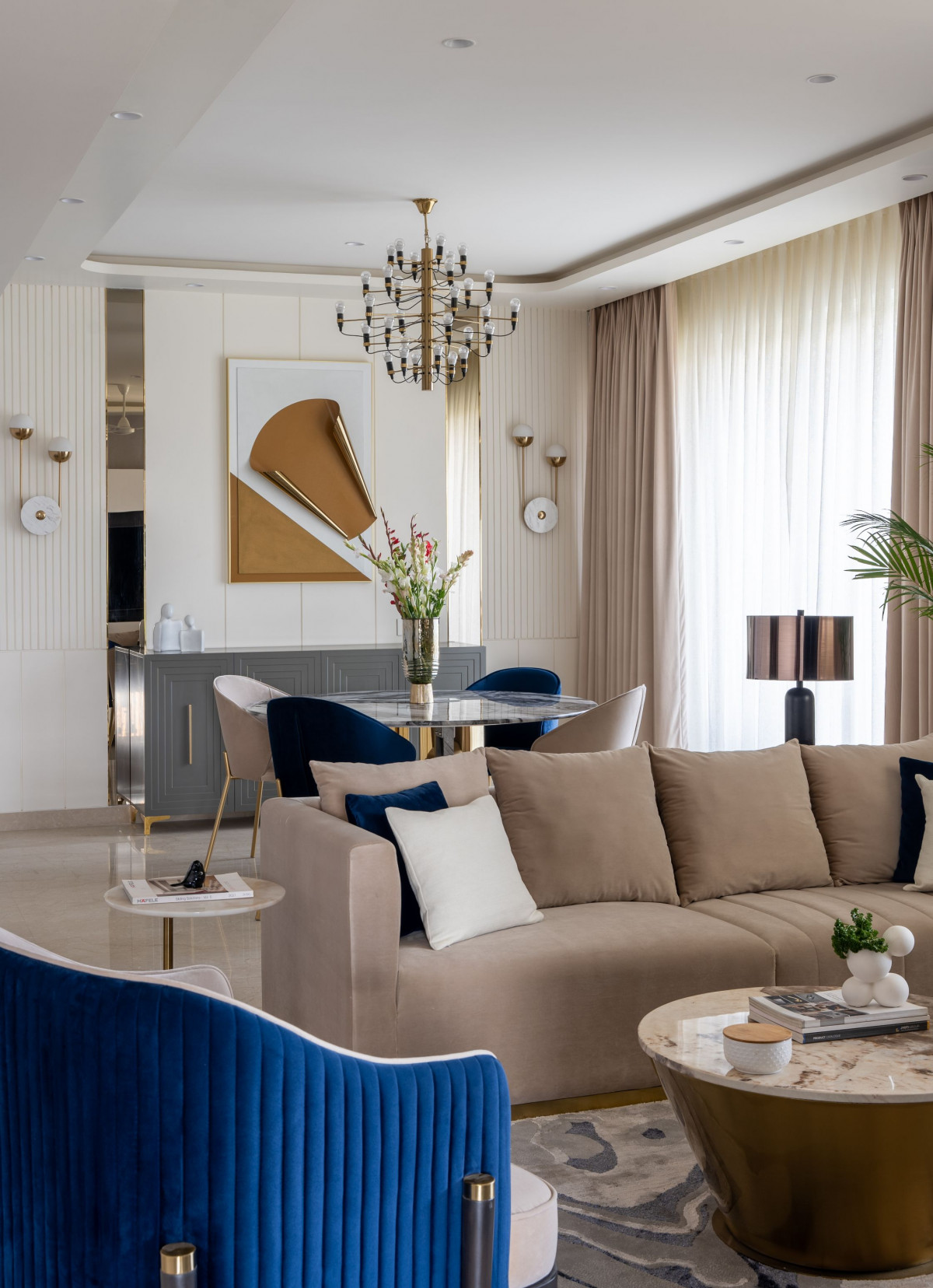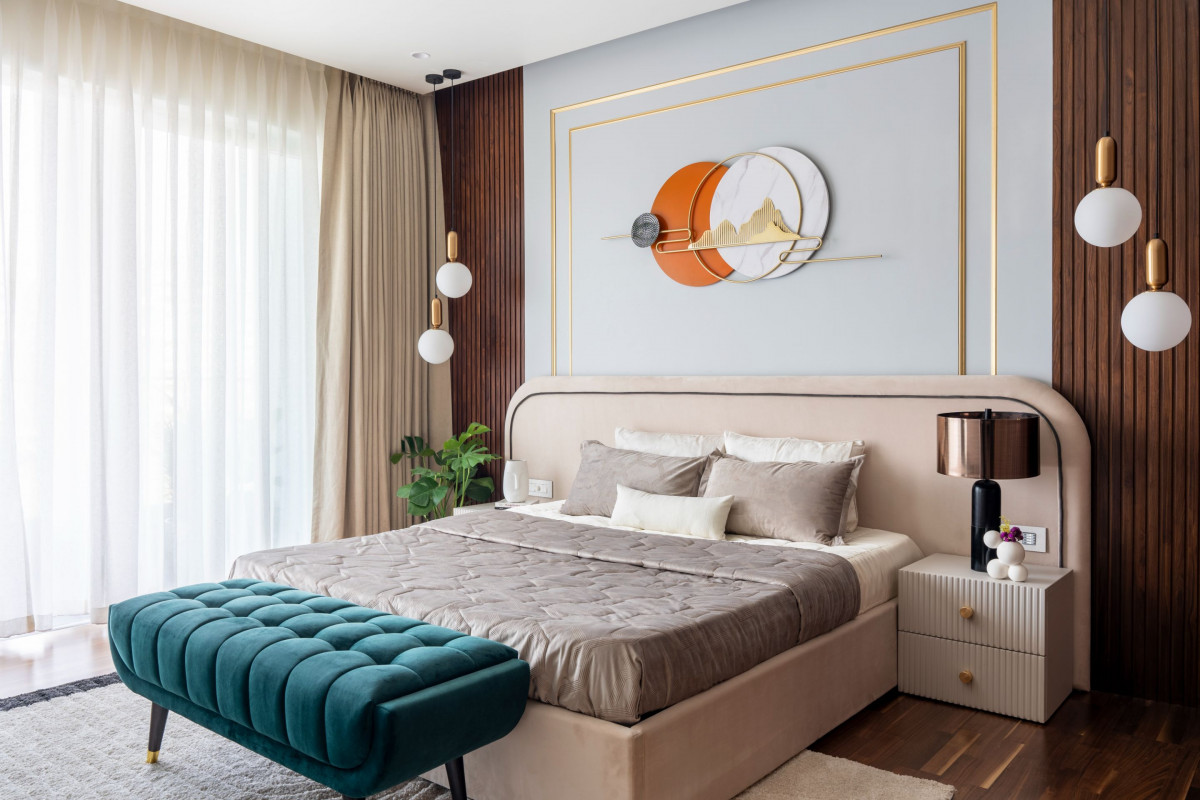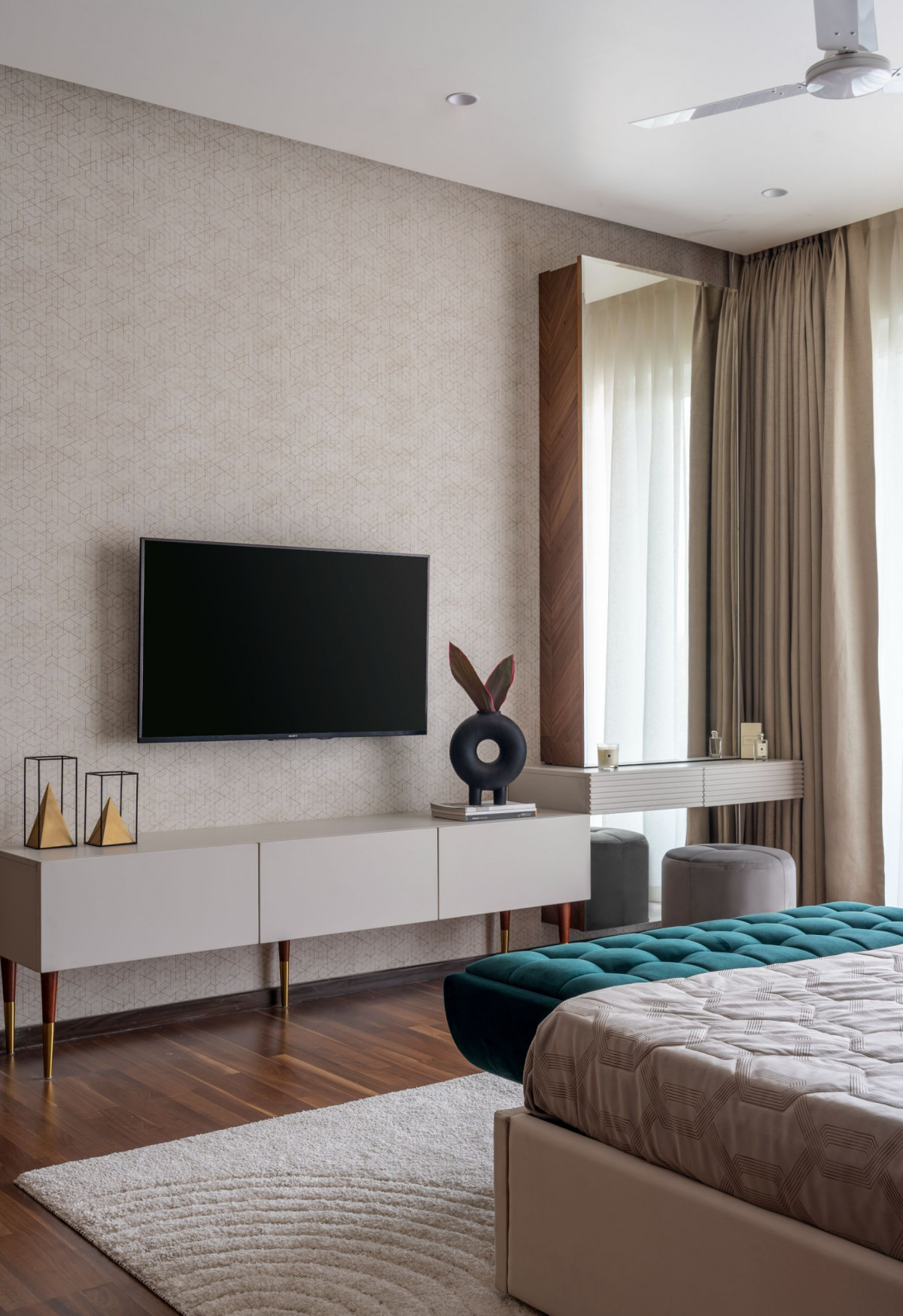 The master bedroom has a muted tone and wooden accents, creating a mature ambience. The bedroom features a large bespoke wooden wardrobe with round golden handles, a large yet soft headboard, a neutral palette, green accents with gold and wooden-embellished walls, and optimal lighting for an elegant and chic vibe.
Also Read: Easy Guide To Choose A Color Palette For Your Space
The son's bedroom is more understated, with a combination of diagonal veneer and a duco back panel, paired with a bright contrasting bed. The L-shaped wardrobe, finished in a muted tone with a mirror, provides a spacious feel. The wooden study table in front of the fluted back panel adds warmth to the space.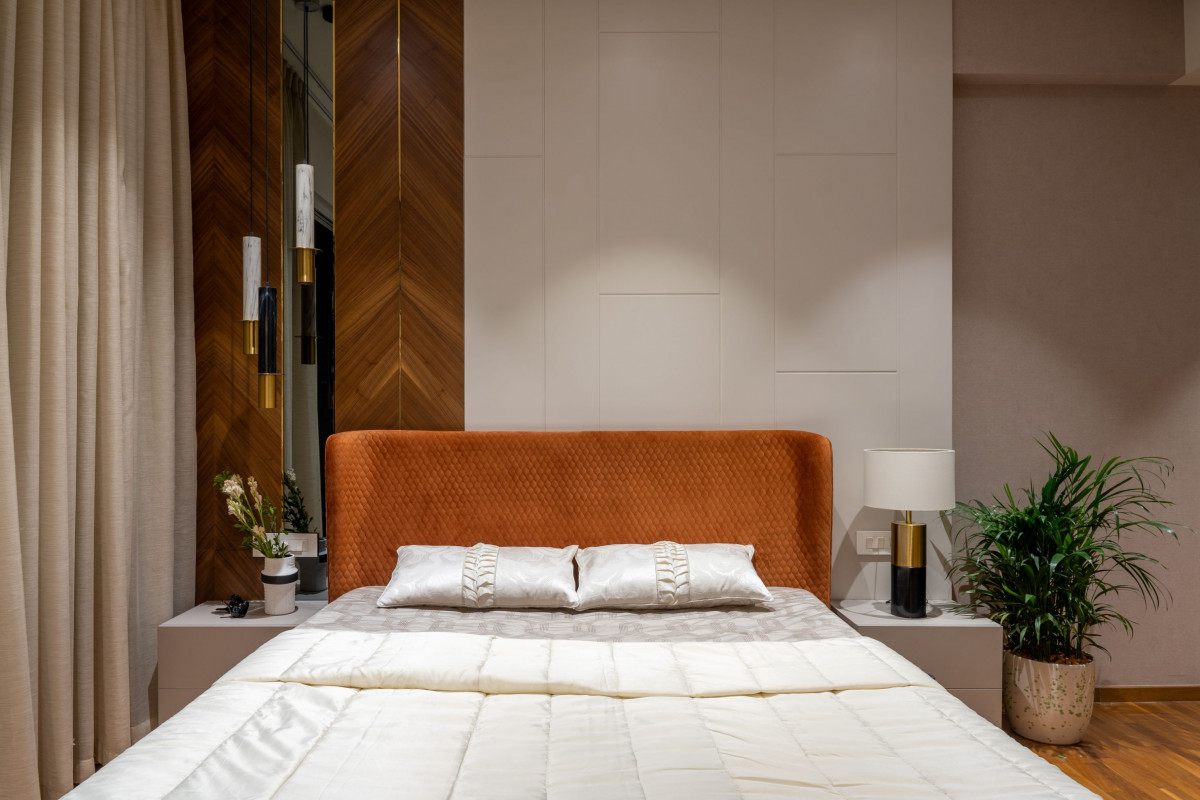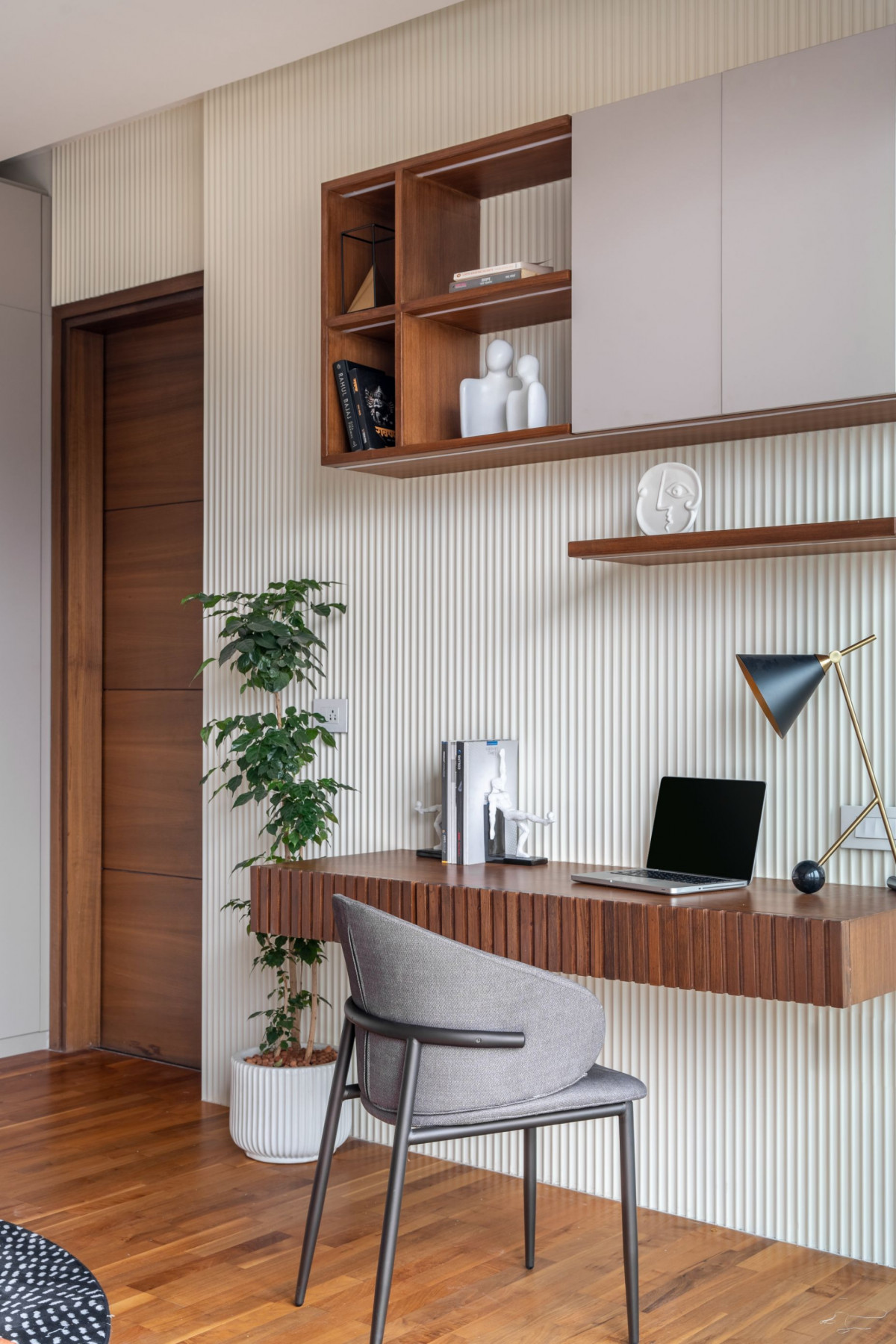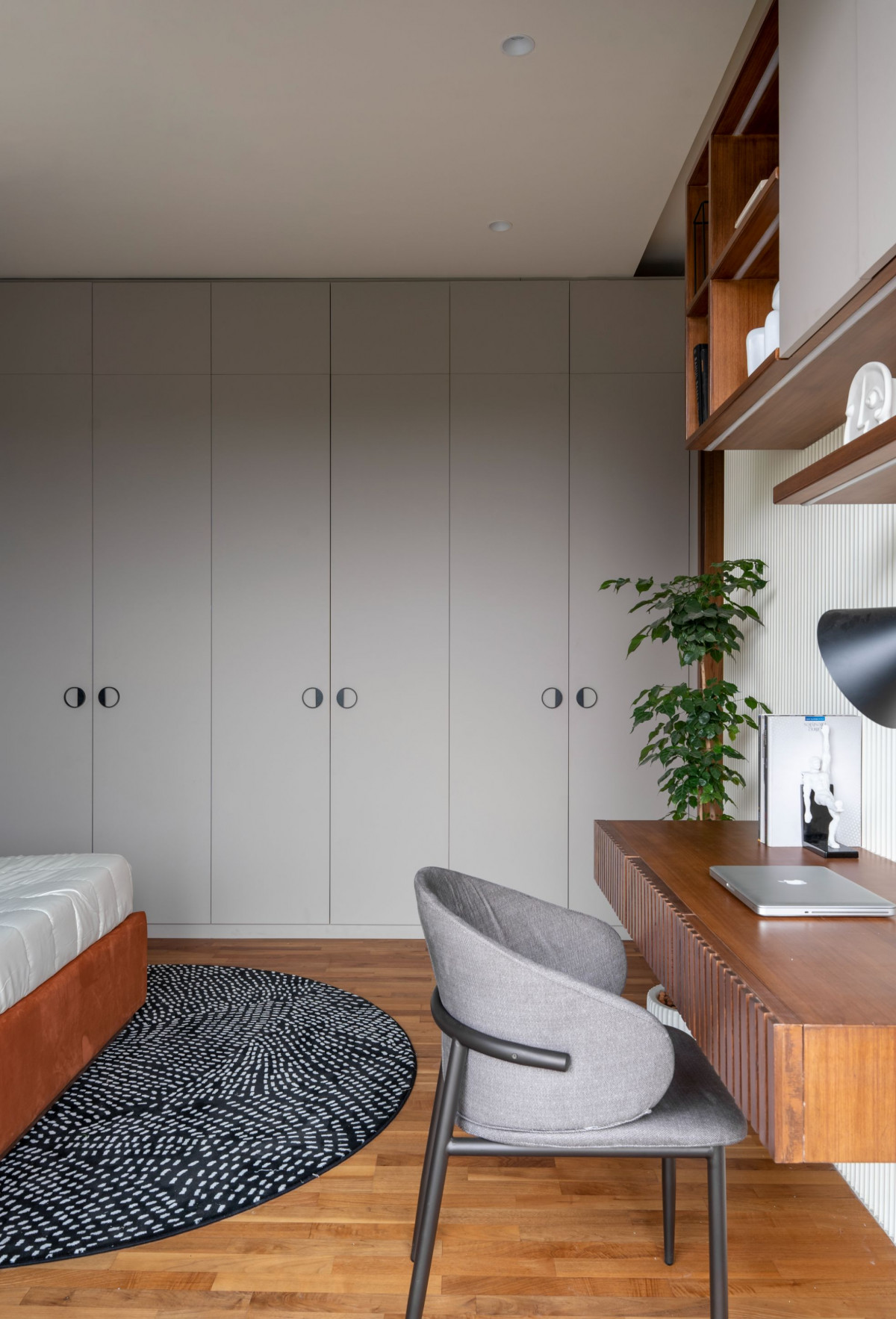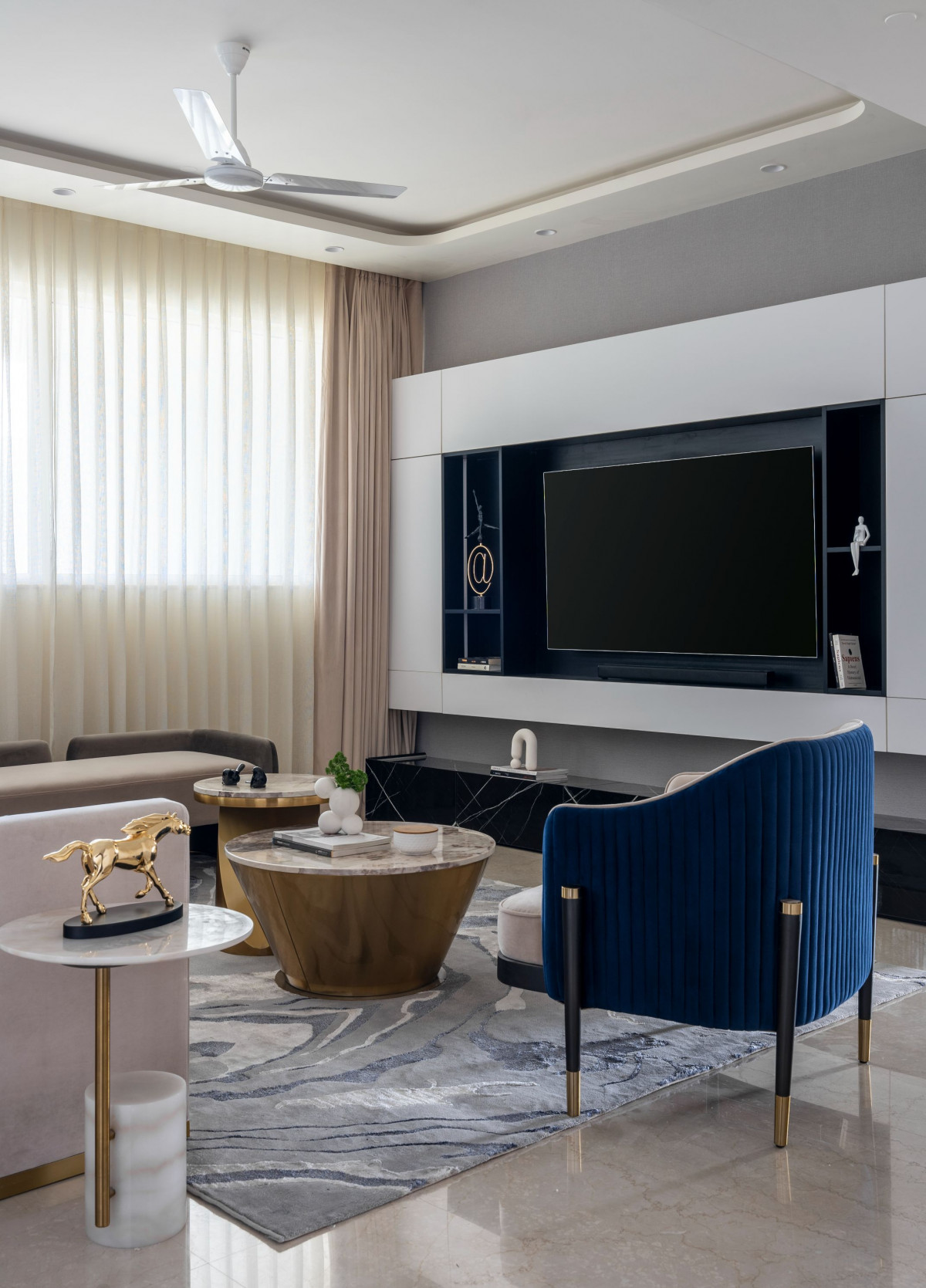 This light-filled apartment features an open interior layout with no visual barriers. This project is a dialogue between functionality, a cosy atmosphere, vivid emotions, and energetic and contemporary luxury. The well-planned layout, intricate details, stylish yet comfortable furniture, and ample natural sunlight and ventilation create a comfortable and cosy atmosphere.
Also Read | 4 ways to style your interior spaces with copper
Project Details

Project Name: Apartment 203
Total Area: 2500 sq. ft. (3.5 BHK)
Location: Pune
Type: Residential
Design Firm: Kefi Design Studio
Designer: Shilpa Agarwal
Modular Execution: Recucina
Photography Credits: Studio Colourblind