A home should always be an extension of who you are, the kind of lifestyle you lead, your choices and pleasures. A fit lifestyle is a need in today's fast-paced life and while time might not always be on your side, it's always more efficient to convert your home into a work-out friendly space. You might come across a high-energy workout on the internet and say to yourself, "Oh! I can do that at home." So if you choose the décor right, the possibilities are endless and you can stay fit in the workout within the comfort of your four walls! However, ensure you take proper guidance from a trainer before you turn your home in to a gym.
Here are some easy ways to work out using the furniture at home:
1. We all know it can get quite difficult to get out of your warm bed in the morning to exercise. However, if you have a bed that is firm and sturdy, you can easily use its edge to do a few quick exercises such as incline and decline push-ups. This works out your biceps muscle, shoulder and upper body.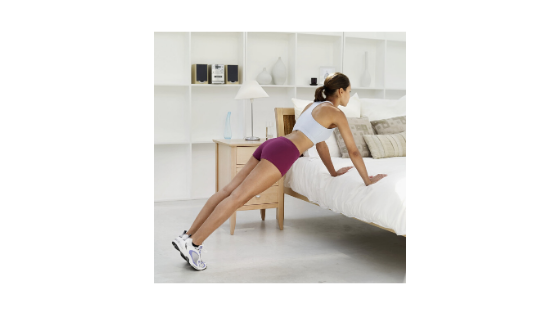 The wider the bed, the more space you have to move around comfortably without injuring yourself. The Discover Bed by Script gives you space and sturdiness to do push-ups since it is low on the ground and has an L-shaped backrest and an extended platform. You can also use an Astir bench by placing it against the wall for additional support.
Also Read: Have a tiny kitchen? Use these 5 smart storage hacks
2. You can also work your triceps through tricep dips, which can be done using a chair or bed.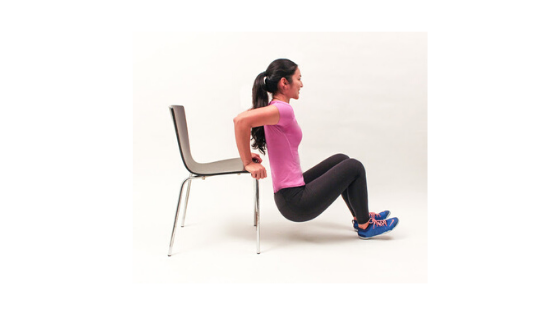 Some important points to keep in mind: place some aromatic candles or a Bluetooth speaker close by to give you the positive workout boost you need. Don't forget the air circulation and ventilation in the room is of utmost importance when converting your room to a mini gym.
3. If you're looking for a new way to spice up your workout sessions at home, just roll-in a pouf. This will give you stability and balance while doing a seated routine using light weight dumbbells to tone those arms. You can even use a sturdy couch to work your abs and oblique muscles by performing couch hip thruster. Just make sure the pouf or couch is stable enough to take your weight, and that you keep your posture intact during the reps.
Also Read: 7 Indian Kitchen Design Trends that are in Vogue
4. While time is a crucial element for any workout at home, making space is just as important. It's easier when your space works like an ecosystem that is multi-functional enough to understand your immediate need. A curated area like the Ambit ecosystem by Script can go from movie night to zen mode in no time. It can also be reorganised to fit into a smaller footprint to free up the living room space for fitness activities and make it easier to move around. This not only opens up limitless possibilities, but ensures that you are well taken care of and get your freedom of living all the way.
Inputs by Godrej Interio!