Peekaboo Interiors is a kids' interior design brand that has been designing imaginative spaces for children for the past 18 years. It offers a one-stop solution for all ethical and sustainable room décor needs. Its designs are influenced by an in-depth understanding of conscious parenting and colour psychology.
Its most recent project was a room for a young boy with a wide range of interests, from space exploration to legos, and everything in between! The team created a room that seamlessly incorporated a variety of design elements.
Also Read | Arabic Resin art decor launches by Artist Madhavi Adalja
The bed, with its plush mustard upholstered headboard, is propped up against a statement aerospace-themed wallpaper, replete with cuddly bears and friendly lions propelled into space! The twinkling lights embedded in the ceiling provide a stunning starry night setup and are the perfect way to slip sweetly into dreamland.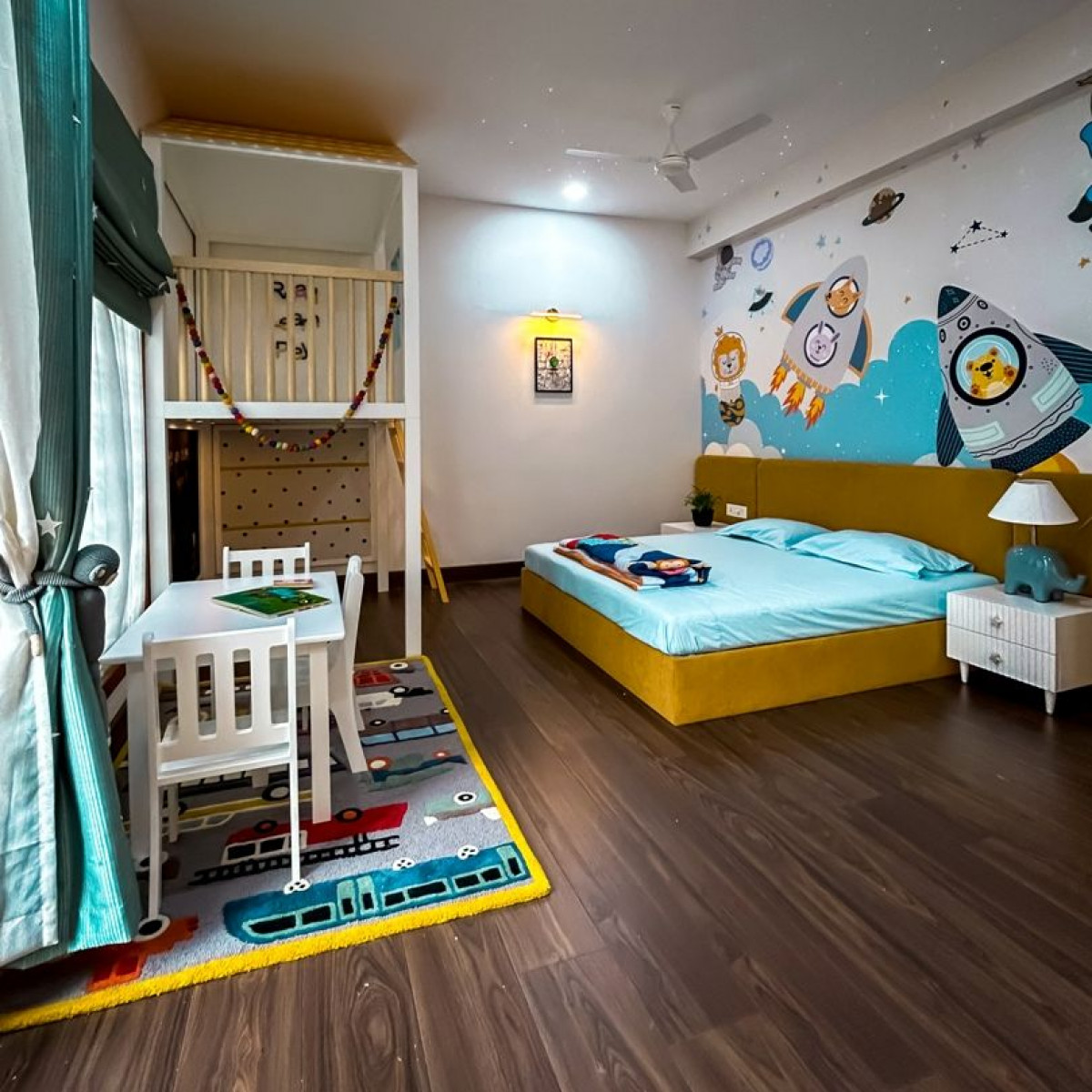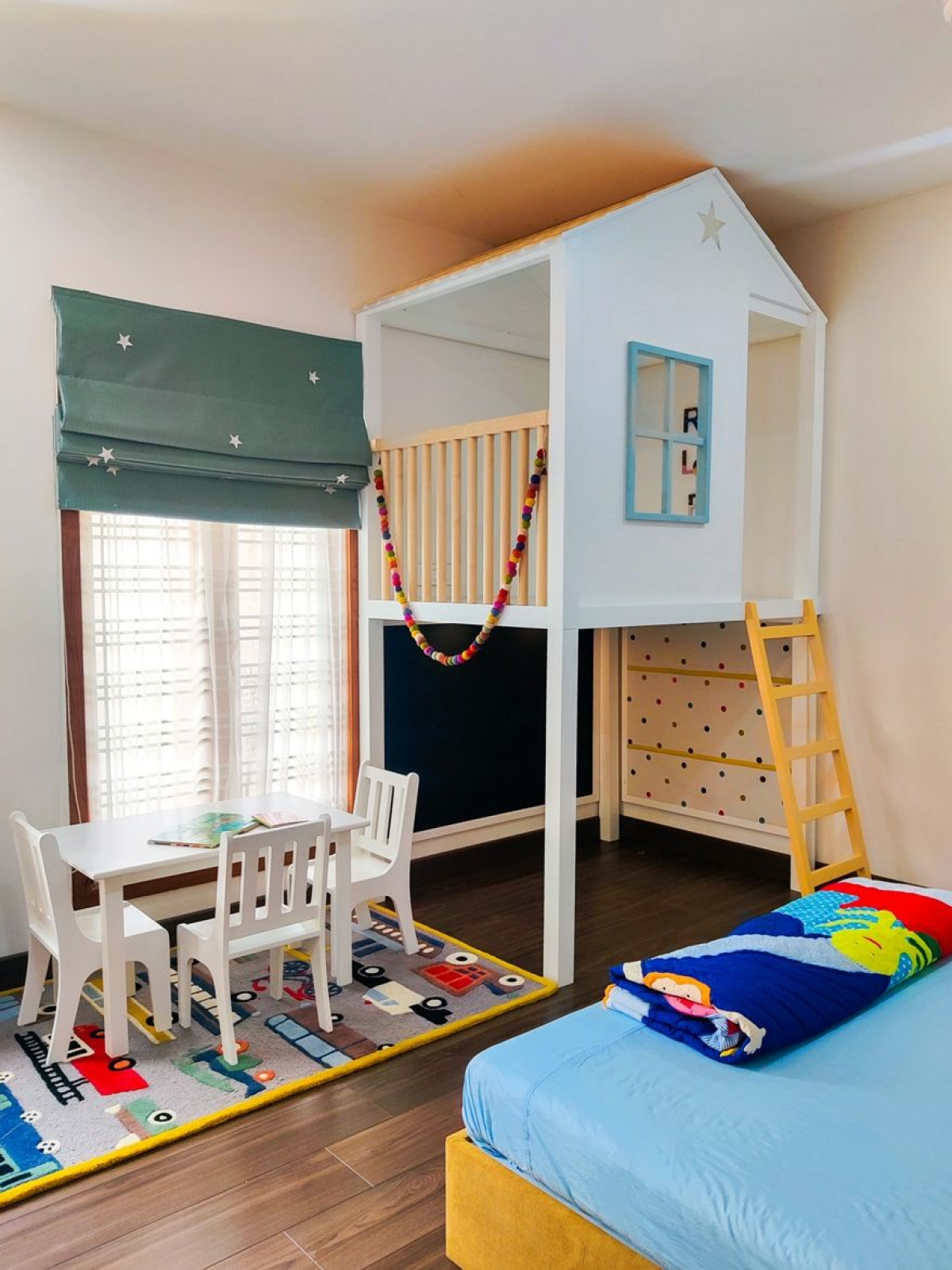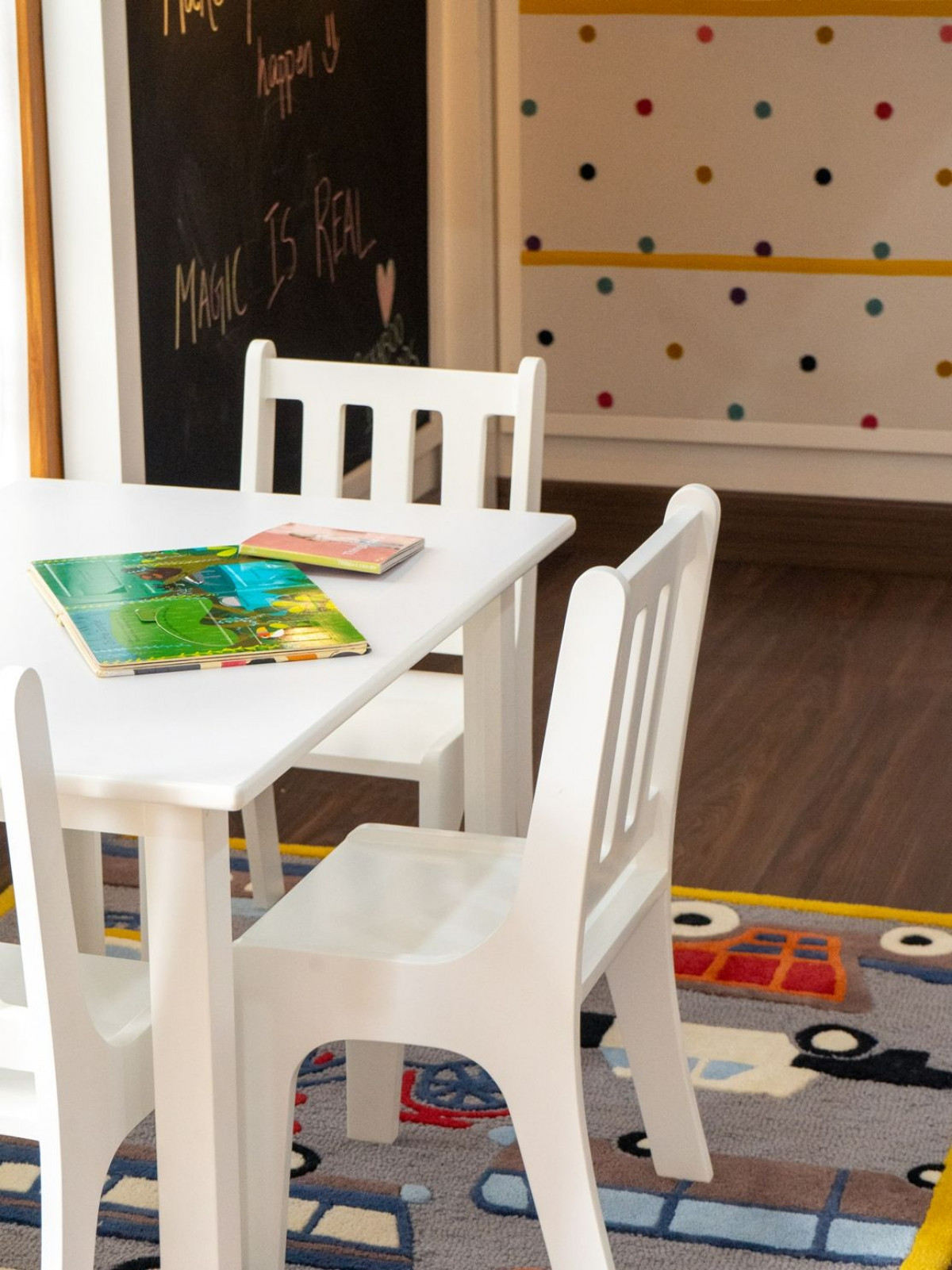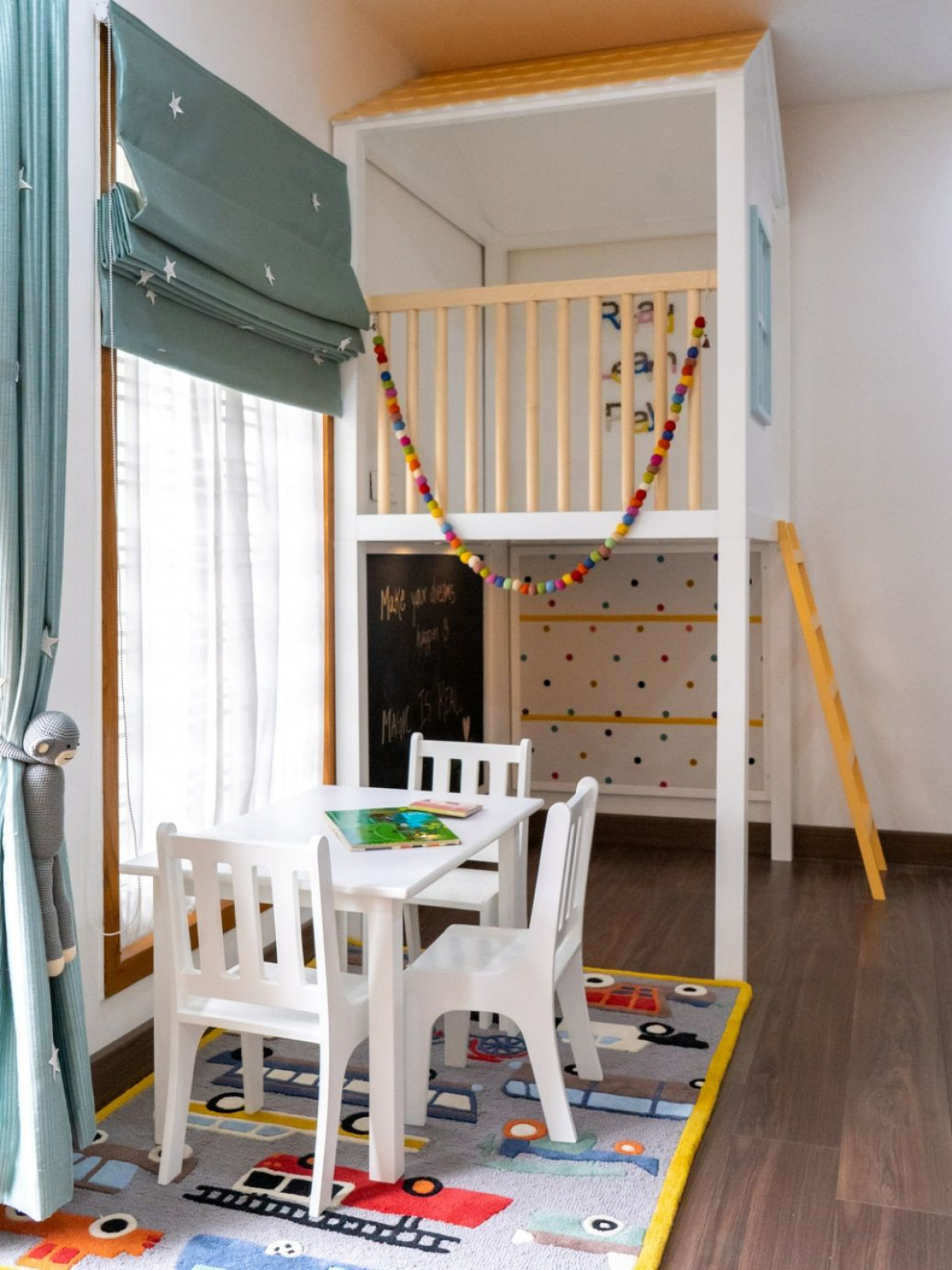 One of the corners of the room is flanked with an absolute favourite original Peekaboo piece, the Play Bunk. The Play Bunk is a versatile fort that shape-shifts to accommodate art and craft, pretend play, or meditation in the lower nook that has both a blackboard and a pin-up board, while the upper tier is best suited for some me-time. The sloping roof of the play bunk has cheery yellow tiles, which are also reflected in the house-shaped storage unit.
Also Read | Kareena Kapoor Khan's new home in Bandra with European styled decor & wooden detailing
The storage unit is vast and spacious with open cubbies of different dimensions for odd-shaped bits and bobs, huge soft-close drawers, a sweet picket fence shelf, and, of course, the highlight of the piece, cabinet hinge LED lights that go on and off as one opens and closes the cubbies!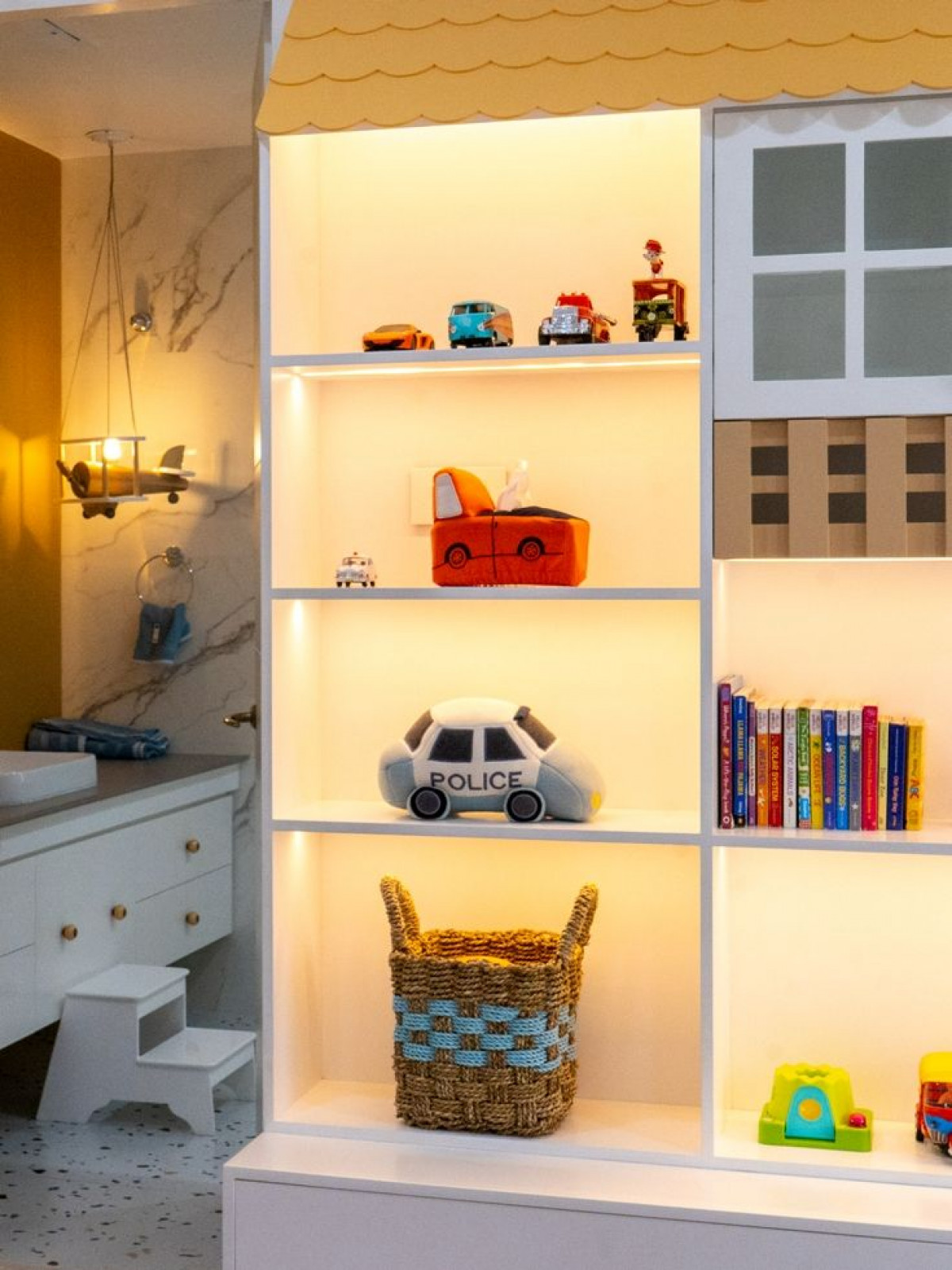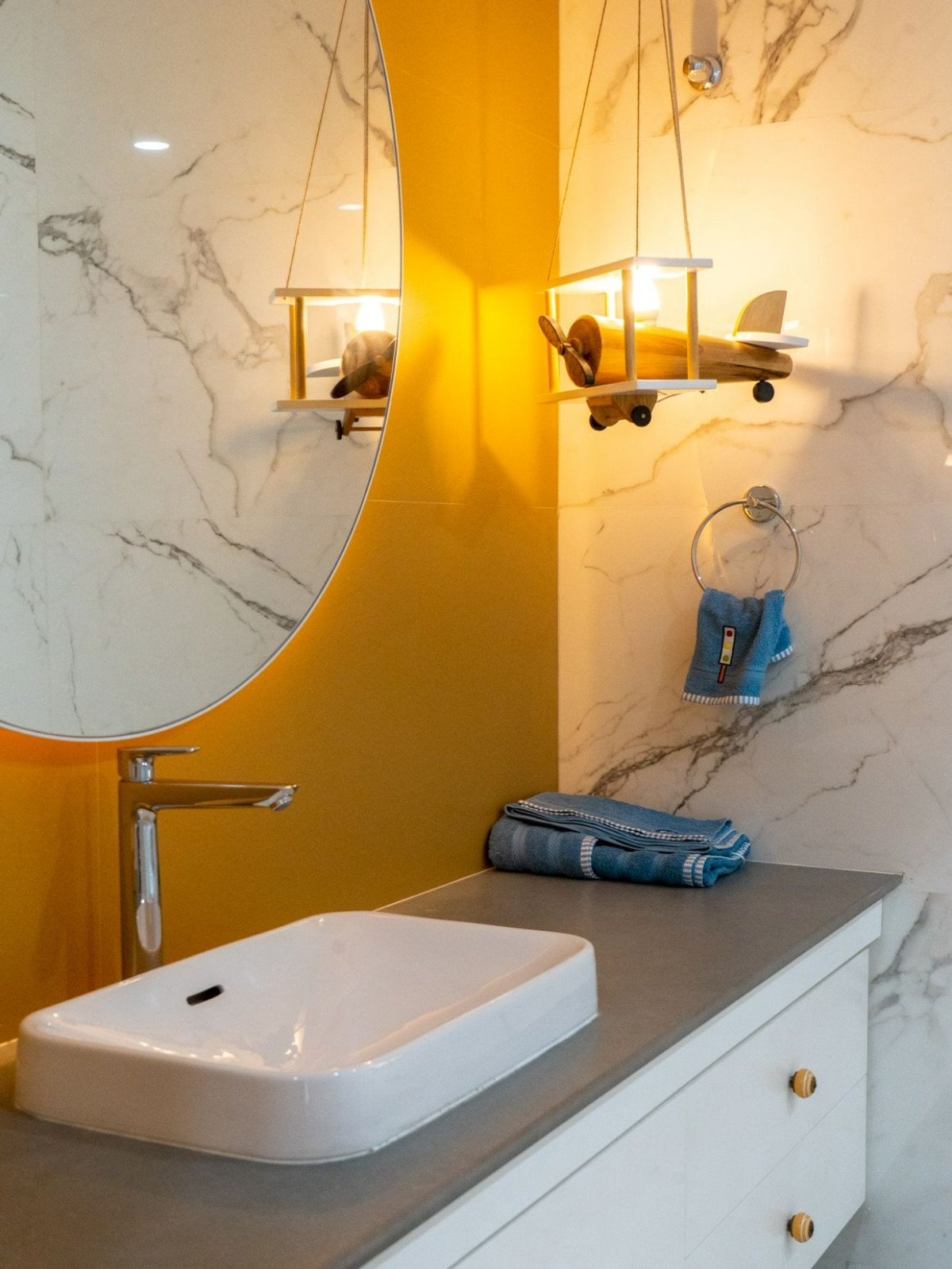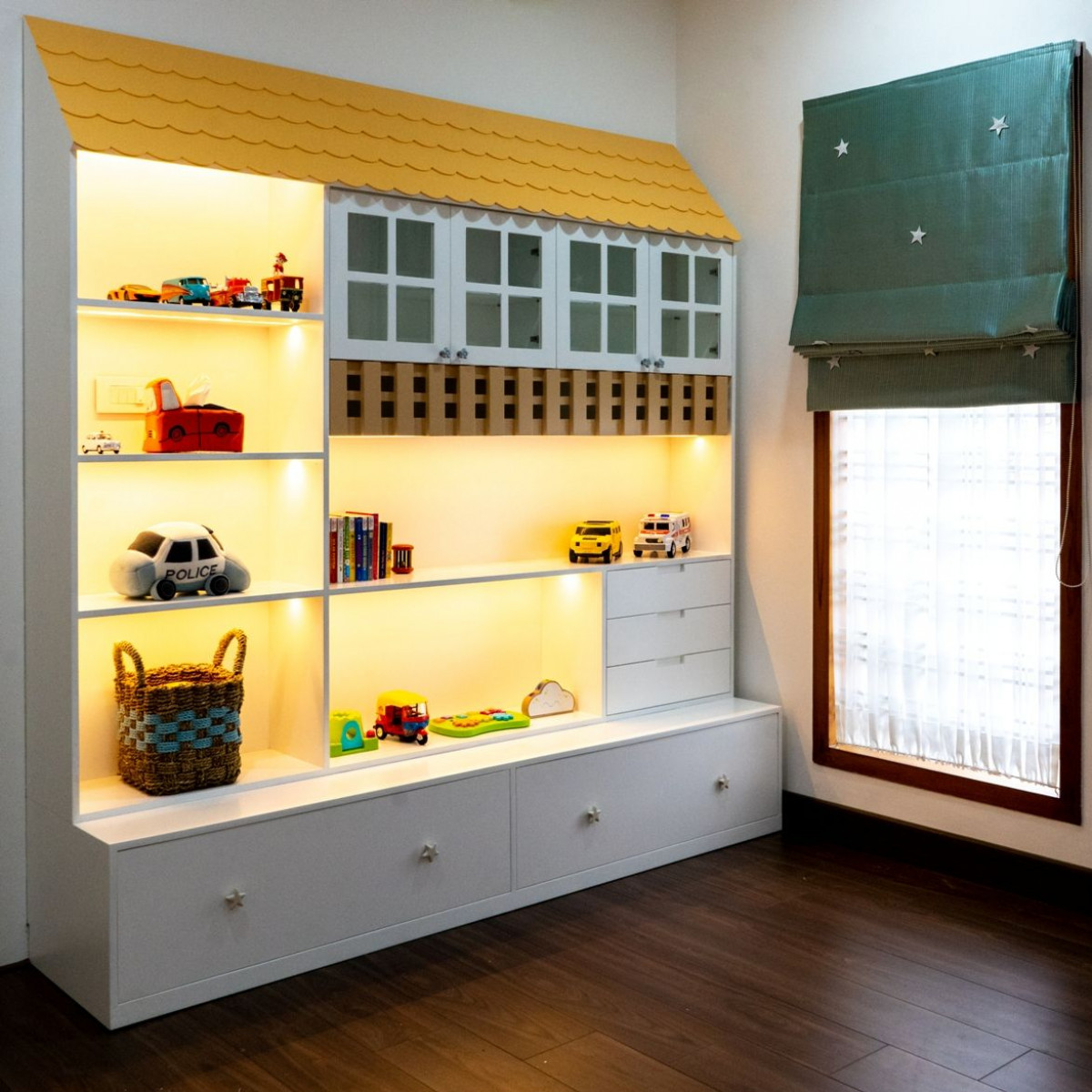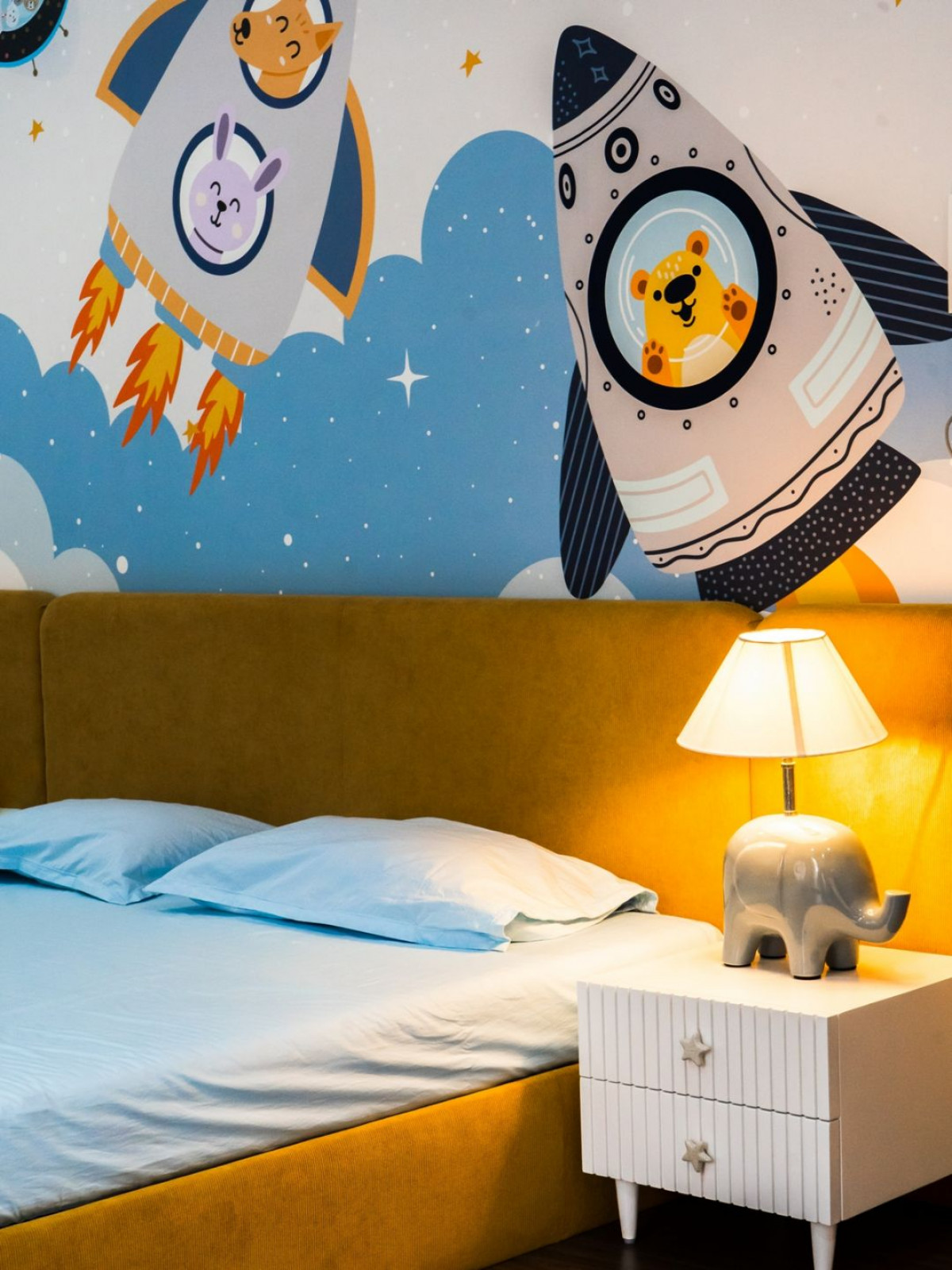 The activity tables and chairs sit prettily on the transport-themed rug, while star-themed curtains and blinds adorn the windows. The accessories serve as the cherry on top, reflecting the client's personality and maintaining a cohesive design language. Whether it's the elephant-shaped lamp on the pleated cabinet or the glider-themed lamp in the bath space, each item adds to the overall aesthetic of the room.
In addition, the Peekaboo team has strategically placed various items of interest throughout the room. These are meant to ignite curiosity, serve as conversation starters, and spark creativity and wonder.

Also Read | Shiro Kuramata's Samba-M shines again with Ambientec at the supersalone in Milan