Started in 2020 in Bihar, Gardengram is an early age bootstrapped women-led stage green startup by Nisha Prakash and Tanvi Prakash that is designed to help city dwellers make gardening a hassle- free experience. With its exclusive range of products extended PAN India, Gardengram provides all gardening related products under one roof via its e-commerce platform. The company intends to build an ecosystem where plant parents see gardening as a relaxing activity rather than worrying about finding reliable places to source gardening products from.
Also Read: Festive Home Decor: 10 accessories you should add to your home
The company has garnered consumer attention and has sold 500 units since its inception. Gardengram aims to encourage people to have their own kitchen gardens to enable self-sufficiency in food. It manufactures specially formulated soil food to help gardeners procure nutritious soil for potted plants easily. It is an online marketplace for gardening related products with focus on the user journey and ensuring that the urban gardeners get all gardening related products at one place, thereby reducing the time spent in arranging for the products to make a garden.
Excerpts from Design Dekko's conversation with Tanvi Prakash, Co-Founder, Gardengram.
What is it that inspired you to start Gardengram?
Gardengram was started to ensure that every urban dweller has access to their own green corner. If a person wants to have a garden, they should be able to get it within the comfort of their homes and not spend time procuring different gardening related products at multiple places. With increase in urbanisation, modern lifestyle and tech advances, our connection with nature is depleting and there is little motivation to encourage pro-environmental behaviours among humans. Privately owned gardens have a major share in promoting urban greenery and at Gardengram, therefore we want to ensure that we facilitate the accessibility of gardening products for urbanites at one place. Our venture also caters to the sustainable development goals set by the United Nations.
Also Read: Easy Guide To Choose A Color Palette For Your Space
Could you please explain the intent and working of Gardengram?
We understand that gardening is an activity that requires effort and time thus making it challenging for a lot of people to have even a couple of potted plants at their homes, let alone a full thriving garden. However, gardening has also witnessed a massive rise amidst the pandemic when people have gotten time to stay at home. At Gardengram, we are working on making gardening an engaging experience for the urban dwellers, by providing them with tools, resources, knowledge and community connection in the space. We have a single window front that provides diverse gardening products for people to choose from online. Our products range from plants to pots, pebbles to good quality soil mix and fertilisers specially manufactured by us for gardening and much more. We ensure door-step delivery, so people can spend their time enjoying gardening. Our efforts are concentrated on simplifying gardening.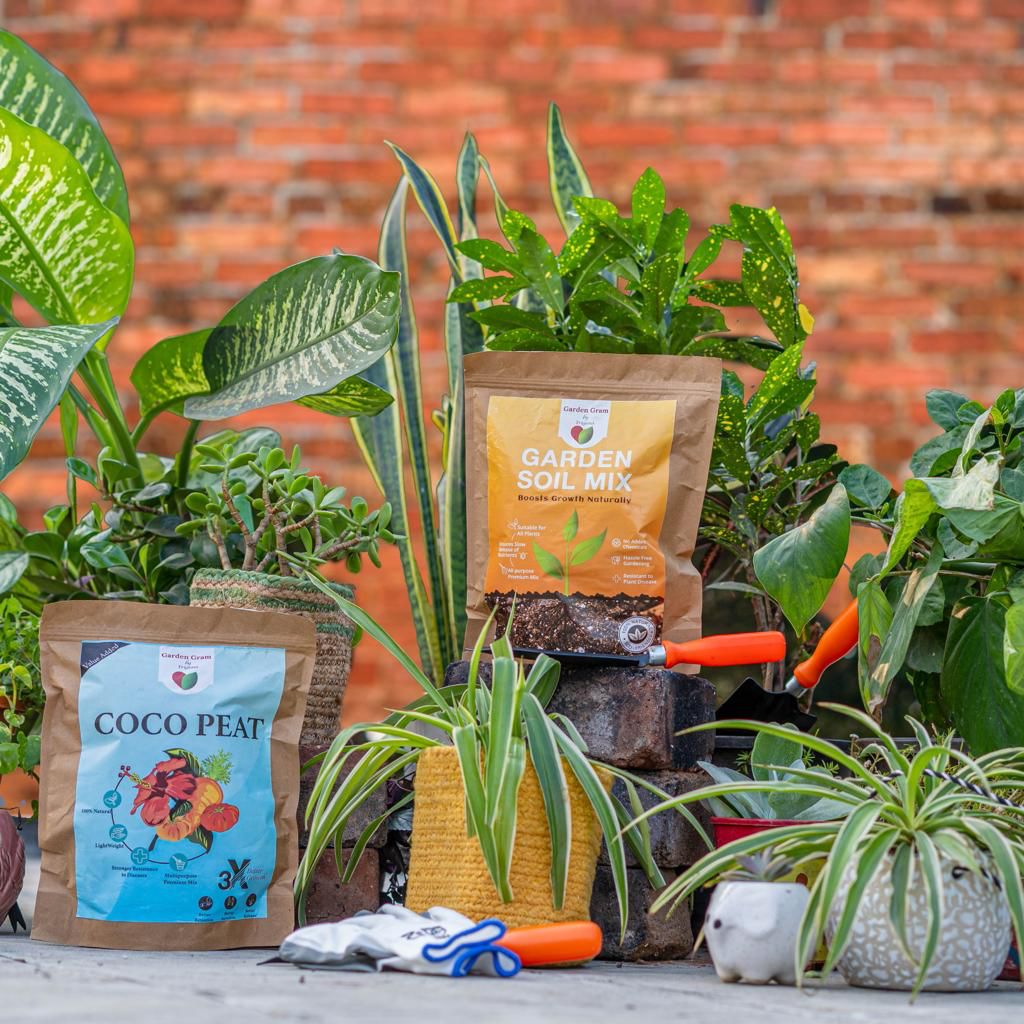 The pandemic has seen a rise in eco-consciousness, especially among the youth. Have you been able to reach out to people through Gardengram? How has been the response?
The response to gardening has been amazing. A lot of people were already engaged in gardening and with the pandemic, work-from-home culture, disruption of social life and new consciousness towards health, a lot of people across diverse age groups have been taking up gardening. We receive a lot of queries from first time plant parents on the low maintenance plant bundles. We also receive requests for air purifying plants. The trend also shows that college-going youngsters want to delve into gardening for aesthetic purposes. It is very encouraging to see that the youth are actively engaging with pro-ecological behaviour through gardening. We have collectively reached out to more than a lakh people through our online digital communities. We have started generating traction in terms of sales.
Also Read | 5 Innovative ways to incorporate Japanese architectural elements in the Indian home decor
What basic tips would you give to budding and aspiring plant parents?
As a wise person once said, there is no mistake in gardening, only experiments. We would like to share with every aspiring plant parent that they should not keep themselves from the pleasures and benefits of gardening merely out of fear that they might not be able to maintain the plants. We would swear by some basic tips such as- Water the plants in adequate condition, use good potting soil and provide nutrition, choose plants according to your space etc. The function of balanced exposure light, water, air and nutrition is the underlying backbone of good gardening behaviour. A lot of platforms and start-ups like Gardengram are coming up to assist plant parents in their journey. We actively try to send our plants with customised care tips to help out the plant parents.
Also Read | Kareena Kapoor Khan's new home in Bandra with European styled decor & wooden detailing
What are some of the big "don'ts" of gardening?
Gardening is a very interesting hobby. We would suggest following your heart with gardening and following some simple thumb rules to keep plants alive. However, there are basic things one should stay away from.
1) Don't overwater or underwater your plants. The best test is to check the top layer of the soil and water when it feels dry.
2) Don't starve your plants of light. Houseplants need light to grow, some direct, some indirect.
3) Don't undermine the efficacy of nutritious and garden friendly soil and fertilisers.
Are there any specific plants that shouldn't be grown inside homes?
It is a good idea to do some research before getting plants if you are prone to allergies. Also, if you are a pet owner, you might want to check if a particular plant is pet friendly or not. Apart from that, we suggest letting plants choose you and fill your indoors with health and happiness.
Also Read | Interior stylist Bhawana Bhatnagar on smart lockers at residential spaces
How fulfilling has your journey been so far and what more do you wish to achieve?
We have started our journey and we look forward to the path ahead. The joy of delivering plants and gardening kits to urban dwellers is immense. We understand that gardening requires time and effort. This might pose a barrier to gardening for urban dwellers. To add to this, the added barrier of lack of reliable gardening related products and information accentuates the lack of urban dwellers entering this space. Every order we deliver gives us satisfaction of making gardening hassle-free. We wish to penetrate the metropolitans and make sure that every house has plants to add to good vibes and good health of the house residents.
Also Read | Chicago Architecture Biennial Announces Contributors for Fourth Edition: The Available City