The client's brief was pretty simple, they wanted the farmhouse to look beautiful & elegant including all the basic necessities to spend a weekend over and hold small gatherings for their guests. The team was given just 2 months to renovate the whole space from designing to execution.
The ZAD Studio team kept a uniformity of color in interiors & exterior in tone of grey but adding tints of vibrant & fresh colors in form of small elements like furniture in the interiors & hand printed tiles in the riser and plinth.
Also Read | Deck up your home with Pantone Colored Marbles
A uniform theme of grey for the common spaces, for floor & Walls was chosen to make the space more vibrant, colors like turquoise & mustard are added in form of furniture.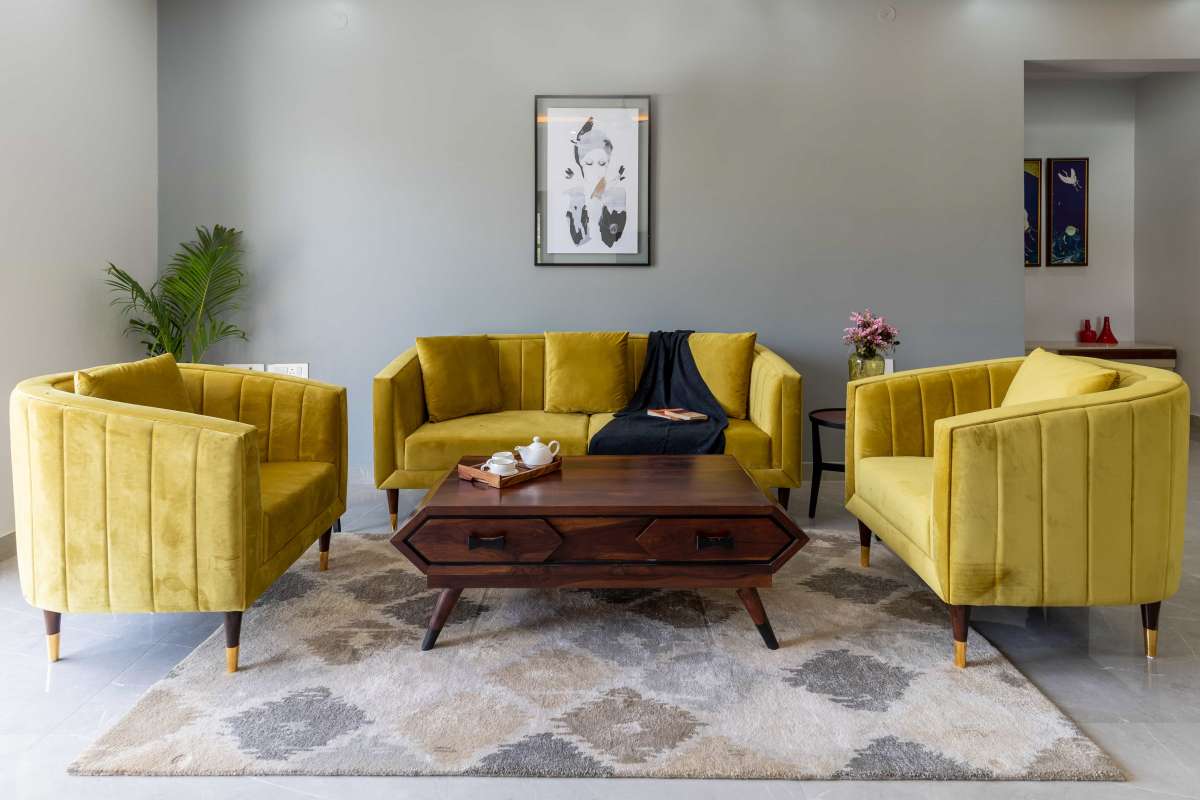 The staircase & storage space with a wooden mirror sliding door to enhance the space, thereafter added a statement dining table set was hidden. Two Jali partitions on the sides as design elements were added.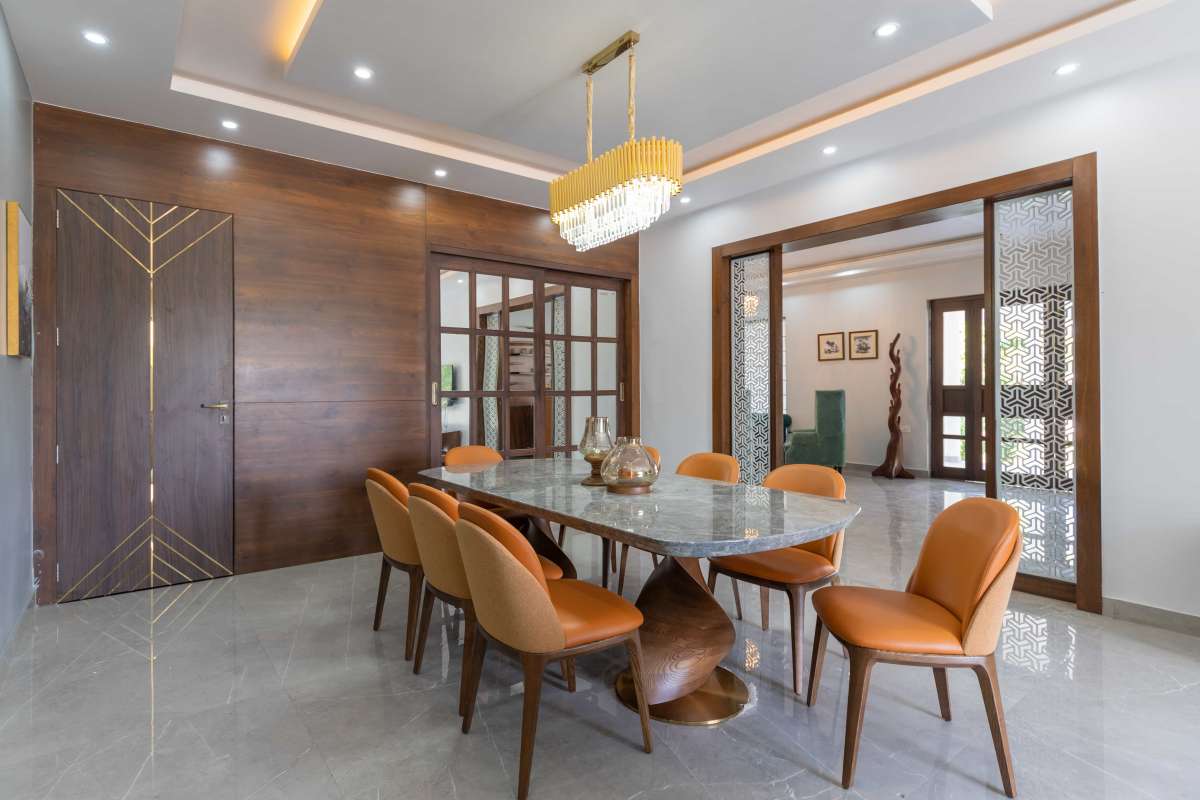 Master bedroom have been designed with a calm color tone of beige. To add to the aesthetics we played with brass strips in the bed back wall & Wardrobe, added a tint of olive green color in form of the side tables.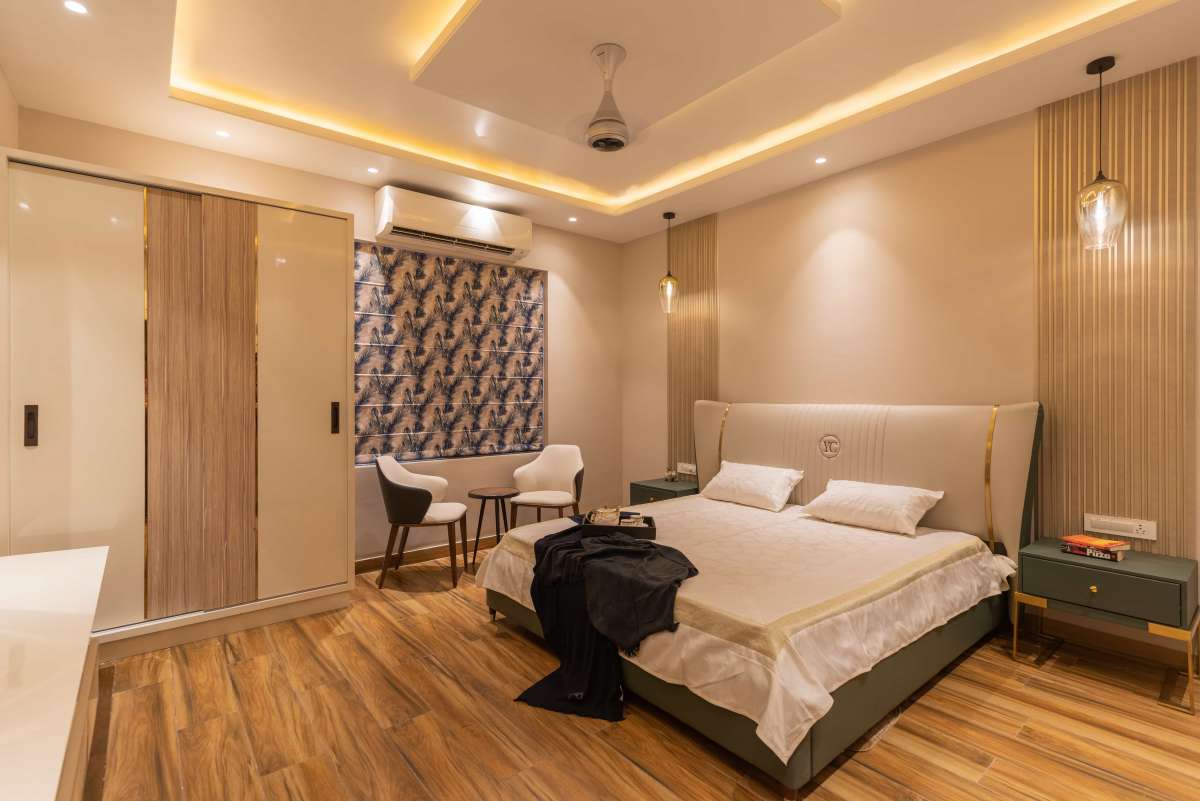 The outer porch with hand printed tiles on the plinth and stair's riser adding a beautiful element to the elevation was renovated. The entrance door was designed in wooden & brass strips making the entrance grand & welcoming.
Factsheet
Firm- ZAD Studio @zad_studio
Firm location- Jaipur
Architect & interior designer- Zaka Sanjari @_zakasan31_
Project completion: February 2021
Carpet area: 2500 sqft
Photo credits: @capturaindia
Also Read | An Accidental Architect : Godrej Interio Talk the Walk with Dr Harimohan Pillai