A bakery started in 1996 needed some changes to make it unique and special. When they wished to expand and remodel their place, it was an opportunity to make it the best in town. It all started with a basic step of developing their brand identity from 'Shree jain bakery' to 'Le Jaah' which depicts a simple action of come and grab your food.
Also Read: Festive Home Decor: 10 accessories you should add to your home
Le Jaah is a budget friendly project. The exterior has its own beauty gifted from the site as there are three step levels before opening the door to Le Jaah. The pavement block is nicely designed with rectangular concrete tiles. It's a jigsaw made up of tiles and from there you enter Le Jaah. The steps are made with a combination of green and black granite as a bold welcome sign to their loyal customers.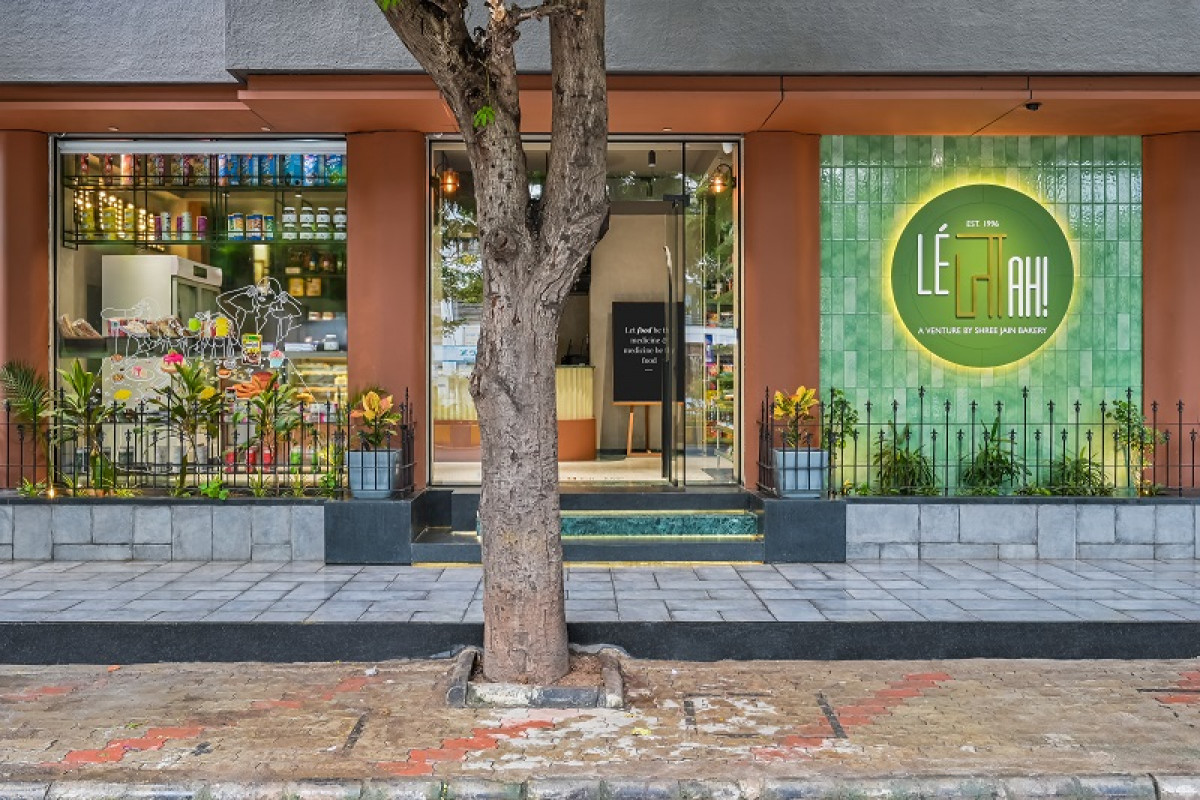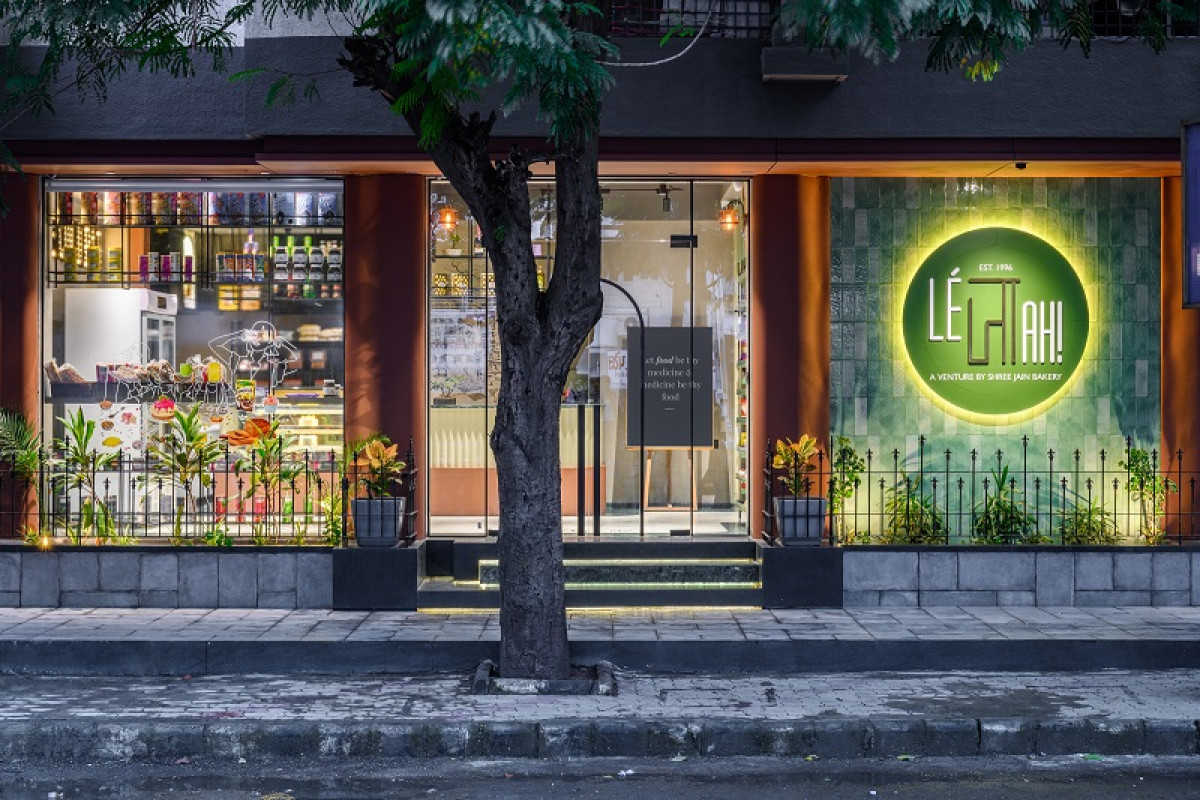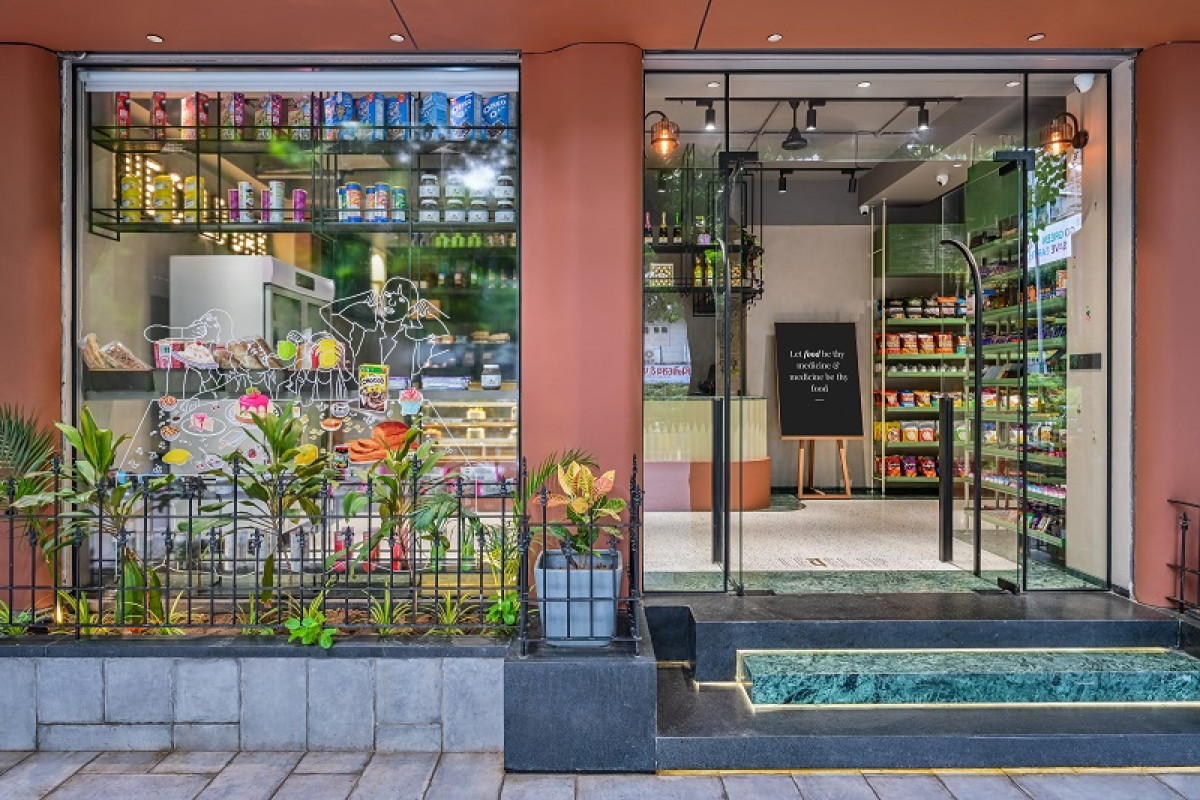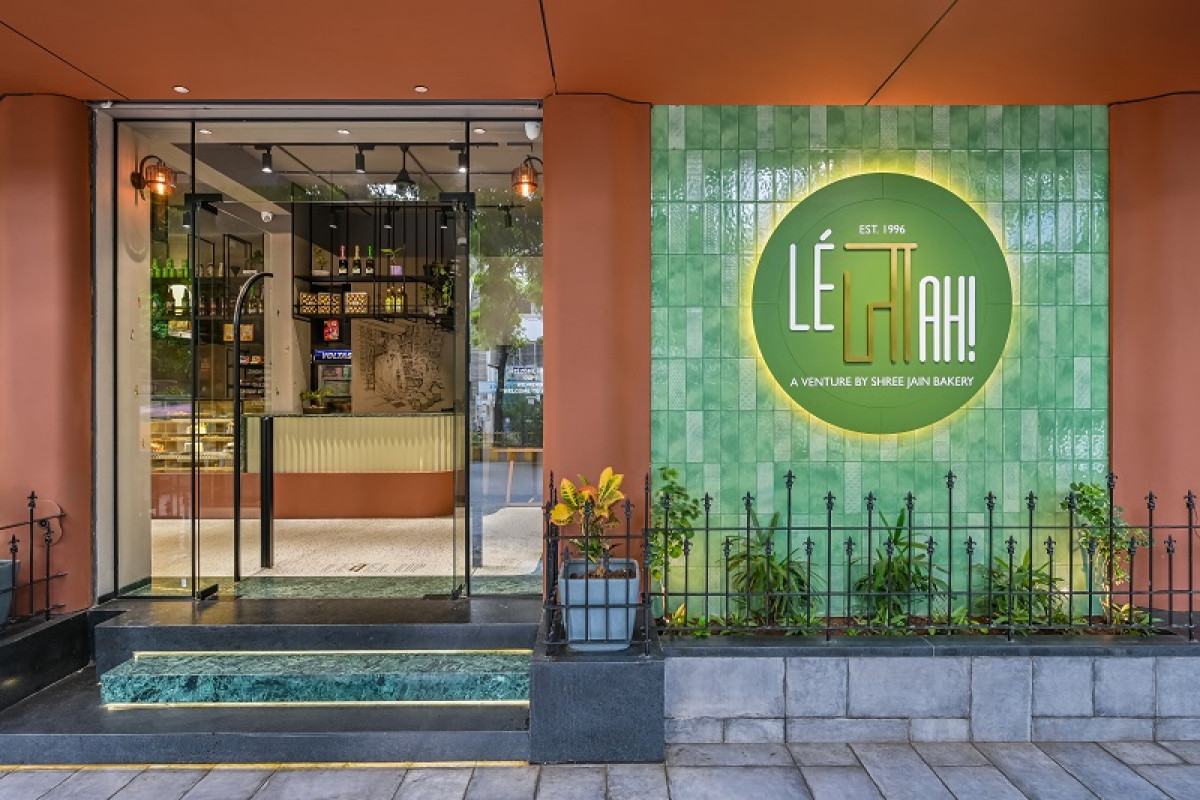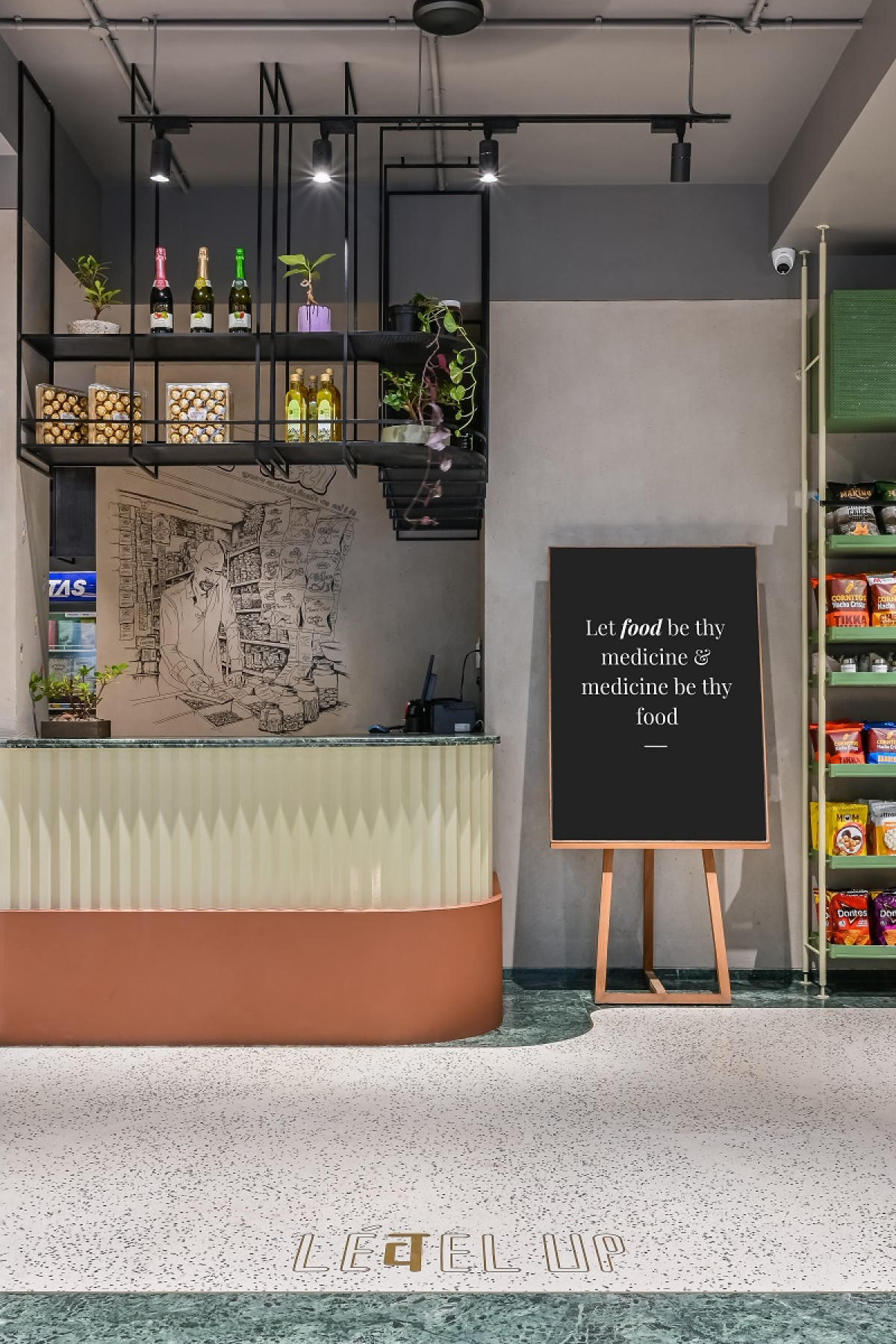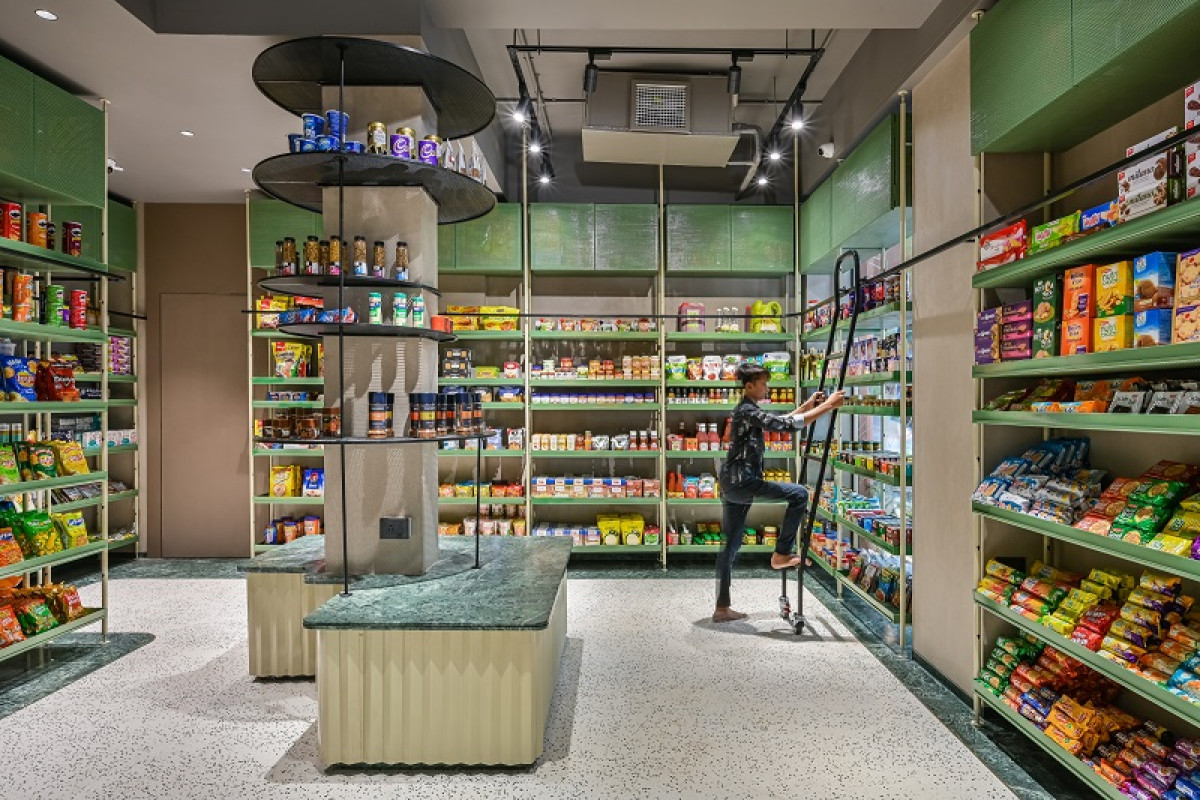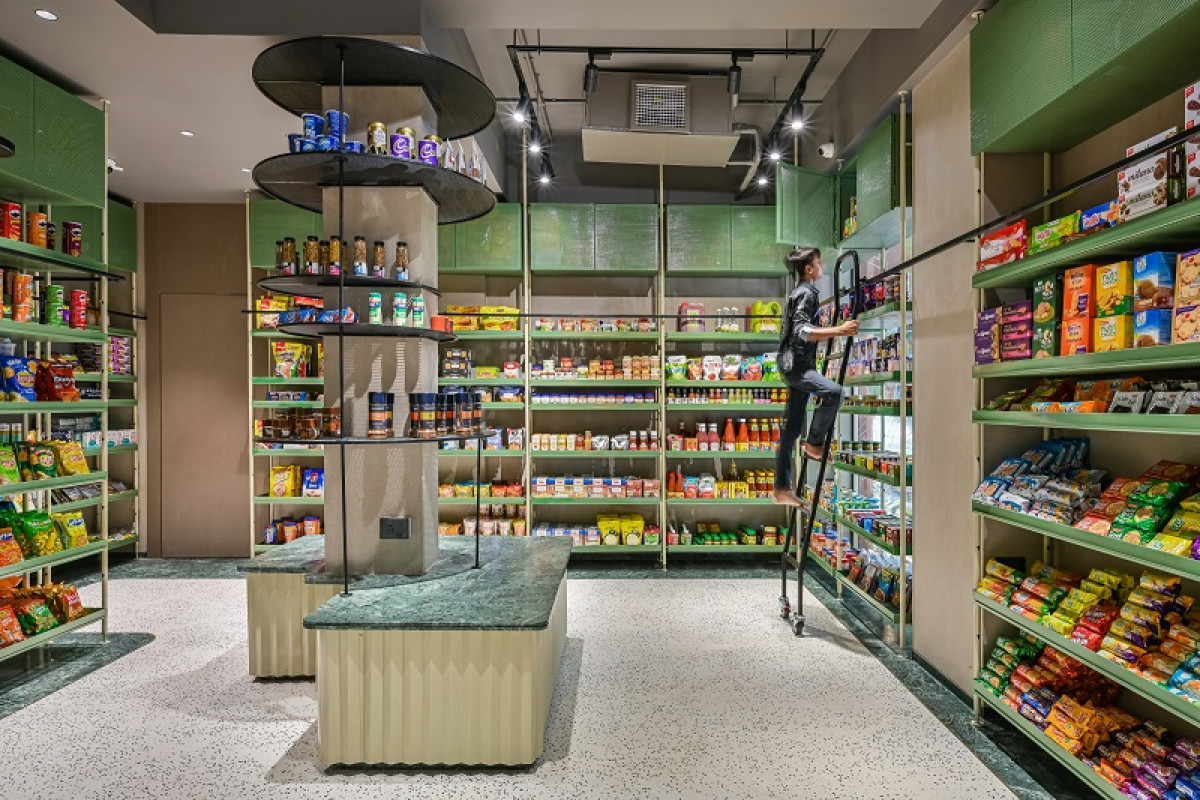 The main centre of attraction is the wall holding up the name board of Le Jaah made out of metal plate with letters in a brass finish.
The owners wished to use the colour green in their bakery they regard it a happy shade that supports nature and keeps us healthy just the way Le Jaah owners wish to keep their customers healthy resulting in the usage of green shades all around
Also Read | Interior stylist Bhawana Bhatnagar on smart lockers at residential spaces
The background of the nameplate is covered with budget-friendly cladding of subway tiles along with brick red ACP (Aluminium Composite Panel) sheets to enhance the elevation and solve the technicality of hiding the rolling shutter machine in it. The flooring is done using terrazzo green chips mixed with white concrete along with the green stone which enhances the beauty of the place.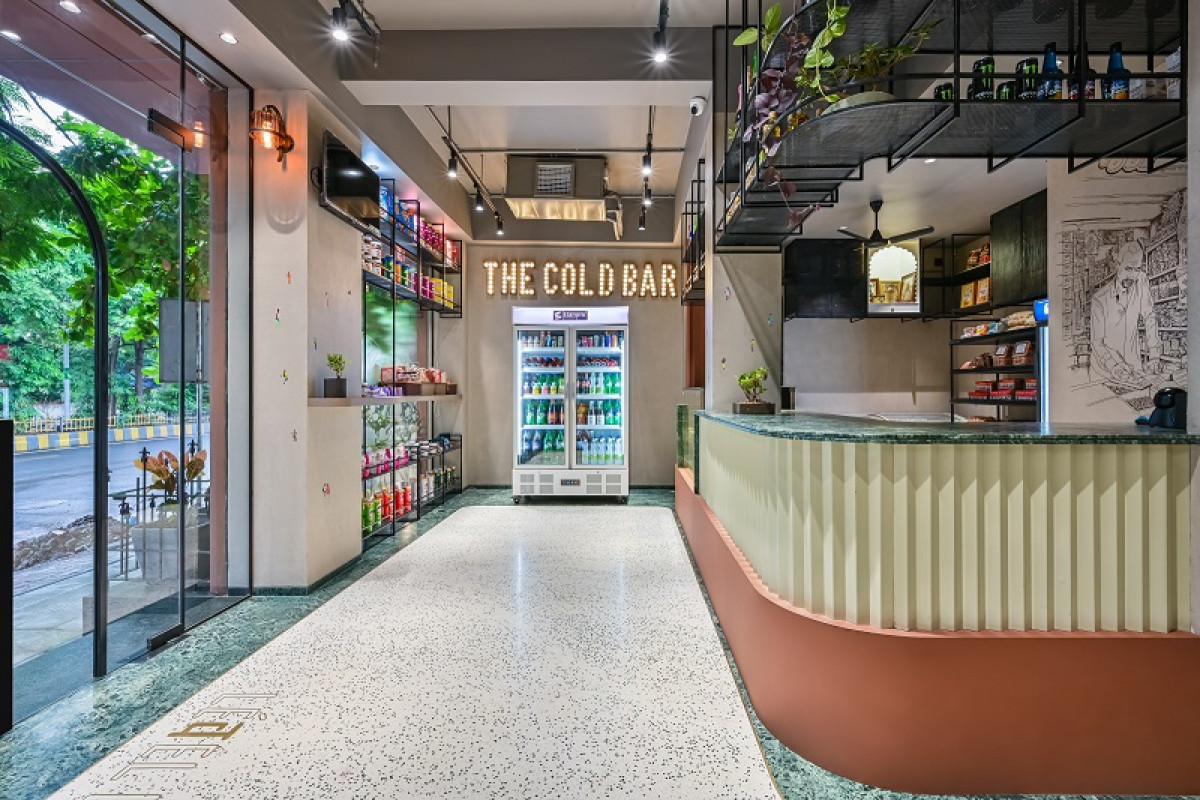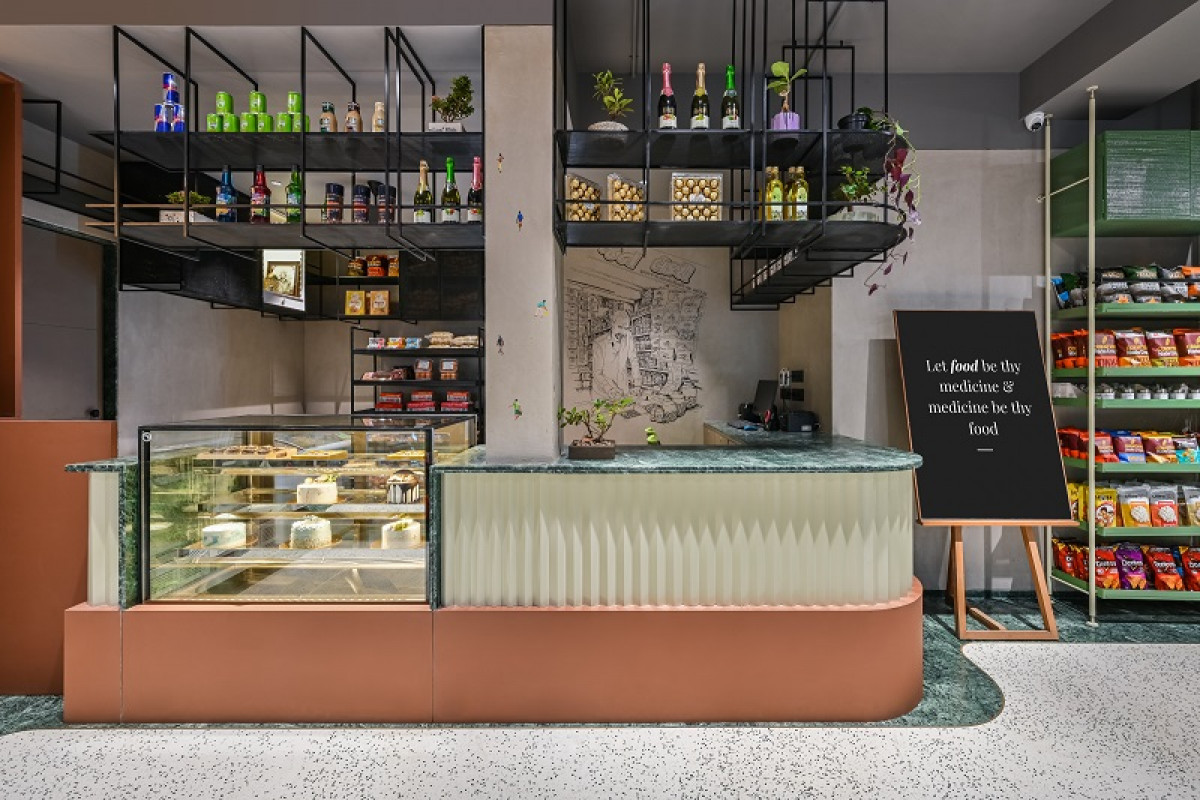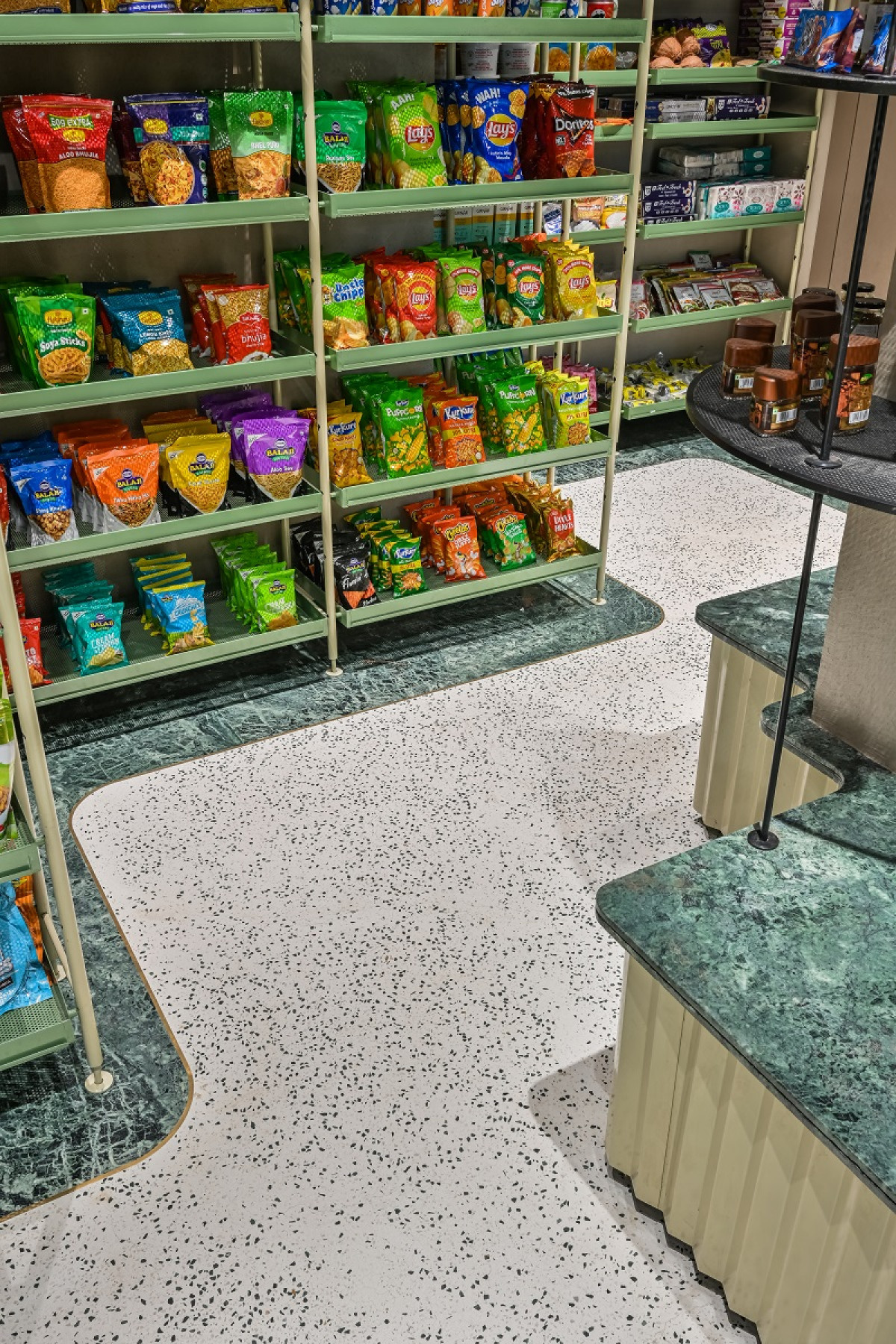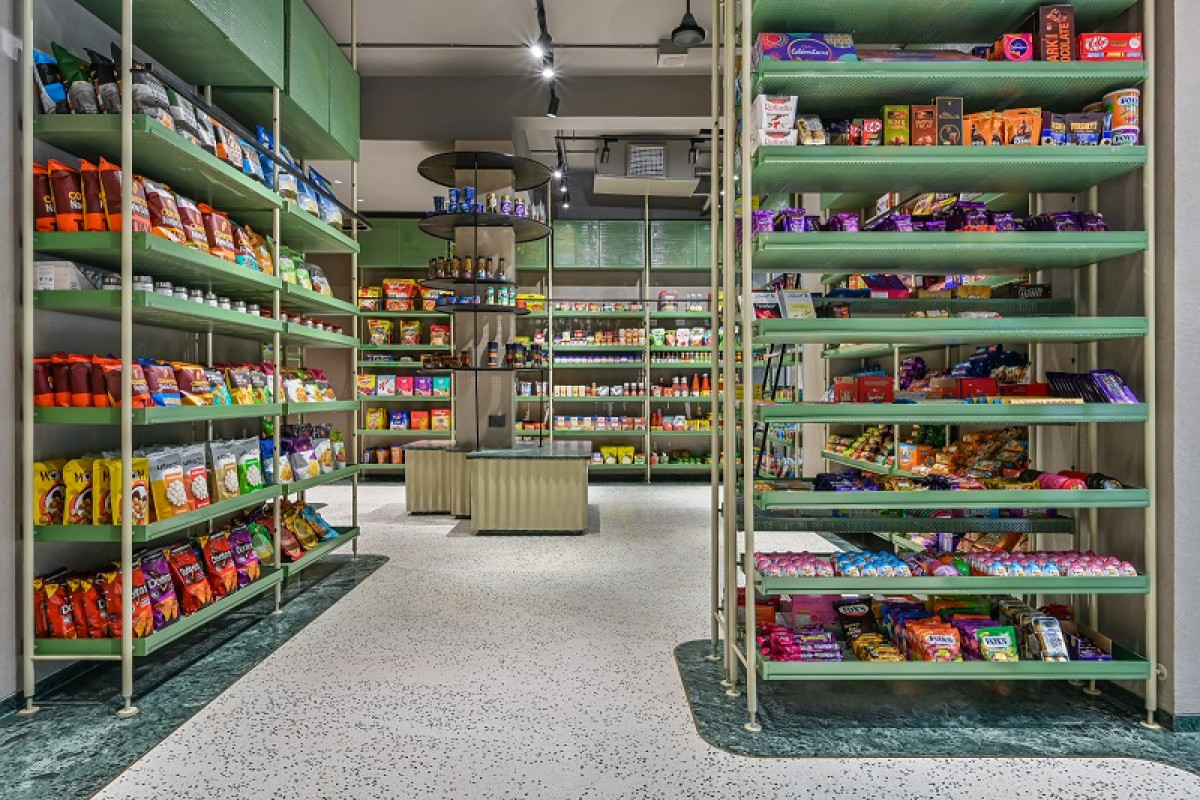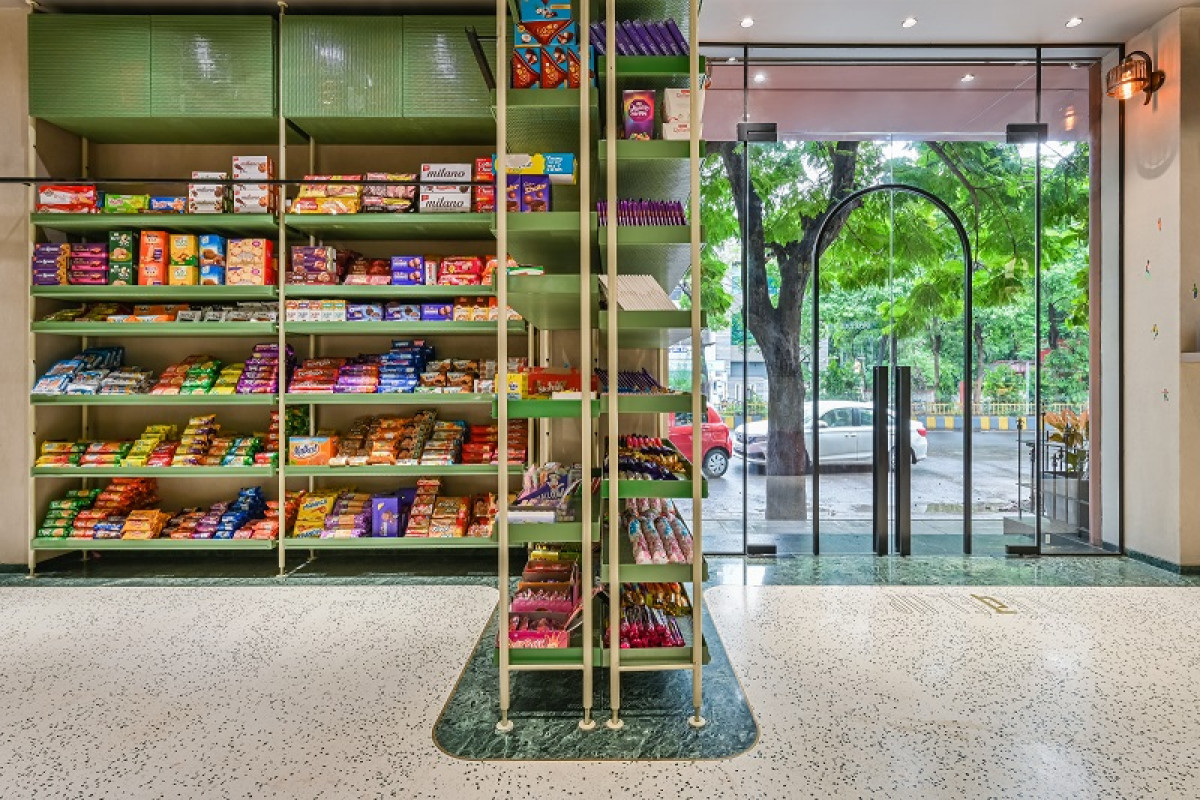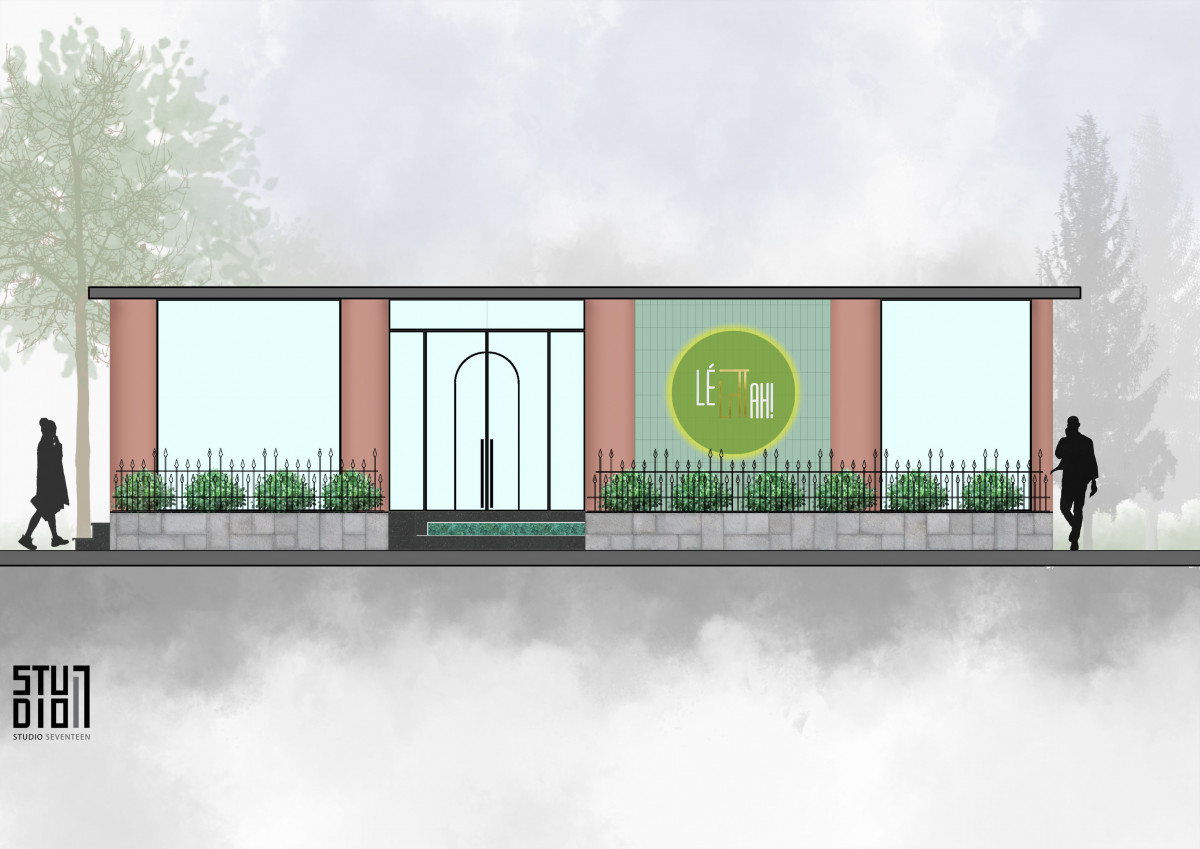 The open cash counter with an overhead metal rack is installed using the same green stone and ACP sheets along with a nice zig-zag metal sheet which has been powder-coated with a pastel green colour to break the simplicity of the counter.
Also Read | Kareena Kapoor Khan's new home in Bandra with European styled decor & wooden detailing
The racking system or the purchasing area is kept secluded towards the right side after a wide opening to avoid the clustering of customers. Each rack is of the same size and made with the same details to keep it simple and subtle. These racks can easily be dismantled when required.
The bakery features a graphical representation of miniature humans drawn on the column and a 5-foot human in the back of the cash counter which is a representation of the owner working in his old bakery.
Also Read | 5 Innovative ways to incorporate Japanese architectural elements in the Indian home decor
Project details
Principal Designer- Mayur Mangukiya and Ankit Sojitra
Project Area- Total built-up Area- 676.45 Sq.FT, 62.84 square metre
Location- Surat, Gujarat, India
Photo Credit : Noaidwin Studio | Nilkanth Bharucha