When Interior Designer, Dority Matlani (Dority Design Studio) wanted to breathe life into the 3.5 BHK Mumbai apartment, she knew it would require her to push the boundaries. To add to the challenge, the micro-lockdowns were still being eased, which posed challenge in finding skilled workers to execute her ideas.
Eating the elephant in pieces, Dority teamed up with Priyanka Aggrawal (PiStyle.in) for styling the home and on-boarded Sagar Mandal (Studio_colourblind) to document the work.
Situated in the suburbs of Mumbai, the 2000 square feet home, adorns the mid wing, and top-floor of a 21 storey tower. Steeped in opulence and enhanced by stunning view of the buzzing city and mesmerising sunset, helped Dority to harmoniously blend Roman architecture with modern grace and aesthetics.
At night, just like Mumbai's Marine Drive resembles a string of pearls in a necklace, the scintillating lights in the Panoramic balcony resembles the jewels on the crown making it an instant eye-catcher for the onlookers. And that's why she titles this work of hers as 'The Crown'.
Muted tones and minimalist with diverse materiality take over the space, making the home an art in itself. The overall ambience is contemporary with hinges of culture, values and traditions.
Here is a dekko into the home that features elements like mouldings, arches, Greek orders and carvings..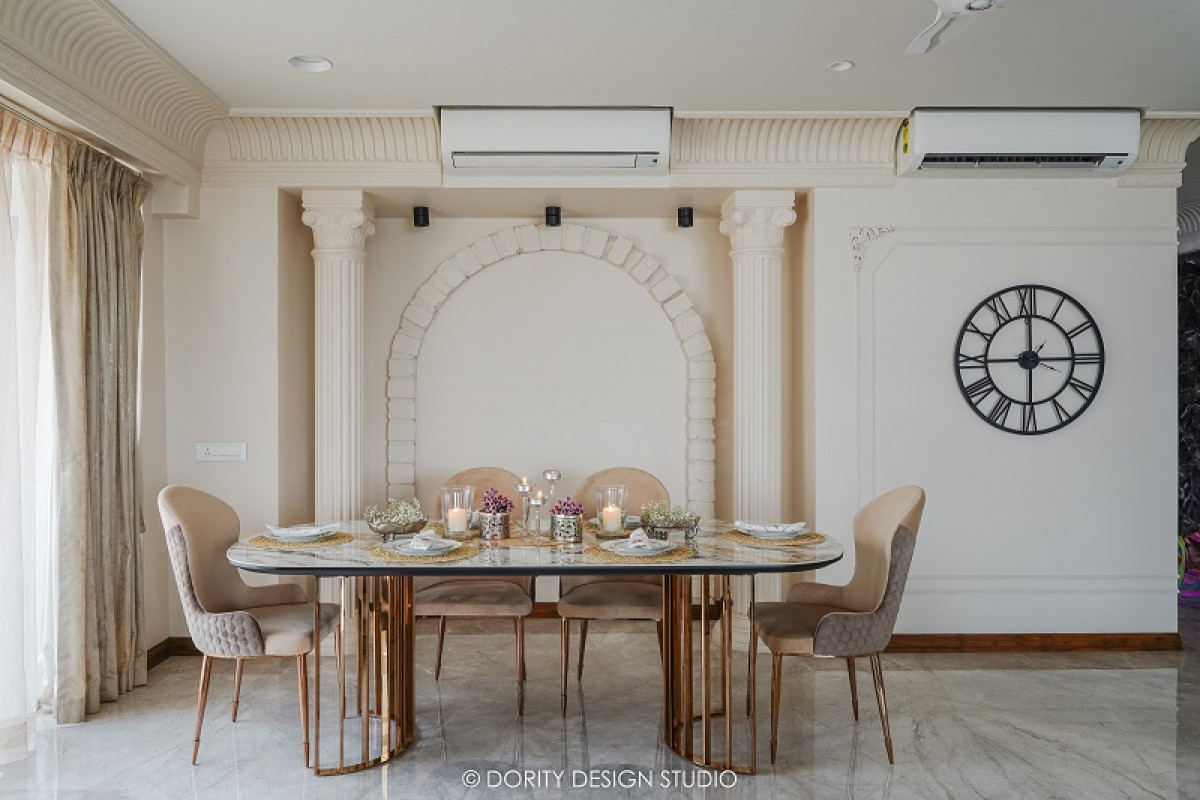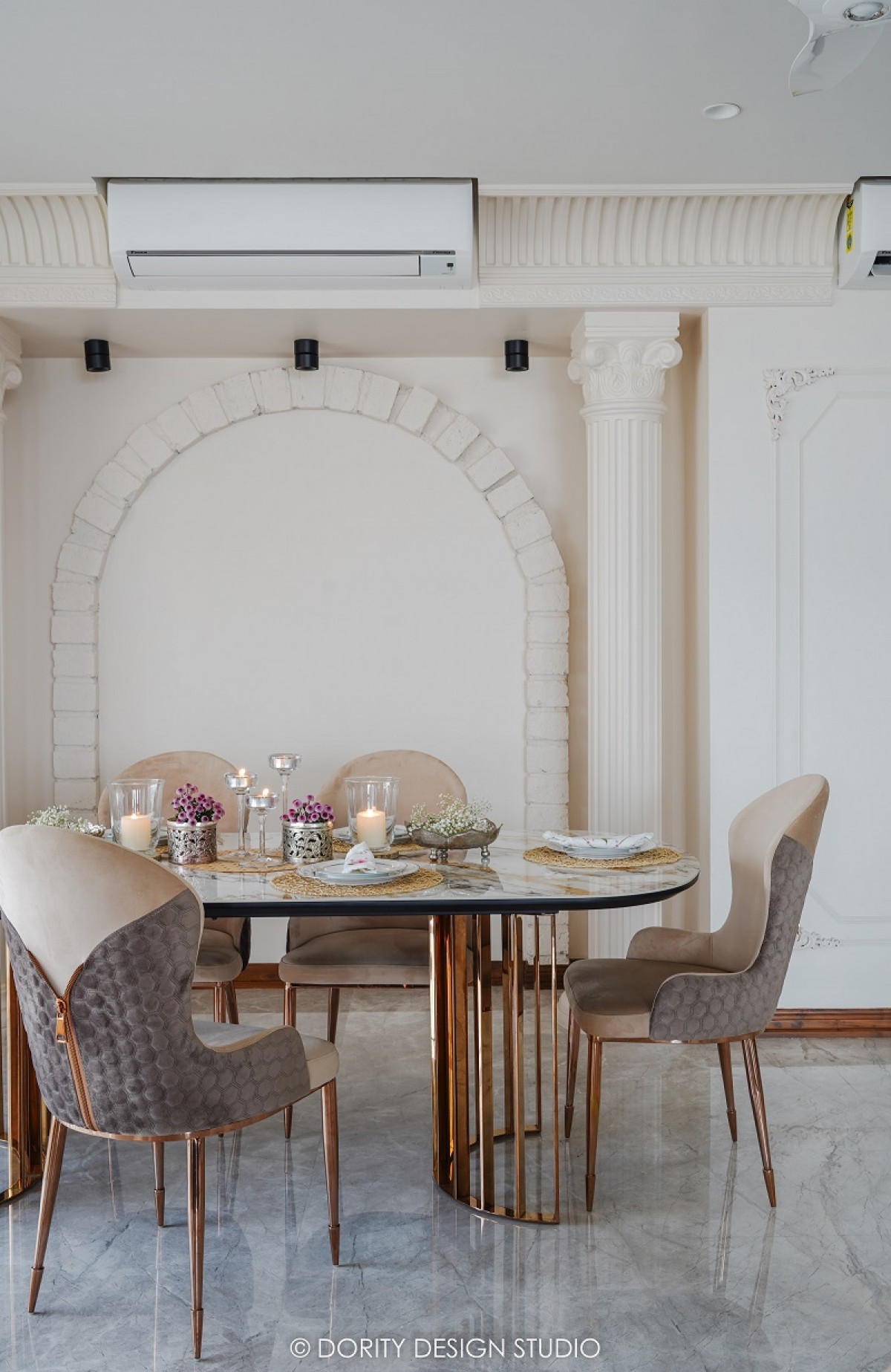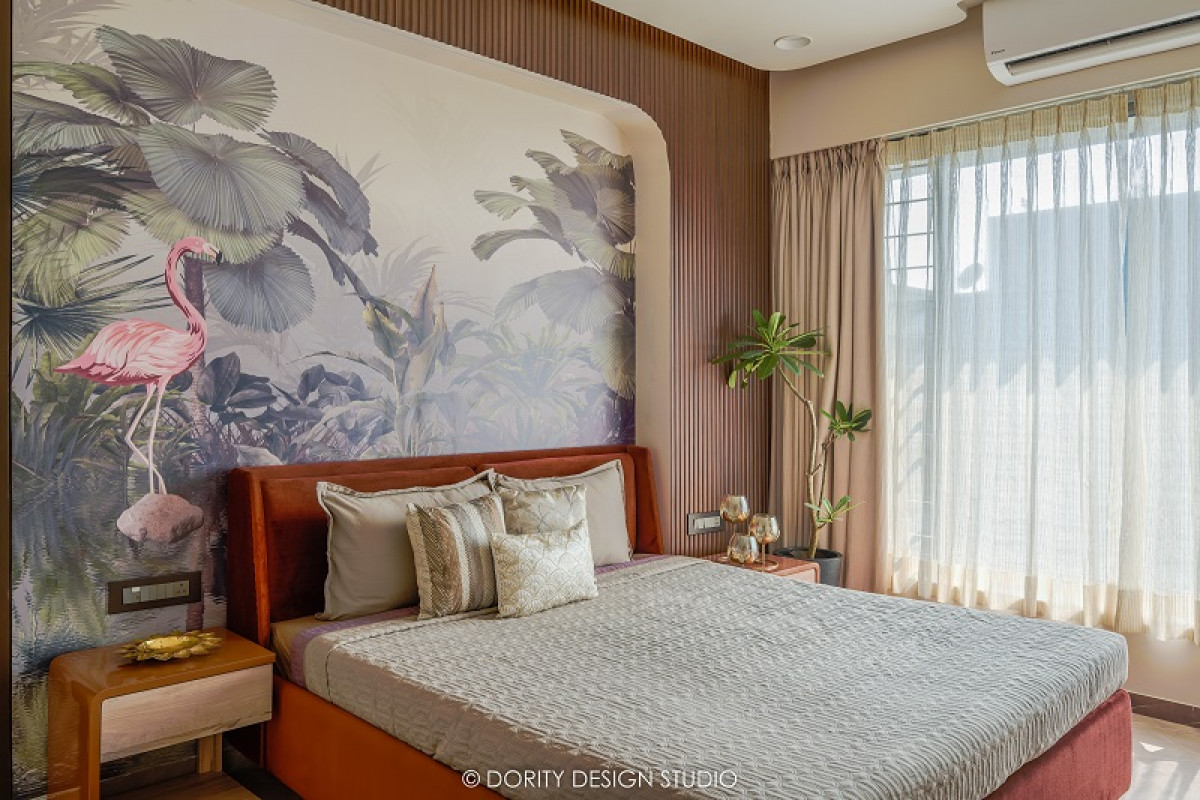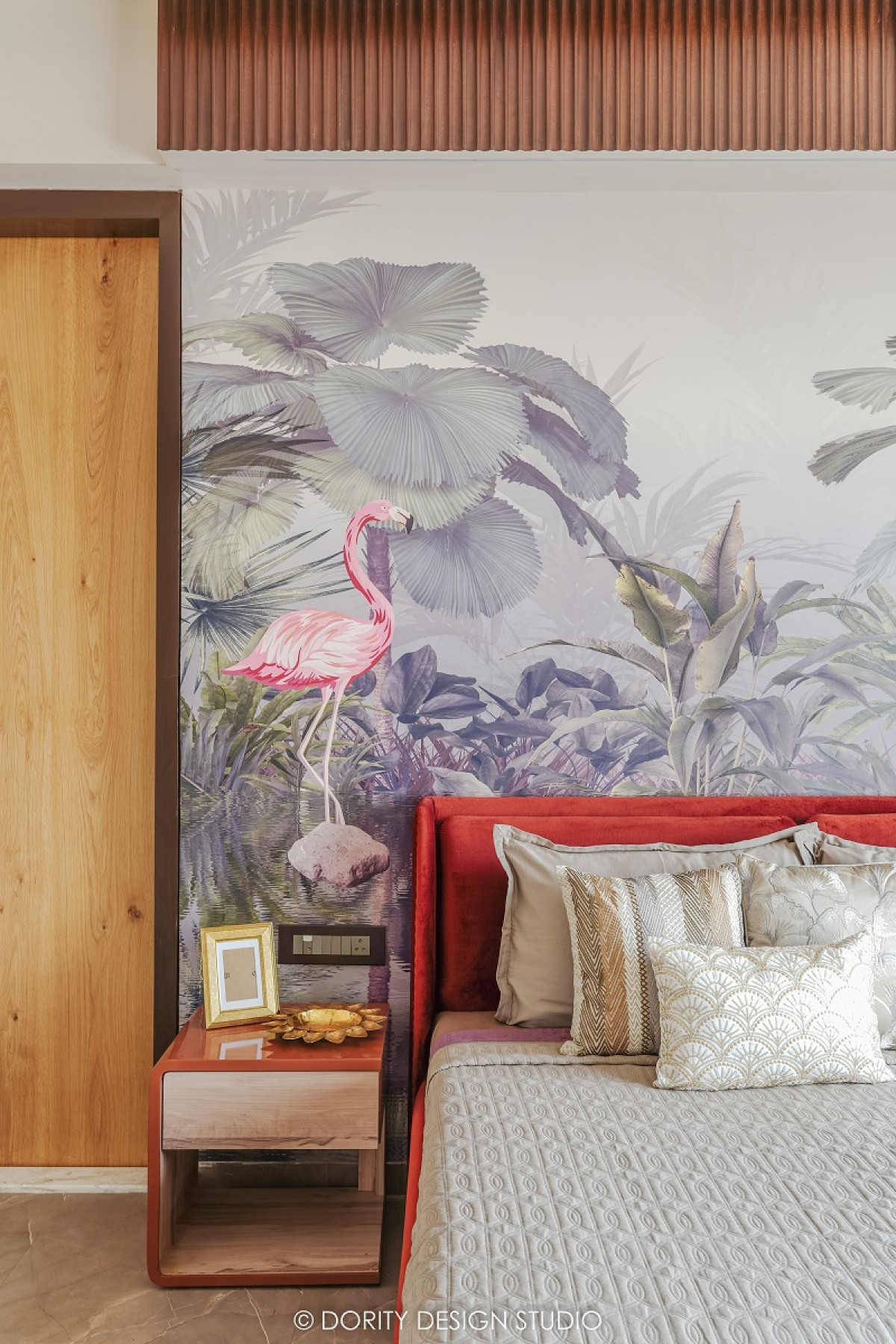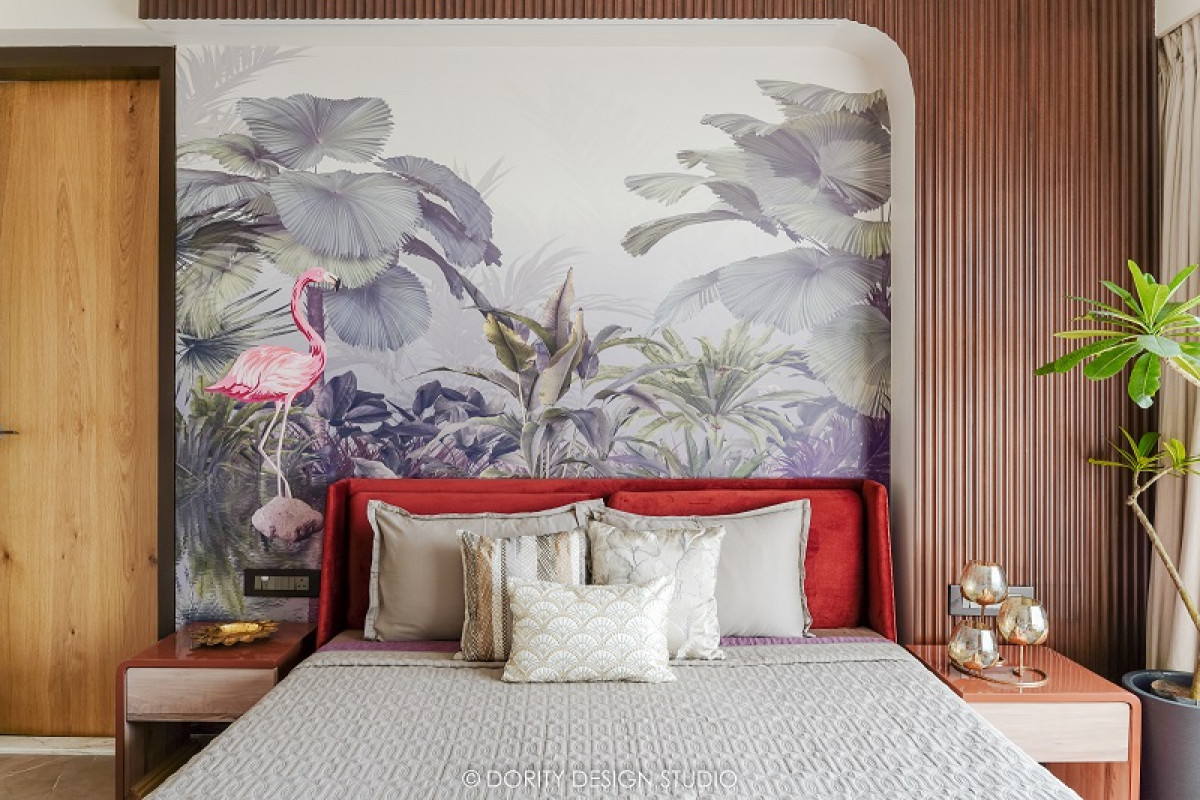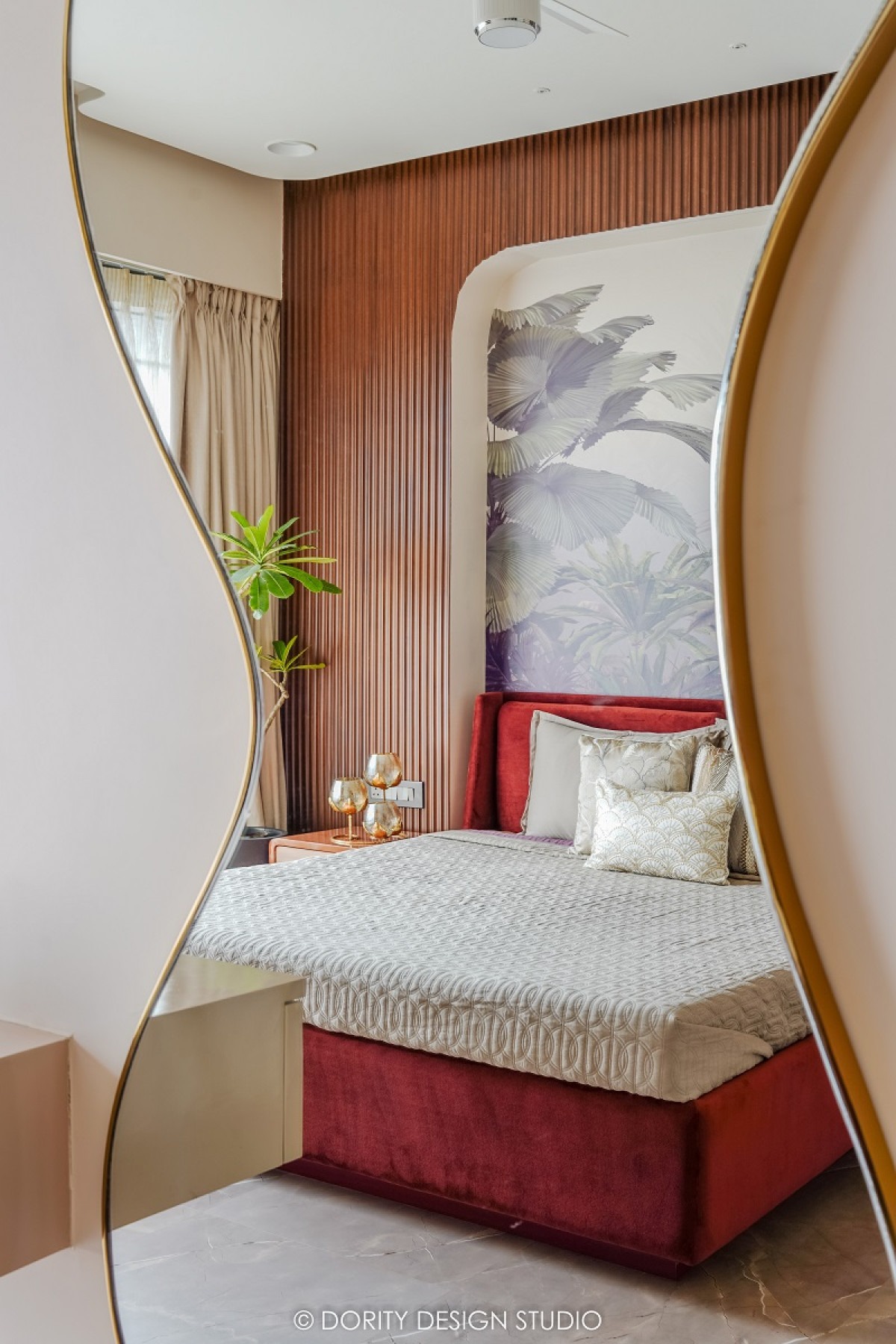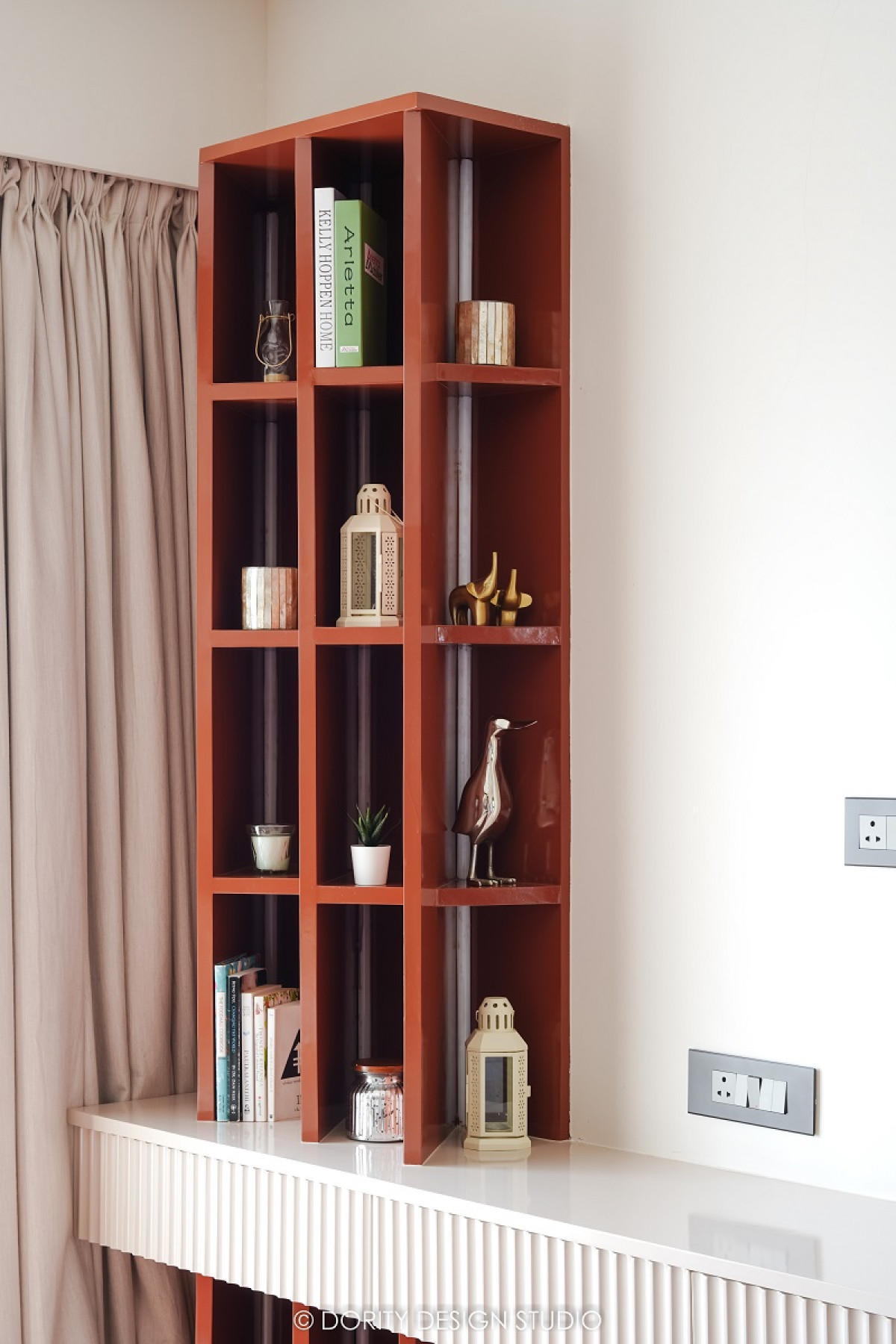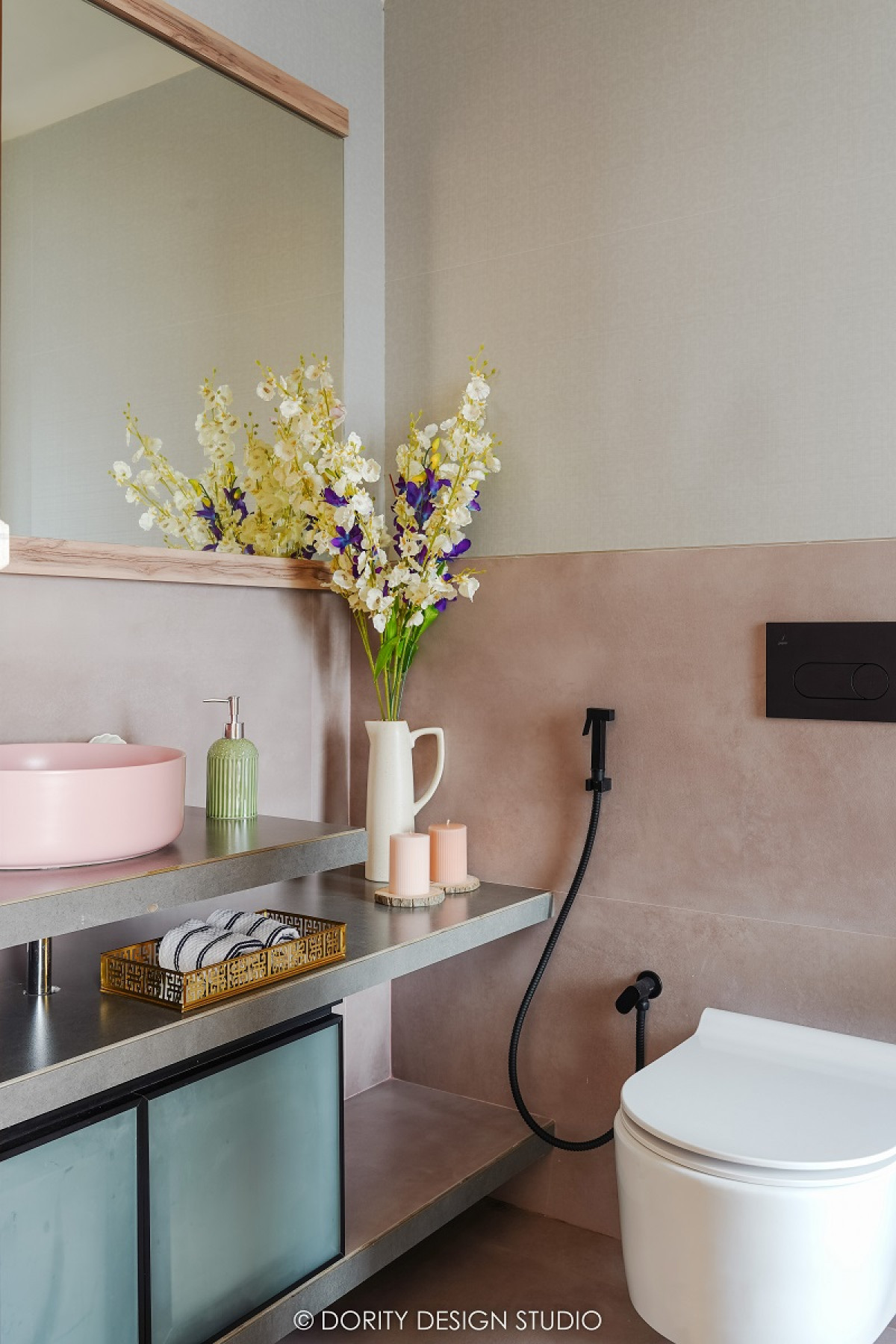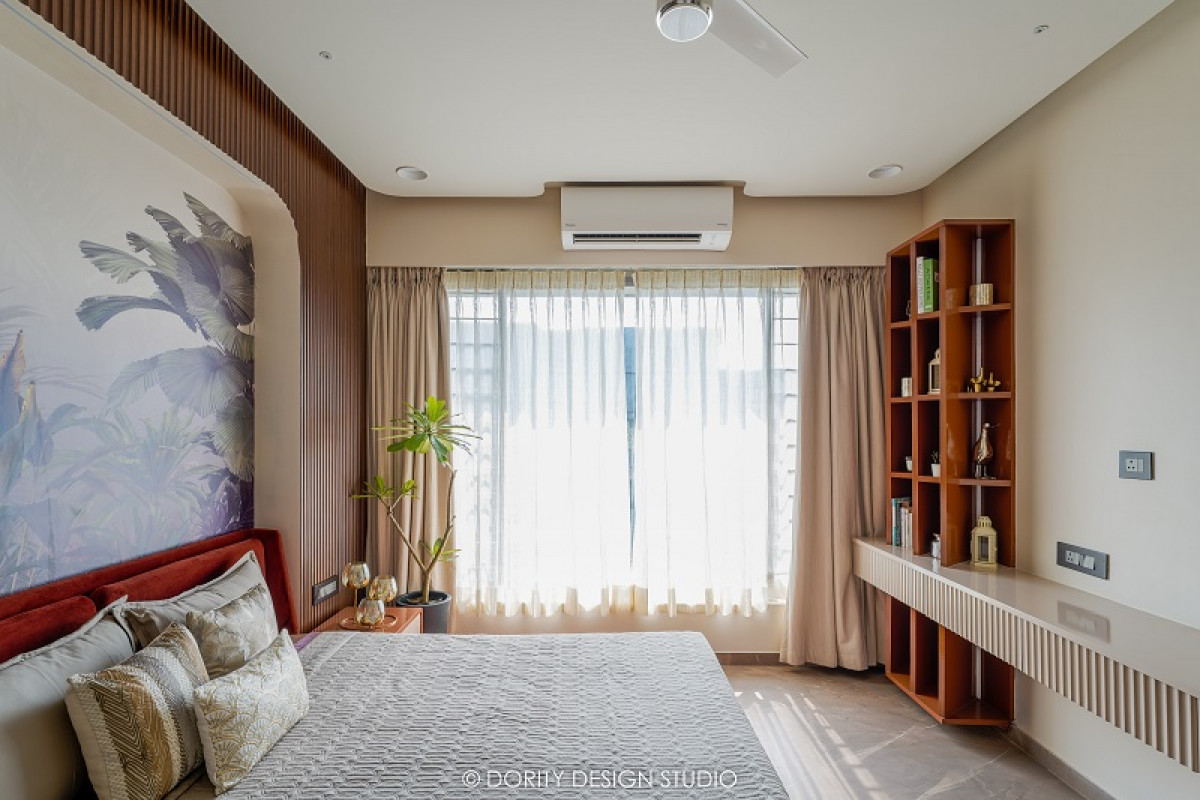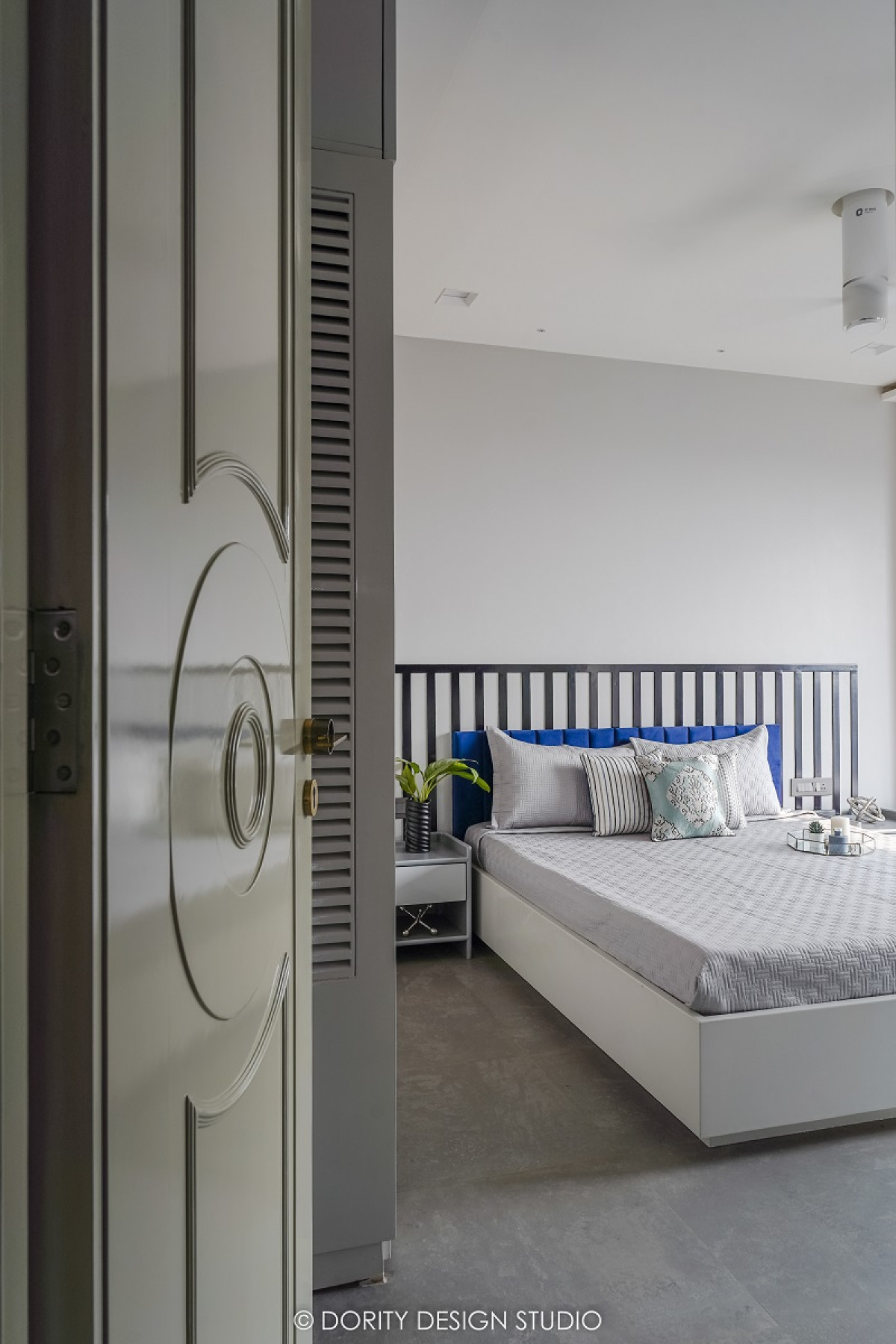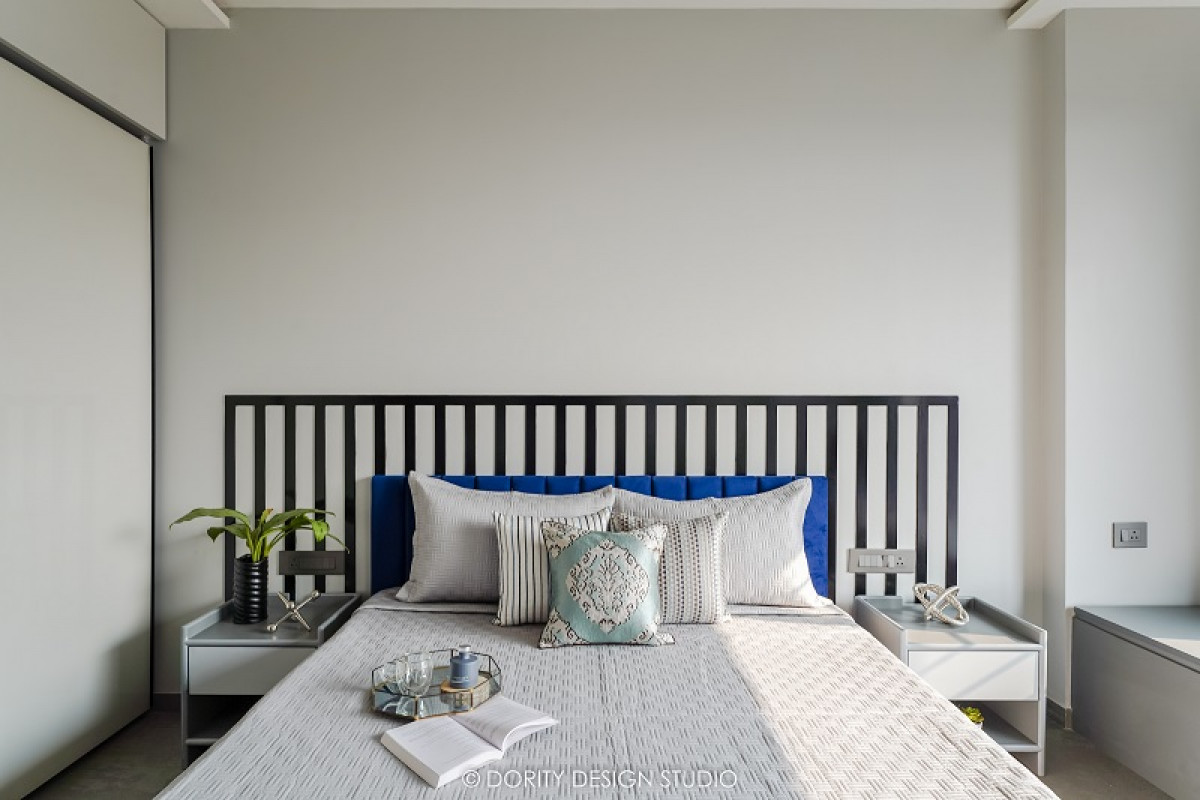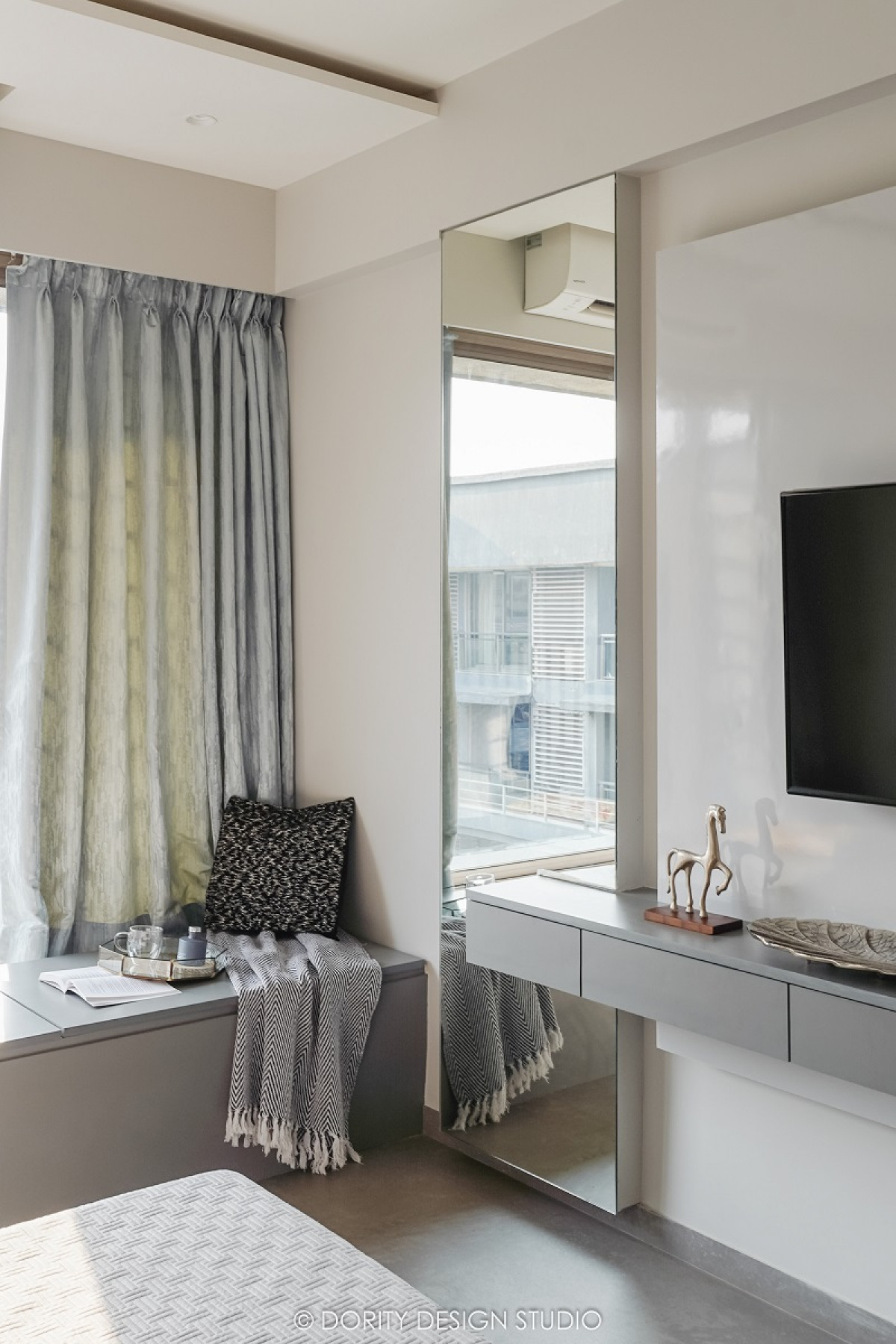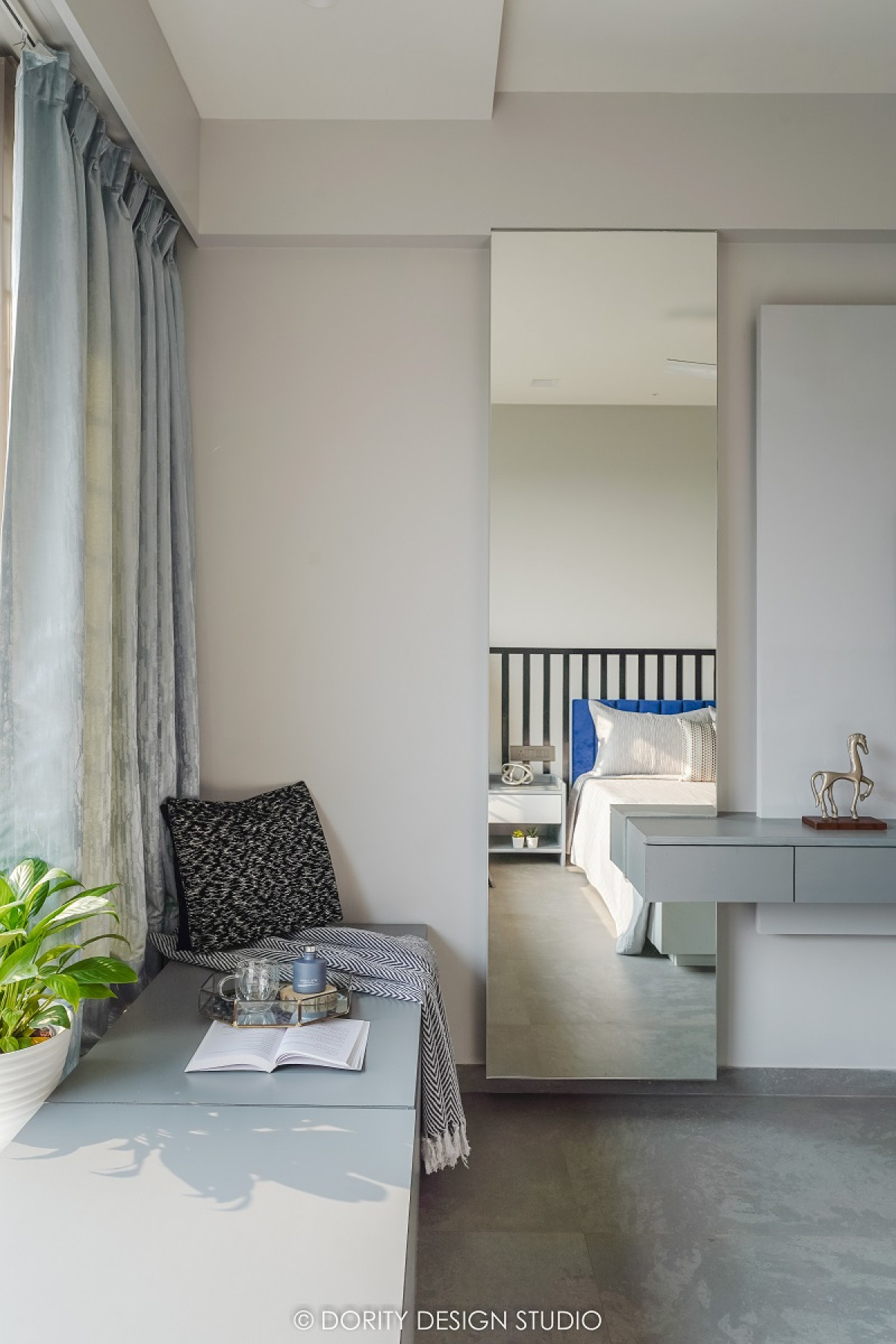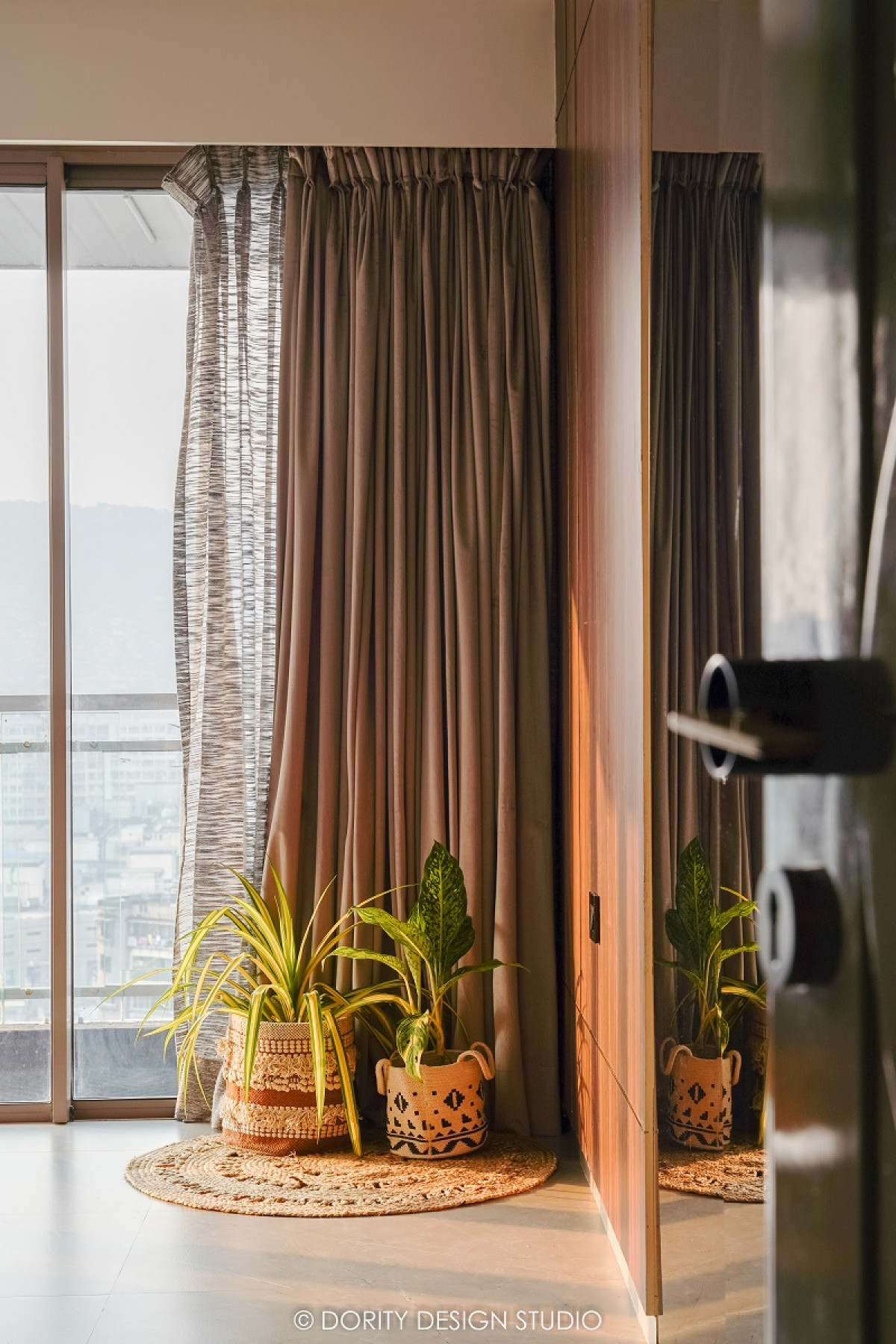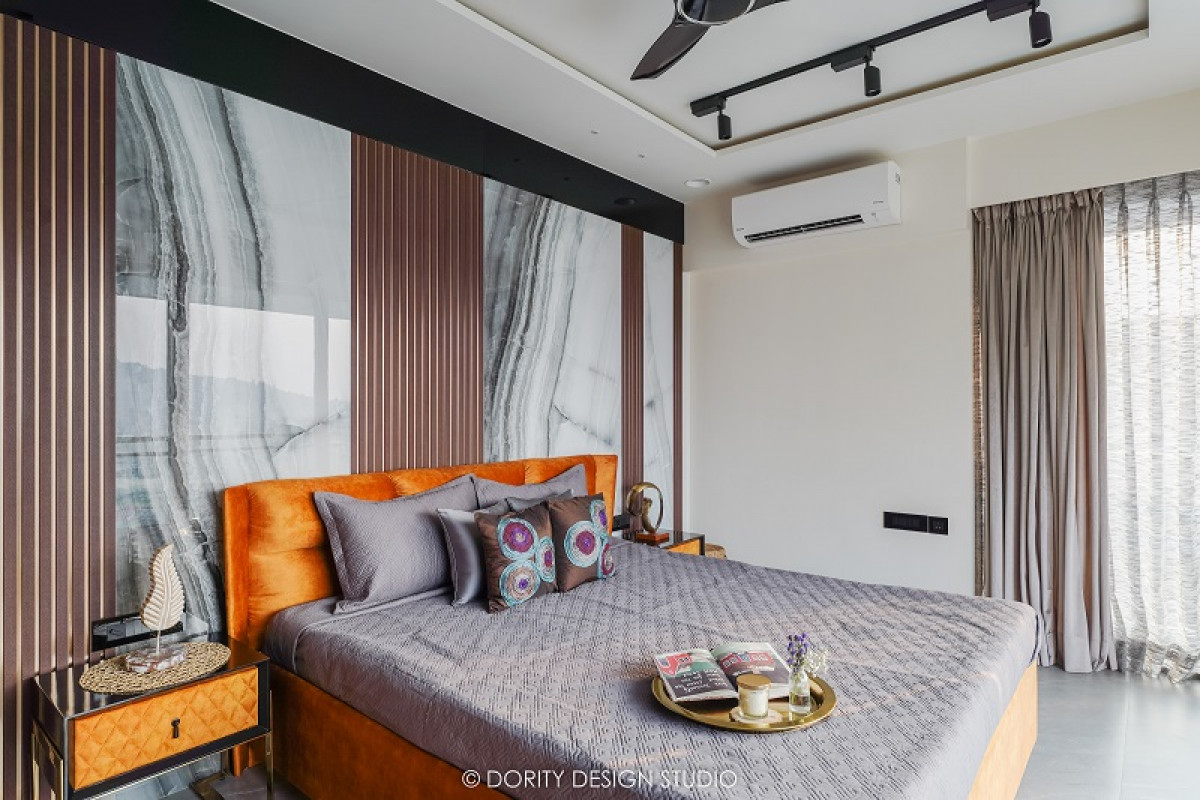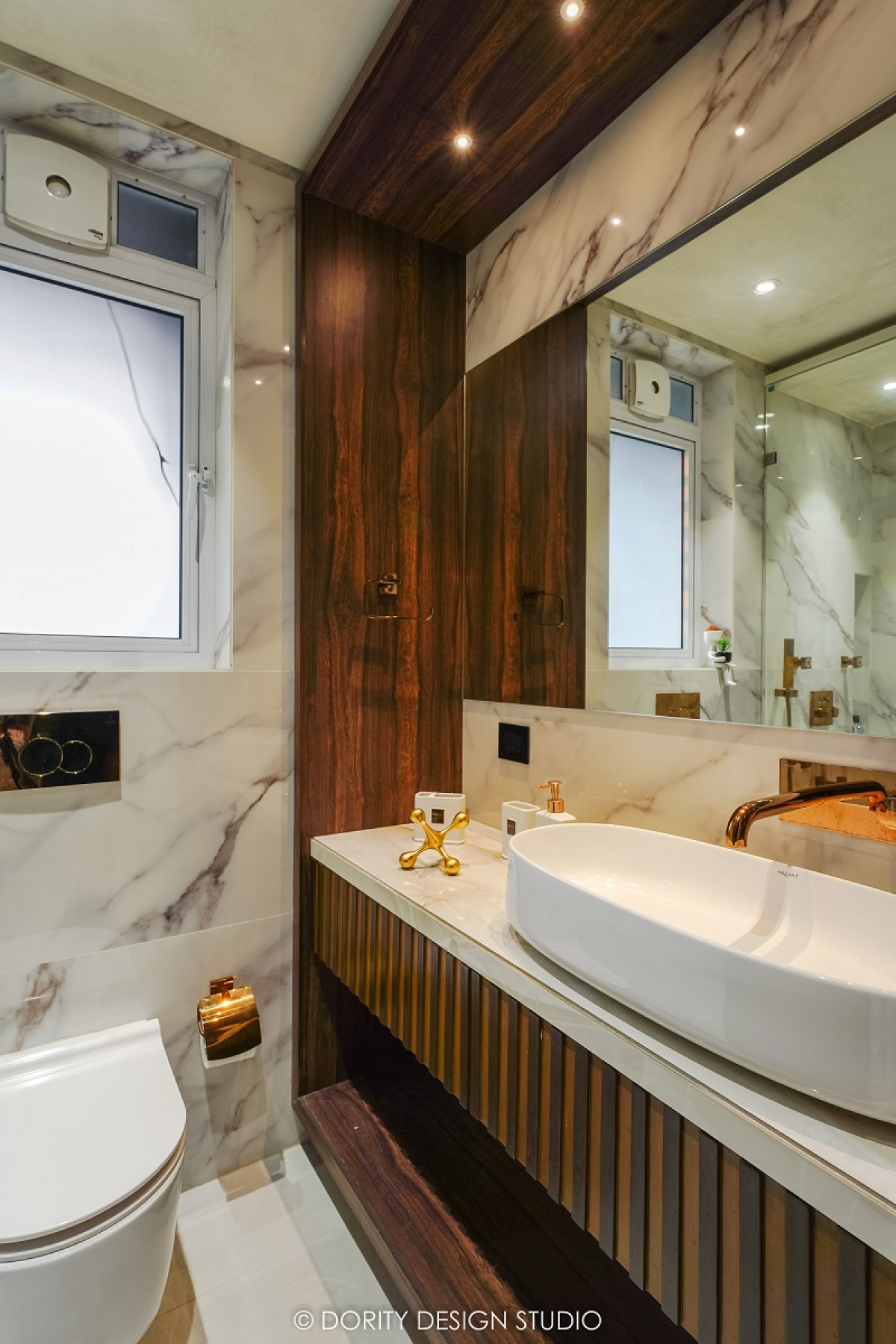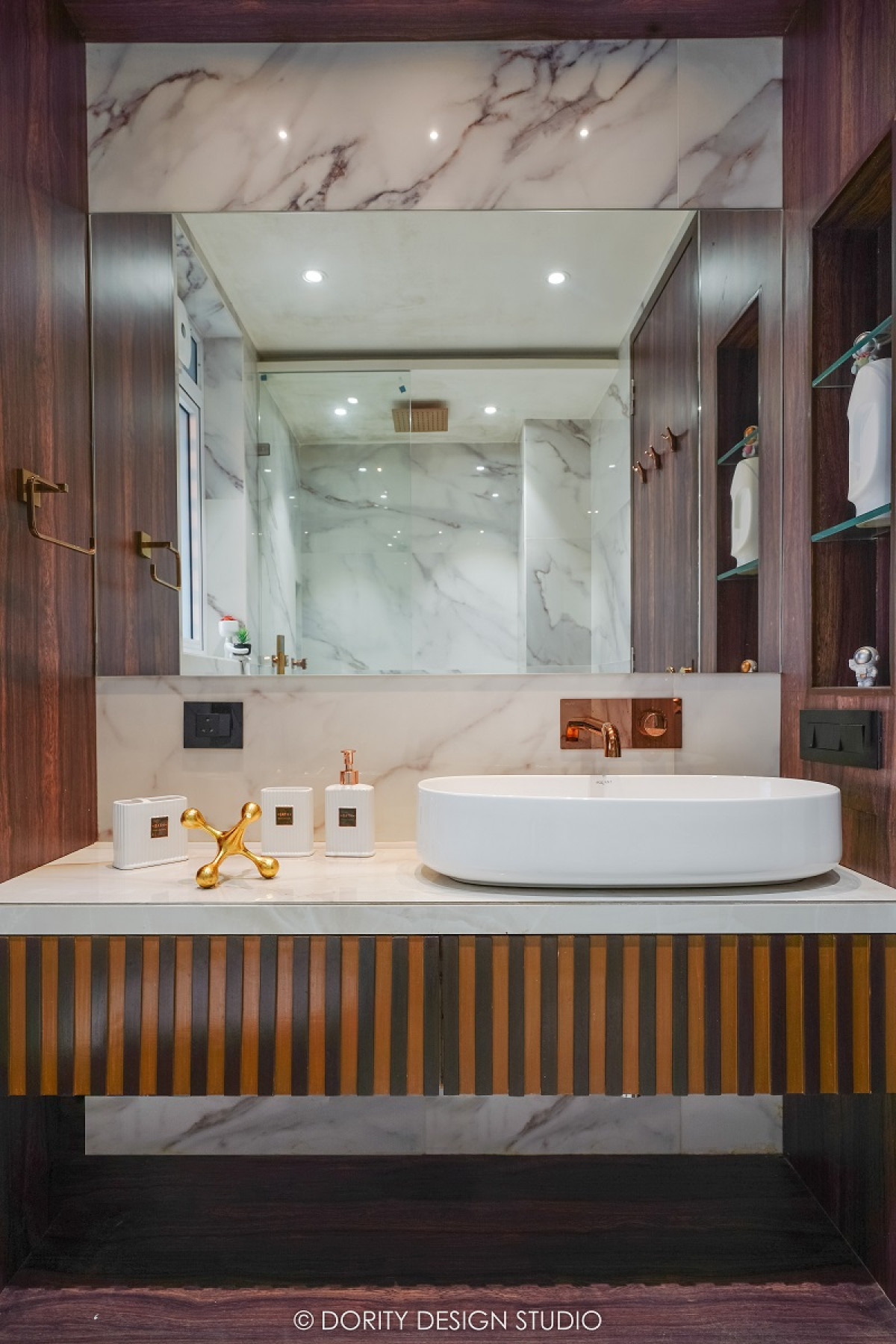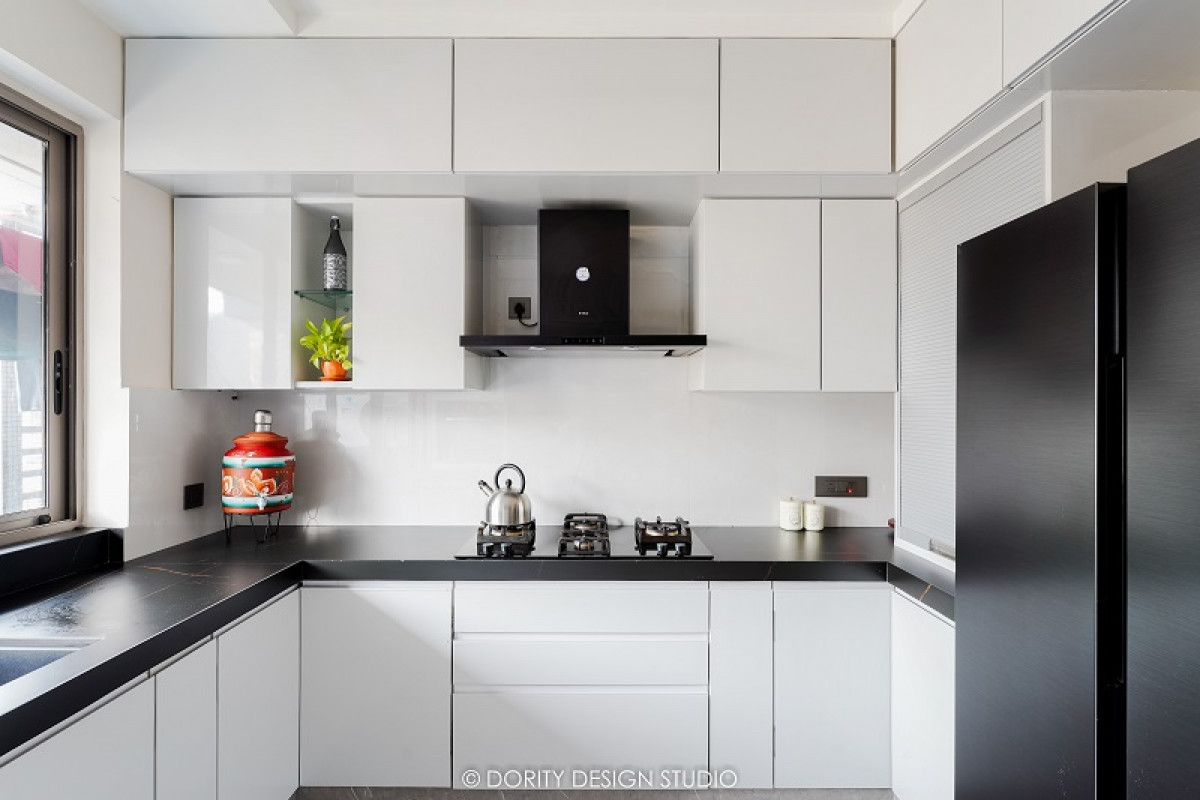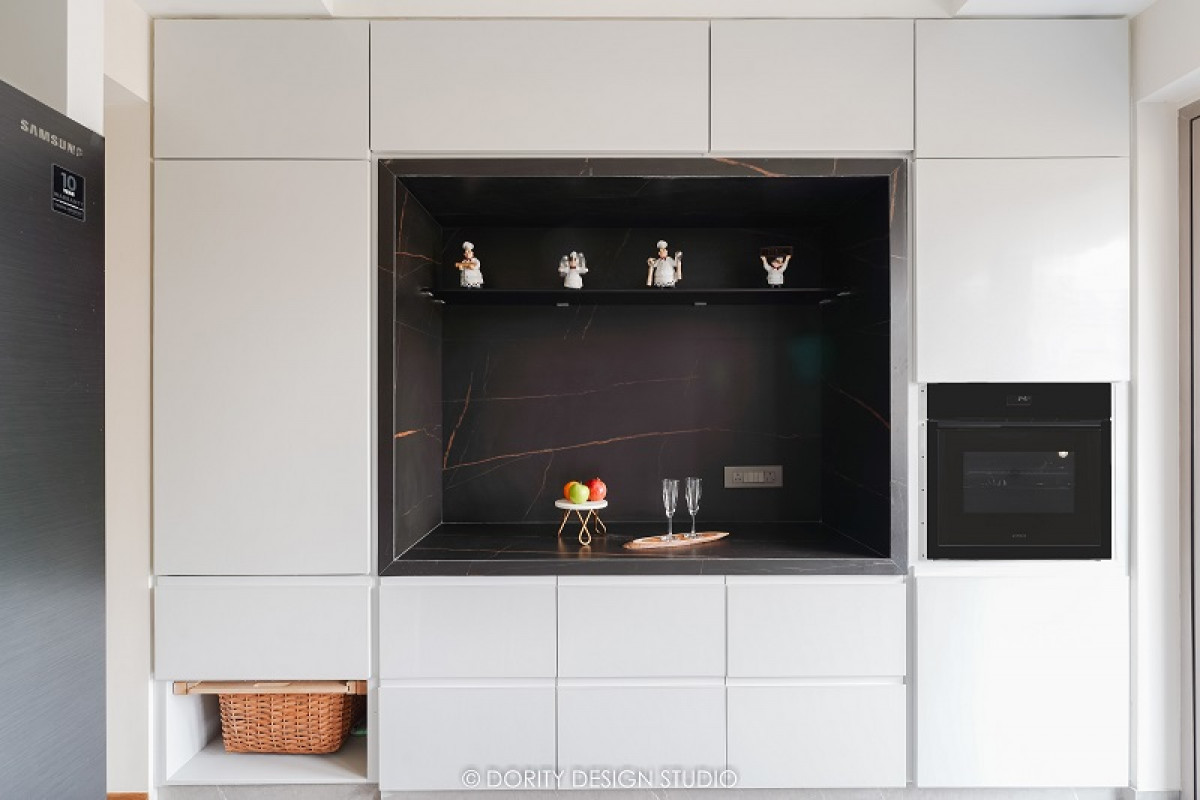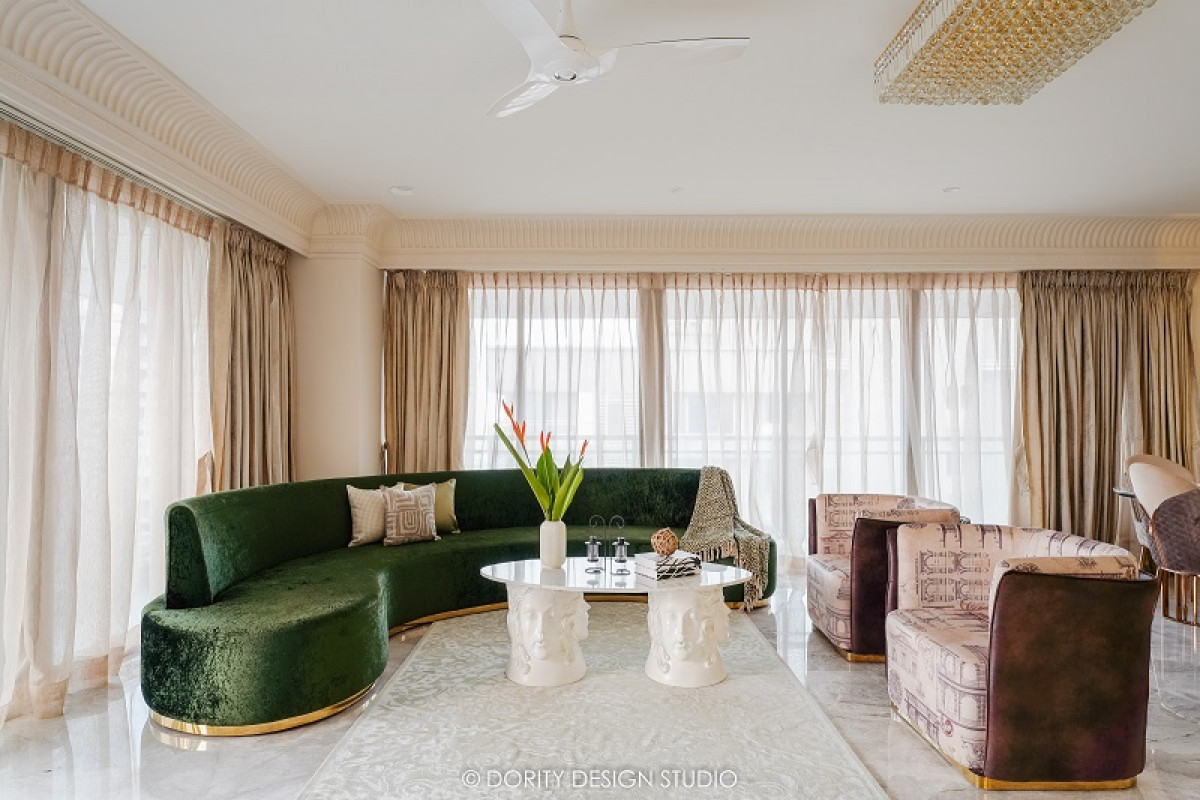 "Being an interior designer by profession, it dawned upon me that my professional life is the very essence when perfectly blended with personal life will turn my dream into reality.
The biggest barrier was unavailability of labour and material due to lockdown. Breaking the existing interiors, changing the structural layout, managing the whole situation interior designer between vendors, contractors and family members, completing the project in four-and-half months was toiling. Though it definitely pushed my boundaries and limits but the finished project was just very rewarding," Dority says.