Iris is a 1000 sq. ft. office located on the 15th floor of Emaar Digital Greens, a high-rise building in Gurugram. Envisage was entrusted with the task of creating an optimally functioning workspace to meet the client's needs. The client, an IT solutions provider, required sufficient seating for a specific number of people, a private call room, and some break-out zones with a pantry. They also wanted a small reception area at the entrance to screen guests before they entered the meeting room. The office has a stunning view of the Gurugram skyline and receives ample sunlight and ventilation.
Also Read: Easy Guide To Choose A Color Palette For Your Space
An ingenious way to make this small office space appear larger is through curved partitions. Instead of using traditional linear methods to divide the space, the curved partitions vary in height while keeping the ceiling continuous, thus creating the appearance of a large, seamless volume. These curves have added a contemporary touch to the workspace, steering away from traditional regimented office layouts. At the centre, the height of the curves has been lowered to create a communal discussion space around a large oval table — a gathering area for the floating population. However, the curves are not merely limited to partitioning. They extend into the pantry area, accommodate storage within residual nooks for large equipment and, most importantly, effectively hide the cluttered workspaces from guests.
Also Read | Kareena Kapoor Khan's new home in Bandra with European styled decor & wooden detailing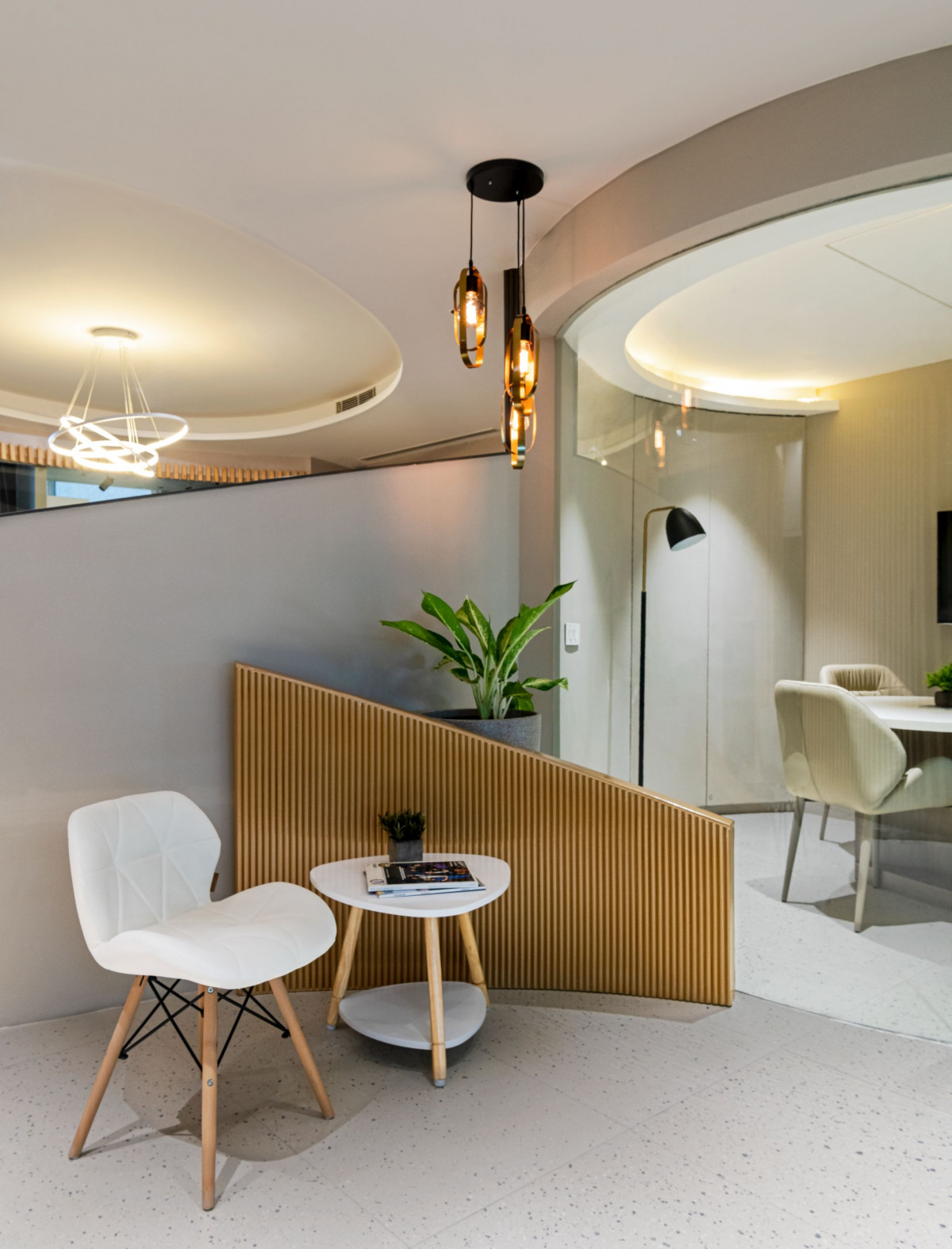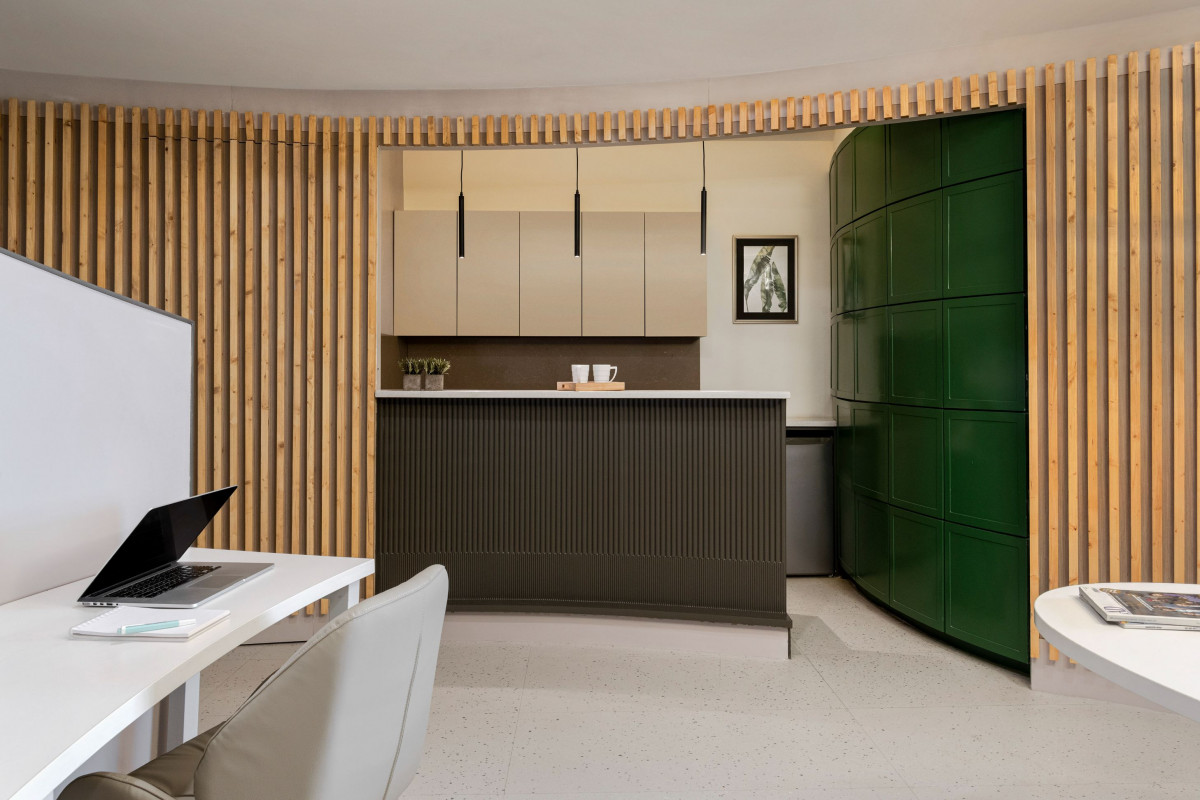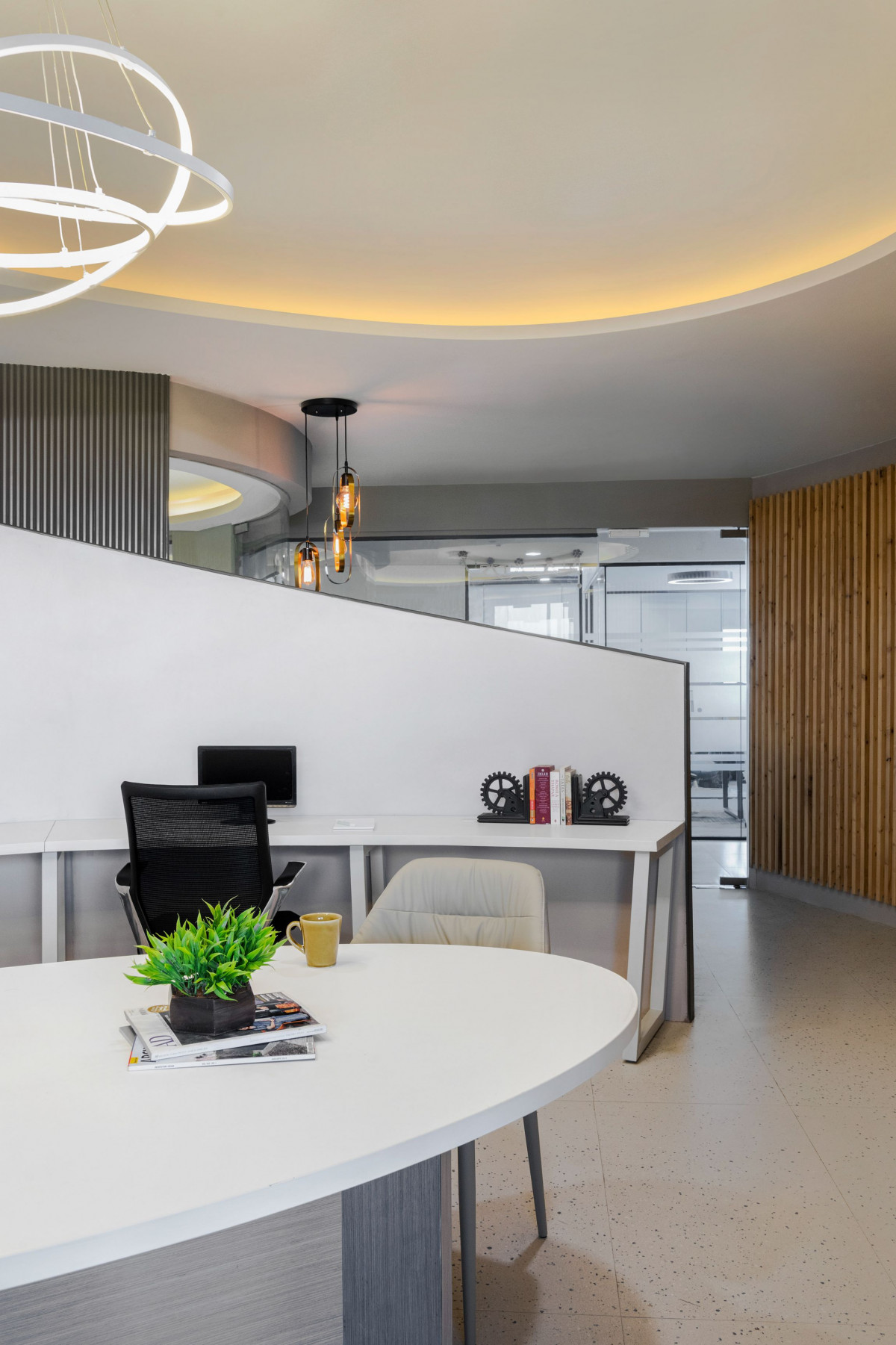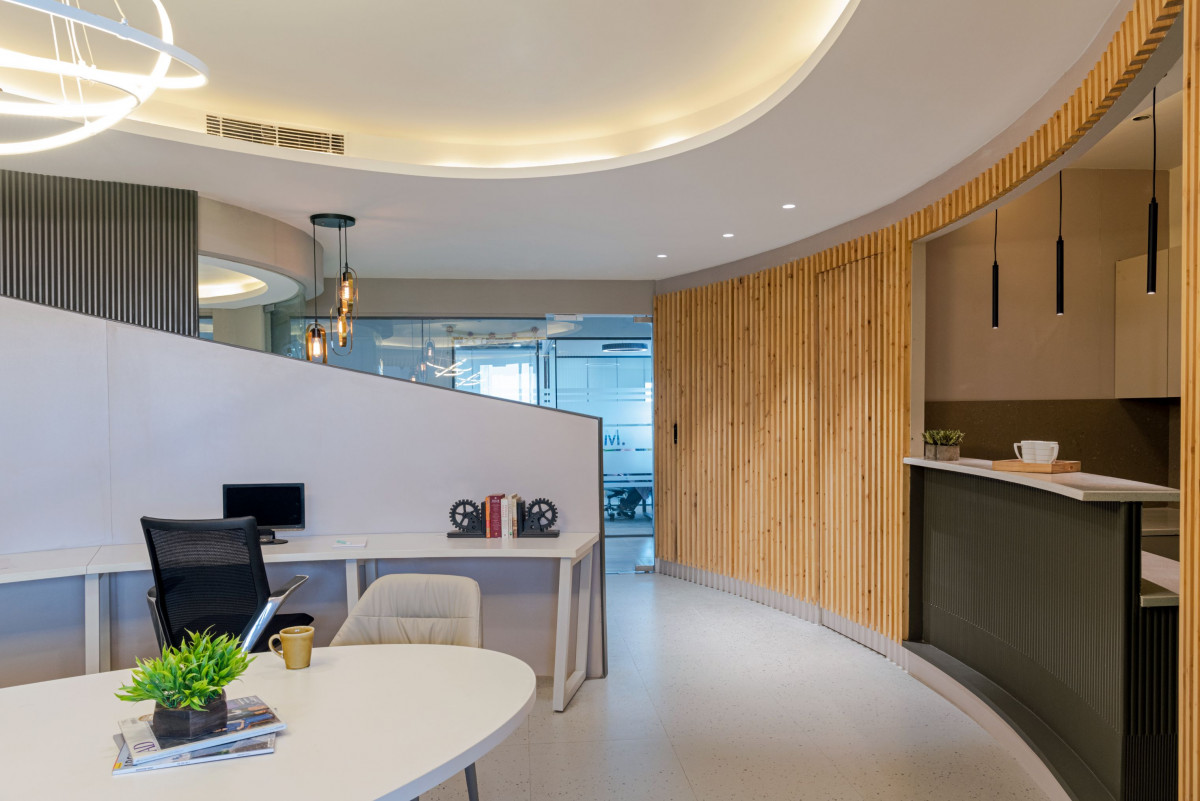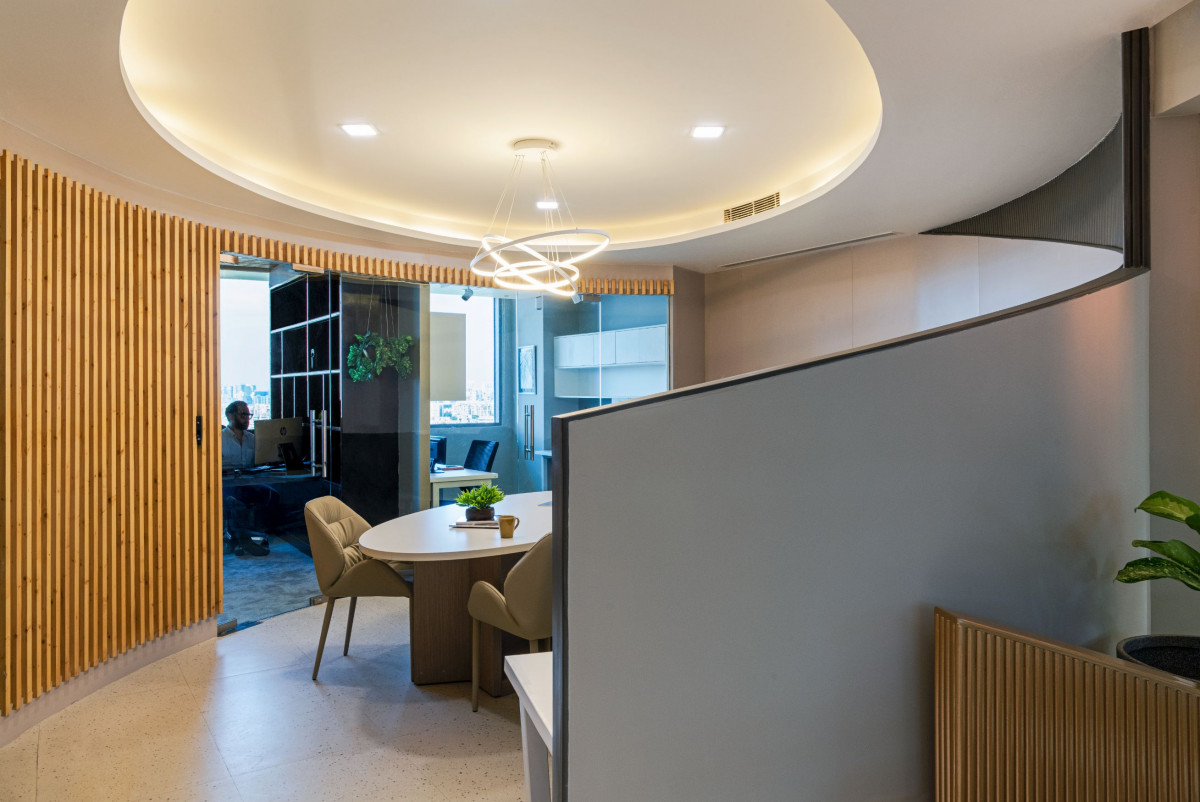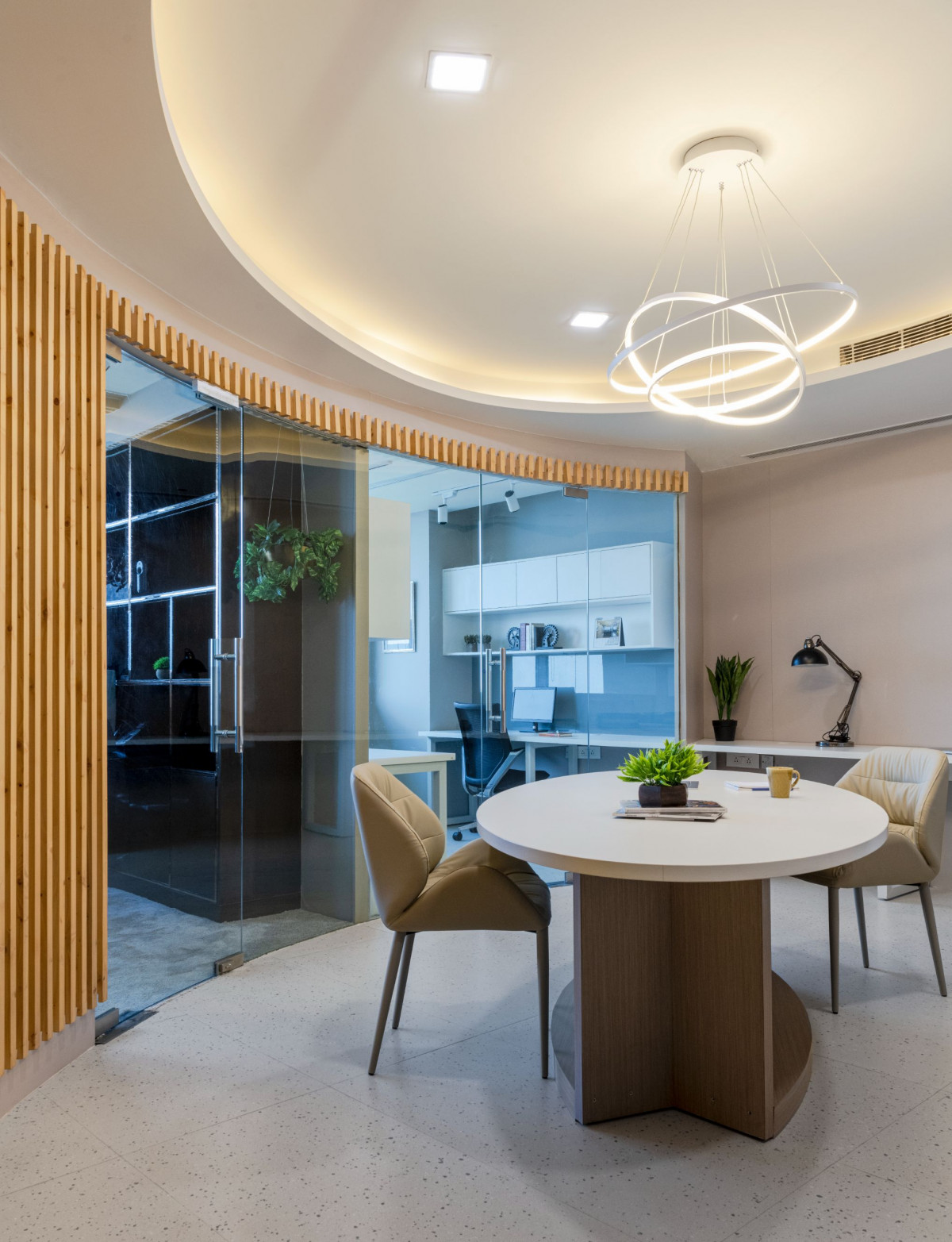 At the entrance, employees are greeted by a locker wall embedded into the curved design, along with a sanitation-cum-server room. The cabins and workstations are all segmented by curved glass partitions, providing both acoustic viability and an open flow of light throughout the office. The use of multiple partitions offers privacy while also maintaining a fluid visual connection that elevates the spatial experience of the workspace. The colour palette is muted with the use of neutral tones and hints of brownish-grey in specific areas.
Also Read | Kareena Kapoor Khan's new home in Bandra with European styled decor & wooden detailing
The terrazzo tile flooring complements the pinewood rafters, creating a bright and airy office ambience. Pops of olive green are incorporated into the furnishing and locker wall. Plenty of plants have also been incorporated throughout the office. The soundproofing for the glass partitions has been carefully constructed with airtight joinery, and the magnetic lacquered glass used in certain areas can double up as pin-up boards.
Also Read | 4 ways to style your interior spaces with copper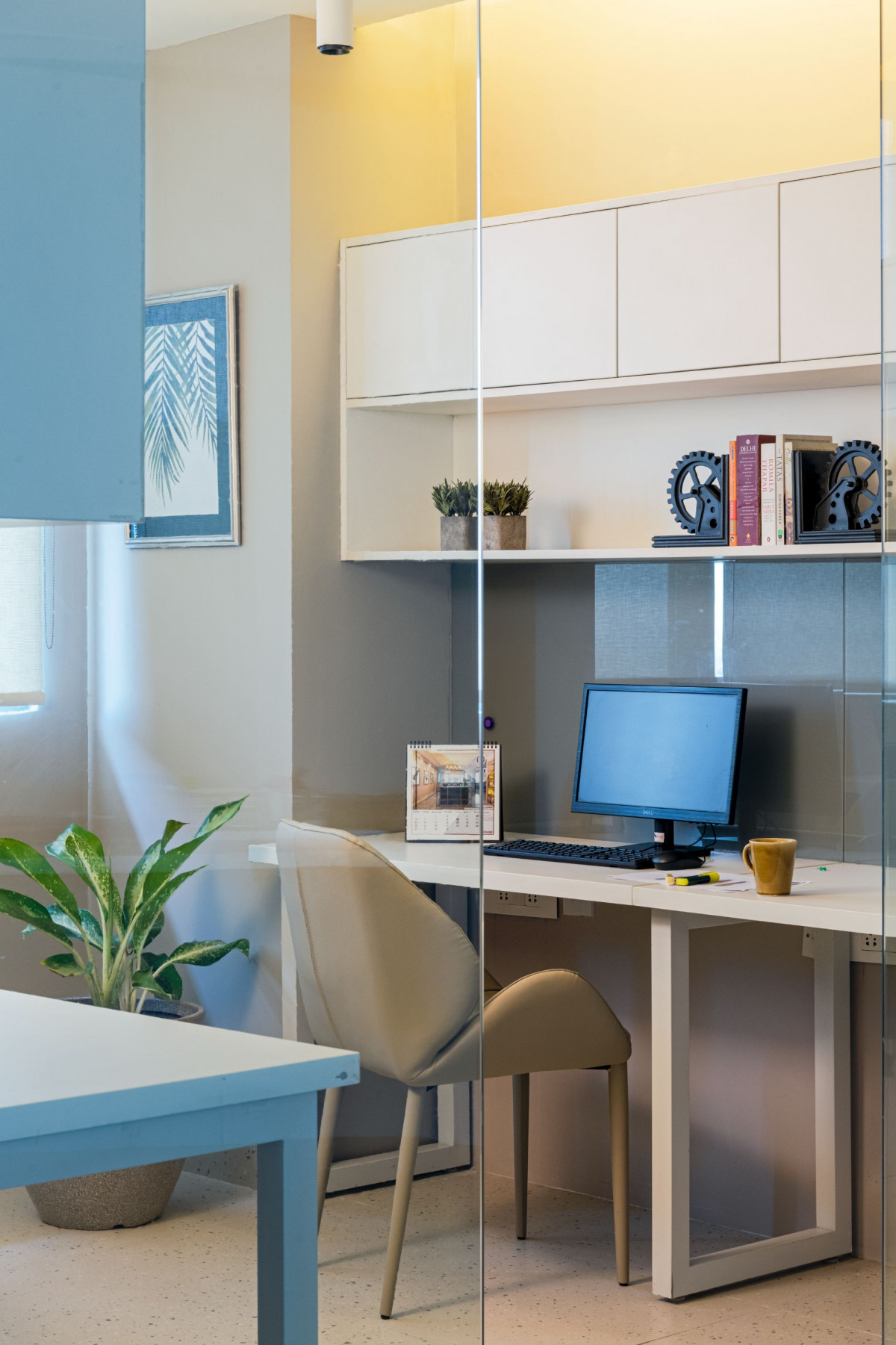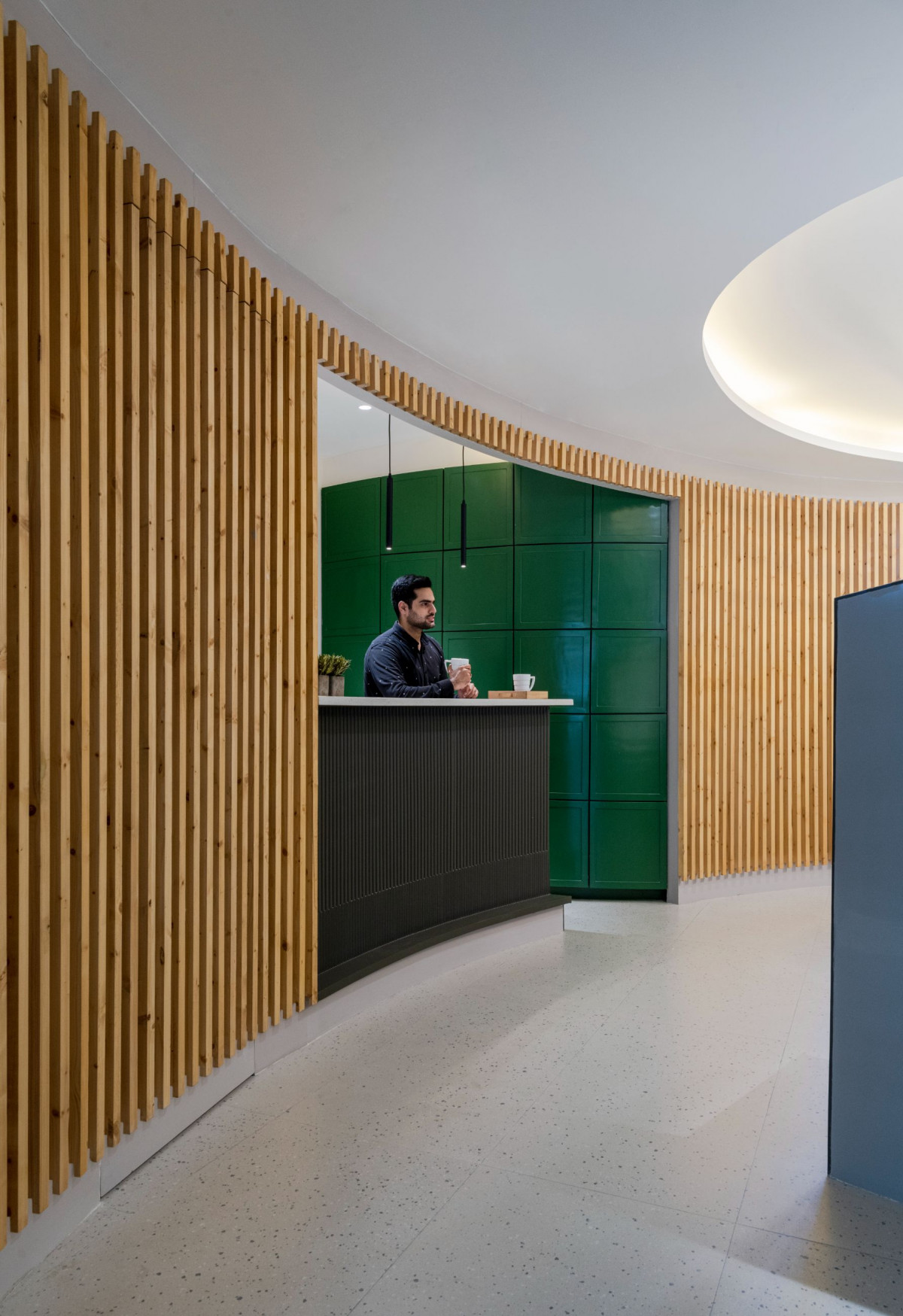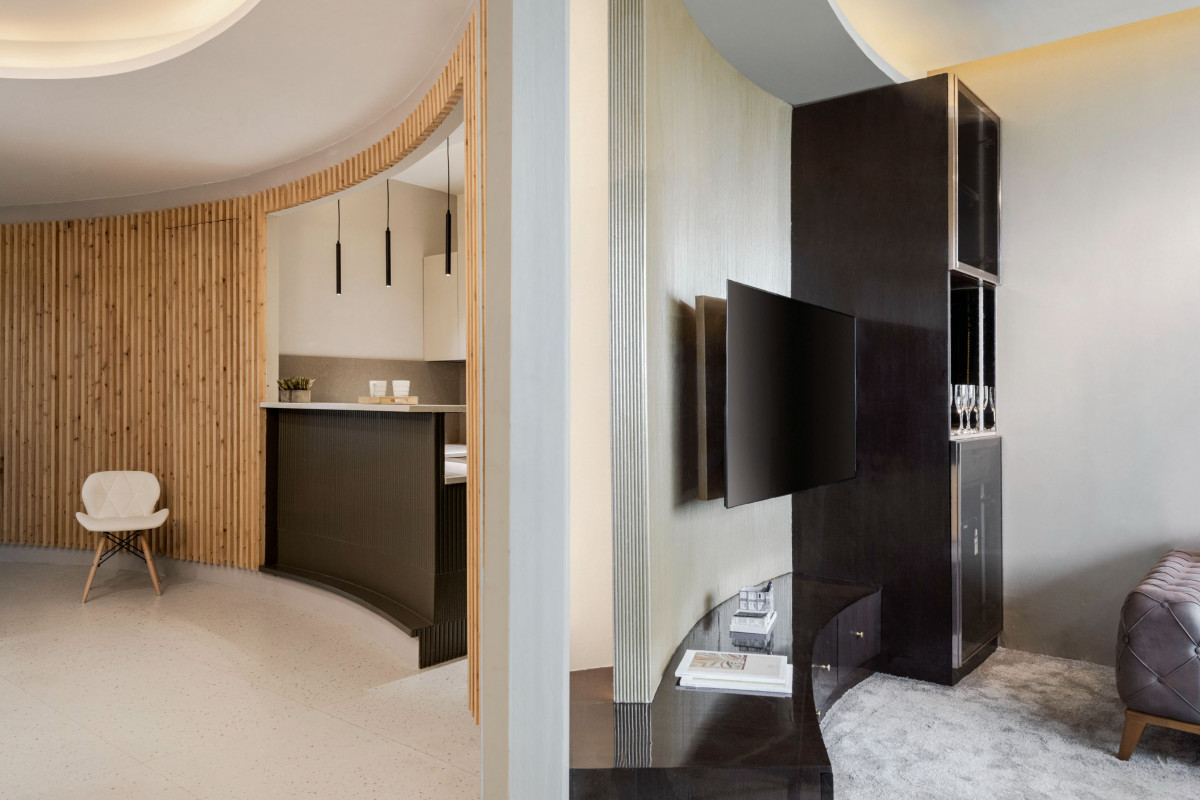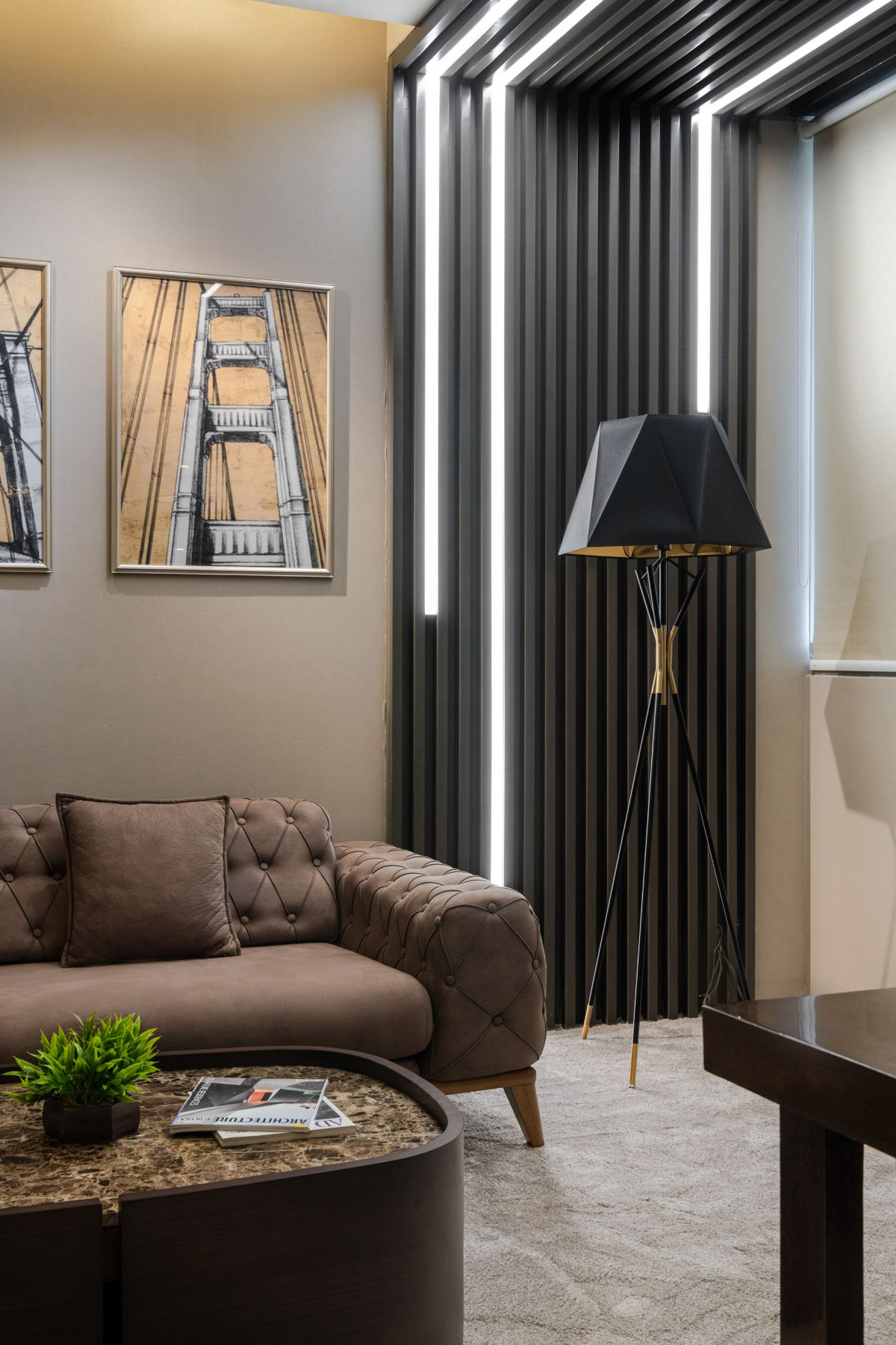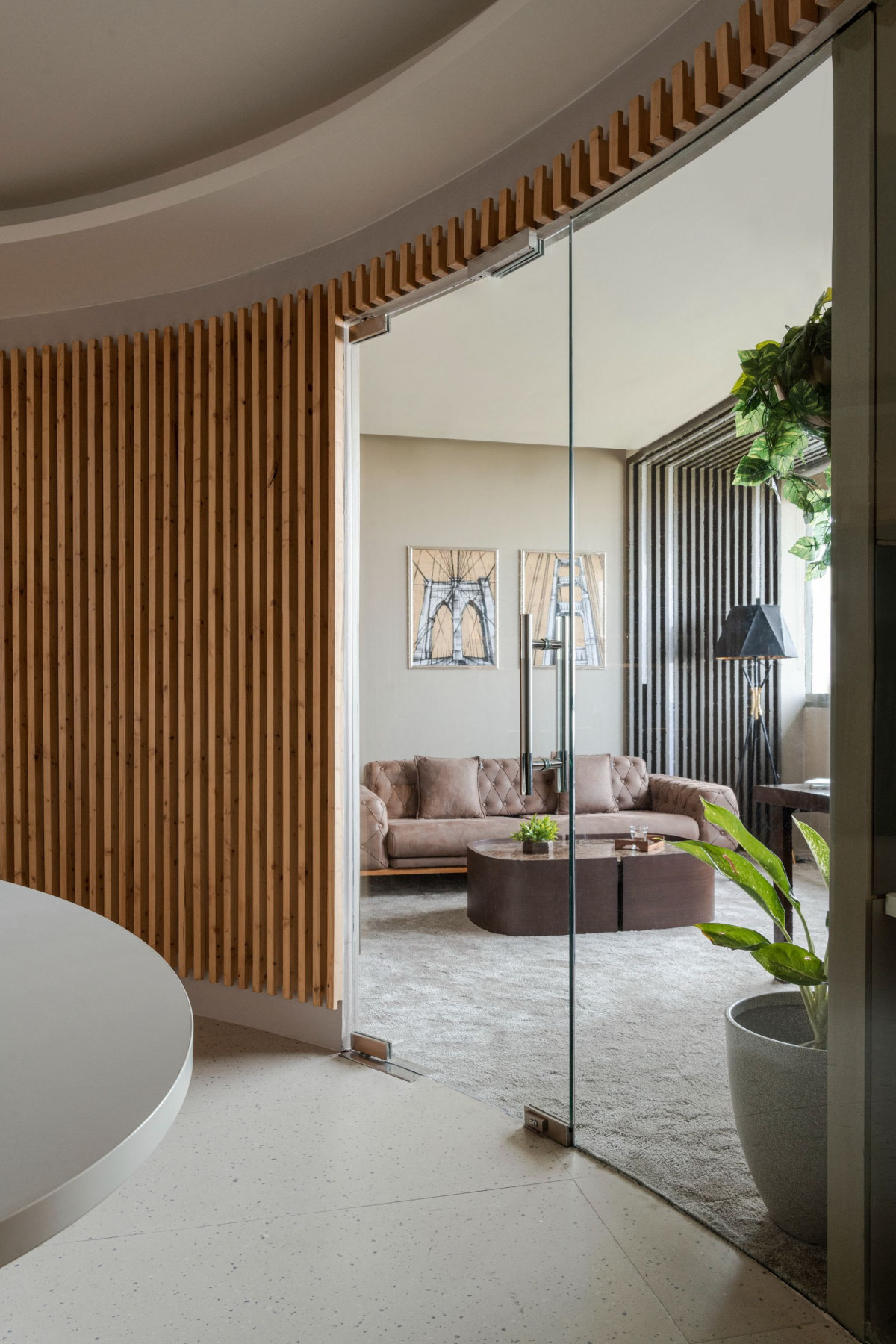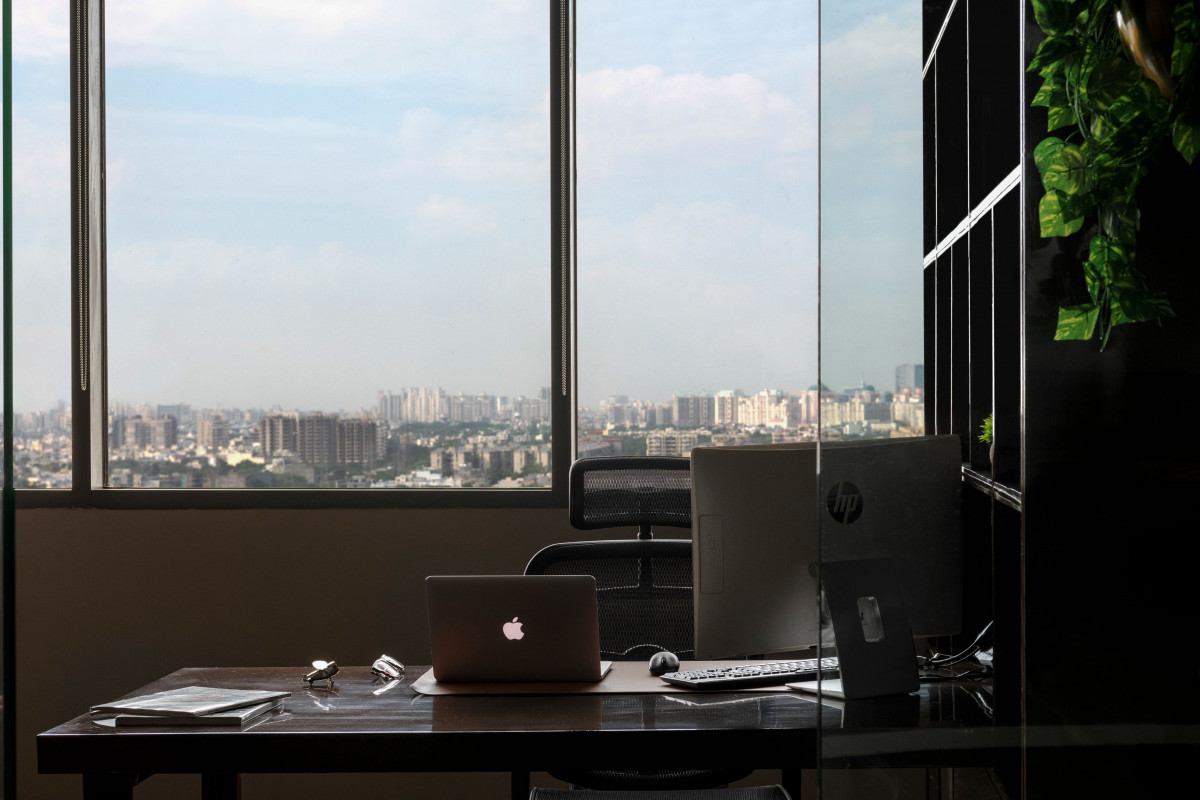 This project is an example of how designing small spaces does not have to limit creativity or result in banal spaces. By carefully addressing the client's requirements and incorporating innovative design, the illusion of a larger volume is created within a compact footprint. The team at Envisage recognised the importance of smart spatial planning to maximise workstations and adapt the workspace to different needs.
Also Read | Arabic Resin art decor launches by Artist Madhavi Adalja