Natural stone has seen a resurgence in popularity due to its ecological responsiveness and exceptional versatility. It is a suitable choice for multiple applications such as frontages, roofs, and floorings, providing architects and constructors with innumerable design options. Ancient and historic structures built with stone in the past demonstrate this material's excellent durability.
Designing a home, commercial space, or premium retail building using natural stones like granite, marble, and onyx can play an essential role in the final output. The material palette has been a preferred choice for interior design and can transform a space entirely with its beauty.
Also Read | Arabic Resin art decor launches by Artist Madhavi Adalja
The infinite variety of colours, textures and finishes alone makes natural stones in interior design a perfect choice. Many architects and interior designers prefer using natural stones for their unique characteristics, opulence, sustainability, and durability. These stones can make a space look grand, exude warmth, and create a welcoming environment for its inhabitants.
Here are a few ways to create iconic looks with natural stones in diverse design themes:
Classics stones for a minimalist approach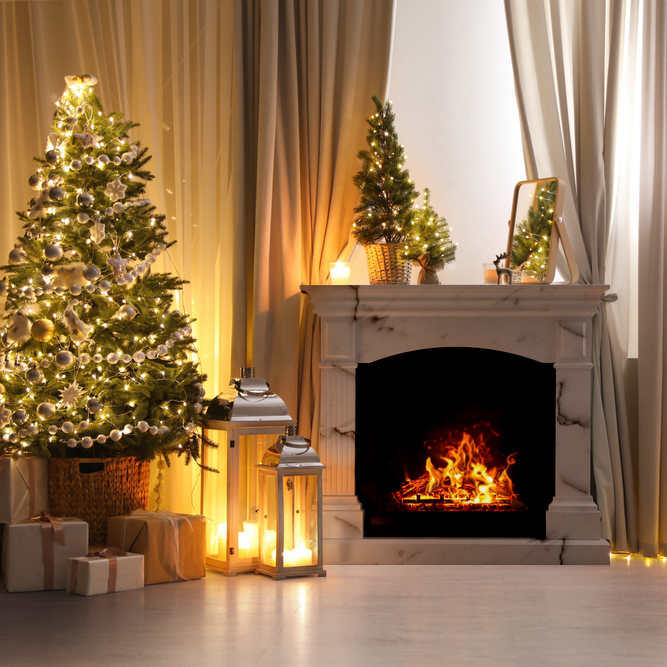 The minimalist approach in design emphasises the use of space over the placement of elements. It works well for both large and small spaces and avoids clutter or excess. A monochrome or black-and-white colour palette is typically used, focusing on minimal use of colour, furniture, and decor while highlighting textures and shapes to create a visual masterpiece.
Colour, texture and tonality are the primary elements to consider when choosing a stone. The space should be simple, open, and welcoming. One must also narrow down the colours that align with the room's design. Natural stones come in a wide variety of colours such as black, grey, white, beige, and more. These colours promote calm and serenity in the environment, making them excellent choices for minimalist interior designs.
Also Read: Easy Guide To Choose A Color Palette For Your Space
Sumptuous tones and textures for a maximalist approach
Minimalist design and blank-space living have become popular over the last few years, leaving spaces with a white-washed and pristine look. In contrast, maximalist design is a great way to create a cohesive, luxurious space across various typologies. It embraces a mix-and-match aesthetic, favouring large doses of colour, dynamic furniture, large-scale art, and unique artwork and decor. It focuses on three core elements — pattern, colour, and texture. Such spaces are filled with treasures and curios, coupled with artistic detail and a variety of colours. Playing with contrasts in colour, tone, and warmth can create a range of looks from subtly ornate monochromatic to multi-dimensional elegance.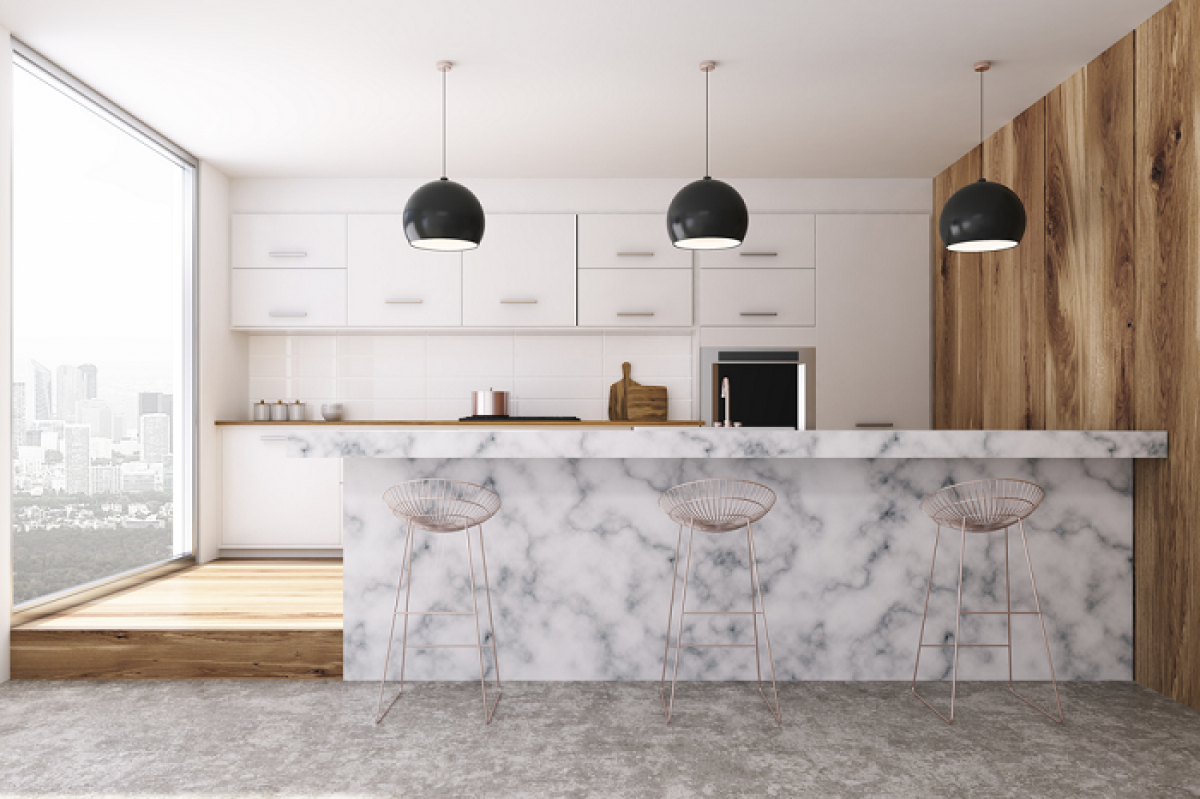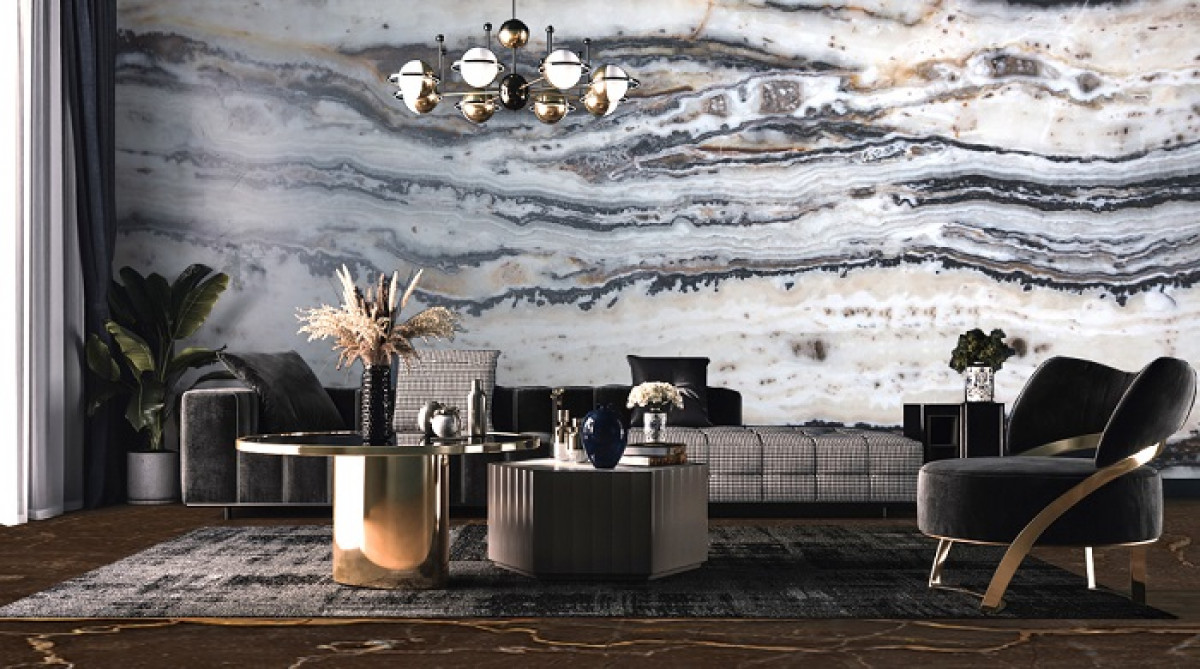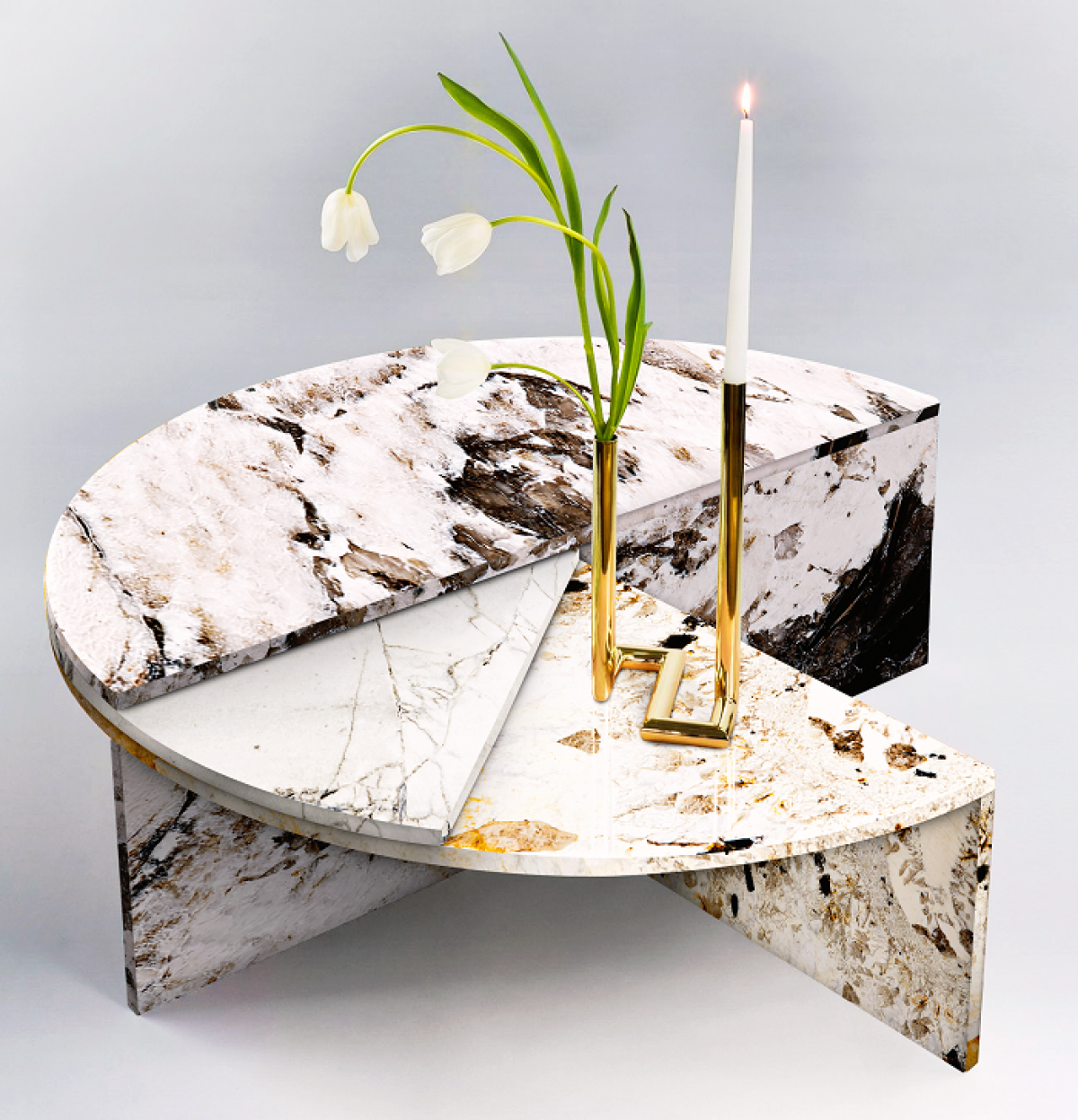 To embrace maximalism, one can do away with conservative monotones, and go bold with a more diverse colour palette, such as the Emperador marble. With its unique and indisputable beauty and elegance, it stands out as a compact dark brown marble of uniform hue that features irregular veins in white tones in certain areas. Another option is to use travertine marble, which can bring extraordinary consistency throughout the interior space. The timeless natural marble can dignify the aesthetic value of a kitchen as a sculptural freestanding island or a beautiful backsplash wall behind the counters, adding visual appeal to a larger, classic space.
Also Read | A floating pavilion as testing grounds for museum-to-be M. in Dutch new town Almere
Exquisite porcelain and marble for Art Deco
The iconic Art Deco structures in cities like Mumbai, Kolkata or Delhi, and the building materials that originally made this trend so evocative such as ebony, onyx, and marble, continue to hold enduring appeal. To create these iconic aesthetics, stone and porcelain play a prominent role.
Art Deco is a group of different approaches, but one common feature is the celebration of ornamental geometry. To escape the aesthetic indulgence of modernists, Deco typically embraces only the purest compositional elements — triangles, squares, and lines. As a result, Art Deco design is frequently incorporated into wall cladding, floors, furniture, and decor.
Also Read: Easy Guide To Choose A Color Palette For Your Space
Everything about this approach makes a bold statement, and the trend for recreating this effect in porcelain is now extremely popular. Furthermore, the correct choice of colouring and positioning can enable the geometric purity of the Deco style. Contrasting vivid marble with clean, white spaces creates a subtly striking aesthetic. This can be done with the original stone or with porcelain tiles from the Magro collection by A-Class Marble.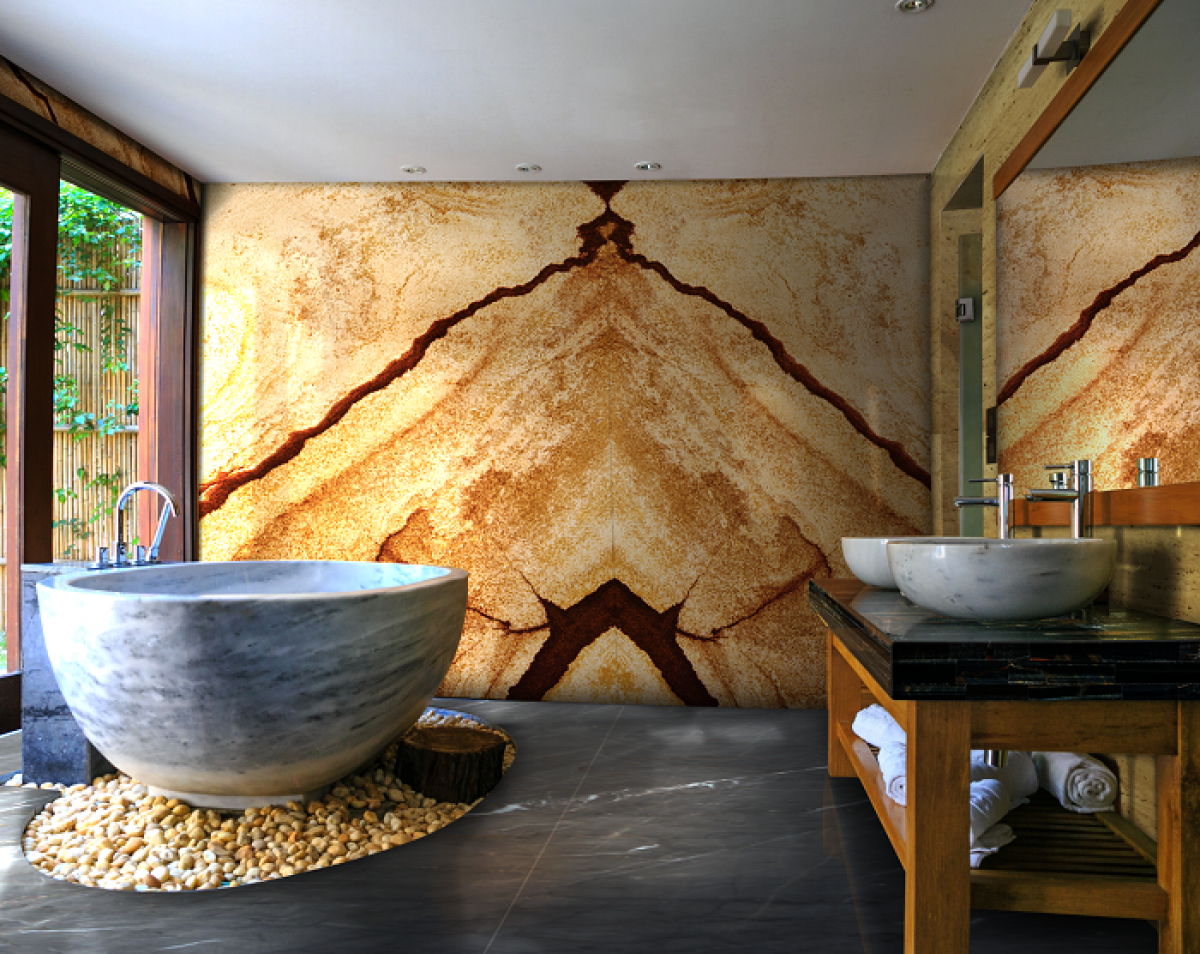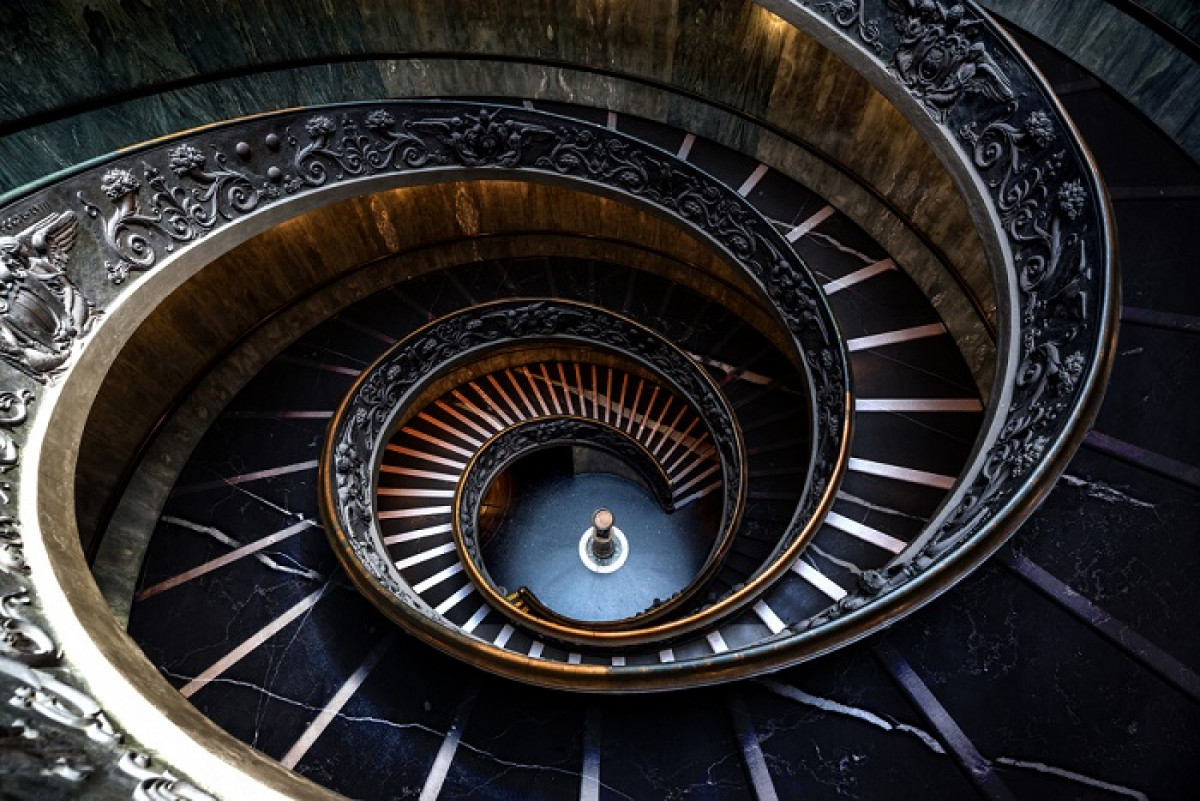 21st-century architects are also experimenting with rare stones like labradorite, quartz, and onyx in combination with LED lighting to create unique designs. These stones have a swoon-worthy visual intensity when illuminated from behind.
Design movements have yet to embrace stone in new, countless design opportunities. It is no coincidence that these timeless materials are closely associated with some of the most elegant and beloved styles. Statements of quality, luxury, and clean design will always be around, regardless of changing trends.
Also Read | A floating pavilion as testing grounds for museum-to-be M. in Dutch new town Almere