Designed by Rakhee Shobhit Design Associates (RSDA), the Vurve Signature Salon embodies indigenous luxury. This premium salon chain has various branches in South India, each of which adheres to the brand philosophy, yet maintains a unique design identity. Subscribing to this design intent, the salon at Alwarpet embodies rustic earthiness through various nature-inspired elements.
Also Read: Easy Guide To Choose A Color Palette For Your Space
The salon adopts a sensitive and sustainable approach to design through an eco-conscious approach using local craftsmen and native materials. A neutral colour scheme with nature-inspired shades permeates the interiors and creates a cocoon-like space to help customers rejuvenate. The eco-friendly material palette of woody, earthy and edgy elements create a warm and welcoming ambience.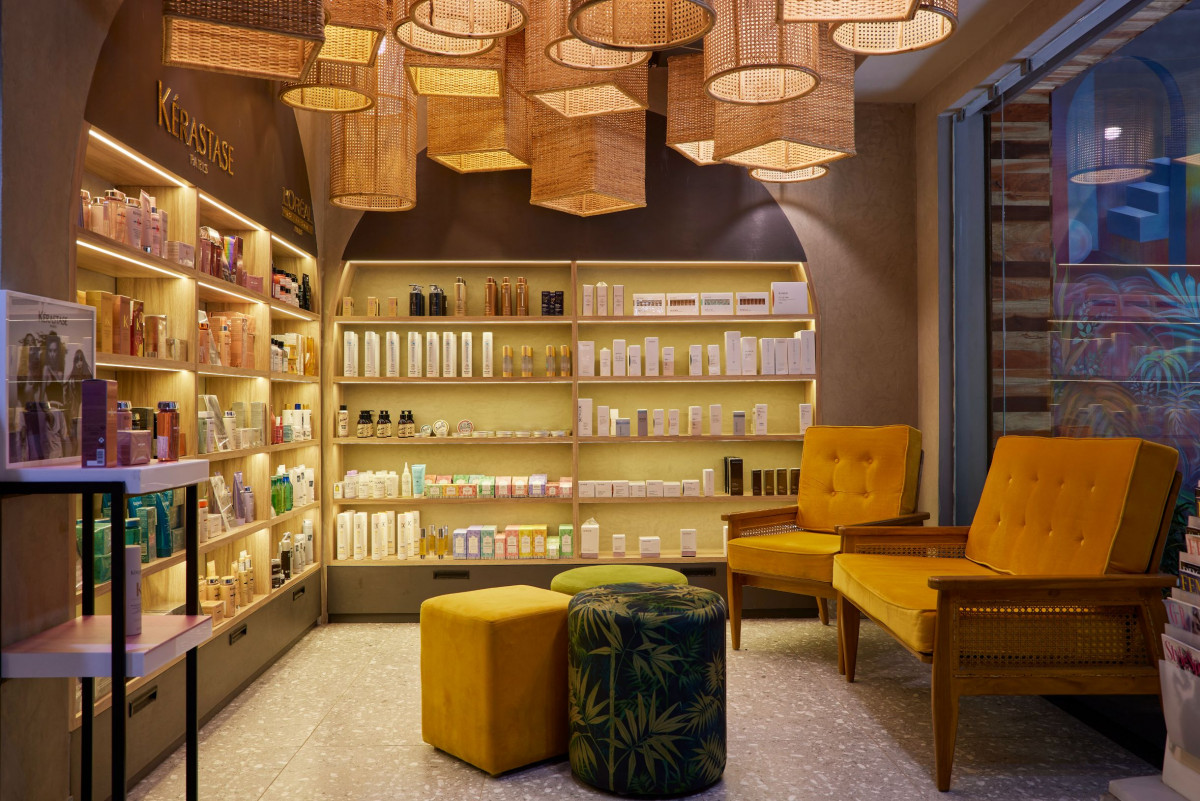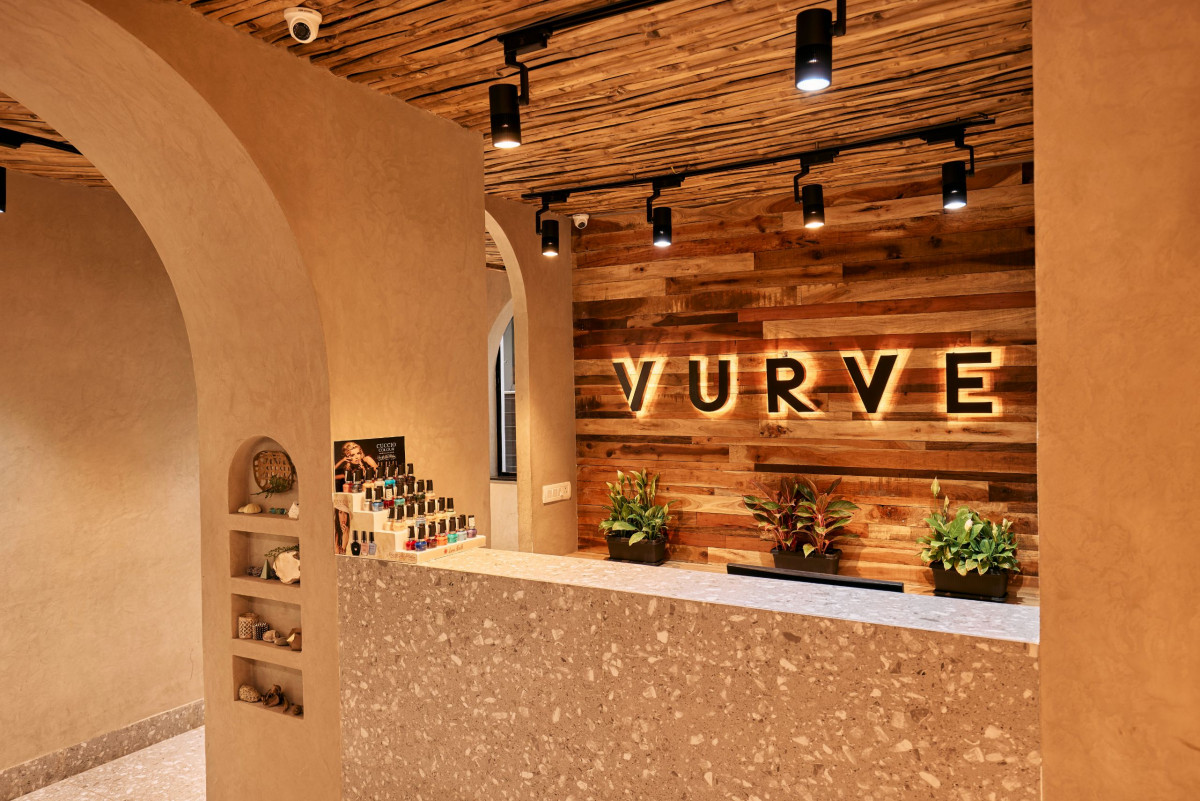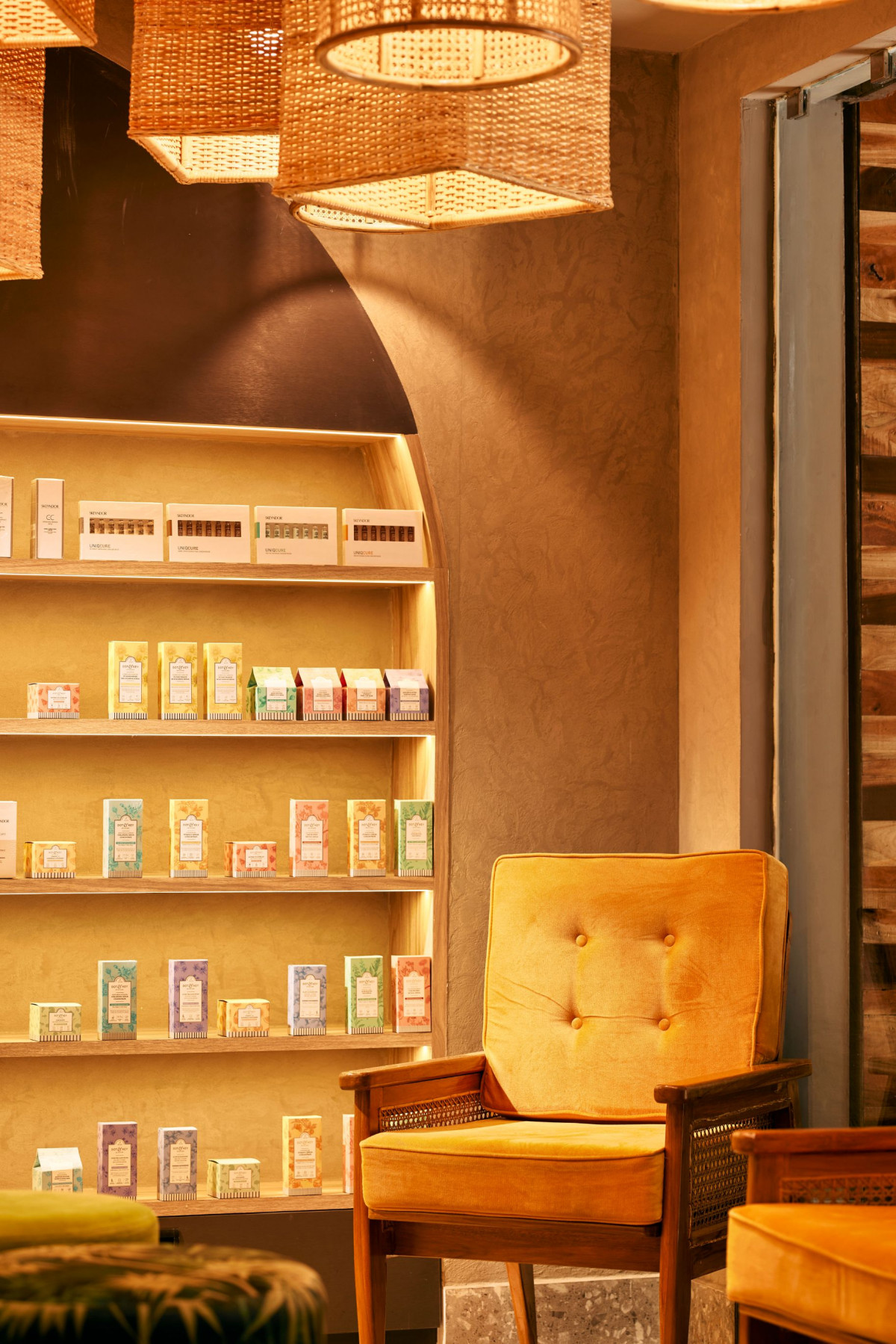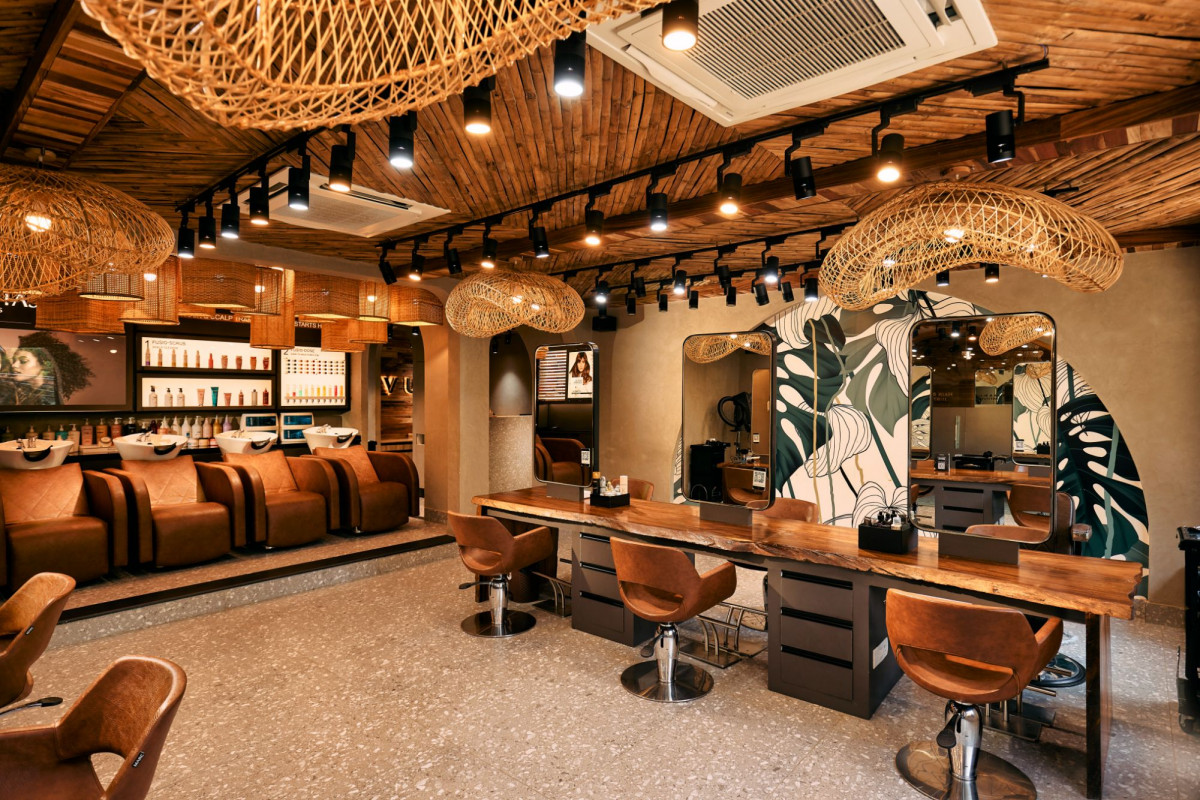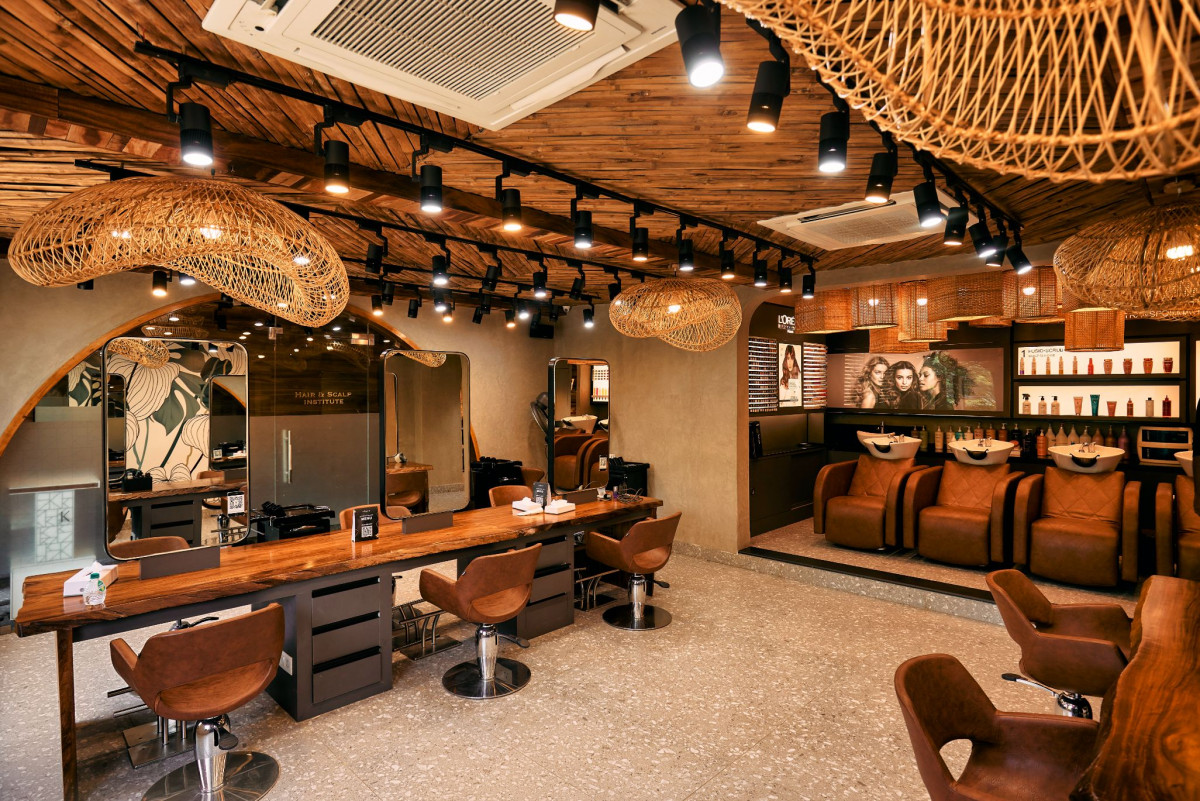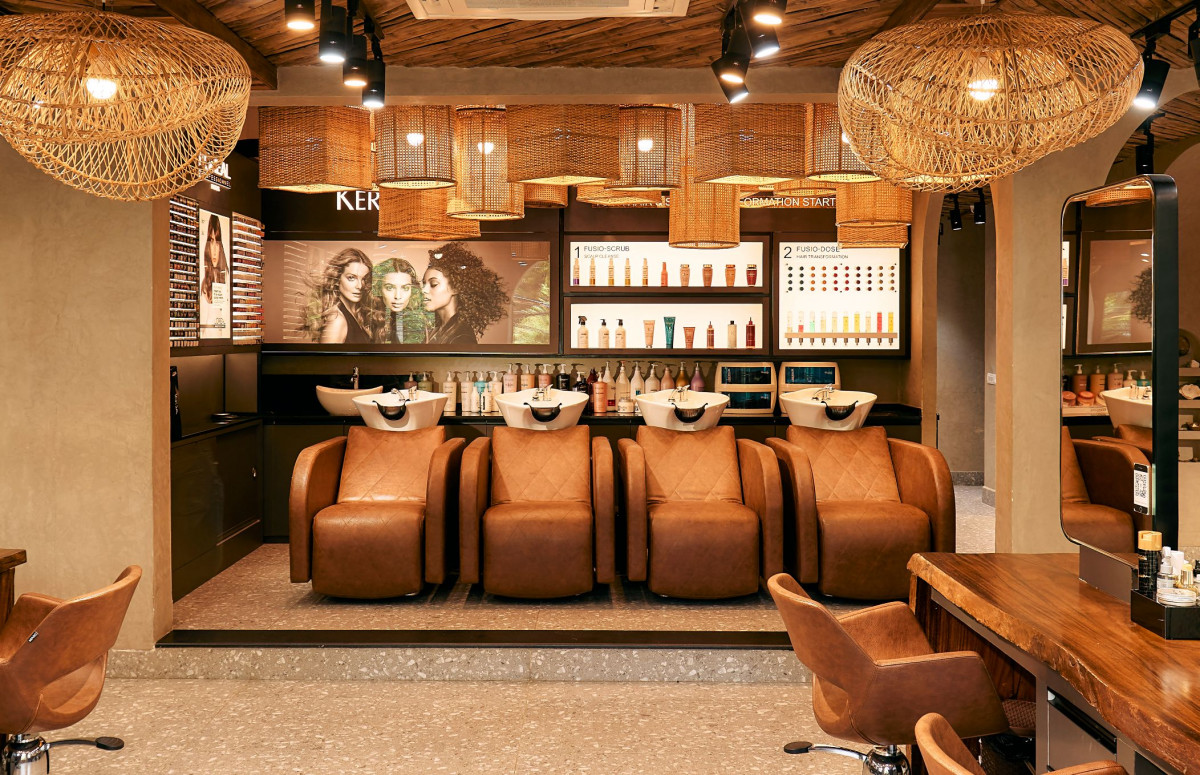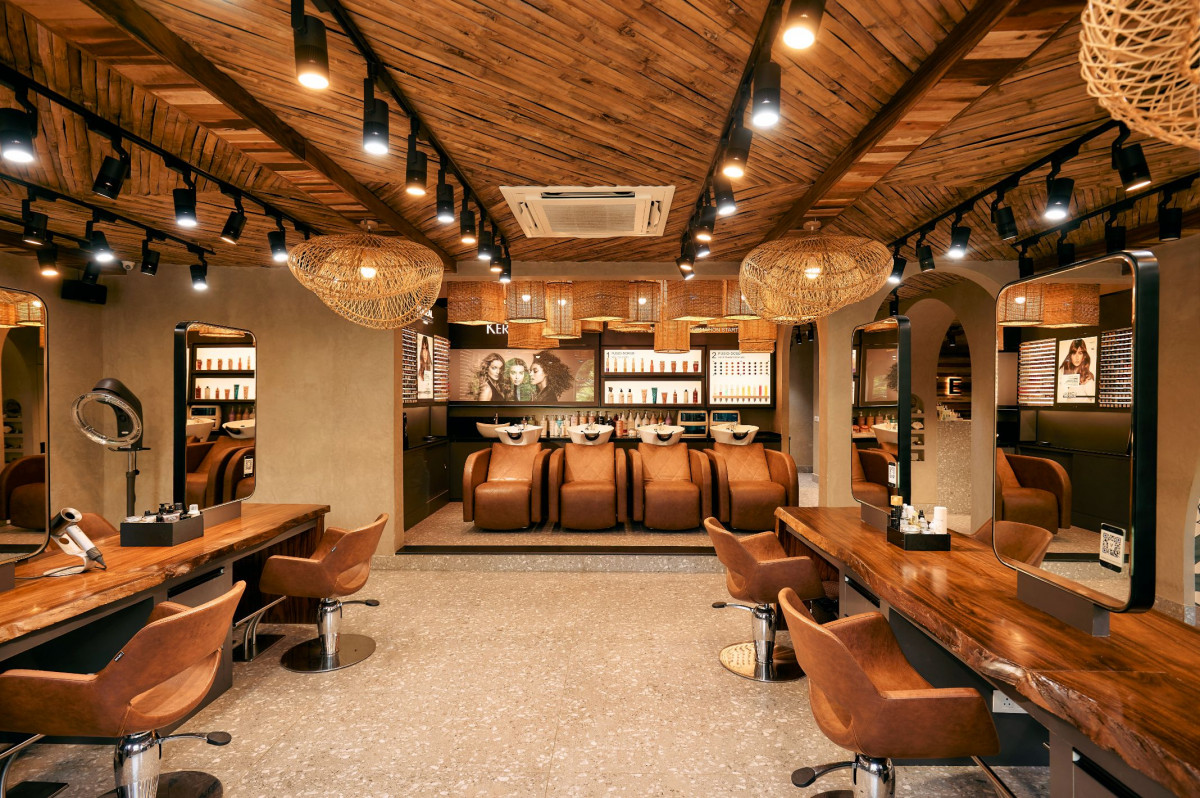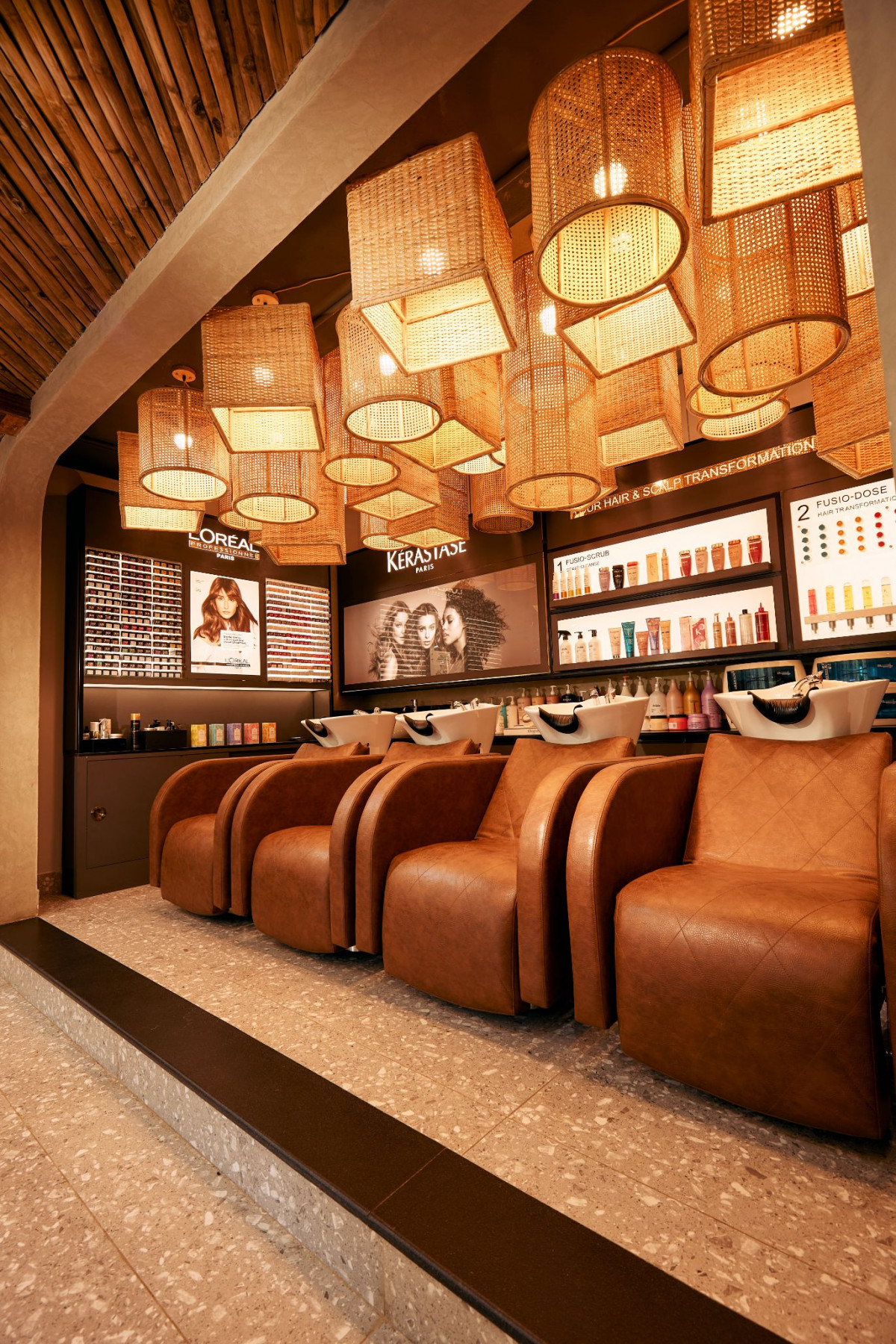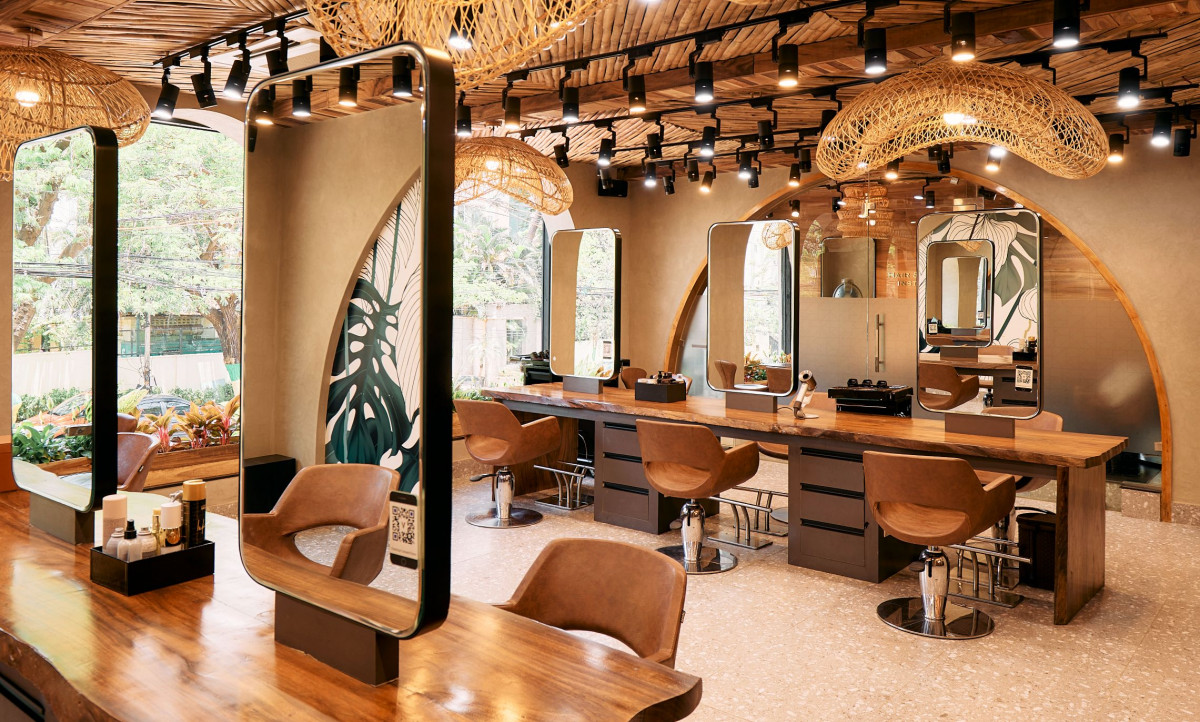 As a service-oriented retail space, functionality has been given prime importance. Appropriate allocation of services ensures a seamless flow in the salon treatments while ensuring efficient thoroughfare and easier connectivity between workstations. An Aerocon board wall, instead of conventional brick walls, helps reduce water wastage, which is rampant in the salon industry. This cost-effective technique allows for easy maintenance and future repairs. The interiors have been painted with a local, non-toxic, eco-paint for a natural look.
Also Read | Shiro Kuramata's Samba-M shines again with Ambientec at the supersalone in Milan
Efforts to create an environmentally friendly space have resulted in an indigenous, homegrown atmosphere. The asymmetrically patterned traditional Madras ceiling is made of bamboo and driftwood and has been designed by native craftsmen. Natural paint, reclaimed wood and an earthy material palette create a rustic and grounded look. The windows and openings are crowned by arch segments that reinforce the organic appeal of each space and add a traditional touch to the décor. An expansive arched mirror gives continuity to the design narrative and reflects light to brighten the ambience. In the reception area and the shampoo station, a cluster of artisanal wicker light fixtures of uneven shapes and heights are suspended from the ceiling to add depth and dimension to the décor.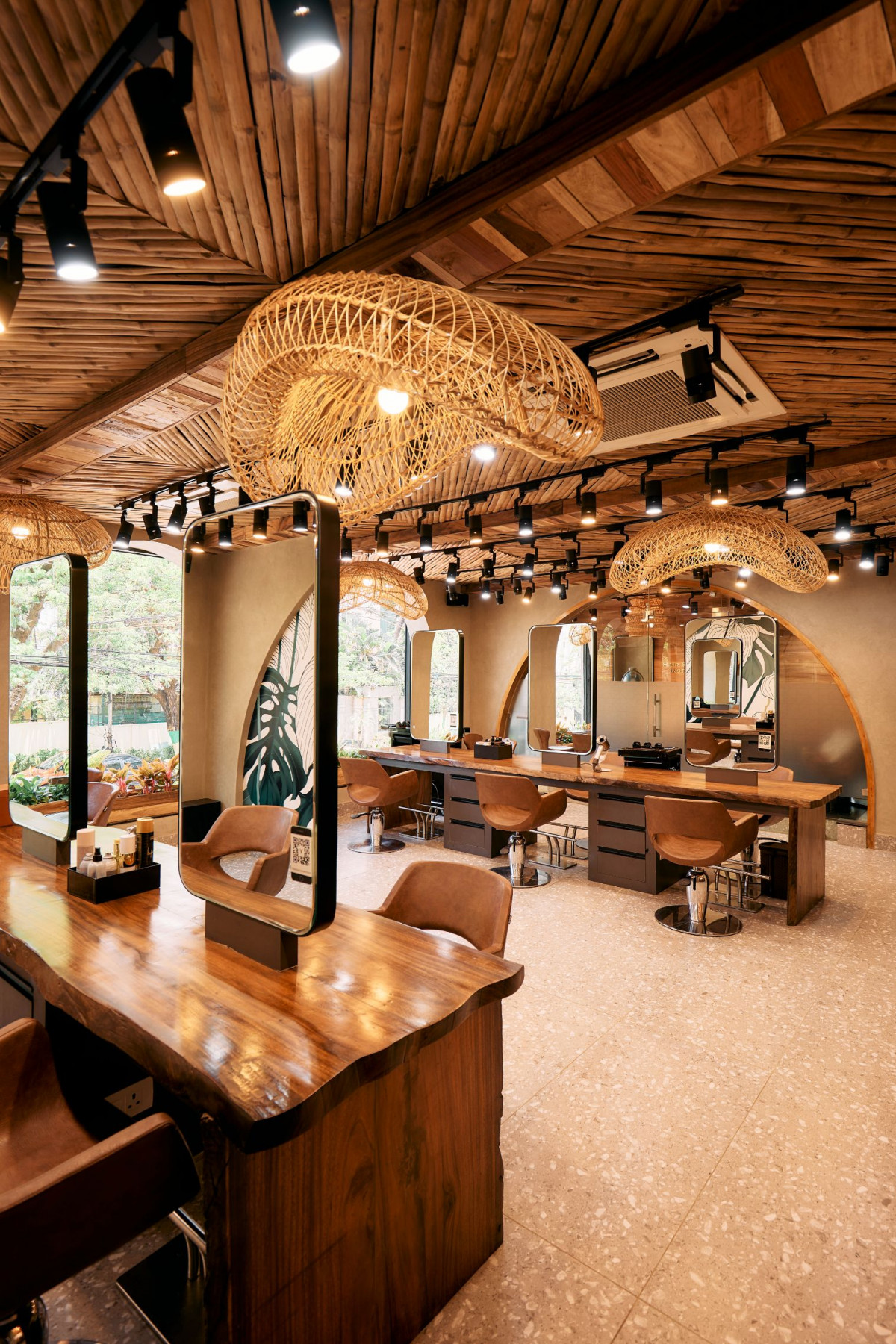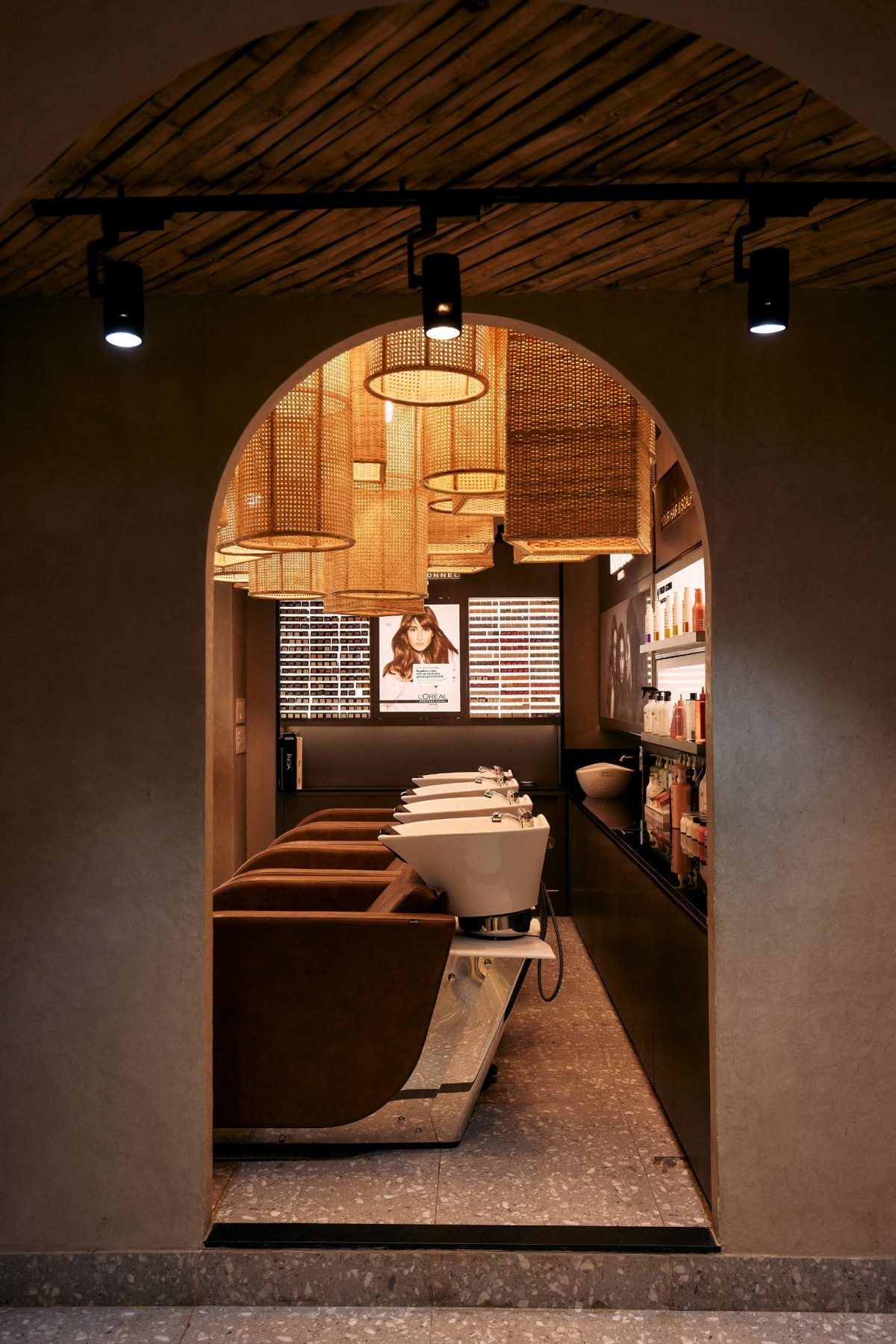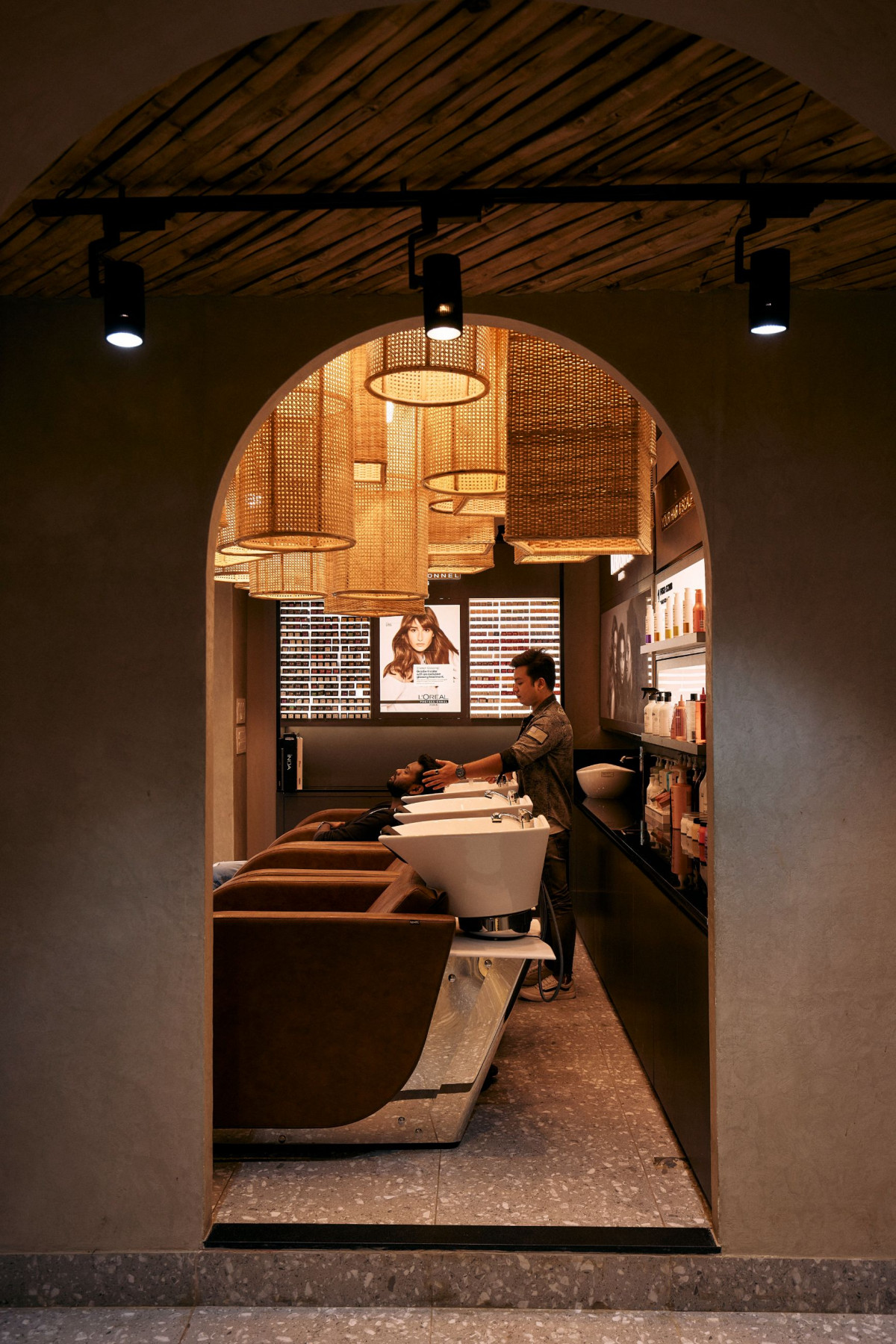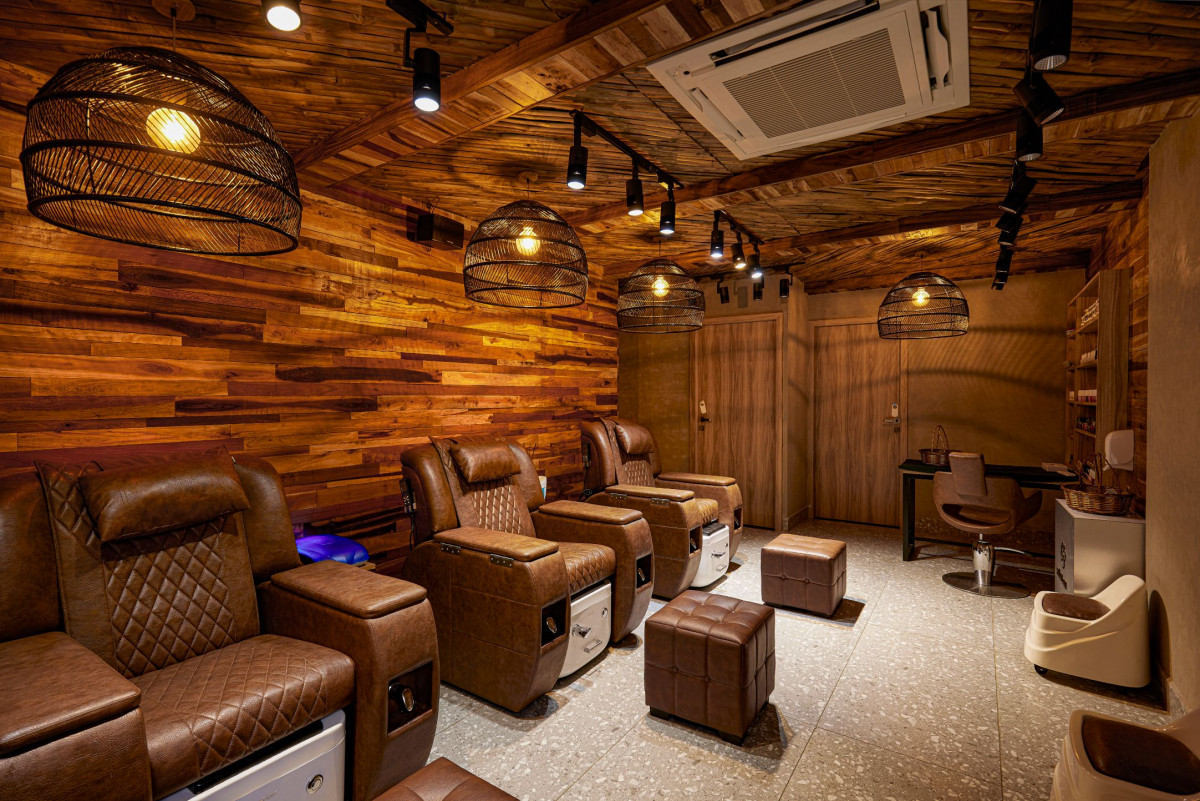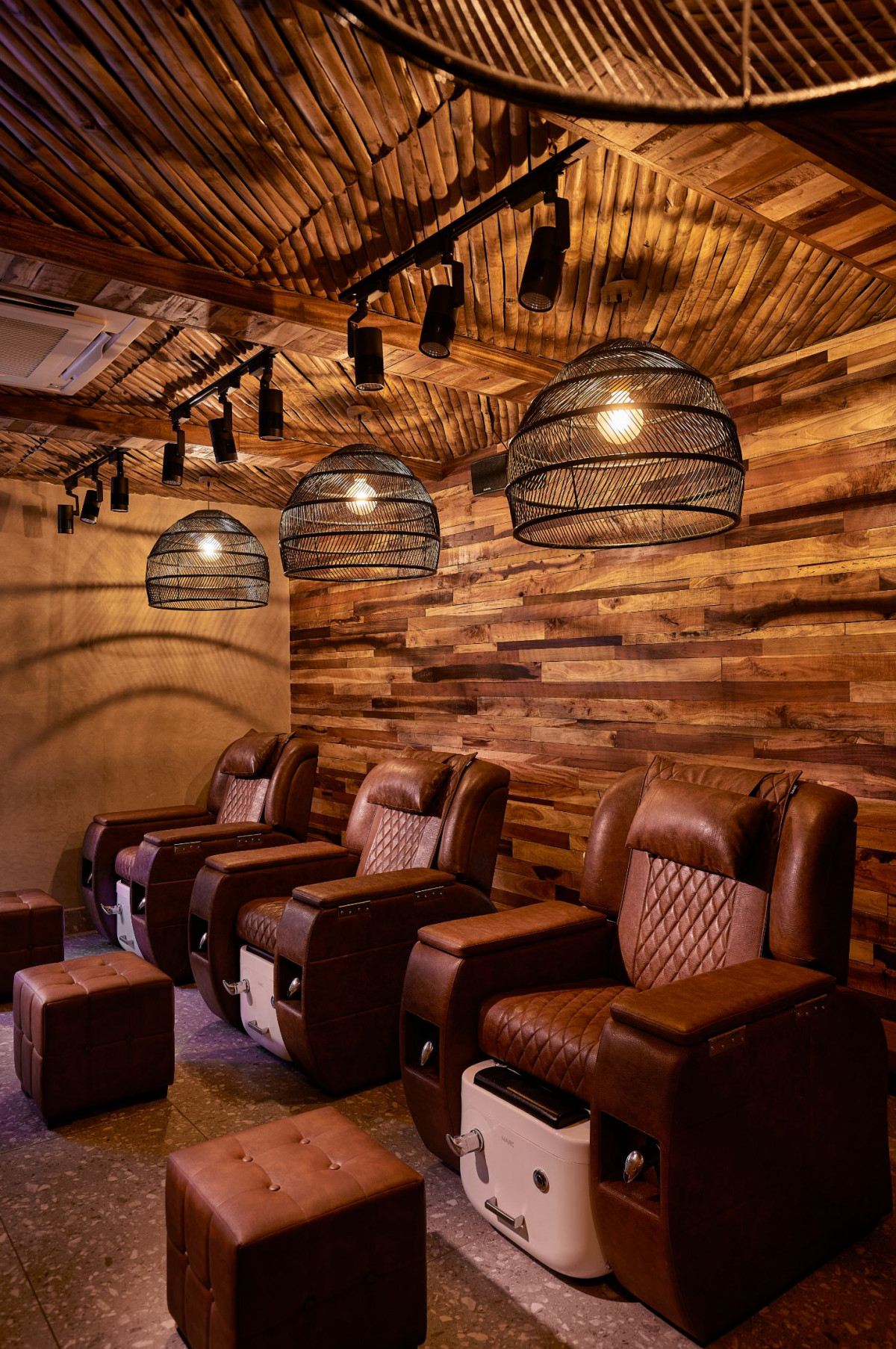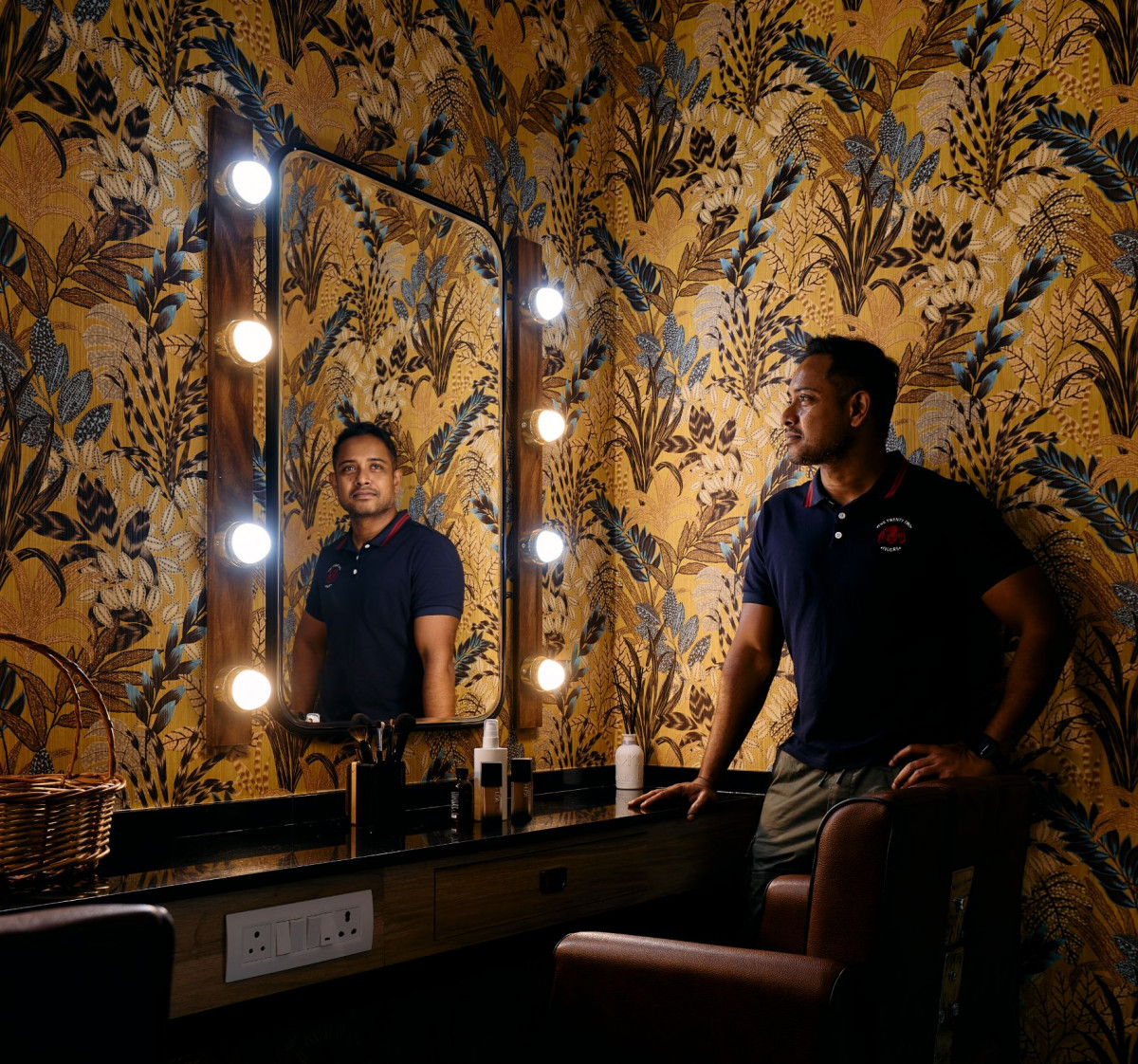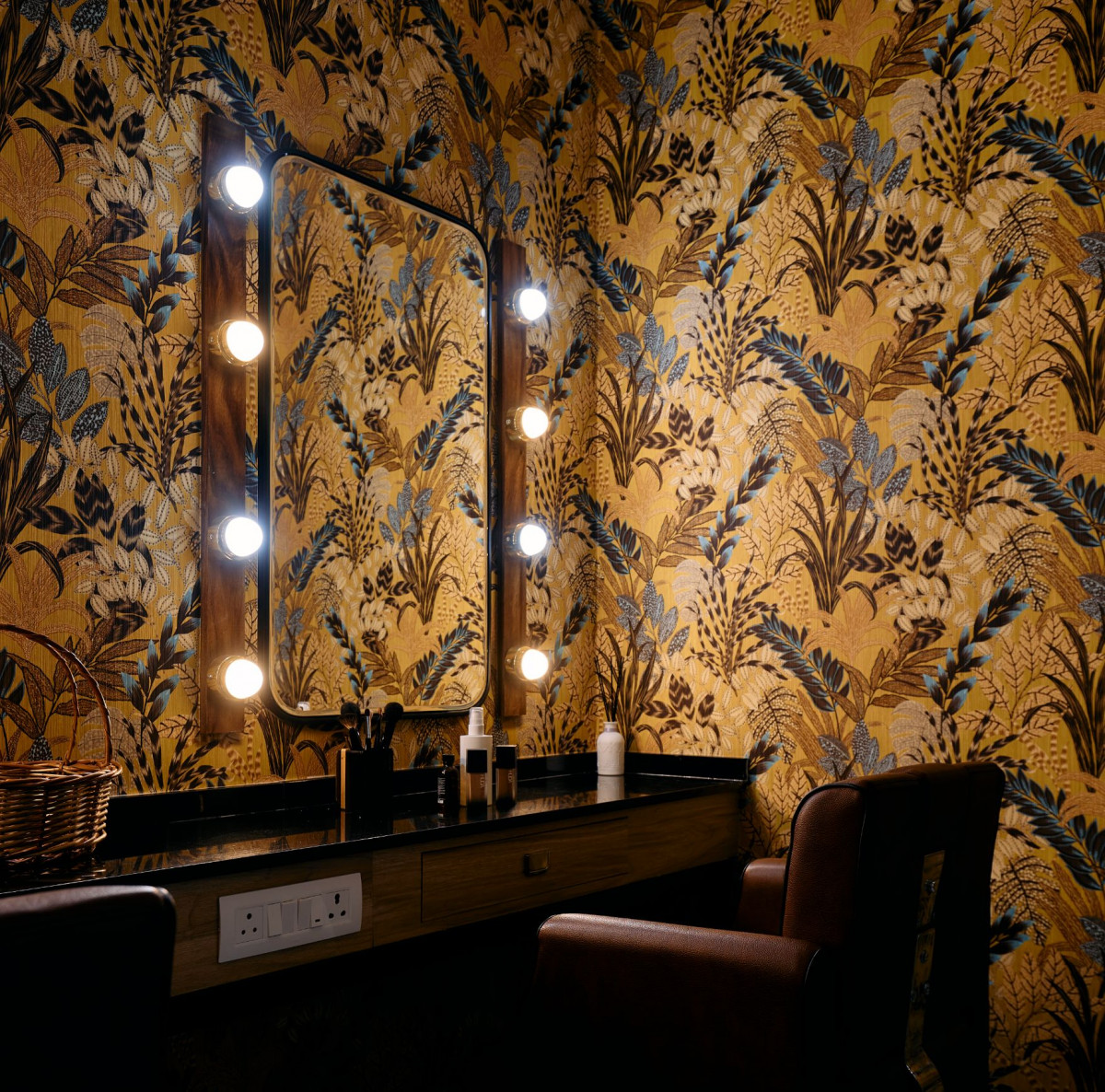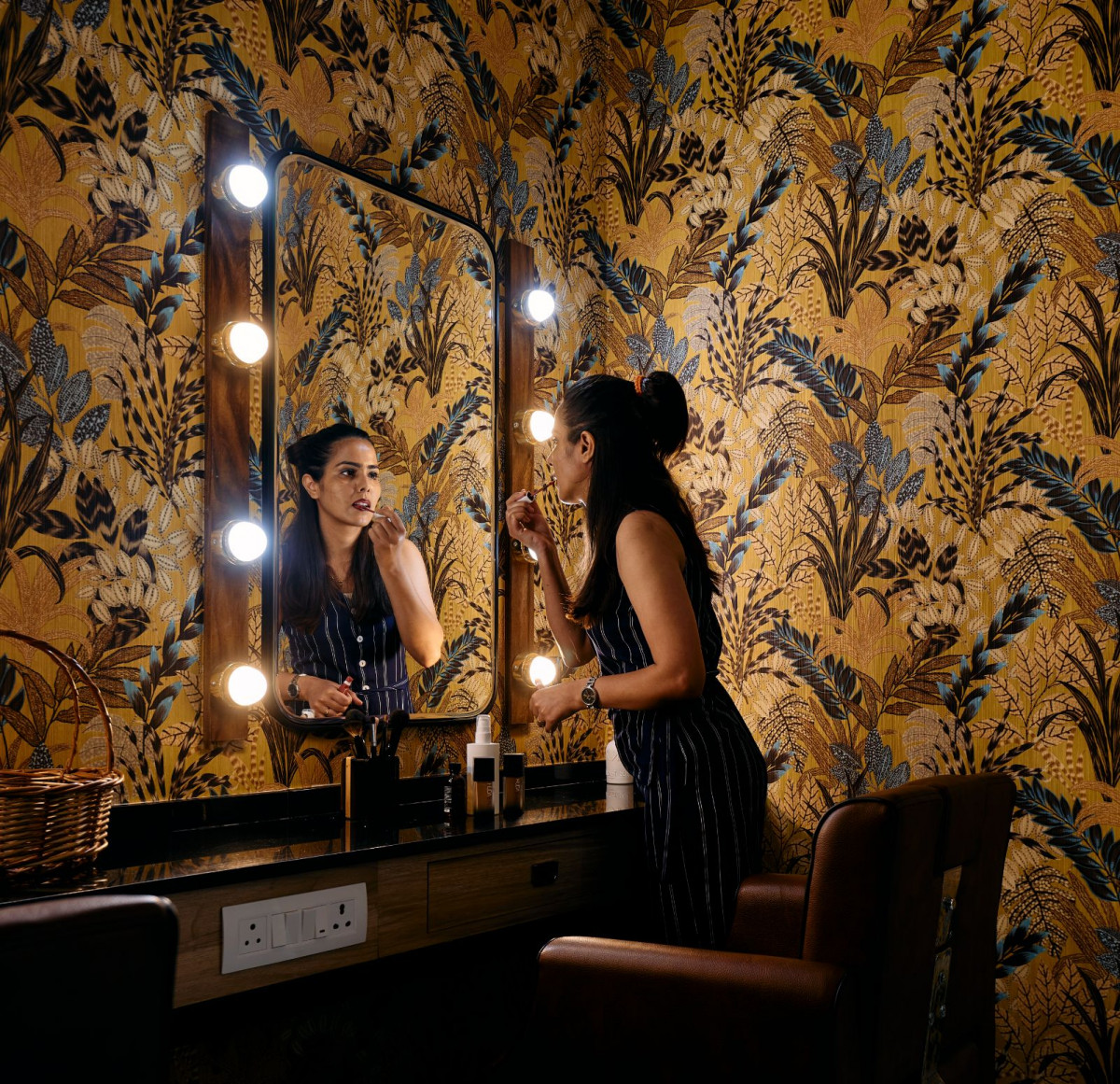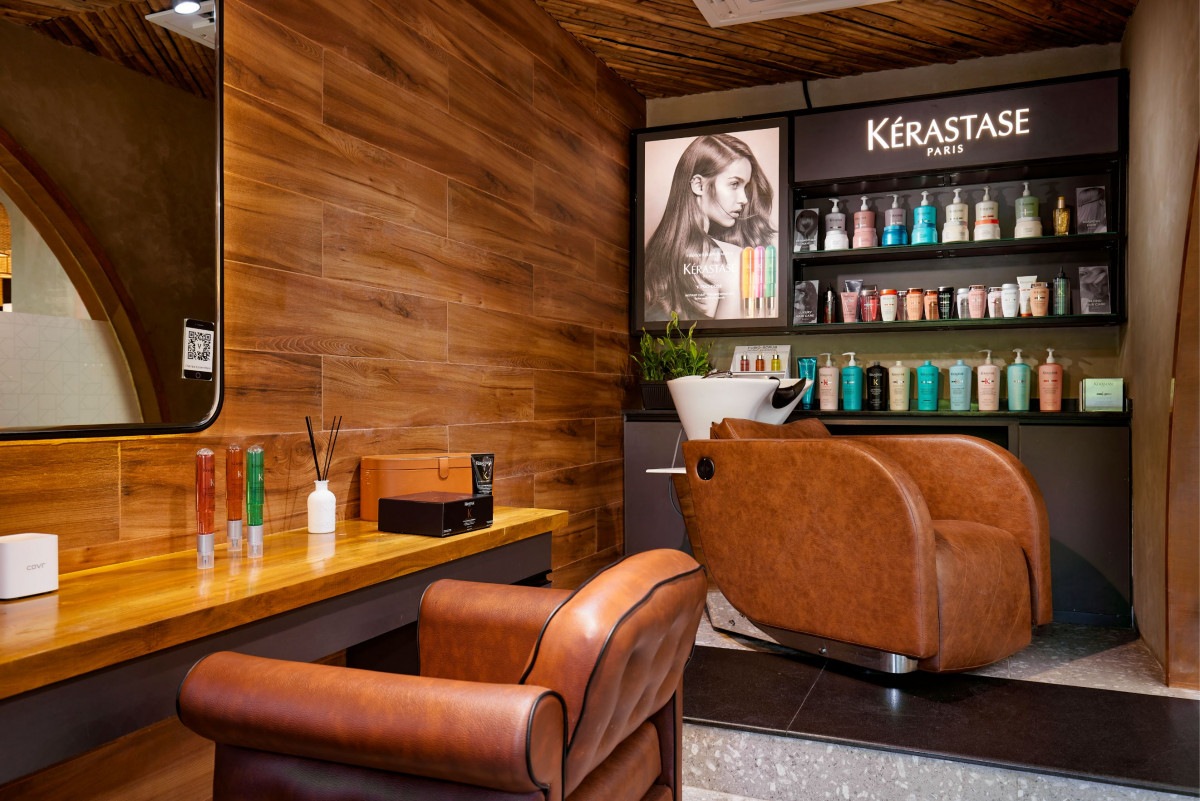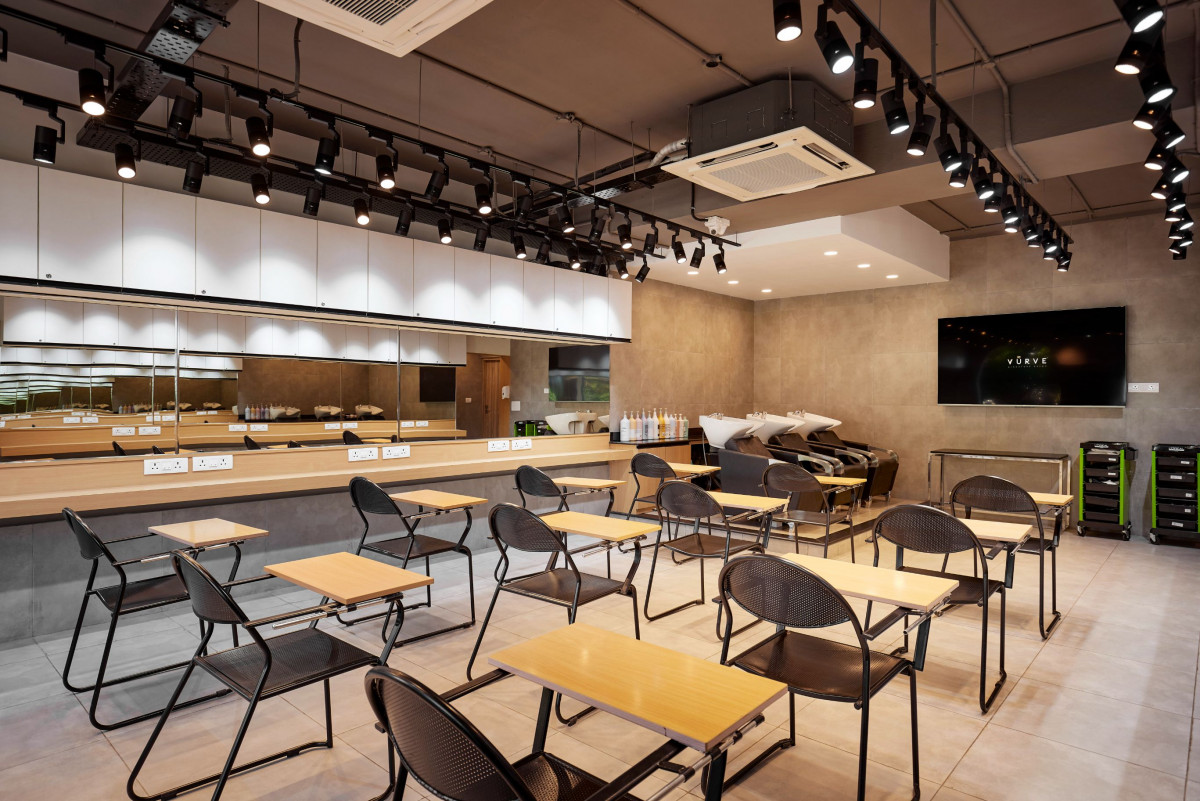 A distinctive arrangement of industrial track lights and LED light fixtures along the ceiling length add an industrial-chic twist to the rustic vocabulary of this space. In addition, using LED lights helps lower the salon's carbon footprint in the long run. The wooden salon tables, brown-toned booths, and chairs crafted with uneven shapes and natural edges, serve as a focal point against the backdrop of neutral walls. Easy to maintain, vitrified tiling imitates the patterned chip flooring and creates a cohesive look.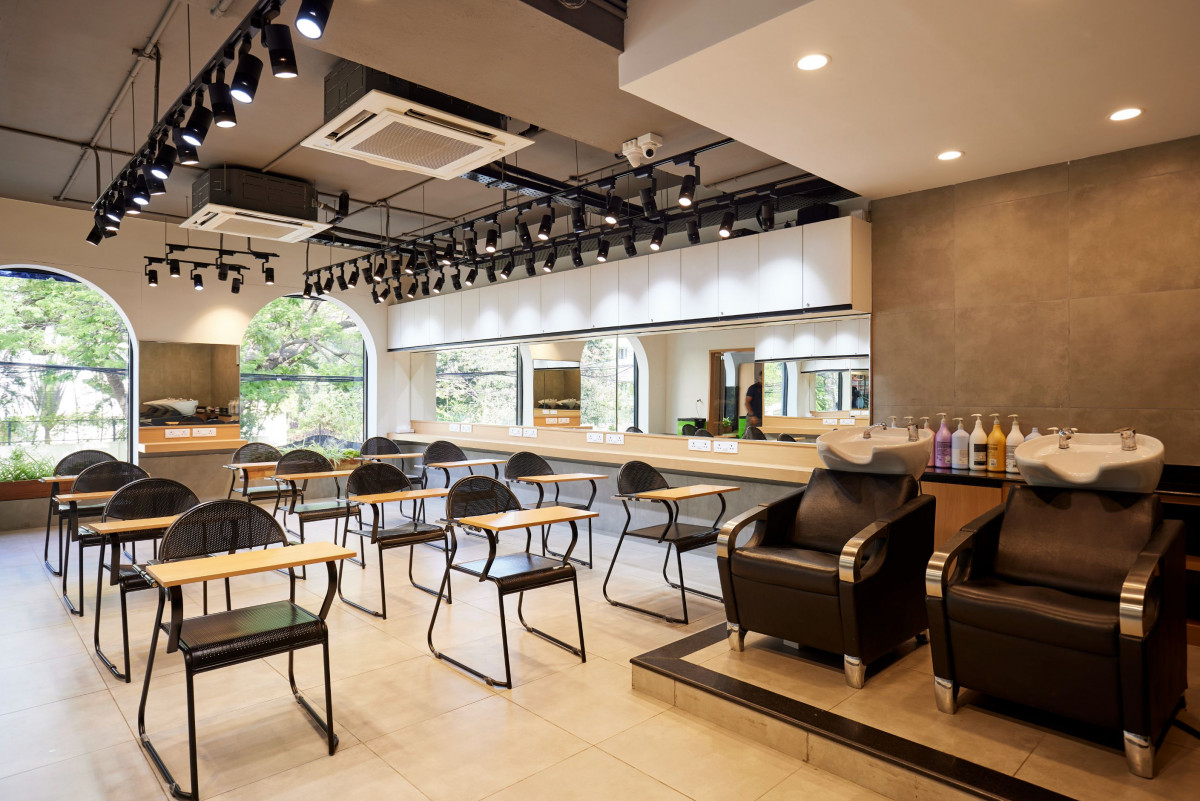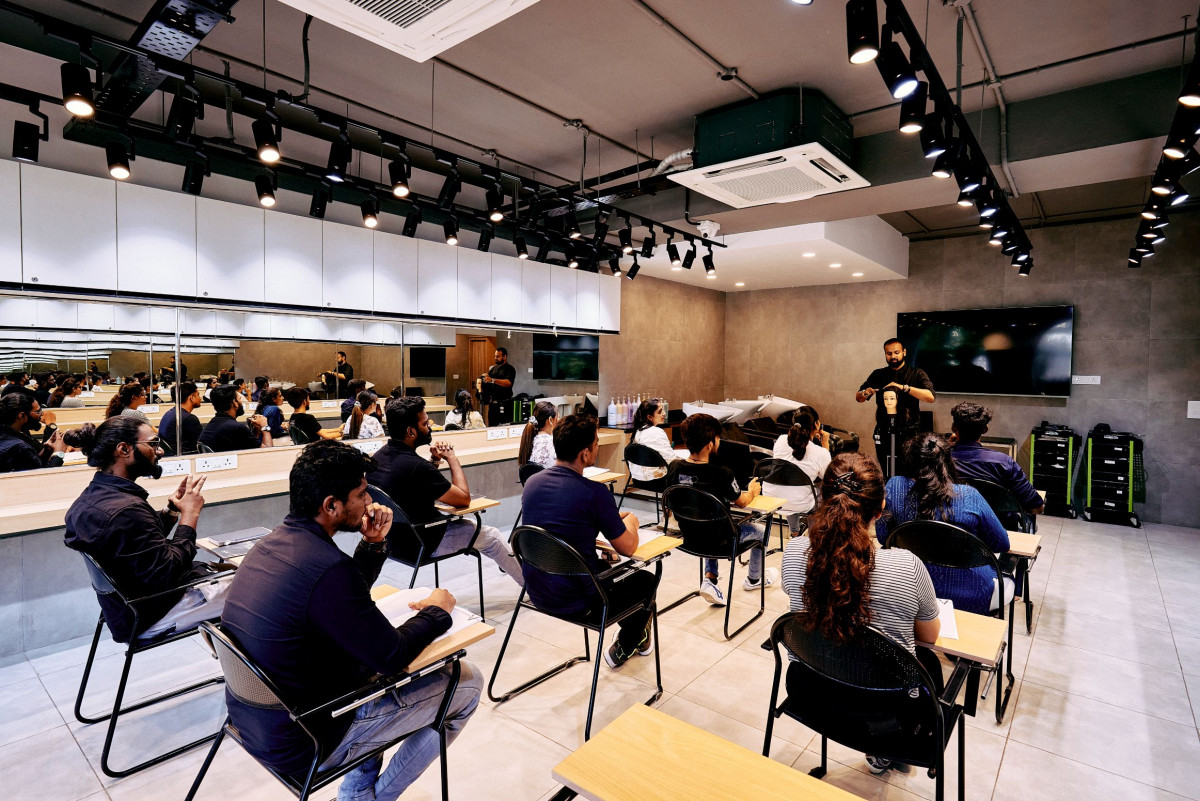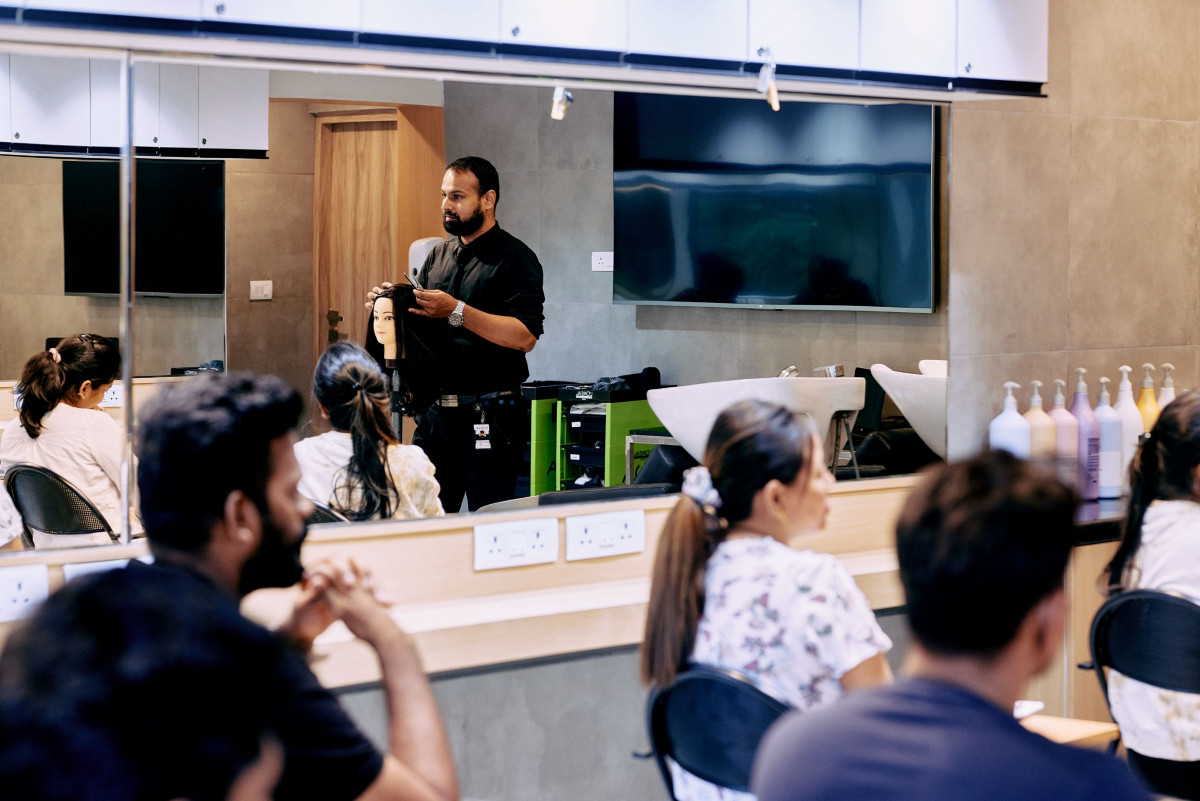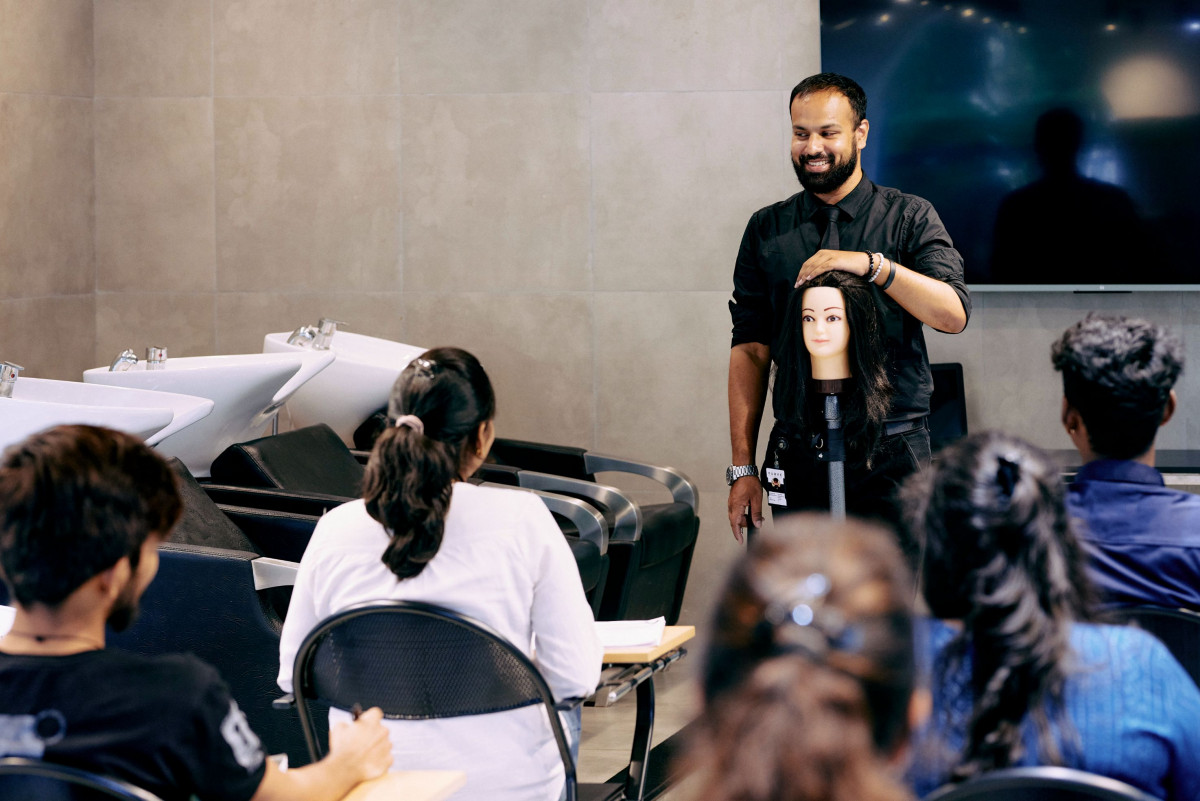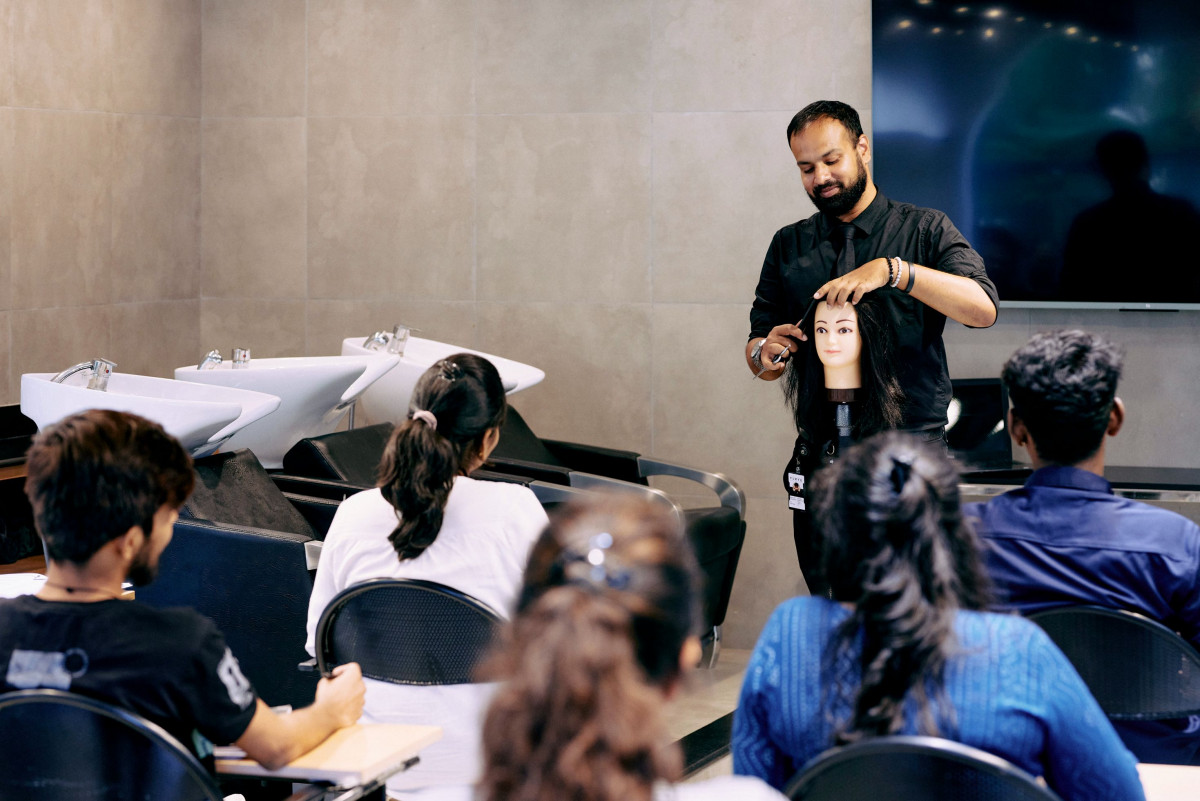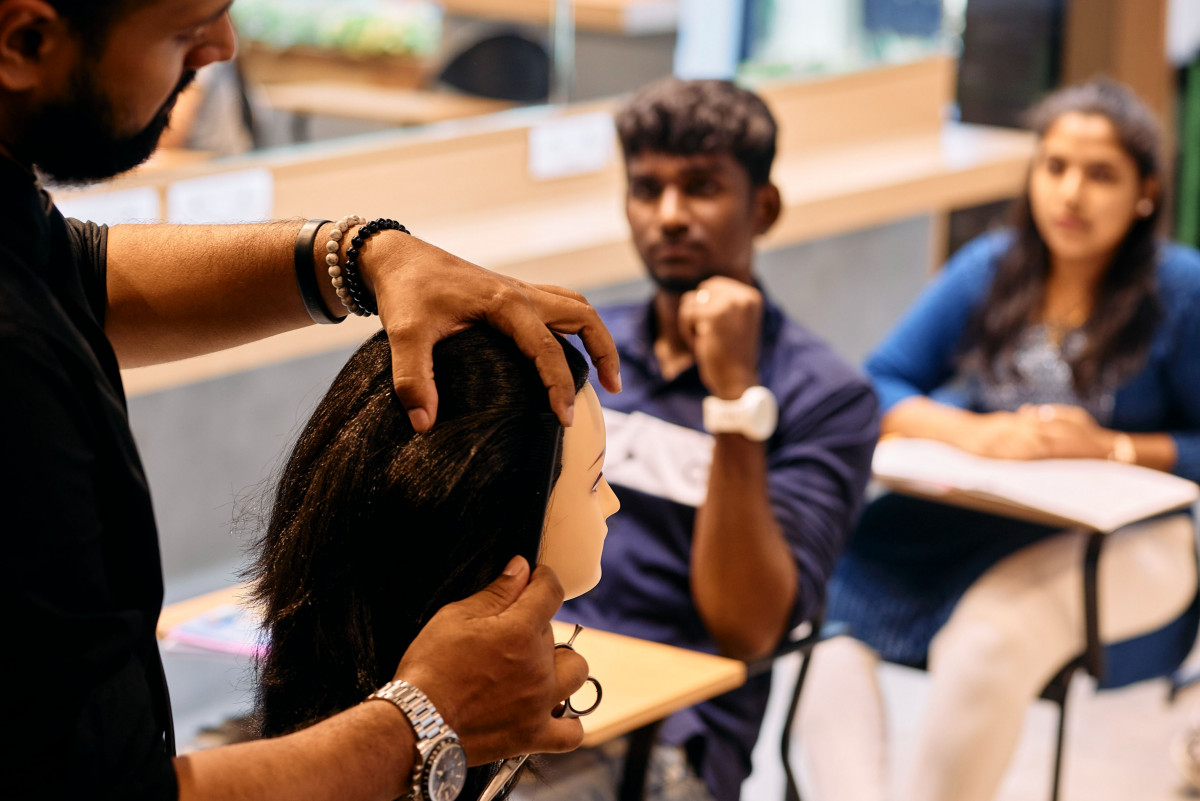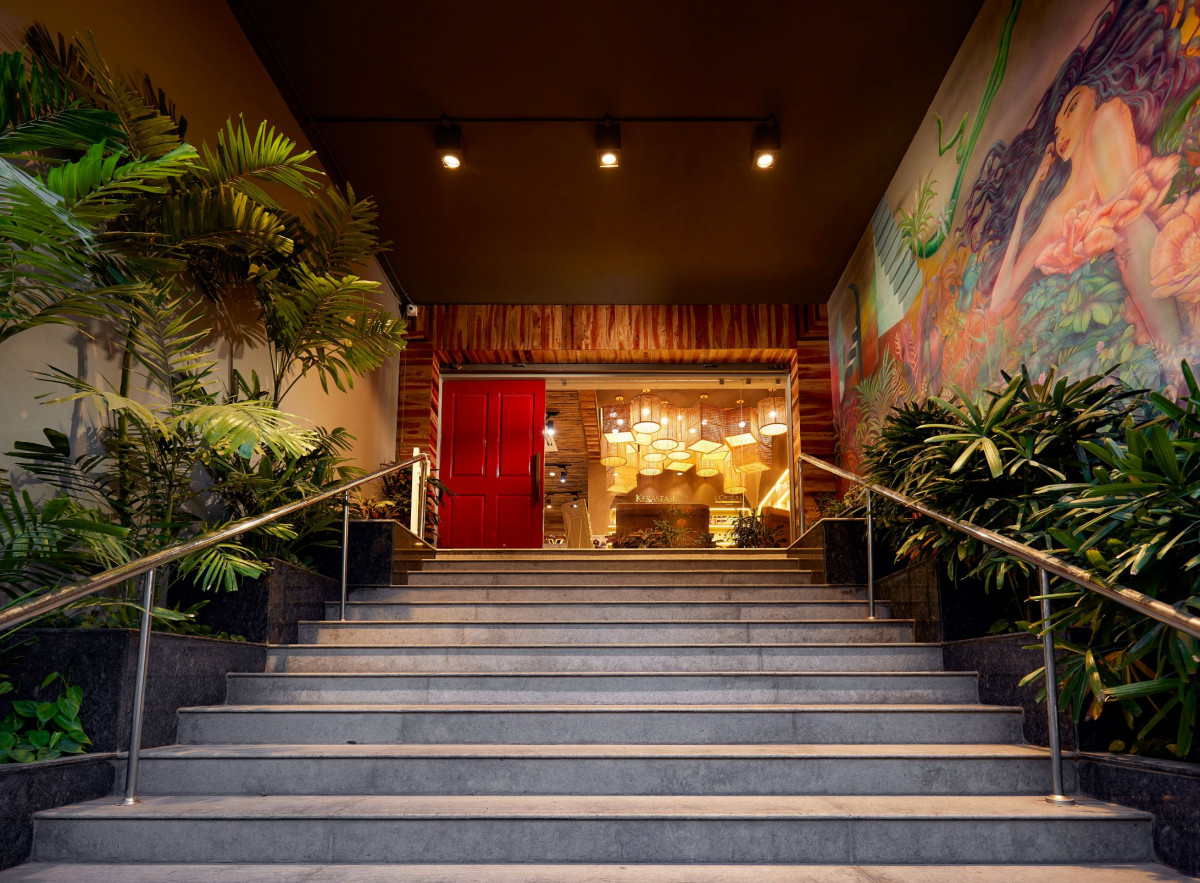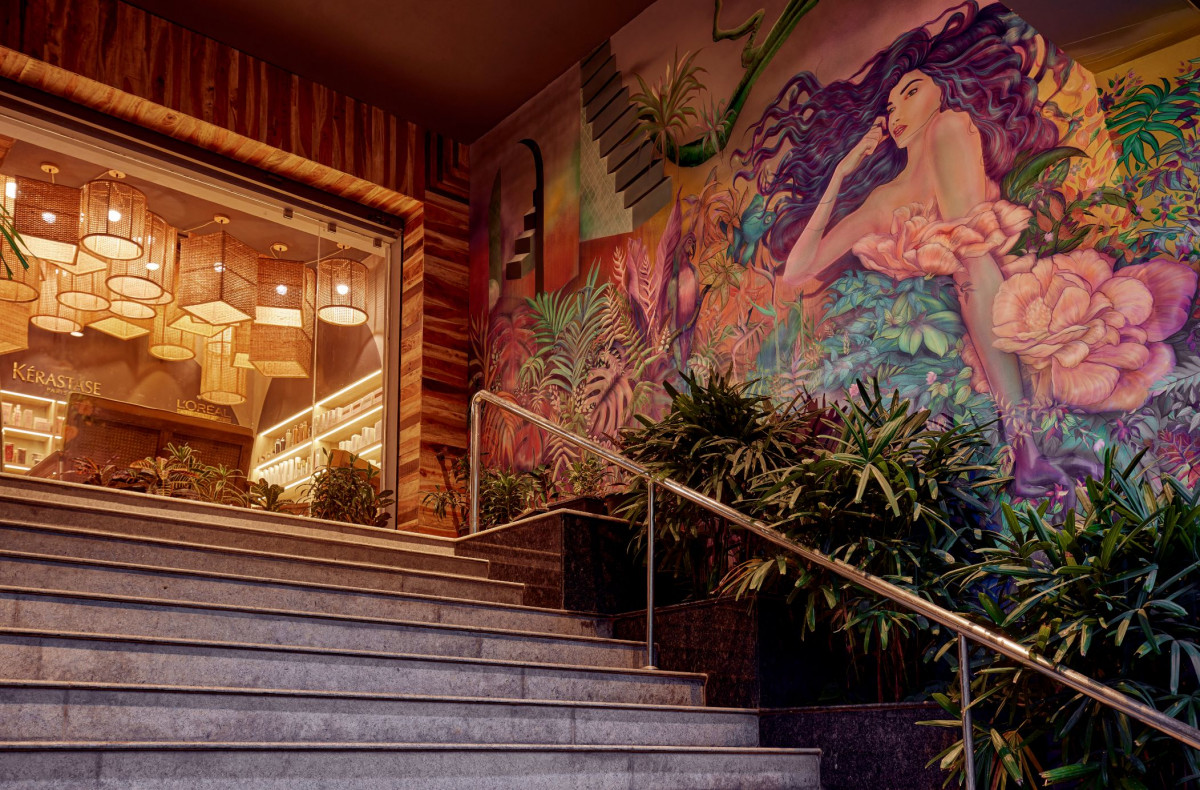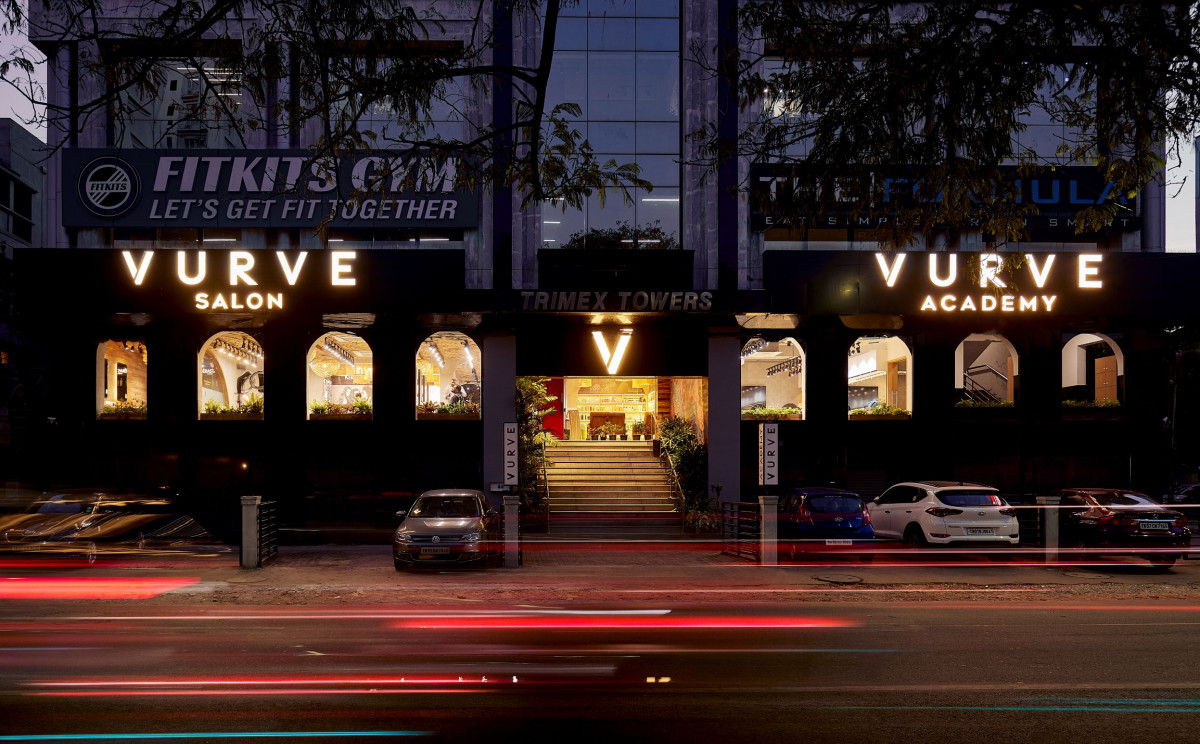 Designed for an exceptional customer experience, the Vurve Signature Salon offers a unique approach to eco-conscious retail design. Tied together by its earthiness, the space embraces the indigenous individuality of its surroundings.
Also Read: Festive Home Decor: 10 accessories you should add to your home