Brazilian artist Eduardo Srur has recently reproduced the works of renowned artists just with recycled shreds of plastic which are all picked up from his city, streets and rivers, without a single drop of paint. This work has been portrayed in his latest exhibition where he has replicated Picasso, Van Gogh, Monet and Warhol etc. with the accumulation of plastic waste to raise concern amongst people about the environment.
About this work, he has said that these creations will remain forever in the history of mankind and so will the plastic which have been dumped into nature since forever. Eduardo's show named "Natureza Plástica" ('Plastic Nature') will soon premiere in the second phase of 2021 in Sao Paulo.
Also Read | 6 Unique ideas to make your dull and dark room look bright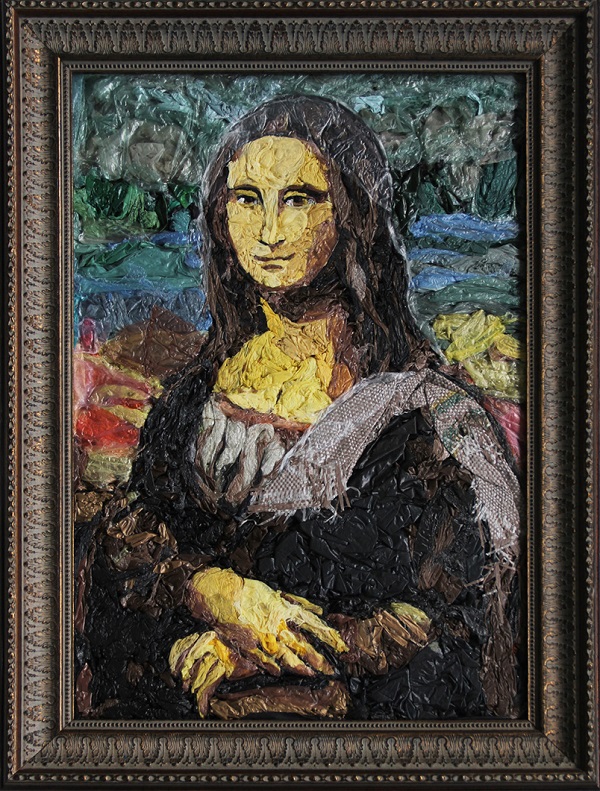 Apart from creating this wonderful and thoughtful work of art, he has also worked hard to protect the environment, done enormous installations in different public places of Sao Paulo and around the city's highly polluted rivers.
Also Read | 7 Creative ways to revamp your outdoor space and impress your guests
This idea of creating art with plastic came to his mind during the ongoing pandemic, where he swapped his paint brushes for tweezers and started working with coloured plastic through holes in a board to create different images.
Lastly, the brilliant artist said that plastic is constantly impacting our lives and causing adverse effects on the environment. So, this time, he has created something with no paint or glue and just used bits of plastic bags that create the entire image.
Also Read | 7 Budget design ideas to make your home vibrant and sexy