The Holiday-Inn Express Hotels (HIEX) by Studio IV, in collaboration with Samhi Hotels, are spread across 14 cities in India. In 2018, Studio IV took on the challenge of designing and renovating 10 HIEX hotels within a year. This was a pan-Indian project comprising over 1500 rooms.
This venture was conceptualised to leverage the tremendous untapped potential in mid-scale, medium-sized hotels. By providing best-in-class facilities with the flexibility of space and value to customers, this undertaking set a benchmark in the hospitality industry, transforming the brand itself. The sheer magnitude and pace of renovation and design, combined with innovative technological integration in the infrastructure, achieved flexibility in the spaces. This led to the fabrication of a new product which has stood the test of time.
"The HIEX Portfolio is the most audacious conversion programme the hotel sector has ever seen."
- Ashish Jakhanwala, Chairman, Managing Director and CEO, Samhi Hotels
Crafting each hotel was governed primarily by its site conditions, inspired by existing natural and built environments. The hotels boast of modern yet warm luxurious spaces, providing each user with the comfort of a retreat.
Each HIEX Hotel develops around two main focal areas which characterise and encompass specific elements, thereby elevating the experience of the traveller. The Great Room, a multi-functional lobby space at HIEX Hotels, is the heart of the structure where a guest's experience begins. It creates a seamless affair from check-in to dining and gathering to work meetings. Versatility and functionality have been key strategies in developing the spatial qualities of the Great Room, creating a seamless, comfortable and warm palette for the guests.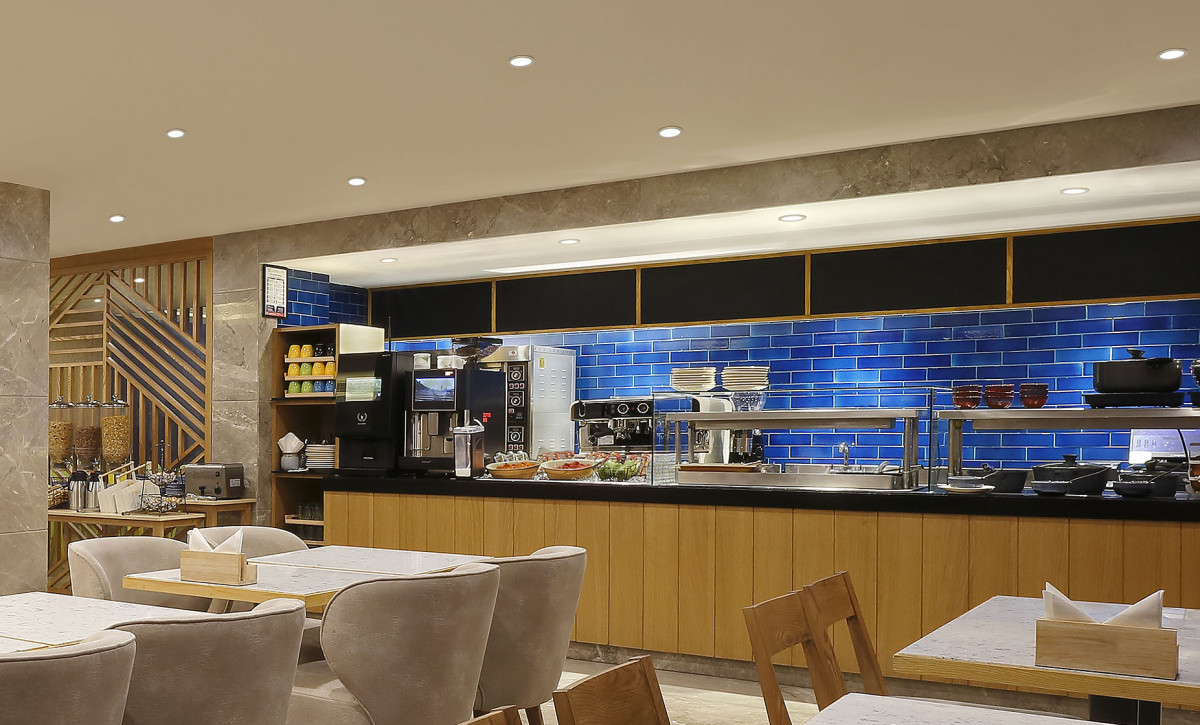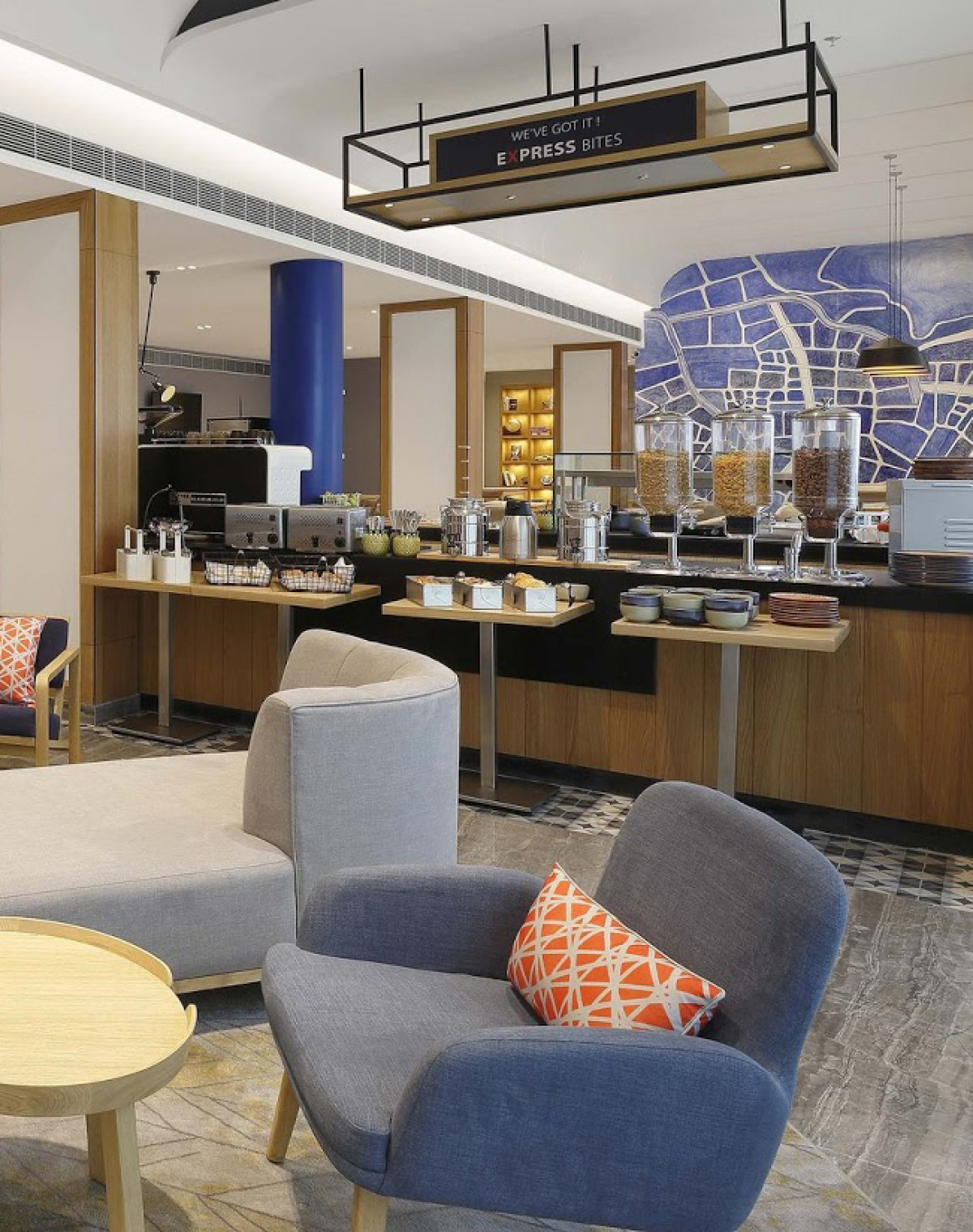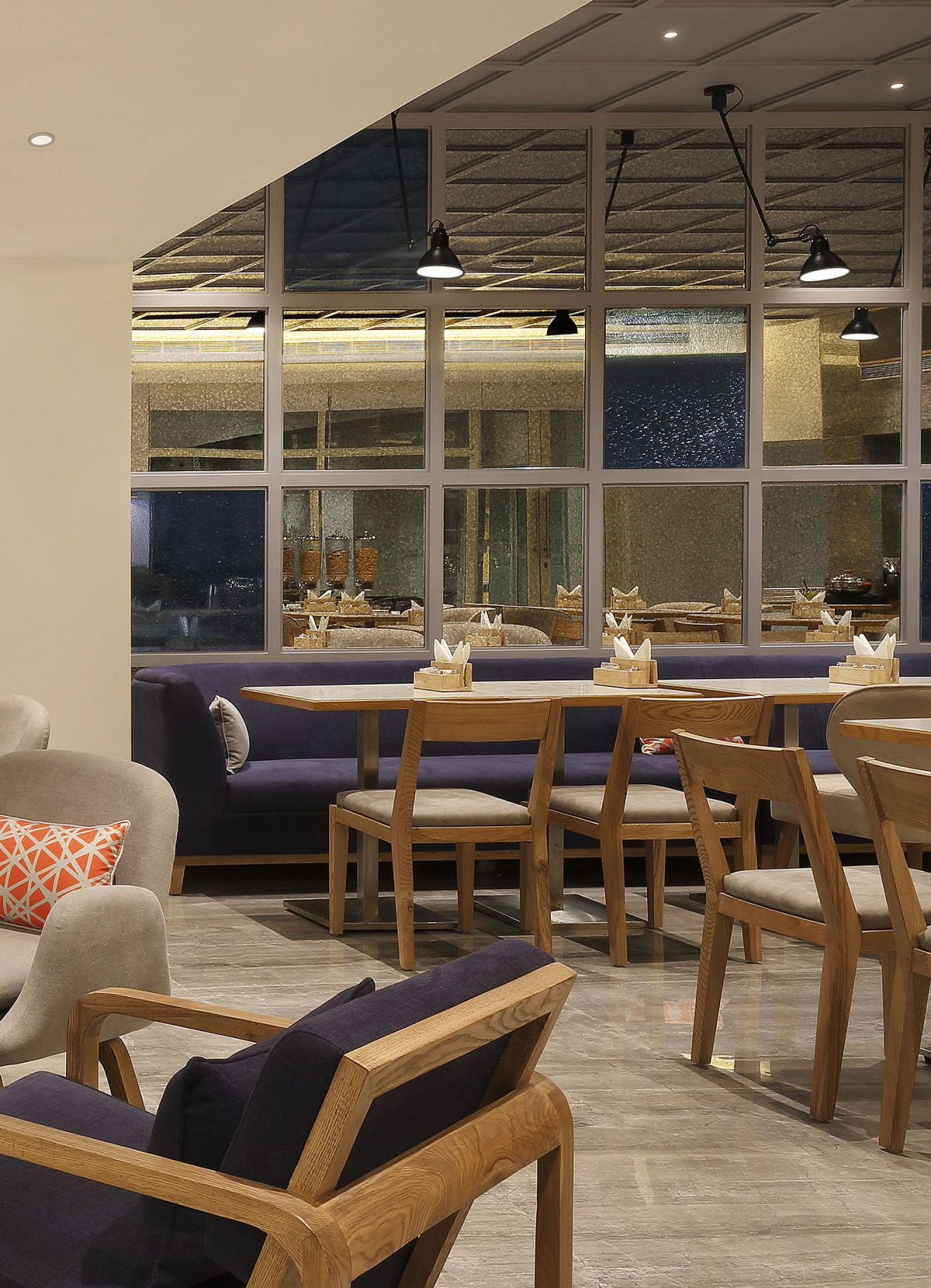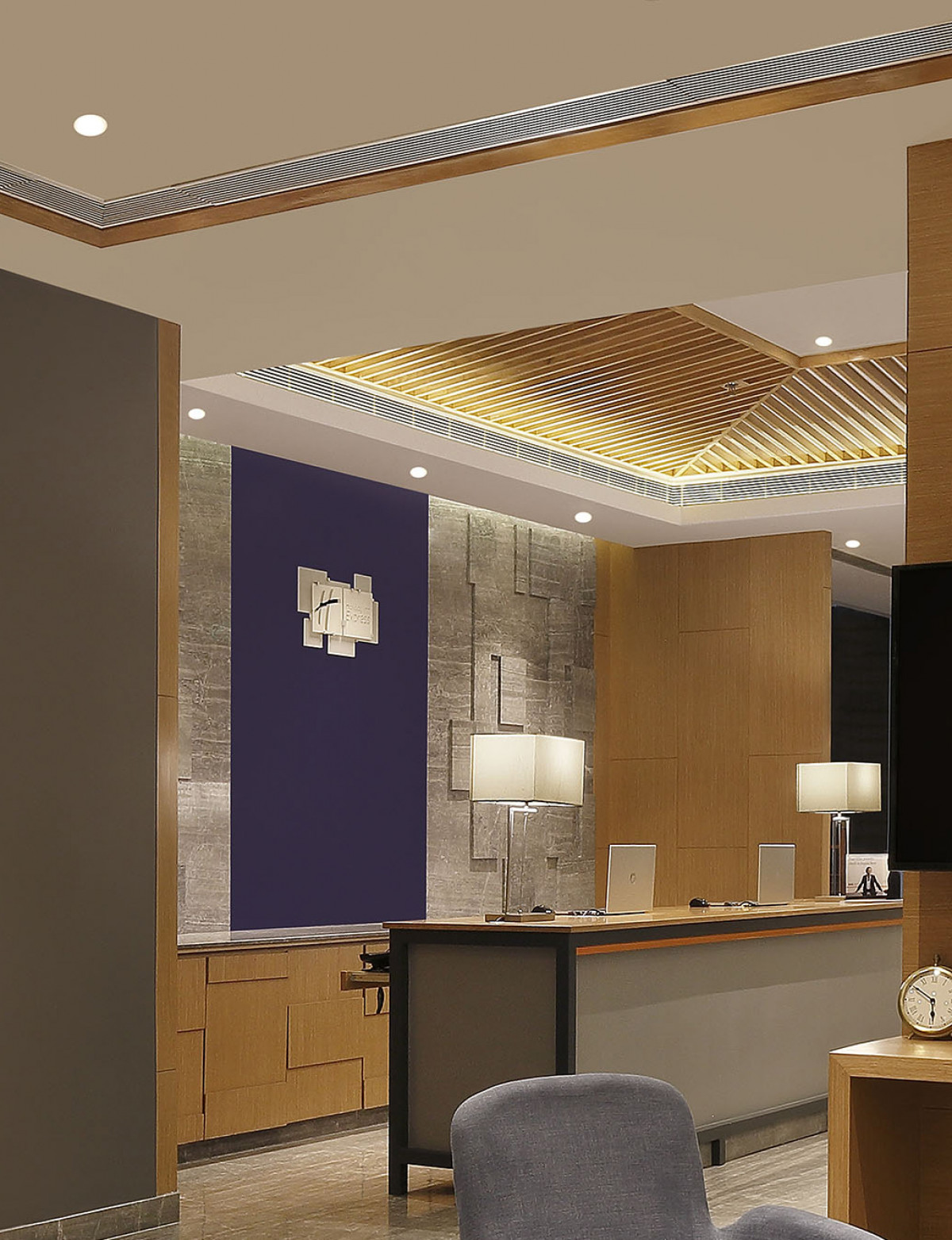 This seamless lobby entails a story for the traveller to discover by reading through exciting details with a pop that resonates with the story of the city itself. The spaces are enveloped in a way that makes it a gathering hub while offering personal space to conduct small meetings. Furthermore, the communal tables with in-built charging points, eclectic shelving reminiscent of a residence, quiet corner sittings coupled with vintage salvaged accessories, a high-low seating mix, and quirky lights, all lend a whimsical yet smart and sophisticated vibe.
"The overall aim of the design was to make the guests feel welcome into a residential scale hotel, by creating a warm and engaging vibe."
- Vandana Saxena, Principal Architect, Studio IV
Vandana also highlights how the transformation of bedrooms was truly a revolutionary intervention for everyone, entailing how size doesn't define the experience.
The guest room dethrones the rest as the main focal points of the hotels. The 14 sq. m room surpasses and revolutionises industry standards, and to emerge with such a concept was an interesting challenge undertaken by Studio IV. This was achieved by reorganising the room layout around critical elements — a plush bed, a large TV, spacious toilets, and other amenities. The room was decluttered of all the noise and ornamentations, resulting in a smart, cosy, comfortable room that is value-driven.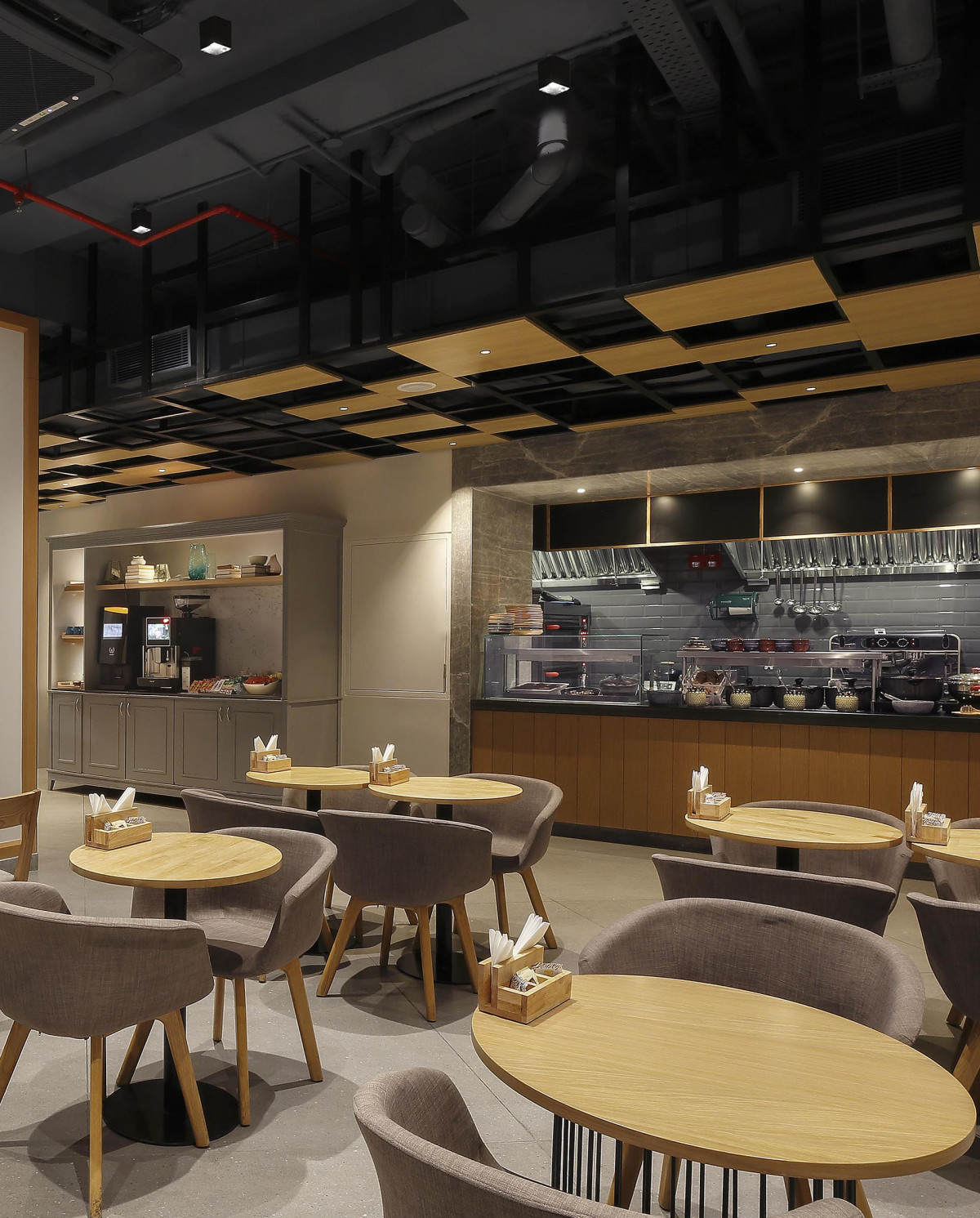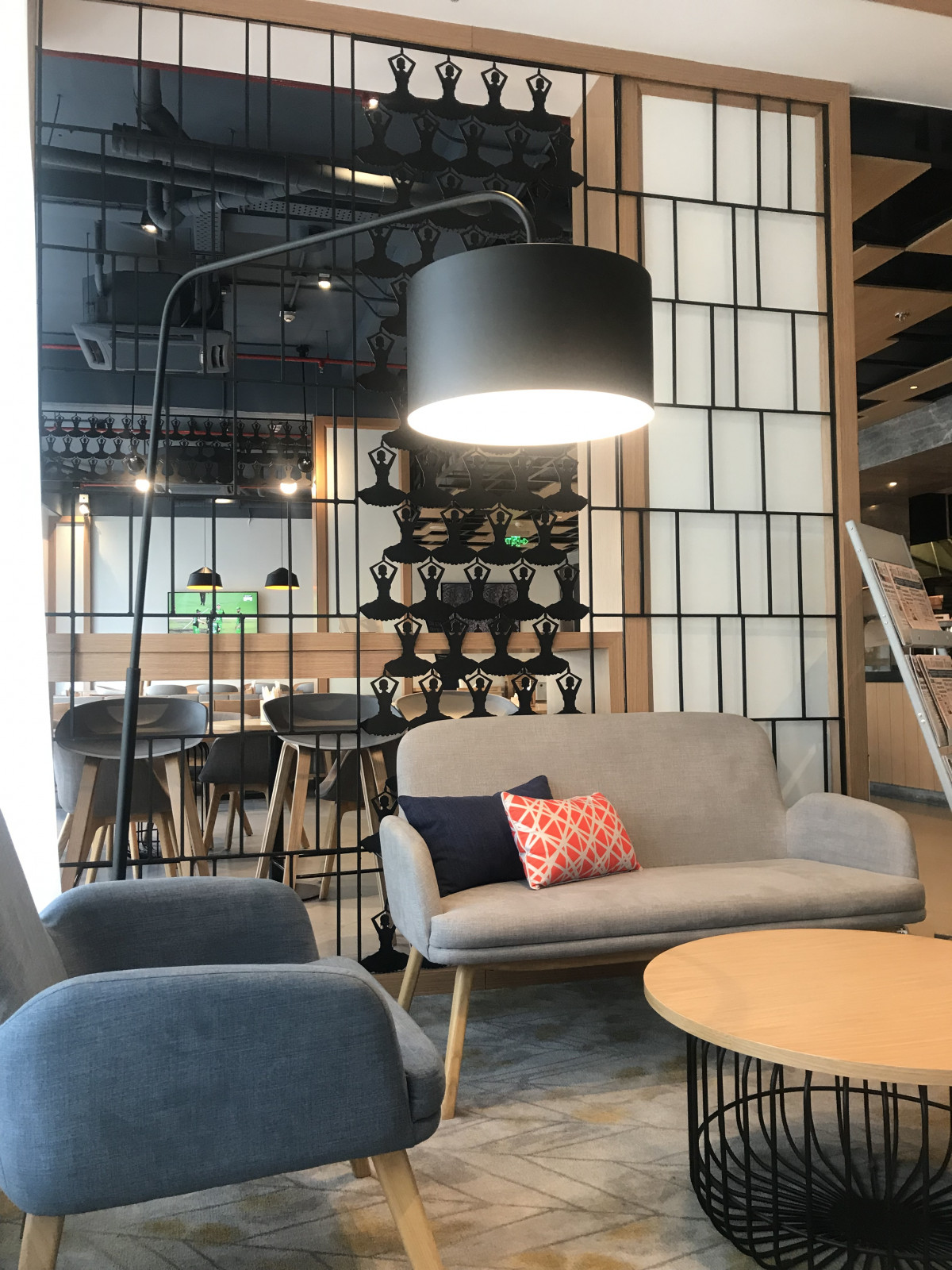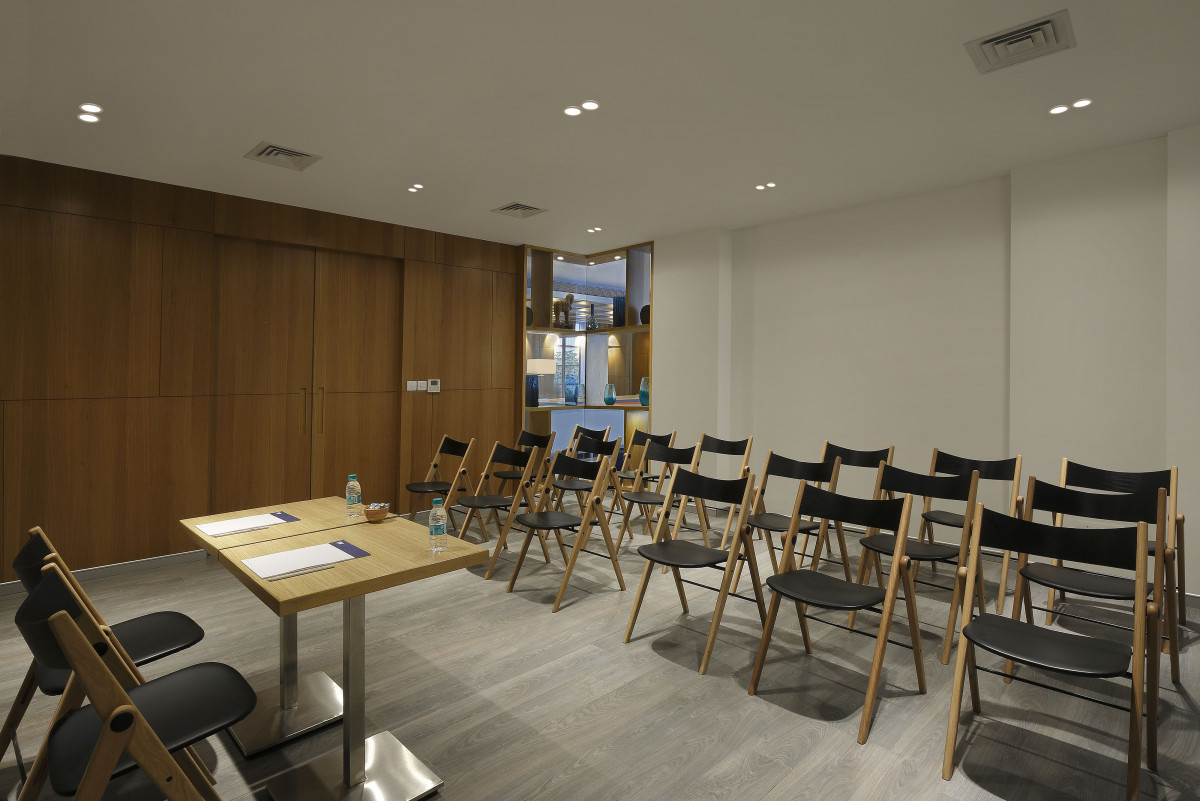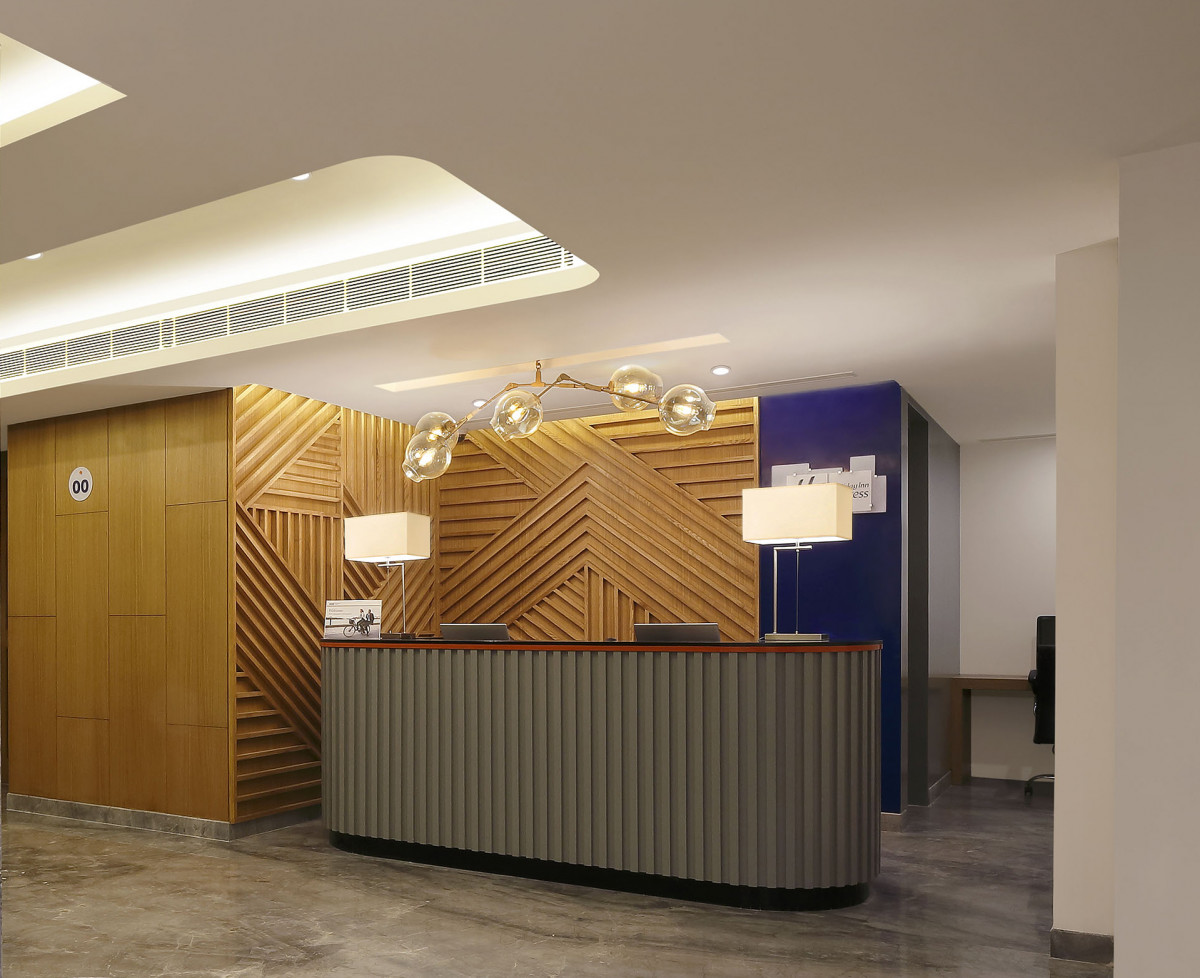 The room is built using an earthy palette, interspersed with hints of young energetic elements. To create a sophisticated and visually large space, rich neutral textural elements like natural oak wood, grey linen fabrics, white marble stone top ledges, textured wallpapers and rich upholstery have been used. Art has been reinterpreted in the room through a custom-designed patterned blue carpet, wallpaper and runner, and through custom lights and chairs with accents in orange and blue. Priority has been given to smart detailing, where objects become multi-functional in nature to prevent visual clutter.
The Holiday Inn Express Portfolio demonstrates how small details can make a huge difference. Each hotel keeps its guests at the forefront of its product and service philosophy. They effortlessly fulfil and, in some cases, surpass the expectations of their young guests who travel for leisure. Holiday Inn Express Portfolio truly offers its customers more than they are looking for.