The Mary Budden Estate is located in a cosy corner of the Kumaon region in Uttarakhand. The estate sits on five serene acres of land, perched at almost 8,000 ft. above sea level. Lovingly restored for a comfortable and elegant living, it still retains its original charm. Being situated in the core-zone of the Binsar Wildlife Sanctuary, it offers a perfect balance of seclusion and privacy.
Also Read: 7 Simple steps to Declutter your Work Space
Mary Budden Estate provides a glimpse into living within a Himalayan forest and offers one of the few opportunities to stay within a sanctuary. This charming homestay is sprawled across five acres of pristine forest land. It runs on solar power, has a rain water harvesting system in place and a garden that brims over with fresh organic produce.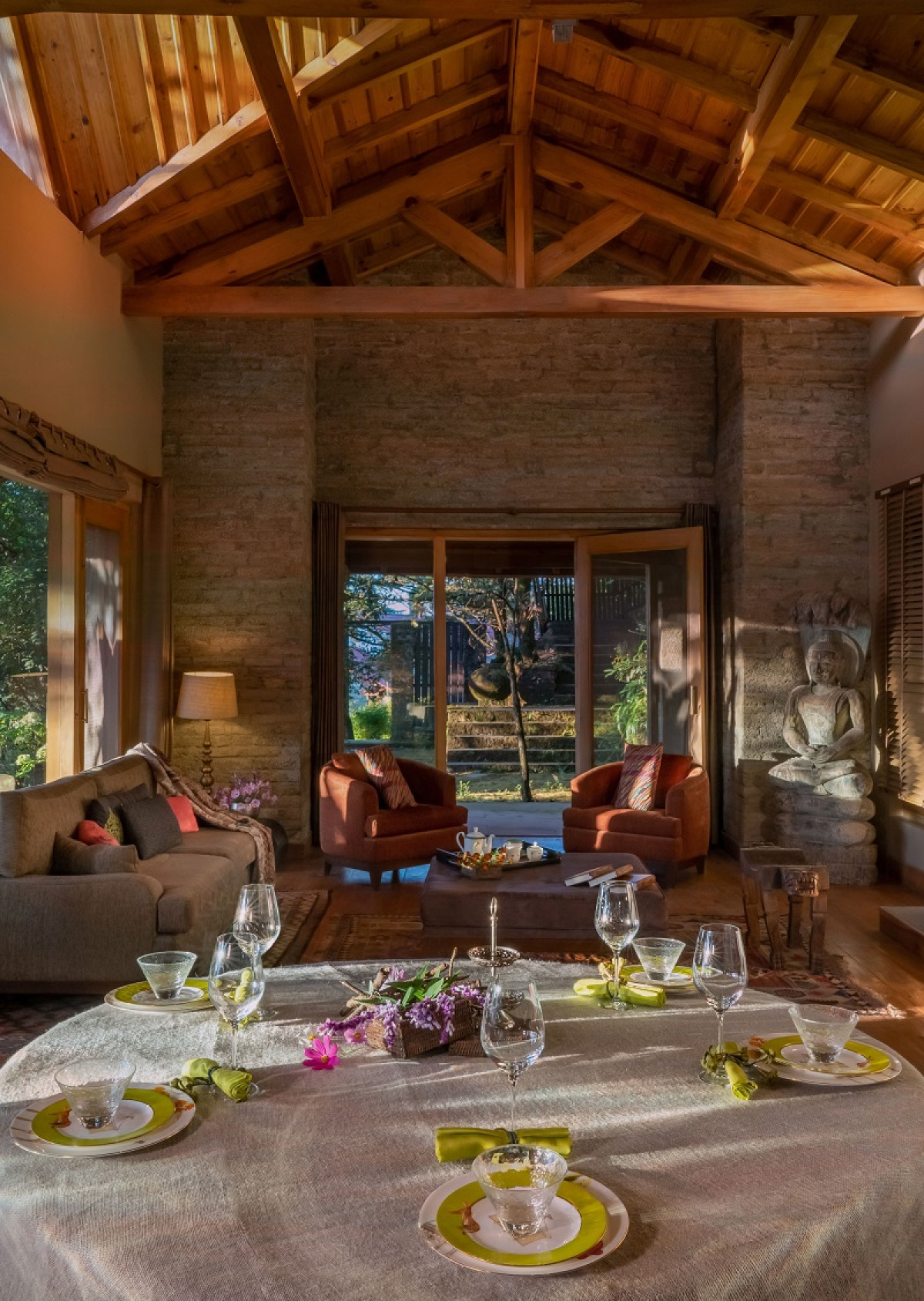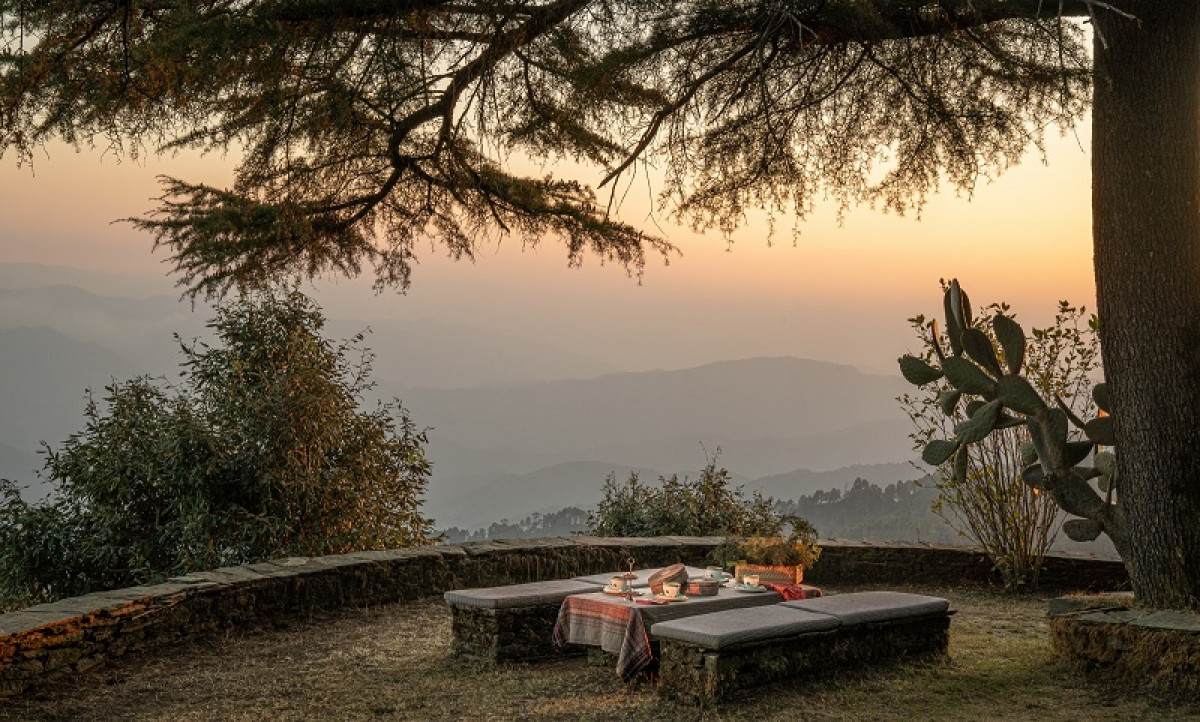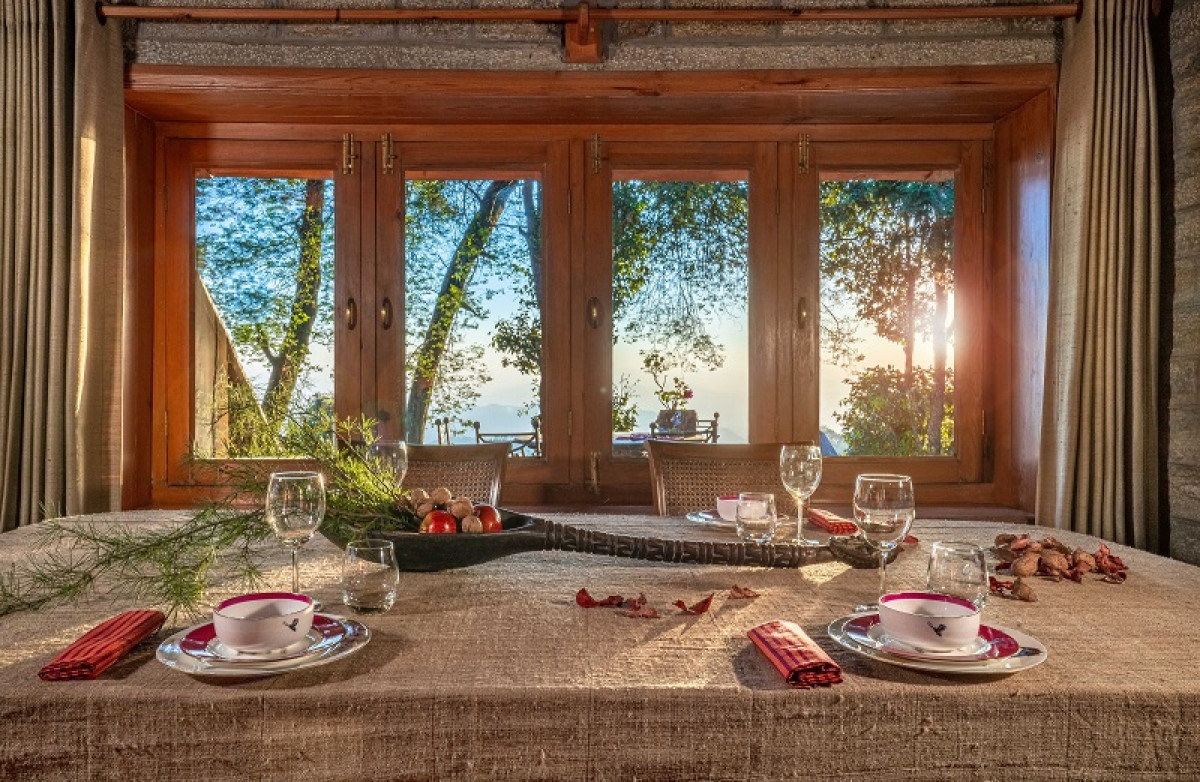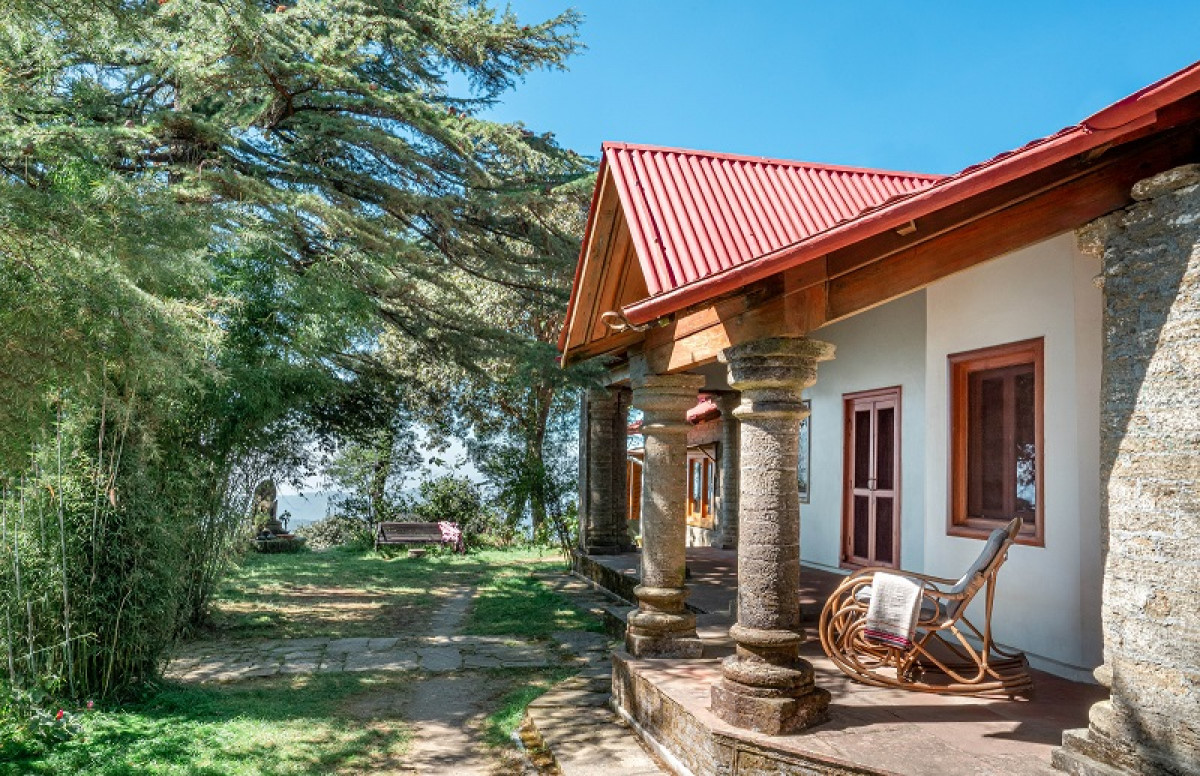 The Mary Budden Cottage can accommodate up to six people and two children and comes with a fireplace, a stunning front porch and lots of interesting nooks. In the vicinity is Rhododendron Cottage with its inviting courtyards, a library and huge windows that offer breathtaking views of the valley. Go birdwatching, take long leisurely walks, or sign up for a yoga retreat here.
Also Read | 5 Innovative ways to incorporate Japanese architectural elements in the Indian home decor
Bought in 1899 by Ms. Mary Budden herself, and converted into a school for local orphans, the estate lay derelict until nearly a hundred years later when Serena Chopra—a Delhi-based photographer and writer, purchased the property and
turned it into her mountain home. Spread over 5 acres of land, the wooded estate has a cottage sleeping 6 in three rooms and an additional 3 double rooms in the lodge. All accommodation is en-suite, tastefully appointed with logwood fireplaces.
Also Read: Festive Home Decor: 10 accessories you should add to your home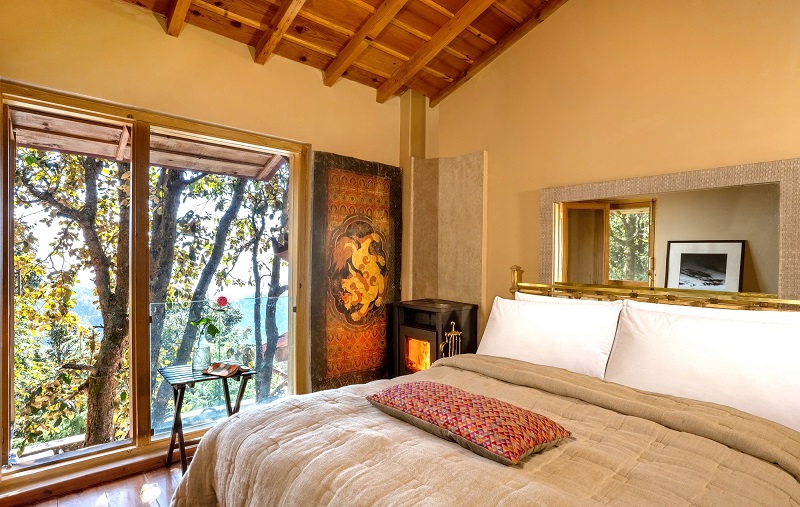 stone patios and several open sit-outs. Private Drawing and Dining Rooms, select antique furniture and vast mountain views complete this elegant mountain hideaway.
The Mary Budden Cottage carries the name and the legacy of a 19th century British woman who lived in this tiny corner of paradise. In its careful restoration, the cottage features three luxury en-suite rooms with spacious dining and drawing rooms. Comfortably appointed with blazing fireplaces, it feels as though time stopped still.
Also Read: Easy Guide To Choose A Color Palette For Your Space
It is a family-run luxury homestay, which connects you to the British history of the 19th century. While staying at the Mary Budden Home stay, guests feel more connected towards nature. Mary Budden Estate blends into its surroundings and its serenity and beauty makes it a great place to catch up with yourself, friends and family.
Binsar Wildlife Sanctuary, home to an abundance of flora and fauna, and both resident and migratory birds, is a haven and paradise for nature lovers. To add to this, the stunning backdrop of Nanda Devi Peak caresses the Sanctuary's skyline adding a unique alpine feel to the surrounding area. Home to the Himalayan black bear and leopard, Binsar is a must stop for visitors to the area.
Also Read | Kareena Kapoor Khan's new home in Bandra with European styled decor & wooden detailing
Remote yet reachable, Mary Budden Estate offers you the rarest of luxuries, that of time and of space, and the enviable opportunity to disconnect in order to connect deeply. This could be your chance to simply soak up the sun and enjoy the moment. This is truly paradise right here on Earth.
Address: Binsar wildlife sanctuary, Uttarakhand 263601
Distance from Delhi : 384 km
Drive from New Delhi to Mary Budden Estate takes approximately 10 hours.
The nearest airport is Pantnagar: a 5 hours drive to reach Mary Budden Estate.
The helipad is in Dinapani: a 30 minutes drive to reach Mary Budden Estate