R Project by Mumbai based Ameliorate Design Studio is a deception of how combinations of pastel colours give a complete chic and contemporary look to the home, explains Zehra Contractor, Founder and Principal Interior Designer of the firm.
'What's different about this design?' is a persisting question that every design professional has to face. Zehra didn't bate an eyelid before explaining that the she designed the space keeping in mind the young entrepreneurial client's request of a colourful and yet not gaudy-looking space.
Also Read | 6 Unique ideas to make your dull and dark room look bright
Ameliorate Design Studio played with pastels through the passage doors, which uplifted the space to give a sense of warmth, homely and yet contemporary finish.
Social space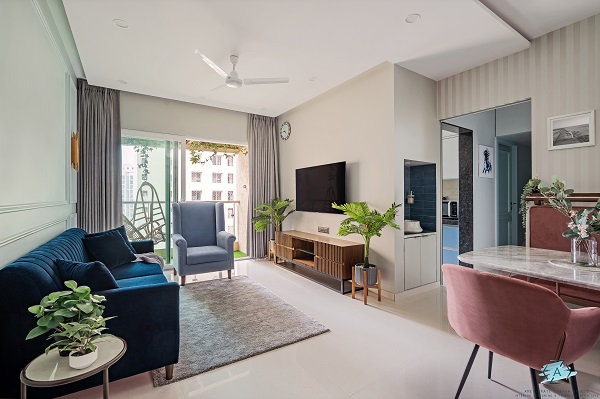 Their first challenge was the living room. The living room is the heart of every home. Her mission was to incorporate every individual member's personality and vision in that space; especially since the living room, kitchen and adjacent spaces are now more of a social centre of the house.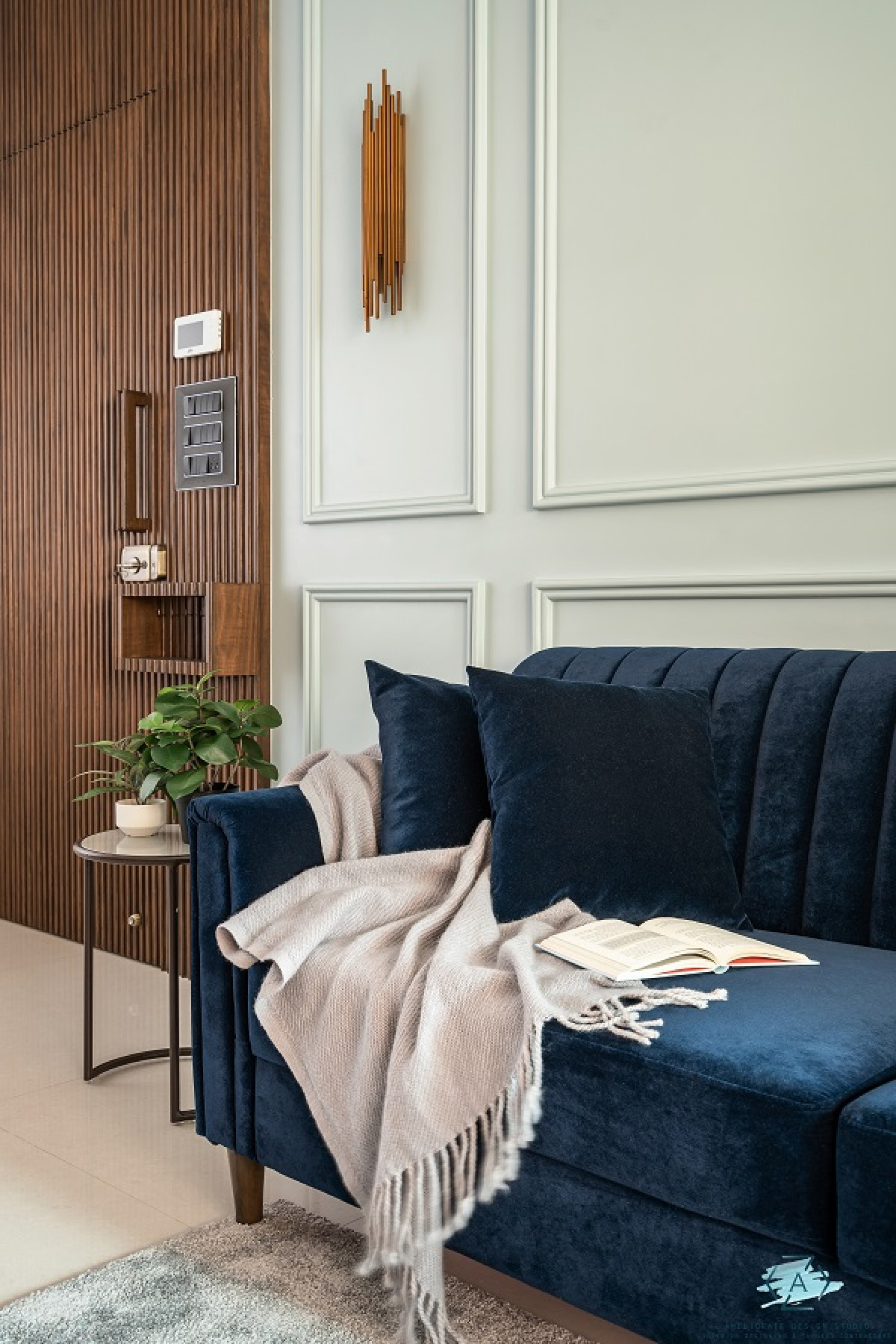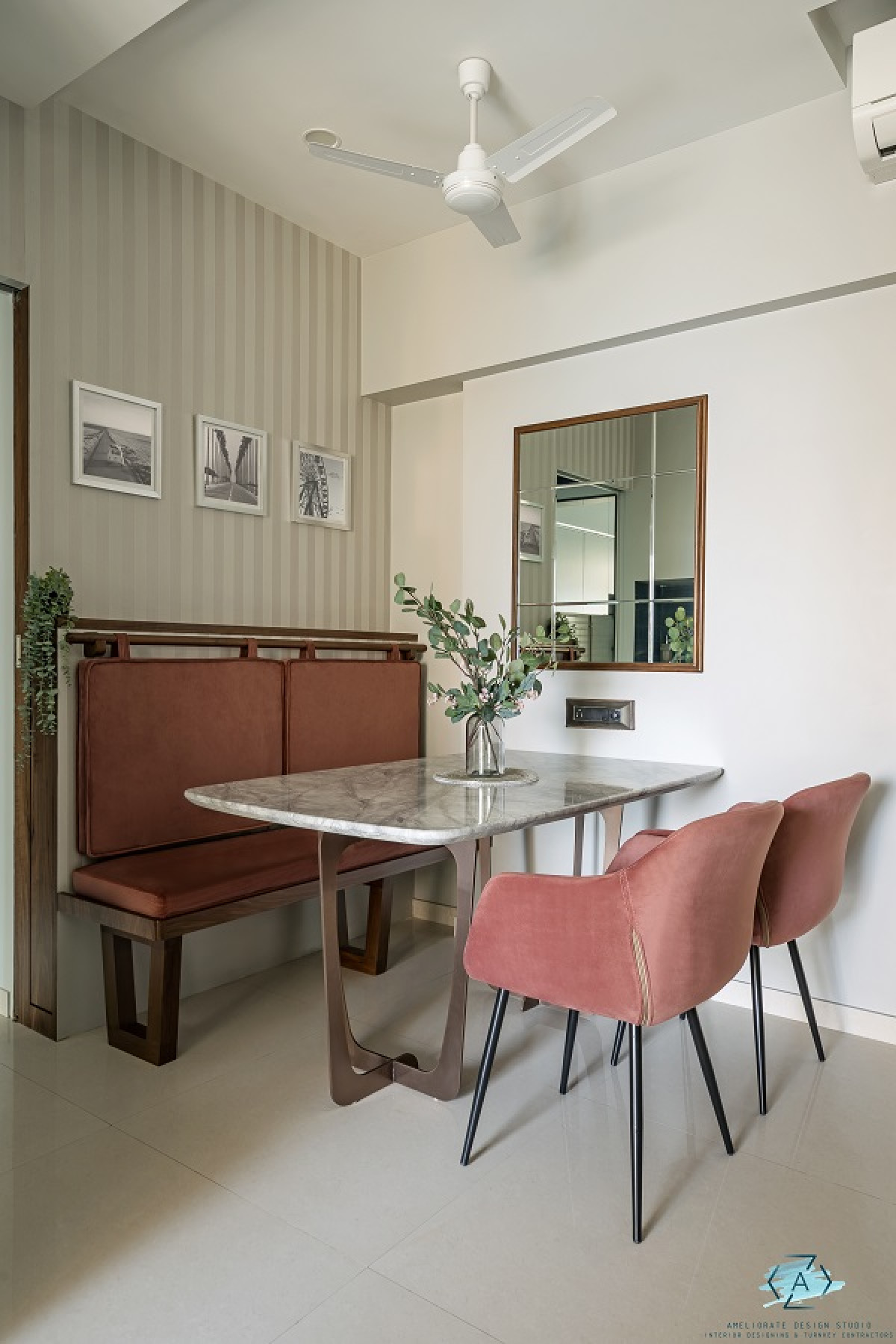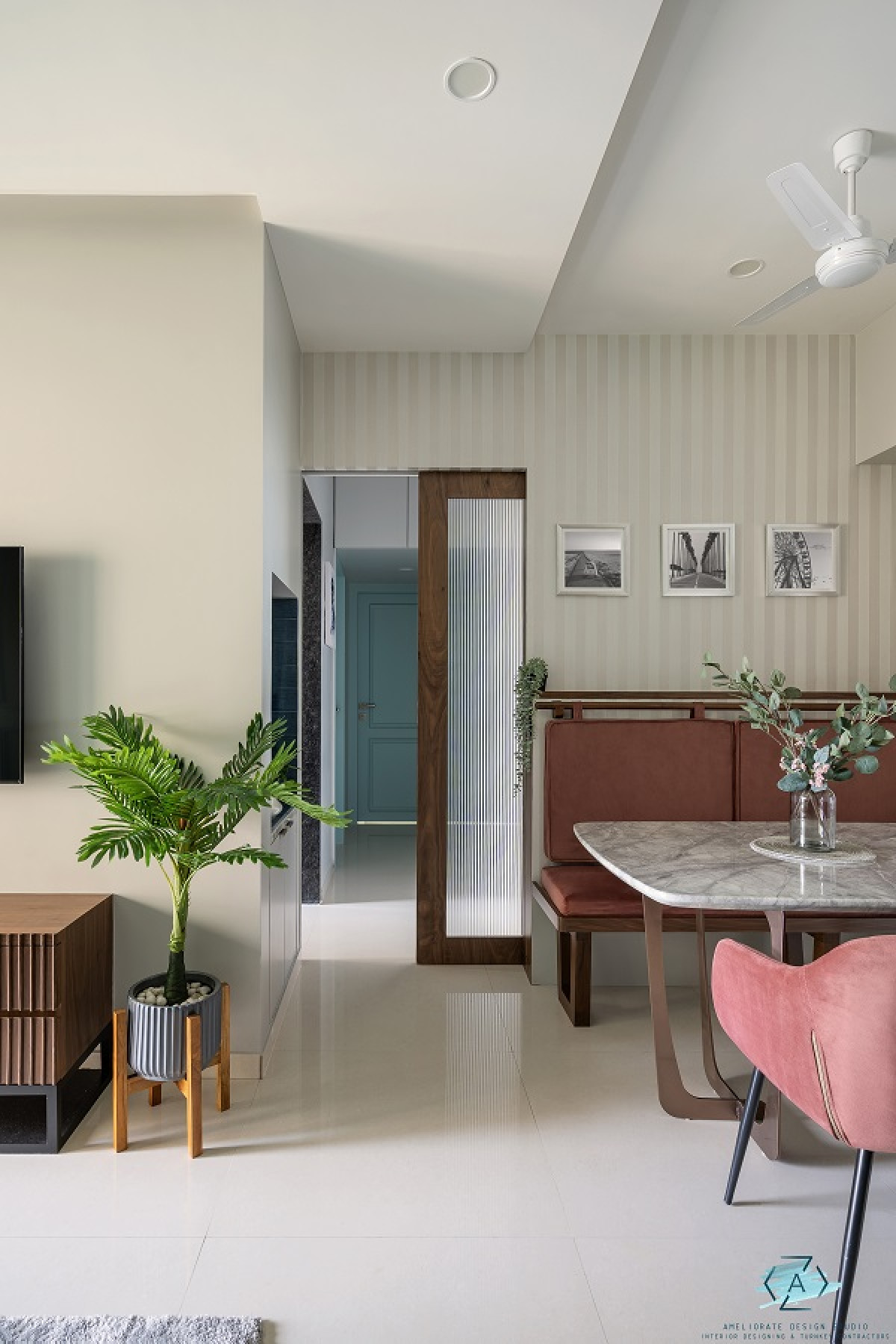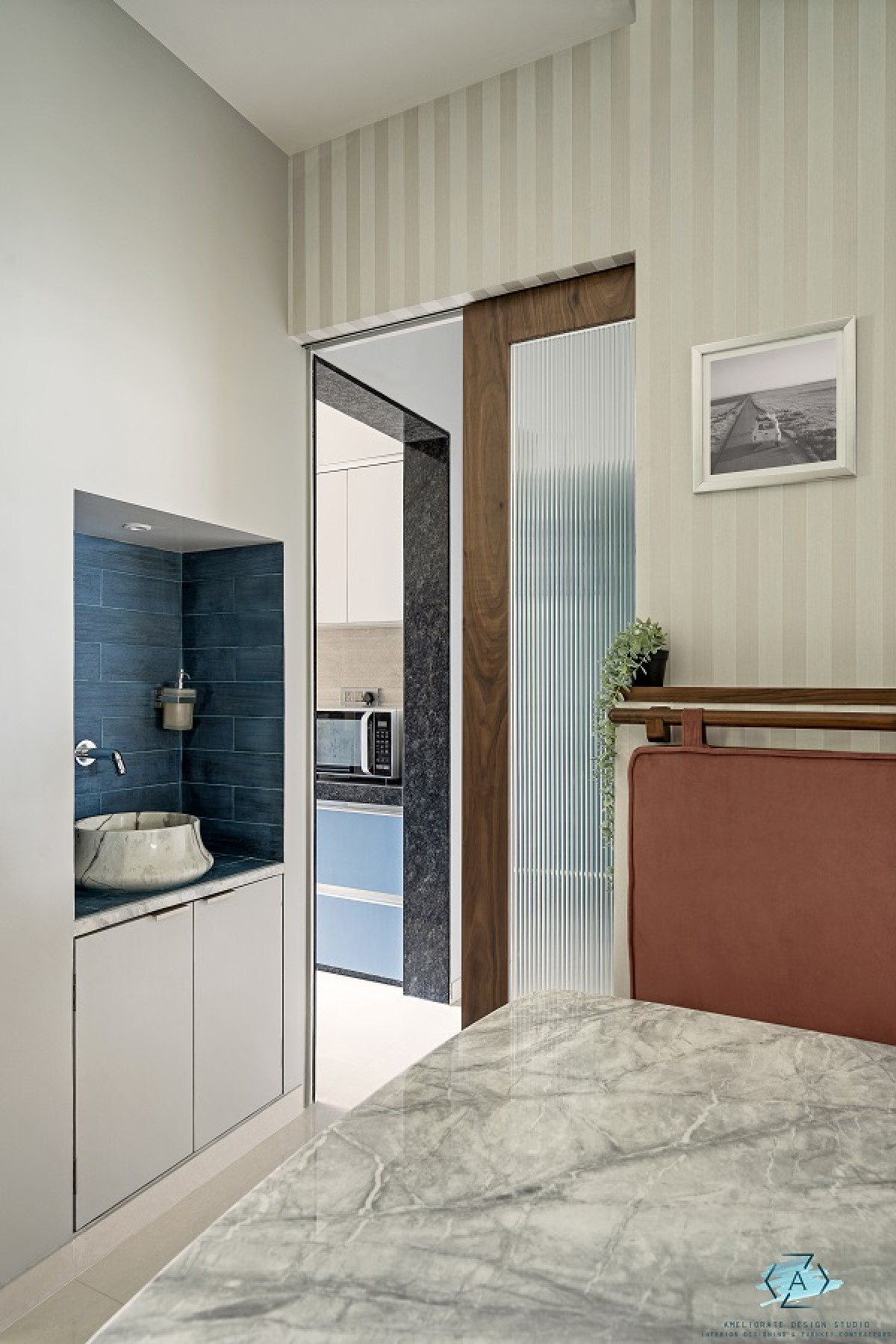 Starting from the entrance, main door, Ameliorate Design Studio incorporated flutted design with wood mouldings. For the living room, they chose blue extending to the passage of the rooms to give the space a relaxing vibe. The passage includes a small basin near the dinning for convenience. To break the monotony and add diversity in the space, they used pastel pink and grey for the dining area.
Also Read | 7 Creative ways to revamp your outdoor space and impress your guests
Parent's Room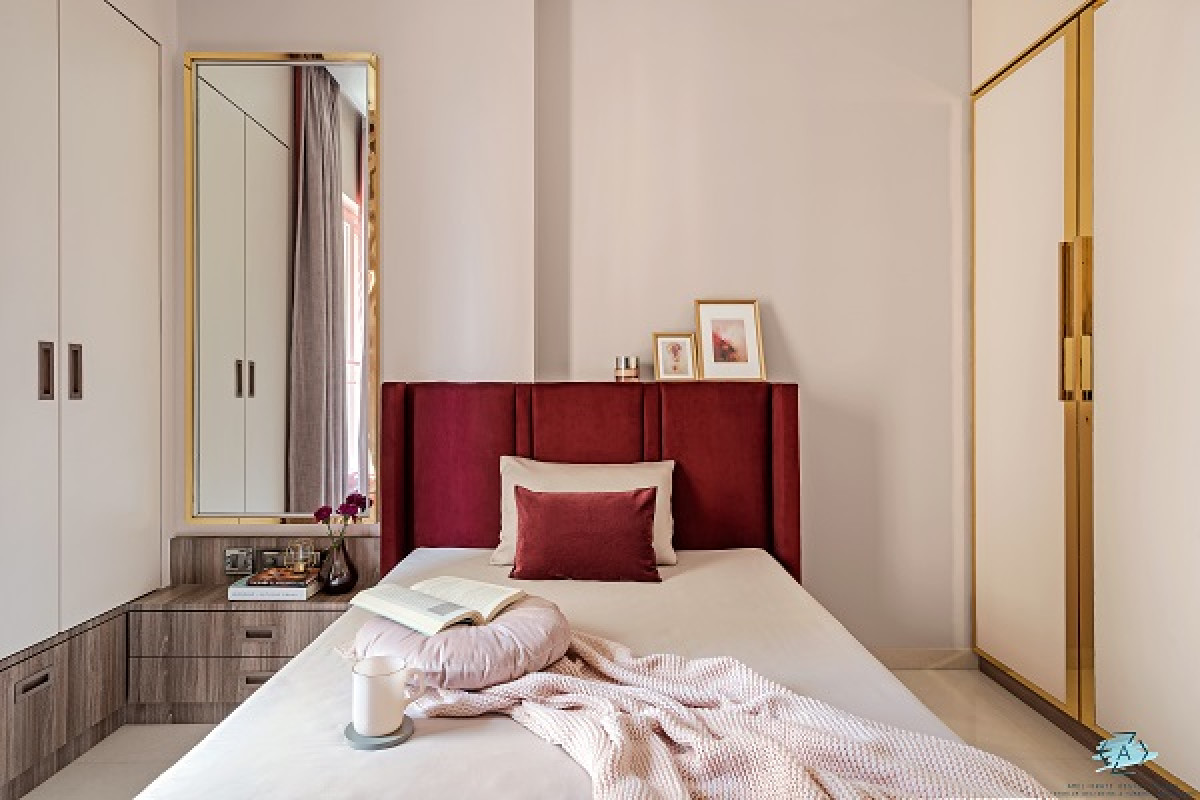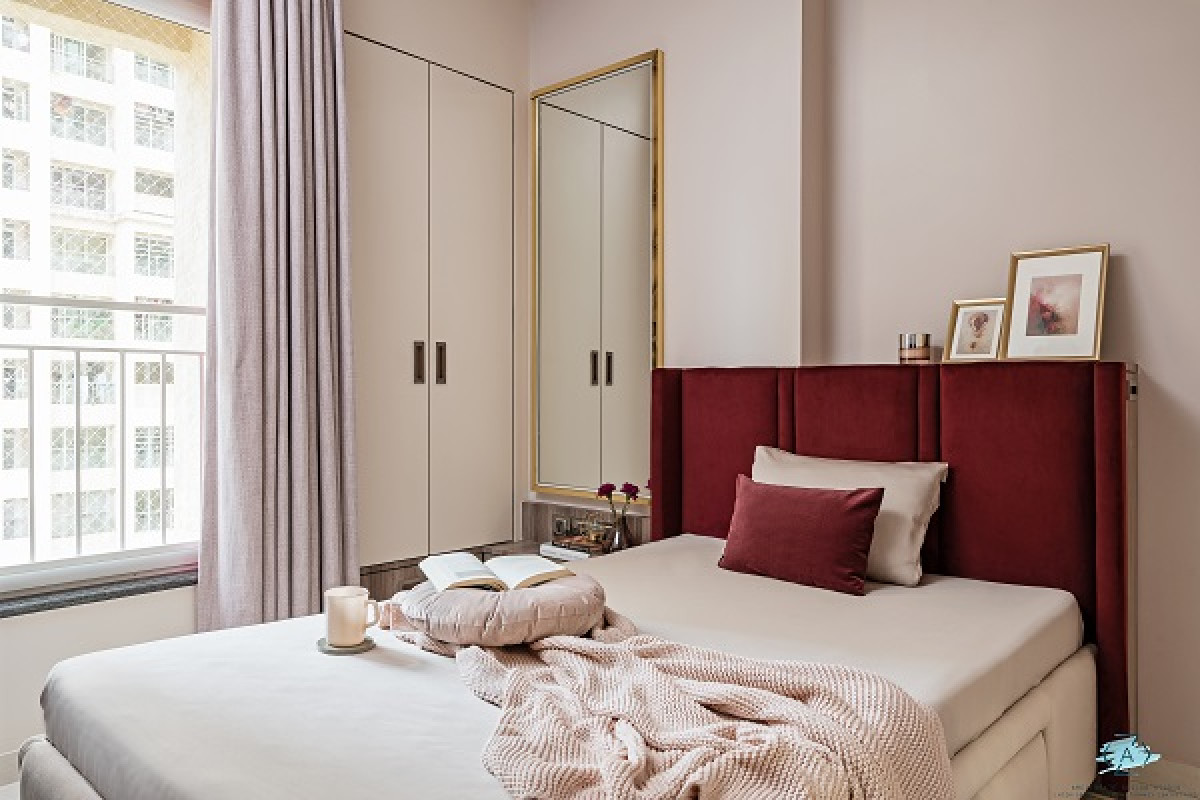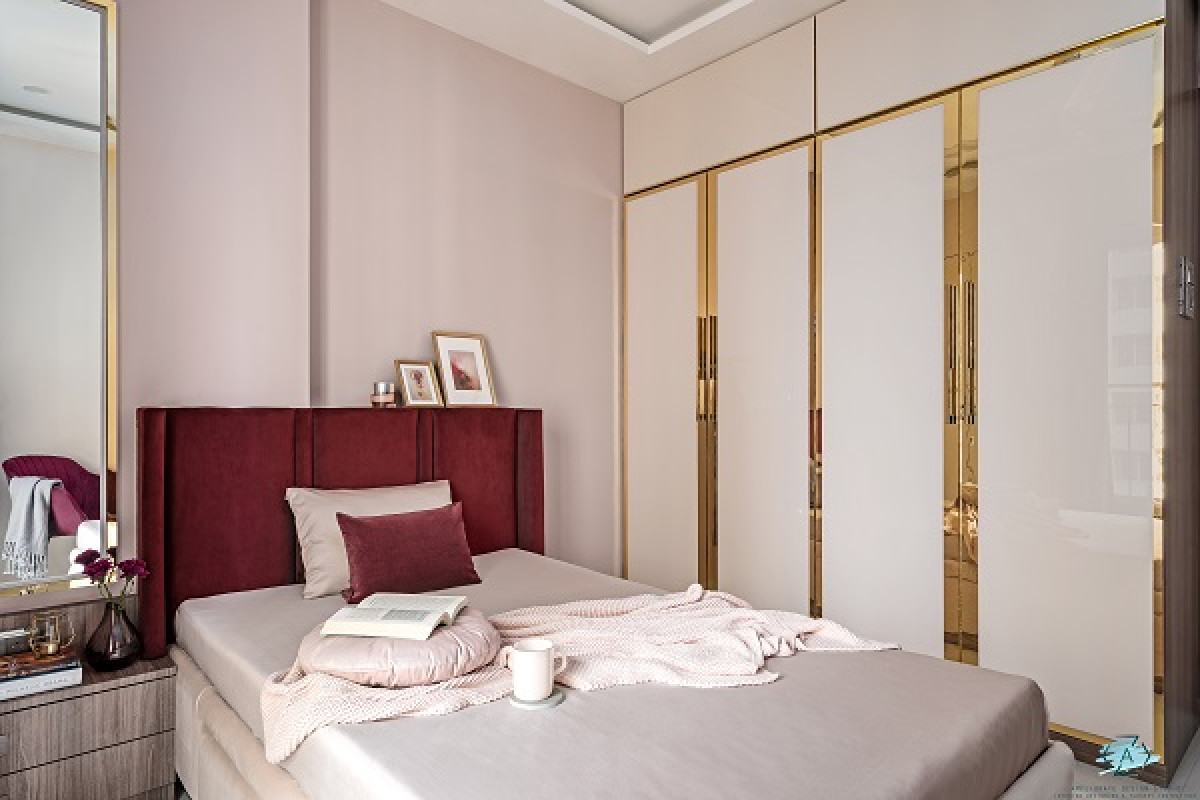 To create an extension of the frame design in the parent's room, a gold frame pattern was added on the wardrobes along with a maroon headboard which gives a balance to the rest of the room light, and a feeling of openness to the space.
Master Bedroom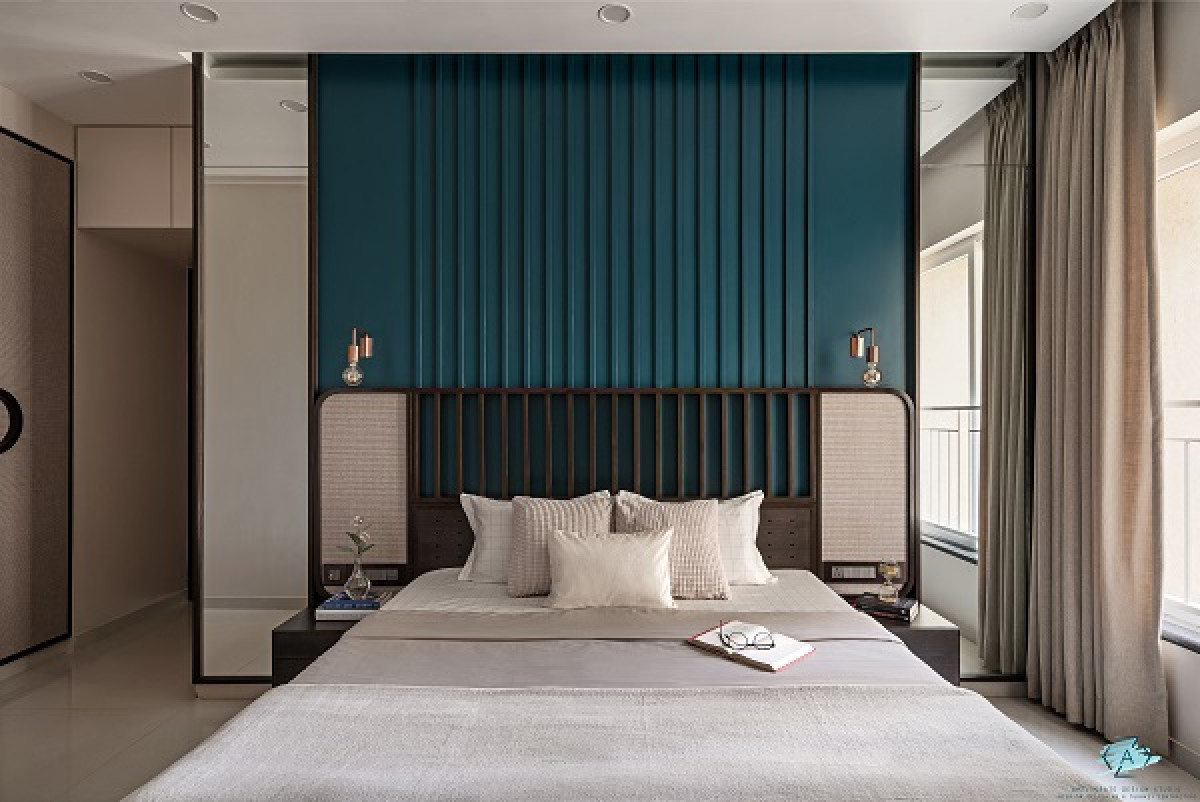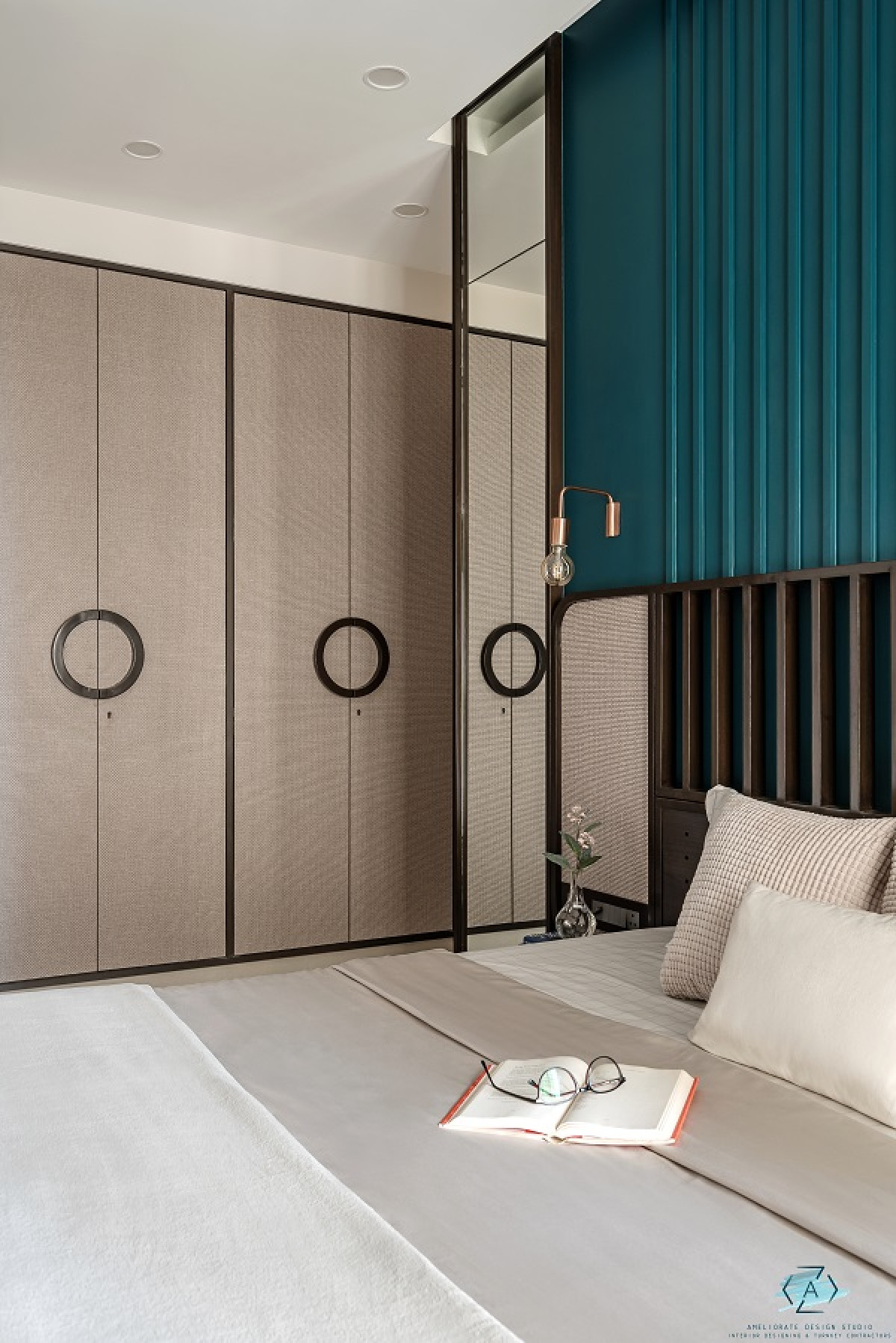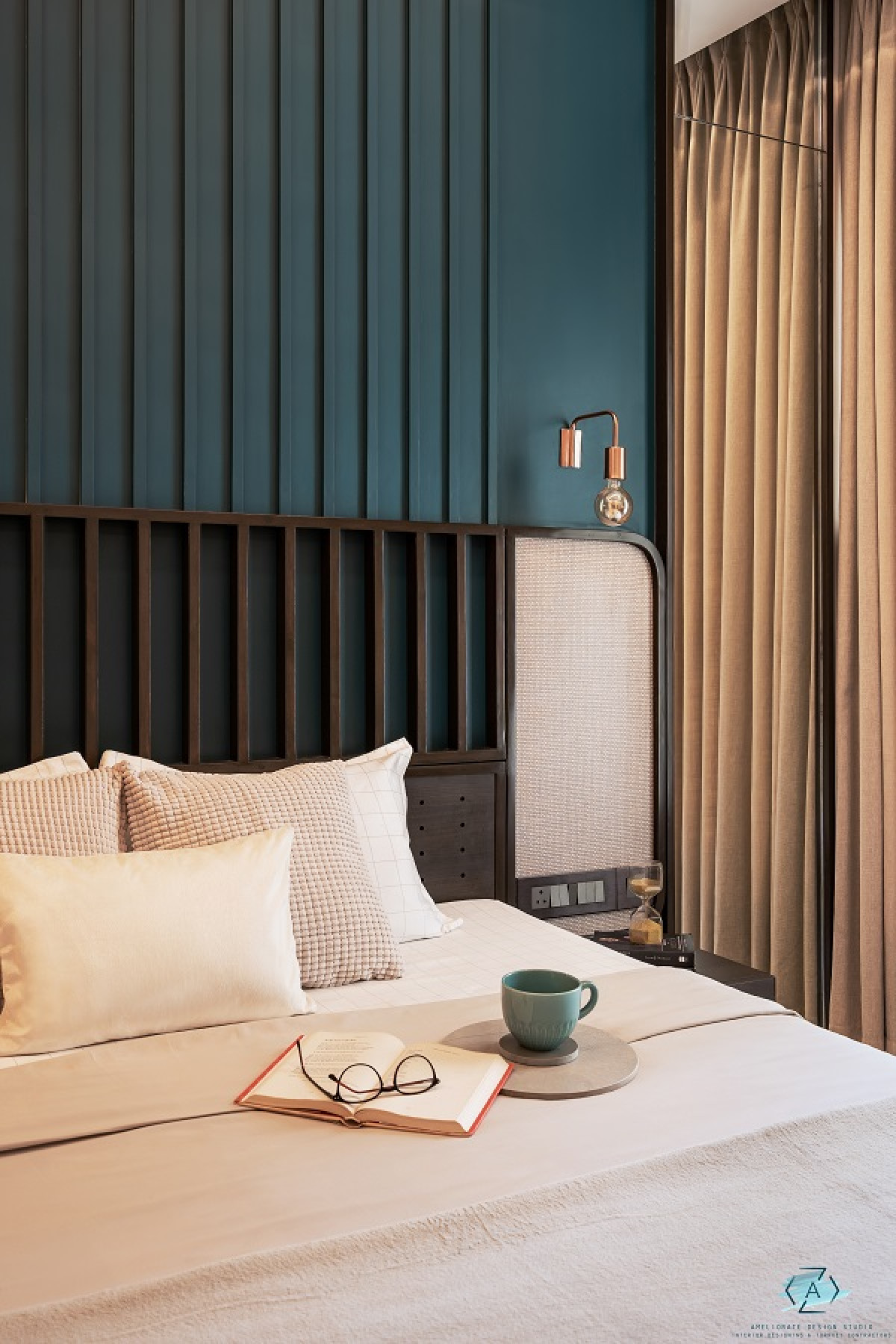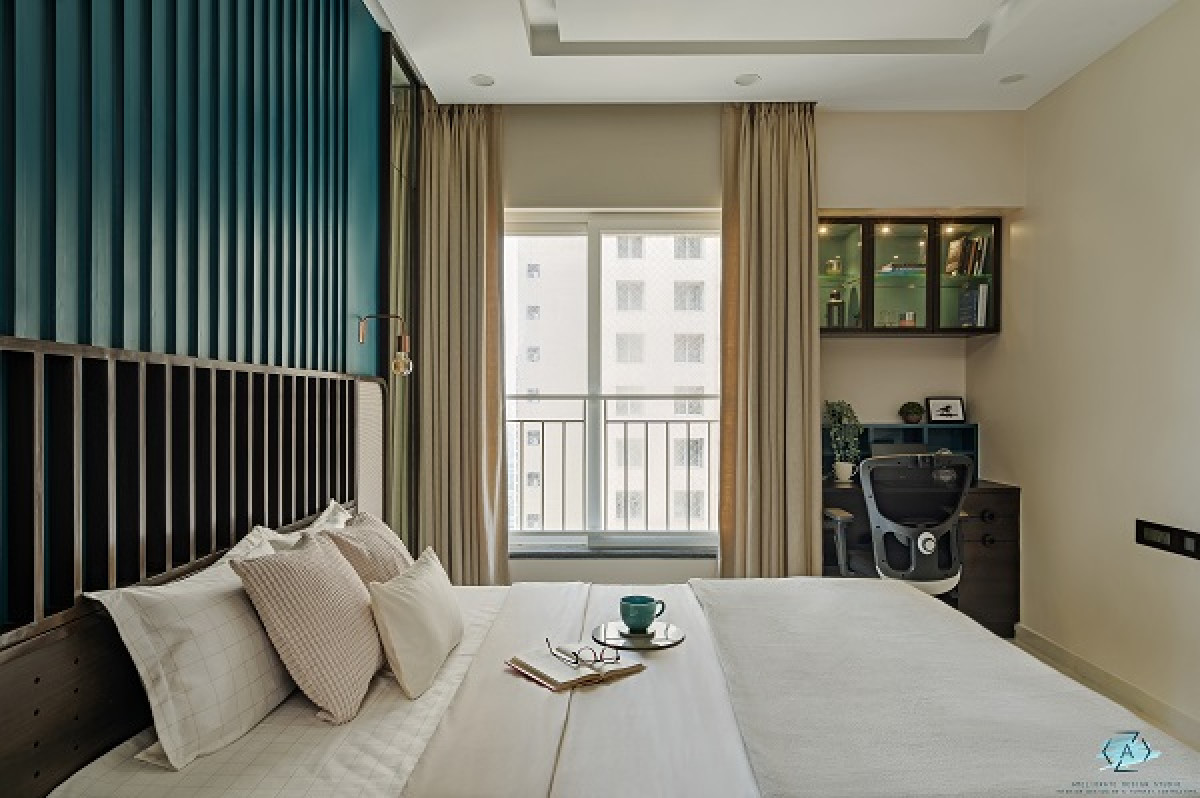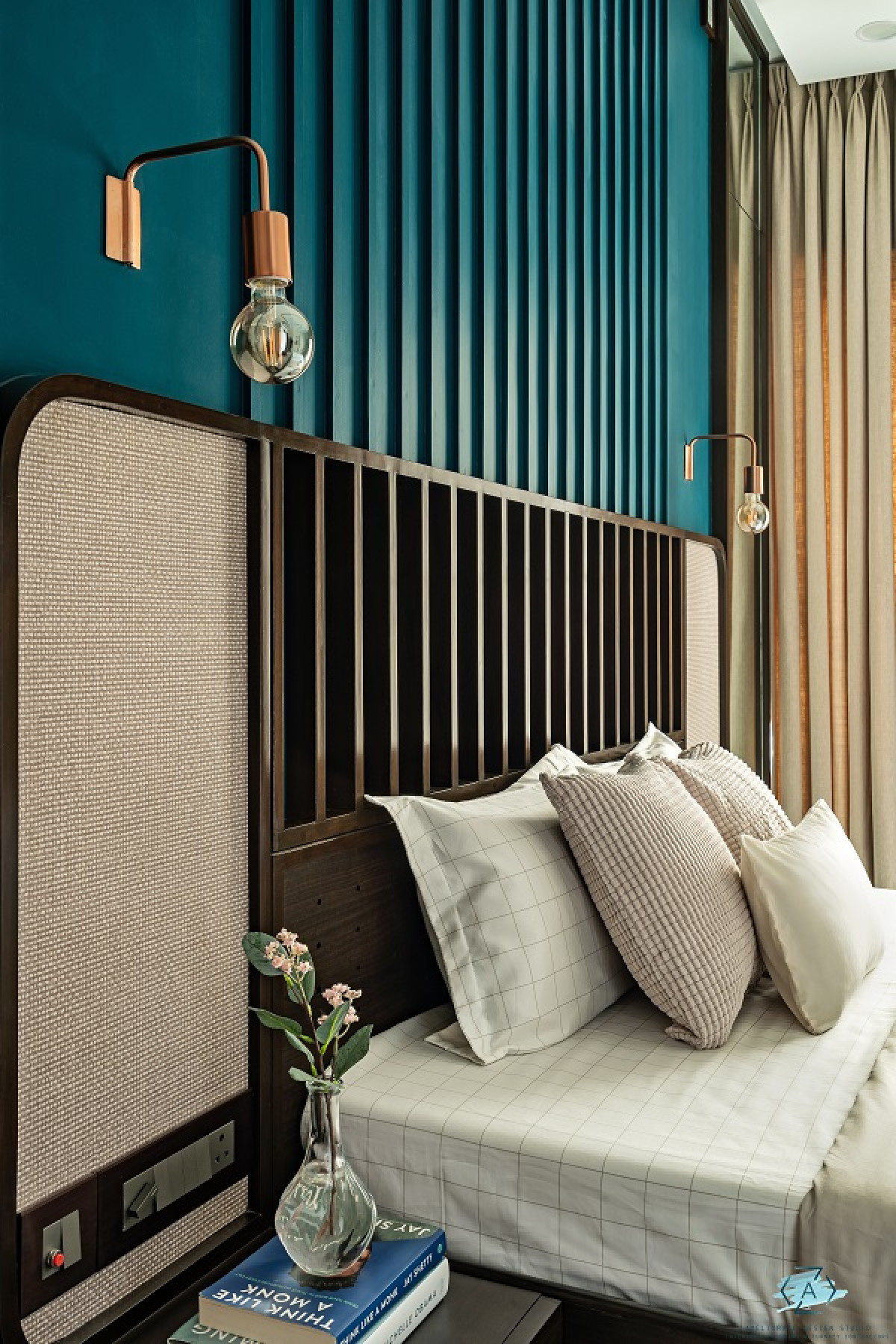 Since the client was an entrepreneur, the team wanted to give a touch to the master bedroom that reflects the client's eye for detail. A statement bold teal green colour on the bed wall and dark wood lining which starts from the headboard going upwards to the entire bed wall was made the highlight of this room.
Also Read | Five interesting ways to redefine your kitchen
In addition, they used the same wood details on the wardrobe and added circular handles adds to the elegance and uplifts to the room. With WFH zones becoming a necessary part of home interiors during the lockdown, the room also has a study table.
Balcony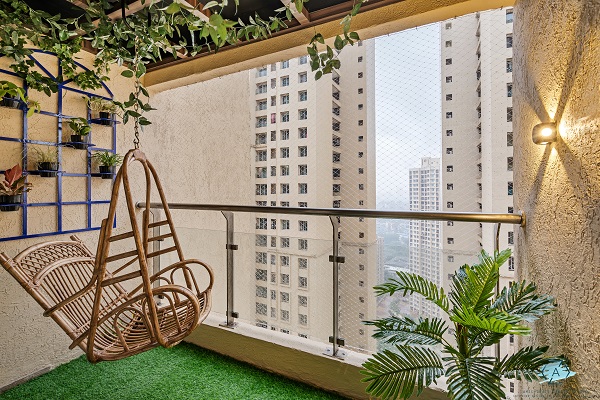 However, the most loved space by the client which helps him switch to a vacation mode is the balcony. The client specifically wanted green plants and earthly look around, but something which is low maintenance. Hence, Ameliorate Design Studio added wall plants and a green false grass carpet with a cane swing for the client to enjoy the view and sip a cuppa.
Credits: Team Ameliorate
1) Lead contractor: Shoeb Contractor
2) Lead Designer: Zehra Contractor
3) Photos by: Biju Gopal (BIZOU)