Designed by Anagram Architects, the non-governmental organisation's office is located on a tightly plotted site in south Delhi. Designing the office brought about its own set of challenges.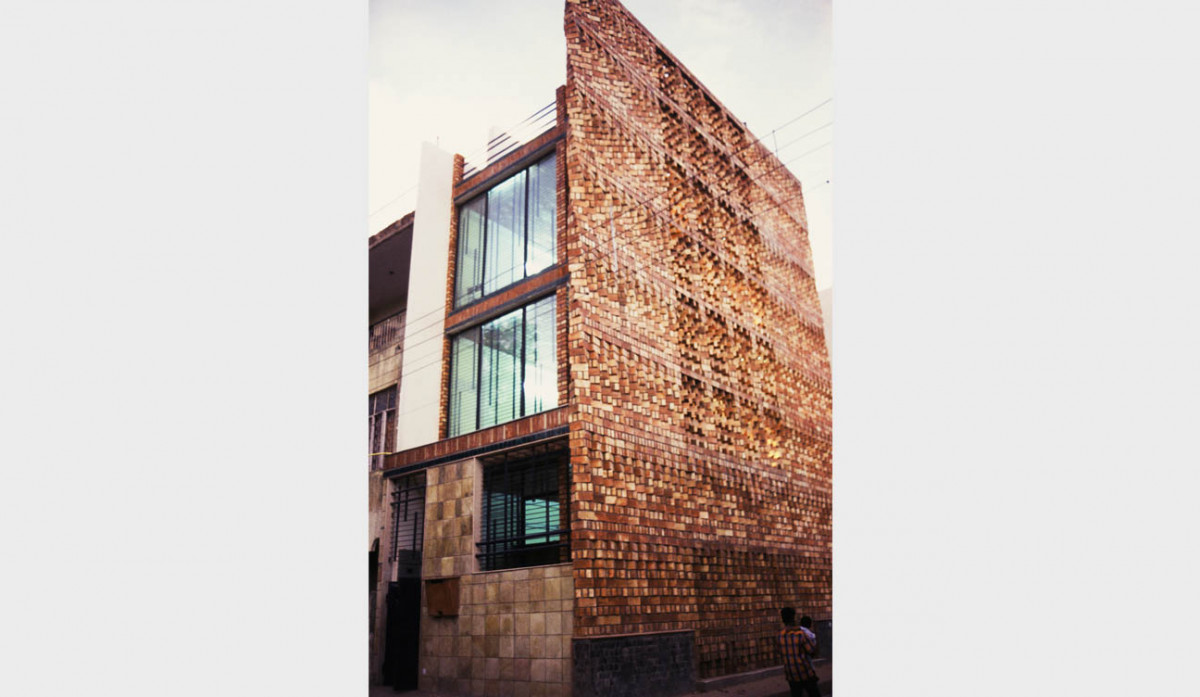 With a plot area of only 50 sq.m. and a limited budget, the brief was to design a cost-effective structure that would emphasise spatial efficiency. The porous screen wall is meant to provide visual and acoustic privacy from the busy street activity. The orientation of the site is such that the longer 10 m side is exposed to direct sun throughout the day. Thus, the screen also ensures that the work space remains shaded and ventilated.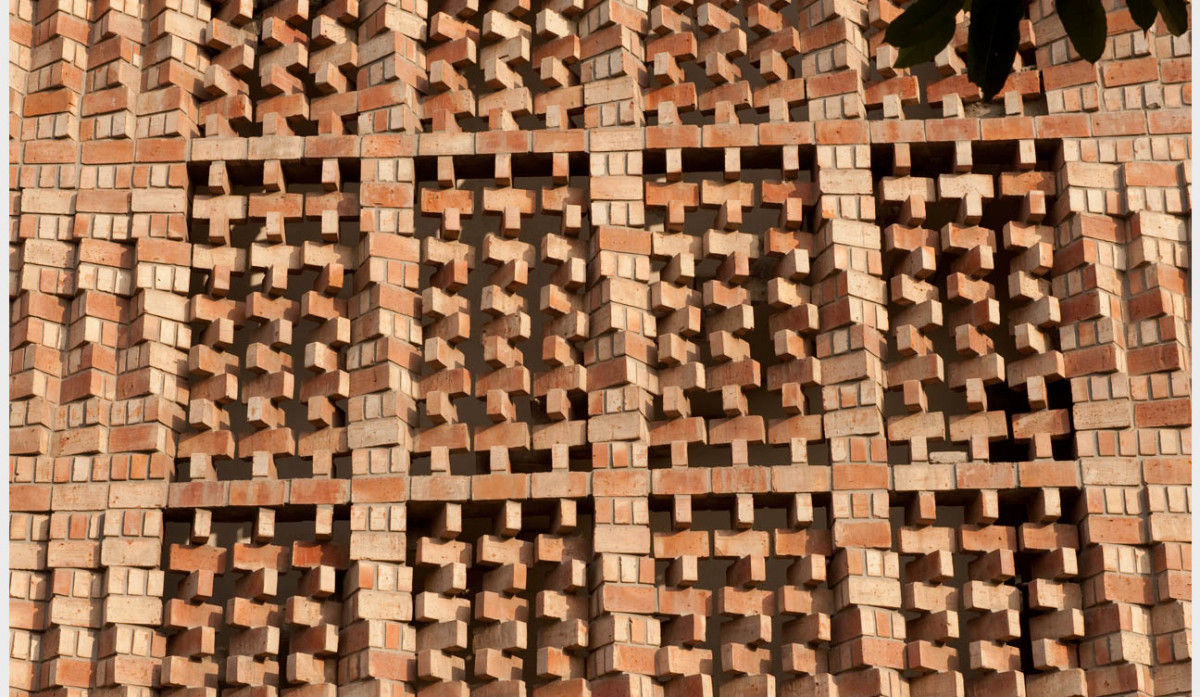 The playful external facade was created using a six-brick-module laid in staggered courses. This created a visual effect of twirling vertical stacks and an undulating surface.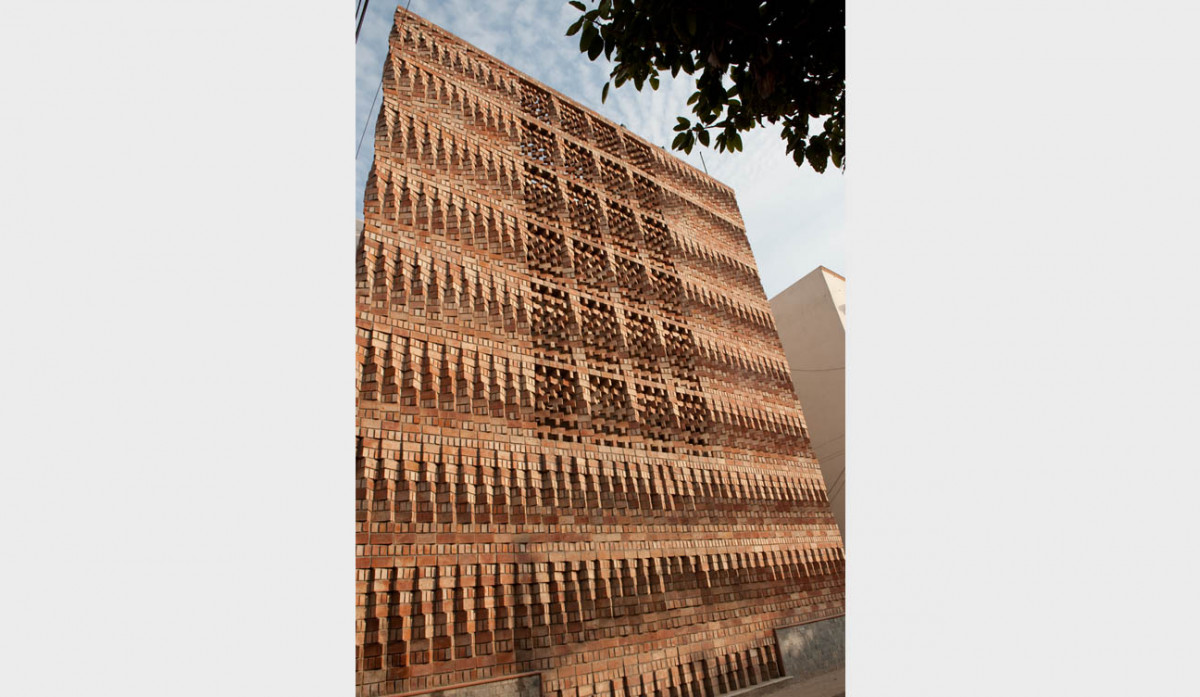 These points had to be kept in mind while constructing the screen wall: a high level of porosity in the wall's central portion; effective horizontal bonding and load distribution between the bricks, and no deviation in the pattern modules. This required five weeks of close collaboration between the architects and masons.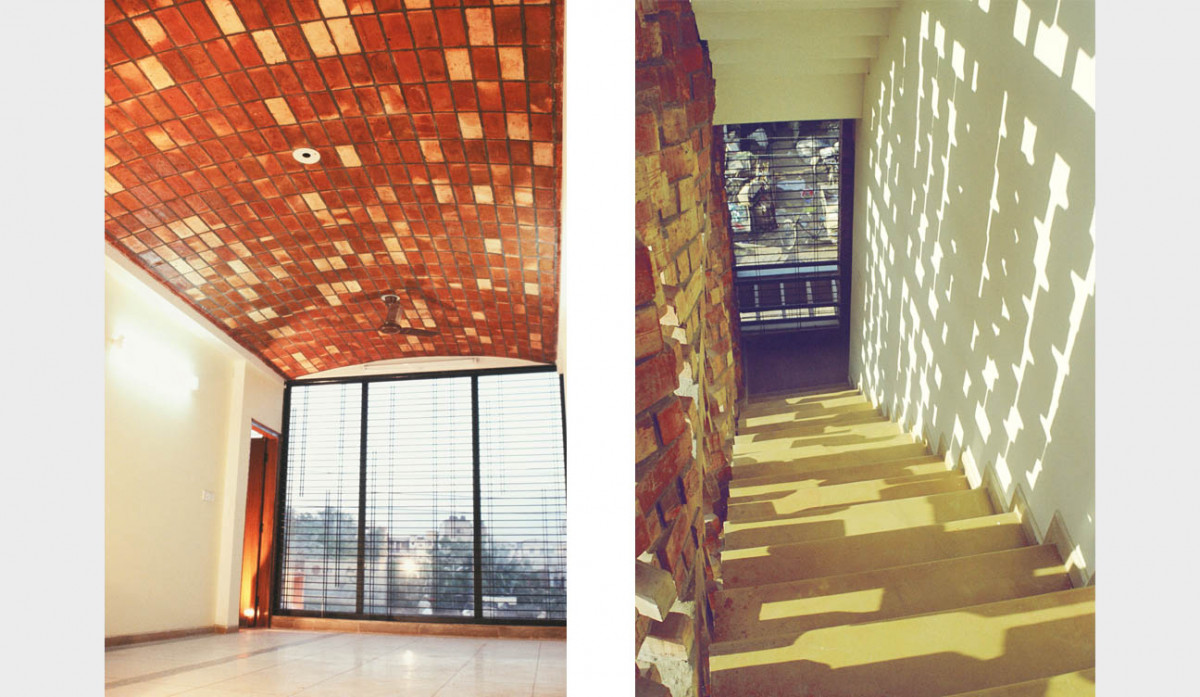 A single consolidated volume was created on each floor to ensure effective utilisation of space. This space is flexible and can be partitioned as per the client's needs. Exposed bricks helped keep costs down as did creating a beamless soffit. A gently vaulting roof was designed to create the beamless soffit without increasing the thickness of the slab. The flanking buffer bay of a flight of cantilevered staircases also forms a breathing thermal barrier along the sun facing side.
Construction of the office space took a lot of planning, collaboration and innovative masonary techniques, but the final result is outstanding.