A tastefully furnished, 12,000 sq ft penthouse brings the outside inside, in the lush Dehradun valley in Uttarakhand. Designed by Delhi-based creative designer Rano Singh of The Muse, the residence stands cupped by nature at the foothills of the beautiful Himalayas, in a modern interpretation of a French château.
The twin-levelled home arranges itself across an unusual double-height foyer, five large bedrooms with en suite bathrooms, plush living areas and a luxe dining space for entertaining family and friends. "The brief was to bring in the spirit of the surrounding mountains and create a sense of calm," shares Rano Singh, of the home that brings in a sense of quiet elegance while knitting itself to nature.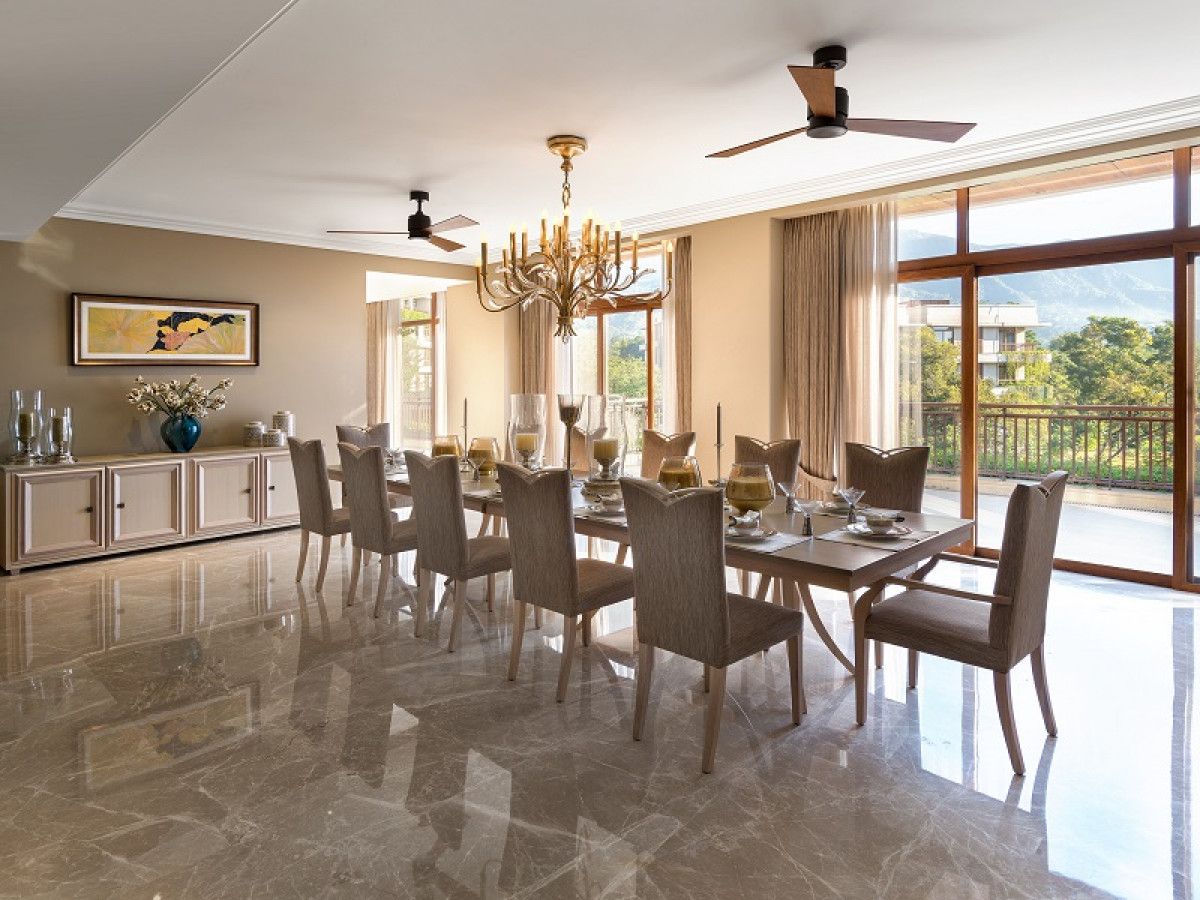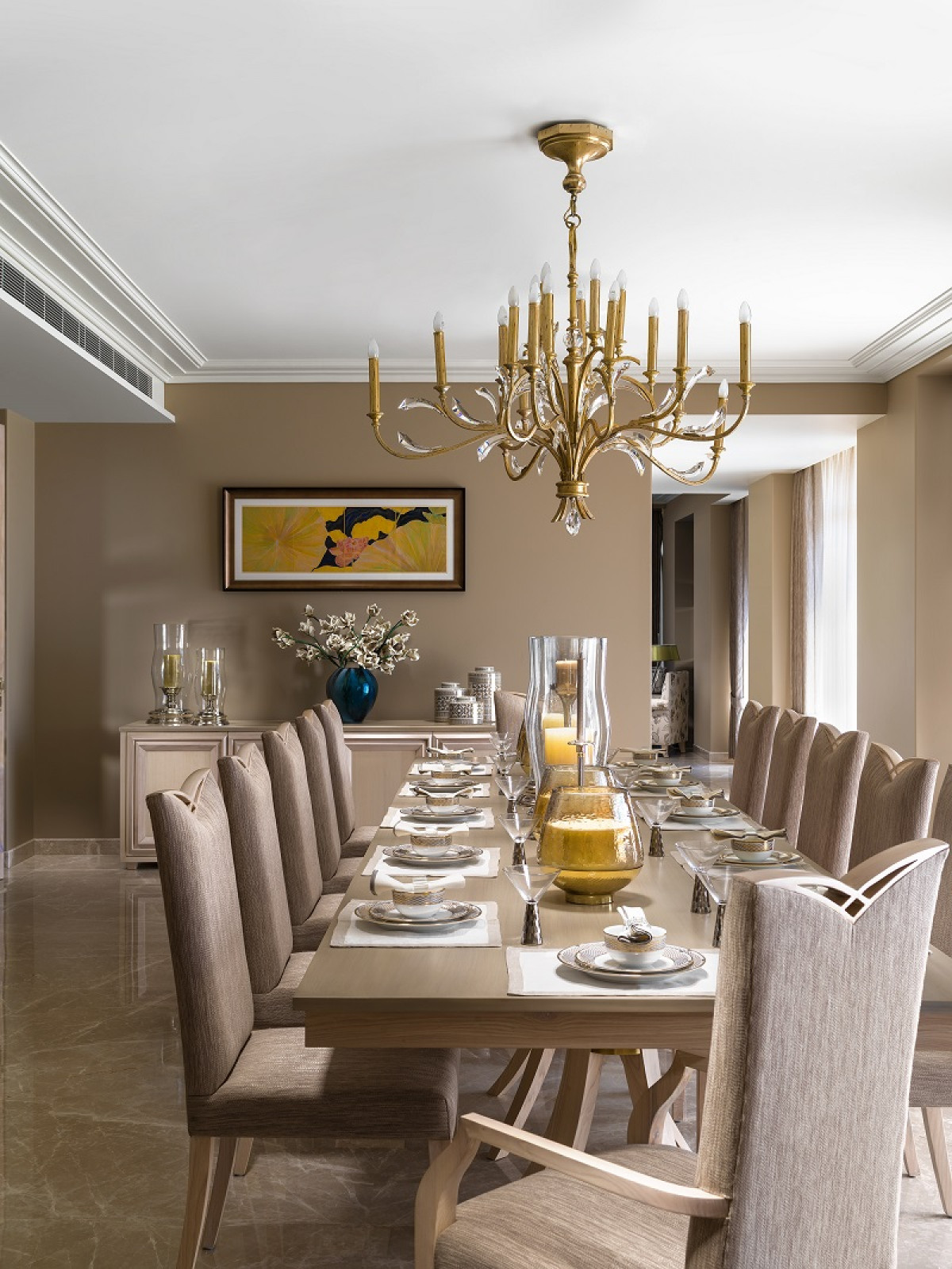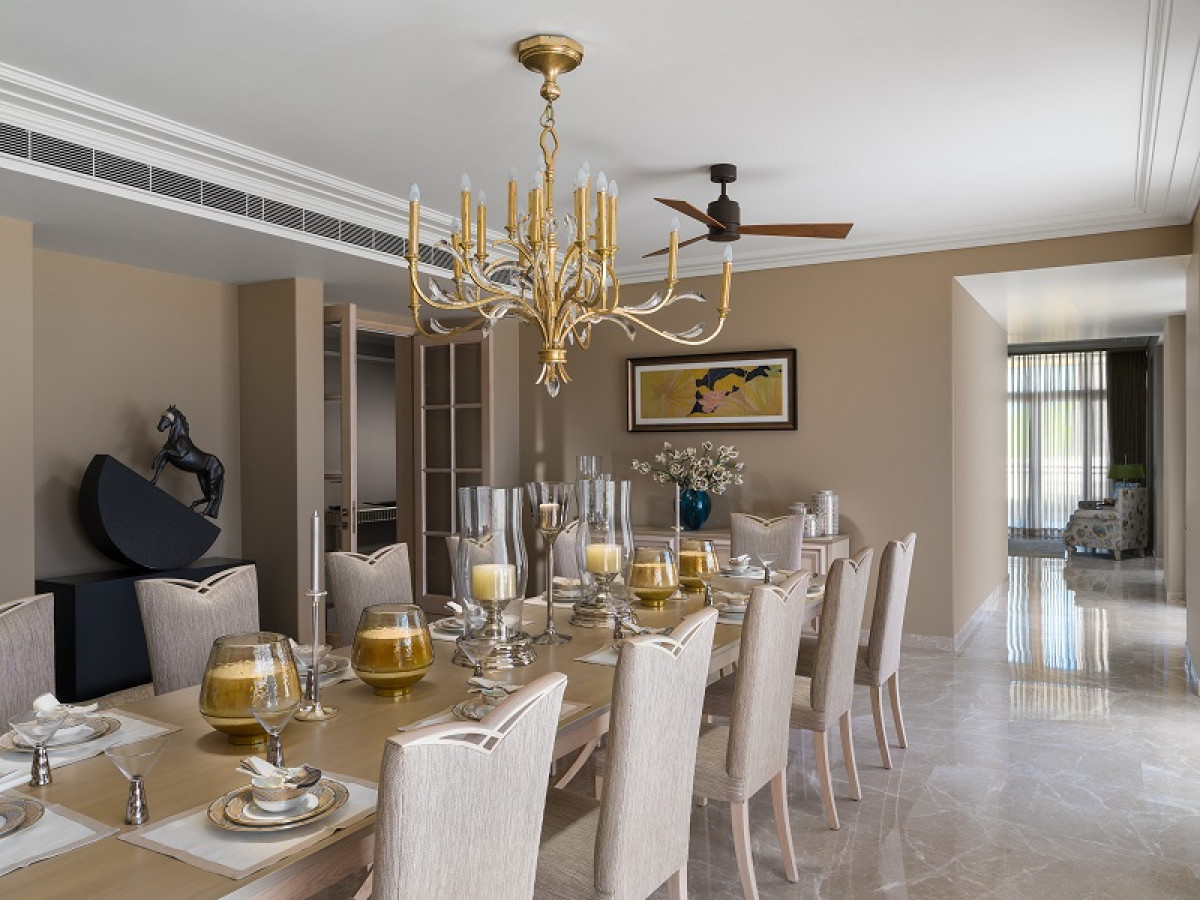 Fine detailing in the choice of colours and the curated picks from travels add a curious charm to the spaces. The deepening of hues marks the visual separation between the formal and private areas of the house. Taupe, beige and dove grey rule the living and dining spaces, with the palette deepening with splashes of blue, green and aqua in the bedrooms.
Also Read | Shiro Kuramata's Samba-M shines again with Ambientec at the supersalone in Milan
The myriad hues celebrate the greenery dotting the view from all parts of the residence as the three large bedrooms on the upper level unfurl quietly midst the calm that knits the space to the surrounding mountains.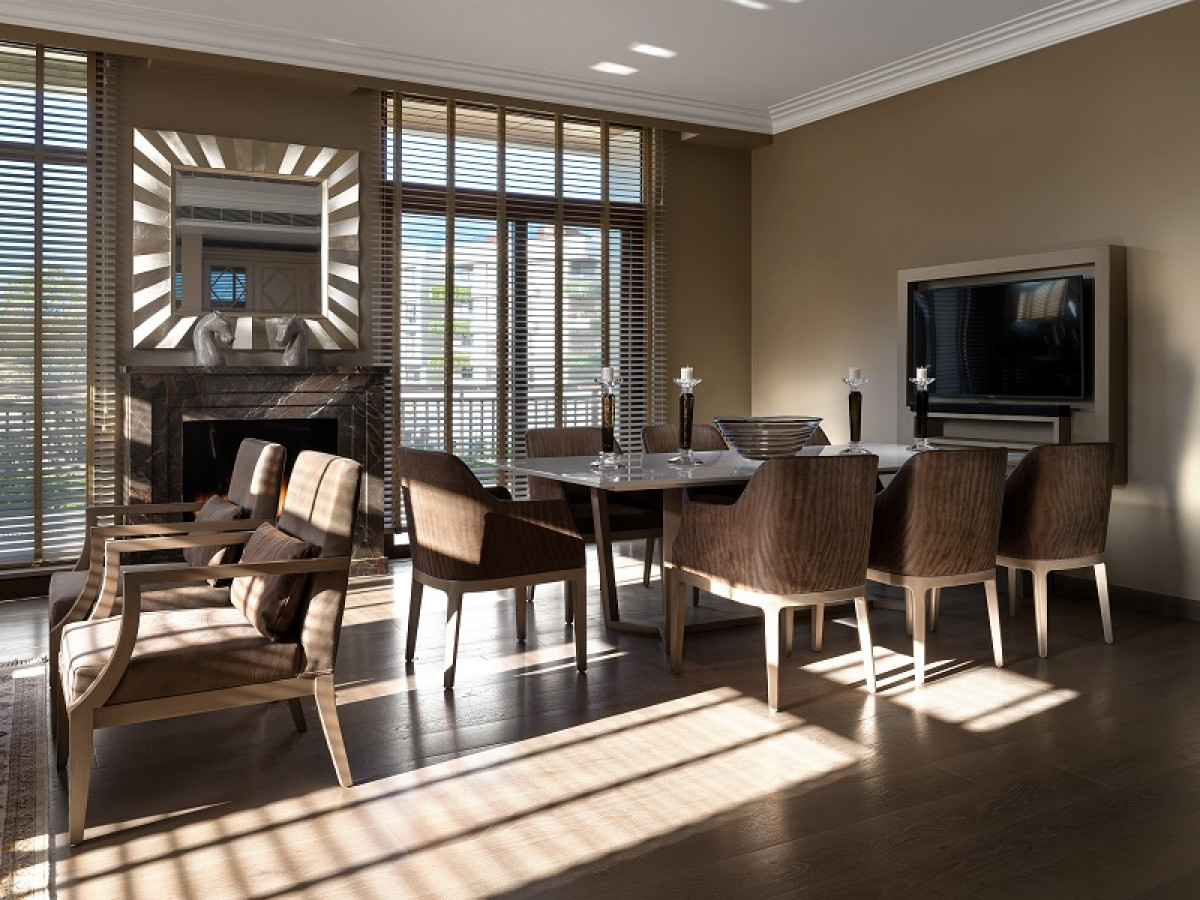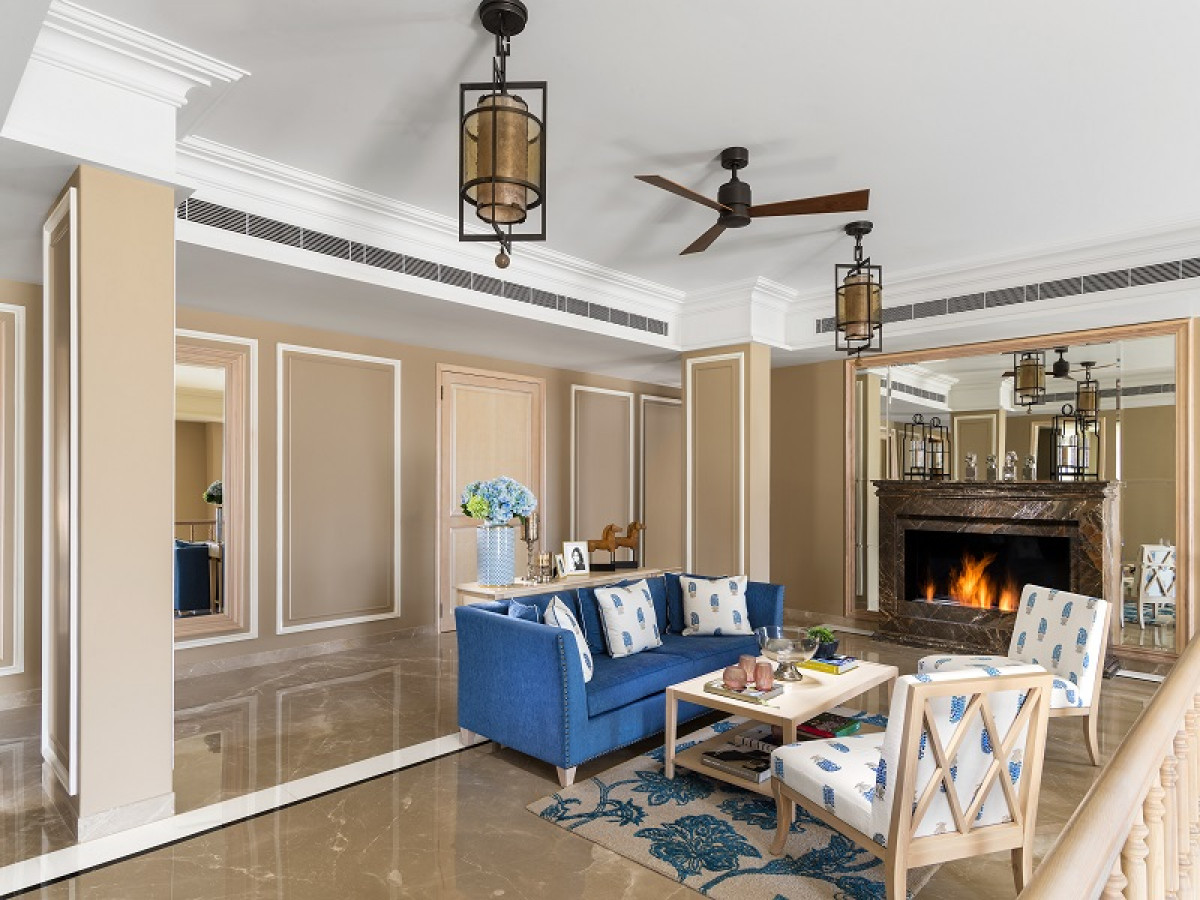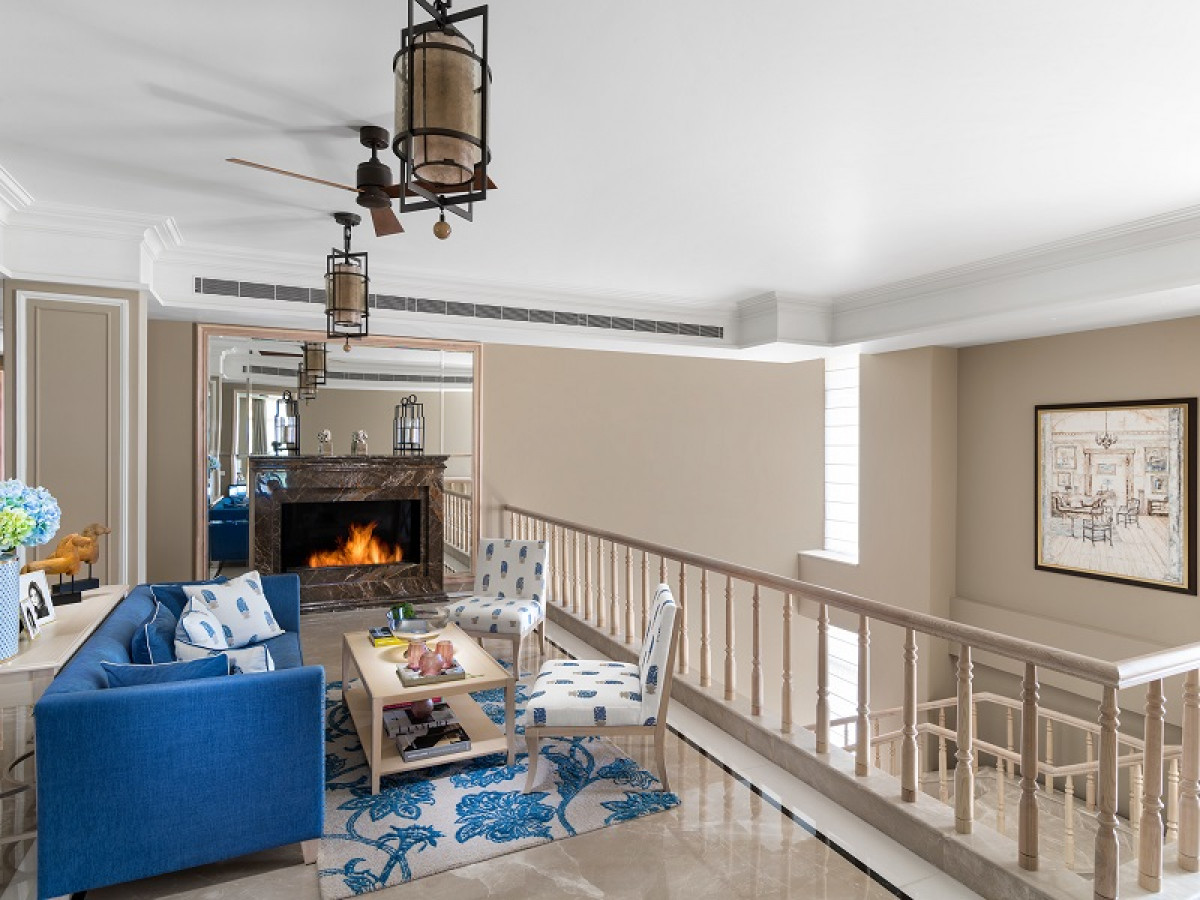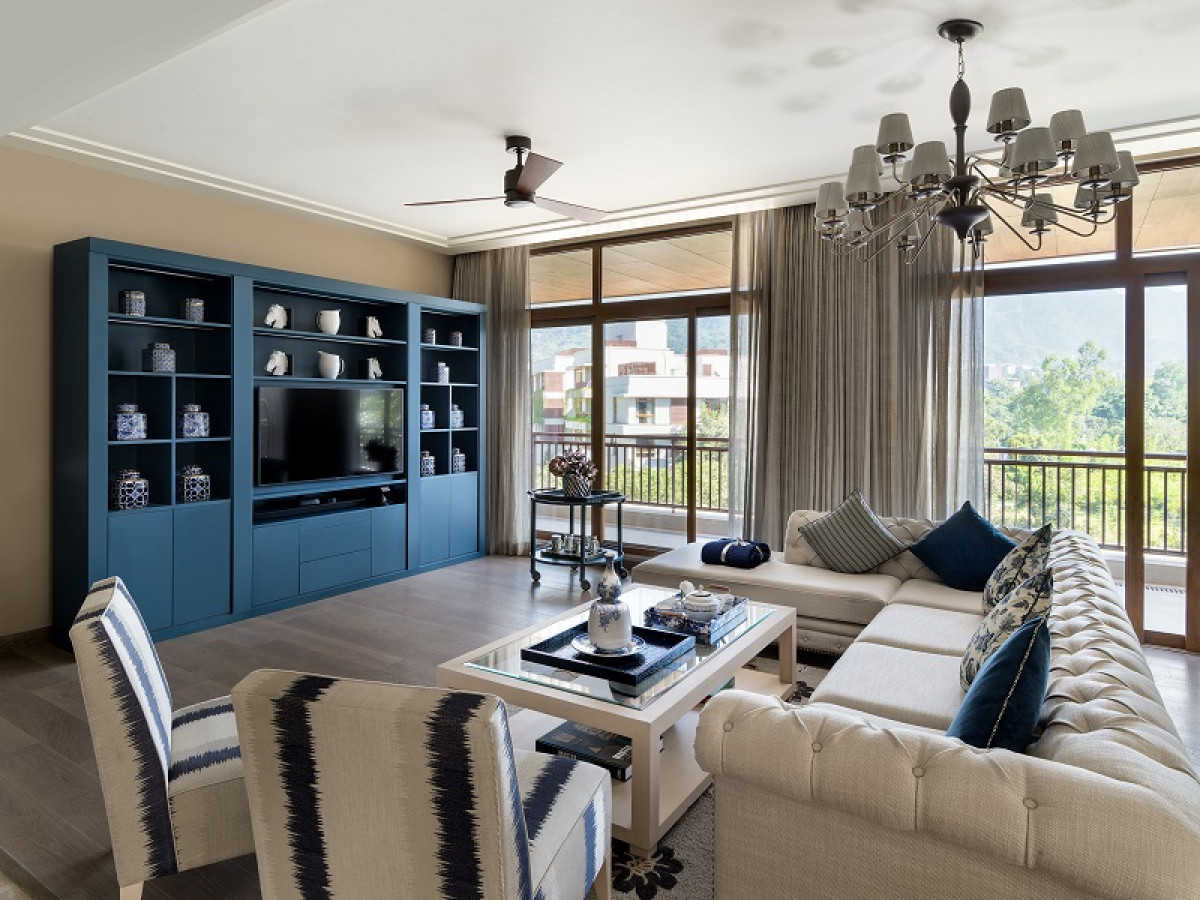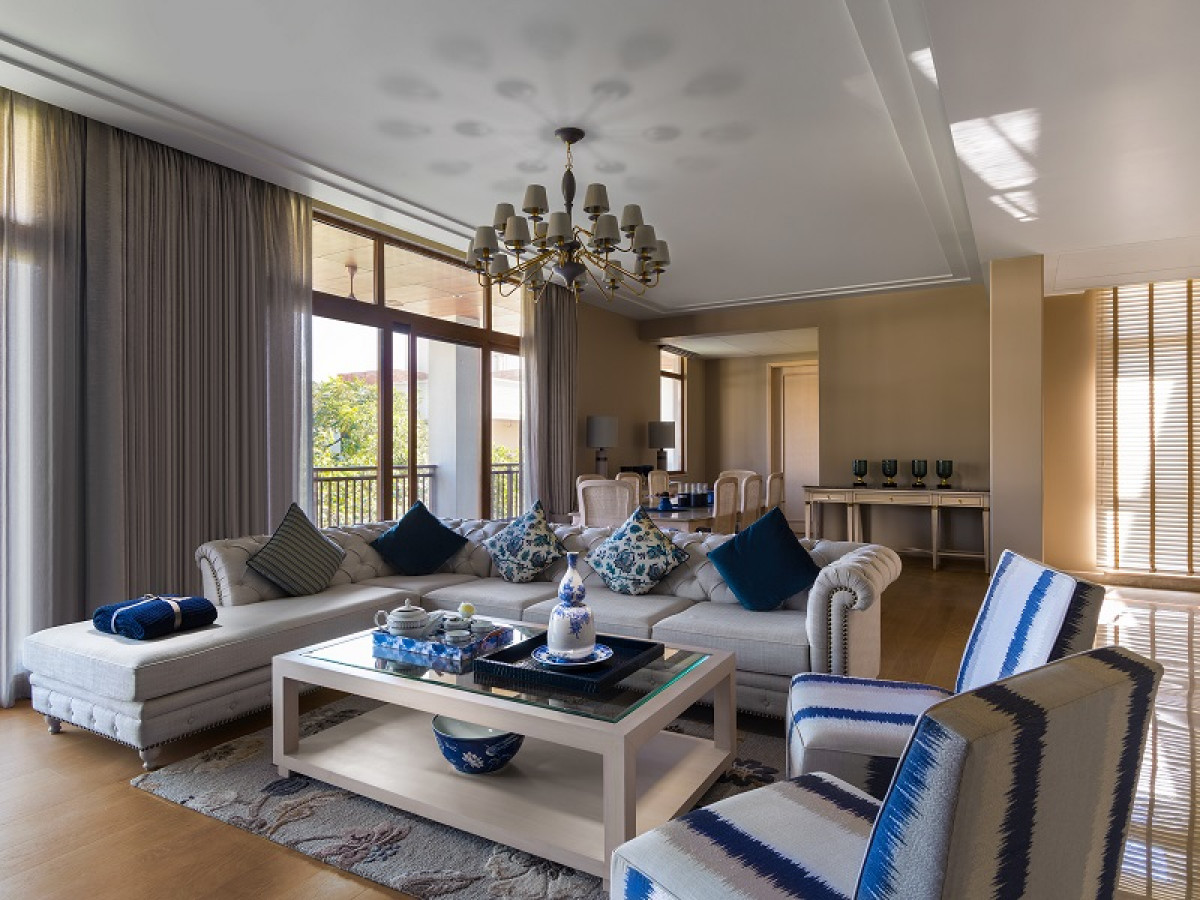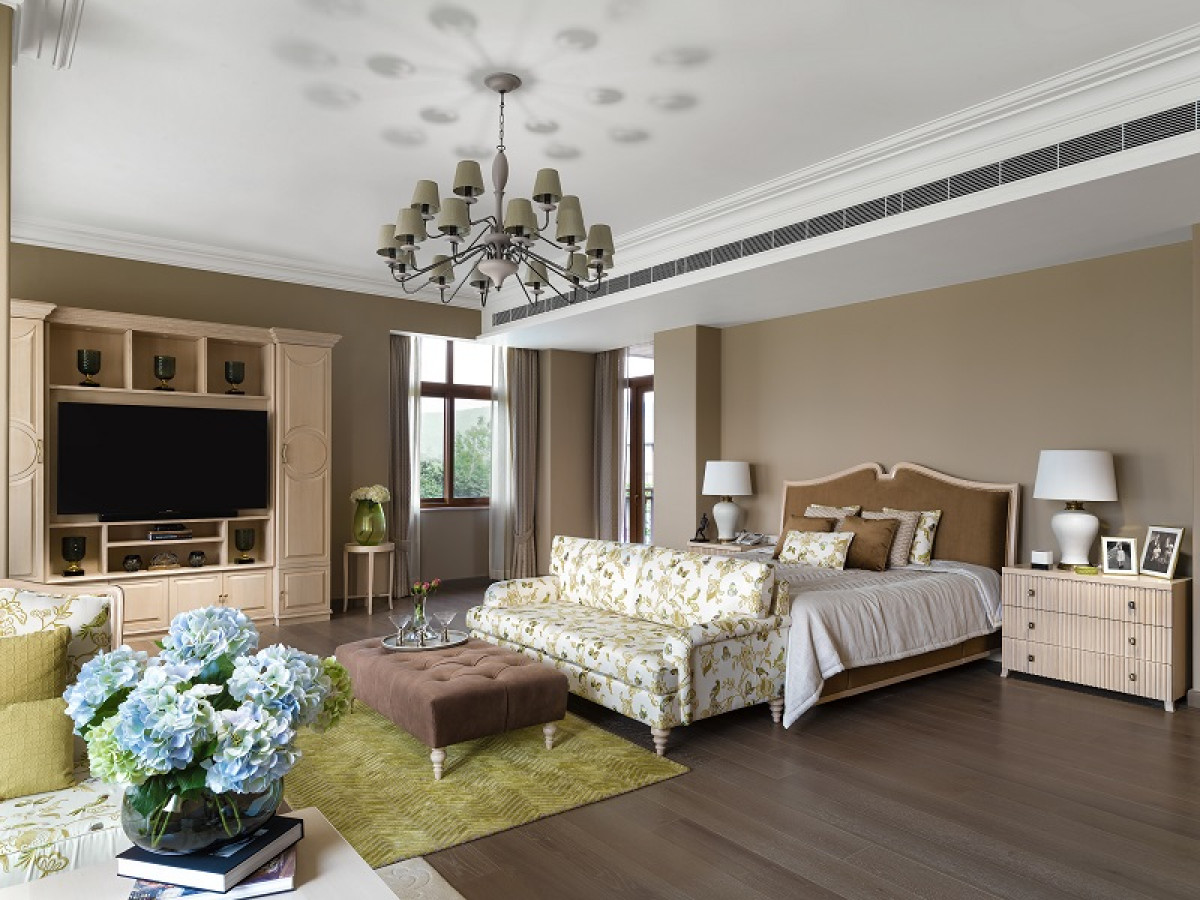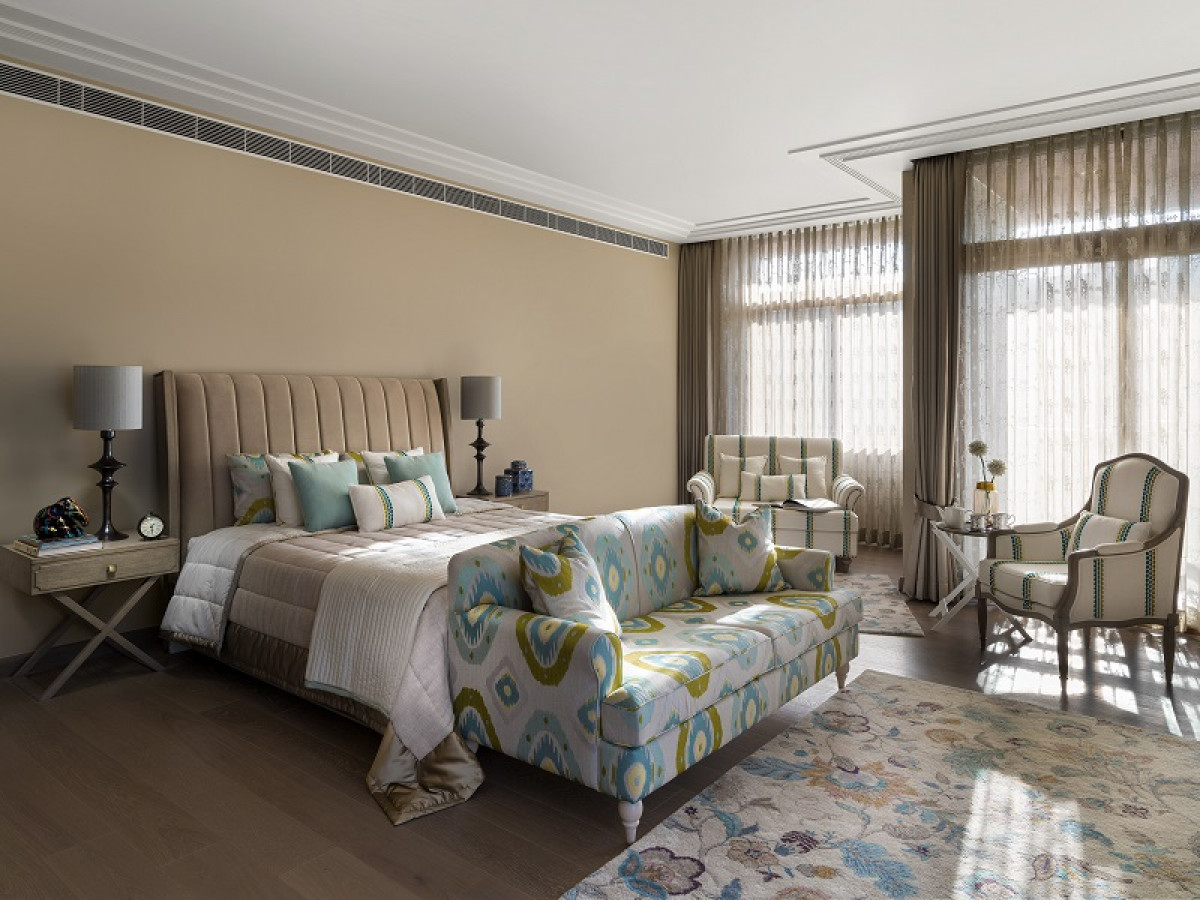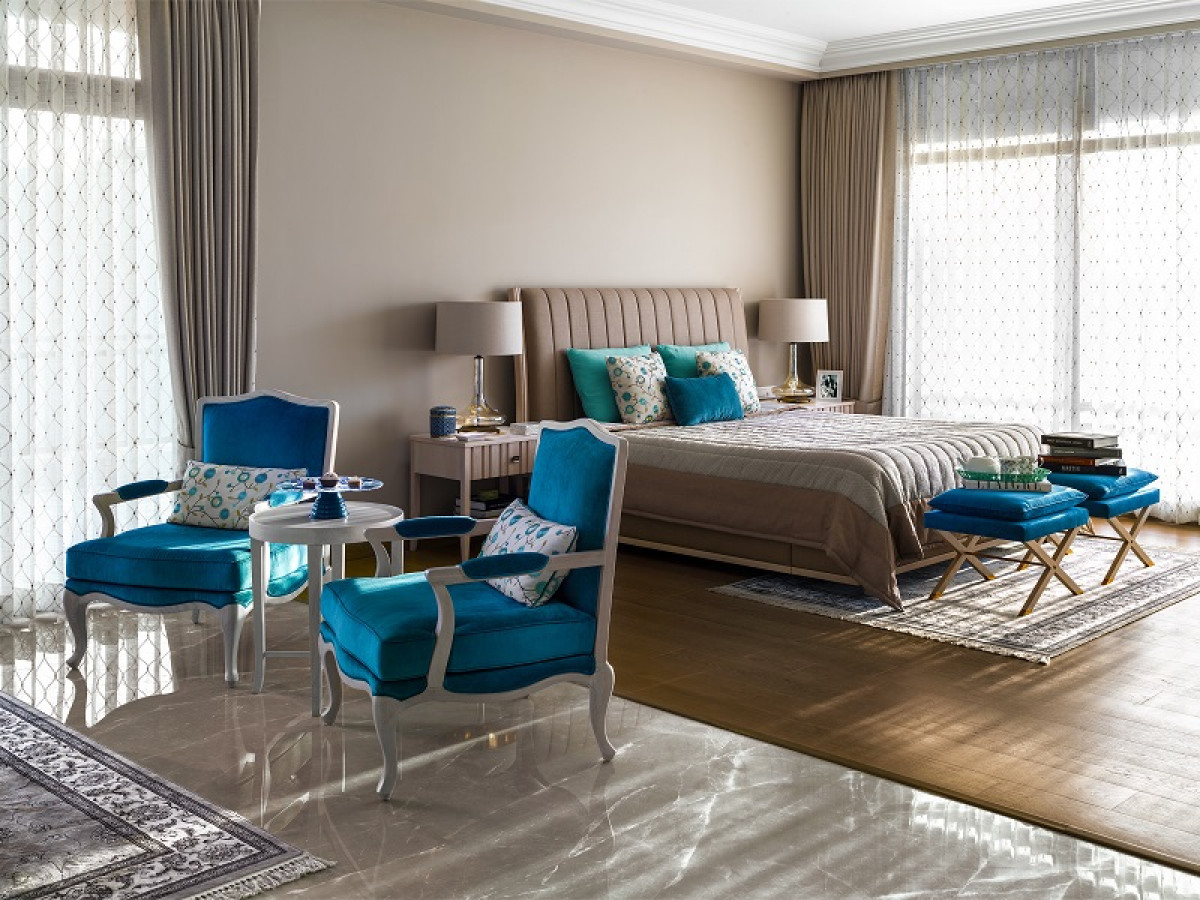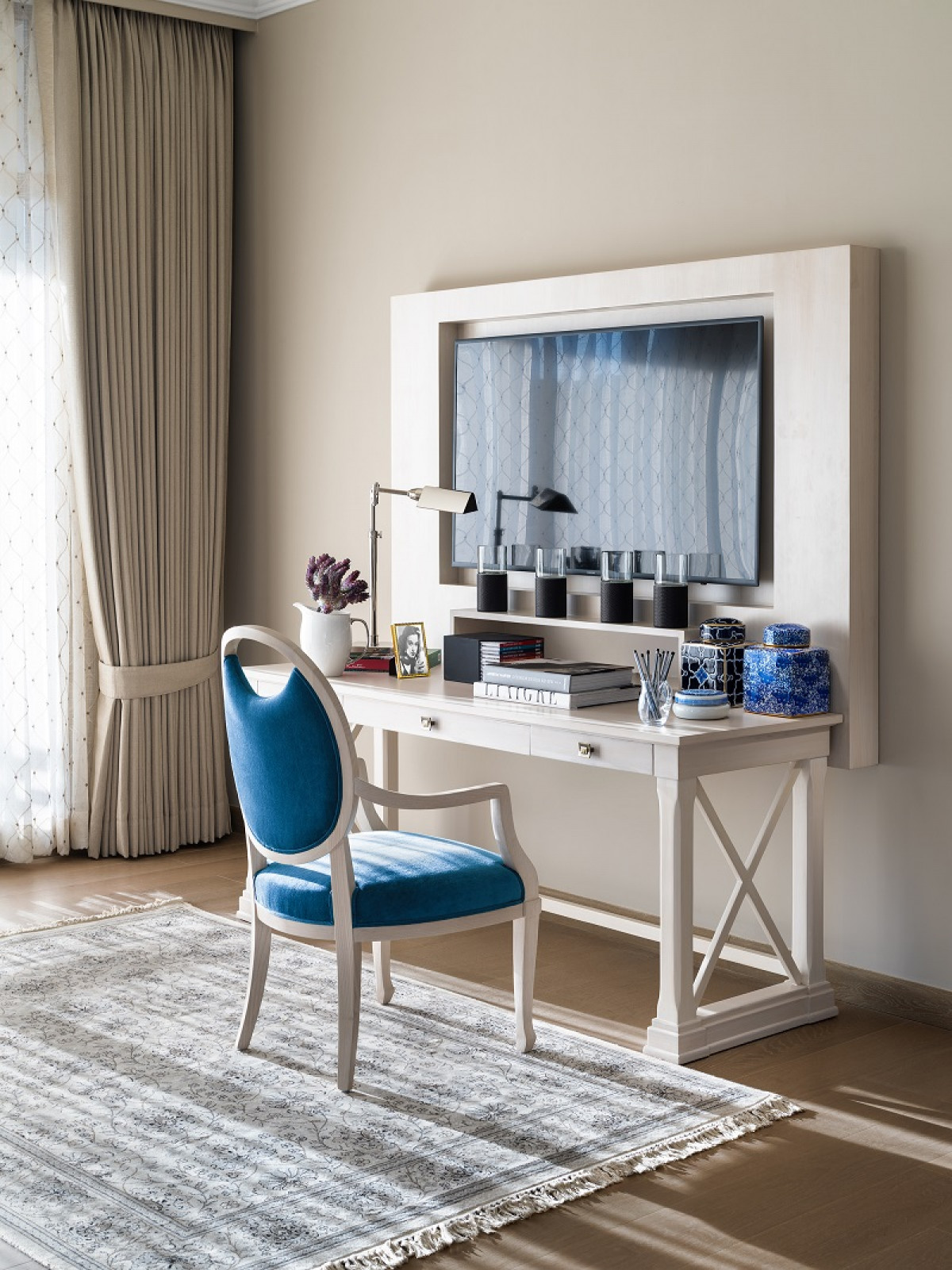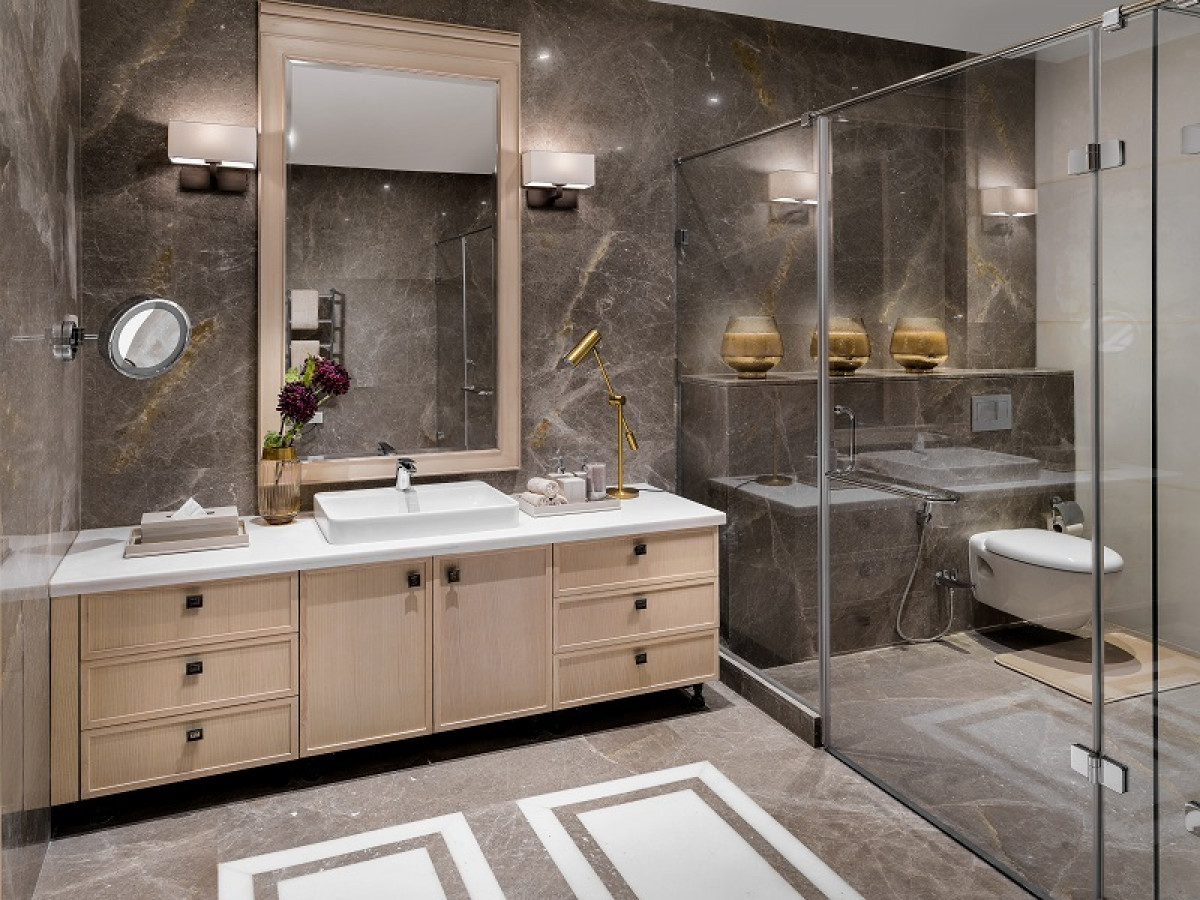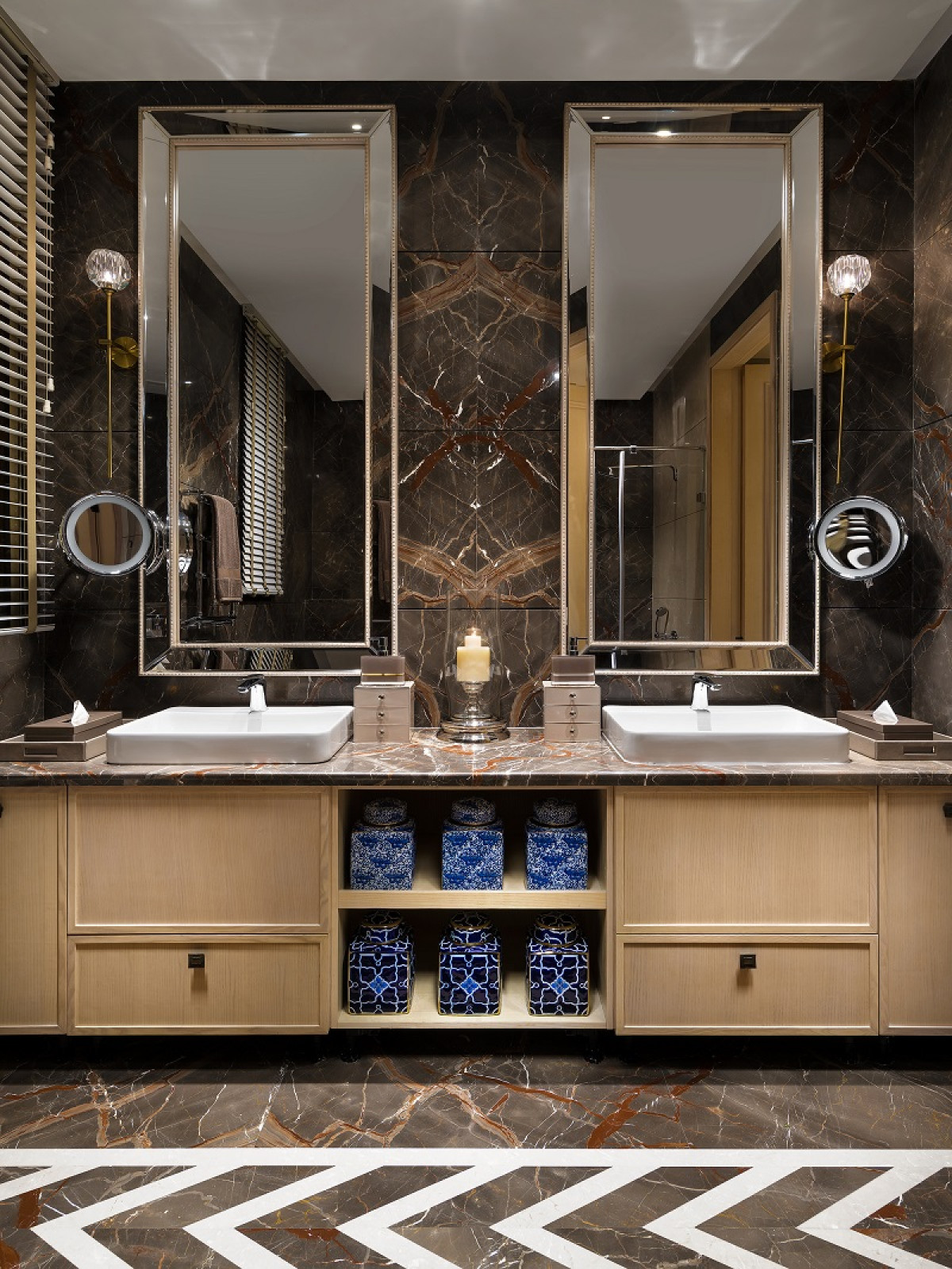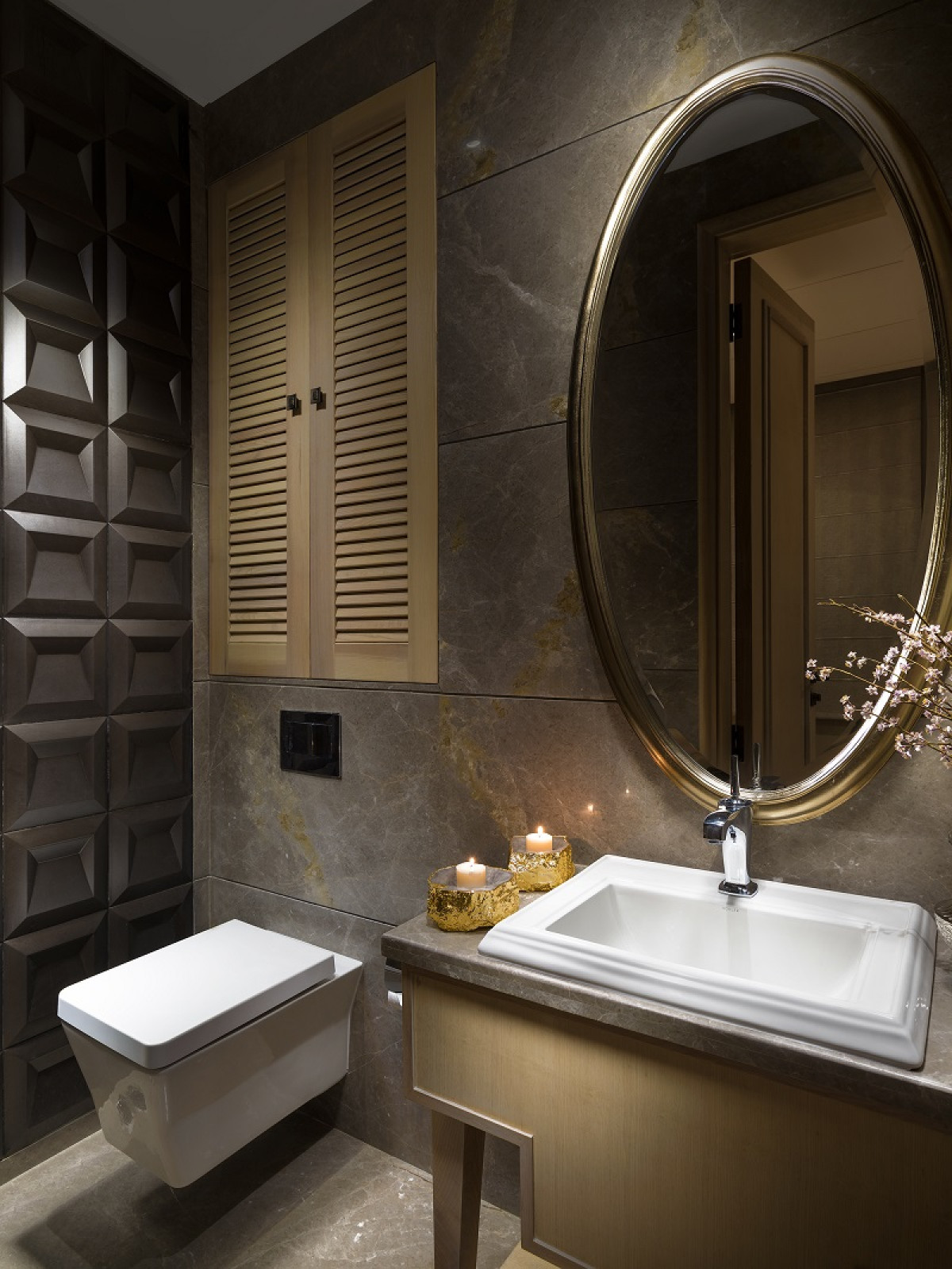 Full length windows, cleverly placed mirrors on the walls, and the light marble complexion used throughout the residence bring in fluidity of space, playing up the natural light that flows in to visually expand the areas. At night, the home gains a new dimension with amber pools creating a sense of beatific calm Showstoppers in dramatic chandeliers rule the spaces.
Also Read: 7 Simple steps to Declutter your Work Space
The regal fireplace in the family area breathes warmth in earthy tones, with an equally striking mirror on the wall to ear mark its presence. The grandeur and appeal of the sweeping staircase with delicate white handrails sets the design vocabulary that runs through the house with a chic hum.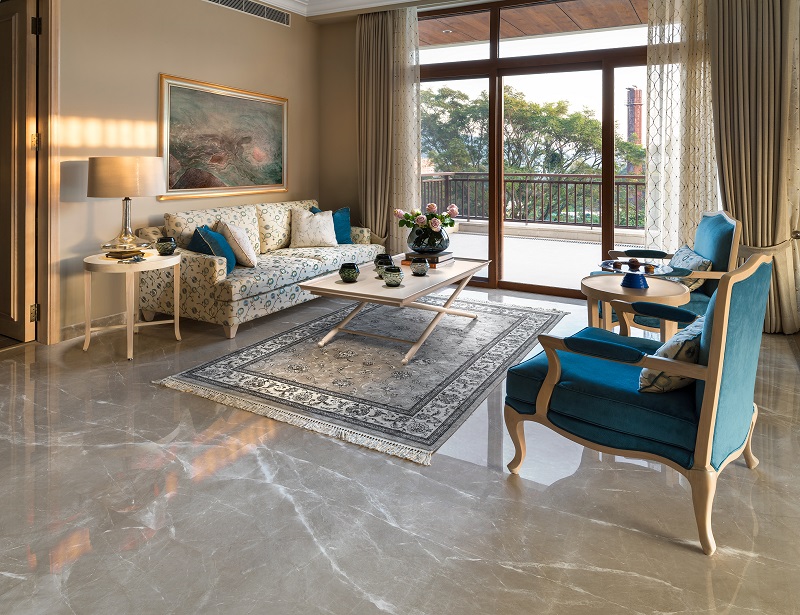 There is a sense of functional, robust elegance that envelopes the entire residence. Contemporary artworks from Studio Art, modish light accessories from Highlight nestle serenely with a plethora of hand knotted carpets and stylish rugs to create a sense of cosiness and harmony in every nook of this treasured casa in the clouds. A soothing blend of classic charm and craftsmanship.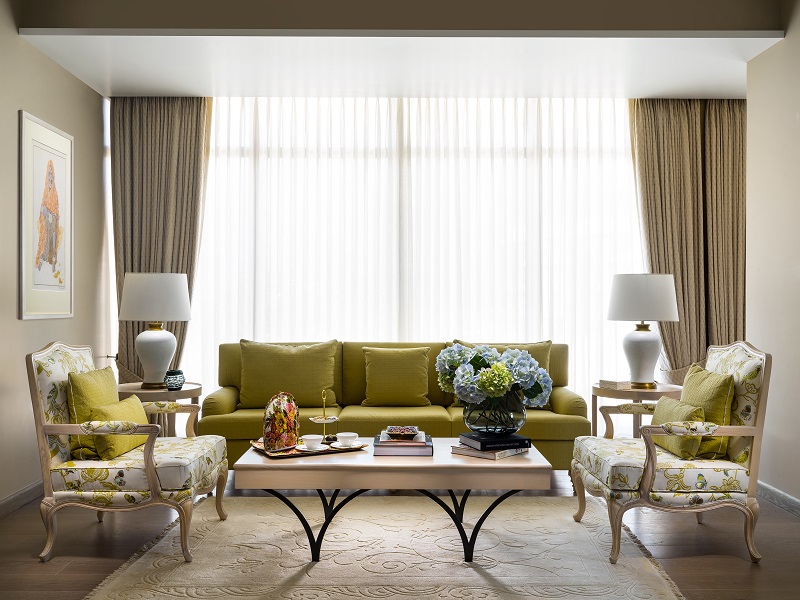 #penthouse #home #design #interiors #himalayas #mountains #outdoor #indoor #modern #traditional #contemporary #chic