A home is a nest of emotions. Homes are made with objects and products bought over years ago or passed on by the generations. The House of AK is one such home designed by Studio DAT in 2020. Situated in Noida (NCR), the house spans 1000 sqft. The brief was to keep it simple, and every room to narrate a story using the old furniture as it has been passed down by the generations and valued the re-loving and re-purposing the products.
Studio DAT team says that they were lucky enough to work with clients in the pandemic as the client valued each and every furniture item they had, and realized the importance of slow living.
Studio DAT team tried to bind the whole house through simple elements especially the linear grooves on the wall of the living room that continues on the ceiling of the master bedroom, and colors blocking on the walls of the guest bedroom in ochre yellow and balmy mauve in the study den with a day bed to relax in.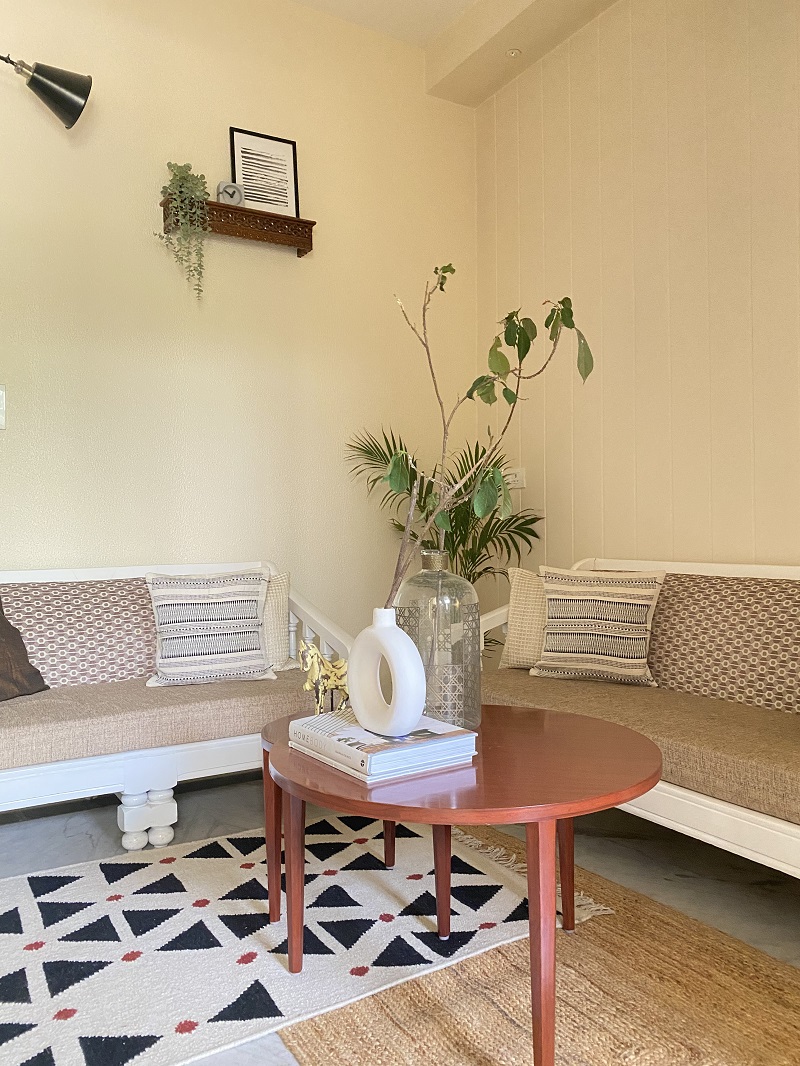 The clients wanted to feel relaxed in their living so they gave them a Scandinavian feel where they played with neutrals and used Indian handlooms in furnishings. They also gave life to a 30-year-old sofa, by creating a small gallery wall which had artwork done by the client's 90-year grandfather- a total conversation starter.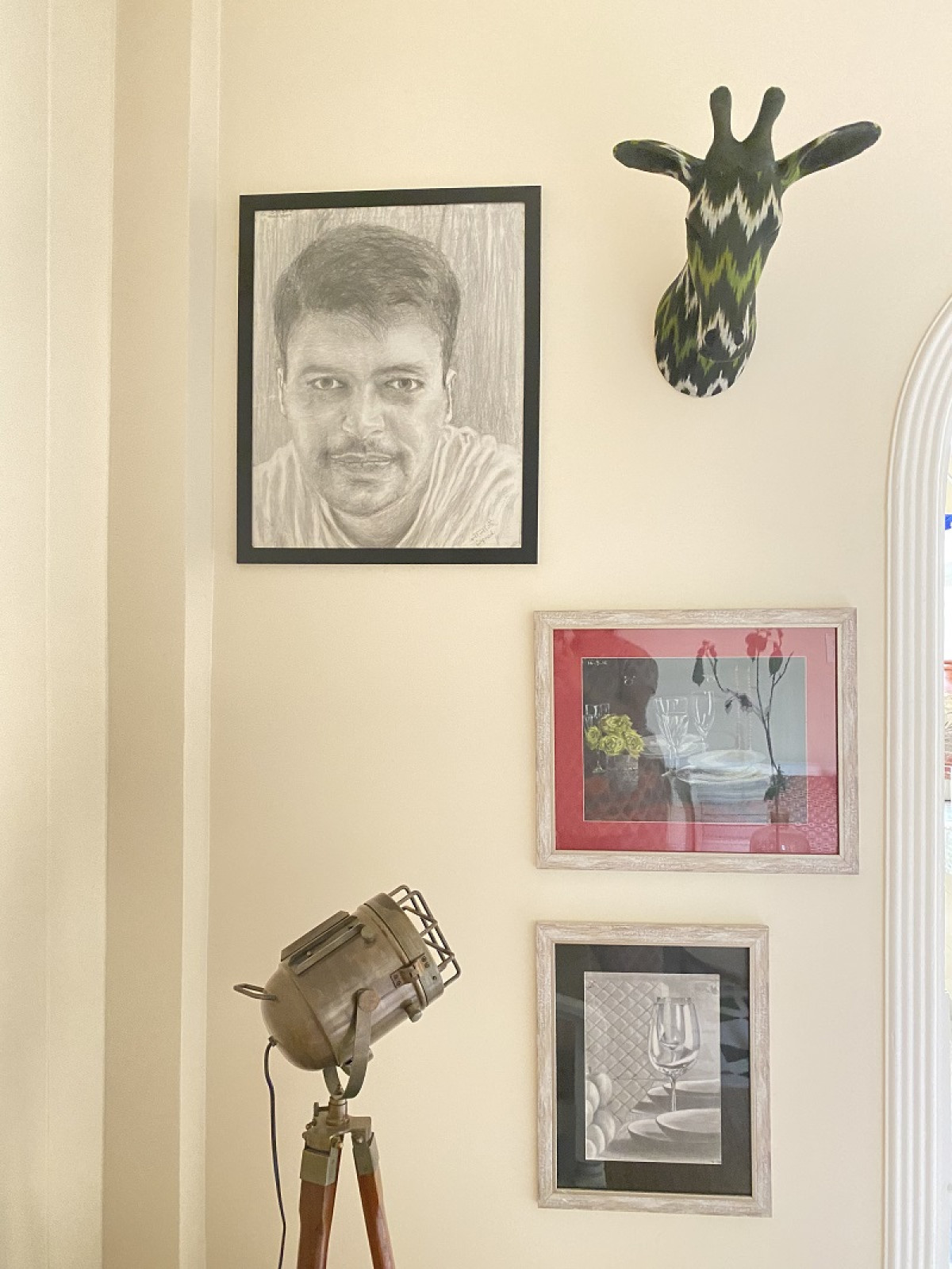 The clients already had the curtains for the master bedroom, so the team designed the bed keeping in mind the curtain motif by polishing the bed in tones of grey and the headboard had chevron jaali panels on it to create a narrative for this space. The two mirrors beside the headboard added visual depth and also becomes individual dressing areas for the couple, TV unit was not given in the room as they wanted the room to unwind and didn't want to mix it as a zone for entertainment.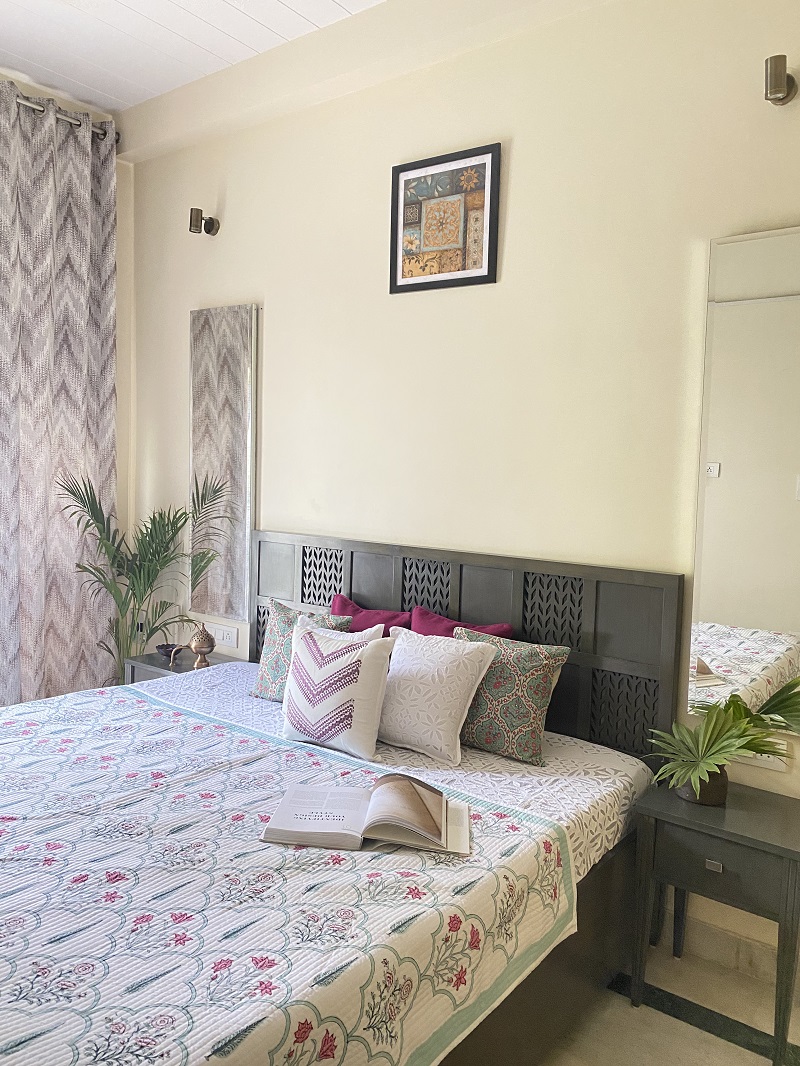 The study den was of utmost important keeping in mind the WFH scenario, the table was placed near a window and a day bed was provided, the colors in the room are calming and help the family to stay focused and relax at the same time.
In the guest bedroom, Studio DAT added the warm ochre yellow to create happy vibes and also added a refurbished 50-year-old settee to crawl on and read. The decor items styled were specifically bought from Indian brands.