Xcelirate is an expanding digital entertainment content provider with a global reach. Many of its staff work from home in far-flung locations. In a step to take the company forward and attract talented young programmers, the company decided to open a hub in Barcelona – a city renowned for its digital start-up culture and fantastic lifestyle.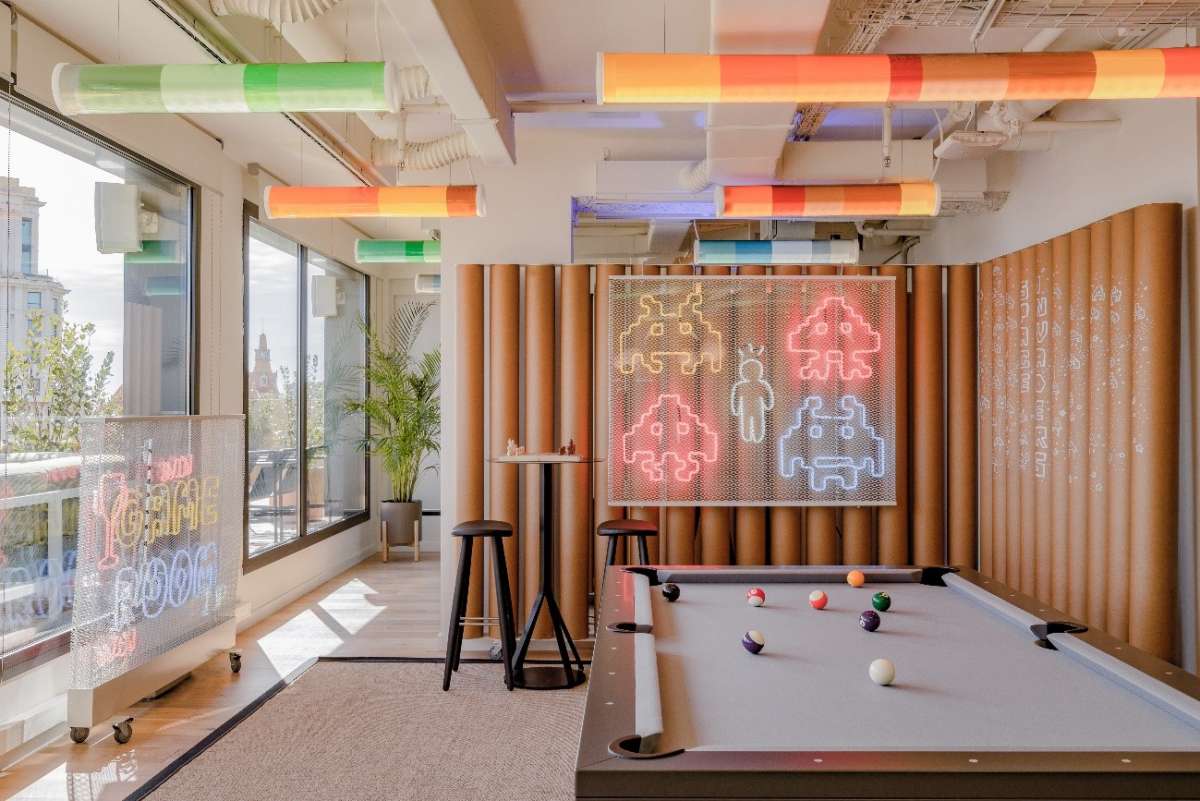 Xcelirate rented a top-floor office with a terrace on Passeig de Gràcia – Barcelona's most prestigious avenue. Although the space was already fitted out as a functioning office, Xcelirate's directors wanted something that expressed their company's values. They wanted to inspire their young team and provide a unique, fun environment that would bring out their professional best. Their vision for a workspace that was dynamic, fluid and just a little irreverent. The décor had to encourage people to connect, innovate and imagine, and let them be creative whether they were sitting at a desk or on the terrace.
So they contacted Lagranja Design.
Founded in 2002, Lagranja is a multidisciplinary design firm whose talents are primarily focused on creating interiors and products. After almost 18 years, the Lagranja team remains passionate and consistent with its philosophy: to make design a companion for companies and brands.
Designing at Lagranja has always been about ideas and strategies, never about trends. "We won't sit at the table with a predetermined list of what we should or shouldn't do. We believe that every project is unique and has to be approached in a different way. We try to understand the context, we ask a lot of questions, to ourselves and also to our client, we strategize, we look for the right tools and the right team. And we let things be born."
Also Read | Five interesting ways to redefine your kitchen
In 2010, Lagranja consolidated its growth by expanding its activity with a new office in Hong Kong, moved to Singapore in 2018. Since 2013 it has also been operating in Istanbul. Lagranja's work has gained international recognition and national acclaim winning prestigious awards such as the Red Dot Award (2007), Premi Ciutat de Barcelona de Disseny (2008), Premio Vía (2009), IIDA Excellence Award from the International Interior Design Association-USA (2009), IDEA Award (2008) and Silver Delta Award (2012). In 2021 she has been awarded for the Xapo office project with the 2021 Architizer A+Awards in the Office Interiors category (<25,000 sq ft.).
"This project is slightly different from other workspaces we have done in so much as strategy took prime priority," says Gerard Sanmartí co-founder of Lagranja Design. "Rather than focusing on 'interior design' in the classic sense, we thought about communication and user experience."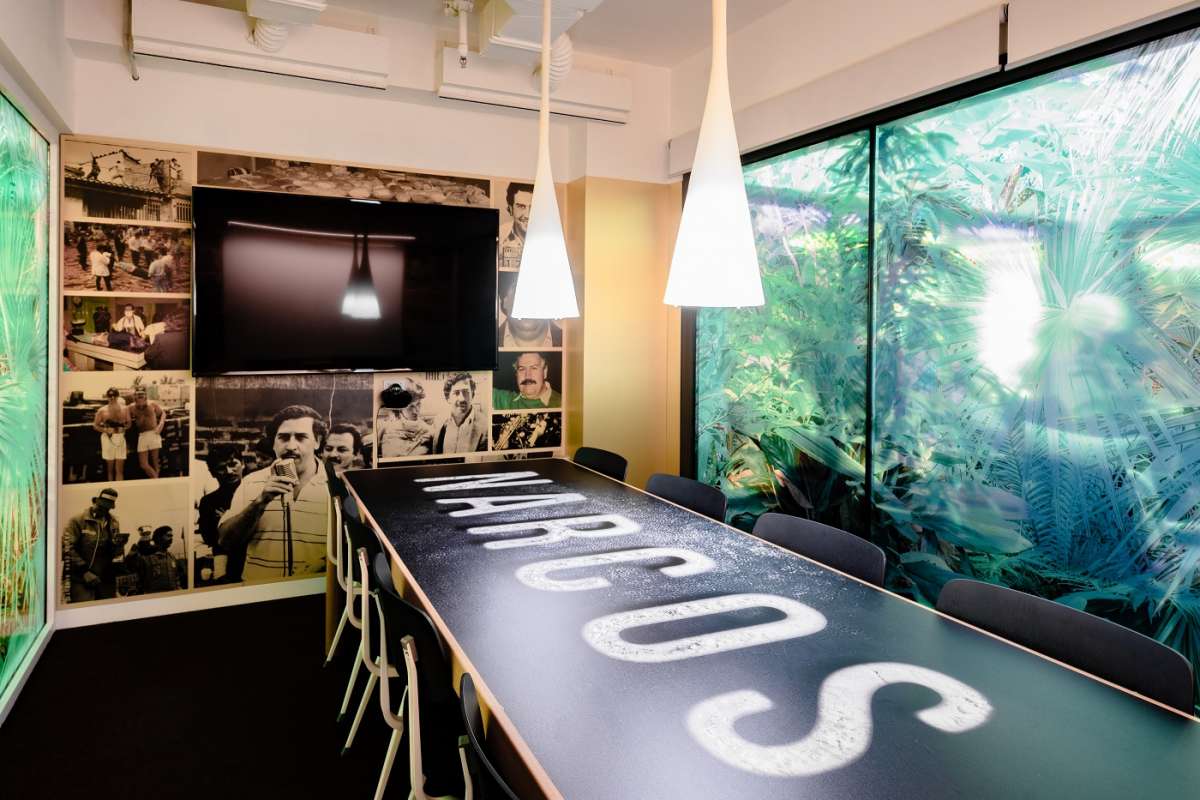 Although Xcelirate operates in the digital realm, physical meetings – between both staff and clients – are important. For these occasions, the designers created thematic meeting rooms that pay homage to recent online phenomenons. In one, you step into the world of Narcos – with jungle wall motif, historic photos of Pablo Escobar and his entourage and a central table featuring the show's name in powdery white font.
Also Read | 6 Unique ideas to make your dull and dark room look bright
Another takes you to a bank vault – the main stage for the hit Spanish series La Casa de Papel ('Money Heist') where the Anonymous facemask worn by characters in the series and private strongboxes are the visual codes.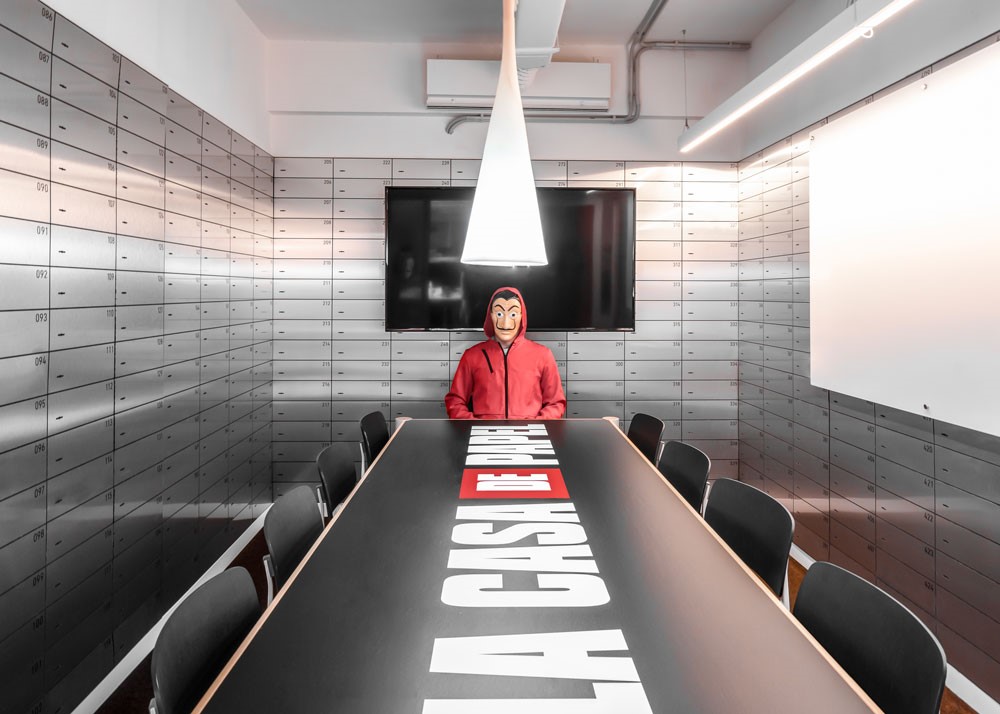 The shared workspaces of the new Xcelirate HQ present a similar sense of diversion, but with a stronger emphasis on productivity. Lounge areas and informal work nooks have been fitted out and Lagranja-designed chairs, stools and sofas in softly rounded forms and warm textiles. Taking inspiration from video games arcades, the 'Recreation Room' features neon wall installations of Pacman, Space Invaders and other famous characters of the genre.
Also Read | 7 Creative ways to revamp your outdoor space and impress your guests
They share company with illustrations by Barcelona-based illustrator Javier Royo on the curtain window to the terrace, his little creatures creating quirky interactions with the city's famous skyline.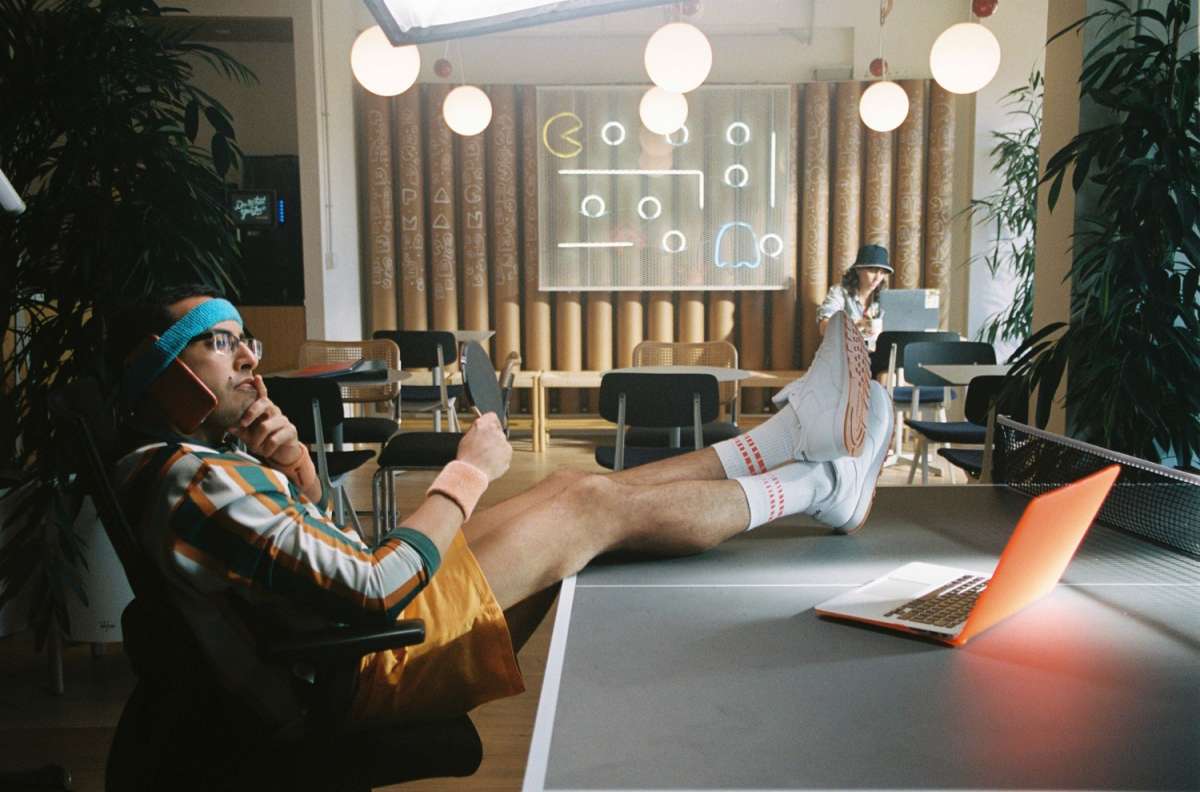 Beyond interior design, Lagranja also created the storyboard for a cool recruitment video that showcases the new Xcelirate offices as a colourful, thematic work and playground for the world's best tech talent. Produced by Kinkifactory, it communicates the design concept with a new medium that reaches out beyond the physical space and highlights its features in a fun and animated way.
Also Read | 10-Storey building made in 28 hours and 45 minutes with pre-fabricated containers in China