Recently, Kangana Ranaut turned interior designer and decorator for her sister Rangoli's new pad in Kullu (Manali). Kangana, who has always shown her staunch support for Indian art forms, ensured the house had the right mix of comfort and style.
Blending chic and classic charm with locally sourced material, the home stands out. They named the house 'Villa Pegasus'. It's a Greek word which means an immortal winged horse, and is named after the building in Mumbai where Rangoli and her husband Ajay started their married life. In fact, in her social media post, she shares that this is where her son Prithavi was conceived.
In a stark contrast to how she is portrayed in the online space, Rangoli Chandel is very soft-spoken and full of energy. "I am not into décor. But I always loved mountain and hill home design," she confesses. "When Kangana asked me what kind of house you want - Italian, French, Victorian, or colonial. I told her I don't know all of these. I want a house which reflects my personality," she says.
Home is an emotion, and especially, in our country, we have grown wondering how our dream home would look. "Therefore, Kangana made me and Ajay (Rangoli's husband) sit, asked us what we want and then noted our preferences," Rangoli says.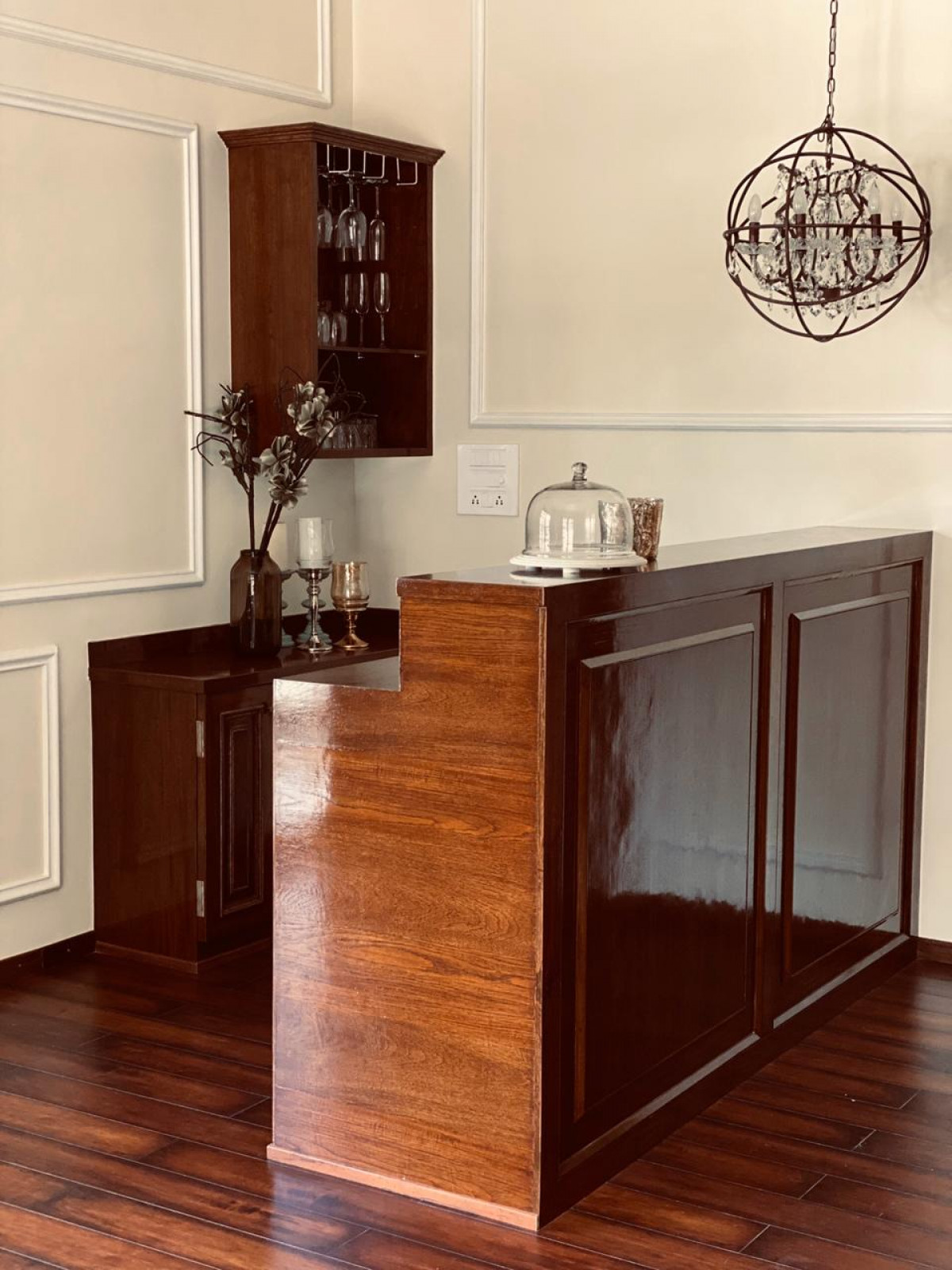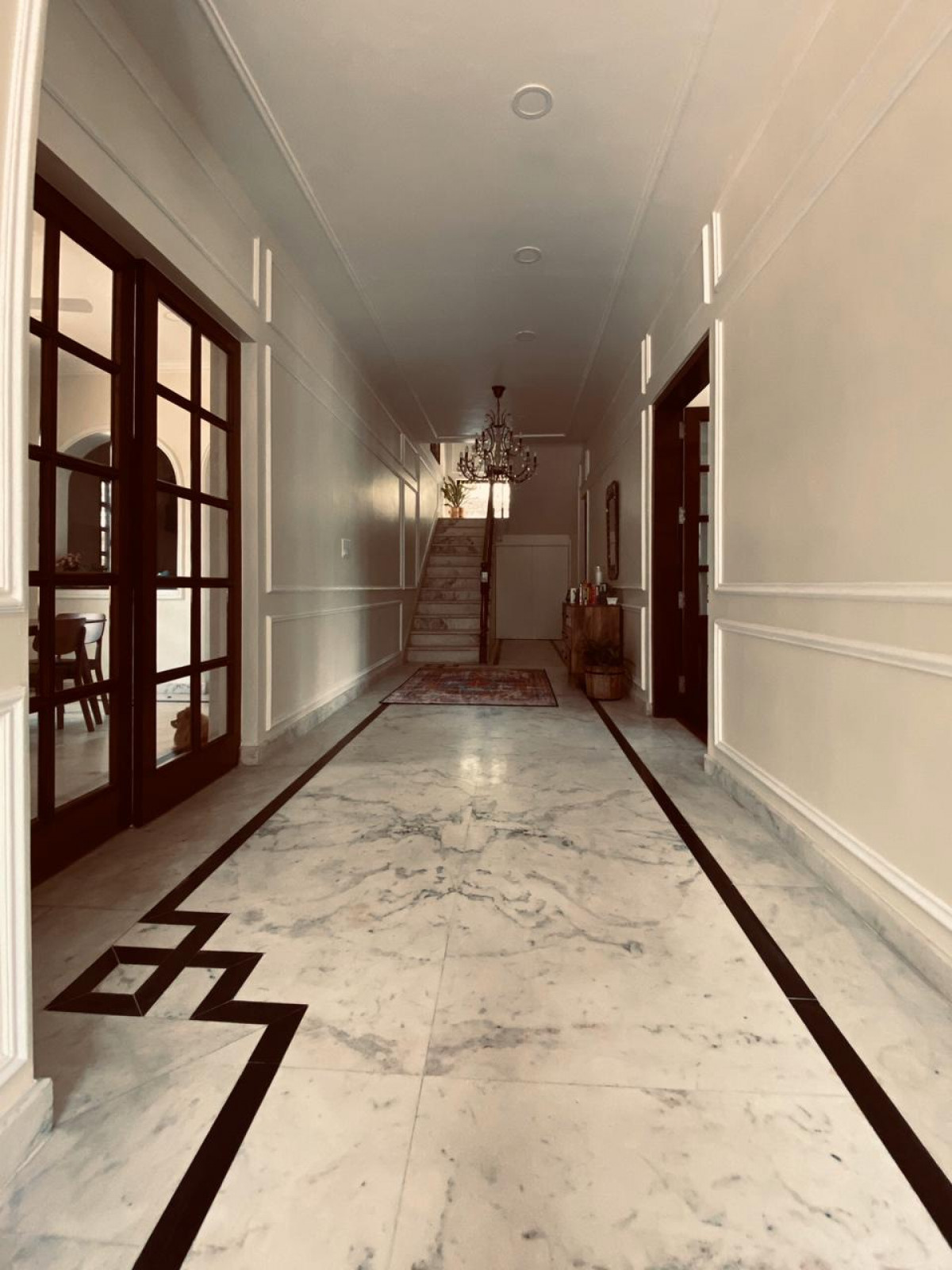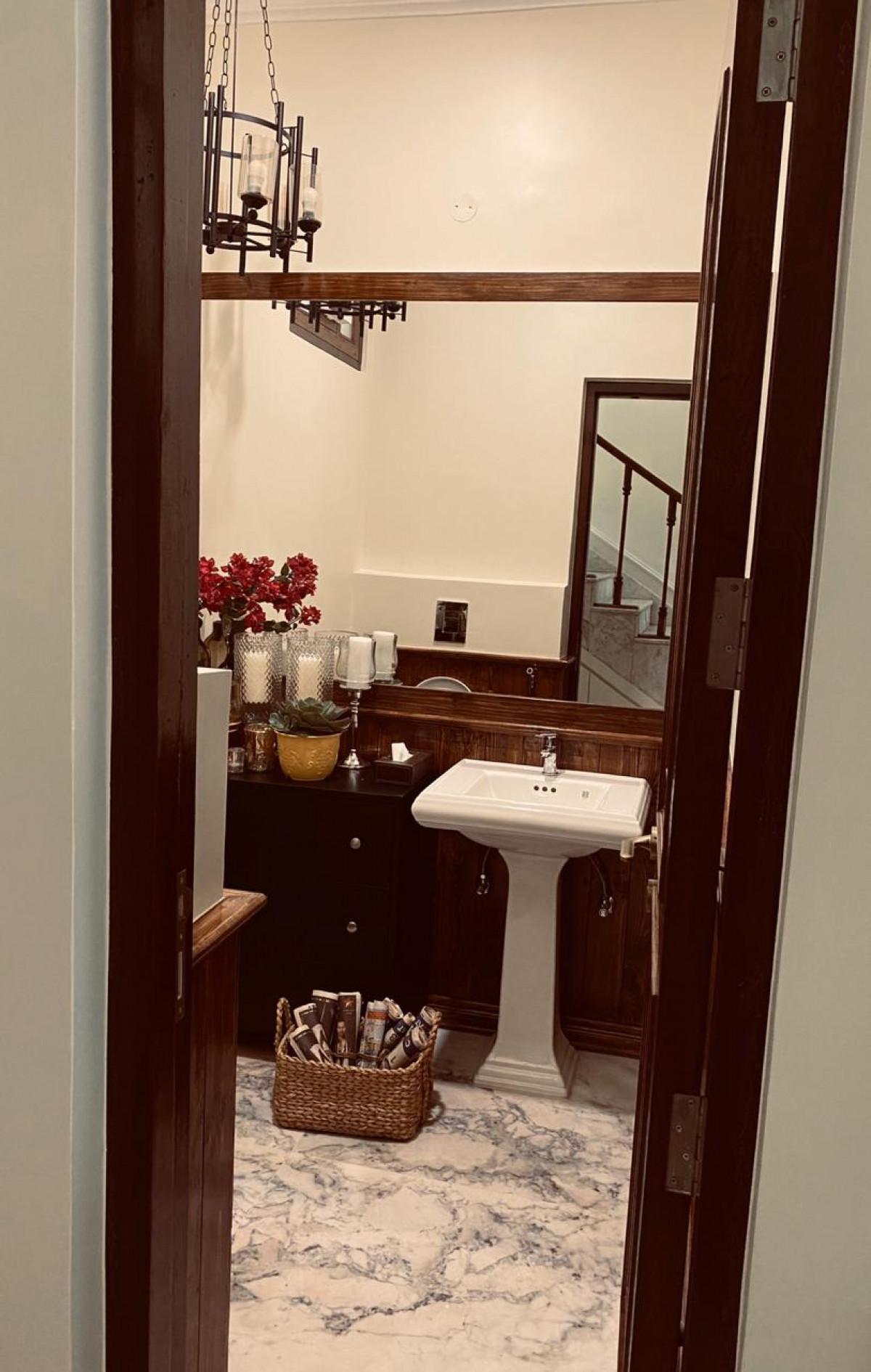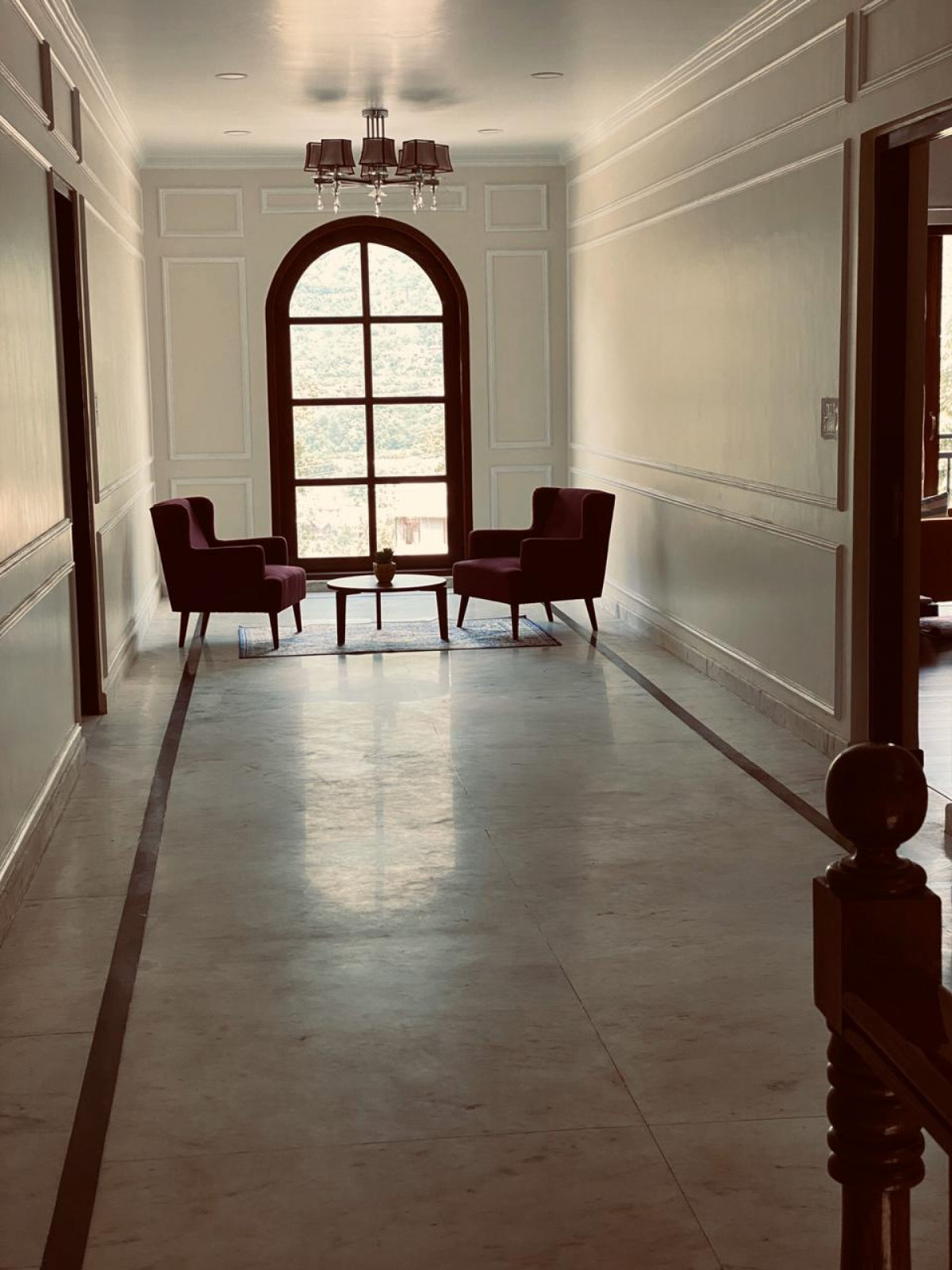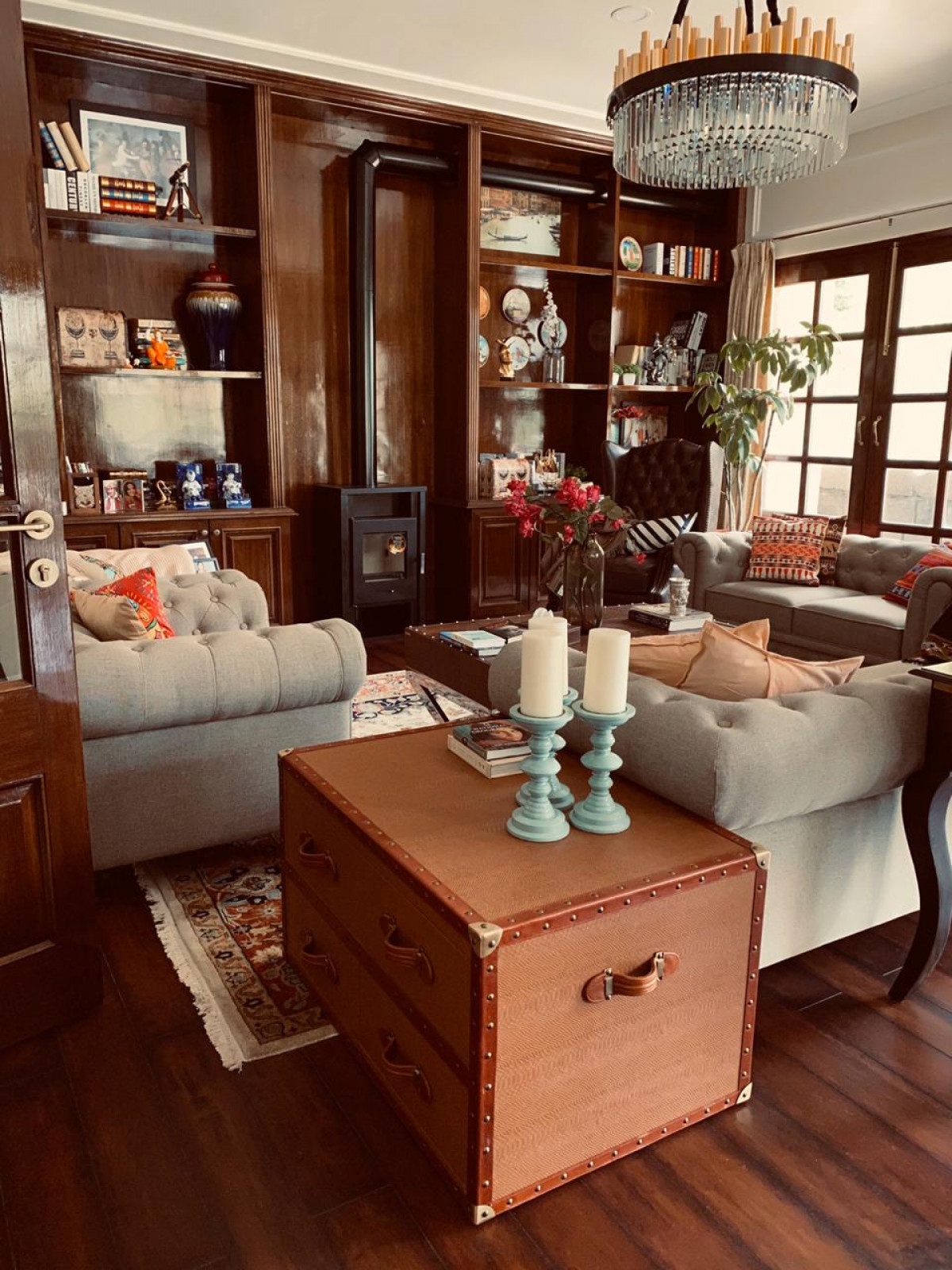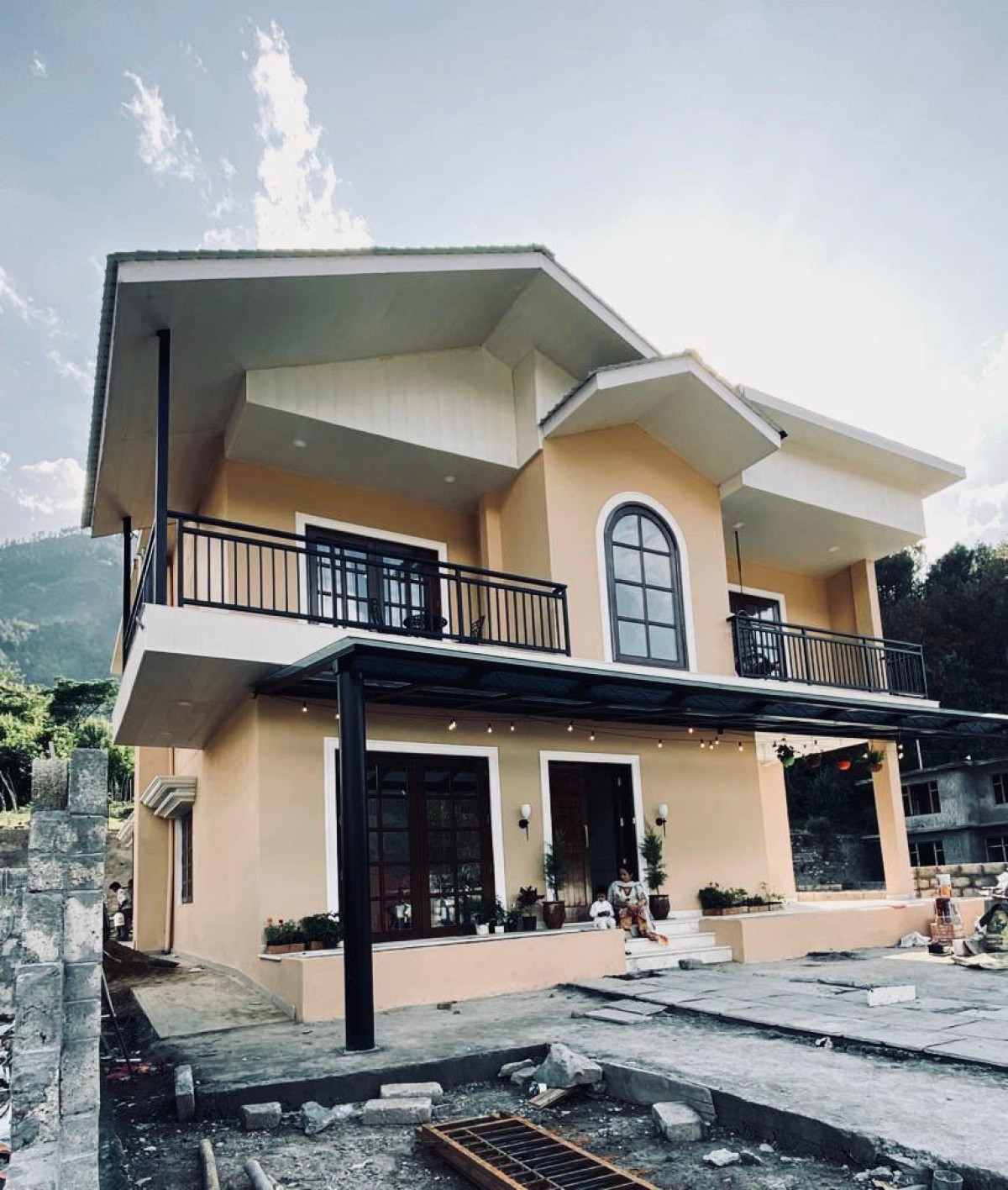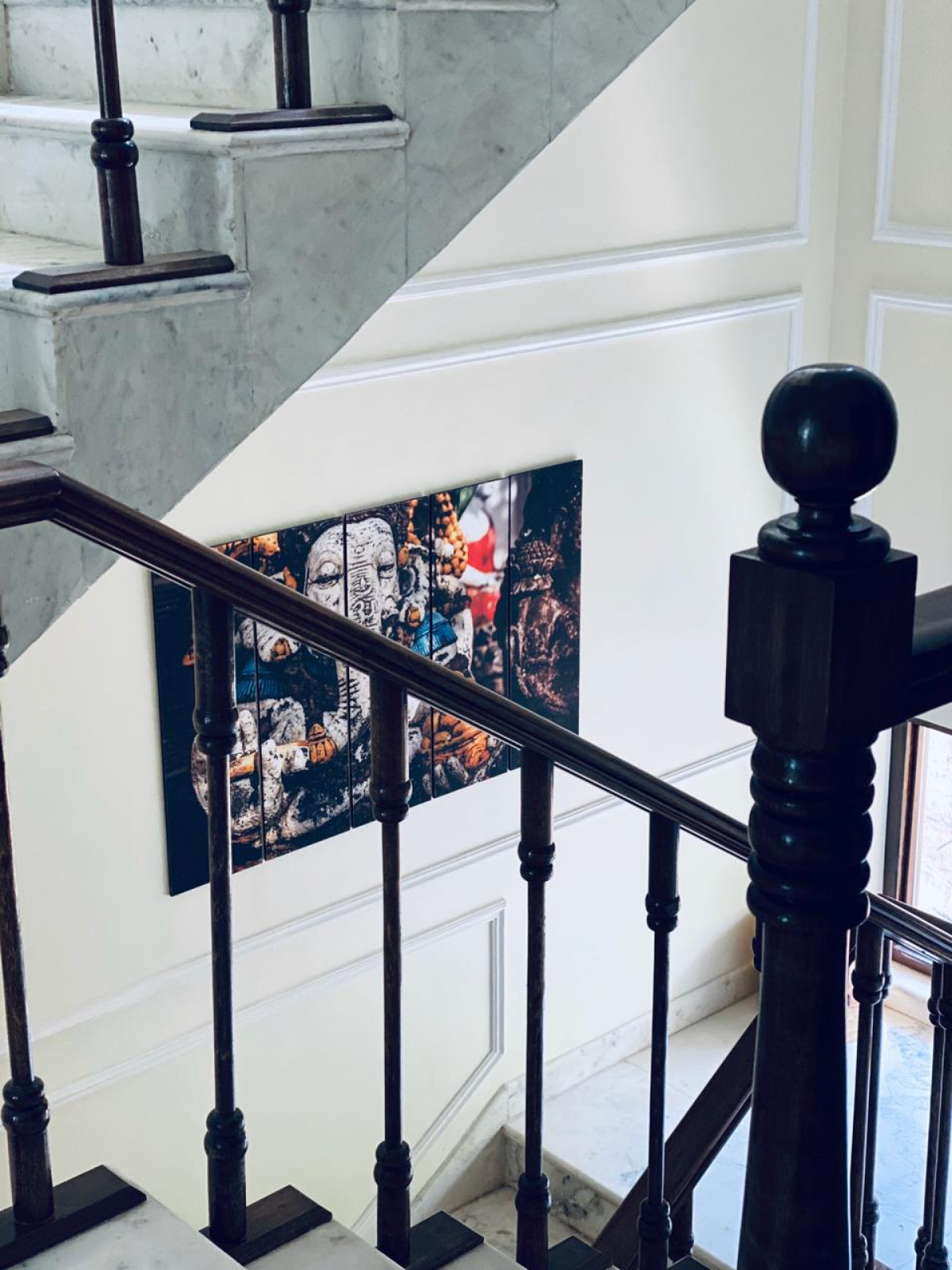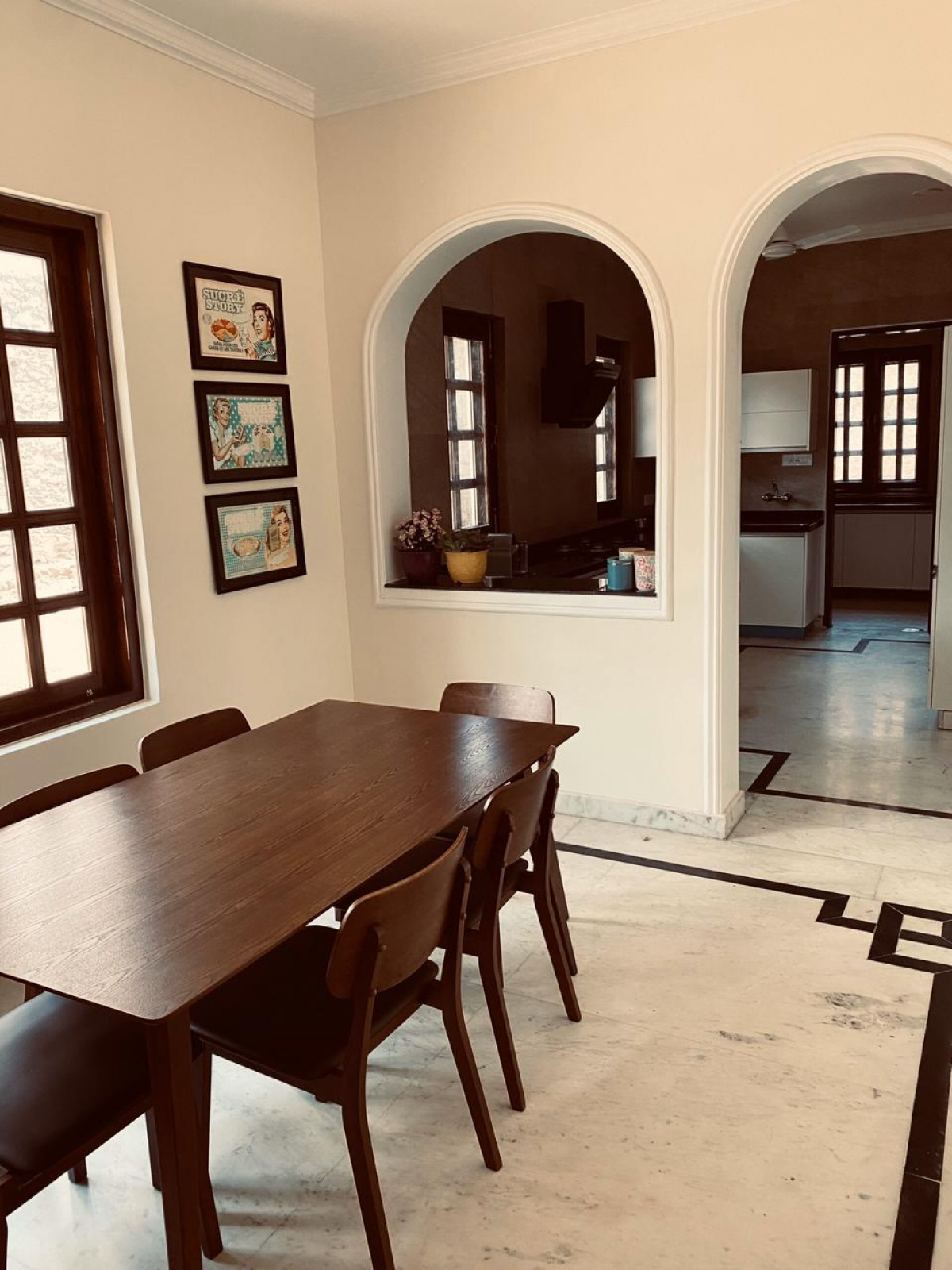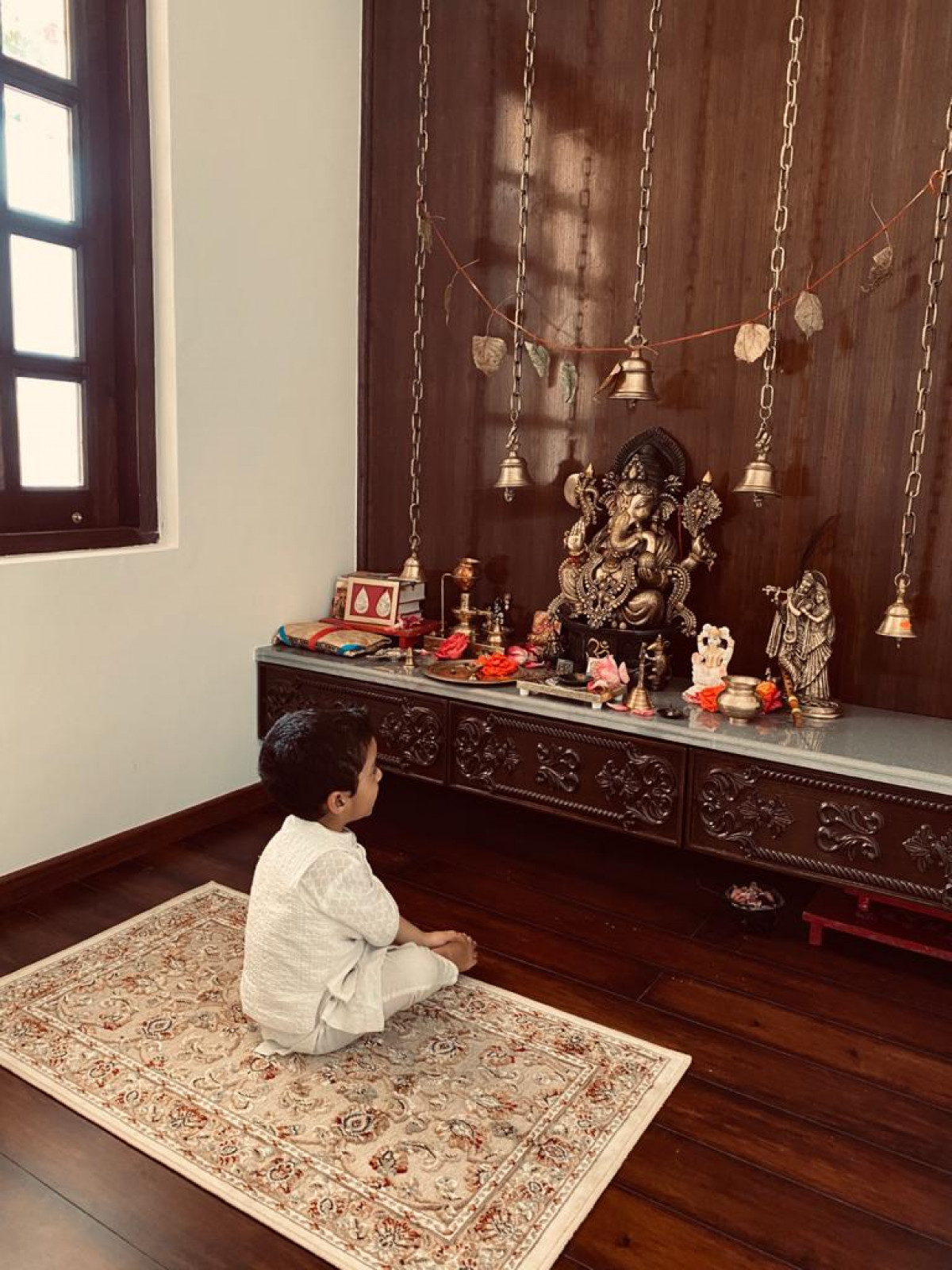 "Kangana loves old and rustic designs but I told her I don't want it. Not that I don't like rustic and vintage but I wanted something new and practical. Since, Kullu is a mountain area, we can see a lot of woodworks. I told Kangana, we will use wood," she says adding, "I also told her I love marble, which she doesn't. But Kangana incorporated my preference for marble while designing the house."
Kangana had promised that she will work on Rangoli's home and design it for her. But usually when a star makes such a promise, we see interior designers and assistants getting roped in. In this case, however, Kangana took it upon herself. "She has done this singlehandedly. I was just being assistant to her. When the contractor and workers met Kangana they thought she would be there for two minutes and then carry on with her work. But she sat for the whole briefing and discussion and in fact spoke to them in our Pahadi language," Rangoli says.
When you opt for a go-local or vernacular design, it requires solid ground work and research. It's comes with its own set of challenges. Rangoli shares Kangana worked on minute details and even ordered different things from different parts of the country.
"My rug has come from Udaipur, idols in the mandir have come from Bangalore. Artefacts from Mumbai, Delhi. In fact, I am don't even recollect how many markets and stores she researched to get the right accessories and materials for the house," she says when asked how difficult was to source different materials.
"My carpets are from Udaipur and the carpet makers took six months' time to weave them. Still the finishing, delivery of all these products were amazing and timely. We directly dealt with them and didn't involve any middleman. It neither helps them or the customer. Better to deal with them directly," she adds.
"Kangana got throws for the living room from Kullu. Out of which one is made of Yak wool and it has Kullu patti (colourful design) which is also used in topi of males in the area. It looks very beautiful. I don't know how many times I go and look at my living room," reveals Rangoli. However, one of her favourite things at the home is a metal-and-glass chandelier which was sourced from a New Delhi based player.
Inspiring children
Kangana and Rangoli have always advocated going back to the roots. That is why, when it was time to design Prithavi Raj's (Rangoli's son) room, they agreed on creating a space that will both inspire and entertain him.
"Kangana added lot of colour to his room. It has alphabets, planets and a lot of other things. But for entertainment, we mutually decided that instead of a TV, it was more appropriate to put up Swami Vivekananda's portrait. We want him to get curious about Yoga and Sadhanas," Rangoli says.
It not that the room has is devoid of cartoons and games, but the idea behind the design was to create a space which would inspire to him. It also has a swing in the balcony to make him enjoy the serene view of mountains.
Rangoli and her husband Ajay always wanted something reasonable and easy to deal with. "The house is beautiful and it's not a 'touch-me-not' type. The more you use it, it becomes more beautiful. Everything used in the house is easy going and it is looking beautiful and beyond my imagination. I am very happy that we went for a house in a residential area as we got everything locally. It's very affordable and easy to deal with," she concludes.