A lot has been said about global warming and its impact is already being experienced by all. Currently, there're just a handful of buildings that have made good use of recycled materials. Hopefully, there'll be a day when (almost) every structure would follow suit. Until then, let's get inspired from some innovative buildings that have been made out of recycled goods.
Kachra Mane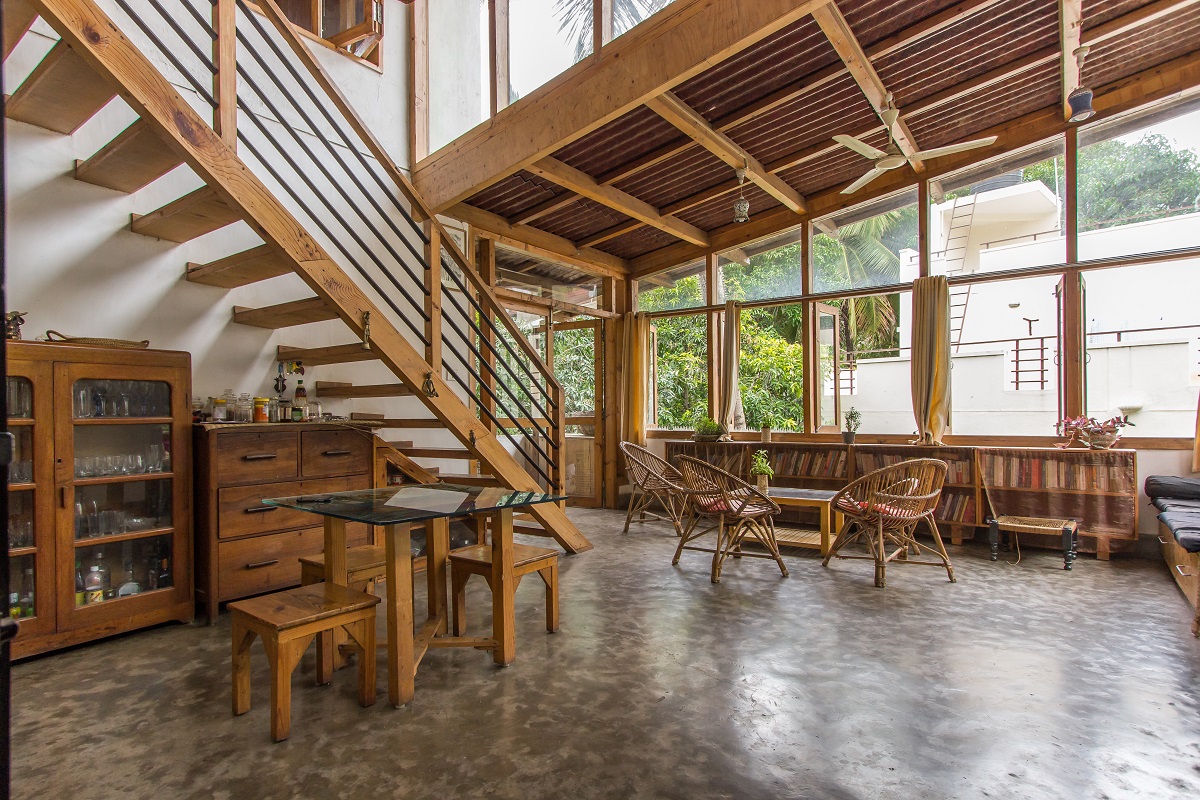 Kachra Mane, meaning 'scrap house' in Kannada, stands tall in the city of Bengaluru while setting a great example for millions of urban dwellers across the country. This two-storeyed house is made of discarded materials. While constructing the house, the residents were conscious of minimising the impact of trash on the environment. And the efficient team of architects at Maya Praxis made this happen. They've built the roof using bamboo-corrugated sheets and the walls have been made of scrapped wood and glass. Moreover, no chemical has been used in making the windows, staircase, cupboards, etc. – they're mainly made from discarded packing crates and material obtained from demolished buildings There's reused furniture and recycled appliances all around the house. The building itself has been reused – the house has been built on an existing structure. Kachra Mane is a great inspiration for us to utilise scrap and reduce our carbon footprint on the environment.
The Governor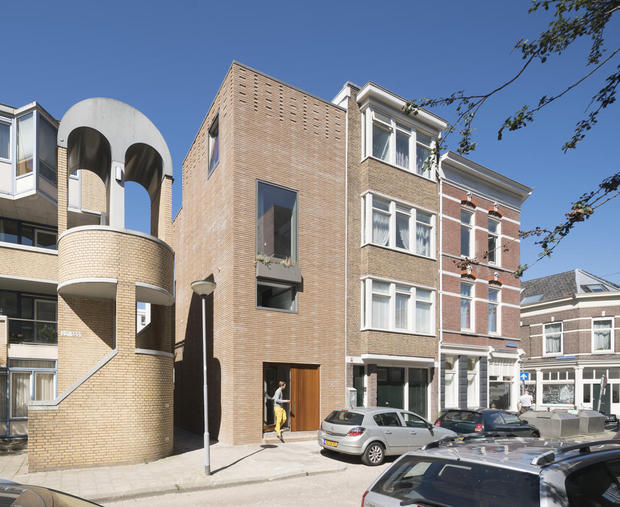 From the look of it, it's hard to say that this brand-new house comprises elements that have been recycled. Surprisingly, over fifteen tonnes of industrial waste has been used in its construction. Designed by Architectuur Maken, the bricks of this four-storey townhouse in Netherlands are made up of waste and rubble. Waste products like ceramic, clay and glass from around the country were gathered and grounded up to make caramel-toned bricks for this tall and narrow structure. Similar to this, there are many other energy-efficient houses being made by the Dutch with an aim to conserve resources. The idea is simple – to innovatively build a structure that is sustainable.

Aviator's Villa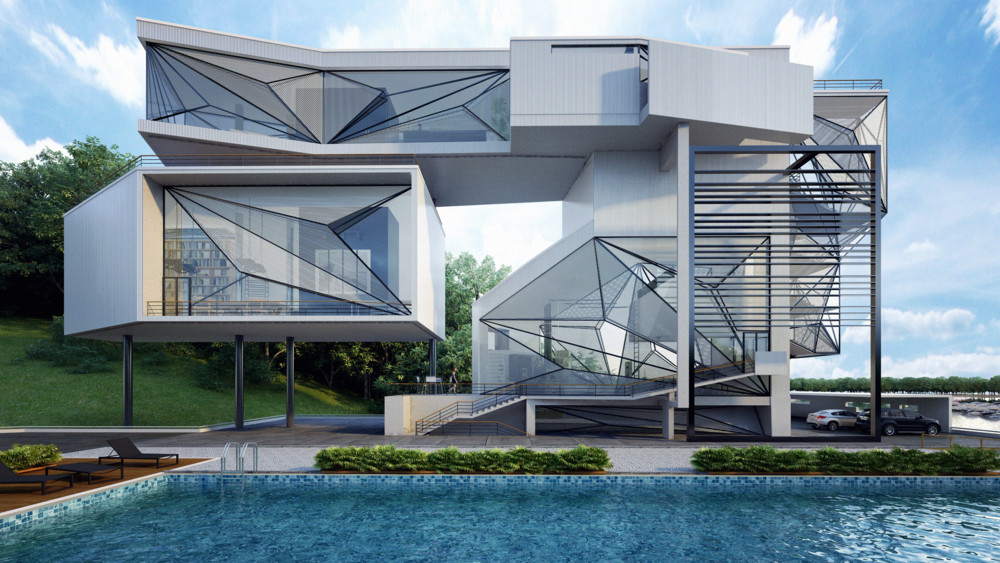 The concept of airplane houses has always fascinated us. Isn't it fun to own an airplane and convert it into a dream home? Well, there are quite a few people who've done this and they're loving their in-flight experience, literally. Junked airplanes have been used for commercial purposes too. There is a luxurious hotel in Costa Rica which has been designed by converting a real Boeing 727. Similarly, old airplanes have been converted into restaurants, cafés, suites, etc. These structures are not only innovative, but are also weather resistant and energy efficient. Using an entire airplane may not be feasible for all. Therefore, using parts of a salvaged airplane is a wise option. That's exactly what has been done in building the Aviator's Villa. This beautiful house in New York has been designed by Urban Office Architecture for a retired pilot to give him the feeling of living in open air. It has been made using parts of a salvaged airplane and glass-encased structures.

Collage House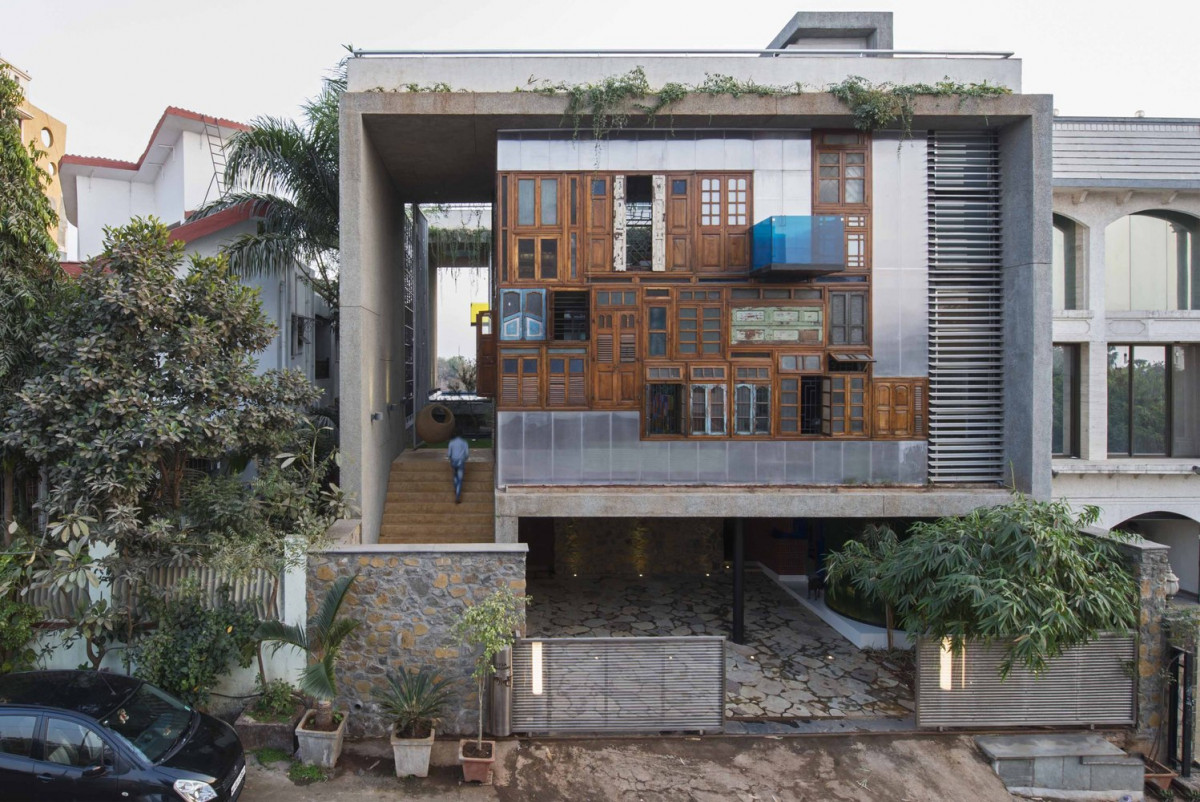 Five bedrooms and bathrooms, staff quarters, an underground water tank, a courtyard, a rooftop garden and pavilion – this bungalow has all of these and more. Designed by S+PS Architects, the Collage House in Navi Mumbai has been built for four generations of a family. What makes it extra special is the fact that it has efficiently re-used wooden doors and windows from old, demolished homes. The recycled materials used in the construction of this home also include 100-year-old salvaged stone columns, beams of old houses, wastes from fabric and cut stones, among others. This creatively designed house reflects upon the numerous informal settlements that are a prime feature of the city of Mumbai. Just like a collage, this house delights its residents and visitors with a feeling of nostalgia. The reclaimed materials help create an old-world charm and the modern designs give the house a refreshing look. It's indeed a great combination of traditional and contemporary design.
Earthquake-resistant Homes
Nigeria ranks seventh in the world in terms of population. Providing houses to all its people has been a huge challenge for the developing nation. This ambitious project, initiated by NGOs, is helping Nigerians overcome the issue of housing deficit. No fancy design, no modern technology, yet these structures qualify to be called the homes of the future. They have been built using sand-filled plastic bottles stacked into layers and bonded together with cement and mud. This project is also significantly helping in cleaning up the environment. In addition to being earthquake-resistant, fire-proof and bullet-proof, these houses are maintaining a constant temperature (18 degree Celsius) round-the-year. Moreover, they are also addressing Nigeria's energy problem as they are designed to produce zero carbon emissions. These houses are fully powered by solar panels and methane gas from recycled human and animal waste. The construction of such structures is greatly helping the country solve its issues pertaining to population and pollution.
Container Guest House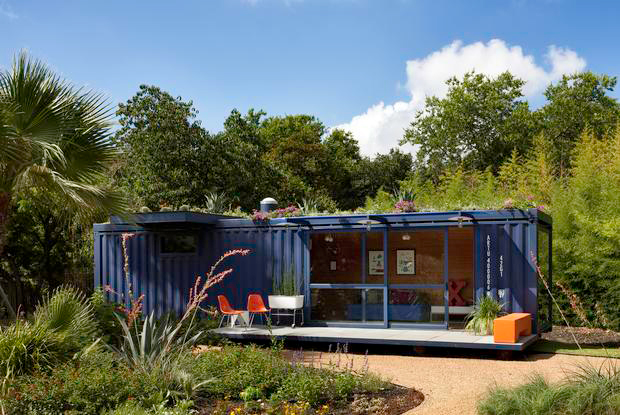 Hats off to whoever first came up with the idea of converting a shipping container into something interesting! It's indeed an out-of-the-box thinking. There's a lot one can do with those simple rectangular boxes of metal. That's why container homes have gained huge popularity in the recent times. Taking inspiration from this trend, an entrepreneur decided to reuse a shipping container and convert it into a guest house. Designed by Poteet Architects, this Container Guest House in Texas serves as an excellent example of sustainable building. Built with utmost consciousness towards the environment, this guest house has a foundation made from recycled telephone poles. The deck of the guest house is made of recycled soda bottles set in a steel frame. It also has rooftop garden which makes good use of gray water. This compact and comfortable structure has given a great makeover to a boring, lifeless container.