When bespoke interior design firm The 7th Corner led by Neha and Nikhil Dhuri were approached by a young couple to design a two bedroom hall and kitchen (2 BHK) apartments in western suburbs of Mumbai, they decided to give it a fresh coastal vibe. Despite the raging trend for vibrant splashes, Nikhil Dhuri (who was the principal designer on the project) decided to opt for a clean, monochromatic palette.
Each room in this home reflects the concept of minimalism with a touch of contemporary style. It's characterised by simplicity, clean lines and monochromatic palette. The space was planned in such a way that it looks airy and welcomes more natural light.
Also Read | Interior stylist Bhawana Bhatnagar on smart lockers at residential spaces
As you enter the living room, a significantly large TV panel along with wooden contract rafters create a visual impact. The molding on the wall along with decorative wall-lights create a perfect backdrop behind sofa. The rug below sofa adds an interesting pattern to the floor. Closer to the dining table, the mirror clad reflects light in room and gives it an appearance of a spacious and bright space. These elements not just elevate the space but also jazz up the living room.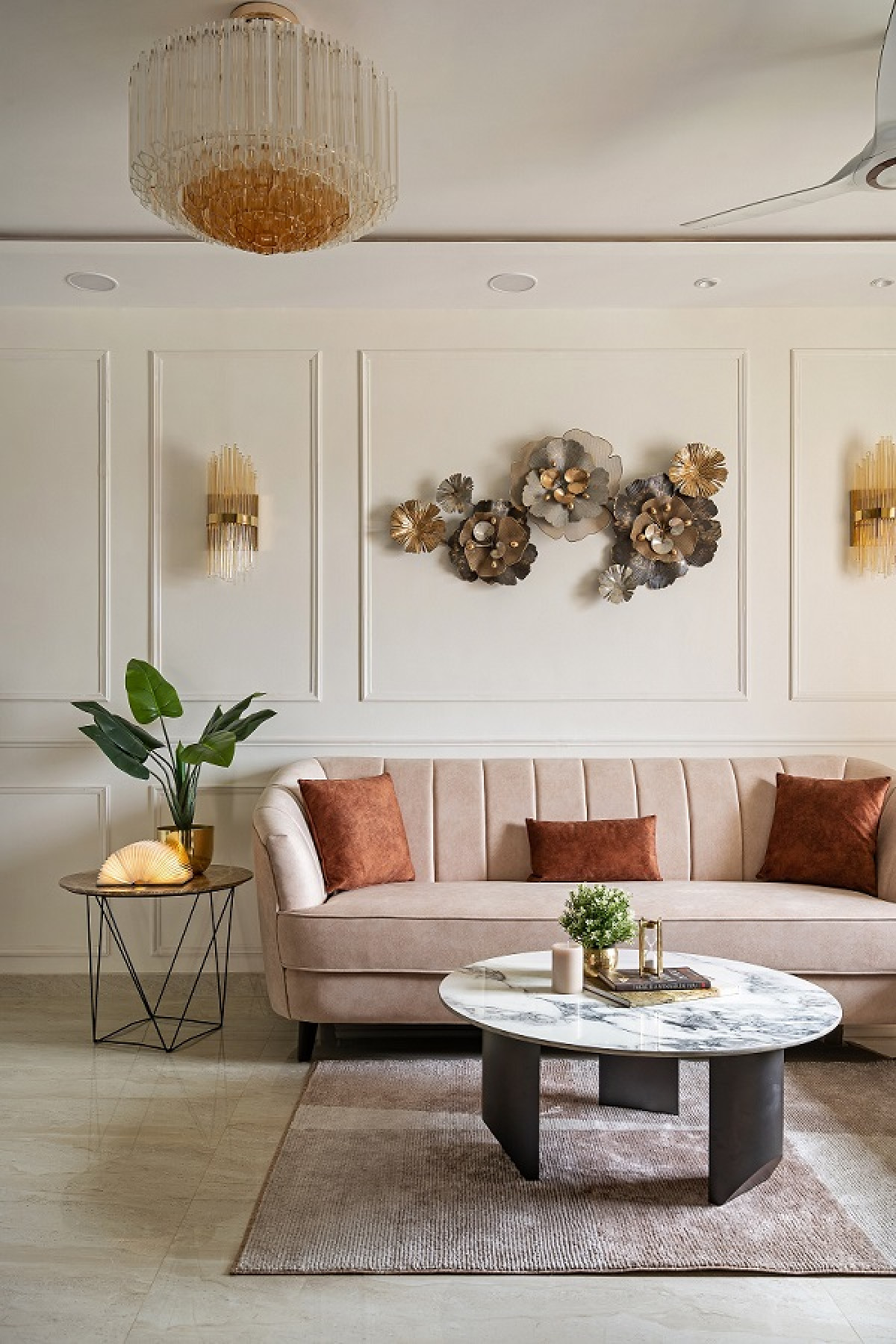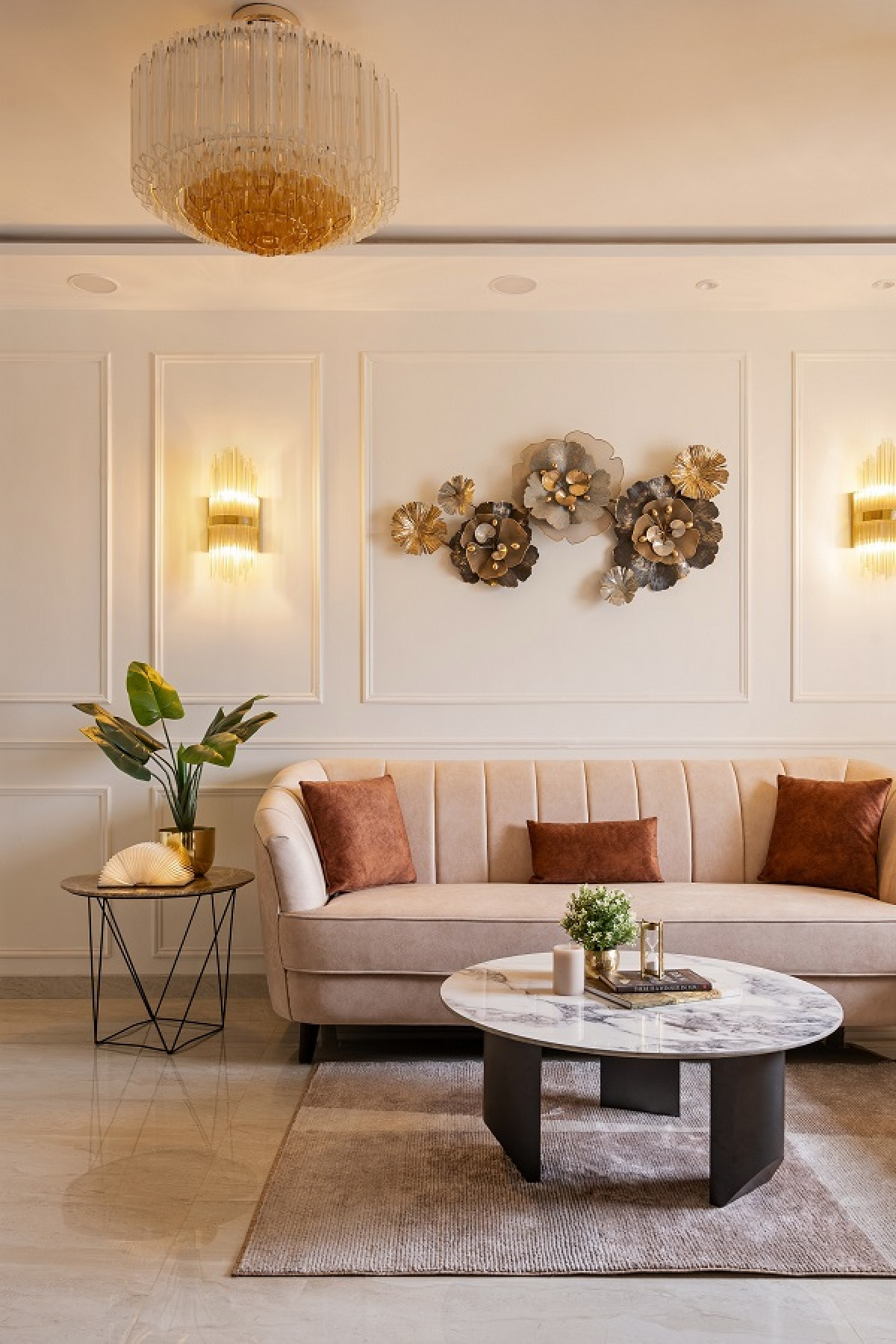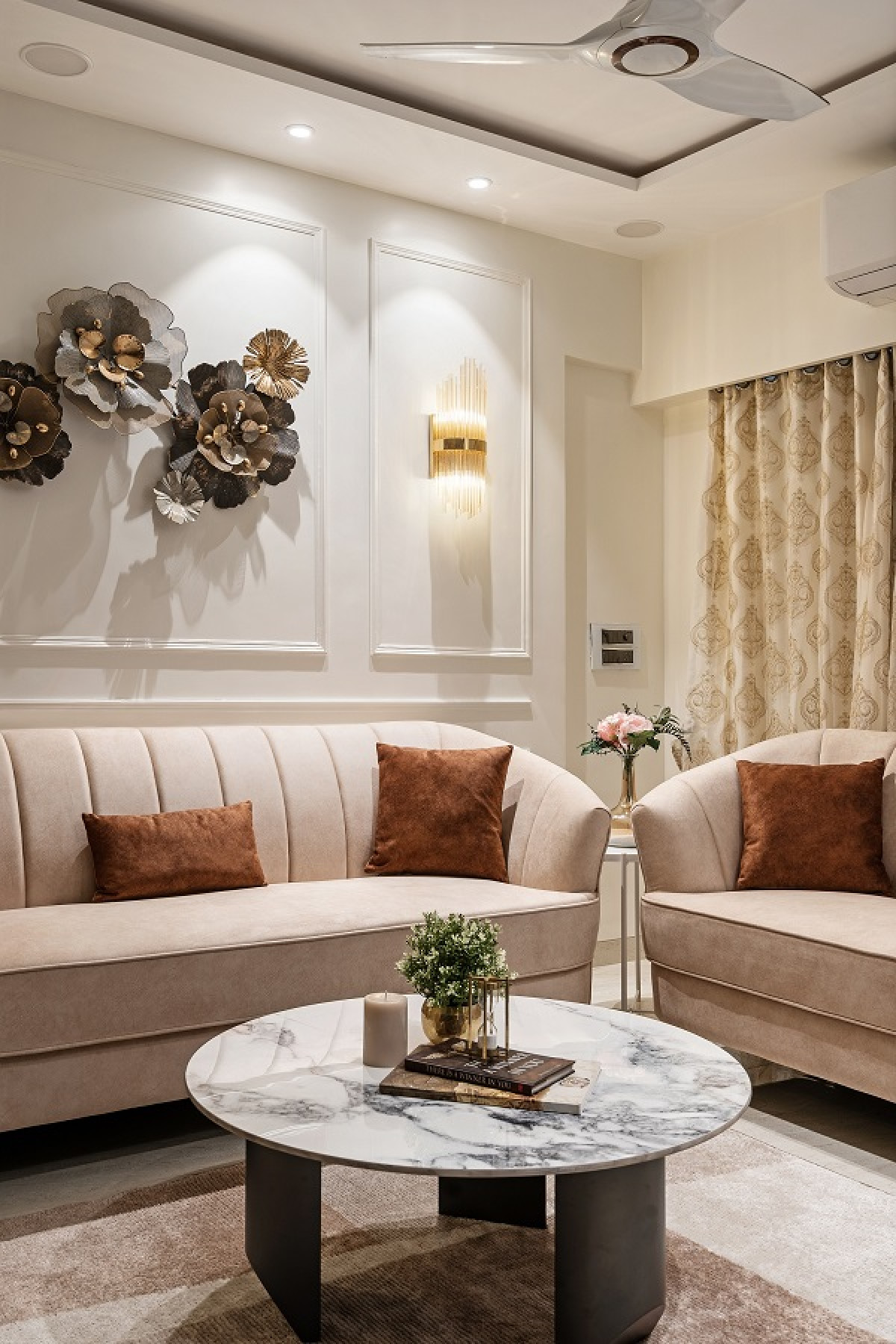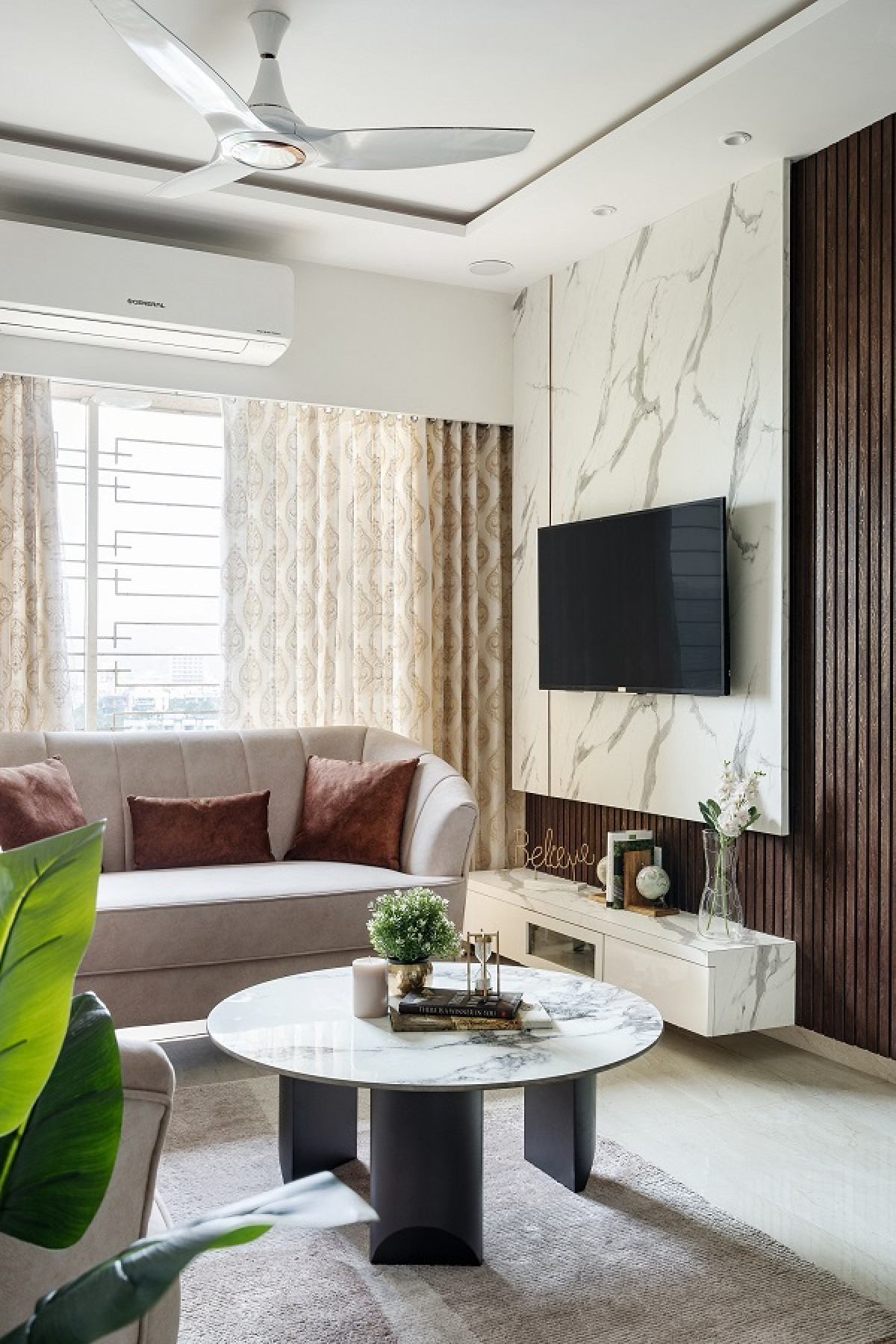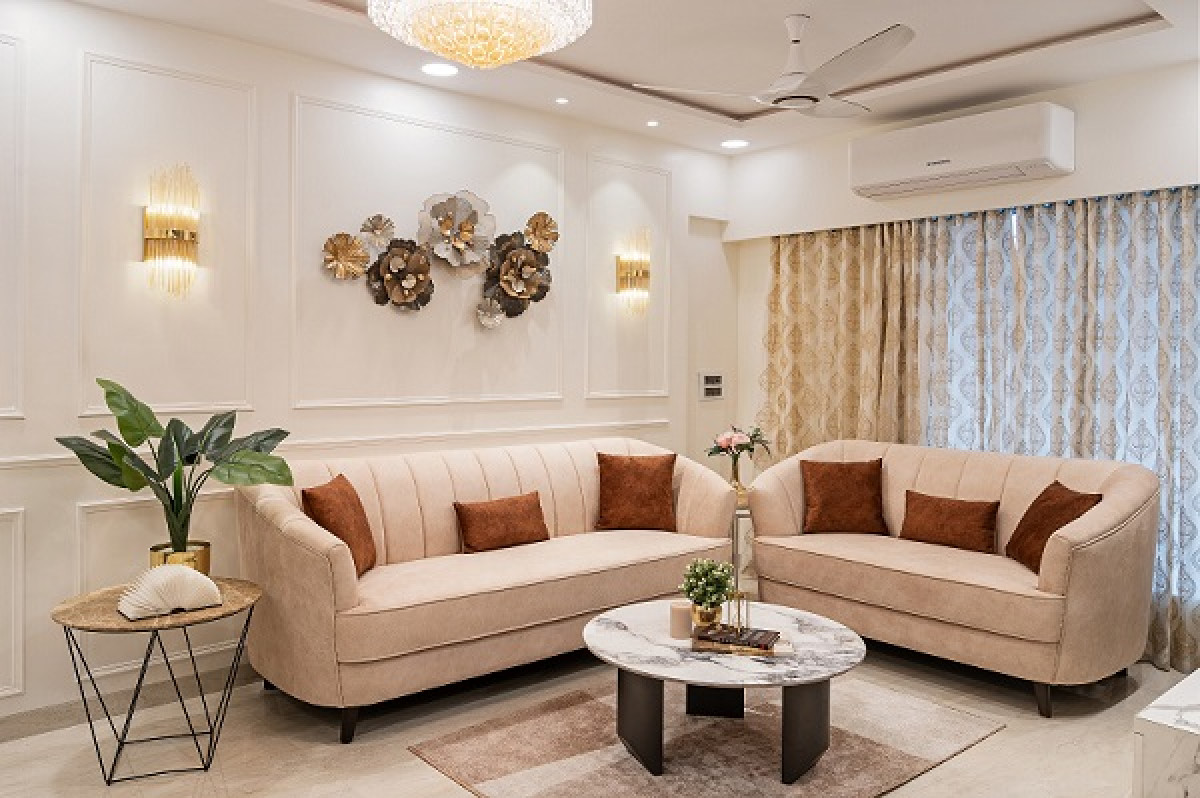 The recent Godrej Food Trends Report 2021 had highlighted that the home kitchen will rule dining decisions in and out of the home. From restructured mealtimes to ingredient sourcing, menus and how food is cooked and served, to dictating the design of kitchens, dining areas and home gardens, it will also govern what the food industry will offer in terms of innovations in appliances, products and offerings on restaurant menus.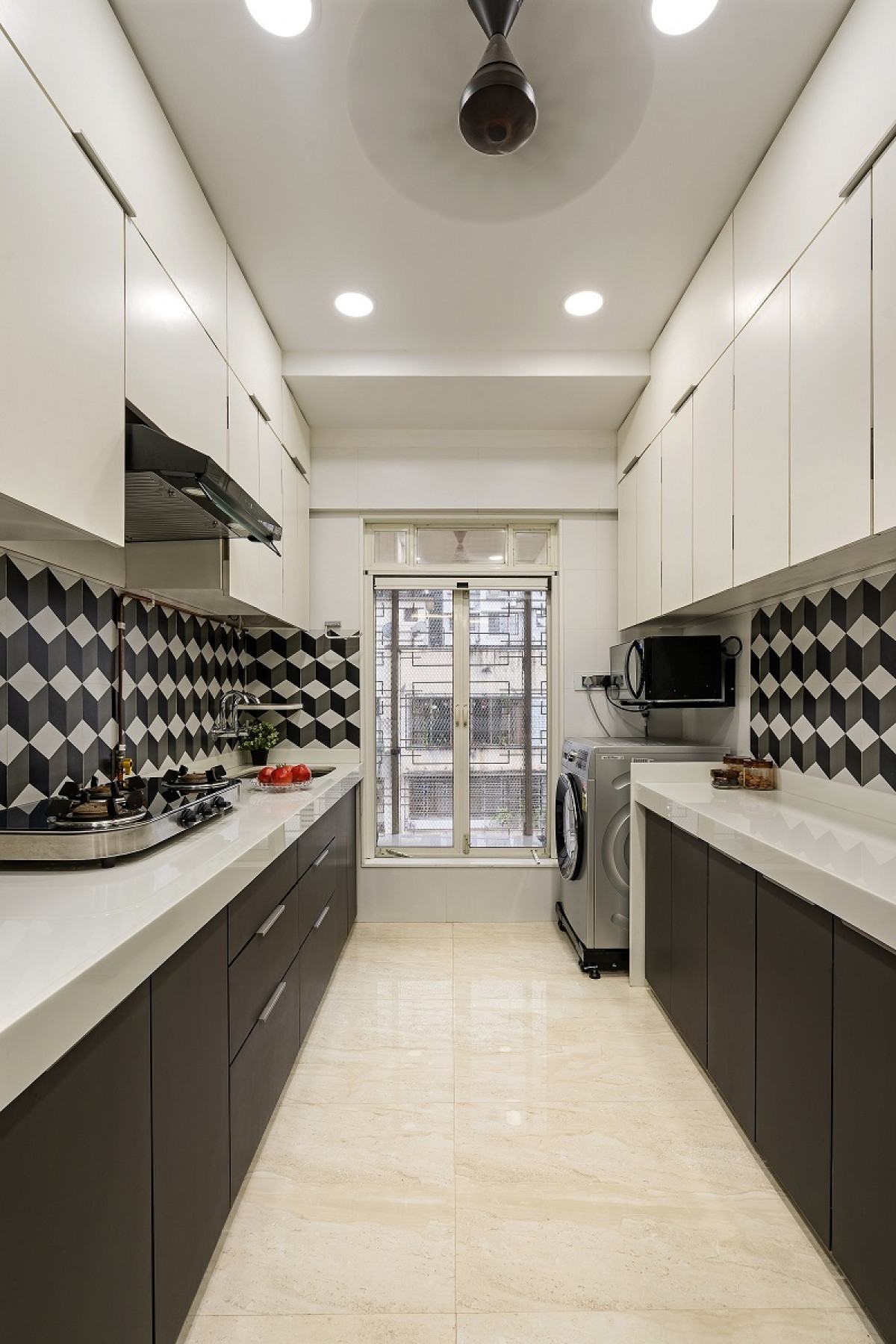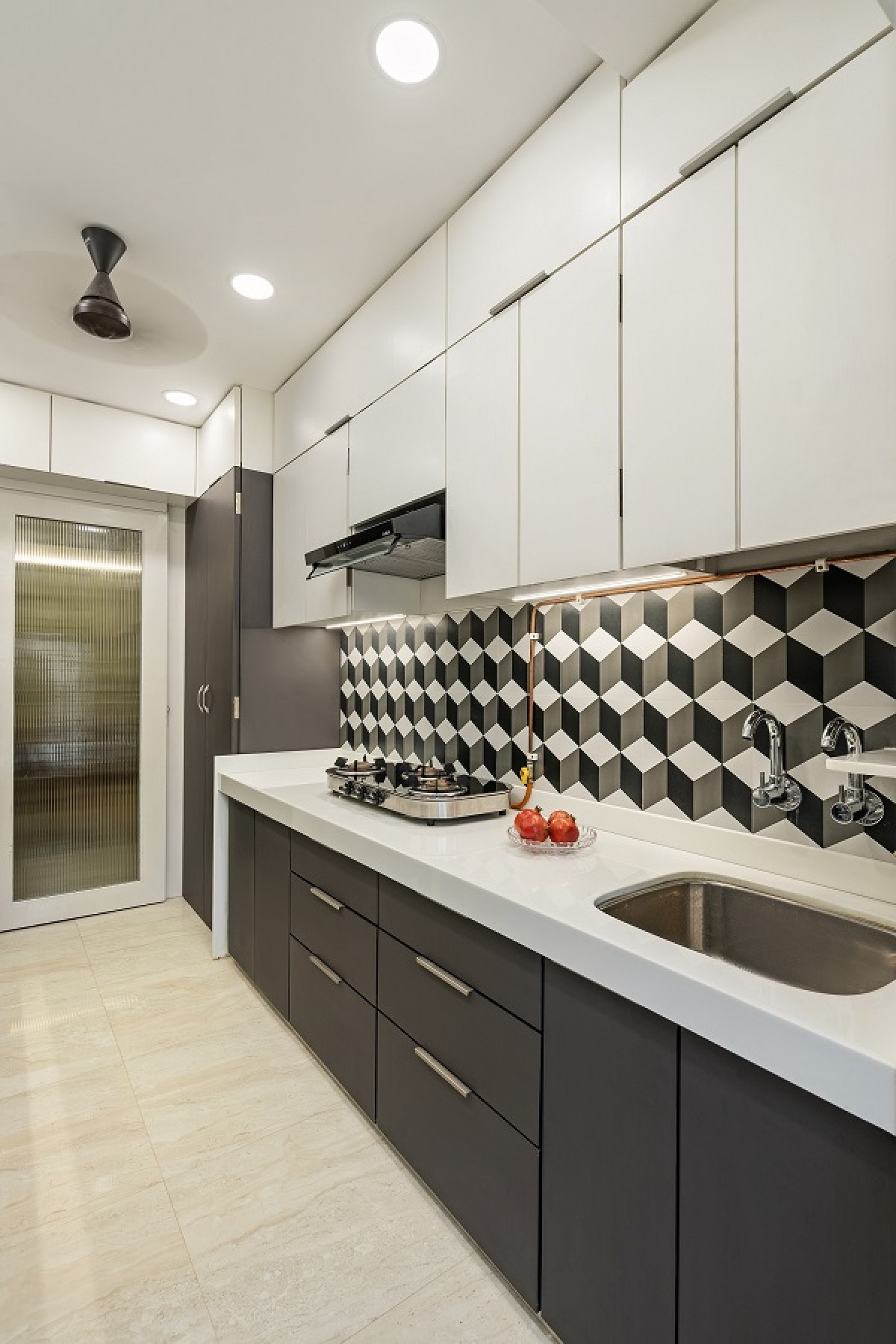 Similarly, the Makes Space for Life report by Godrej Interio mentioned the kitchen is not just a cooking space but has evolved into an intimate space. Echoing similar sentiments, kitchen designed by Nikhil Dhuri is another interesting space of this home.
Also Read | Prestigious International Honors for Innovative, Inclusive Upper Los Angeles River Plan
"There is so much grey to every story, nothing is so black and white! While designing the kitchen we knew grey and white would be the perfect colour for the kitchen," he says. The geometric pattern backsplash gives a loud and edgy look to the kitchen. All the storage space we design keeping in mind client needs and lifestyle.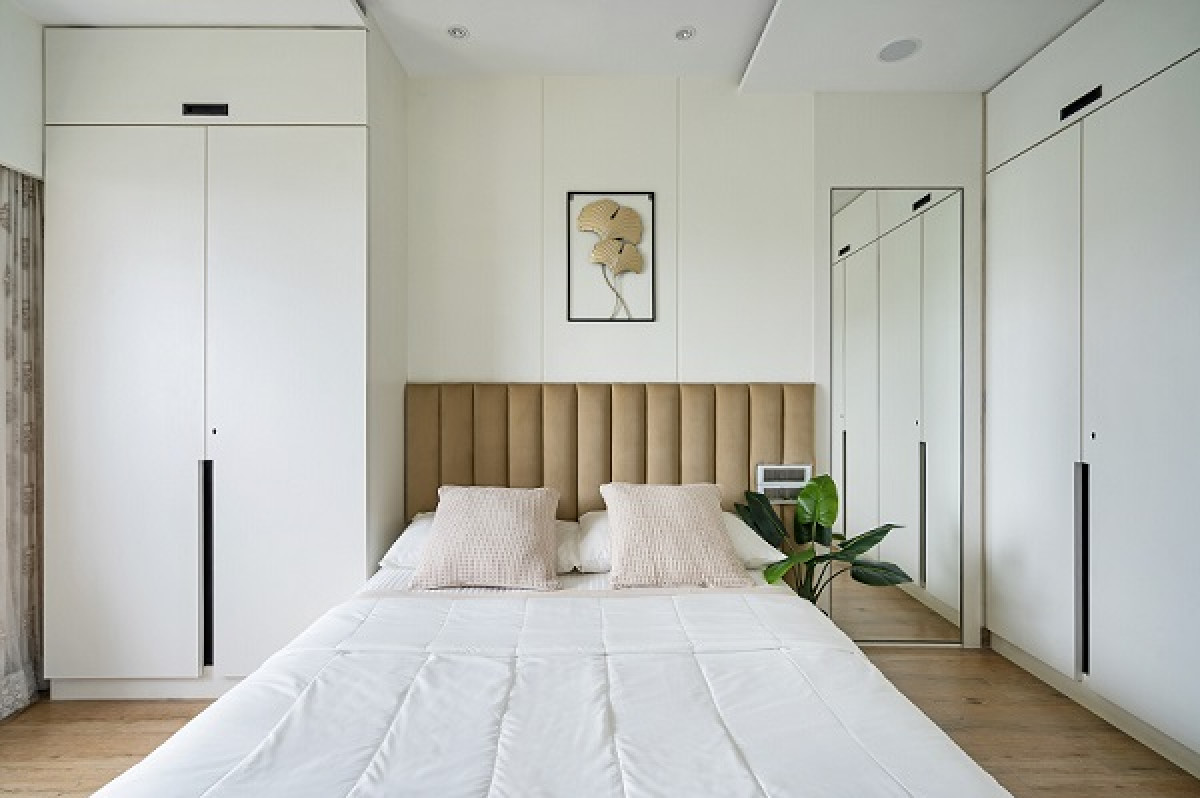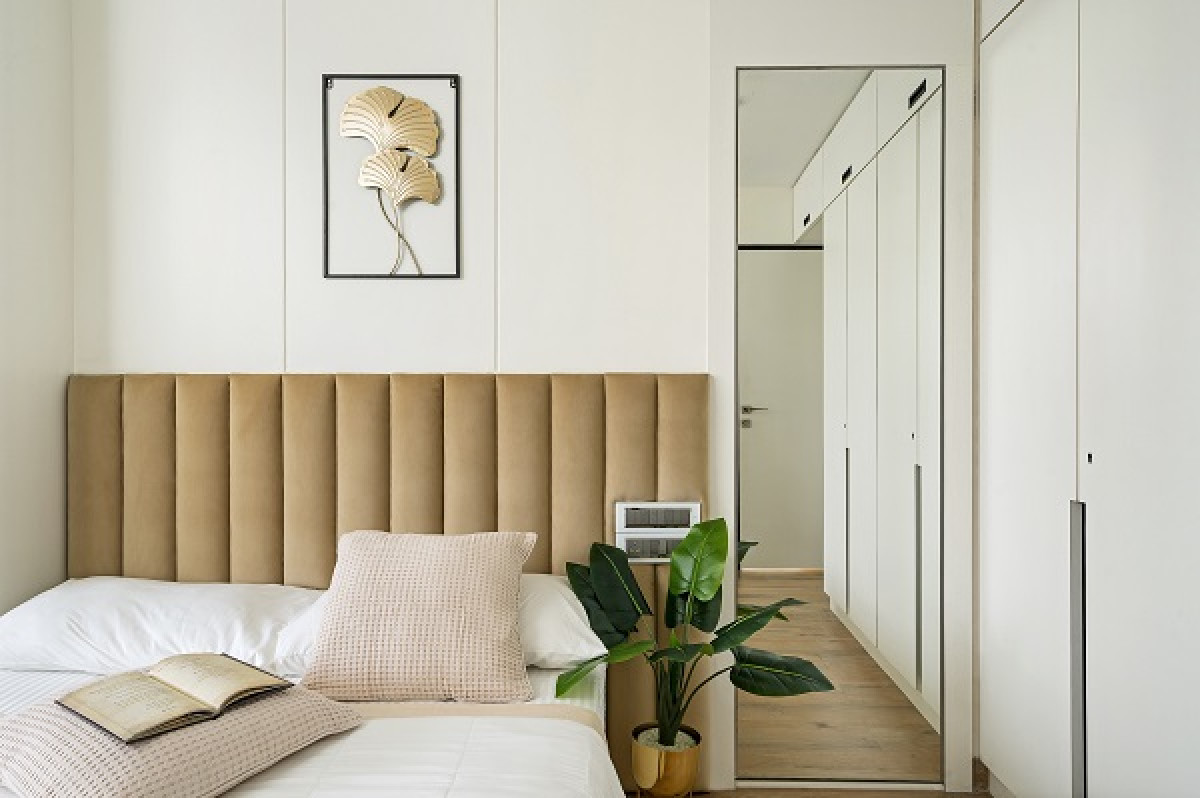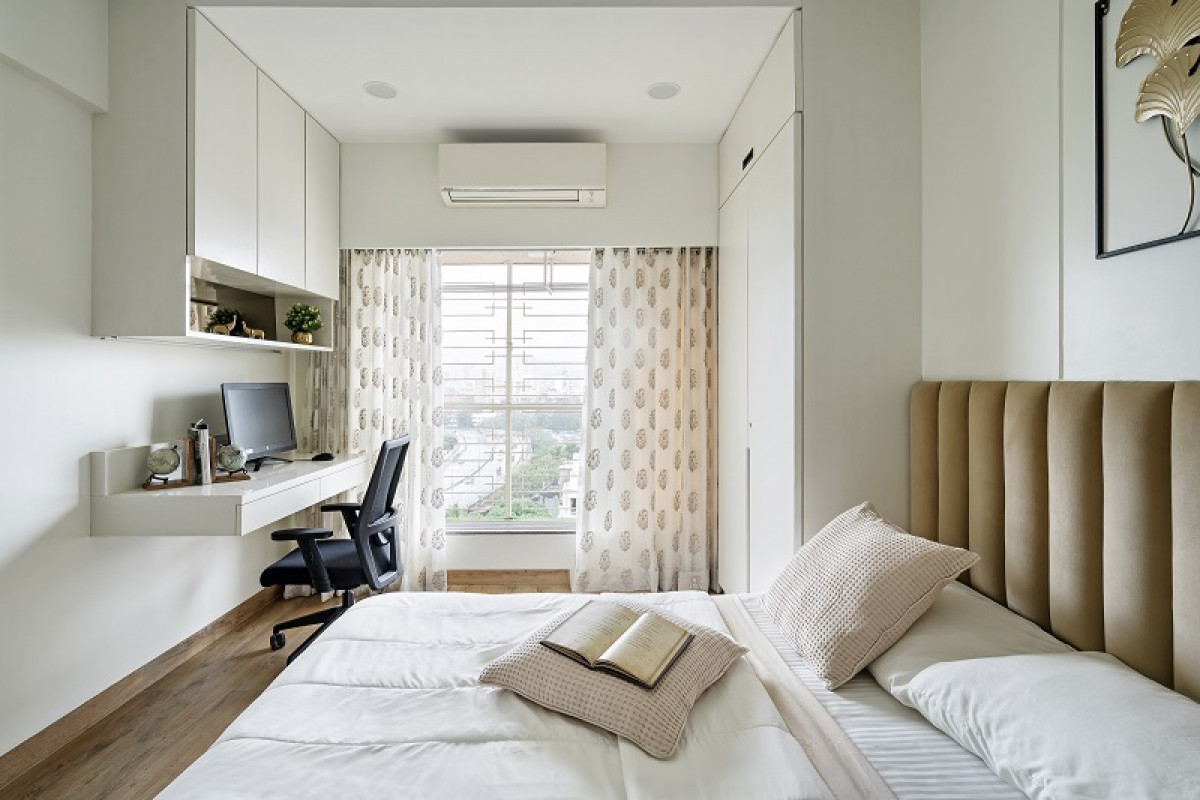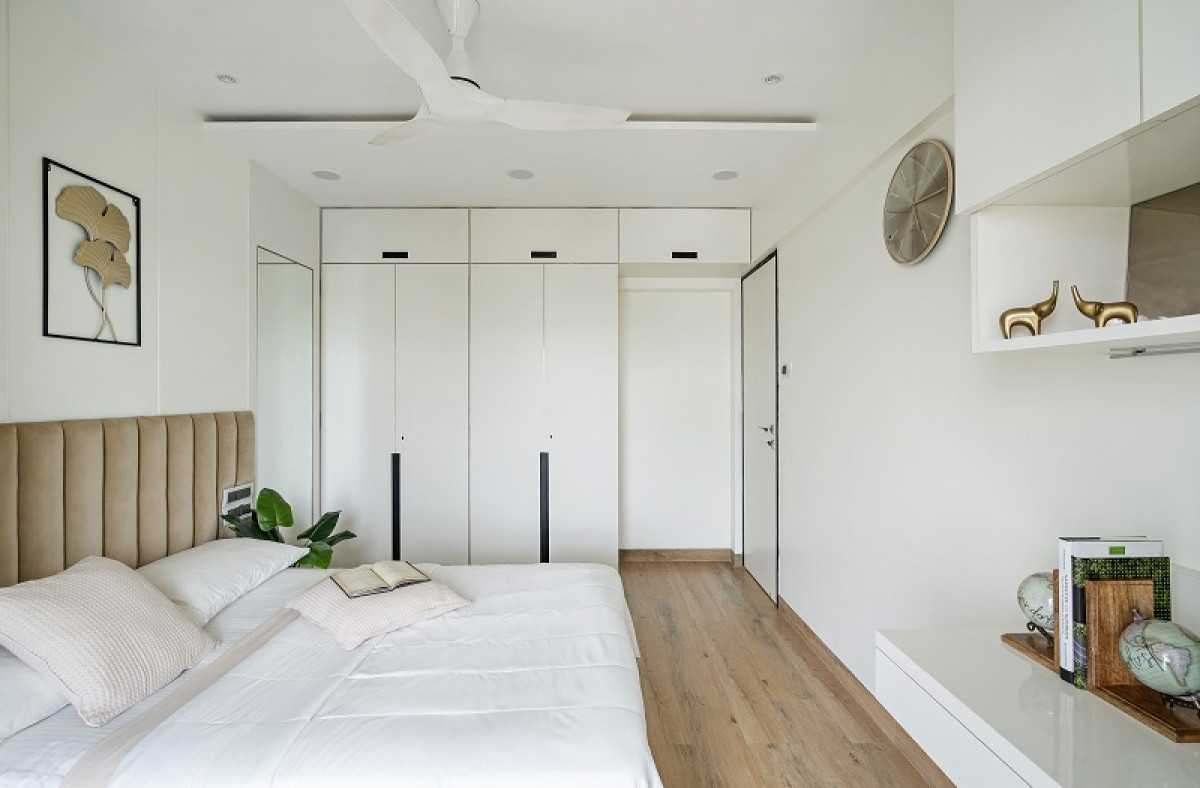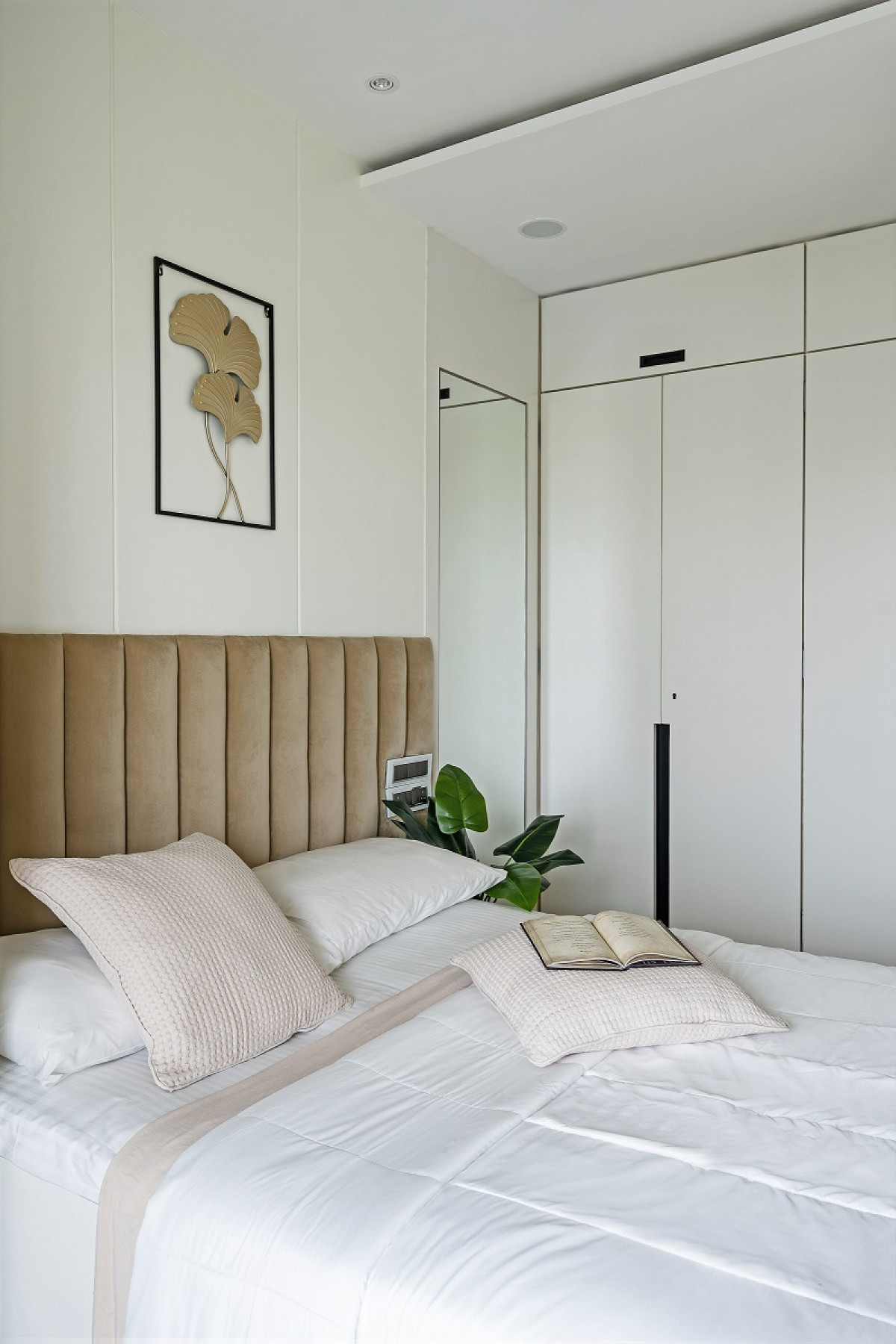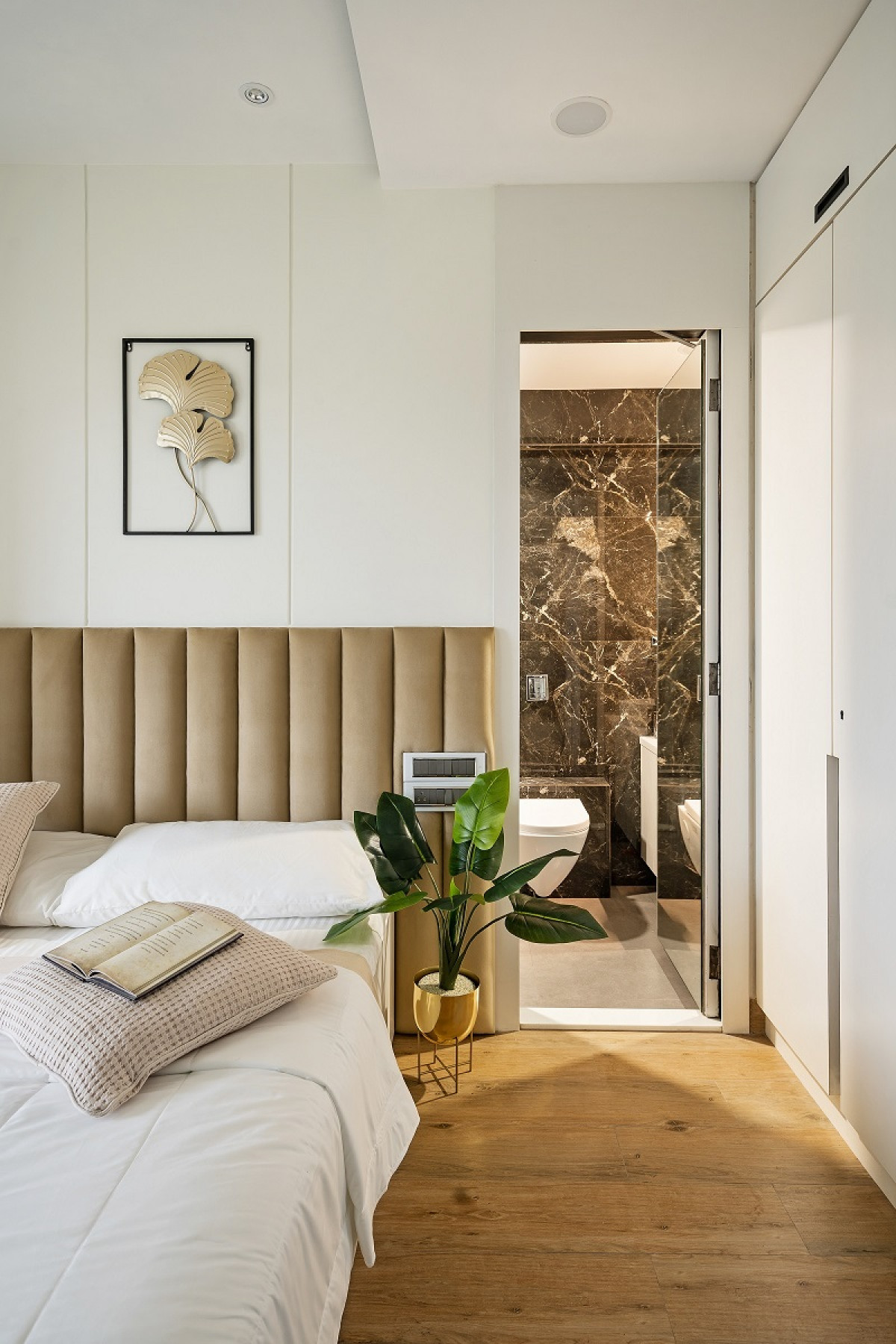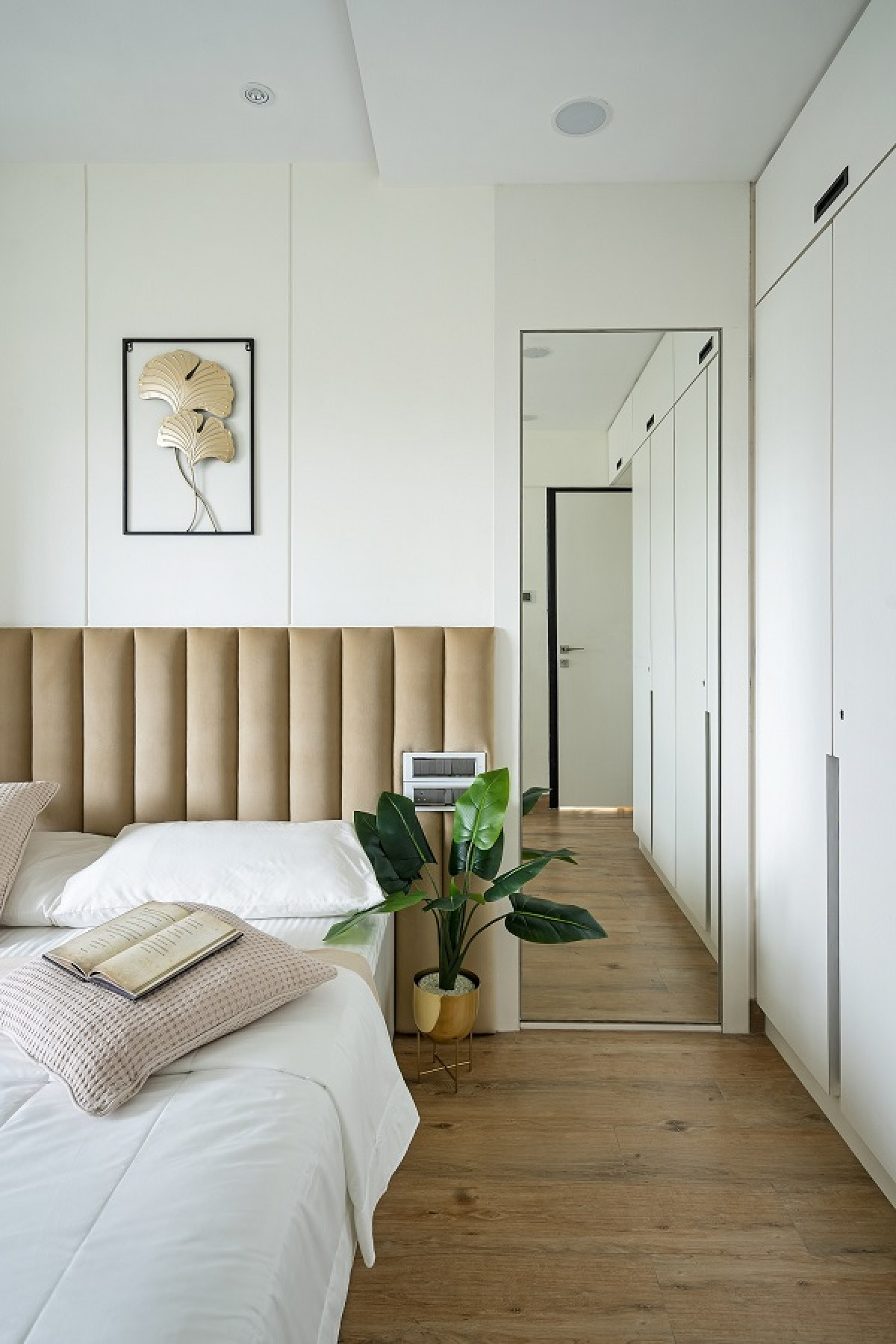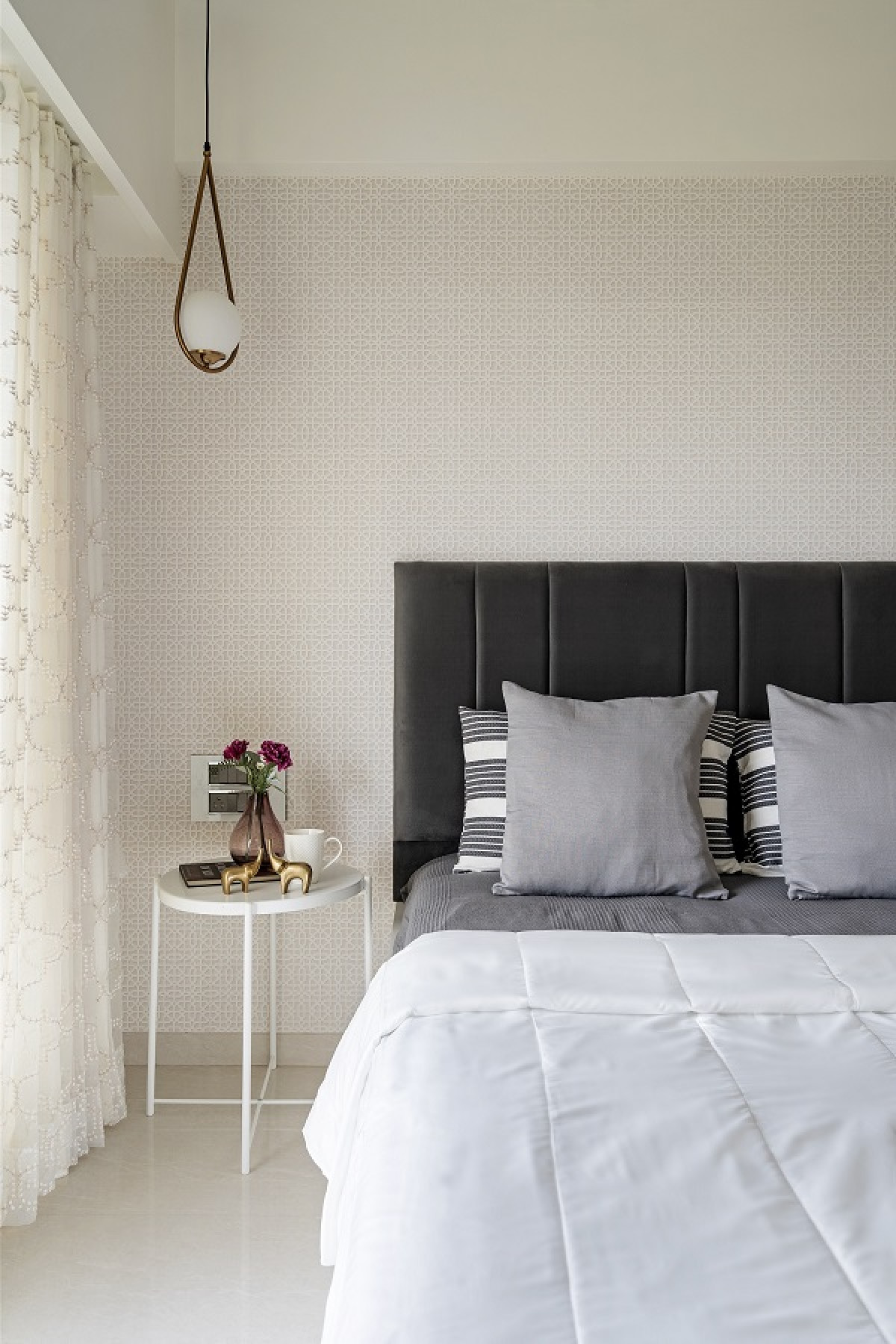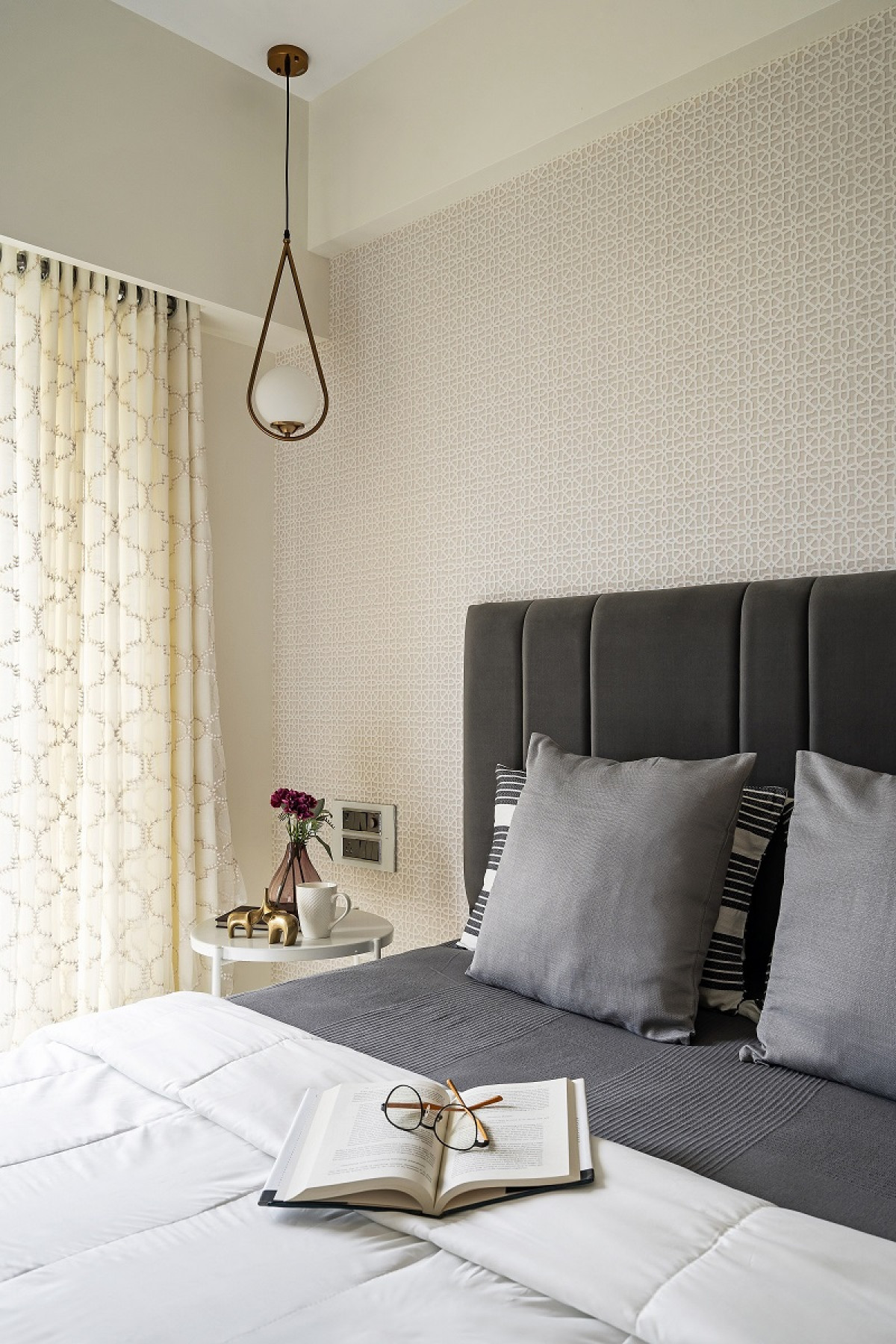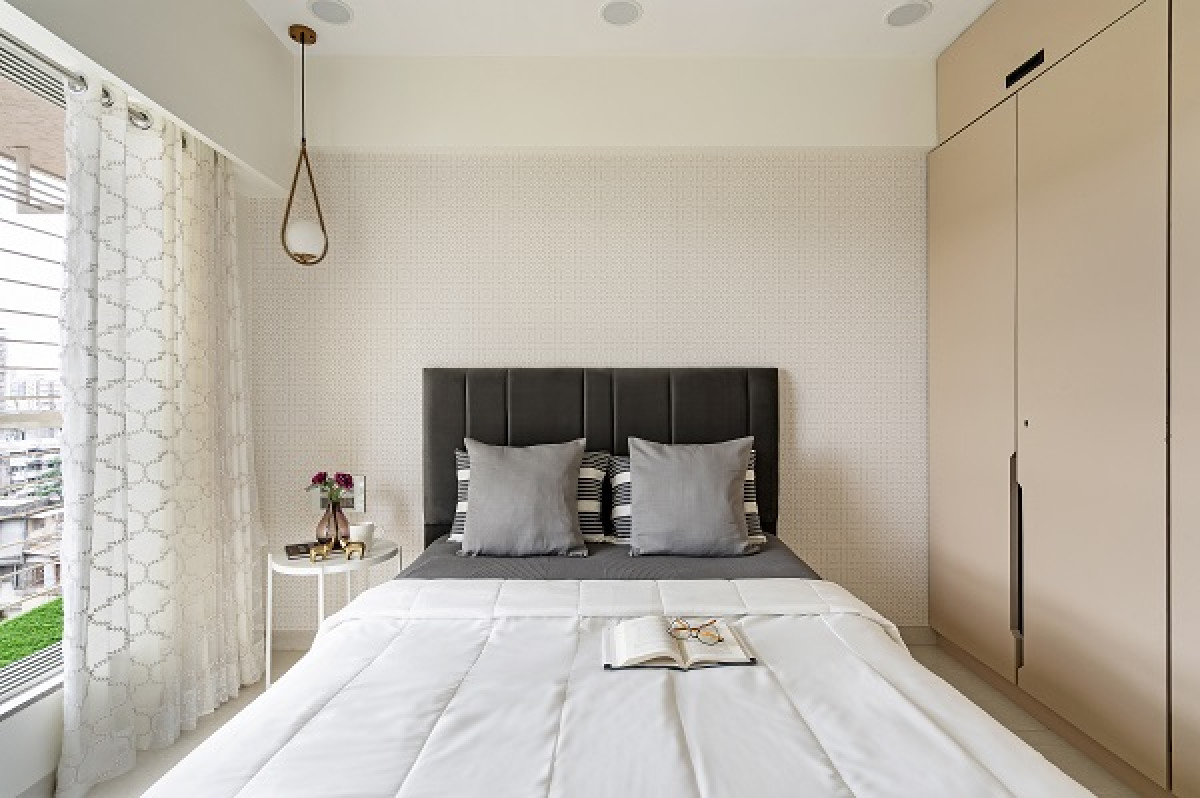 The wall behind the bed in the guest room gets a wallpaper which further adds depth and interest to space. In the master bedroom, all white walls merges with white finish wardrobe which has a customised black concealed handle. Bathroom door beside the bed uses panels in such a way which doubles up like a dresser.
Also Read | Five interesting ways to redefine your kitchen
The all-white colour scheme, much like in the other parts of the home, gives the bedroom a very timeless look and feel. But it is the beige tone headboard and gold accent wall art that adds sophistication to the space.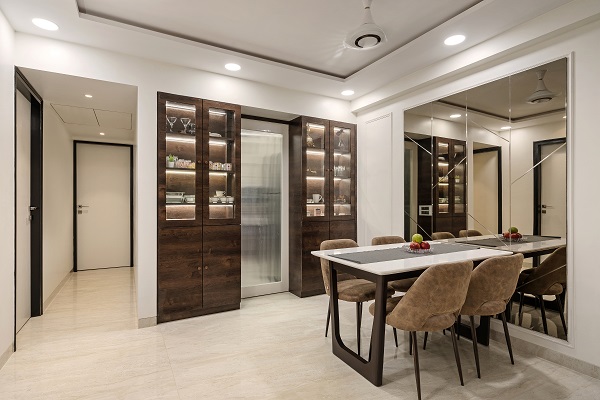 Factsheet:
Designed by: The 7th Corner Interior
Project type: Residential
Project name: Urban Home
Location: Borivali (West), Mumbai
Year of completion: 2021
Duration of project: 3 Months
Project size: 724 square feet
Principal architect: Neha Vaidya Dhuri
Team design credits: Nikhil Dhuri
Photographs: Biju Gopal
Materials:
Lighting: Philips/Syska
Sanitary ware: Kohler / Jaquar
Flooring: Kajaria
Kitchen: Hafale
Paint: Asian Paints
Hardware: Hettich/ Hafale