"You eat with your eyes first" never sounds truer than when you step into one of the biggest confectionary counters in NCR (National Capital Region) – café, bakery, and restaurant –AMELIA by the Playpen. Amelia has been designed and executed by Delhi based interior firm, Deco-Arte.
Amelia has been a dream project of Angad and Manya Saluja, their vision was very clear to open a café, Restaurant and with the biggest bakery counter all inspired from European culture, few inspirations from Middle east and Japanese culture, along with all this they were very clear with their interior concepts , textures and each and every detailing. Since Angad and Deco Arte have a long back association, it was easy for Angad to connect with Deco Arte founder Amardeep.
Also Read | Five interesting ways to redefine your kitchen
Amardeep understood the concept of their client in the first meeting itself and it was a very smooth sail from thereon. Their idea was to open a space which attracts the millennial generation as well as who understand that a great cafe experience comes with a great cafe design and delicious food. "In the age of Instagram and social media check-ins, it suffices to say that having a great cafe interior design is a must" was the client brief received by Deco-Arte. Salujas were clear with their requirements and were deeply involved with team at Deco-Arte in whole designing process.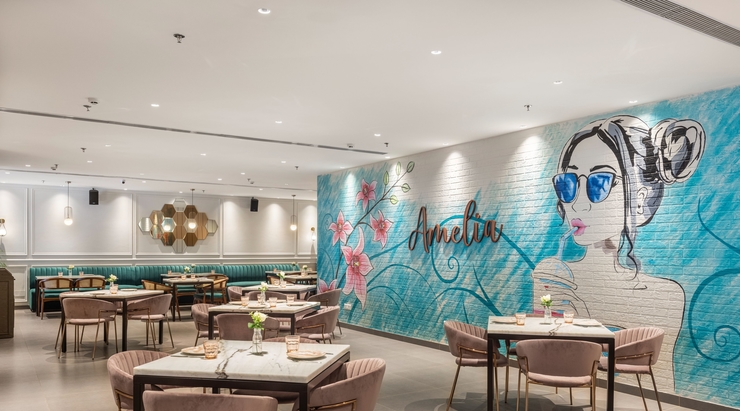 Going through a lot of designing suggestions and colors schemes, and his team created a concept of bakery café which includes fine dining and experimental art throughout area for customers to sit and enjoy their food in a perfect Instagram-worthy place.
Also Read | Interior stylist Bhawana Bhatnagar on smart lockers at residential spaces
Amelia at M.G. Road, New Delhi combines soft colors reminiscent of sweet flavours with a playful design that mixes details belonging to different styles. Upon entering, you step into another world, where each corner awaits to be discovered.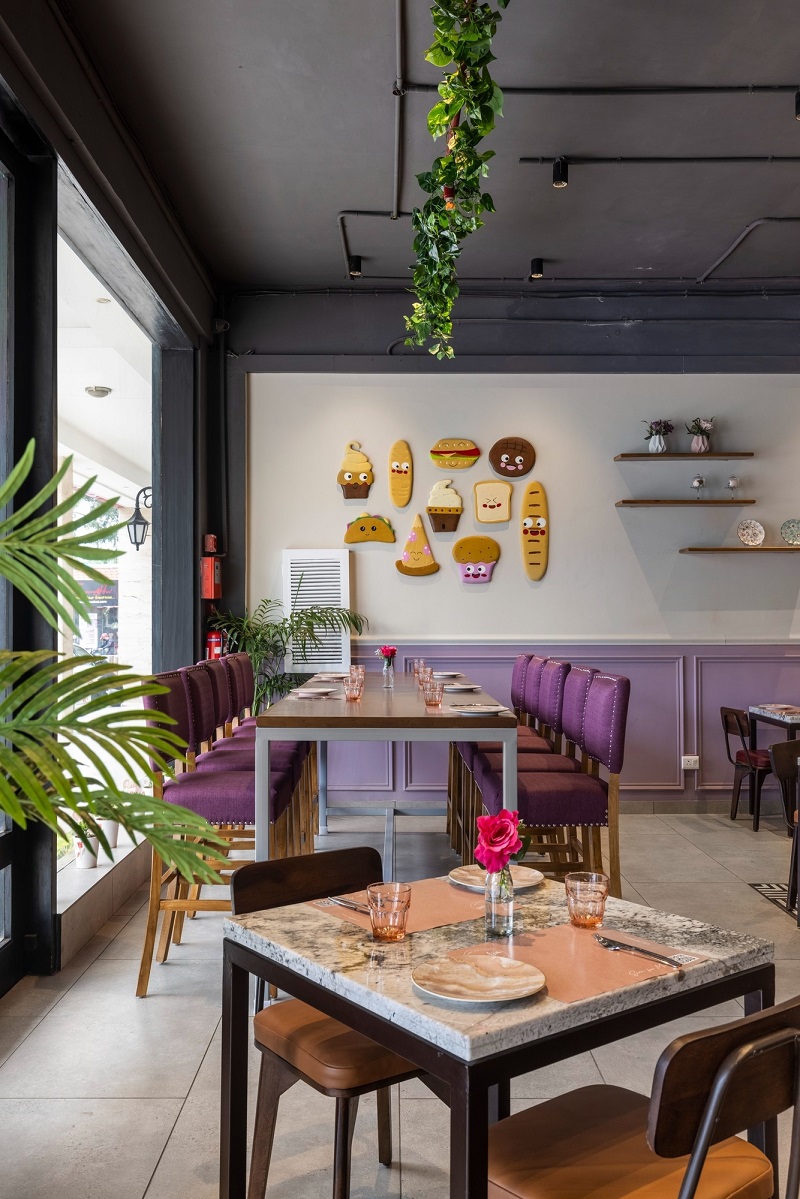 Black-and-white flooring with combination of concrete finish, plush pastel coloured walls and greenery at ceiling, plenty of wall decor, and the longest bakery counter of Delhi at 32' creates a space where customers want to linger and dream.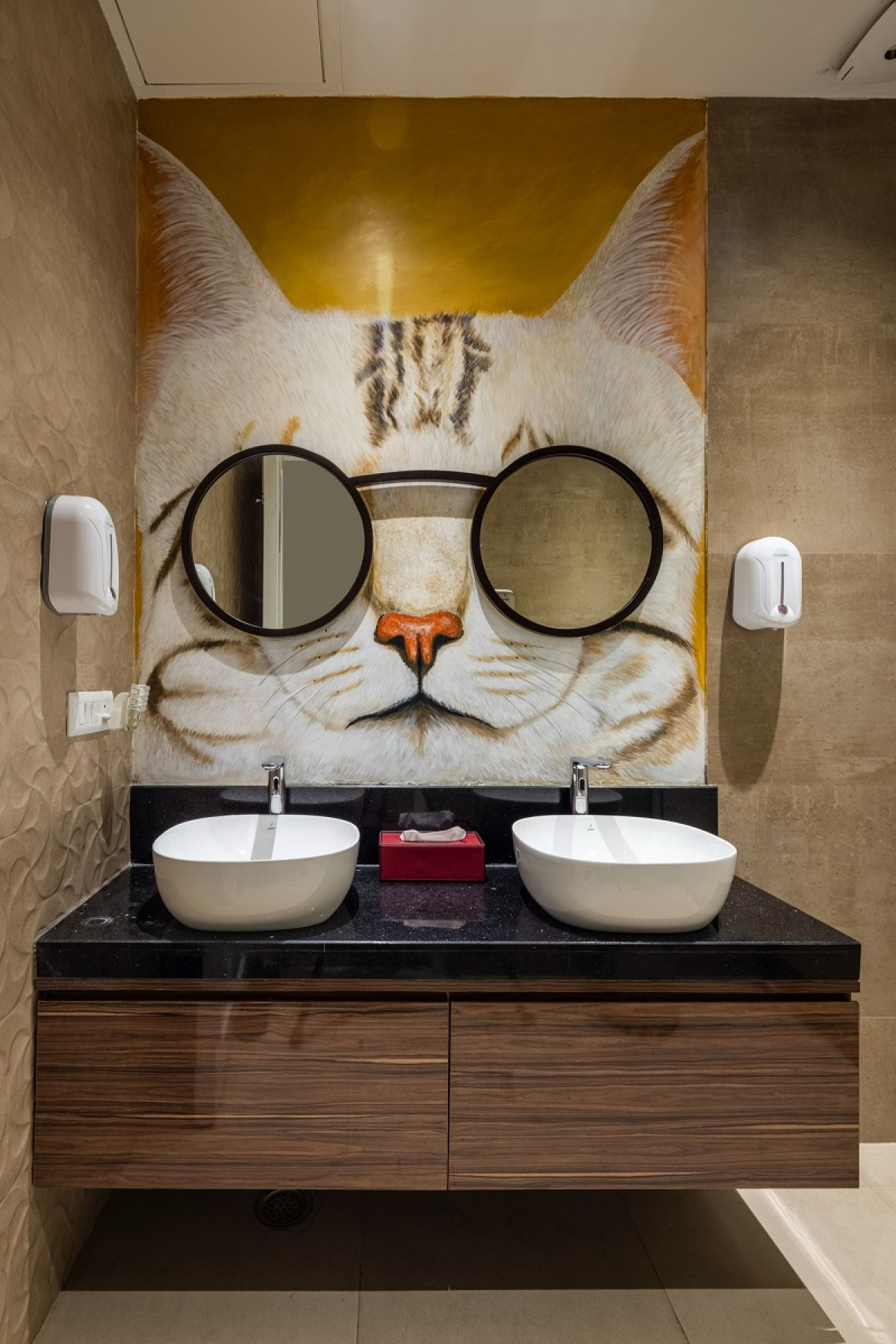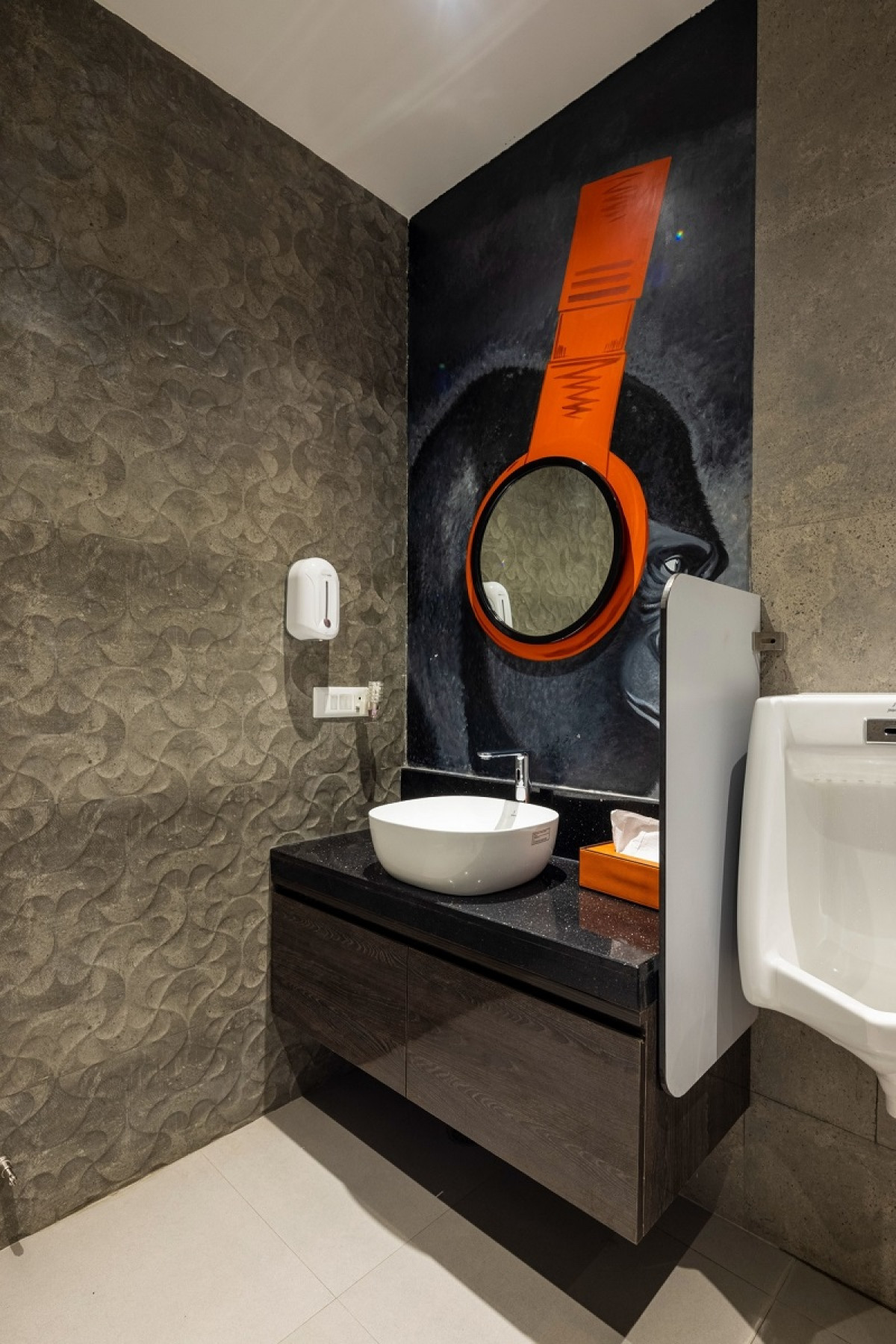 European look, decorative wall mouldings, mock swings as a corner seating setup, stone top tables, upholstered chairs, textured feature wall, recessed lights and decorative drop lights, all come together under the common denominator of a well-chosen colour scheme.
Also Read | Prestigious International Honors for Innovative, Inclusive Upper Los Angeles River Plan
Through proper lighting plan, Deco-Arte achieved the target to create a mood that makes customers feel like they just got into a separate zone, away from the everyday world. The designs emphasised on making use of natural lighting to take advantage of organic light and conserve energy.